Florists' Review is a floral inspiration and information magazine in the USA that thrives after being nurtured by dozens of people for over 125 years. And of course because of the hard work of the President and Creative Director of Florist's Review Magazine since 2021, Jules Lewis Gibson, and her team.
When applying to write a few floral articles, Travis Rigby, the previous owner saw that there was nothing this lady couldn't do, and instead of giving her the job, he decided to ask her to take over the business. Florists' Review has a new layout, new ideas, and a rock of a lady running it. Meet Jules Lewis Gibson!
A Floral Interview With Florists' Review Jules Lewis Gibson
On a beautiful terrace in Sarasota Florida, nearby the head office of Florists' Review Jules Lewis Gibson, the new owner of this awesome floral magazine takes her time. She looks confident in her ways and words and is ever so friendly when she sits relaxed at Epicure Cafe, an Italian Restaurant in Downtown Sarasota for the interview.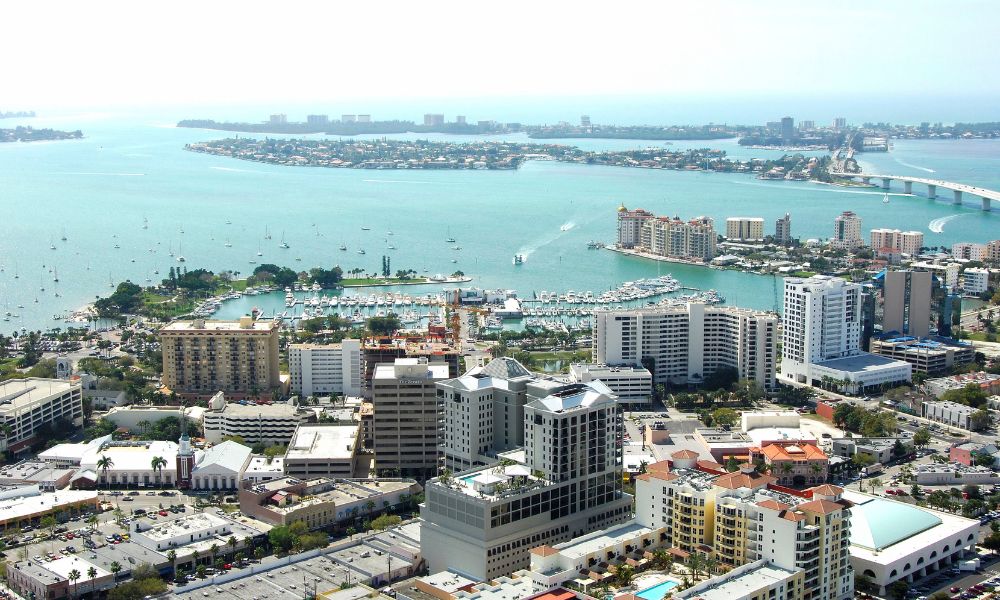 Since January 2021 Jules Lewis Gibson is the proud owner of Florists' Review, the floral magazine with a history of 125 years. She's the mother of two boys - 14 and 16 years old - and so she tries to balance her life between family and her new business.
A third-generation female entrepreneur, Jules has acquired great know-how in the publishing and luxury marketing industries. For the past decade, Jules owned Fuse Media+, the Sarasota-based media company creators of Florida Homes Magazine, Florida Boating Magazine, and the award-winning women's publication, Gravitas.
With Florists' Review, she can honestly say, she has never been this happy in her working career before. Floriculture is a world she is not integrated into completely yet, but it feels like home. Almost two years after her first meeting with this floral world, she is confident this is her play. People are respectful and kind and always share. And Jules Lewis Gibson loves the generosity of spirit, and the generosity of knowledge, it's really unlike any other industry.
Who Is Jules Lewis Gibson?
Jules is born and raised in Atlanta. Her parents are both entrepreneurs, so it's probably in her blood to undertake new ventures. She began her career on the marketing side of the fine arts industry before founding her own advertising agency. After a few years, she grew weary of the fast-paced life she had created, so she took a year's sabbatical in 1998 to live in Europe. While she enjoyed the lifestyle in Europe all the rules made it difficult for entrepreneurs, so she eventually returned to the States. She later opened a nightclub, enjoyed a career in real estate, and spent a decade publishing consumer magazines.

Q: So Jules, how did life treat you since you lived in Europe?

Jules:
"During my time in Europe, I lived in the Netherlands, Italy, and mostly France. I loved the European mentality overall, and still enjoy every visit I have there. I feel so grateful that flowers have joined me on my path. Now I have many opportunities to return to Europe every year.
Before Florists' Review, I had several magazines running and also a few custom publishing contracts. One of the magazines was Gravitas, created by and for women with lots of interesting ideas, cool info, and hilarious insights to share. I'm still very proud of the work we did and the boundaries we pushed."


Why a Women's Magazine?
Jules had the feeling by seeing all the magazines in 2013 for women, she didn't feel at home reading them. Everything was perfect, perfect models, perfect stories, different from real life. So she decided to start her magazine: Gravitas Magazine.

Q: What's the strength of a magazine in your eyes?

Jules:
"In the USA, we have Esquire, a men's magazine which I love. It's life like it is, the good and the bad, the beautiful and the ugly, just as we see it, as we live it. In women's magazines, it's often more like a show, not the real deal, so I decided to change that and have photo features of well-known women - not models or movie stars, but famous in different ways and good interviews. Real stories.

I tried to partner with another national publisher to grow the brand across the country to no avail. Then a little feature in the New York Times resulted in more subscription sales in New York, Connecticut, and San Francisco than my entire four years in Tampa Bay. That was my sign that the content was worthy of a national audience, so I closed the print publication and planned to launch an audio magazine nationwide. It was 2017 and I was a big believer in the future of audio.

Life however had other plans. My best friend of 30 years was diagnosed with brain cancer. After losing her, I kind of buried my passion for Gravitas with her. Maybe, one day... (smiles confident) In my eyes Gravitas, like Florists' Review, strives to make the readers more confident in what they do, in where life takes them. I want to be able to make a difference for our readers."
COVID Has Changed the World's Perspective
Sadly, so many people lost their lives through COVID-19, but it has also changed a lot in our working world. For many, it brought back perspective and work-life balance. And also mobile working became a habit.

Q: Are you happy with the changes COVID brought you?
Jules:
"Covid gave the world an opportunity to pause. We looked within and made new plans for the future, renewed old plans, or changed our minds together. The rat race we were in, suddenly stopped... and as an entrepreneur, I looked for new opportunities.

I saw the opening for a writer's job at Florists' Review which I thought might be interesting. Boy, that turned out a little bit differently than I originally thought! Because of my eleven years of experience in publishing magazines, Travis Rigby, the previous owner decided that I was the right person at the right time to take over Florists' Review, the floral magazine with a long and strong history; one of a kind in the US. I feel truly blessed! I'm eager to grow our brand and continue the story."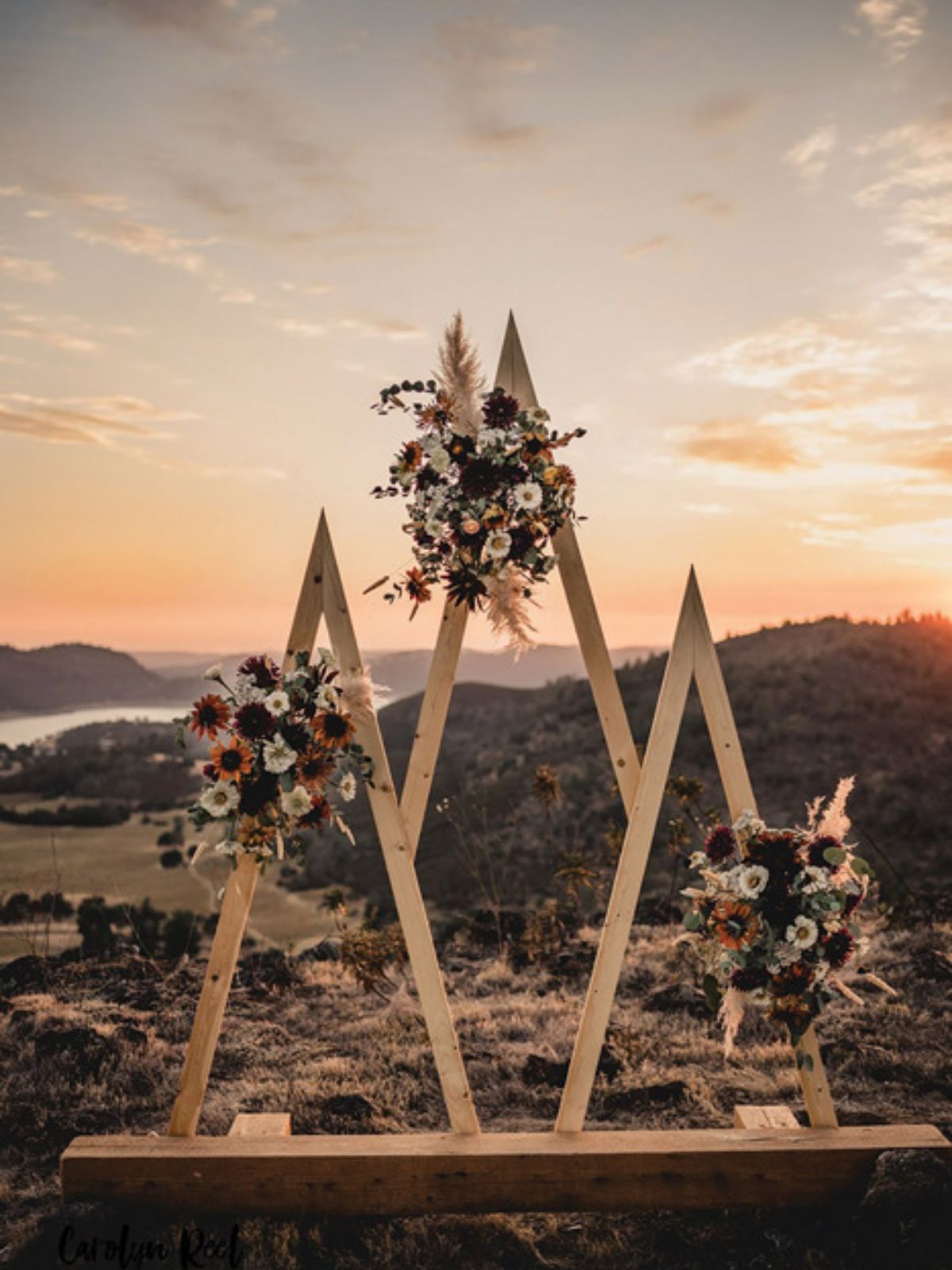 An Advocate of Setting Clear Goals
Since Jules has been working for the better part of thirty years in marketing, fall is the perfect time for her to make plans and chart strategies for the coming year with and for her clients. Once a year it's important to put your company under a magnifying glass.

Q.: What's important for you and your company when the year is going to its end?
Jules:
"I'm a big advocate of setting clear, precise goals. It's vital that at least once a year all business owners assess their revenue streams and challenge themselves to see if there are better ways to maximize profits and find new ways to add to their company strategies.

At Florists' Review, we try help to florists by giving them tools to make their business better. Floral education, tips and tricks in marketing, we will even bring out our own podcast named 'Flower Hour with Florists' Review' in 2023. And a new line of products for florists: the 'Florists' Review Collection'. So many plans and opportunities. I'm hopeful for our future.
I recommend to follow your passion, do good work and remain open to new opportunities, even if they don't follow a predictable career path. I think it is extremely important to have a diverse skill set and a broad range of experiences. The more you bring to the table, the better chance you'll earn a good seat."
Enjoy the Reads of Florists' Review
According to Jules Florists' Review is a must-have for every florist. Every month again they try to have a wide variety of articles and tutorials.
Q.: Why do you believe Florists' Review is a must-have?
Jules Lewis Gibson:
"Every month we create an entirely new bundle of content carefully crafted to inspire creativity and build strong business foundations for florists, any and all kinds. We share so much talent among our pages and posts. It's this timeless knowledge from tutorials to business practices that encourages people to collect our publications. I meet people often that have collected Florists' Review in their family for generations.

We take great pride in the quality of the presentation of our print publications. The paper, the photography, the writing, it all matters to us. We're so proud of the devotion people have to this 125-year-old brand. We love our followers and enjoy interacting closely in our social communities on Instagram and Facebook where we can continue the conversations that are limited in print. So, it's becoming a nice little symbiotic floral world at Florists' Review. We have so many exciting things to create, people to meet, and fabulous flowers to enjoy! We're grateful for every day of it!"
To get to know Jules even better, take a look at this awesome masterclass with Corrine Heck from Details Flowers Software.