Knowing that flowers only bloom for a brief period adds to their ephemerality. As humans, we naturally desire to retain flowers' features and do things like bottle floral perfumes and press flowers to keep them for a longer time. Therefore, if you're looking for an ally to learn and see everything about pressed flowers, Keith and Rachel, owners of Flower Press Studio will accompany you during the adventure.
Introducing Flower Press Studio
Flower Press Studio, a thriving small business owned by Rachel Parri and Keith Kralik, began as a pastime and swiftly grew into full-time employment. They bought a house in Denver in 2019 and xeriscaped the front yard. Xeriscaping is a landscaping technique that decreases the need for irrigation by planting flora that is naturally adapted to drier regions. The couple decided to add two beehives and planted veggies and flowers.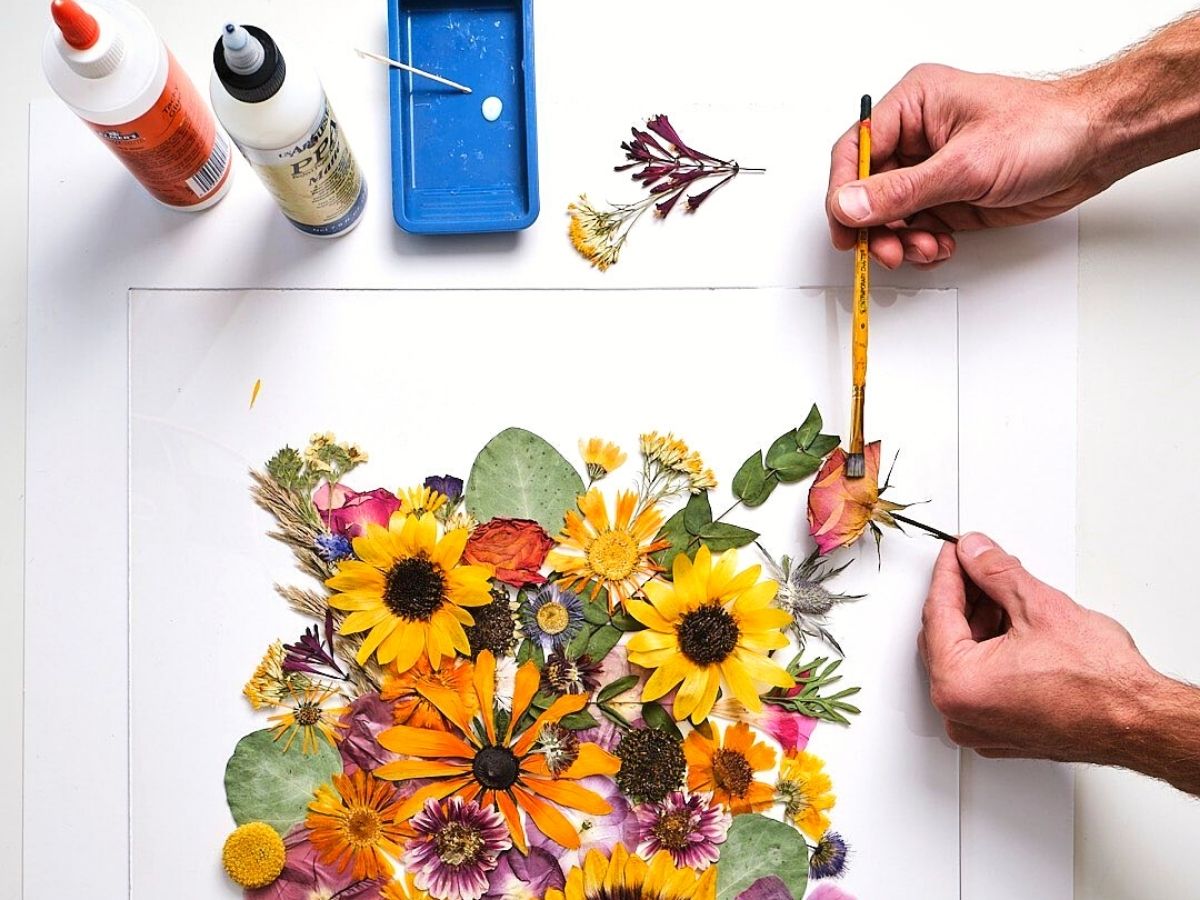 By the summer of 2021, the garden had produced an abundance of calendulas, sunflowers, poppies, and other wildflowers, and Kralik had begun pressing them. Keith subsequently began creating and gluing flattened blooms onto paper, as well as building timber frames. By the end of that year, demand had escalated to the point where the company was formally established. Flower Press Studio continues this legacy by conserving fragile petals, stems, and fronds behind glass.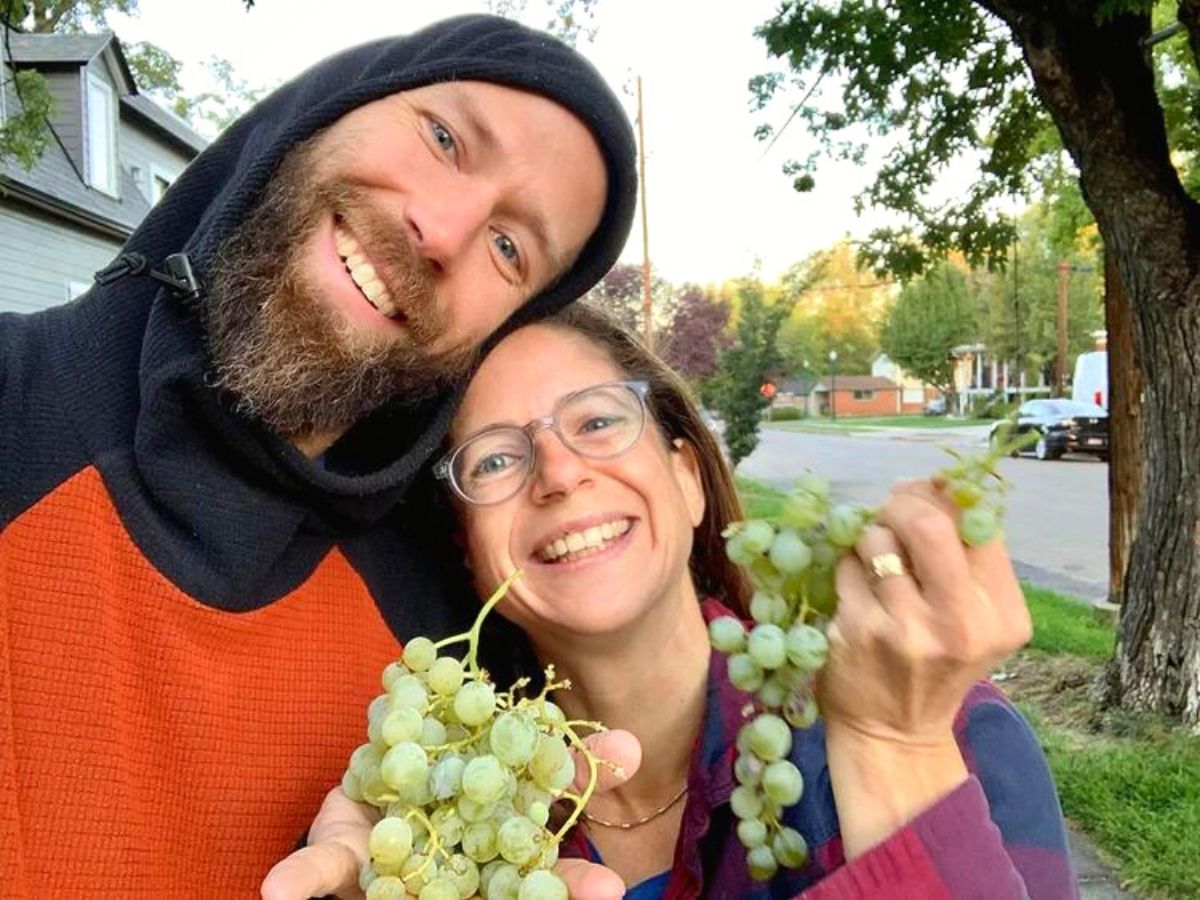 Flower Press Studio allowed the owners to get outside in the ambiance of the garden and become more involved with a local community of makers, florists, and flower farmers in order to communicate their authenticity via the use of organic materials created by mother earth. Rachel and Keith work with beautiful, privately owned flower farms that serve their local communities every year. Their ultimate goal is to bring you those farms' seasonal blossoms in the form of pressed flower art.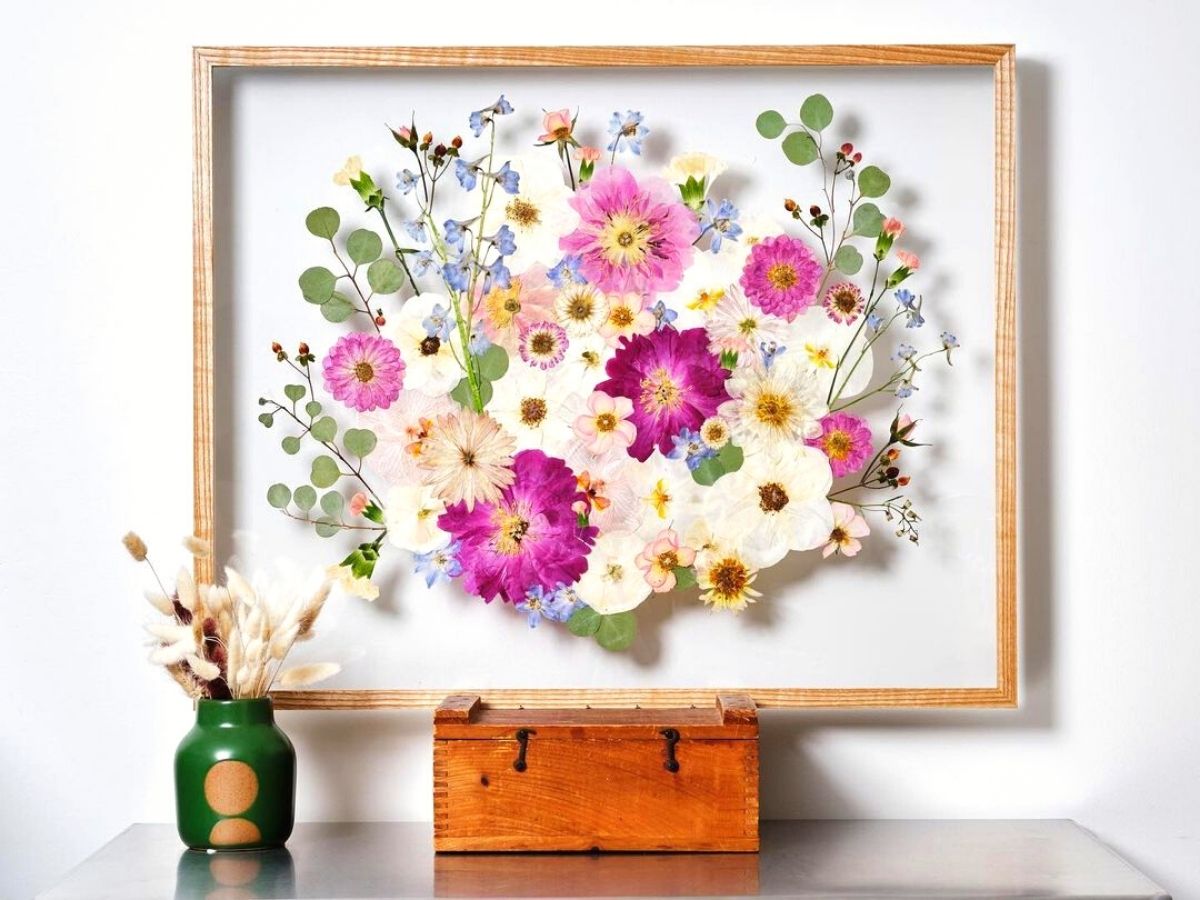 Rachel and Keith's Favorite Flowers to Press
For the couple, wildflowers are their favorite, but that's because they live in a state that grows absolutely sensational wildflowers. However, they make sure to always look for variety in anything with color. Size, petal shape, dying flowers, straight stems versus twistier stems, and foliage along with imperfect flowers are some of the best to work with.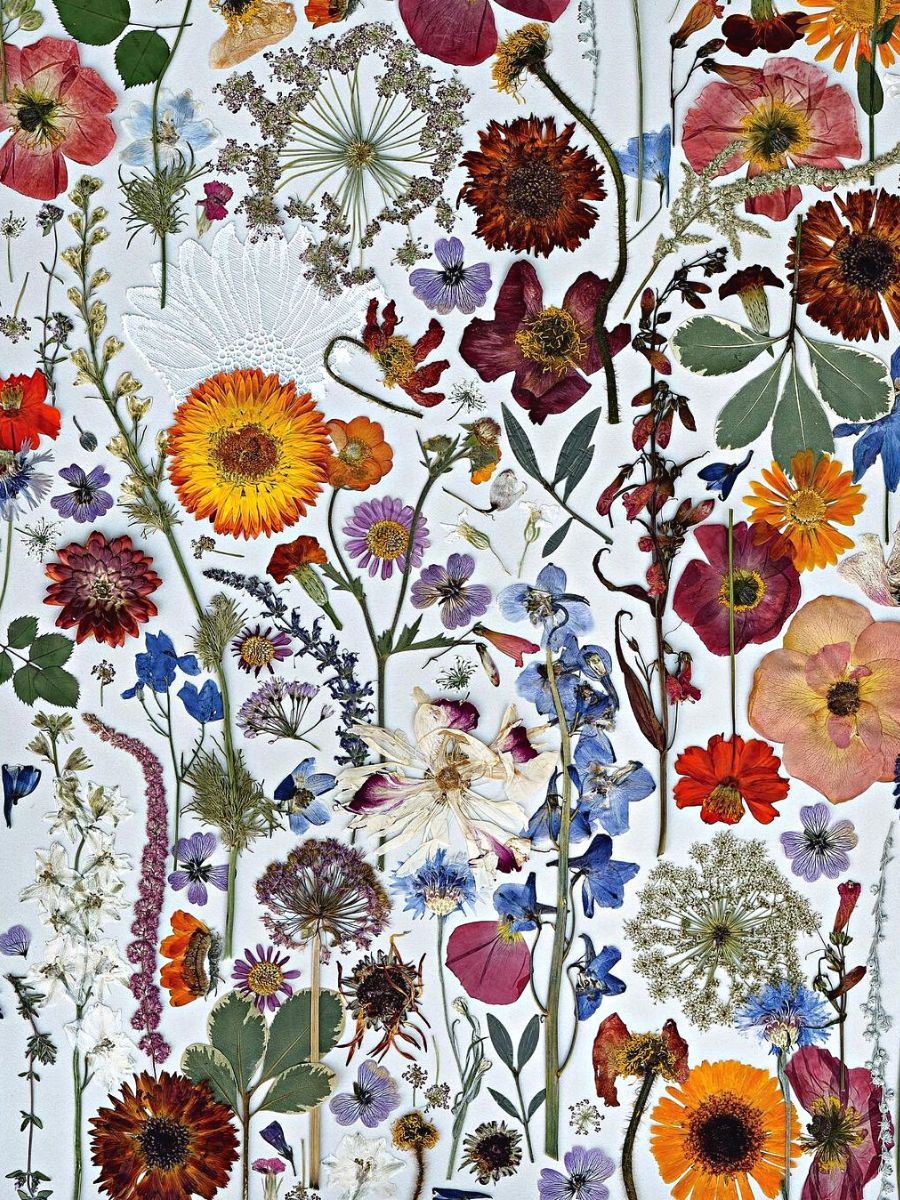 A bridal bouquet, for example, normally takes around three hours to disassemble piece by piece, followed by several days—often weeks—to ensure the flowers have properly dried and flattened into the ideal shape.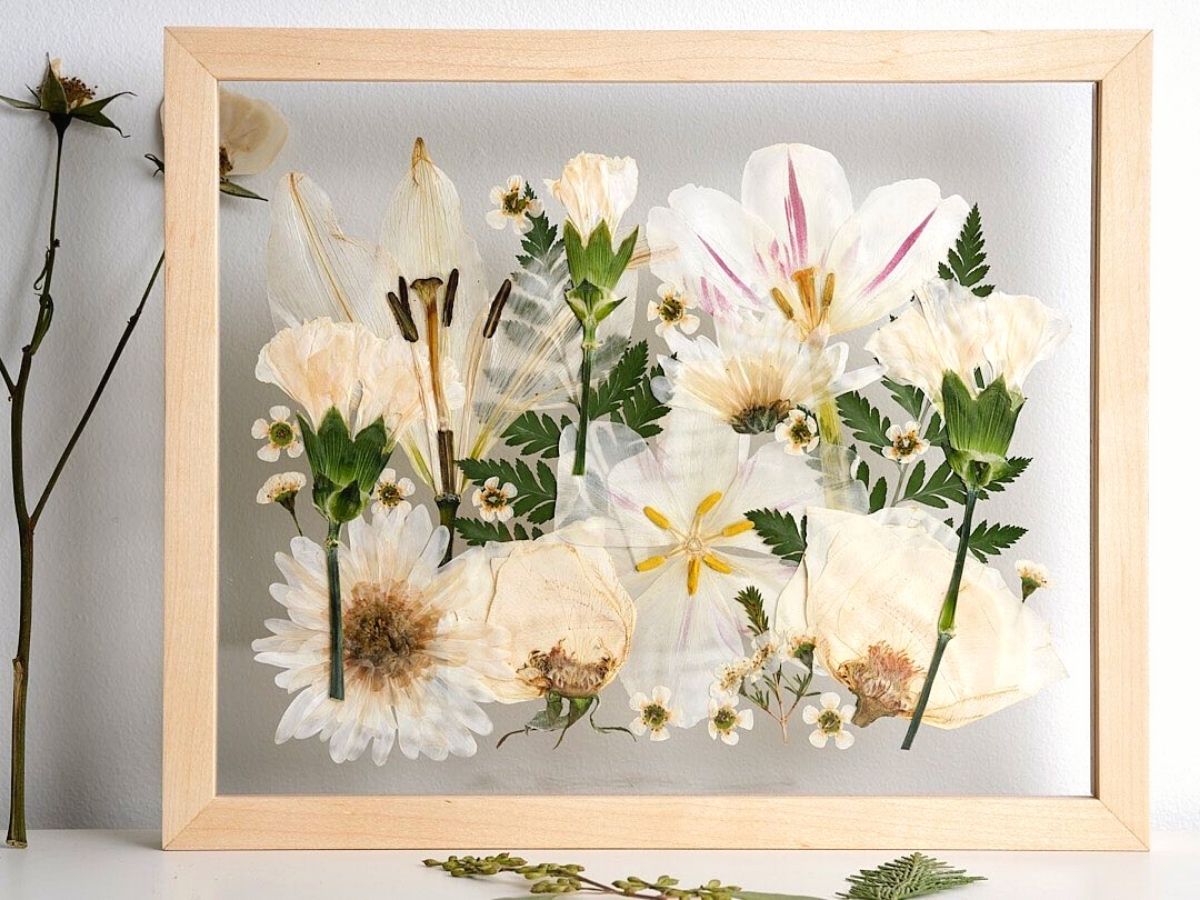 Both Rachel and Keith check the presses regularly throughout the first week, going through every page of flowers and adjusting petals, changing out all paper, chipboard, and cardboard, and using alternative methods to get excess moisture out.
Flower Pressing 101
Flower pressing is a technique that involves preserving the natural beauty of flowers and plants by flattening and drying them. This ancient practice has been used for centuries as a way to capture the delicate forms and vibrant colors of botanical specimens.
The Japanese are said to have raised the technique to an art form first, with a 16th-century custom known as 'Oshibana'. The practice of flower pressing extended throughout the world, and by the late nineteenth century, it was a popular pastime in England and the United States.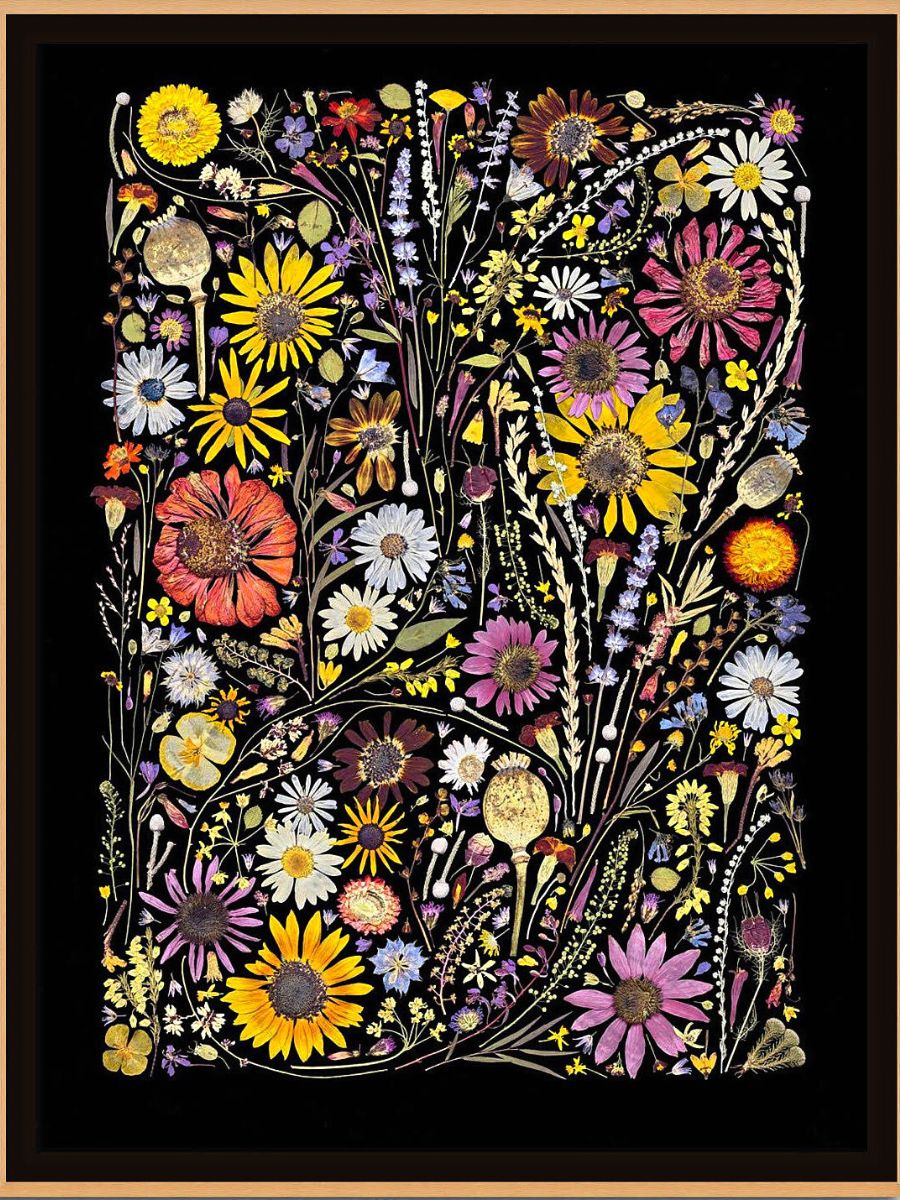 To press flowers, fresh blooms or plant parts are carefully arranged between layers of absorbent materials, such as blotting paper or parchment paper. The flowers are positioned in a way that showcases their desired composition and arrangement. Additional layers of paper may be added to create a stack. The entire stack is then placed between heavy books or pressed using specialized flower presses.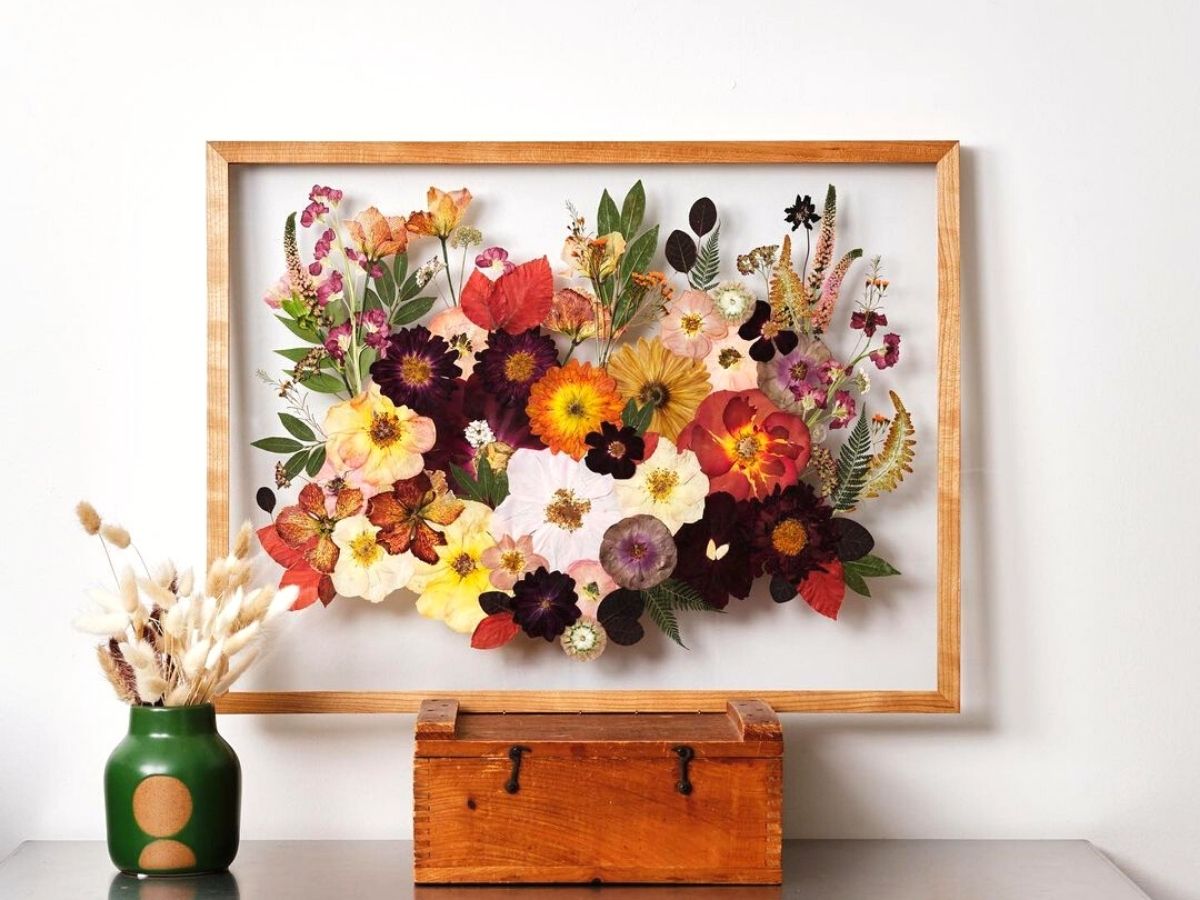 The weight and pressure applied help remove moisture from the flowers, facilitating the drying process. It typically takes several weeks for the flowers to dry completely. During this time, the flowers gradually lose their moisture, while retaining their shape and color. Once dried, the pressed flowers can be used for various artistic purposes. This is where Flower Press Studio steps in to keep explaining the process and how pressing flowers has changed their way of working with them to create great artistic pieces.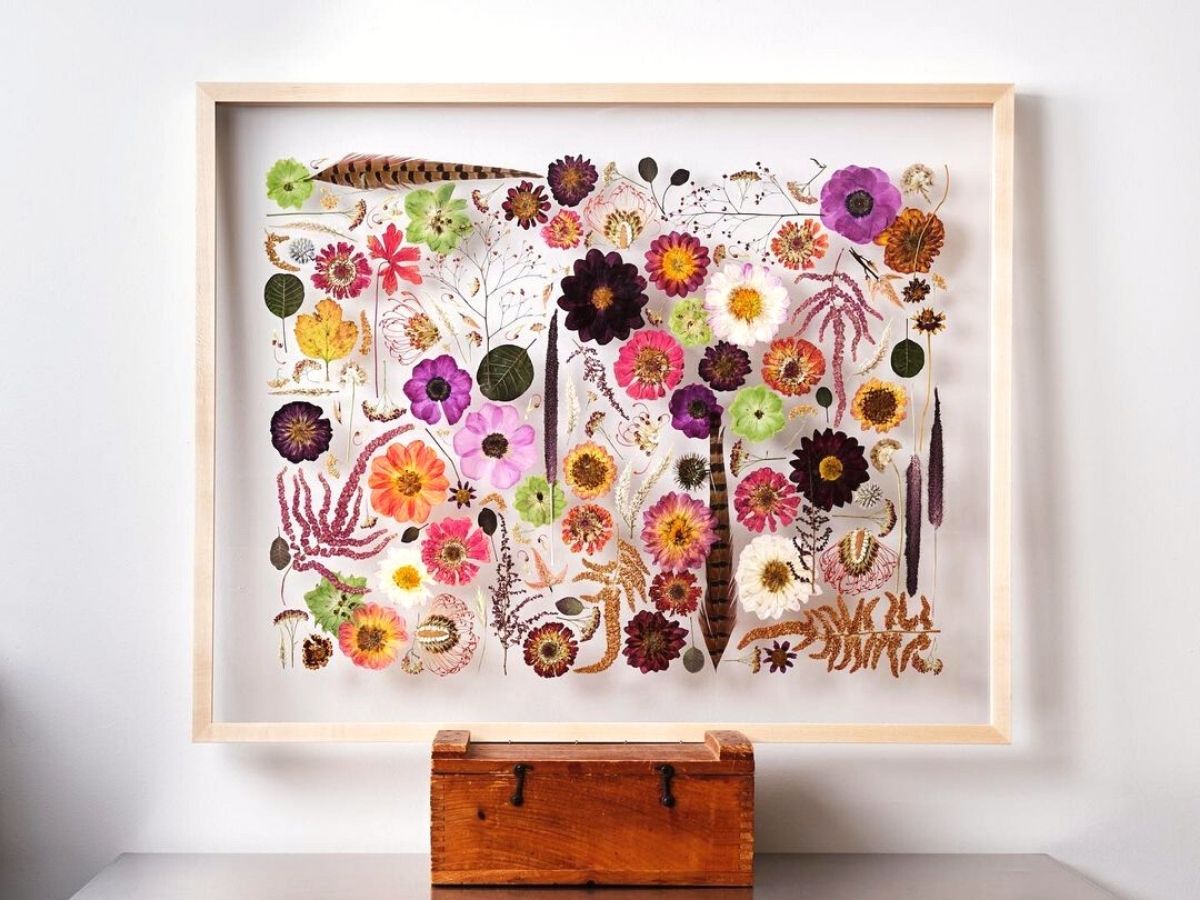 By this means, Parri and Kralik want to make sure their flower pressing work remains sustainable and environmentally responsible, and they often practice on flowers that would otherwise be discarded after weddings. The pair look forward to working with flower farms both locally and further afield, collaborating with other makers and designers, and focusing on producing limited-edition prints and online workshops.
Photos by Flower Press Studio.