Hitomi Hosono's detailed porcelain vessels reference the natural world and botanical specimens. With a chalk-like finish and gold embellishments, the work captivates with its delicacy and has attracted the patronage of curators from the British Museum and Victoria and Albert Museum.
Hitomi Hosono and the Delicate Work of Porcelain
Japanese artist Hitomi Hosono translates the billowing leaves of an underwater plant or clusters of flowers into intricate sculptural assemblages devoid of their natural colors. The monochromatic bowls and vases appear to sprout incredibly detailed botanicals that Hosono layers in tight wraps and dense bunches, and while stylized in presentation, each form is derived from hours of research and observation of real specimens.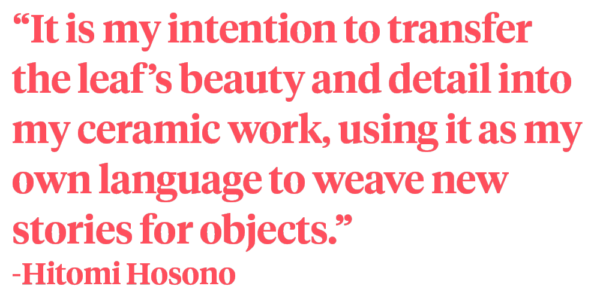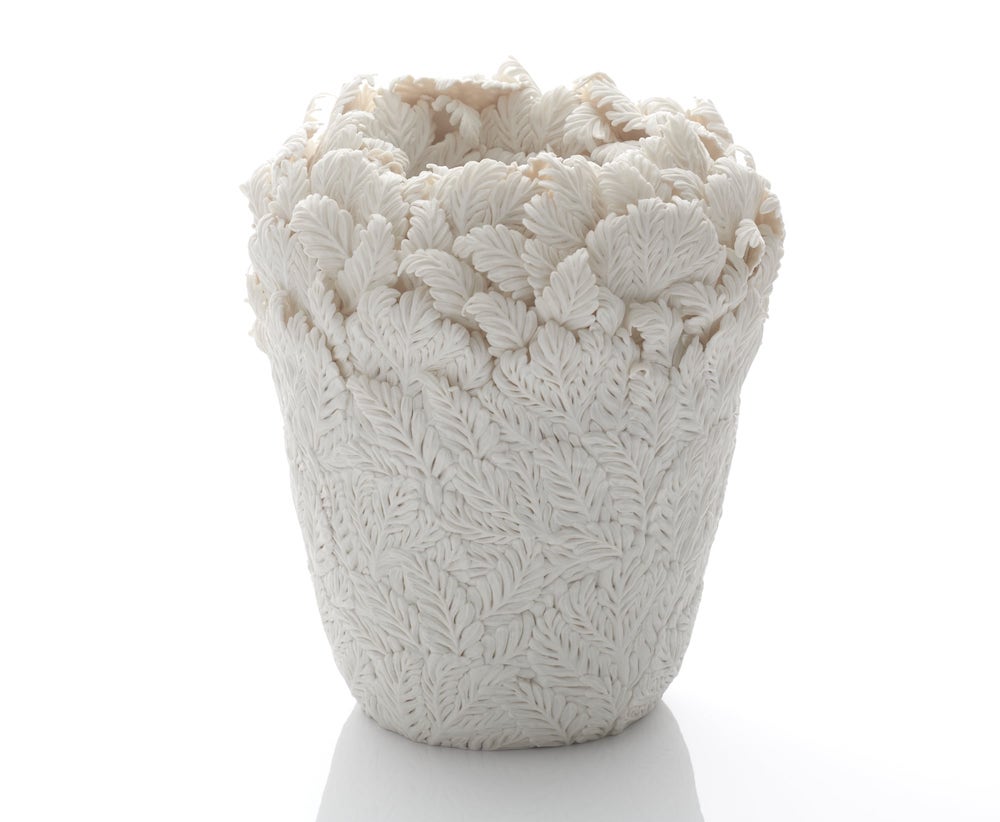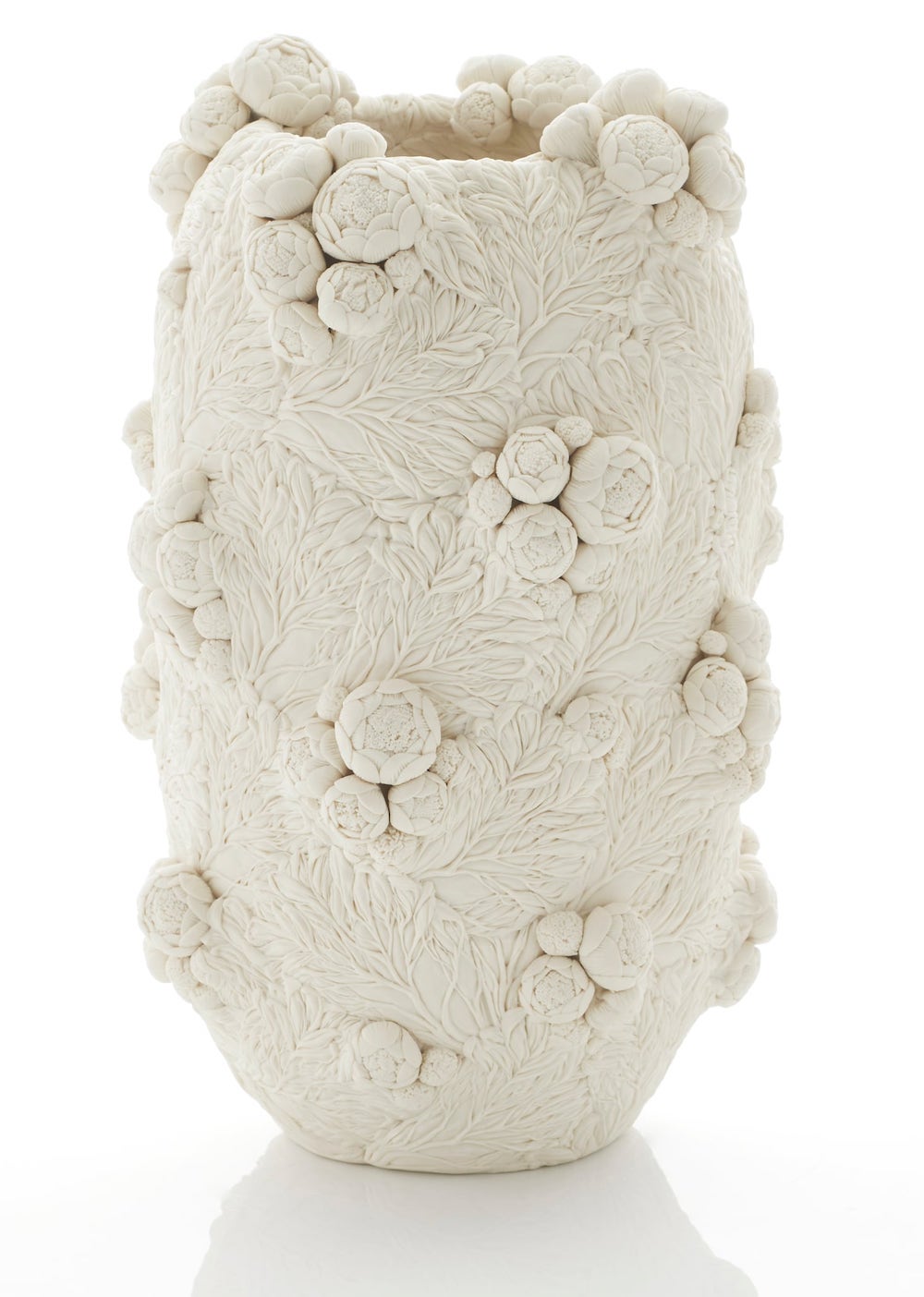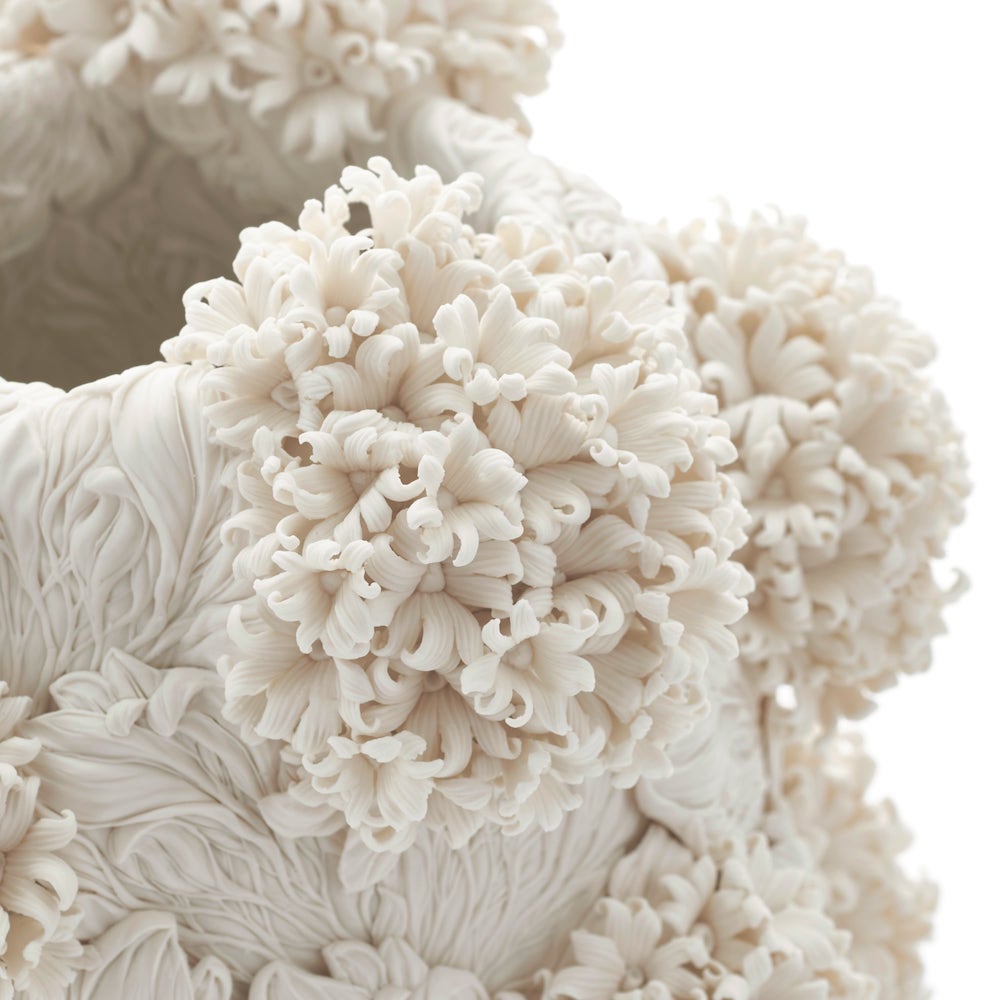 Techniques and Inspiration
"I receive inspiration from greenery in East London. Often when rambling with my friend, I discover interesting plants; touching them to feel the texture and to examine the structure."
Her technique was initially inspired by Wedgwood's Jasperware, pioneered by Josiah Wedgwood over 200 years ago, in which thin ceramic reliefs or 'sprigs' were applied as surface decoration to a piece. First, Hitomi Hosono designs a leaf or flower sprigs by studying organic botanical forms. "I analyze the plant forms by looking, touching, and drawing. I examine how the veins of a leaf branch and how its edges are shaped."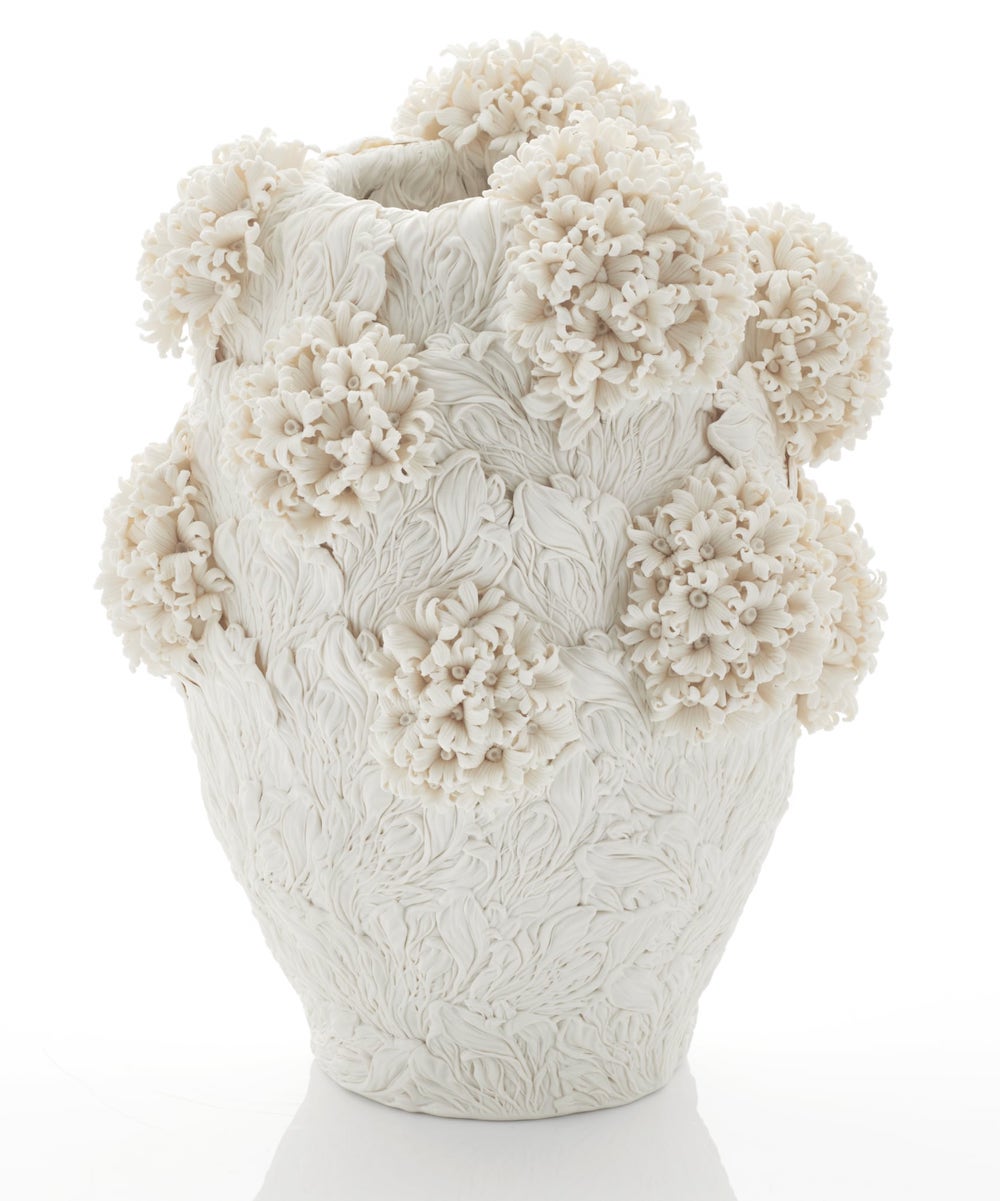 Press-Molding Hundreds of Leaf Sprigs
After the completion of original sprig models and the plaster molds, she press-molds hundreds of leaf sprigs in porcelain and carefully and patiently carves the finer details. She then applies the porcelain leaves in layers onto a form thrown on a potter's wheel. Hitomi Hosono applies the leaves so densely that the underlying shape is entirely hidden, like the multitude of green leaves which obscure the branches of a tree.
Enveloping Practical Shapes in Natural Forms
​A large piece takes around 1 year and 6 months for the whole process. A half-year to develop new sprig design and the mold, about one month to complete the porcelain piece itself, and about 10-12 months to dry slowly. A small piece takes approximately 4 months to complete, dry, fire, and gild. In another strand of her work, she applies delicately molded and carved leaf and flower sprigs onto small ceramic boxes, enveloping the practical shapes in these natural forms. "After high firing, I often gild the insides of these boxes to add to the precious quality of these personal-sized objects."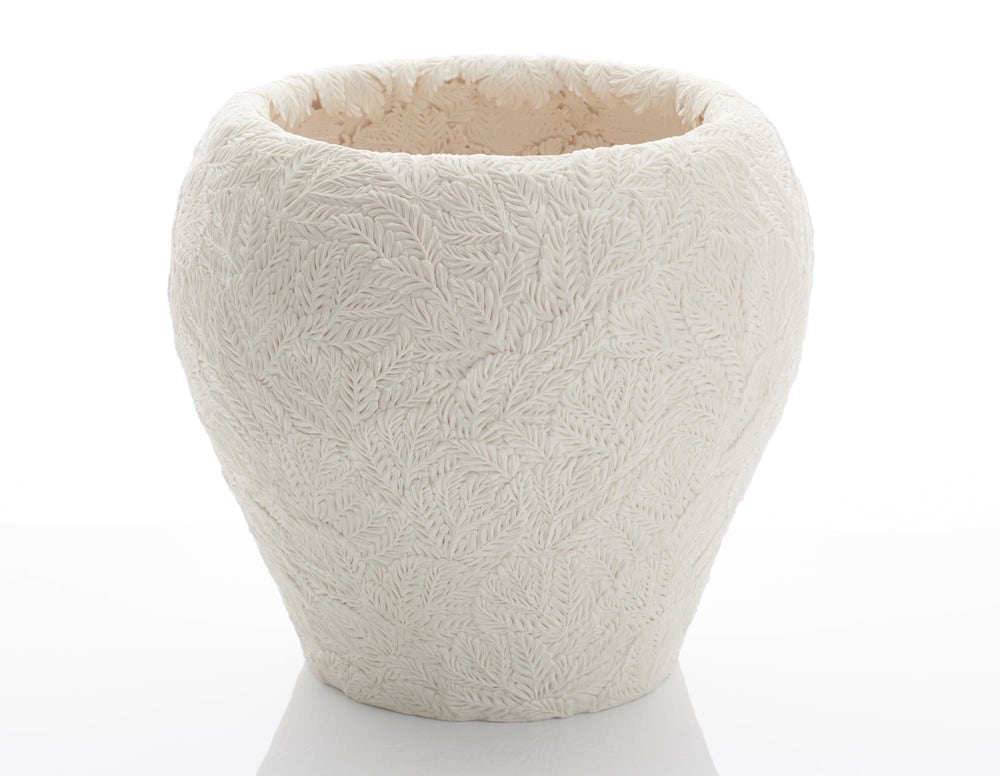 More About Hitomi Hosono
Hosono is currently represented by 
Adrian Sassoon
, where you can explore more of her most recent works, and follow her on 
Instagram
to stay up-to-date with her practice. You can also learn more about Hitomi's vessel art on the artist's
website
.