Sandra Apperloo, also known as The Pottery Parade, knows a good thing or two about making something that's both silly and adorable. The Dutch ceramicist creates cute, cuddly friends made from clay, featuring the most quirky faces and patterns.
Quirky Ceramics by Sandra Apperloo
Sandra Apperloo creates all her ceramics by hand from her studio located in Utrecht, the Netherlands. The artist loves colors and patterns and has a weak spot for pastel shades. "I like to sculpt tiny eyes, paint weird freckles, and I challenge myself to try out new things all the time," says Sandra on her website.
Tickling the Imagination
From the biggest vase to the tiniest dish, she puts love, thought, and effort into every single piece she creates. "Unloading my ceramics from the kiln gives me the best feeling ever. I love to see how the different characters turn out after the firings!" Her work is meant to make people laugh and daydream. A distraction from daily business, that hopefully leaves warm feelings and tickles the imagination.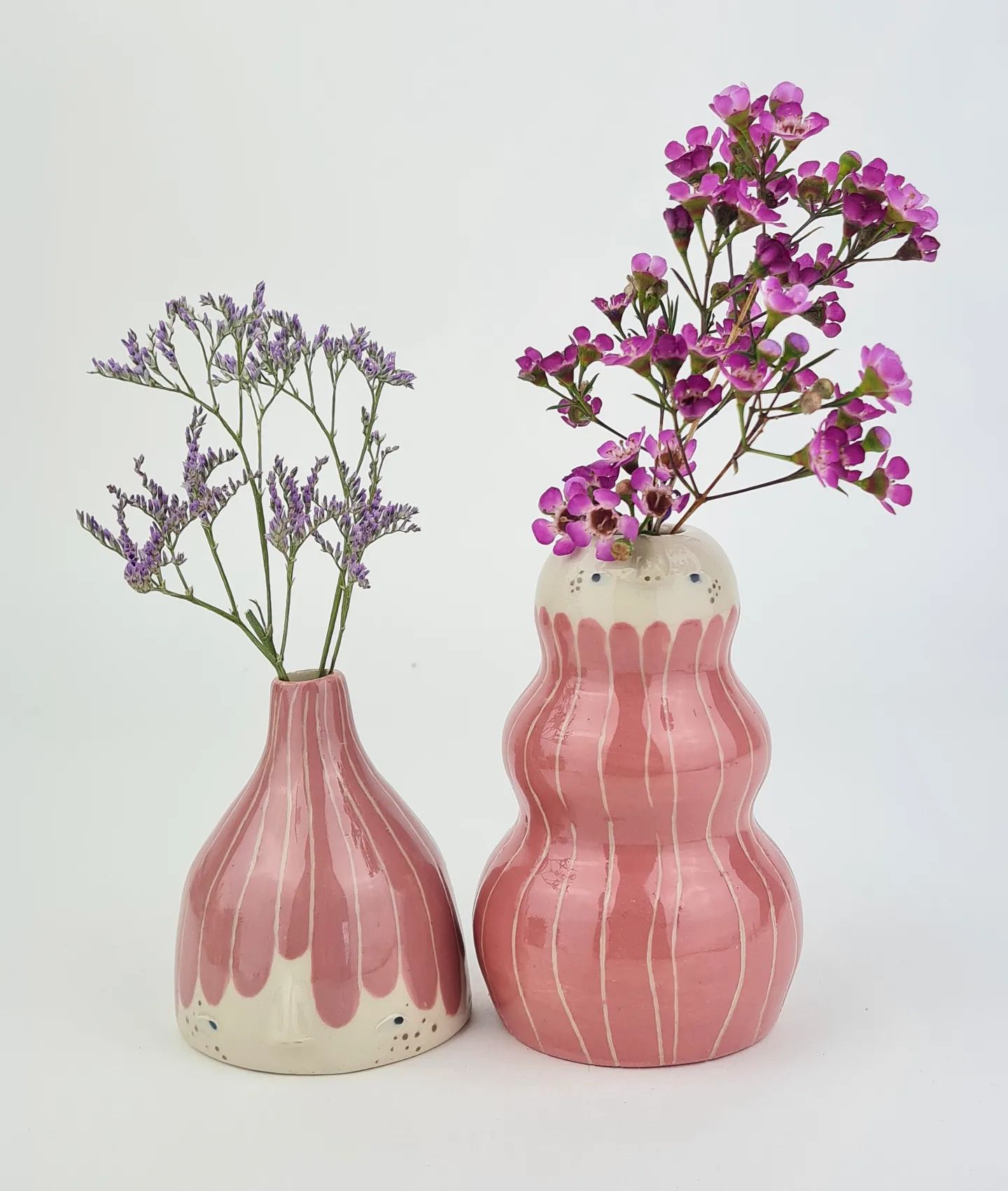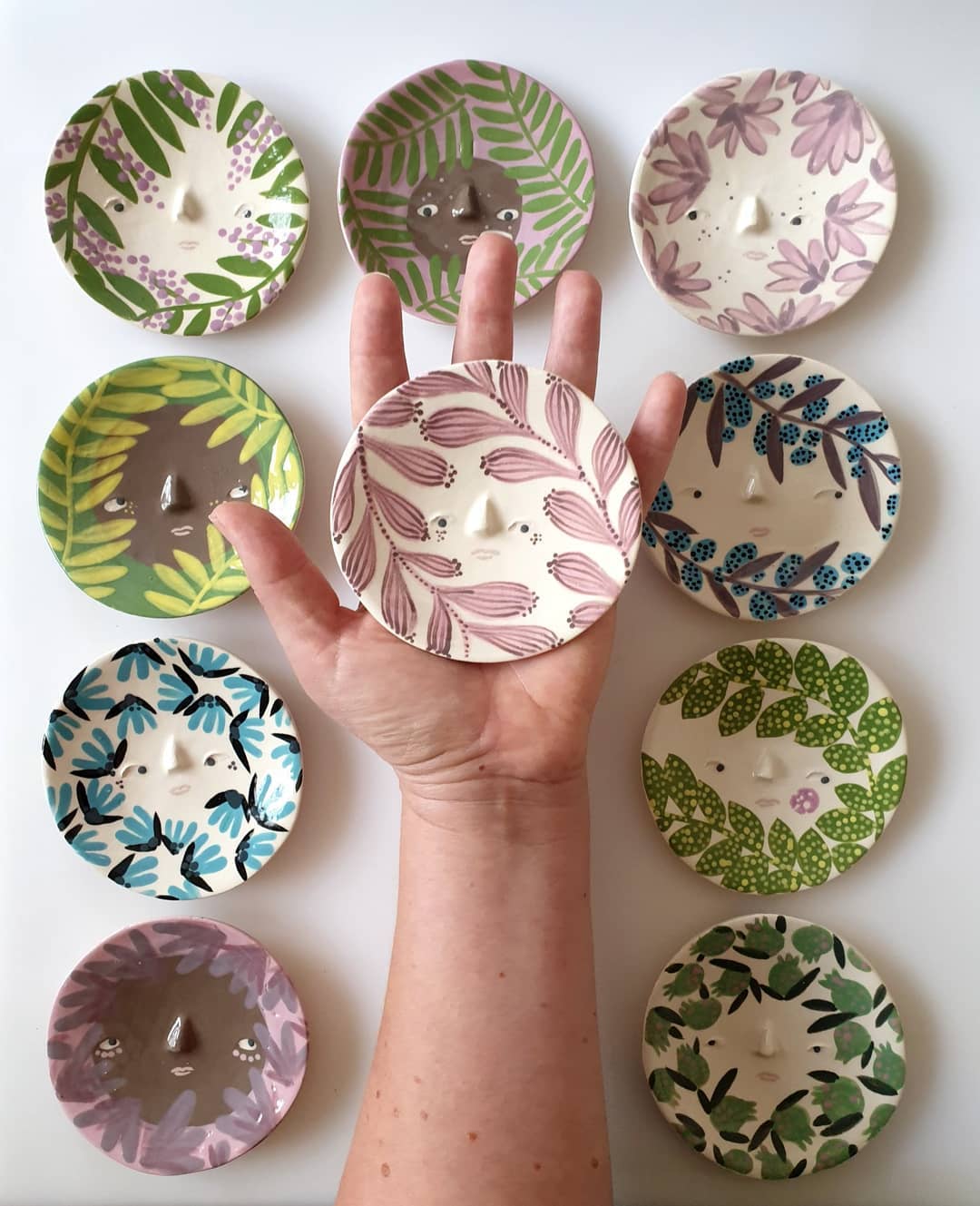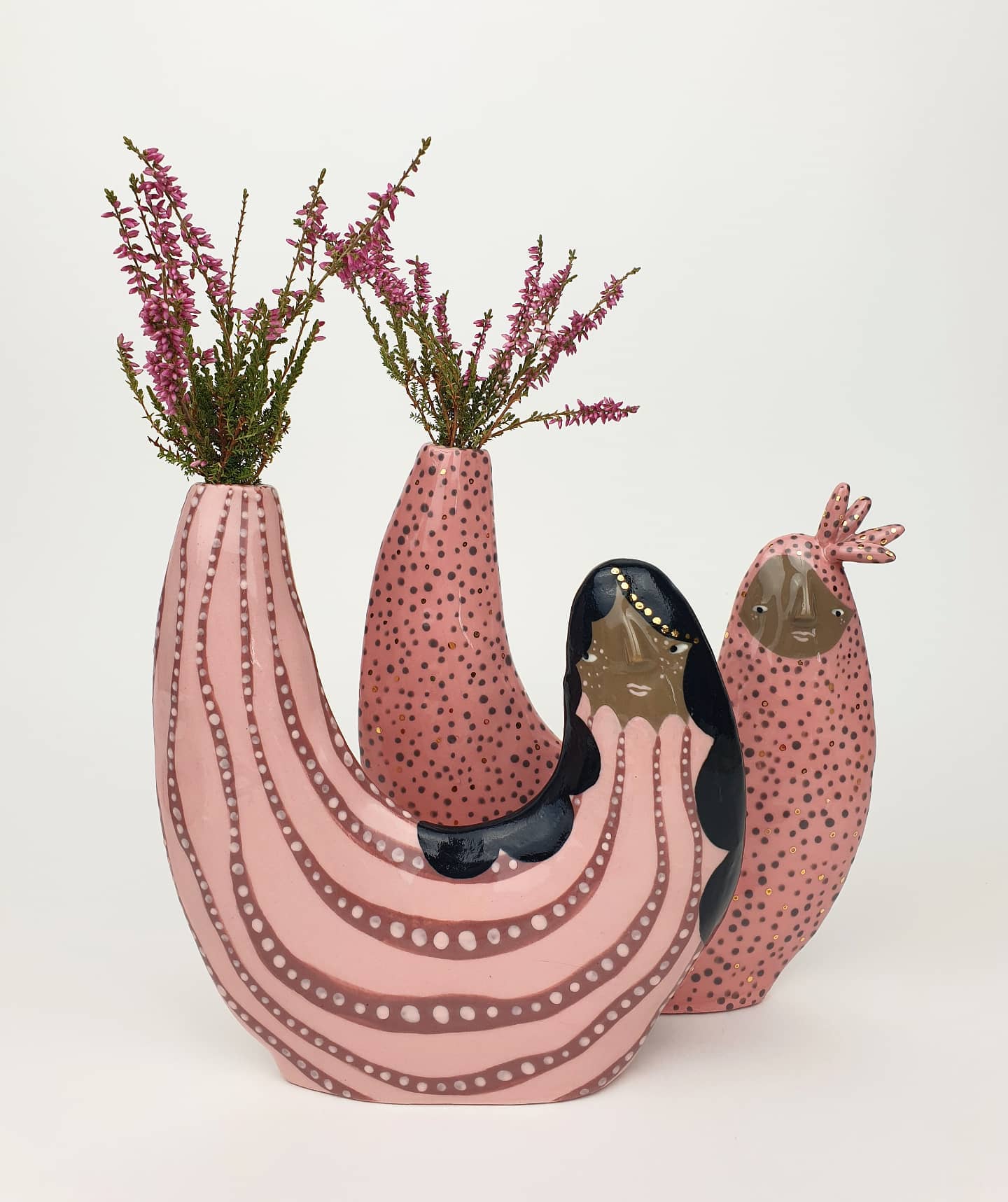 Sandra hardly creates any plans or designs before she starts working on a piece. She usually decides on the shape while working on a new creation, finding what feels good in the moment. This is actually the case for every part of the process - shaping, sculpting, choosing colors, and painting patterns. The ceramicist states it helps her to stay open-minded and pushes her to try out new things, which she feels is essential to her work.
Unique Items Made Entirely by Hand
Sandra Apperloo currently creates pots, bud vases, bowls, and dishes while constantly exploring new ideas. As each of her items is made entirely by hand, each is unique and has its own quirky little personality. "Handmade ceramics are never perfect," says the artist. "I believe it's an important part of their character. When you are interested in purchasing one of the pieces in my shop, please read the descriptions carefully before doing so."