High-end Designer Makes Floral Art Accessible Through 'Flower Flashes'
At the brisk of dawn, in a surrealistic scene of a quiet city that never sleeps, a team of dedicated floral artists rushes out of a van holding whimsical and colorful flowers. A typical scene of a 'Flower flash' initiated by Lewis Miller, founder and head of Lewis Miller Design.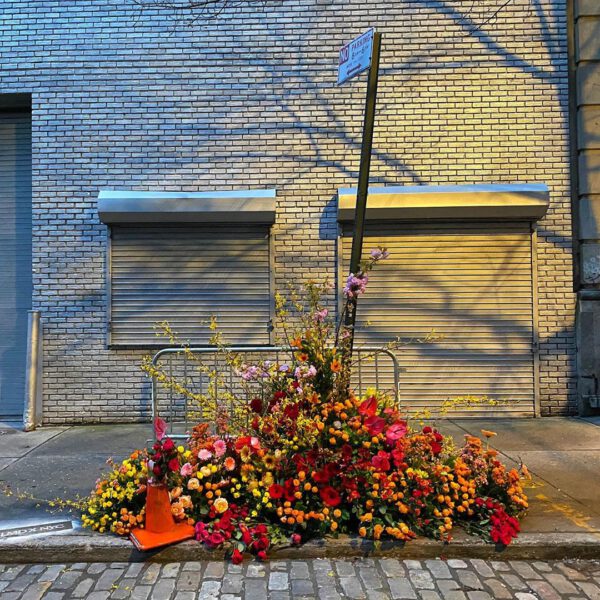 To Give Back to the City
This New York floral designer creates these guerilla installations to give back to the city that helped him start up his business. His latest solo mission struck our eye. Not only by it's rich and colorful appearance, but because Miller dedicates it to all the New York healthcare workers in these Covid-19 times. This specific flower flash reflects a huge thank you to those who give us hope and it serves as a constant reminder to all the good and beautiful in the world.
Beauty Re-purposed
He and his team imagined ways to give New Yorkers access to the kind of floral design that otherwise would be accessible only to his high-end clients. All the flowers are recycled after returning from their primary owner or venues. This represents another lesson flowers can quietly teach us; to not only focus on the moment while it lasts, but also how the beauty of these flowers can be re-purposed. Also called the "Banksy" of Floral Design, Lewis shows through this intention, his love for quality and detail and a true dedication in sharing his passion for floral design.
#LMDxNYC Creations
Sometimes flowers can make a situation a lot prettier and forbearing, even in a trashcan. Or, nowadays, on a deserted street in one of the largest capitals in the world. Since Lewis Miller agreed that floral art should be shown to the public, he created a reminder for us. A reminder that even if these are difficult times, together we can color the world. Hopefully, it will all be over in a flash! Here's a look at some of the #LMDxNYC yellow creations: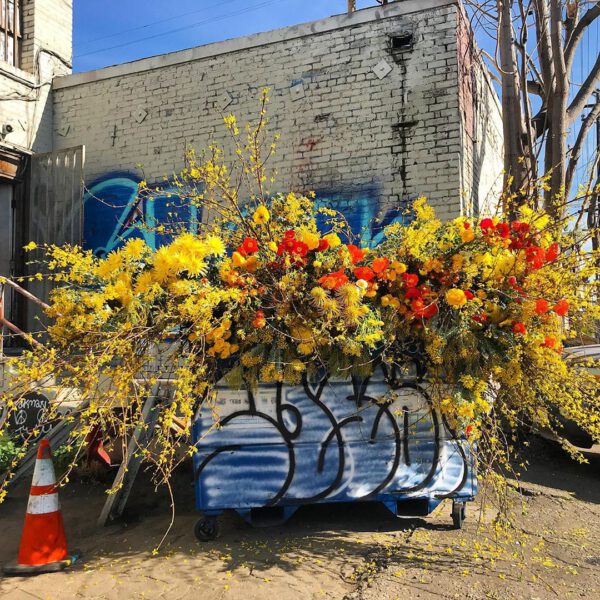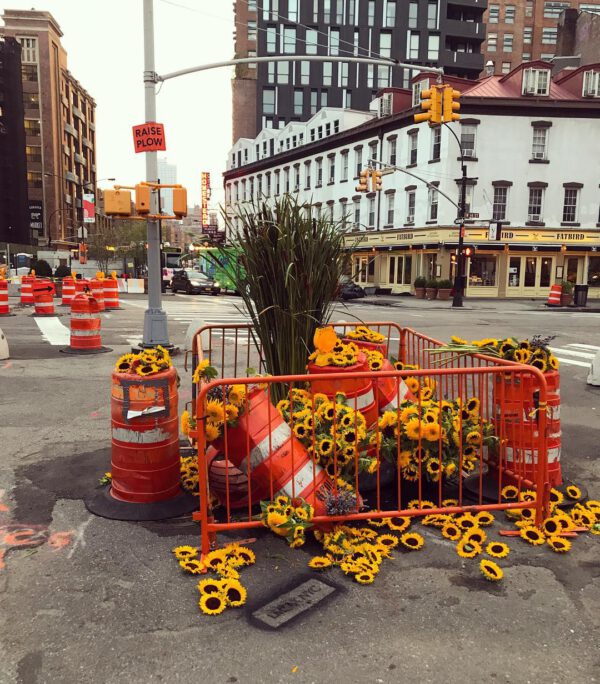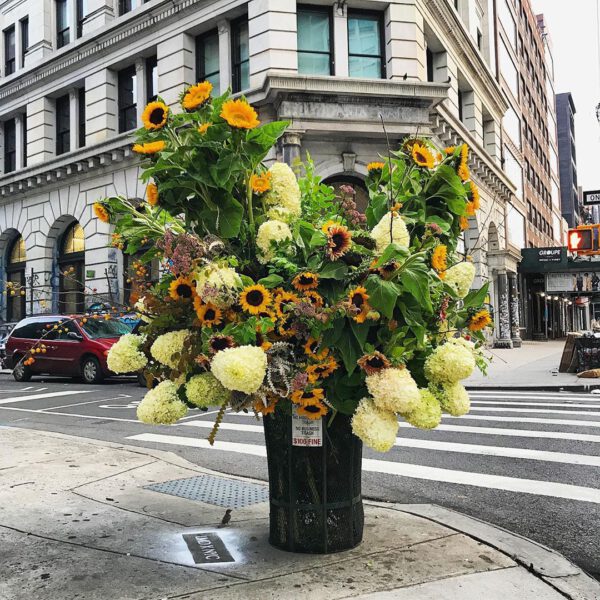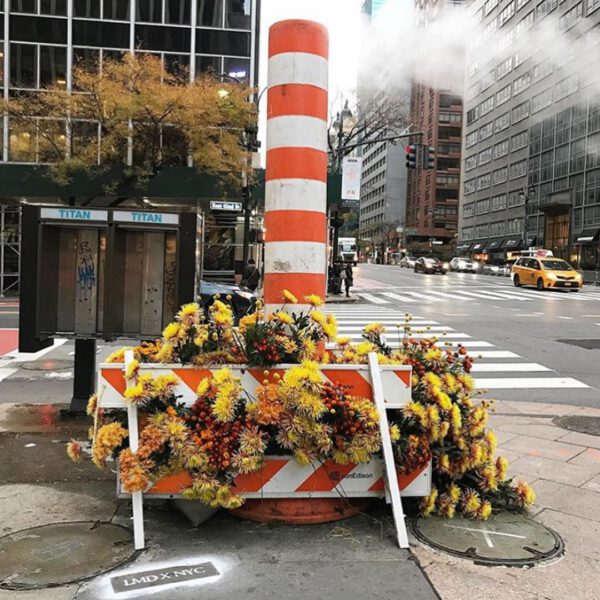 The latest Lewis Miller design (updated September 29, 2020):