For International Women's Day, strong women deserve to have the light shining on them. Nicola Fink for sure has contributed a lot over the past 25 years at FDF. Among other things, Nicola Fink is responsible for press & public relations at the FDF, she supports the national board and oversees the various association projects. FDF, Fachverband Deutscher Floristen, is an employers' association and the professional representation of German florists.
Nicola Fink and How She Feels About Women in Floral Industry
No stronger and no weaker than any male or female colleagues, Nicola sees herself as a person who is committed and willing to work hard to help florists in Germany. And to lift FDF to a higher level on a global scale. Nicola Fink shares her insights regarding employment and roles for women in the industry. Through FDF with over 4K members, she has learned a lot about statistics.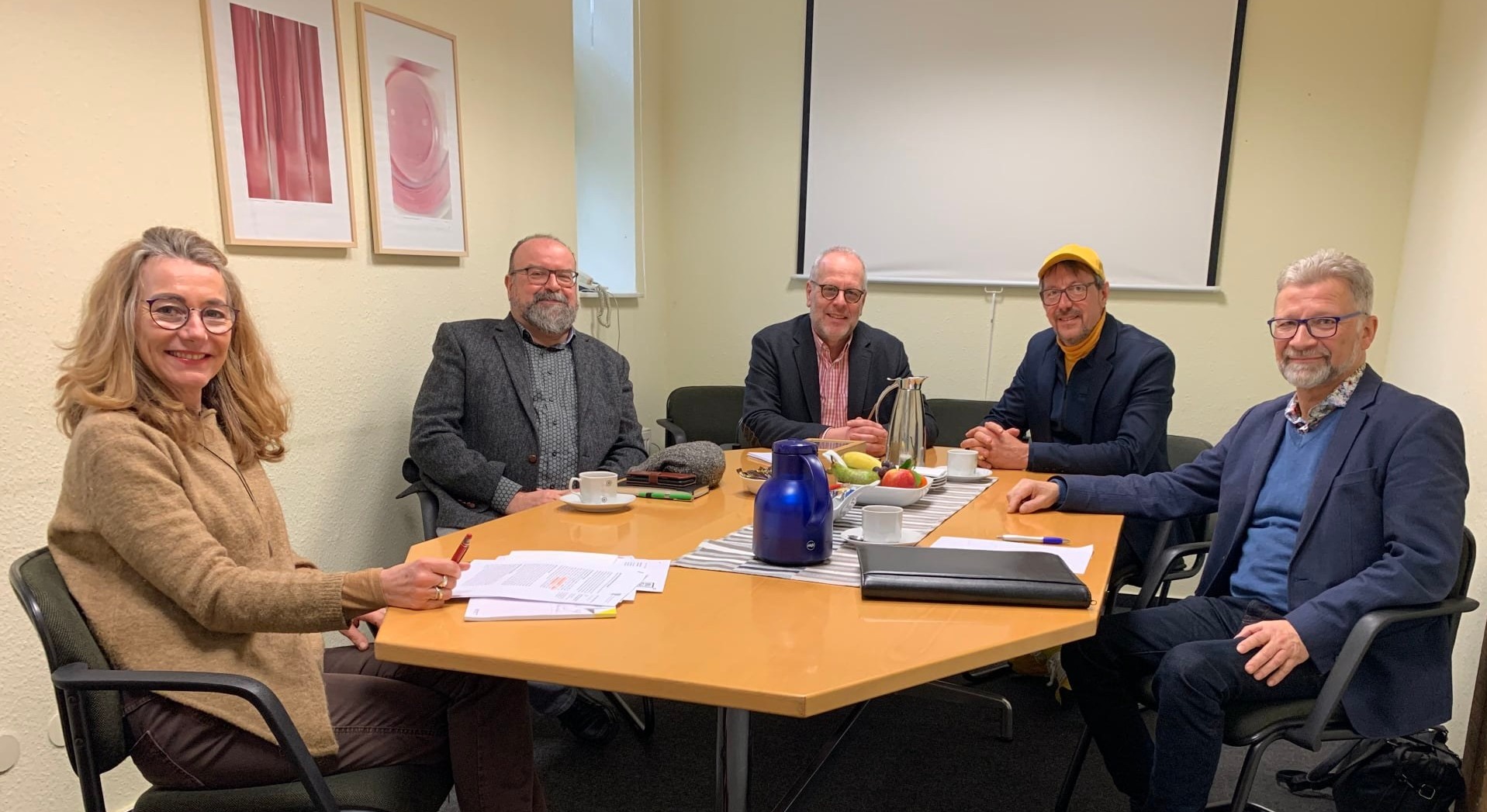 Nicola:
"In the flower shops mostly women are employed. We assume that around 95% of the employees are women. However, there are also many men on the side of the florist entrepreneurs and business owners. We also see many men, besides women, who like to get involved as speakers, teachers, and participants in competitions."
Balance Between Men and Women
Data show a lot of things and maybe not everywhere it's the same. But for Germany Nicola sees a movement in important roles in the association.
Nicola:
"More and more female florists get more and more active and spend their time and work in our association. We have female presidents in our national associations and many female experts work in our committees."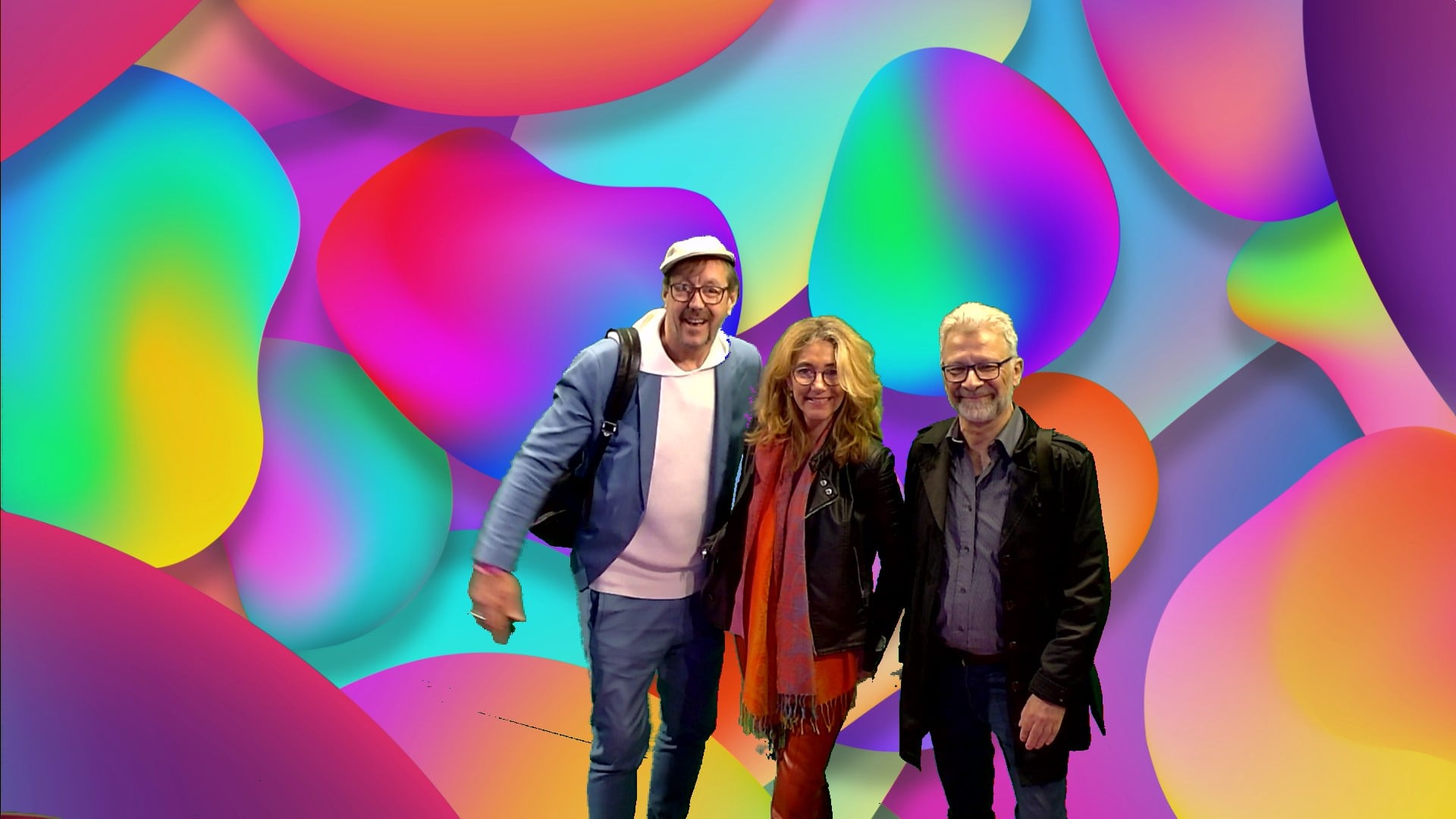 Global Issues in the Floral Industry
Nicola believes for women, it is certainly more difficult to plan their careers in their professional lives. Balancing family life and professional career is often still a challenge. In addition, women often earn less than men. But social awareness changes and that is important because women are just as capable, competent, and committed to their job as men.
Be There for One Another
In the floral industry, women agree solidarity is very important. Women should support each other, connect in networks and strengthen their potential.
Nicola:
"For me connecting to other people in floriculture has been very important and uplifting. It's very important to support each other to be successful in business in a world that's still often dominated by men. I rely on cooperation, exchange, and appreciate pulling together with like-minded people, and taking people, both men, and women, with me."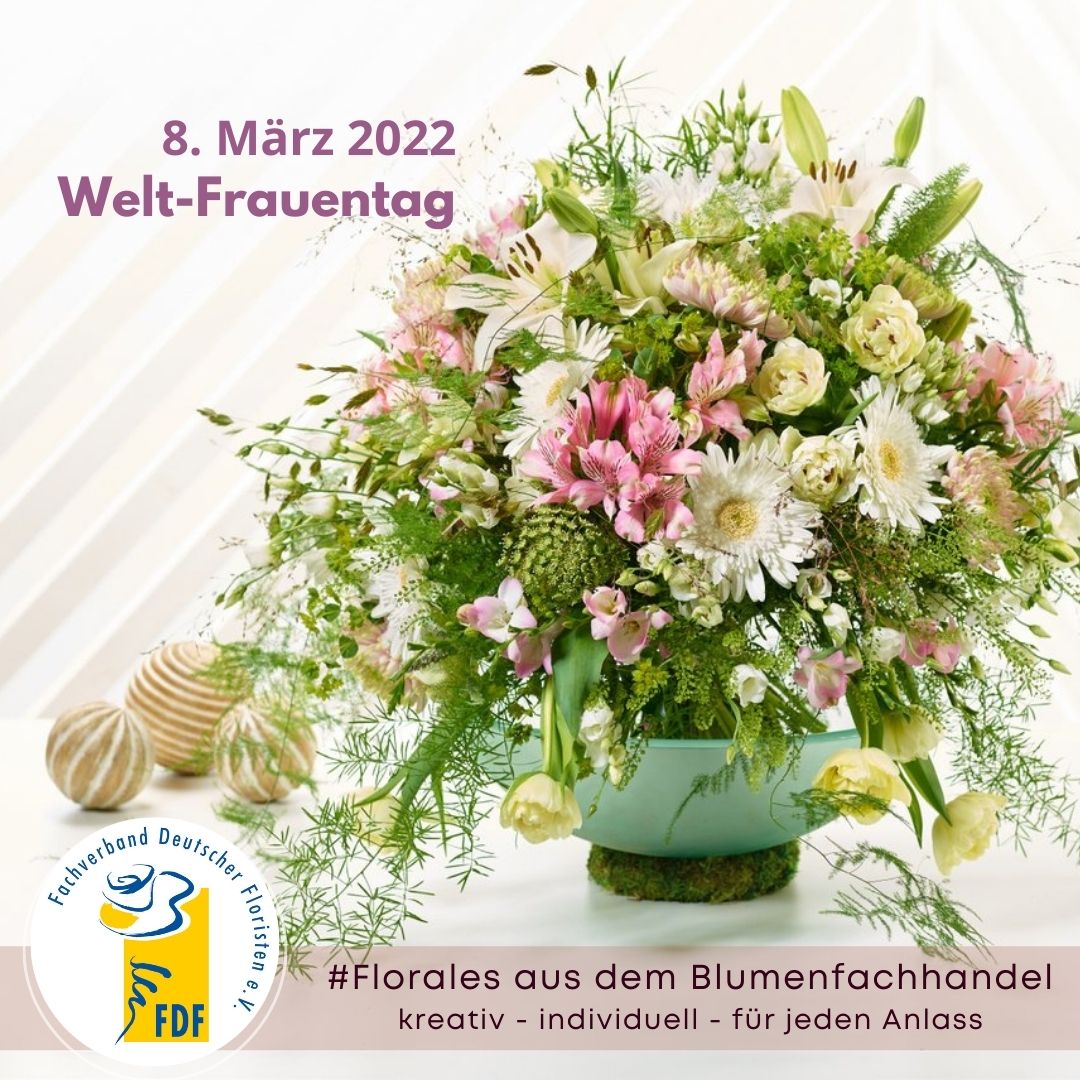 Message for the Future
Speaking about powerful women in the industry Nicola has met many strong personalities both at FDF and in floriculture who show commitment and hard work. Looking at the younger generation Nicola has a strong message:
"You can only be professionally successful if you are passionate about it. Healthy self-confidence, belief in yourself, and assertiveness are also important."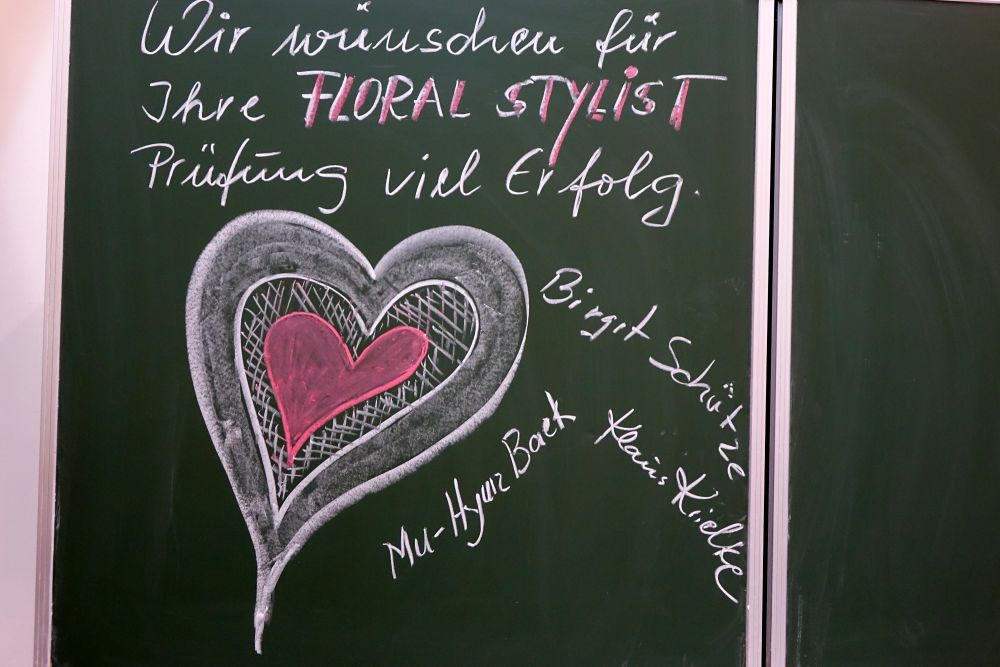 German Association of Florists (e.V./FDF) - a Strong Partner for a Creative Industry
The Fachverband Deutscher Floristen (FDF) is an employers' association and the professional representation of German florists. Since 1904, the FDF has been supporting flower shop owners in their successful businesses. The focus is, among other things, on qualified training and further education for florists. A wide range of specialist services for entrepreneurs and the promotion of floristic culture in the public are further focal points. In addition, there is individual member advice on professional, tax, insurance, and legal issues.
With partners, the FDF develops sales-promoting marketing concepts, new floral trends, and floral product lines for the trade. These design inspirations and new collections are presented to the floral world at international trade fairs such as IPM ESSEN. Fachverband Deutscher Floristen e.V./Bundesverband has its headquarter in Gelsenkirchen. The association is leaded by a board of specialists, President is Klaus Götz, Heilbronn, Baden-Württemberg.
In the FDF headquarter, named FloristPark International, FDF is running a FloristMaster school and an education center for florists. With its 11 state associations, the professional organization looks after around 4,000 members nationwide in Germany. The FDF on the Internet: www.fdf.de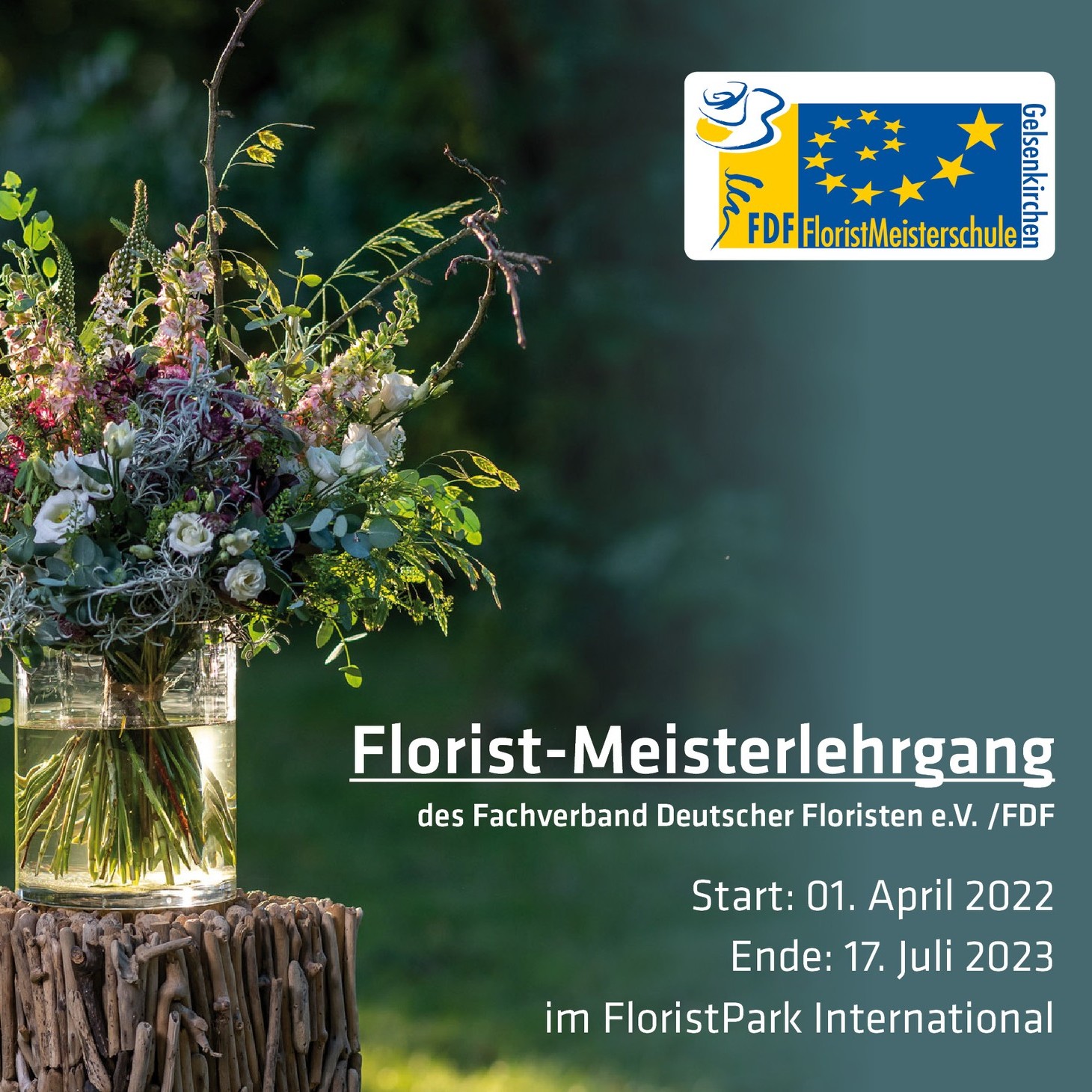 FDF - National Association
Association of German Florists: We Love Flowers!
Flowers make life colorful! They convey emotions, accompany us through all important moments, deliver messages, and are a piece of lifestyle. As a representative of the interests of German florists, flowers and floral items are our passion. FDF represents over 4K flower shops in Germany and stands for a creative branch. Florists are the experts for flowers, lifestyle, trends, and floral design. Within the Association of German Florists, they have a strong community in which their interests are represented with heart and soul and floral passion.
FDF - Flower Style Trends From Previous Years
Fashion, Flowers & Lifestyle. Die neuen Blüten-Trends 2020 für Fashion-Victims, Flower-Nerds und Florale Enthusiasten, powered by Blumenbüro Holland.
Photography by J. Manegold, Detmold, created by Manfred Hoffmann, FDF-Kreativ-Direktor und Floral Designer Oliver Ferchland für Fachverband Deutscher Floristen
Male Model: @silver.fox.x