The stylish cut hydrangea has long been thought of and seen to form part of some of the most beautiful bouquets. Hydrangeas work amazingly as a wedding flower, symbolizing grace, beauty, and abundance, attributed to the exuberant number of flowers and the generous dome form. Here's what there is to know about these classy blooms and their powerful impact as wedding flowers.
Wedding Hydrangeas Are the Perfect Wedding Flower
The best part of these incredible blooms is the variety of colors you can choose from. The most popular hydrangea colors used for weddings are white and creme colors but they are also available in pink, green, blue, and purple in case you want to go for something bolder.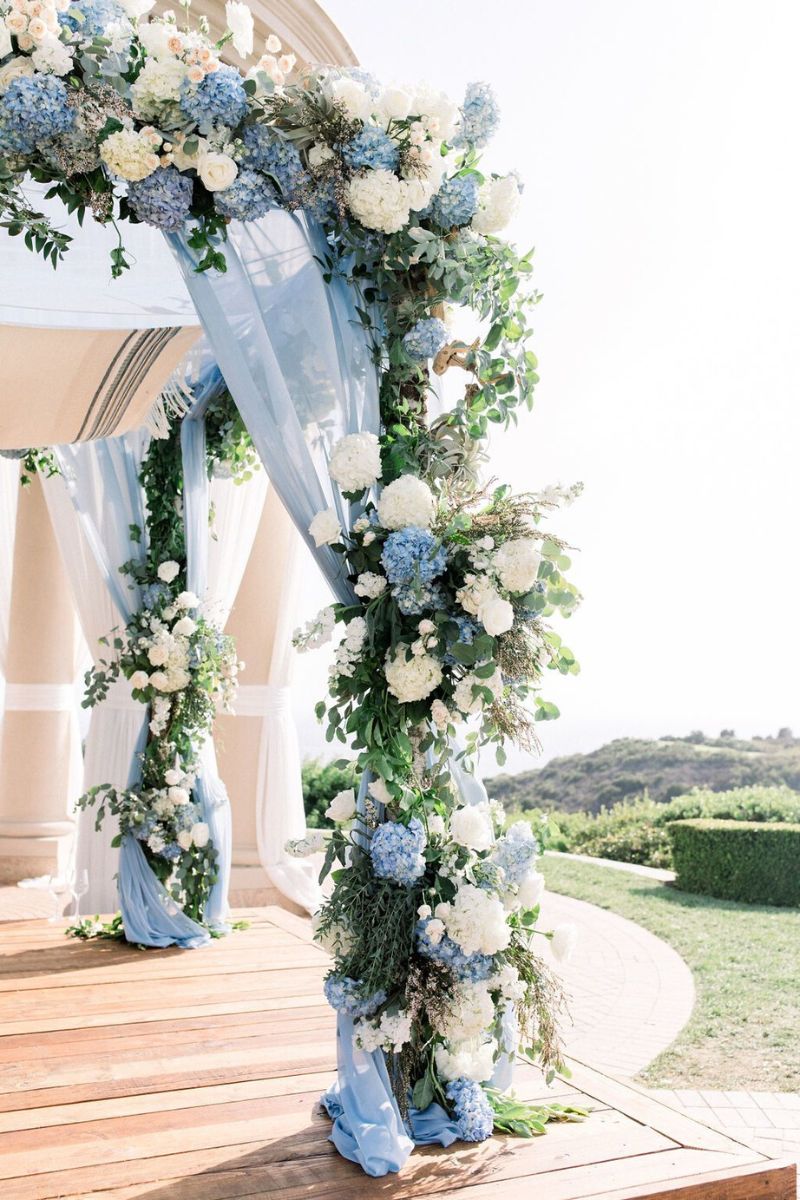 Hydrangeas work well placed on their own, but you can augment wedding arrangements with other flowers, grasses, and green leaves. Therefore, it is absolutely safe to say that hydrangeas fit almost every wedding theme.
Why Hydrangeas Are So Loved in the Flower World
Hydrangeas are known to be a flexible floral friend to all and can be combined with endless cut flower varieties, making them versatile flowers as well. With hydrangeas, you'll have the best of all worlds!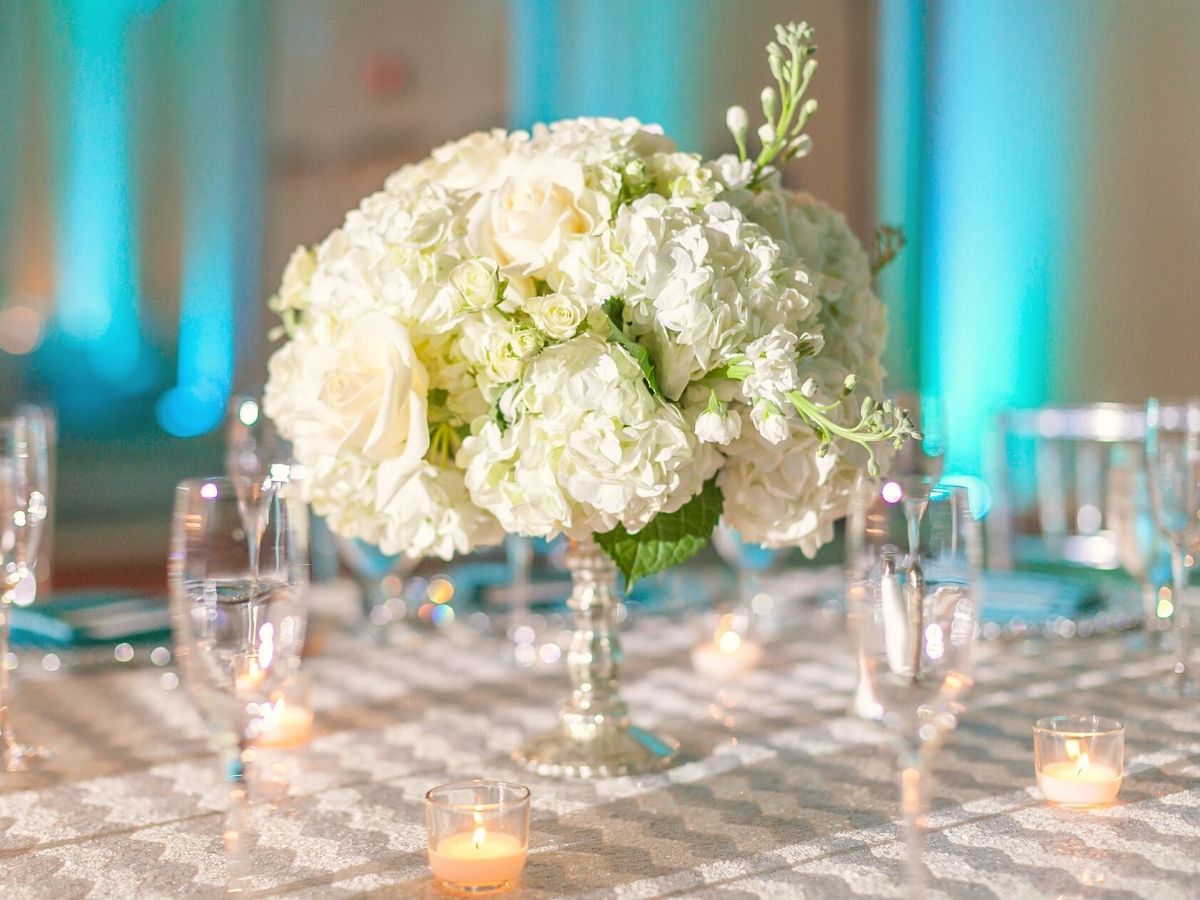 White hydrangeas pair beautifully with eucalyptus, where the combination of both creates a natural wedding theme. On the other hand, hydrangea arrangements containing monochromatic pastel tones (particularly when they are paired with roses or peonies ) elevate the theme to achieve a truly romantic wedding.
Little Petals That Have a Great Impact
Although many people don't know, wedding hydrangeas are probably one of the most impactful when it comes to wedding bouquets and overall decor. Can you guess why? Their fluffiness and the vast number of petals are what give the surpassing volume that never ceases to amaze people.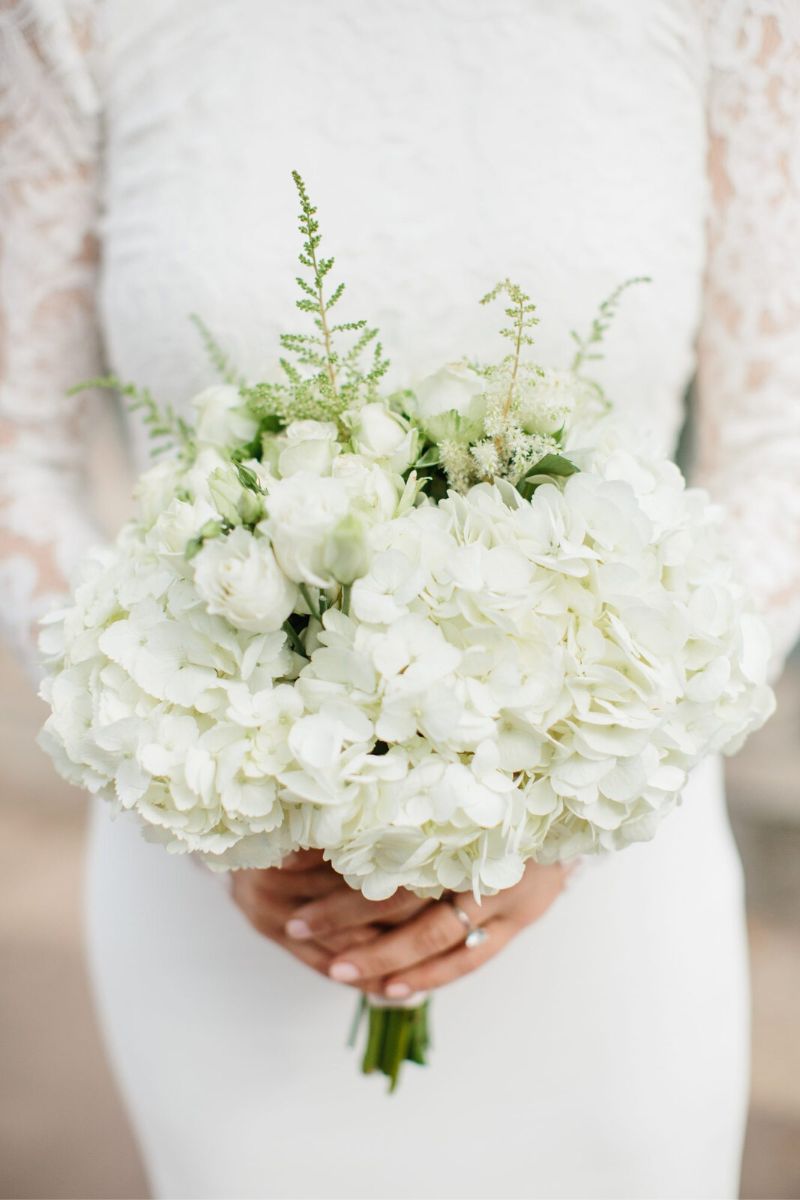 You would never believe that such small petals could have such an impact on a wedding, but they do! The big flower balls of the hydrangea consist of many tiny flowers, making them wonderfully eye-catching either as a solo bouquet for the bride or as packed bouquets for the venue's decoration.
How Wedding Hydrangeas Can Be Used
These iconic flowers bring out the artist and poet in everyone – the perfect romantic notions for your wedding day.
1. Statement Centerpieces
Hydrangeas bring instant drama and volume to any arrangement. They can grow up to 80cm tall, which makes them very versatile as cut flowers. If you want to draw attention, focus on their height and display them in slim vertical vases of one or more blooms, possibly accompanied by a few floaty types of grasses.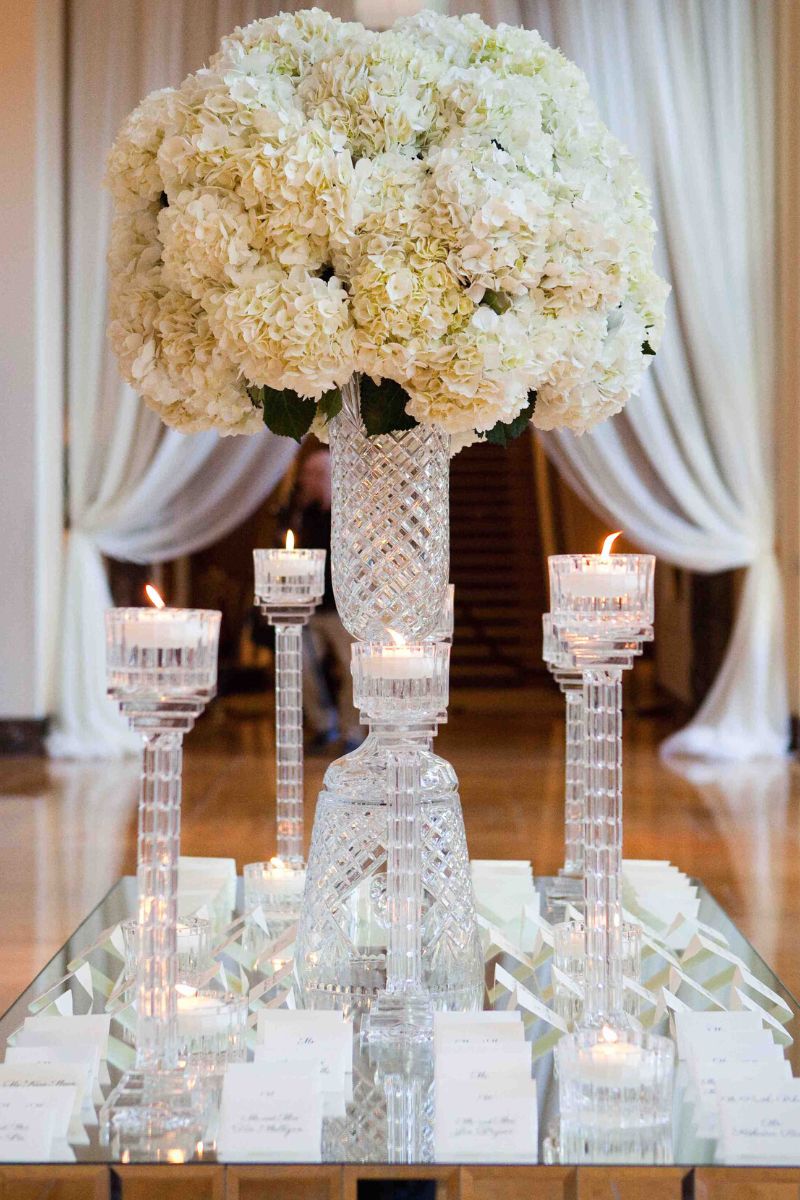 2. Wedding Aisles
A neutral palette of hydrangea blooms can be used to create a beautiful and unique wedding aisle. You can place the hydrangeas of your choice alongside each aisle chair, and fill the aisle floor with hydrangea petals as well.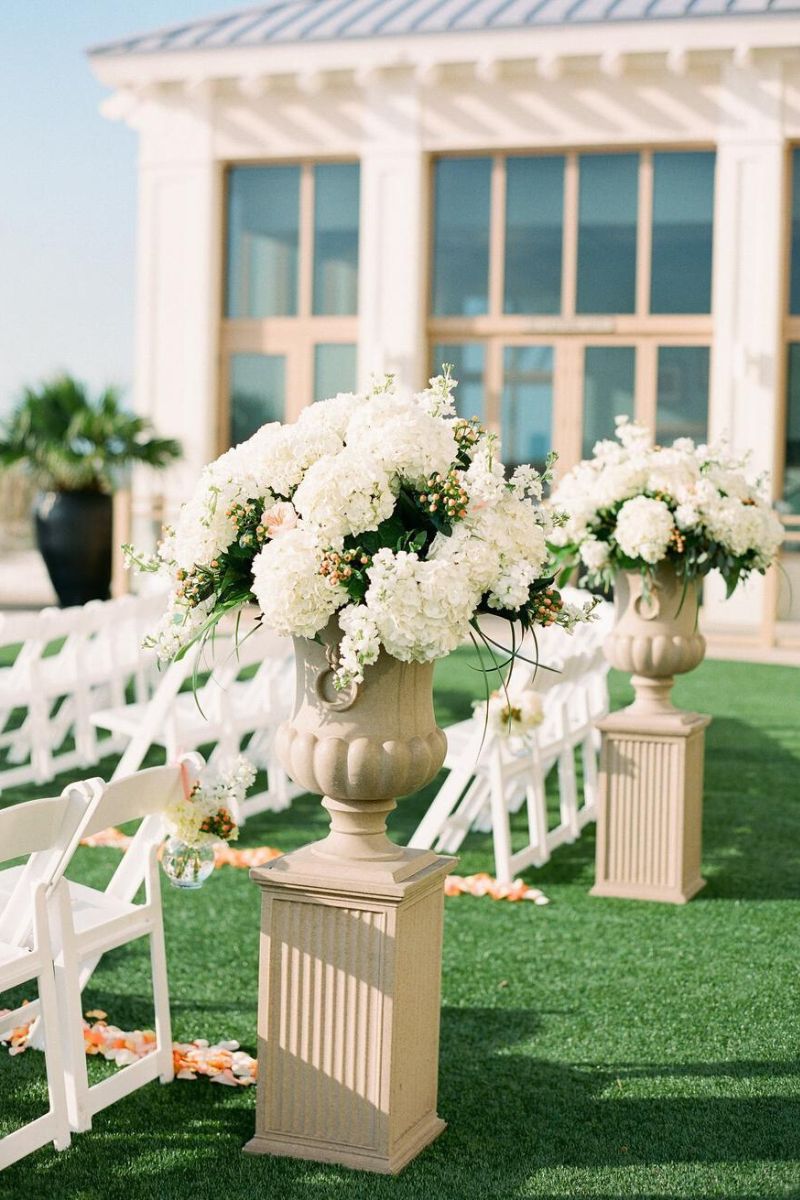 Most importantly, you can place very long, and tall hydrangea stems on the wedding altar to wow every single guest. Now you understand why wedding hydrangeas are the perfect choice for your special day!
Fresh and Classic
The range of cut hydrangeas consists of "fresh and classic" varieties. Fresh refers to fresh colors such as white, green, pink, blue, and purple. However, if the hydrangea has gone through its color change, we call them "classic". Cut-flower hydrangeas are available year-round, with the best quality ones offering gorgeous colors and blooms during the months of May to November.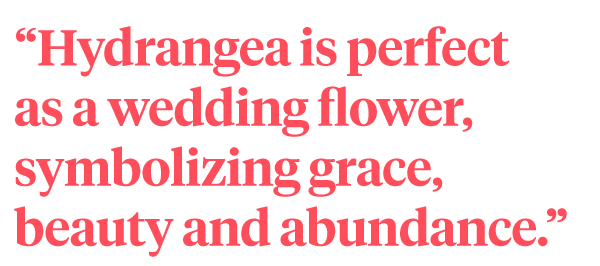 Drying Your Bridal Hydrangea Bouquet Is Also a Great Choice
If the 'Classic' hydrangeas are used in the bridal bouquet, the bouquet can be dried afterward. If the flowers stop absorbing water and the leaves look limp, remove the leaves from the stem and empty the vase of water. Usually, the flowers will then dry out completely and provide months of enjoyment.