Tucked in the picturesque and lush Jura valley, close to the Swiss border, 'Le Printemps Palladien' floral festival is set to take root on May 11 and 12, 2024. Set against the architectural gem of the French villa, Château de Syam, this event is a hybrid of magnificent floral exhibitions, professional conventions, rare plant markets, and floral showcases.
Famous French floral designer Gaétan Jacquet is one of the organizers of this event:
"We should understand better how flowers and plants really contribute to the happiness of people. I stepped into this project totally for the love of flowers and plants. My goal really is to create a great event that makes people feel this love too."

What is Le Printemps Palladien?
Amidst the backdrop of the splendid Italian-style villa from the Napoleonic era, this festival brings a constellation of plant expertise. Grand floral displays will embrace the walls and architectural features of the villa. At its base, a market brimming with rare plants and artisanal crafts sprawls out. The lush green terrace in front of the villa's grand entrance will host a combined equestrian and floral spectacle.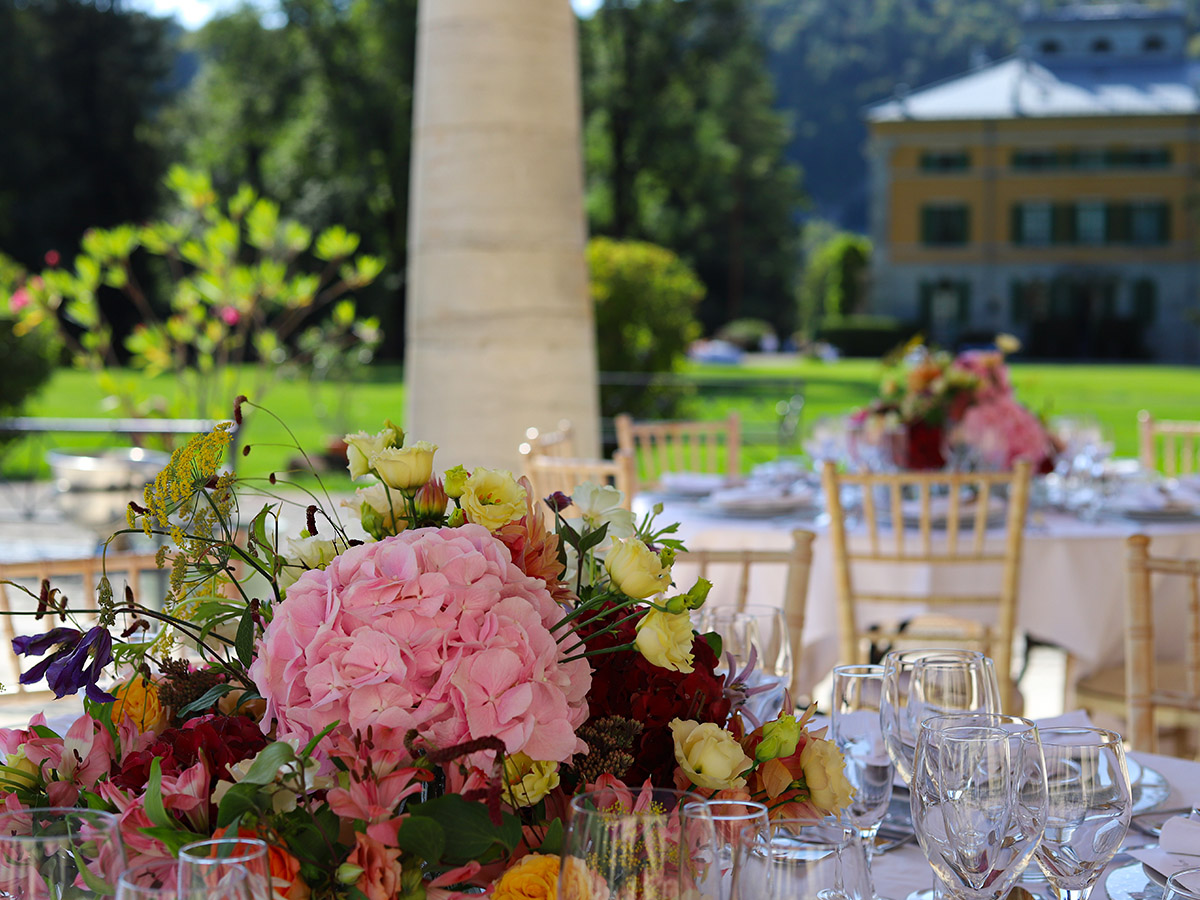 Meanwhile, the villa's shaded English park will see a national floral art competition, florist meet-ups, demonstrations, and a professional salon emphasizing networking and collaboration. Visitors, both amateur and professional, can wander through the 13-hectare park, soaking in the serenity of this historical valley, and perhaps sharing a meal or drink at numerous tables scattered throughout the estate. For the food enthusiasts, several refreshment and dining options will spotlight regional gastronomic talents.
Key Attractions
Beyond its captivating beauty, the Palladian Villa ('La Villa Palladienne') and its park are historical cornerstones. Through its dedicated owners over the years, the villa maintains its authentic charm.
Visit the Rare Plant and Craft Market. This market will come alive on the grassy expanse between the villa and its grand entrance. Filled with specialists and craftsmen, their infectious passions will breathe life into the winding paths of the English park. Here, visitors can find true experts offering advice, and crafts ranging from basket weaving to pottery, and much more.
Thanks to numerous dedicated volunteers, grand floral displays come to life over ten days at the Floral Exhibition. It's a platform for international producers to showcase new floral breeds or reintroduce classic gems. Throughout the two days, florists will present astonishing floral creations, with exhibits also including eco-friendly designs by students of CFA Hilaire de Chardonneret.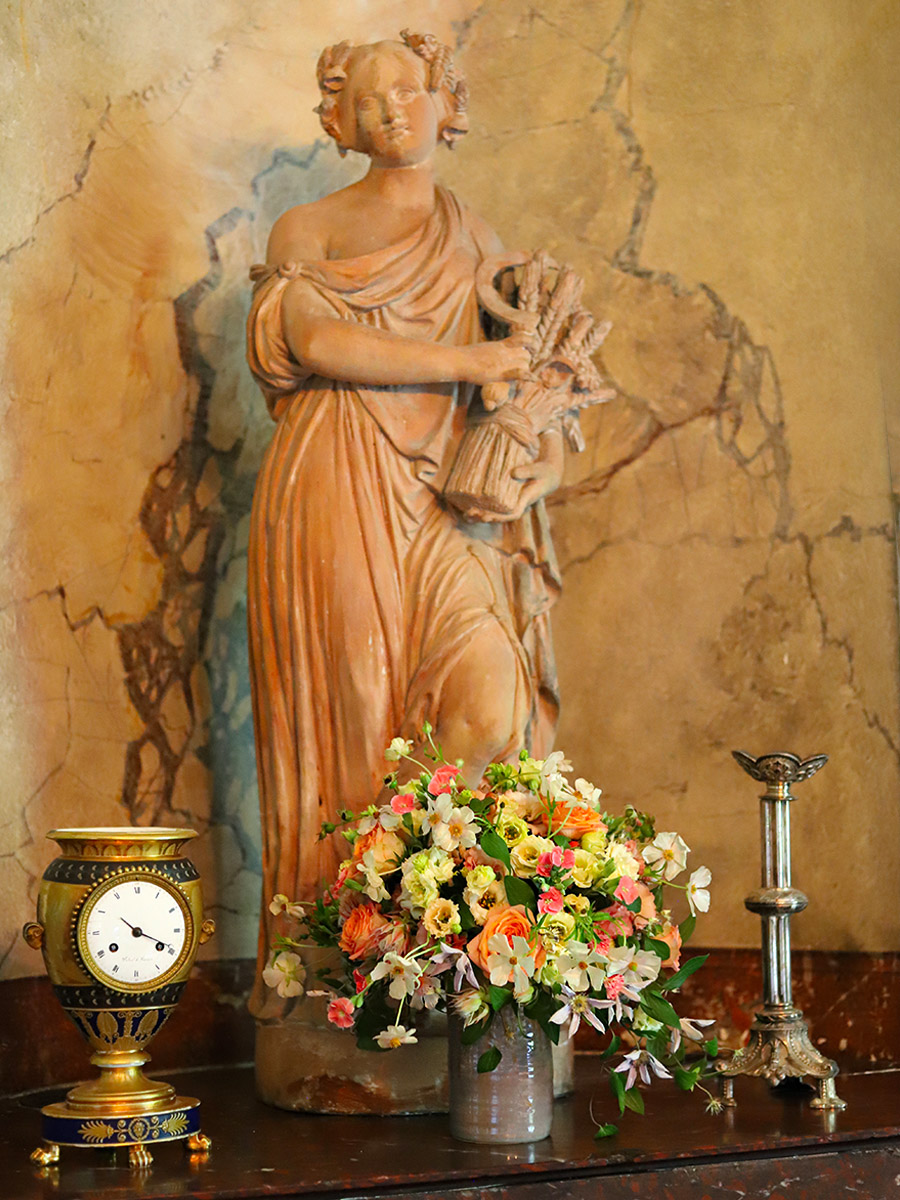 The Professional Florist Zone is a designated space for florists to engage with professionals who introduce new services and innovative solutions, guiding florists toward a more sustainable future.
Join in or watch a Competition, a showcase of passion and heart. Florists will display their skills in creative challenges, aiming to impress an expert jury.
Last, but not least, there is an Equestrian and Floral Show. Combining the elegance of horses, mesmerizing music, and the beauty of flowers, this spectacle aims to captivate and inspire.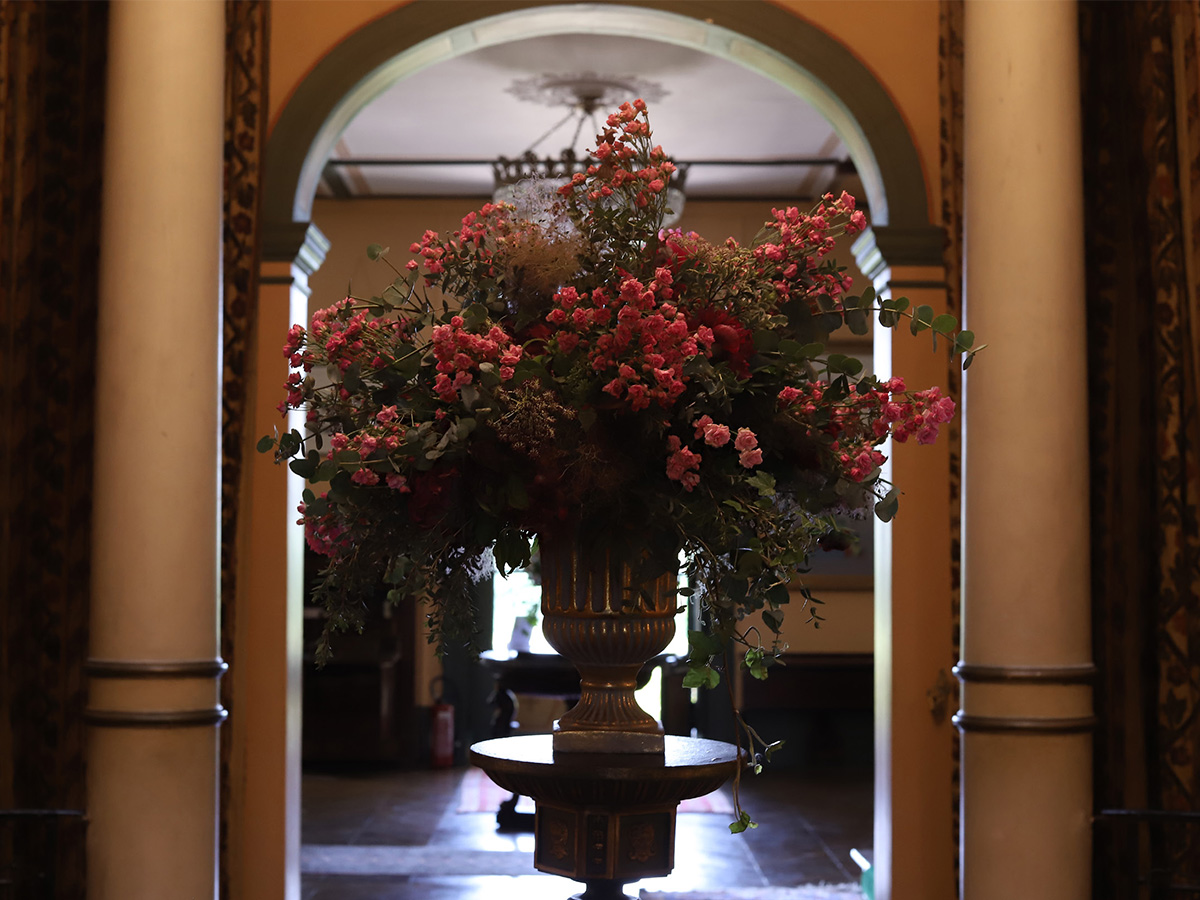 Philosophy
The festival embraces eco-responsibility, from preserving natural spaces without chemicals to using eco-friendly transportation. Key sentiments among organizers are kindness, generosity, and support.
This event's goals underline that philosophy:
Spotlight on floral expertise
Highlighting the craft of floristry
Demonstrating the bright future of the plant industry
Sponsors and magazines can highlight their products and services, connect with consumers, and establish their brand's alignment with social and environmental goals. Exhibitors and partners stand to gain from widespread publicity, a prestigious location, a steady stream of visitors from various event facets, and strategic market placement within the festival.
The aim is to elevate the architectural and historical masterpiece of the Palladian Villa, promote the Jura region beyond France, and showcase the diverse craftwork of the Franche-Comté province.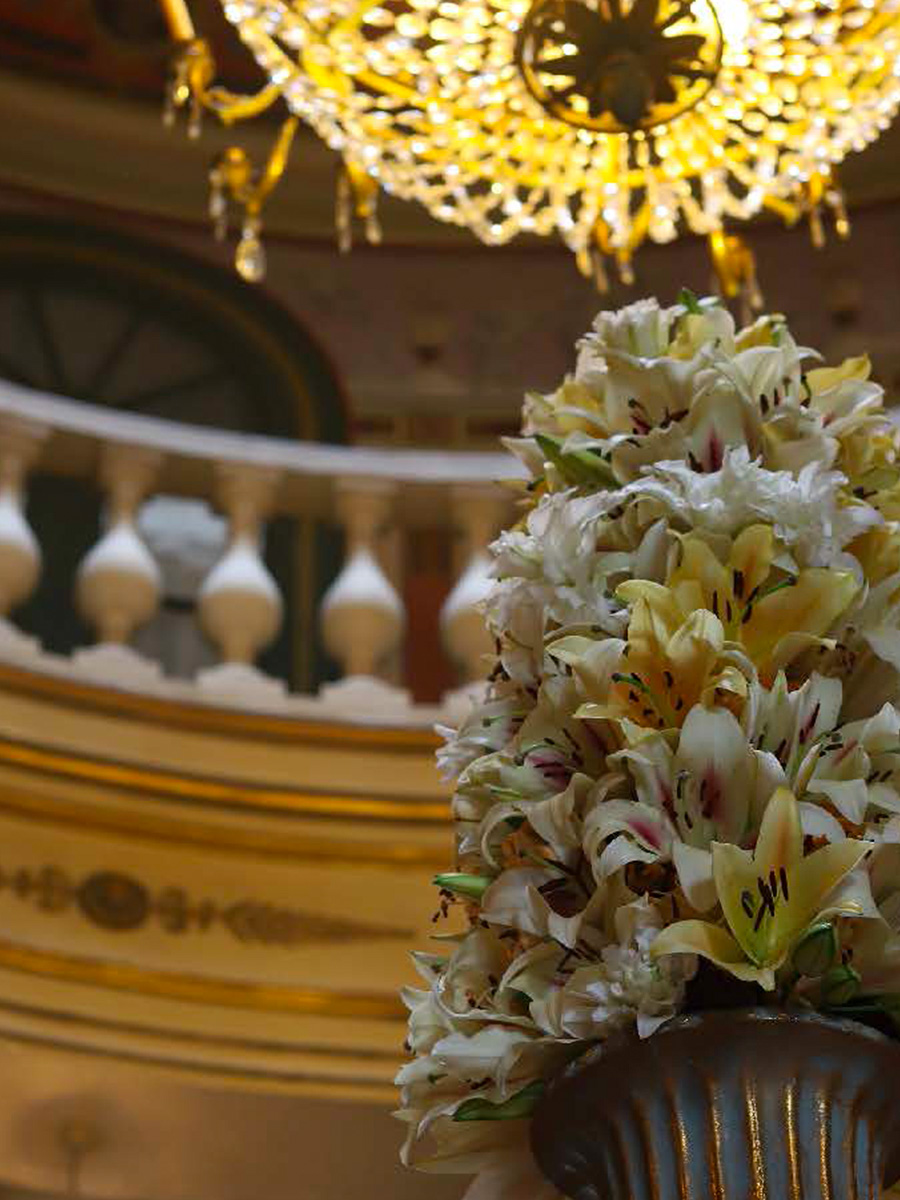 The organizer and great driving force of Le Printemps Palladien is the renowned French floral designer Gaétan Jacquet. He says:
"Le Printemps Palladien is not just an event; it's a testament to the timeless beauty of flora and the passionate individuals who keep this art form alive. We aim to establish a lasting event that will attract large audiences of floral professionals and everyone who enjoys the splendor of flowers, plants, and greenery.

It's an ambitious event, so we are happy to be backed by financial and material support from two associations, the Collège Floral de France and the Association of the Palladian Villa. Passionate volunteers manage the organizational aspects, ensuring seamless integration of external contributors. Any profits will fuel future editions and other innovative projects."
Be a Part of Le Printemps Palladien
Le Printemps Palladien is an excellent and unique opportunity to showcase horticultural products from breeders and growers. Florists always crave novelties and want to be surprised by innovative and inspiring flowers and plants. So, if you are a breeder or grower who wants to connect to a broad audience of floral designers, this is your podium. The participants and visitors to the event will not only be able to see your products on a wonderful display but also design with them, getting to know its benefits first-hand.
Get in touch with Gaétan Jacquet or any member of the organizing team:
Website: https://printemps-palladien.com/
Instagram: https://www.instagram.com/le_printemps_palladien_syam/
Facebook: https://www.facebook.com/fetedesplantes.jura

Instagram Gaétan: https://www.instagram.com/gaetan_jacquet/
Facebook Gaétan: https://www.facebook.com/gaetan.jacquet.353
Pinterest Gaétan: https://www.pinterest.fr/gaetanjacquet/
YouTube Gaétan: https://www.youtube.com/channel/UCK2XmjHPflDi9IC9PSVyXbA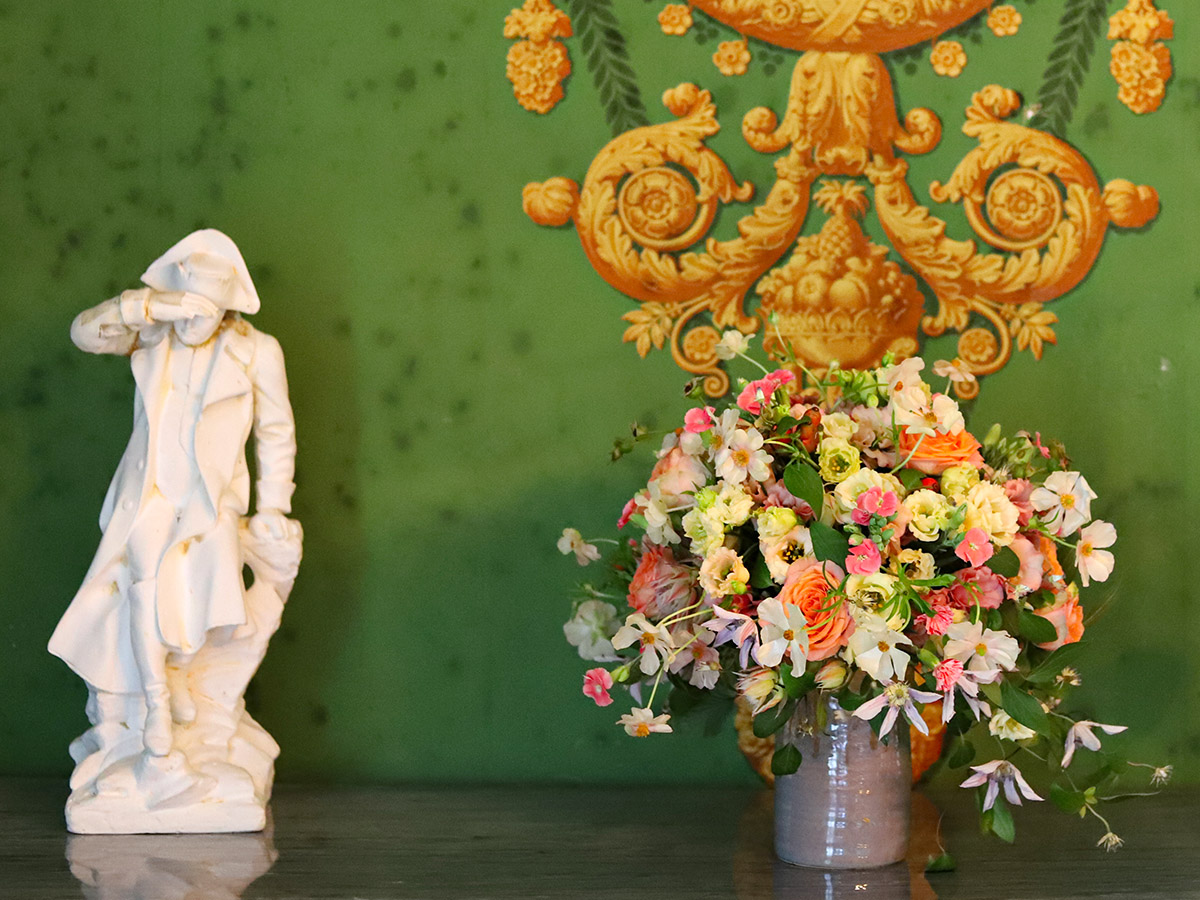 About the Villa
Stepping into the grounds, one is immediately transported to an architectural masterpiece. An Italian-style villa, inspired by the genius of architect Andrea Palladio, stands prominently. Nestled within a vast wooded park, this gem is juxtaposed against magnificent stables.
This grandeur was realized primarily because of the vision and ambition of one man: Jean-Emmanuel Jobez. A prime exemplification of societal progression during the First Empire, his rise from a simple Jura industrialist to an affluent dignitary was catalyzed significantly by the various Napoleonic campaigns. The Jobez family, with their ingenious strategies and adaptability, truly encapsulated the spirit of Jura. Notable personalities, including Chopin playing the rotunda's piano and George Sand engaging in intense discourse with the villa's owner, have graced this residence.
Fast-forward to 2001. The villa, though distanced from its Venetian counterpart, boasted impeccable preservation, thanks to unparalleled engineering feats. Beneath layers of dust and fatigue, impressive wallpapers and parquet floors survived, preserved by an innovative Roman heating system. As its doors swung open, beams of sunlight revealed a unique bond formed between Brigitte Canard, Claude Darbon, and the villa. With unwavering dedication, the trio revived the villa's charm, from its porcelain to the vast library. It was poised to once again host grand festivities.
By 2024, the villa radiated rejuvenated splendor. An Italian aura enveloped the Jura region once more. The villa, a jewel set against the backdrop of a verdant park with age-old trees, seemed to be embroidered with nature's intricate laces. The park underwent a magical transformation, bursting with myriad flowers and plants, symbolizing the dawn of a new era in its legacy.
Thus, Le Printemps Palladien was born.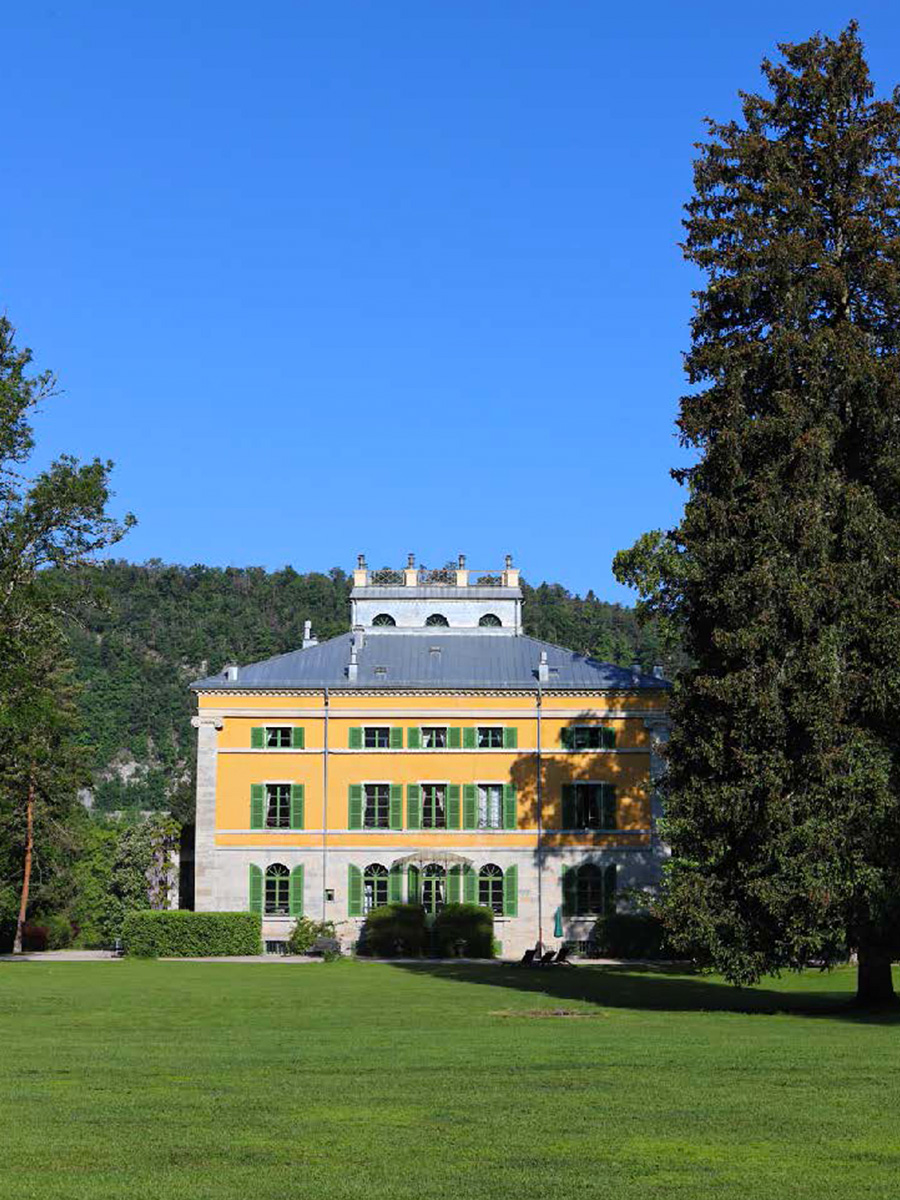 Emerging from collective aspirations, this unparalleled event blossomed. Its core principles were clear:
Showcase the world's floral artistry and horticultural treasures, celebrate the unmatched craftsmanship in botany, introduce attendees to the architectural gem that is the villa, highlight artisanal excellence, and bridge the gap between floral production and consumption.
The grounds were adorned with grand floral arrangements, infusing the park, structures, and outbuildings with cohesive beauty. These designs ranged from classical and historical to modern and contemporary, each paying homage to renowned names and eminent floral production houses. Each arrangement accentuated a specific flower. Young French florists competed to display their prowess in elevating the beauty of plants. Both amateur and professional visitors could meander through the park's pathways, seeking their next botanical masterpiece before enjoying delicacies from renowned chefs. Just a stone's throw from Switzerland, this green haven was now a sanctuary for the floral world.