Why is the rose one of the most popular and loved flowers around the world you may be wondering... well you're about to find out one of the reasons. Your eyes, just by seeing Rose Art Café! will understand why roses have such an extraordinary impact on human eyes and hearts. Here's what to know about it.
Introducing Rose Art Café!
What is there not to love about roses? It's impossible to walk by a bouquet of roses and not automatically stare at their infinite and hypnotizing beauty right? In the case of Rose Art Café! by Decofresh, the effect is precisely the same. Both mesmerizing and captivating at once, the tonalities of beige and cappuccino yellow colors intertwining together along with stunning opening petals have positioned this rose as one of the designers' favorites.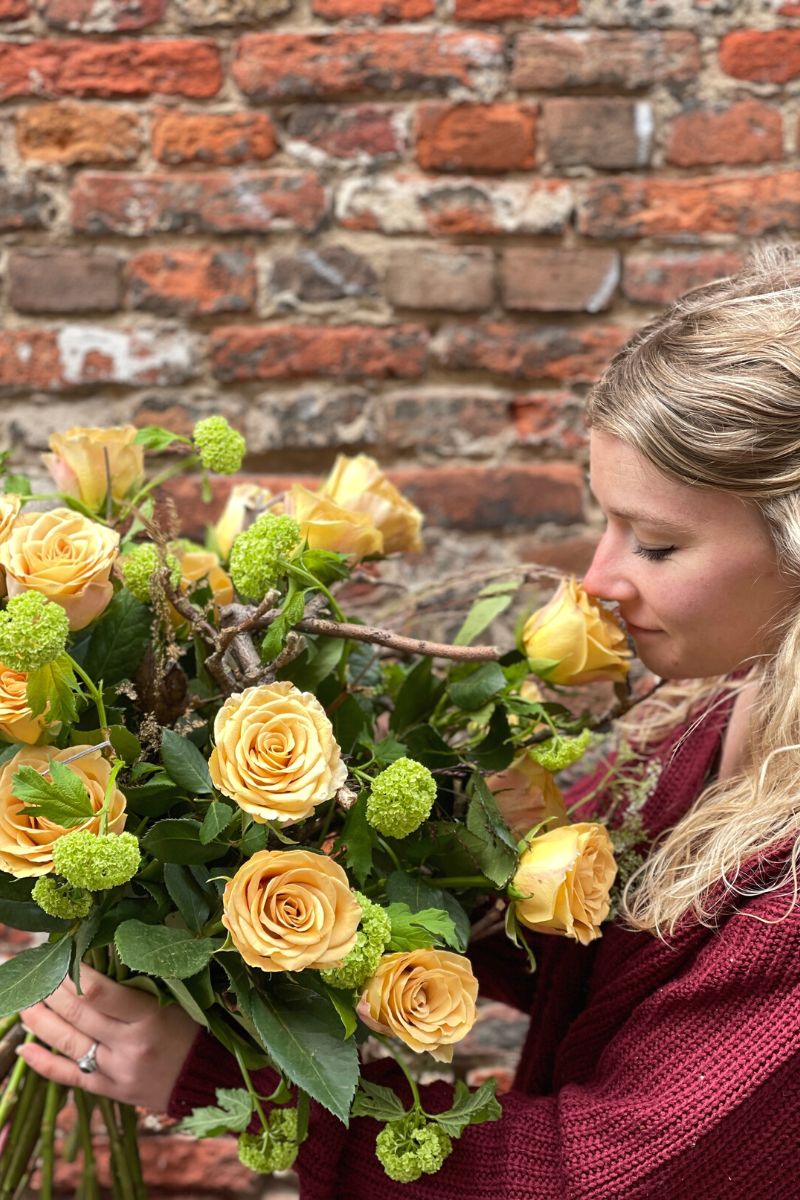 Klaus Wagener, Claudia Böhmert (CeeBee), Petri Rijsdijk from Fiori Bloemen, and Claudia Tararache will tell you why and how they love using Rose Art Café!, their newest rose addition for their creative designs.
Floral Designers' Experience Working With This Exquisite Rose
Awe, fascination, and amusement were some of the reactions of these renowned floral designers when they had the experience of working with Rose Art Café! Surely, what they loved most about this mocca-toned rose color was the opening of its beautiful petals, its vase life, and the extra fact that it's a gorgeous rose that can perfectly fit weddings. Here is what they have to say about Rose Art Café!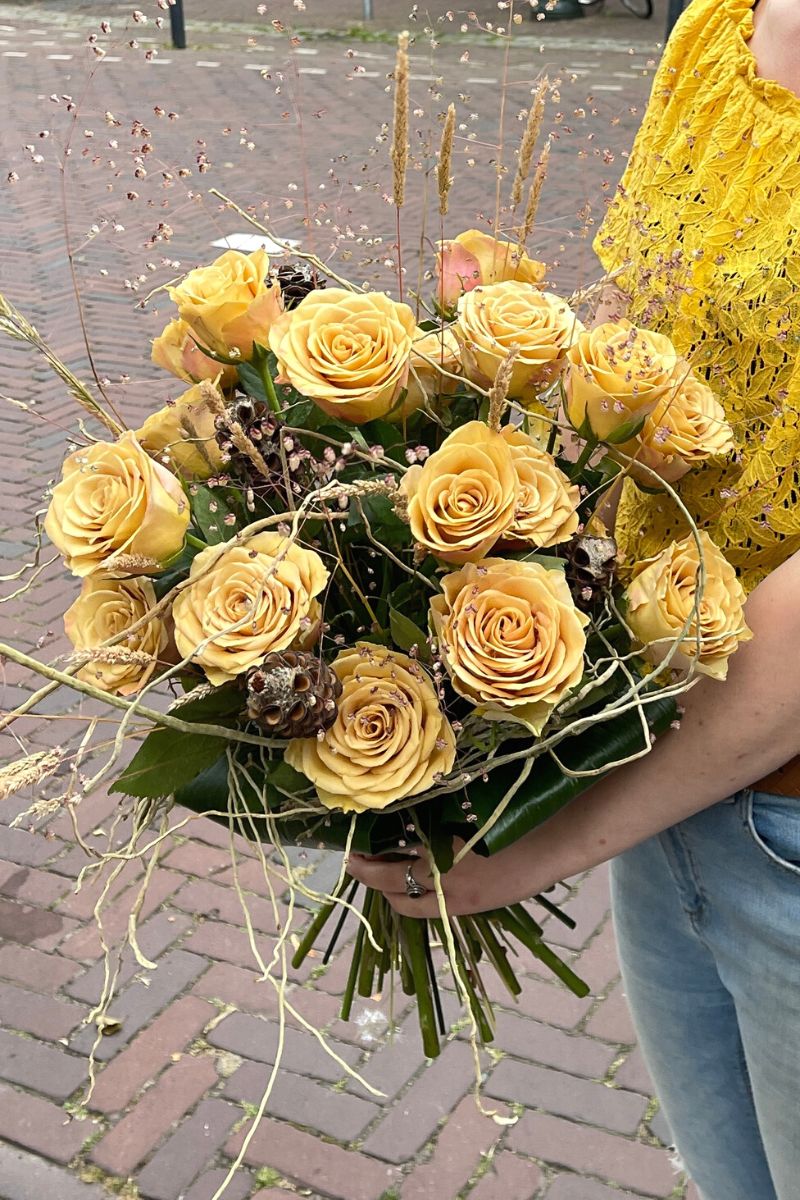 Klaus Wagener Enjoyed Creating With Rose Art Café!
Recently, Klaus Wagener, owner and creative head of publishing house BLOOM's, shared his review and what he loved most about the Art Café! rose:
"I was immediately enthusiastic about the new rose variety 'Art Café!'. I had the opportunity to work with it at the IPM in January. I particularly like the color because I'm a fan of 'tired' hues and not 'pure' colors. That's probably because I like to work very naturally with twigs, tendrils, and other natural materials. Rose Art Café! fits perfectly with what I was looking to work with and most importantly create. In addition, it opens very nicely and shows its true size after a few days and the durability also convinced me that it was a great rose to have around for my creations."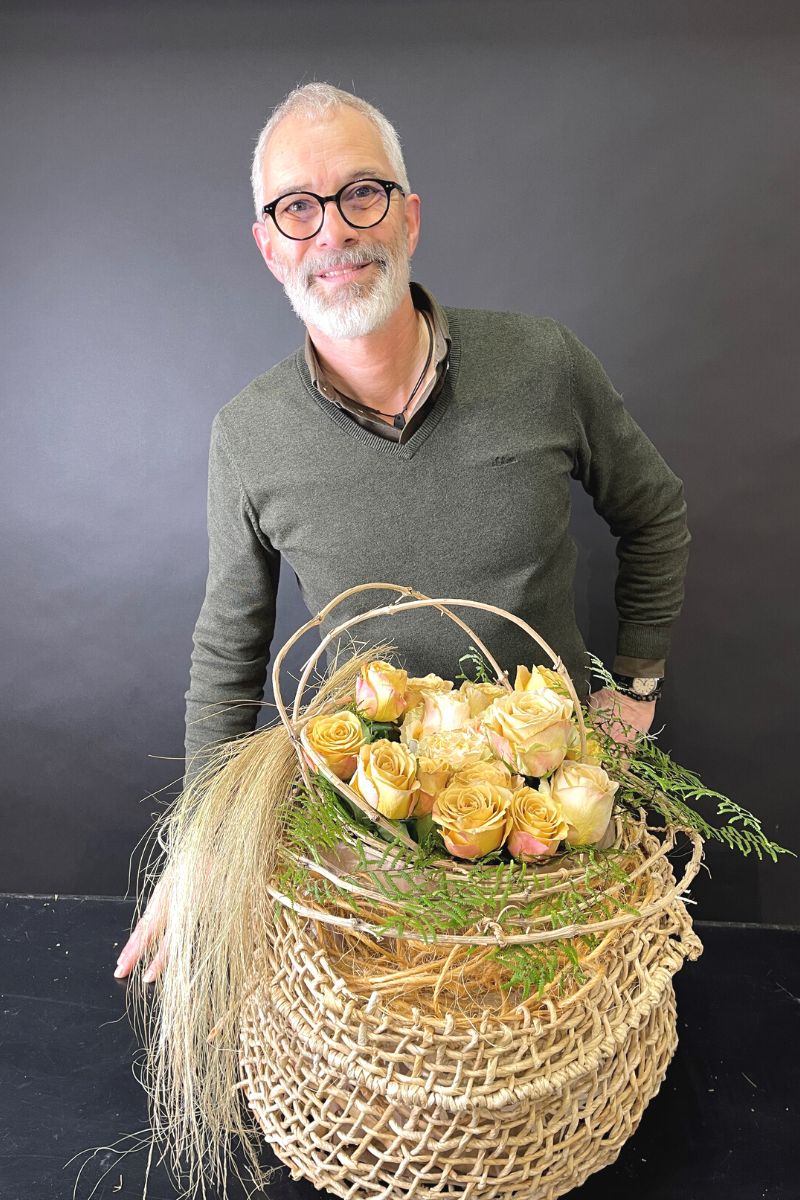 Claudia Böhmert (Flower CeeBee) Loved the Color of Rose Art Café!
German florist Claudia Böhmert otherwise also known as 'CeeBee' also had the chance of working alongside this yellowish-caramel rose and she was ecstatic with the floral design she created.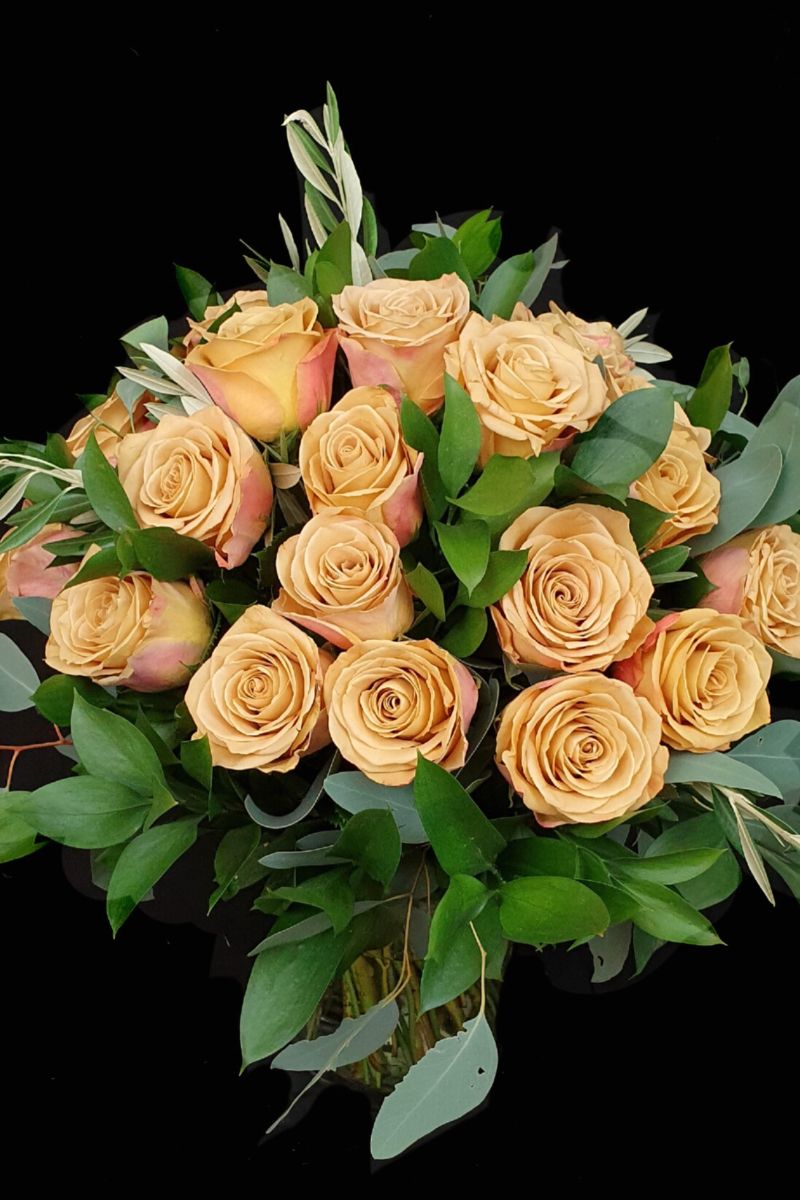 Claudia shares her insights:
"For me, Rose Art Café! is a wonderful colored rose that featured an amazing mustard/mocca tone fused together, not to mention the fact she is also very versatile and has a great-shaped head."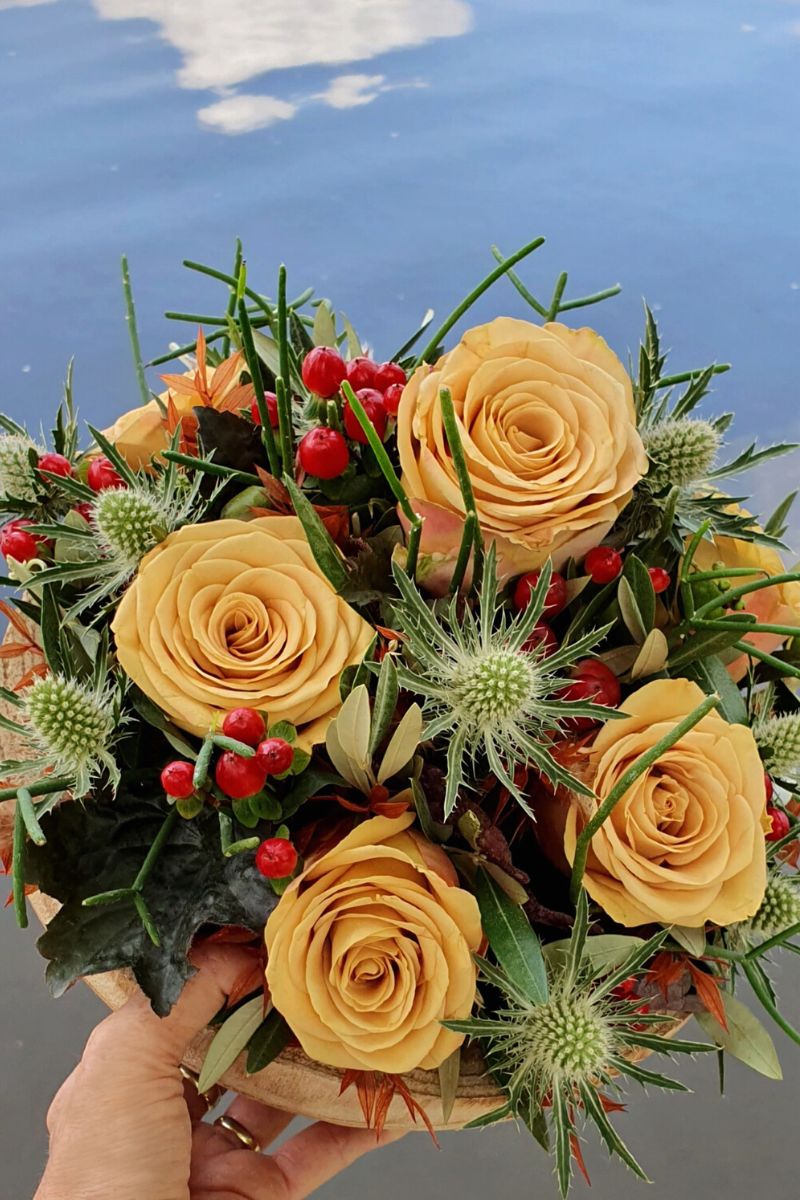 Florist Petri Rijsdijk Shares His Experience as Well
Petri Rijsdijk from Fiori Bloemen had the chance to work with this spectacular rose as well and she shares her pleasurable experience.
"Finally Rose Art Café! is on the market! What a great rose this is thanks to its stunning color. It is so stunningly beautiful to use for bridal work and creations. Not only that, but it is also a beauty to see in the mornings. She opens nicely and stays put for a long time. Rose Art Café! is and remains a must to have in your assortment. All your customers will fall for the color."
Claudia Tararache's Work With Rose Art Café!
Claudia Tararache shares tet another wonderful experience using Rose Art Café!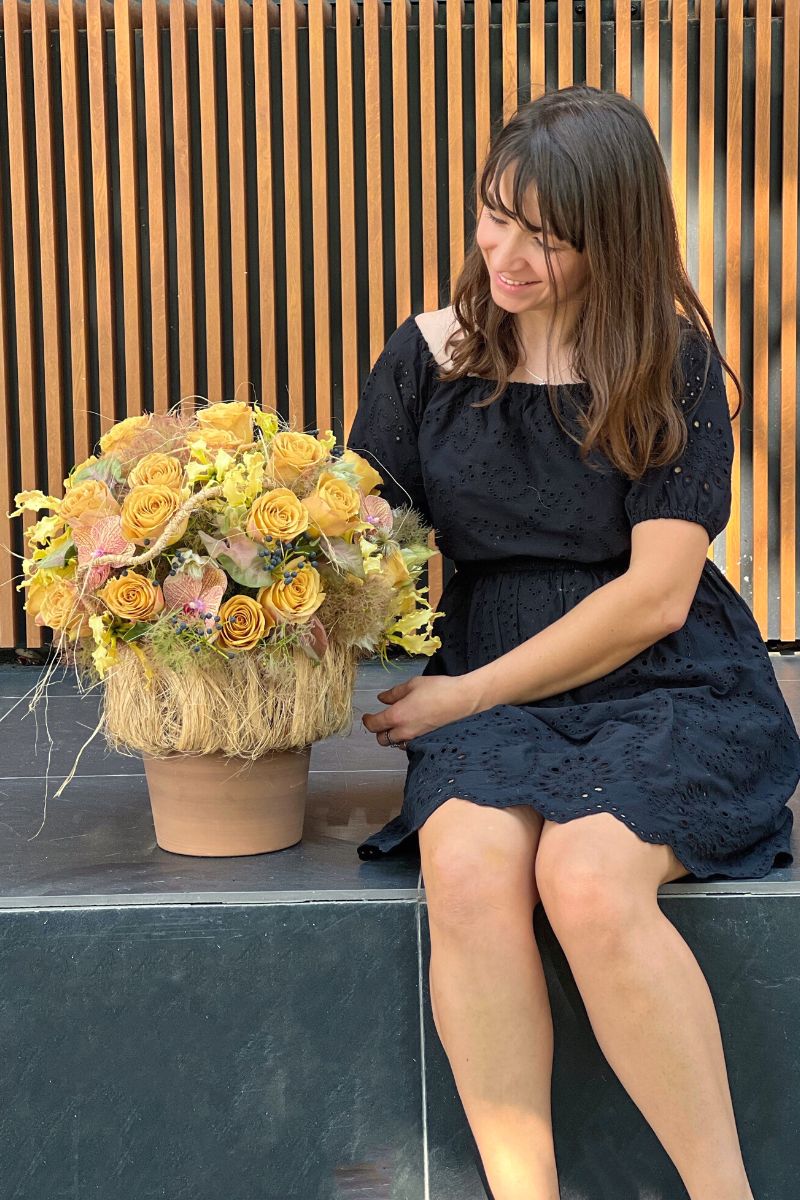 "The design I created was pretty much inspired by the warm color of these delicate roses. The shy ray of light coming through the flower shop window touched the delicate roses, embracing their soft petals. These caramel roses are one of a kind, they first appear delicate and are a pleasure to incorporate into a design."
A rose like this one will always add an instant splash of color to an arrangement and will have a lovely result as mentioned by these renowned florists. Rose Art Café! bred by Schreurs Roses is the perfect combination of great color plus a great-lasting rose. Are you ready to get creative with this beauty? She's waiting to make your bouquets lovelier by the second!

Rose Art Café! is bred by Schreurs, grown in Kenya by Diya, and marketed by Decofresh.