Imagination has no limits, and golden honeycomb art pieces are here to prove it to you. Say hello to one of the most beautiful art collections by Ava Roth, featuring intricately beaded and embroidered motifs accompanied by golden honeycomb real-life shapes and natural designs. Bee's have come to make a statement in these uniquely beaded motifs by Ava Roth.
Beading and Embroidering Is Ava Roth's Number One Step
Much of Ava Roth's sensational artwork is determined by seasons and the natural rhythms of bees' lives. The talented artist and professionally embroidered hinges on collaborating with the fuzzy pollinators, especially during the summer season which is the peak season when bees produce the waxiest substance. This is what allows Ava Roth's talent to come overboard while mixing two of the things she loves the most in the world: beaded embroidery and the natural magic of bees.
The Ontario-based artist stitches elaborate embroideries with beads as her first step, and then utterly turns them over to her bee friends to finish the golden masterpieces. The final result of her intricately beaded and embroidered motifs are then embedded in golden, hexagonal honeycomb.
Summer Time Is the Perfect Time for Golden Honeycomb Designs
Summer heat means more wax, which means more honeycomb and golden treats for artist Ava Roth. Because the bees Roth works with only produce the waxy substance during the heat of the summer, the time available is very limited, hence the reason why she aims to create several art pieces involving honeycomb. In a recent interview, Ava Roth describes recent shifts in her work that deeply embody the shared process.
Ava Roth:
"The collaged portion of this season's pieces, which are made largely of encaustic and stitch work, are designed to match the intricacy of the comb in a fair exchange of labor."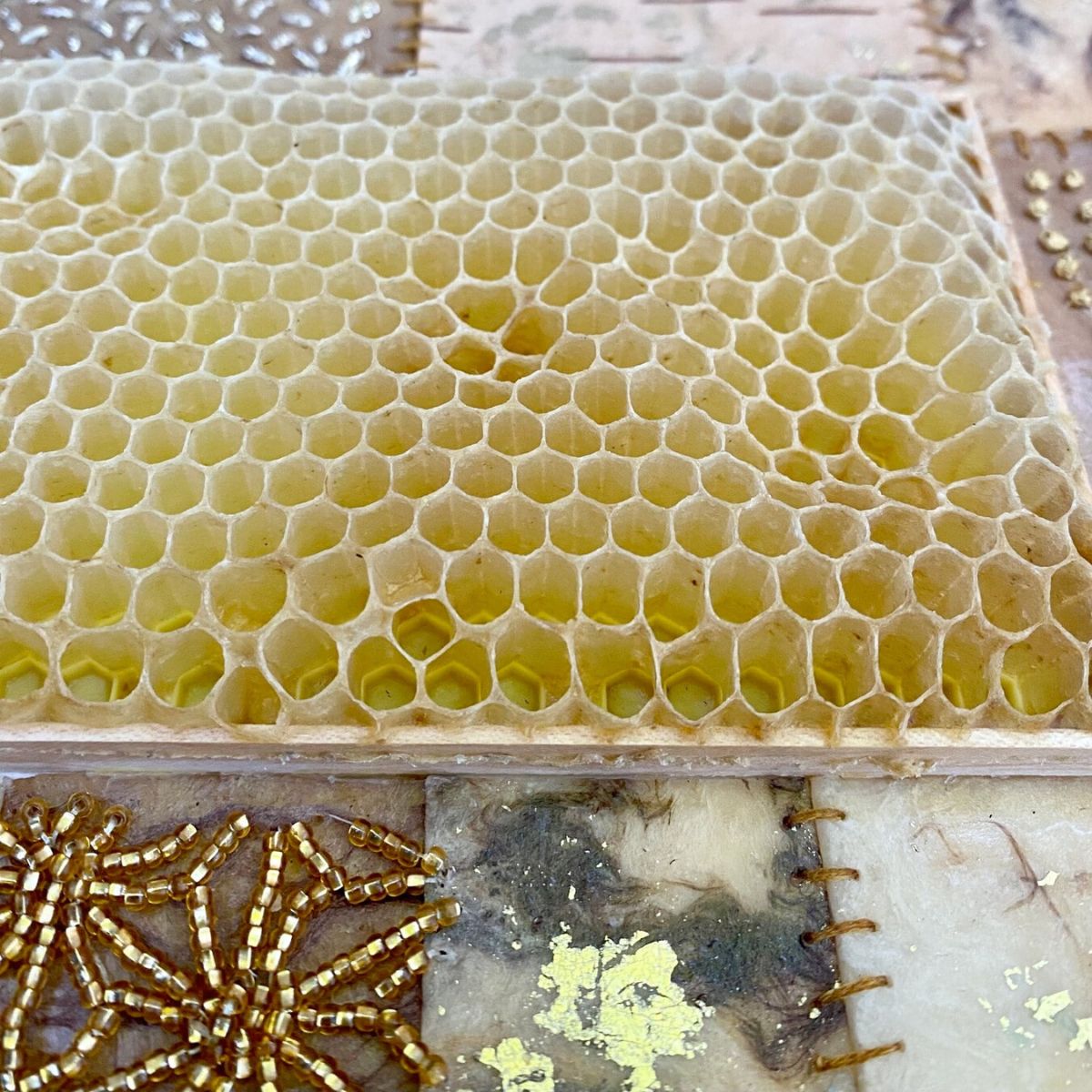 Working With Wax During the Winter
Although summer is the protagonist season for Ava Roth to create her beautifully embroidered and beaded works of art featuring bees, the winter is also a great time to work with the remaining wax. In addition to the pieces shown in the pictures, Ava has also been developing a collection of larger glasswork paintings on photographs that she works on when bees are slumbering.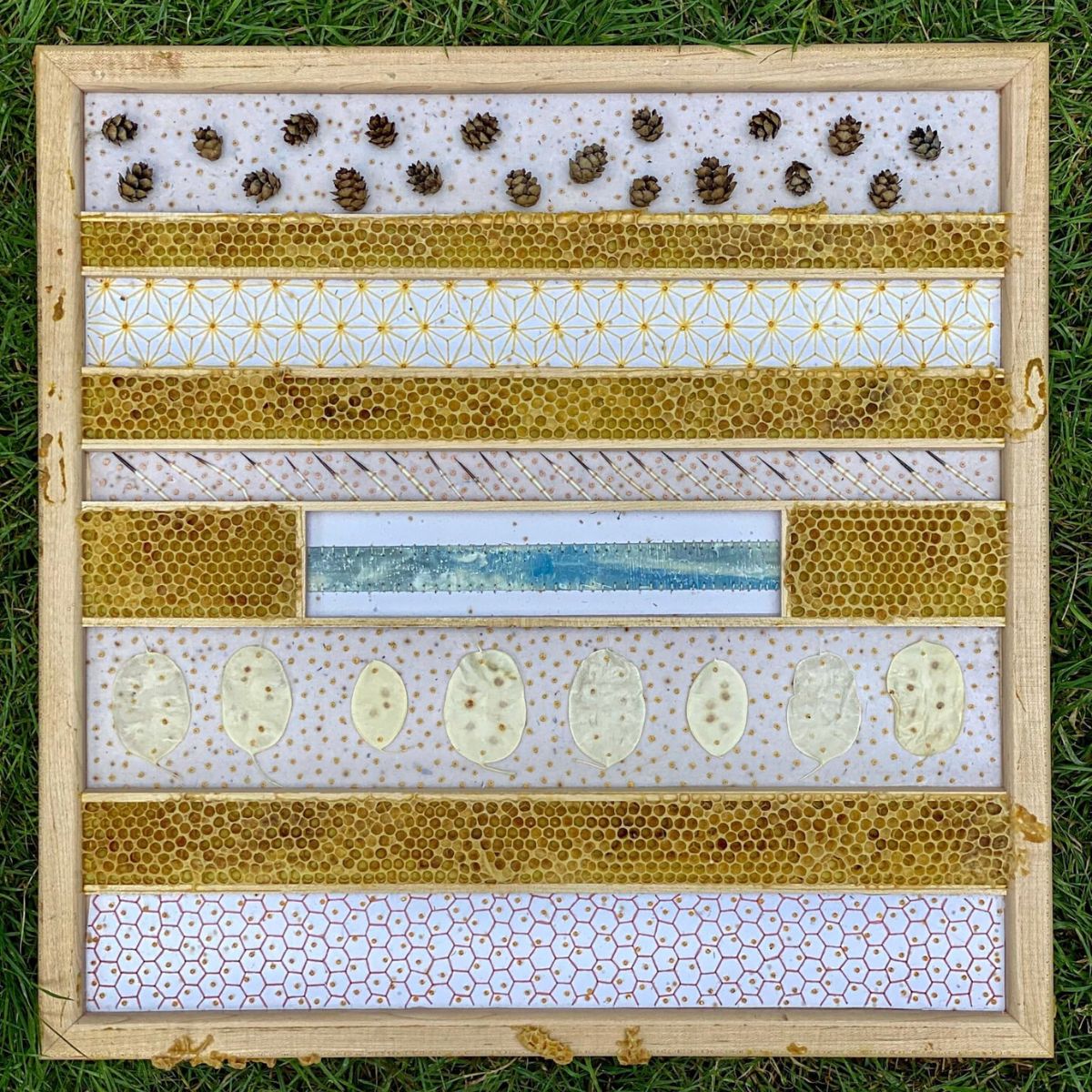 She says that using beeswax in many different ways feels very holistic and is a very natural, yet careful approach to making her relationship with nature and animals better. The best part of her work is having an intimate connection to the bees in the summer, which makes working with wax as a material during the winter months deeply satisfying and worth it.
Curious Facts About Ava Roth
Ava Roth is a Toronto-based encaustic painter, embroidered, and mixed-media artist. She has been a maker her whole life but has spent the past several years working almost exclusively with beeswax. Currently, she finds herself working on an inter-species collaboration with local honey bees. This work begins in her studio with the creation of encaustic collages which are then suspended in embroidery hoops. With this project, her goal is for people to further understand and explore the boundaries of where humans collide with the natural environment.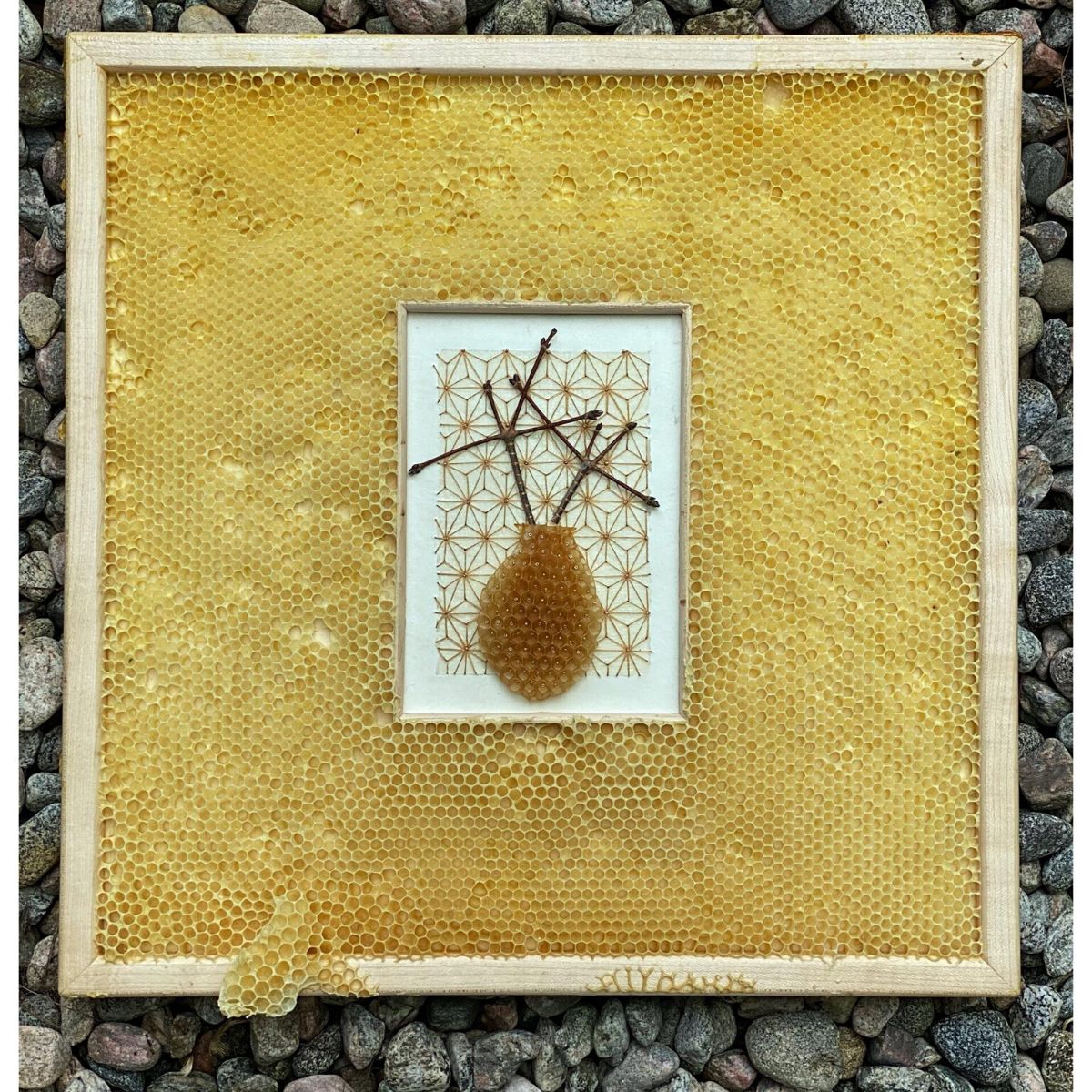 If you feel like submerging into a golden world of honeycomb and embroidered and beaded goodies, make sure to explore the artist's works on her site and Instagram.