They're here, they've landed, and they're ultra gorgeous. Say hello to the newest and most exclusive range of Helix Australia waxflowers. If you want to know what the hype is about, Helix Australia's waxflowers are about to let you experience it.
Helix Australia & The Stunning Cut Flower Your Bouquets Need
Why are these waxflowers causing such an impression and sensation in bouquets? Easy as 1,2,3! Number one, Helix Australia waxflower color availability allows you to create a fulfilling, yet dreamiest bouquet you've had in mind. We've heard that the more colors, the better!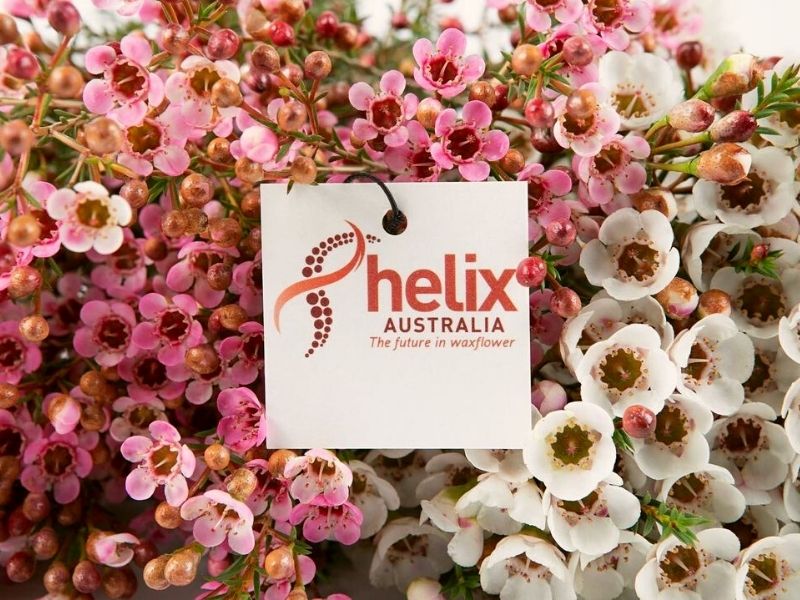 Secondly, the small-sized flowers give an illusion of added volume when placed in a floral bouquet. Helix Australia waxflowers will have your bouquets bursting with popping volume and beautiful flowers.
Last but not least, we could not leave out the fact these beauties add an extra, yet special dose of texture to floral designs. If you want to have this three-way floral combo magic, you need Helix Australia waxflowers.
Helix Australia Is the Synonym of High-Quality Waxflowers
Chamelaucium (waxflower) is a staple filler flower on the global cut flower market. The genus of this shrub belongs to the myrtle family (Myrtaceae) and has flowers reminiscent of those seen in Leptospermum.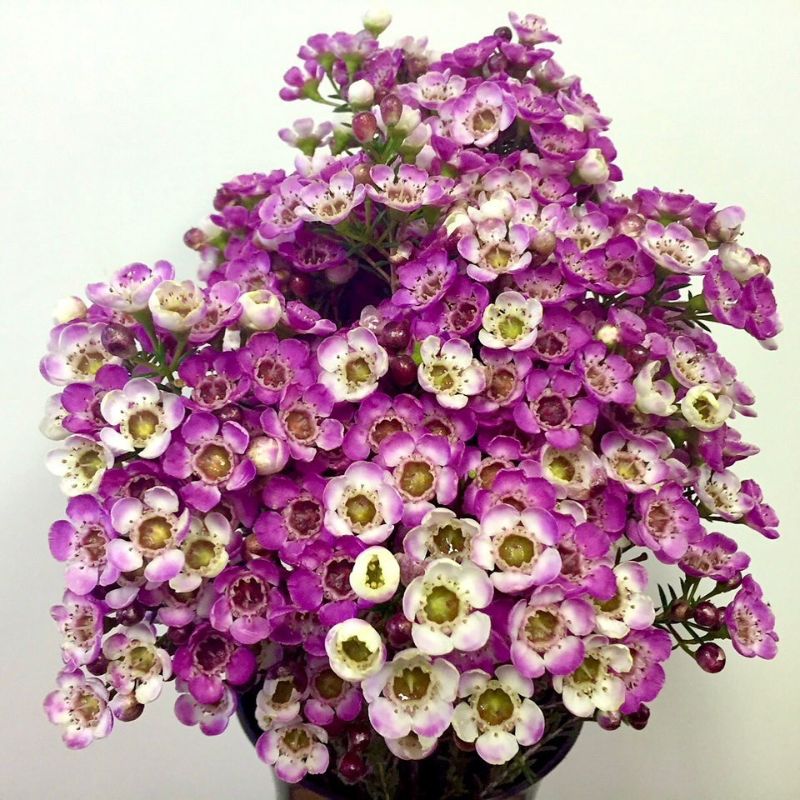 Waxflower is native to Australia and grows in its natural habitat near its western seashore. Waxflower is usually commercially available year-round, thanks to the extended flowering seasons of Australia, South Africa, Israel, and the USA.
Floral Designers Share That These Waxflowers Are a Must
Thanks to the breeding breakthroughs Helix Australia has had in the last year, their waxflowers have gained full-on popularity among floral designers. The combination of their bloom size, plus prominent blooms and large buds has enabled Helix Australia's waxflower to capture the eye and imagination of floral designers.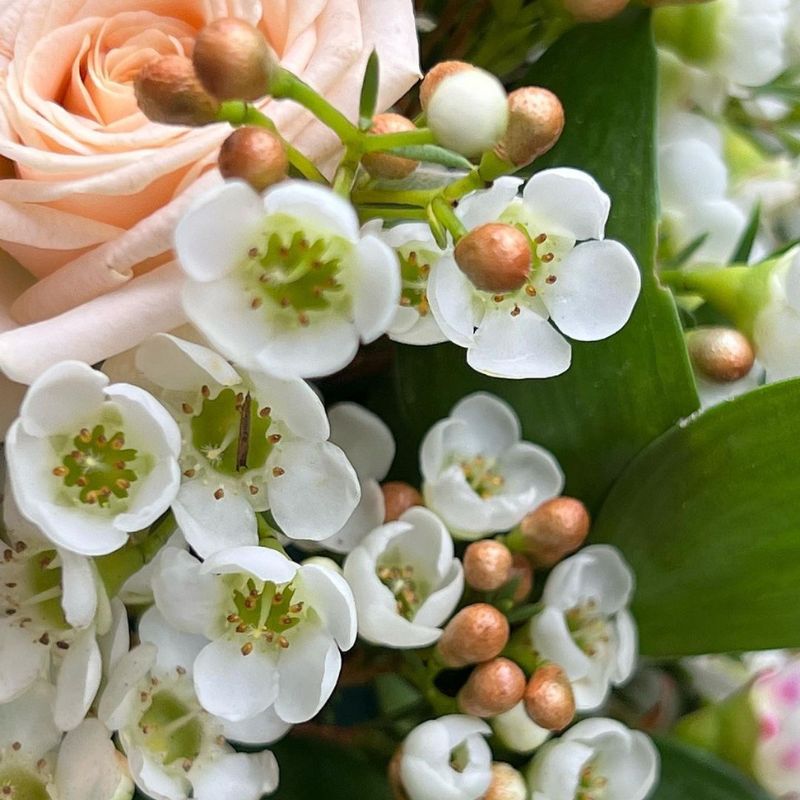 Get Your Waxflowers Thriving Under These Care Conditions
Waxflowers prefer open, well-drained sandy soils and hot, dry summers with minimal humidity. In addition, sufficient variation in day length – shorter days in autumn and early winter – are necessary to induce flower buds to set in waxflower crops.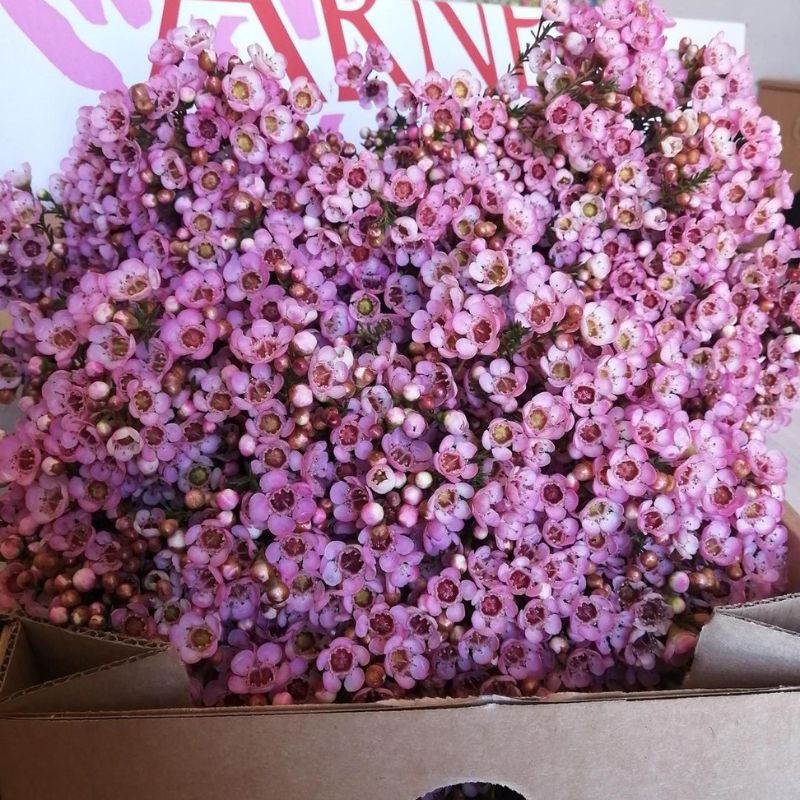 The Ultimate Goal-Create the Most Stunning and Colorful Waxflower Range
Waxflower breeding is an inexact science, but the objective at Helix Australia has always been to create a unique range of waxflower hybrids covering bloom size, diverse colors, and early/late flowering seasons. At the moment, they pride themselves on having more than 30 patented cultivars covering cut flower, pot plant, and edible channels with many more exciting hybrids in the pipeline.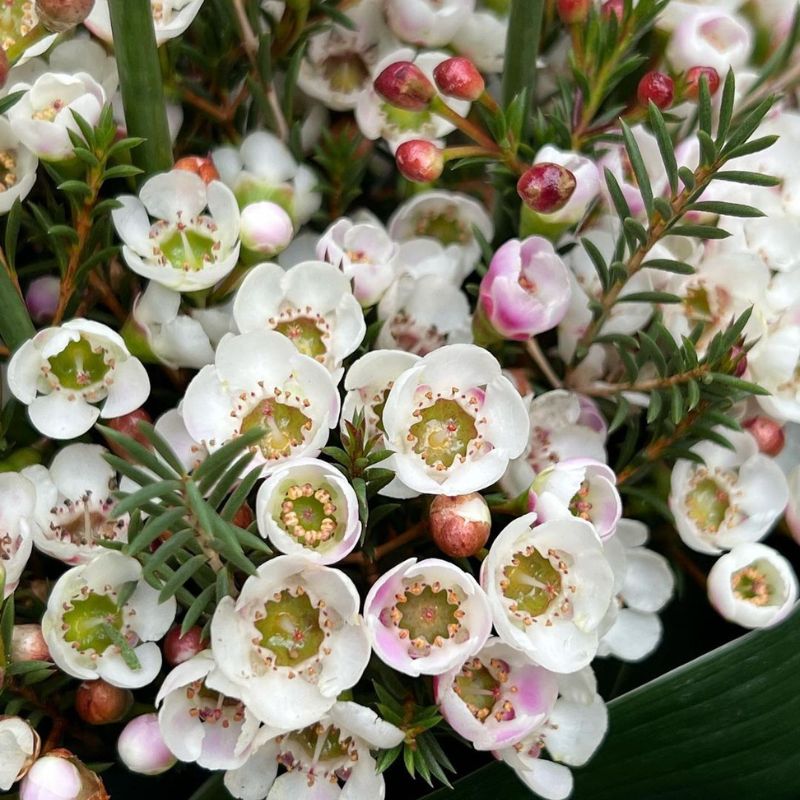 Blooming Partnerships
The consumer demands new and exciting cut flower and pot plant varieties and without a doubt, Helix Australia is delivering big time with their exclusive range of beautiful and alluring waxflowers.
Helix Australia invests in exciting breeding programs with Kings Park & Botanic Garden (KPBG), Perth, Western Australia.
Adrian Parson, Managing Director at Helix Australia, says:
"Our relationship with KPBG is over 12 years old. The benefits have included access to a suite of fantastic waxflower hybrids."
Helixs' Success in the Global Flower Industry
Helix's empowering success in the global flower industry is due to the worldwide network of growers and exporters in (Australia), South Africa, Israel, and California, ideal locations for growing waxflowers. All of these factors, along with an exceptional team at Helix Australia is what make these waxflowers worth having in every single bouquet.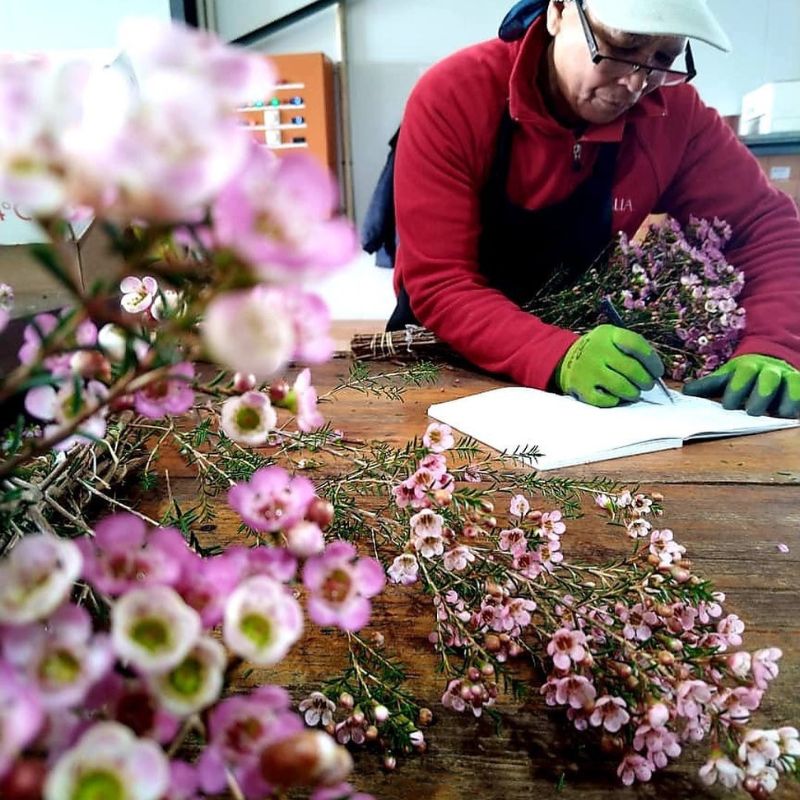 More Than 25 Different Waxflower Varieties to Choose From
As mentioned above, Helix Australia has a very wide range of waxflowers to choose from. As many as 25 different waxflowers are available for you to beautify your bouquets. For more information, check them out here.
All photos by Helix Australia.