La Musa de Las Flores
Gabriela Salazar, La Musa de las Flores Is a Statement in Floral Design, Can You Tell Us Where it All Began?
My own journey as a professional florist started, officially, six years ago, but really, it all began in my childhood. My mom used to show me how each flower, stem, and petal would transform as the days passed. Each day revealed a different sense of movement from the next. We would notice how, even when they belonged to the same variety, each had its own unique beauty. My mom showed me how to see the beauty in flowers at their full bloom, but also as they age, the wilting stage revealing another charming angle. The closer you become to flowers, the better you become at discovering each blooms' likes and needs. What unfolds is a fascinating journey where floristry has nothing to do with being mechanical but is, instead, the opposite. Each flower dictates to you, step by step, the process of creating an arrangement.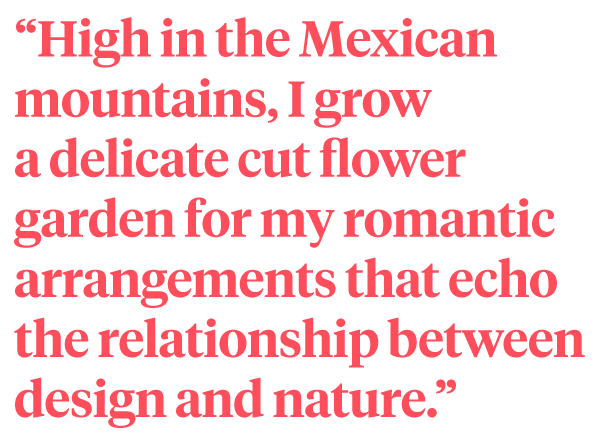 You Talk about Heartfelt Floristry, What Does That Mean to You?
My approach to flowers is actually very simple, and the first thing you need to do is begin to see flowers in a new way. This is actually the first step to start practicing Heartfelt Floristry. You might wonder what this has to do with floral design… Well, it has everything to do with it! When you look at flowers in this way, you start treating them kindly, you nurture them differently, and this starts to impact the way you design. It's as simple as that. This is the fundamental step for transforming your designs into soft, romantic, and effortless.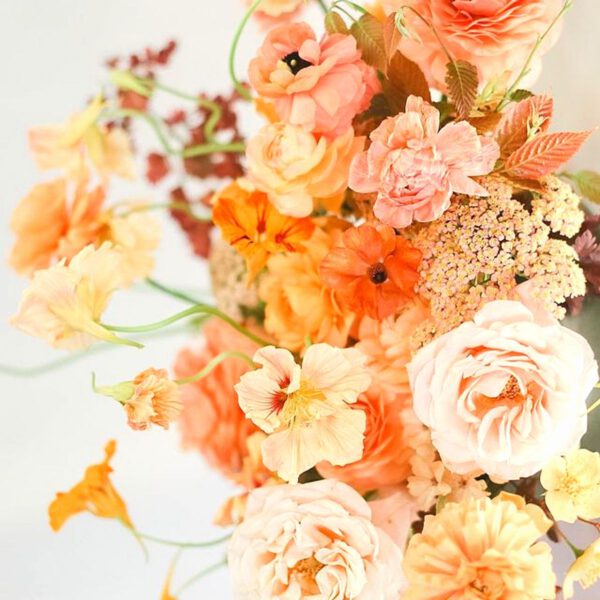 What Do You Try to Accomplish by Growing Your Own Flowers?
Here in Valle de Bravo, Mexico, I have a small cut flower garden on 1/3 of an acre of land. But when I first moved here, in 2014, I didn't know anything about growing. Still, my desire to cultivate my own flower garden helped me overcome my fears, and I found the confidence to grow. I bought seeds and tubers and simply started, learning along the way. It's been a big learning curve, and alongside the mistakes, I have discovered a whole new way of looking at floristry. By growing my own flowers, I get to witness their life cycle; how they change color, size, texture, what they like and don't. I can observe the flowers' relationship with each other, how long they live, and how to take better care.
For Your Design Studio La Musa de las Flores, Are You Treating Your Flowers Different Because of That?
Totally. The more you understand your flowers, the better you will treat them. You give them a clean cut to survive properly, you slide the stems gently in your container, you give them space to breathe, you treat your flowers with respect. They will have a longer vase life because of that. I will start my design by creating a sculptural shape with foliage, I allow the flowers to guide the arrangement, using a filler flower to set the color palette. I then allow each flower to have their own space to breathe inside the arrangement, creating rivers and waves of colors and textures – layers adding movement – before finishing with delicate and soft stem florals to add organic flow softness and a graceful dancing shape. When I'm arranging the centerpieces on the tables, I change every flower that's not shining anymore. My clients know me for my delicate touch and for my perfection.
When Clients Come to La Musa de las Flores for a Green Wall of Ten Meters, how Do You Approach That?
Well, I've put myself in the market as the designer for the smaller things. The centerpieces, the bridal bouquet, the corsages, ceremony flowers, an archway, an entry. I even go that far that I'm dying my own fabrics for ribbons and drapings. But for Floral or Green walls, they take someone else to do the decoration. That way I can focus on what I do best. And that's the detailed design work.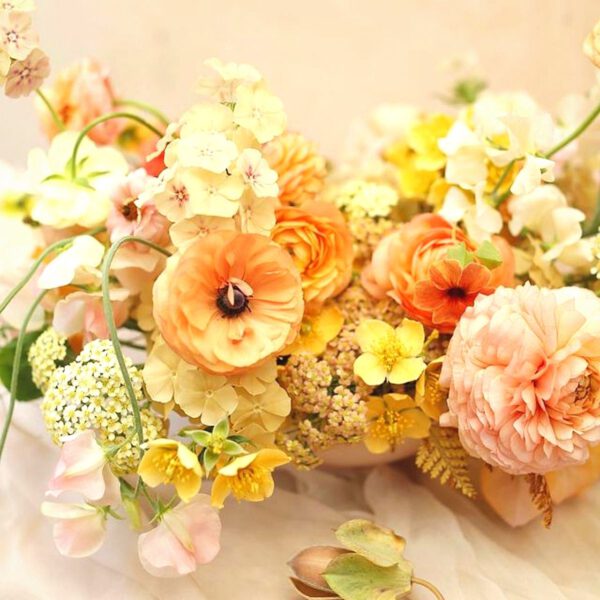 You Organized a Virtual Class in the Past Months, with Tutorials, a Facebook Group, and Zoom Sessions, Were you Satisfied?
I enjoyed my "Flowers from the heart bundle" very much. I gave it this name, because of what I believe in. Designing comes from the heart, you feel what your flowers need, what they want, and I want to shout it out. I love to teach and share all my knowledge about growing and designing with other people. Life is not only about flowers, and gardens, we also are human beings with feelings, failure, anxieties, happiness, energy, ... I love to guide people, in their process of becoming their best selves. And use these feelings to get there. This way of teaching surprised me since I love real connections in life most, but with this group of florists and farmers, I was able to really connect and create a community. I enjoyed every moment of it and hope we will all stay in touch.
Where Do You See Yourself in 10 Years from Now?
I hope I'm not working that hard physically anymore. I would love to guide and organize. I often feel as though flowers are not just beautiful to arrange but working with them also teaches you how to be patient, kind, resilient, graceful — offering immeasurable life lessons.