A rose wants to shine, always. No matter if it's a cut rose, a pot rose for your patio or a planted garden rose. These roses by Select Breeding have one thing in common: they promise to shine for a long time in your outdoor space. Owners Dennis and Michael de Geus are not easy to please. It takes a sense for roses to create the best patio and garden roses.
Patio Roses & Garden Roses
There are some things you should know about patio and garden roses. They are the same and not the same at the same time. Are you still following this? Although the Select Breeding varieties can all be used for potted patio roses and for planted garden roses, the difference is in the way you place them there.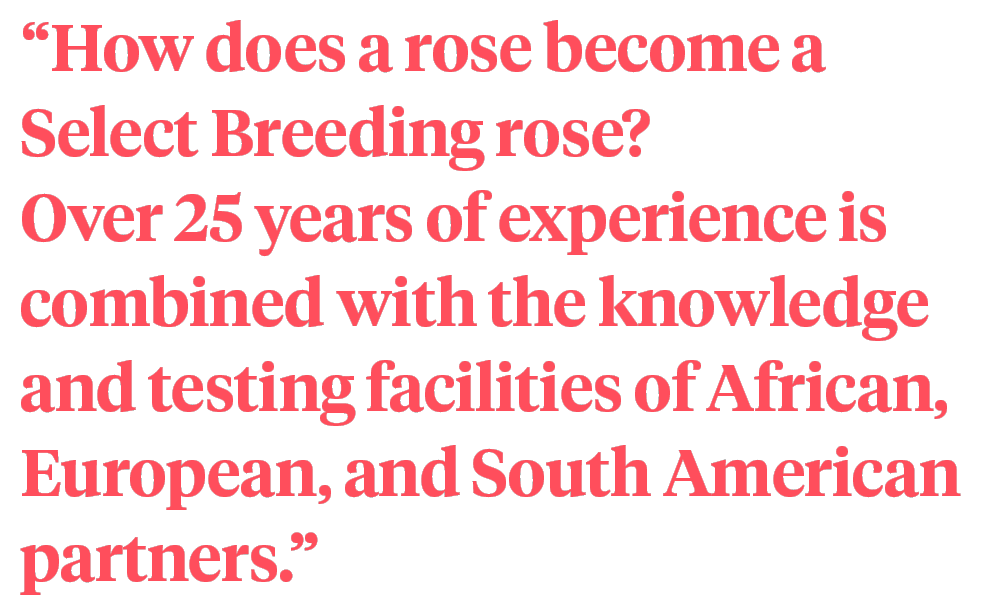 Patio roses need extra attention when it comes to water. The plant does not get its water from open soil, so drying out is something to actively prevent. When you decide to plant the roses in the soil they become garden roses. The best time of the year to do this is autumn. It is of absolute importance to pick a sunny spot getting at least 4 hours a day.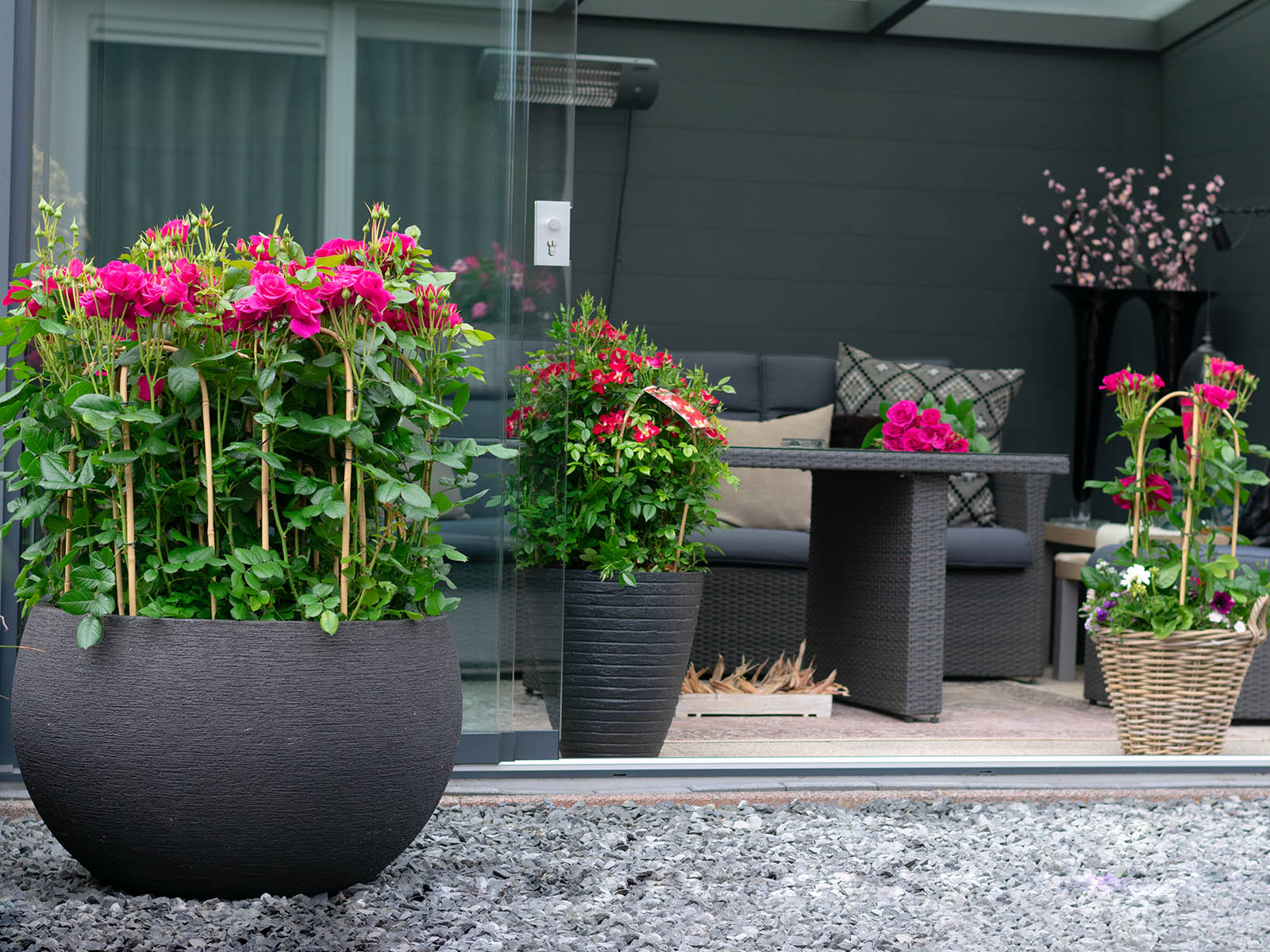 Floribunda's in Every Color and Shape
Select Breeding offers almost twenty Floribunda types of patio & garden roses, and counting! Pick your color, pick your shape and size. From the Grand Select red to white Chrystal Select to creamy Bridal Select and sunny yellow Summer Select. All Roses can grow from 50 up to at least 70 cms tall, some even up to 90 cms! Let's check out three of these top-notch roses.
All garden roses by breeder carry the name 'Select', a sign of confidence given by the De Geus brothers towards their growers, and to florists and consumers worldwide.
1. Rose Classic Select
What a classic beauty this romantic soft pink Rose Classic Select is! A feast for the eyes, turning your garden or patio into a pleasure garden.
2. Rose Glamour Select
Another stunner you will love in your outdoors is Rose Glamour Select. You have to wear shades, because the glamourous sight may enchant you.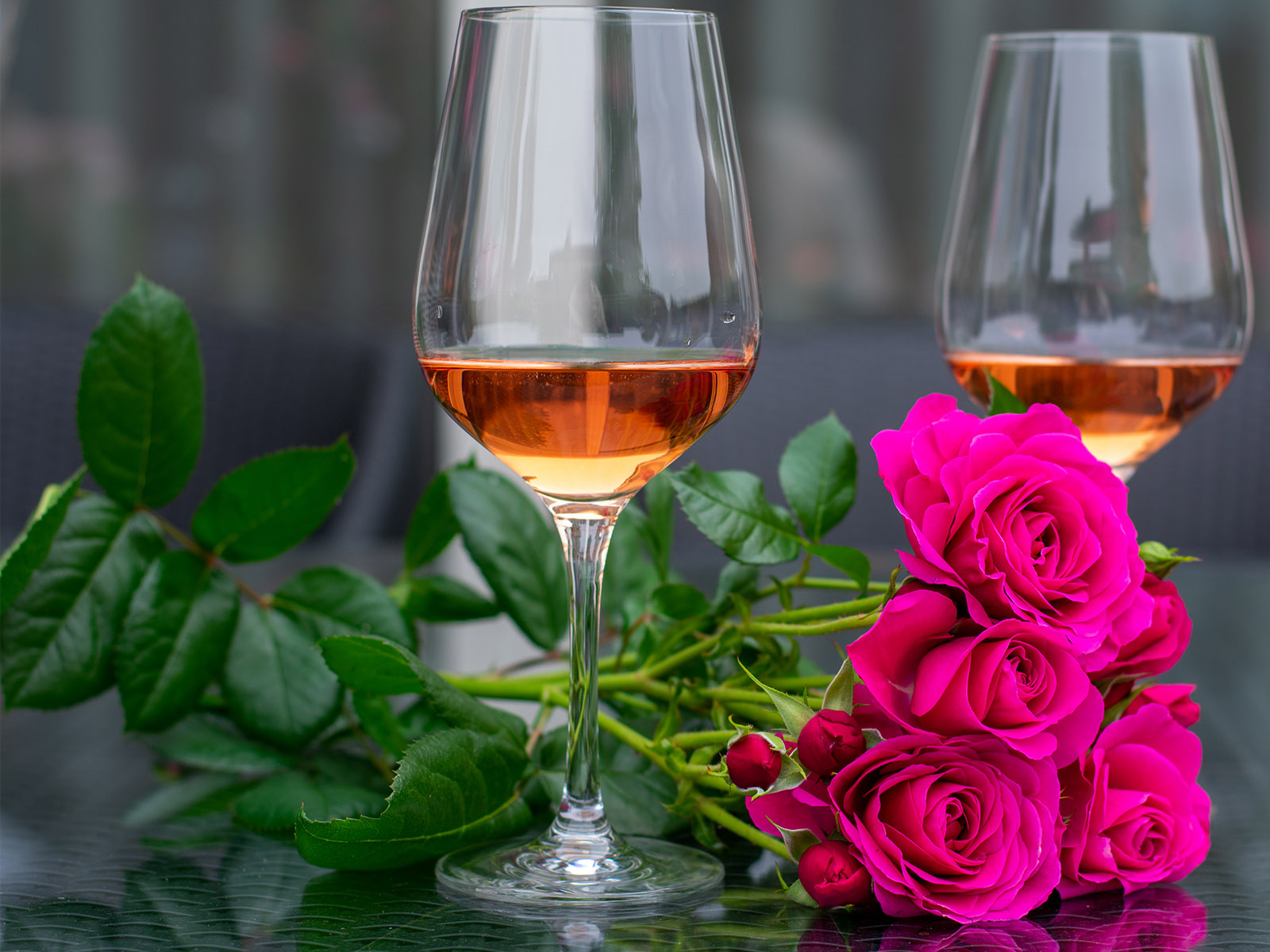 3. Rose Grand Select
Without compromising the other species the Rose Grand Select is a true eye-catcher within the range of garden and patio roses.
So, How to Become the Perfect Patio and Garden Rose?
How does a rose become a Select Breeding rose? Over 25 years of experience is combined with the knowledge and testing facilities of African, European, and South American partners. This method allows this breeder to develop new cultivars that meet the highest possible standards.
Before the Select Breeding garden and patio roses are marketed, they undergo a very extensive selection procedure - both in an unheated greenhouse and outdoors. They are then selected on criteria such as winter hardiness, perpetual flowering, health, and compact growth.

Thanks to a specially developed cultivation method for patio roses, this breeder can supply a flowering plant with a well-developed root ball as early as April or May, making these roses a beautiful addition to both your patio and your garden.
But before all... it's most of all the love for roses.