Polianthes Tuberosa is not your ordinary day-to-day kind of flower. And you can be sure that its name does not ring a bell with most consumers. That makes it a bit more challenging for florists to offer this amazing flower. While, when you get your hands on them it's not difficult to enjoy their full splendor. In this article, you'll learn all you need to know about these flowers. And you learn that the right flower food is very important to take care of them in the best way possible.
Polianthes Tuberosa
Its name Polianthes Tuberosa is as charming as the flower itself. Although the name may slightly suggest otherwise, Tuberosa is not related to the rose. It is actually a tuberous flower. The lovely smell is definitely one of the striking qualities of this special flower. You can find this beautiful flower in three colors: white, pink, and purple while some variants are even striped. Multiple flowers grow on a single stem in bunches and the size of the flower can vary.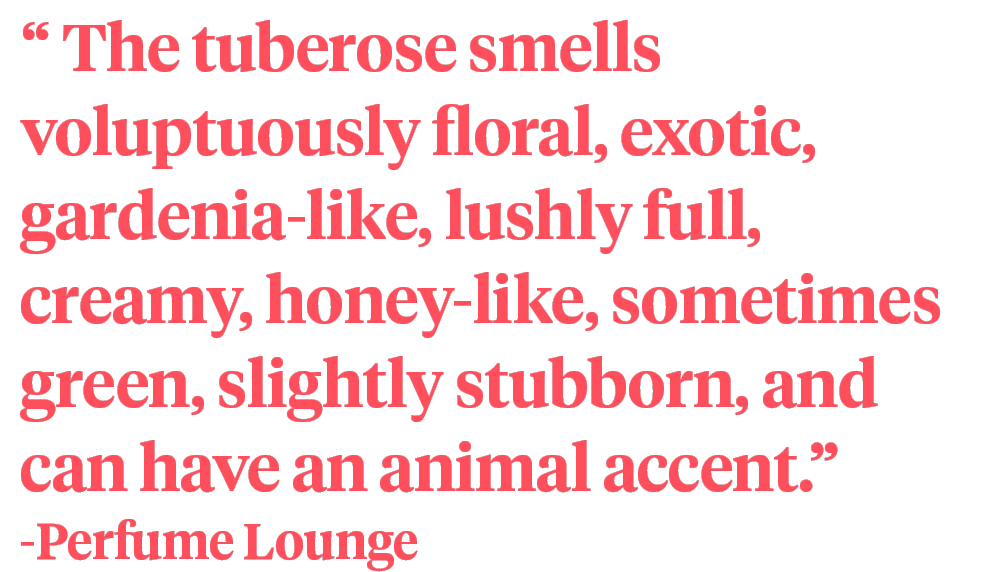 The looks of Polianthes Tuberosa are marked by strappy leaves and spikes of white, soft waxy, funnel-shaped flowers, giving this flower its highly ornamental value. No wonder that one of its nicknames is 'Mistress of the Night'.
The Mystique of the Perfume
Many centuries ago the Aztec indegenous people in Central America already cultivated polianthes tuberosa. Most definitely not just for its fabulous looks, but also for its very strong and mystique scent. In the 18th century, the last queen of France before La Révolution, Marie Antoinette used a perfumes already with Polianthes Tuberosa as its main ingredient. No surprise that today's perfume industry still widely loves to use this flower. Many grand perfume houses use Tuberosa, like Estée Lauder, Tom Ford, Gucci, Hermès, and Armani.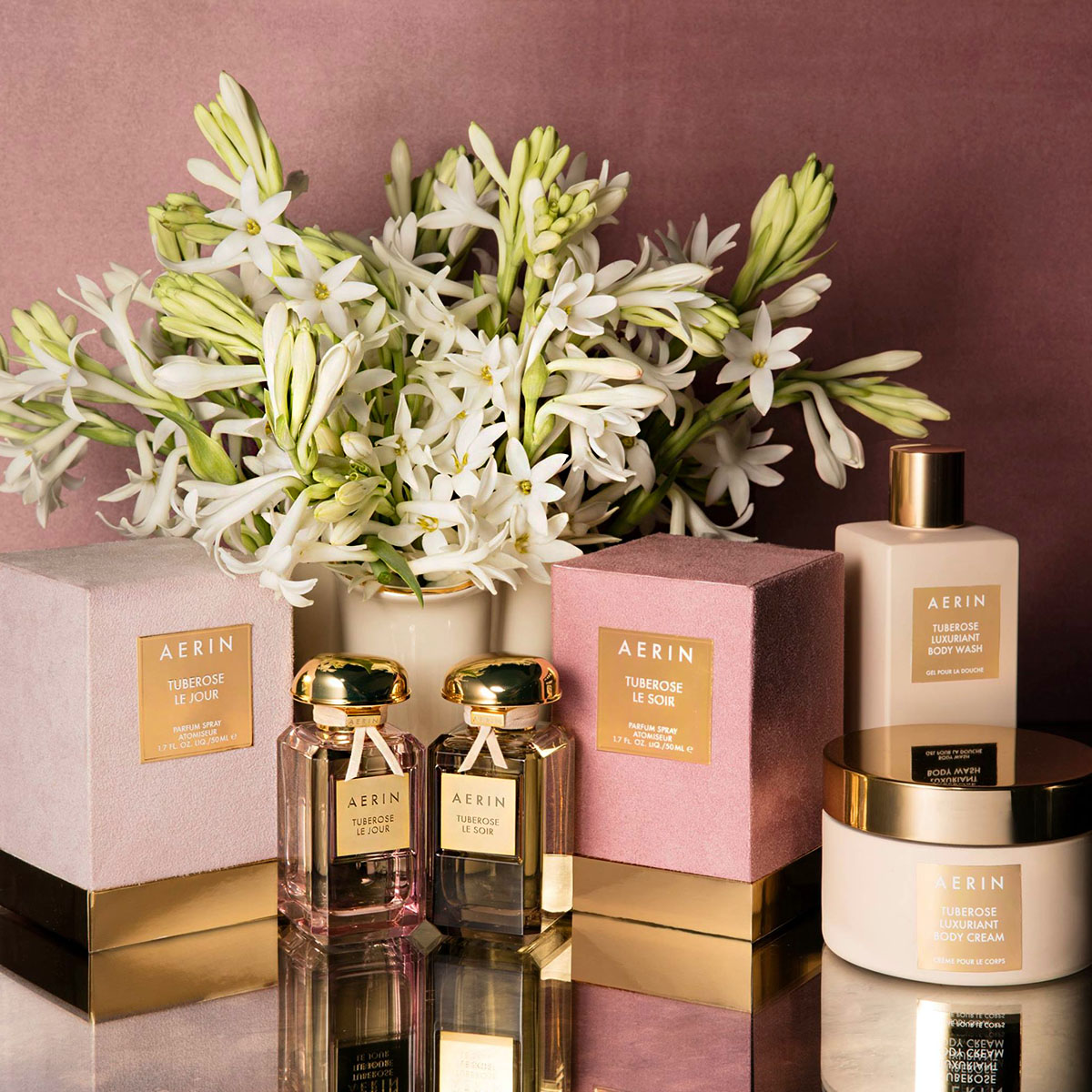 Aerin by Estée Lauder

The Perfume Lounge website describes it more elaborately: "Tuberosa is a beautiful flower that smells incredibly strong and specific. You like it or not, it is literally 'love or hate'. The Tuberose smells voluptuously floral, exotic, gardenia-like, lushly full, creamy, honey-like, sometimes green, slightly stubborn (heady), and can have an animal accent (due to the high concentration of indoles)."
Polianthes at Marginpar
Top grower Marginpar currently offers two beautiful varieties of Polianthes: Pink Sapphire - distinguished by a beautiful soft tone color - and the delicately flowered Elsa. Both varieties are grown at Bondeni Machame Farm, one of Marginpar's partner farms in Tanzania.
"We are proud of our close cooperation with Chrysal. The name 'Marginpar' stands for high quality cut flowers and we can only live up to that by having the right partnerships. With breeders, our farms and partners like Chrysal. Some time ago we asked them to help us improve the vase life of our Polianthes. A challenge that we are pleased to have resolved together. The ornamental value has been extended considerably and we even experience a doubling of vase life. We see this in both our well-known Polianthes Pink Sapphire and our new Polianthes Elsa."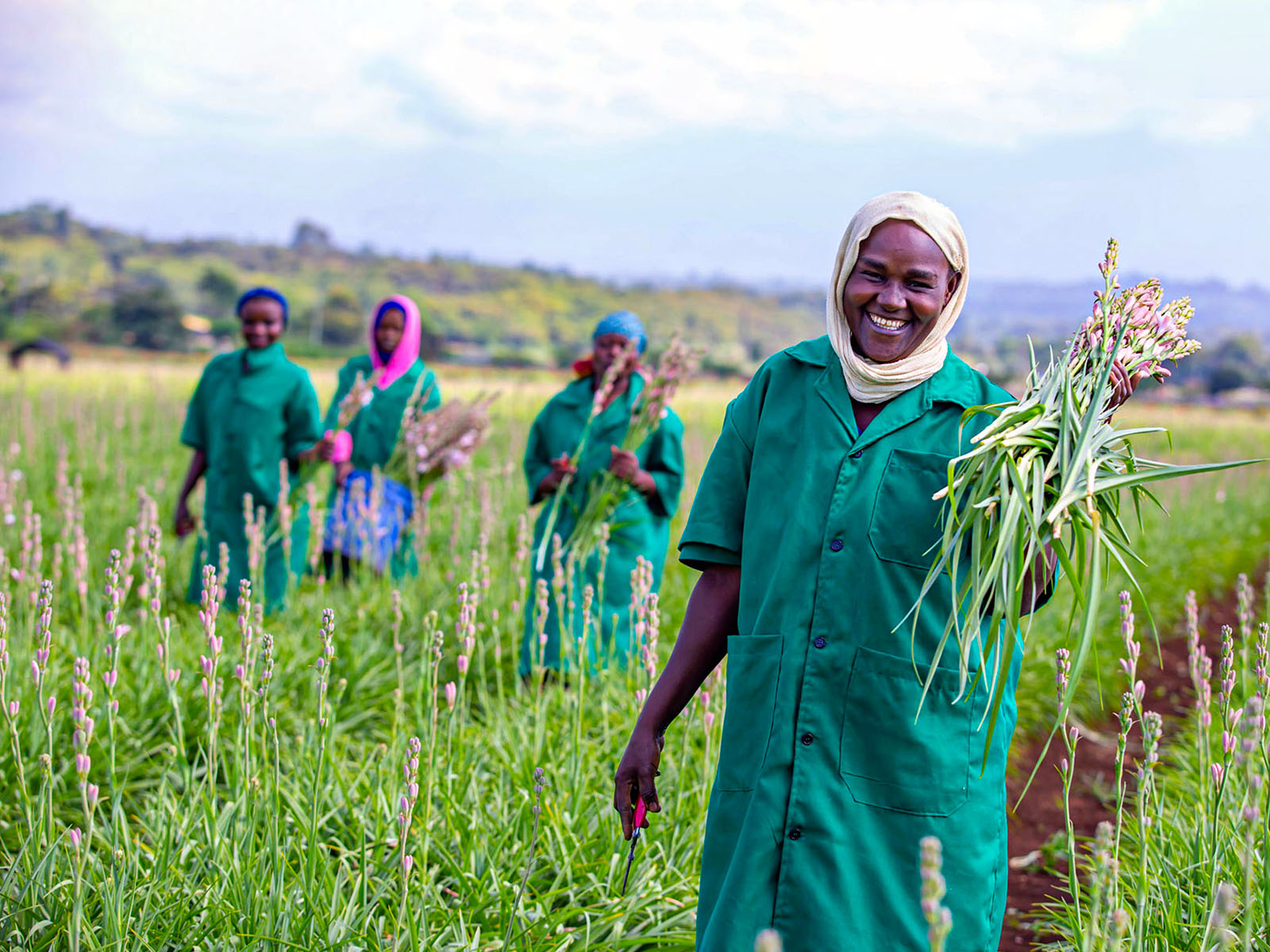 Polianthes Tuberosa to the Max
As a florist, you want to get the max out of your flowers. They have value in many ways, not just as decoration in your shop, eye-catchers for your consumers, but also for your own reputation as a supplier of long-lasting beauts. It is important to be informed about how to fully enjoy these flowers and inform your clients about this as well. So, how to keep Polianthes Tuberosa fresh and beautiful as long as possible in your shop?
The Best Flower Care
Chrysal has been the driving force in the cut flower industry for decades and is the worldwide market leader in flower food. Whether you grow, transport, sell or enjoy flowers at home, Chrysal has all solutions to keep your cut flowers more beautiful and fresher for longer. Through constant innovation, a strong commitment to quality, and a continuous search for sustainable solutions, this leading company strives to exceed the wishes of its customers. With the aim: the best care for flowers and plants, satisfied consumers, and ultimately, a better world.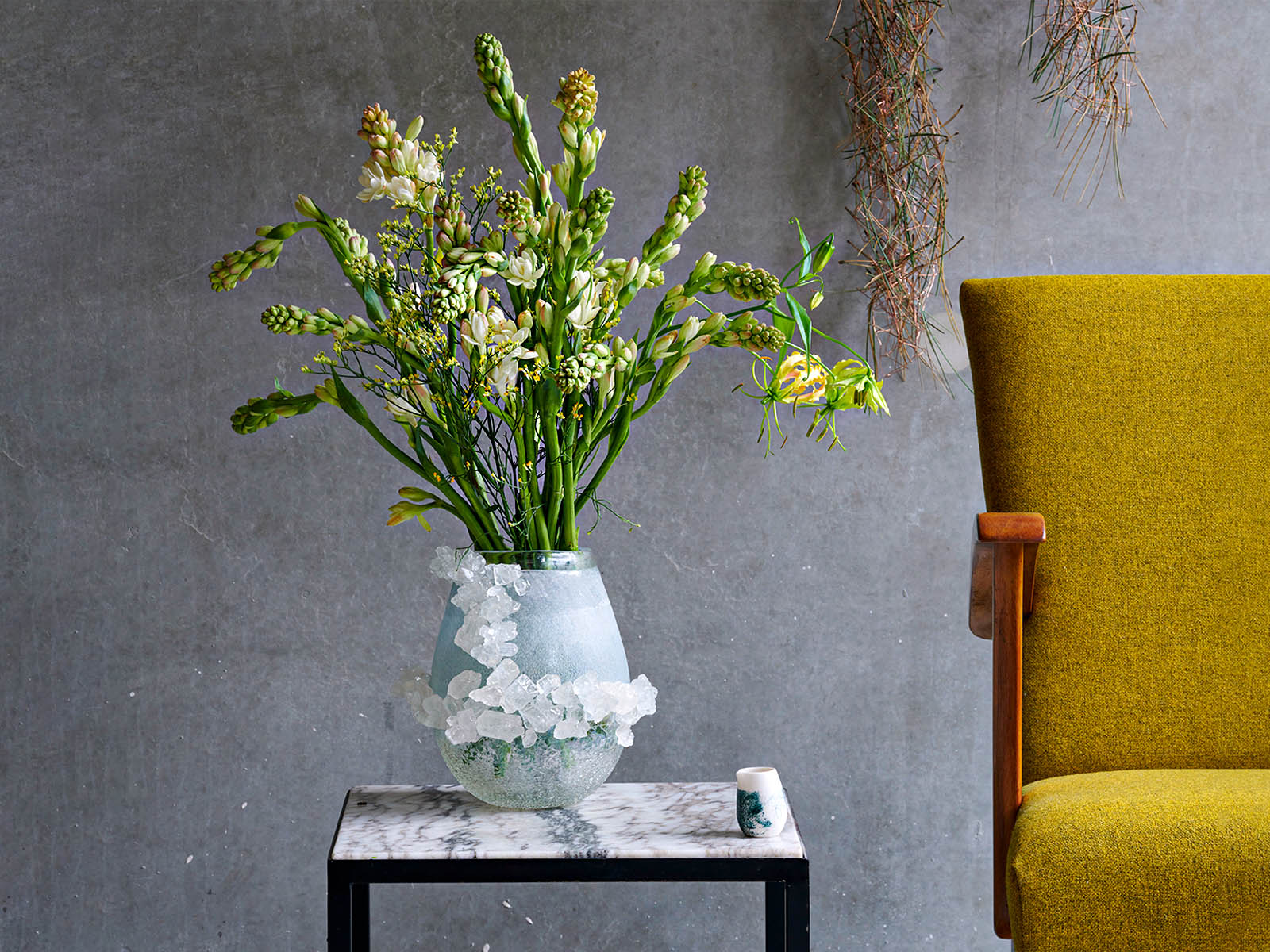 Here are a few simple tips from Chrysal about optimally handling Polianthes Tuberosa in your shop and at home.
In your shop:
- Always use clean buckets and tools.
- Store the flowers in a solution of Chrysal Professional 2.
- Provide your customers with Chrysal Paper sachet flower food.
- Keep these flowers away from draughts, direct sunlight, and heaters.
- Inform your customers how to care for Polianthes Tuberosa to enjoy this wonderful flower as long as possible.
For consumers:
- Use a clean vase and fill it with cold tap water.
- Add a Chrysal Paper sachet flower food to the water.
- Cut off 3-5 cm of the stems with a clean knife or secateurs.
- Remove any leaves from the vase water.
- Keep the flowers away from draughts, direct sunlight, heaters, and the fruit bowl.
- Top-up the vase with water and flower food when needed.