Iberflora, the prestigious international fair known for its mesmerizing showcase of plants, flowers, gardening technology, and DIY garden solutions, is set to make an indelible mark on the global green industry calendar with its 2023 edition. Scheduled for October 3rd through 5th at Feria Valencia, the event's 52nd edition is on pace to shatter records, both in terms of participation and sheer spectacle.
Get Ready for Iberflora 2023
As of five months out, Iberflora has already doubled the number of exhibitors for its 2023 edition, filling nearly 90% of the available exhibition space. Compared to the same period in 2022, growth is at a staggering 114%. This growth is fueled by a surge in both national and international exhibitors, a testament to the fair's burgeoning global appeal. Notably, 16% of confirmed brands are newcomers, poised to debut at Iberflora, further enhancing the diverse array of offerings that have become the event's hallmark.
With exhibitors from countries as diverse as Germany, France, Italy, the Netherlands, Portugal, and Sweden, Iberflora 2023 promises to be a genuinely global affair. Recent data from FEPEX illustrates the impressive export numbers from Spain to these countries, highlighting the significance of these international ties in the green industry.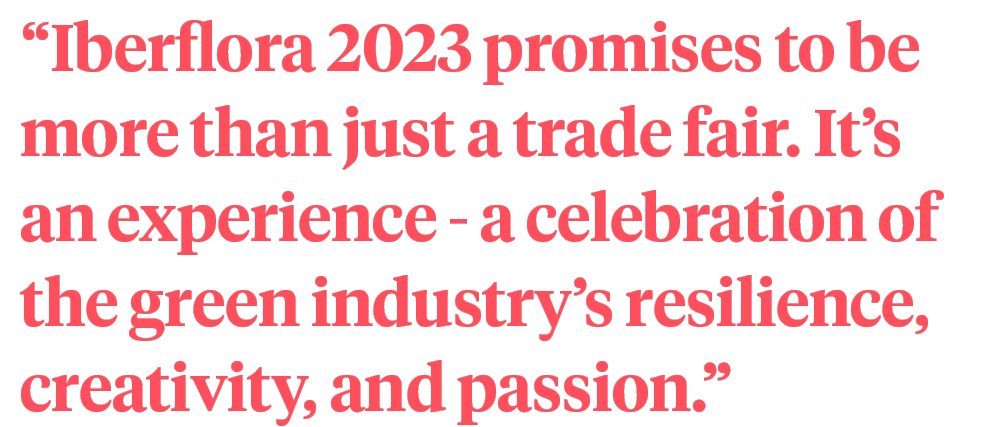 Máximo Solaz, director of Iberflora:
"We are very satisfied with the figures we are reaching. We are aware that the fair arouses great interest in the industry and that professionals do not want to miss the opportunity to be part of this leading event."
This year's theme, 'Passion for Green', perfectly encapsulates the event's ethos. Iberflora 2023 is not just about showcasing the industry's latest trends, ideas, and suppliers; it's about fostering a deep-rooted love for the natural world. With over 18,400 professional visitors last year, the fair has become a cornerstone for those committed to this mission.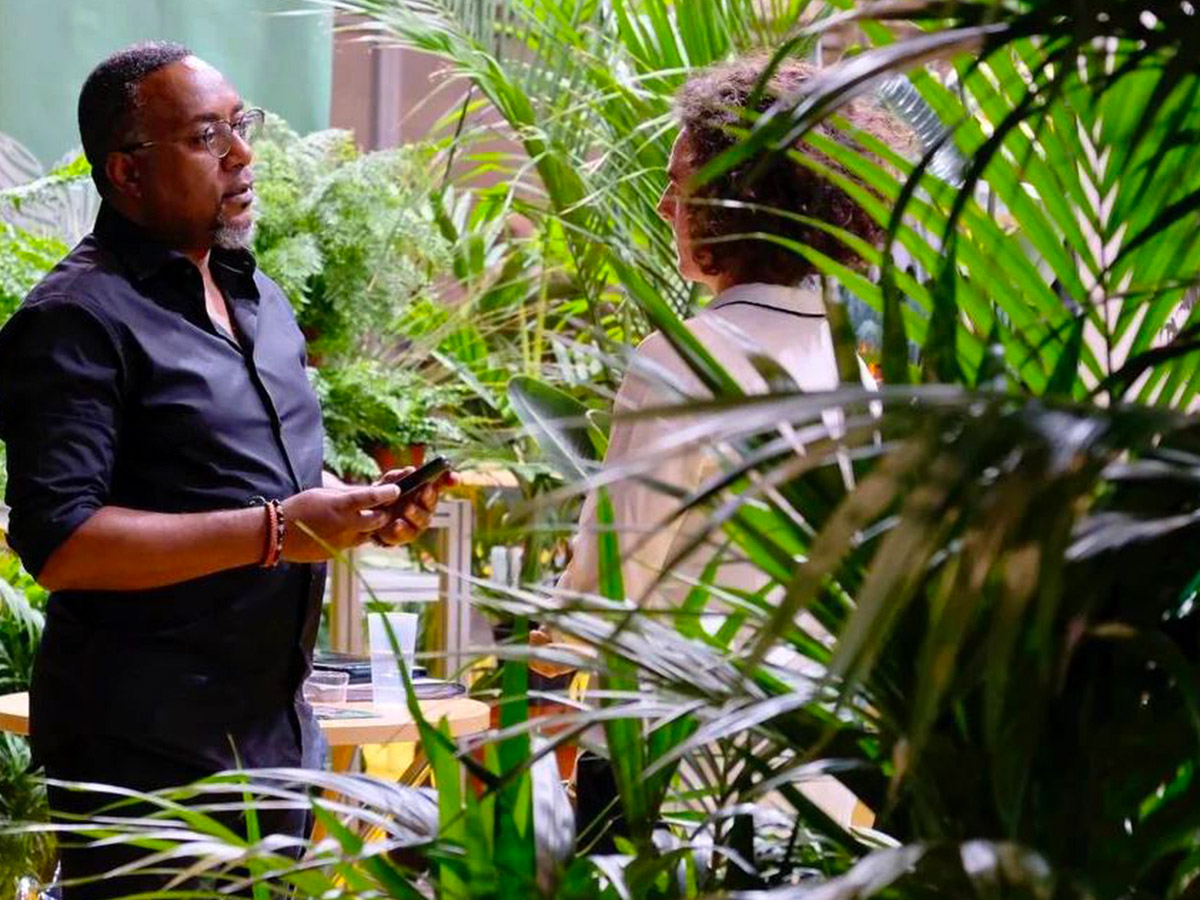 Iberflora New Generation - The Green Contract for the Horeca Channel
Iberflora New Generation is a key highlight of the 2023 edition. Introducing a unique showcase, Green Contract for Horeca, this year's edition will offer restaurant, hotel, and supply industry professionals a verdant hub of inspiration. From natural and artificial plants and flowers to garden furniture and decor, Green Contract for Horeca is a one-stop shop for those looking to capitalize on the trend of incorporating natural elements into their spaces.
Networking opportunities abound too. A green-themed restaurant within the event will serve as a fully functional hub for exhibitors and visitors to dine and connect, surrounded by the latest in green decor trends.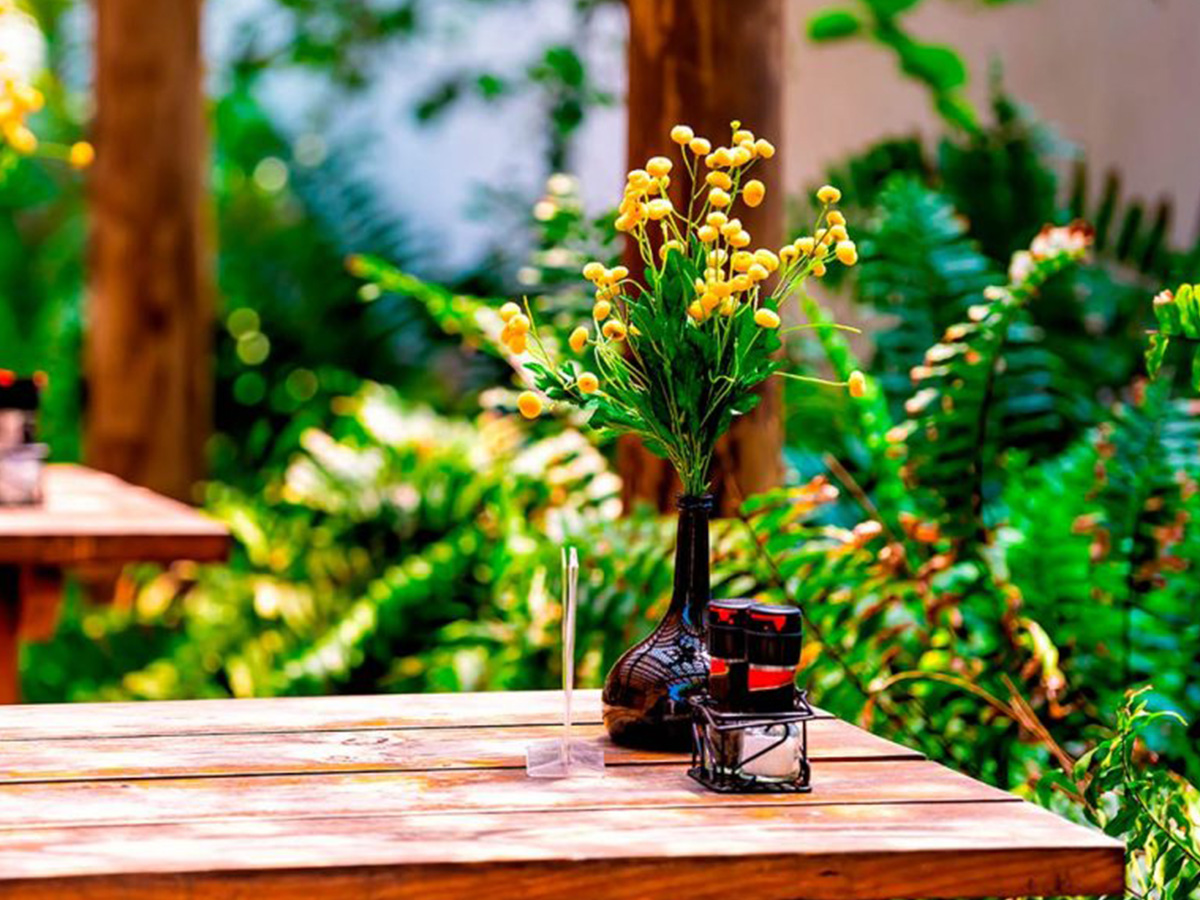 Sharing Knowledge and Sparking Creativity
Iberflora 2023 isn't just about showcasing the products of the green industry; it's about sharing knowledge and sparking creativity. Whether you're a professional in landscaping, gardening, decorative plants, or DIY gardening, the fair offers a broad palette of inspiration.
Attendees can explore the Home Inspiration and Greenfluencers area, a model kitchen overflowing with greenery and aromatic plants, or the Garden Center curated by Aliat, displaying the latest trends in plants, flowers, decoration, food, and gardening supplies. Universo Floral is a must-visit for anyone interested in cut flowers, with traditional and online sales channels represented.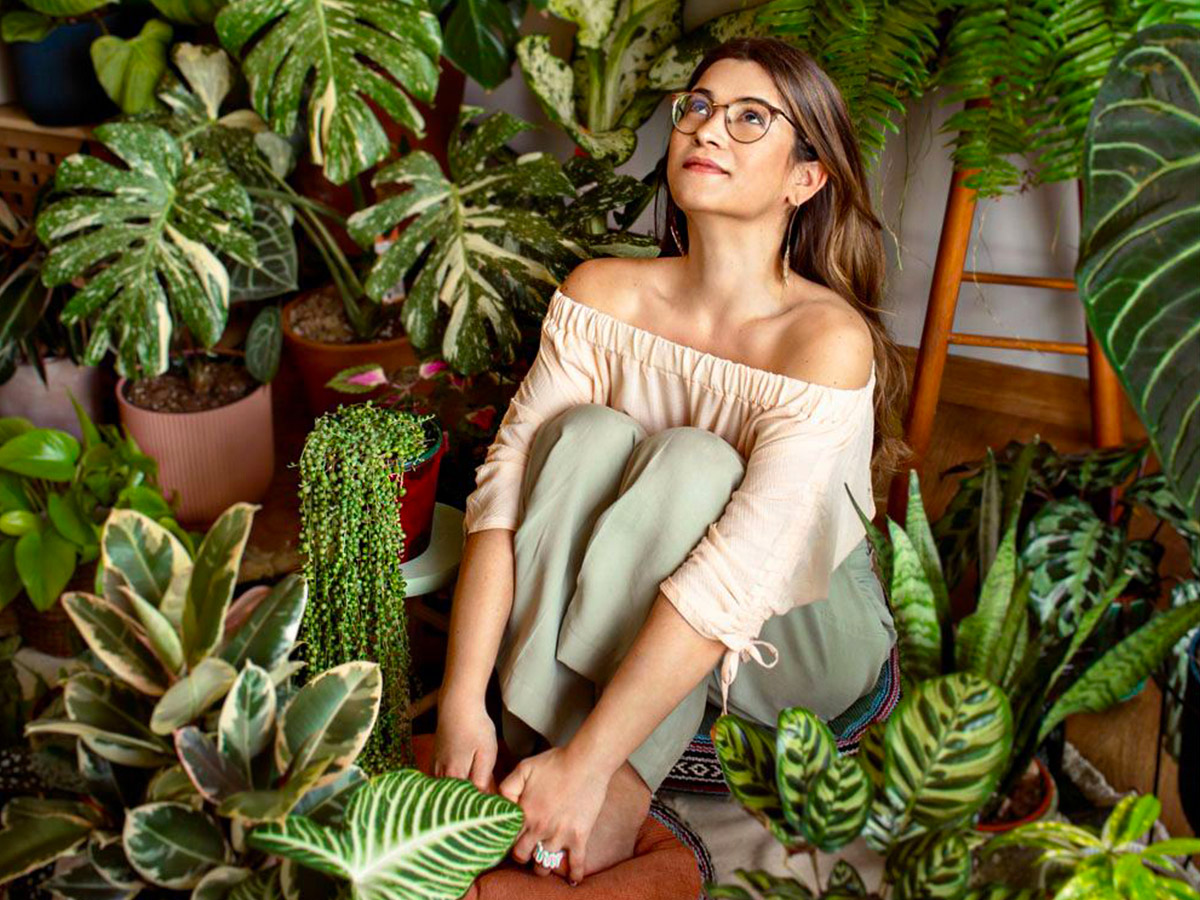 Moreover, the comprehensive schedule of conferences on urban green spaces will tackle topics of sustainability, resilience, and green economy, offering inspiration and knowledge to all attendees.
To complement the immersive fair experience, the Mediterranean Break will offer a place to relax, enjoy local Valencian products, and network with suppliers, colleagues, and clients.
Iberflora Business Club
The Iberflora Business Club (IBC) is another highlight of the event. Over a hundred international buying companies have already confirmed their attendance, making Iberflora 2023 a unique platform for businesses to gain visibility and foster connections.
Experience Iberflora
With all these things to see and do Iberflora 2023 promises to be more than just a trade fair. It's an experience - a celebration of the green industry's resilience, creativity, and passion. It's a space for learning, networking, and discovery — a platform for businesses to connect, thrive, and grow. With exhibitors from all around the globe, it's a melting pot of trends, ideas, and innovation.
The continued internationalization of Iberflora demonstrates the fair's significance on the global stage. As of now, approximately 26% of confirmed exhibitors for the upcoming edition hail from outside Spain. This growth underlines Iberflora's commitment to promoting the global green industry and fostering international collaboration.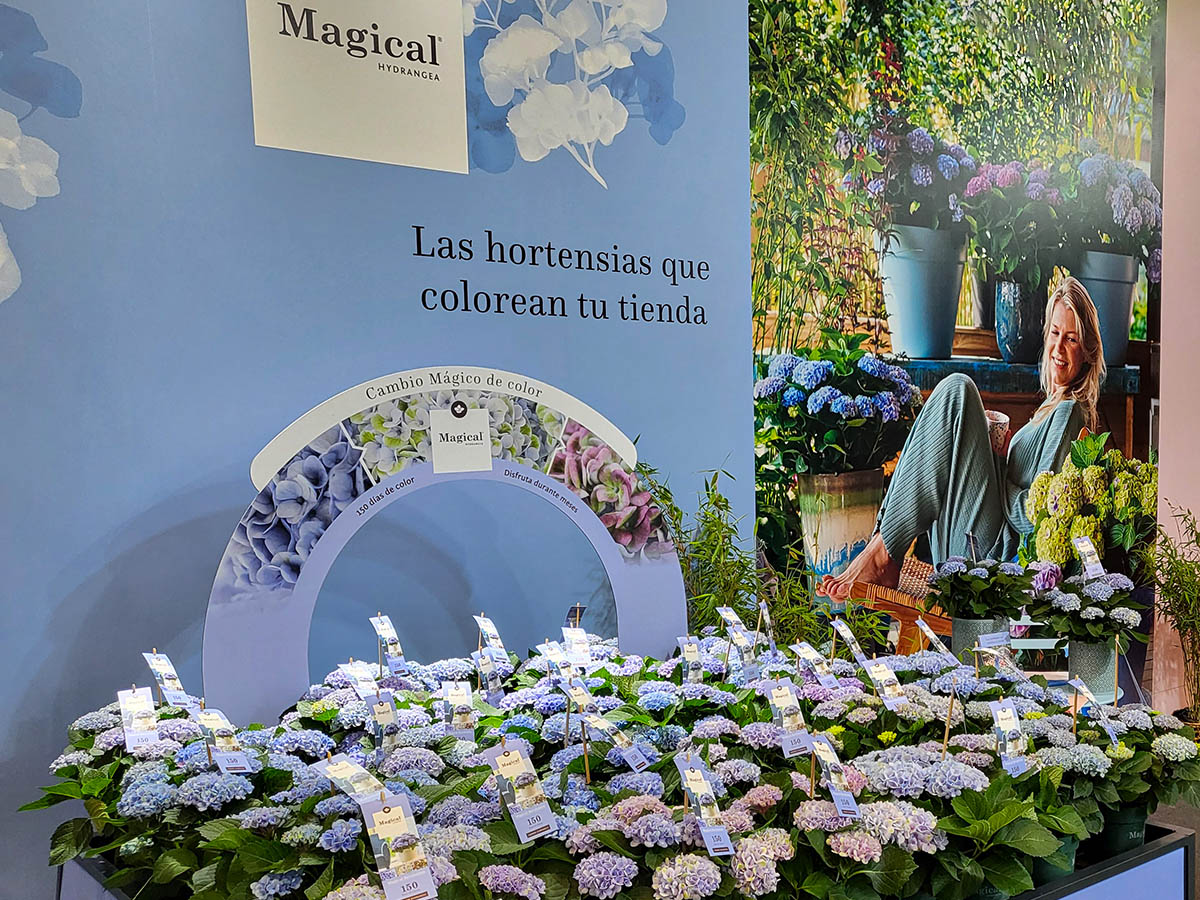 Iberflora's Global Presence
Aside from the scheduled fair, Iberflora is actively reaching out to international exhibitors and visitors, showcasing all its offerings at other fairs such as IPM Essen, MyPlant&Garden, and Spoga+Gafa. These initiatives serve to strengthen Iberflora's global presence, further solidifying its role as a key player in the international green industry.
In a world where sustainability and green living are increasingly becoming more than just buzzwords, Iberflora stands as a testament to the green industry's importance and potential. The fair showcases not just the most exquisite plants and flowers or the latest gardening technology, but also the industry's unwavering commitment to a sustainable and greener future.
For anyone involved in the green industry — from the seasoned professional seeking to stay on top of the latest trends, to the enthusiastic newcomer hoping to carve out a niche — Iberflora 2023 is an opportunity that simply cannot be missed.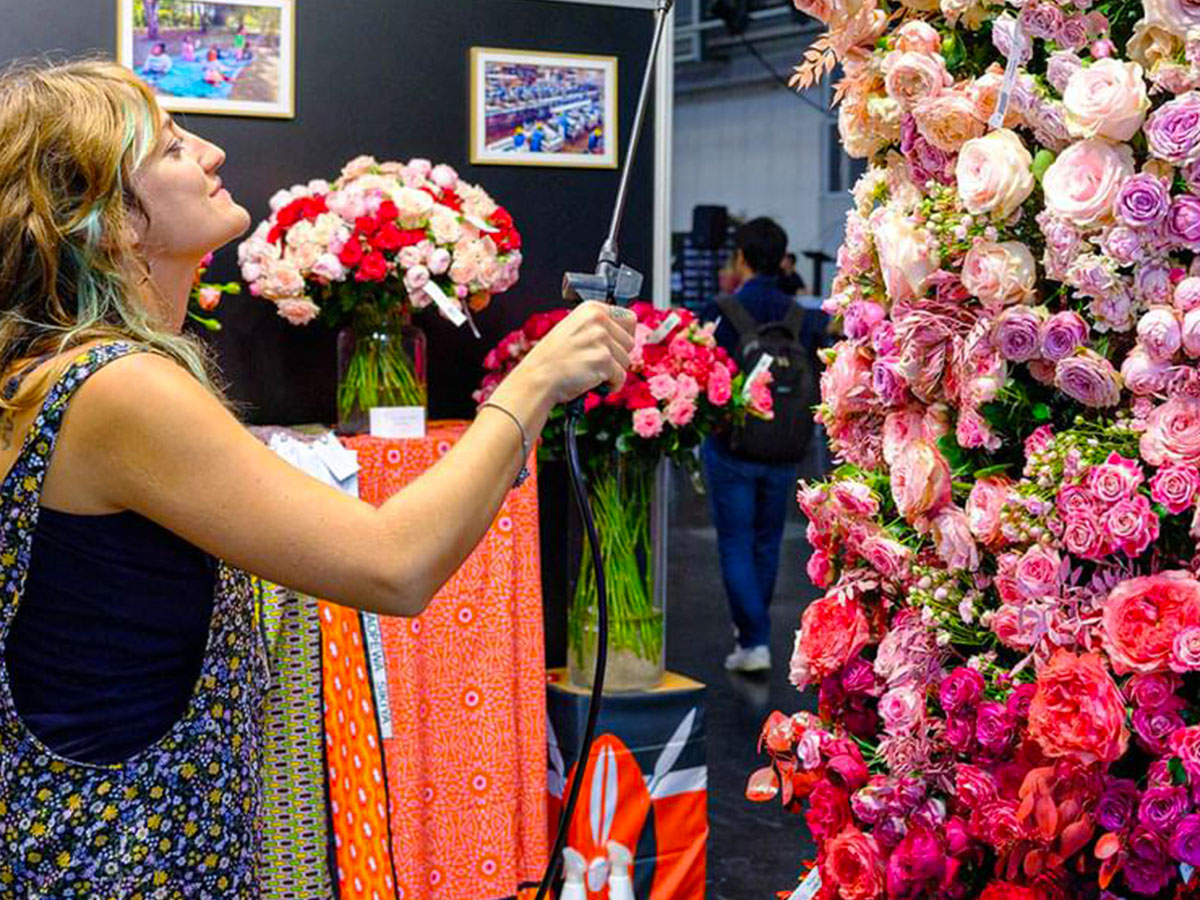 Witness the Future of the Green Industry
Are you ready to witness the future of the green industry? Are you ready to connect with like-minded professionals, learn from industry veterans, and explore the latest trends and products? Then mark your calendar for Iberflora 2023. Ignite our 'Passion for Green' and discover a world of opportunities. Valencia is the floral hotspot from October 3rd to 5th.
Venue Information
Address:
Feria Valencia
Avenida de las Ferias
46035 Valencia, Spain
Opening Hours:
Tuesday, October 3 from 9.00h - 19.00h
Wednesday, October 4 from 9.00h - 19.00h
Thursday, October 5 from 9.00h - 17.00h
Free Tickets:
Register now for your free entry ticket: https://tpv2.feriavalencia.com/url/IB47RM.
All photos courtesy of Iberflora.