To showcase a novelty flower a breeder has several possibilities in both paid and unpaid promotion. The best, and most trustworthy promotion, is unpaid; people give their (expert) opinion about a product without being influenced or biased. In fact, they can interest, inspire, and influence others to learn about a product. Here's what floral professionals say in Facebook groups for floral professionals and on Instagram about the new chrysanthemum Ilonka by Dummen Orange.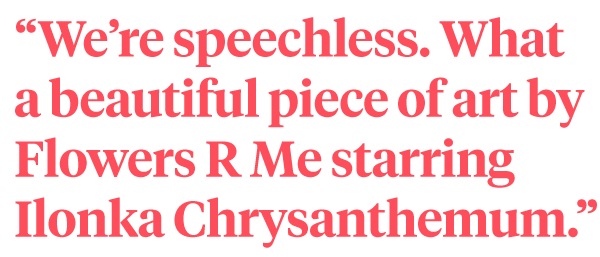 The Power of Social Media
Ilonka is on the market for a few months now, but it's already highly rated by most people on social media. Although you cannot please the whole floral world, the vast majority of the comments on the socials are ranging from a positive attitude to real enthusiasm about this single white chrysanthemum. Read all positive comments below, and click on the image if you would like to join one of the professional Facebook groups.
Facebook Groups
Instagram Posts