With the run-up to International Women's Day, what better way than to hear it from the women of our industry, like FlowerBazar's Olga Beletskaya? These female professionals color the world and are all women positioned in a floral business or running their own floral business.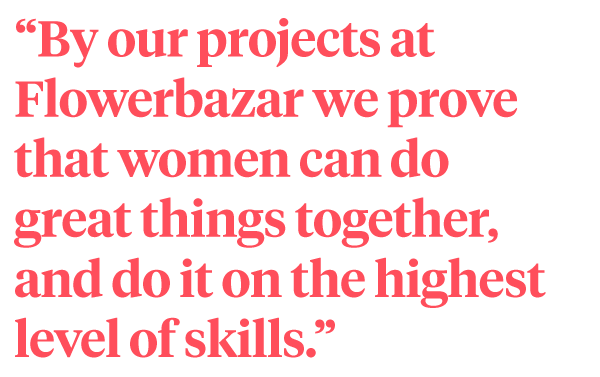 Power Women
All power women, related to our industry, in event design or creating essentials and art, deserve a shout-out on Women's Day.
Olga Beletskaya
, founder and owner of
FlowerBazar
, speaks about inner power and creativity. The team of Russian designers at FlowerBazar encourages each other to be supportive since creativity is their profession, and that is something that does need support. Women are created to be creative and inspiring and Olga Beletskaya inspires women to act that way.
What do you think the biggest global feminist issue is?
"I think that it's important to prove that women can be reliable, strong, creative, and inspiring. Through our projects at FlowerBazar, we prove that women can do great things together, and do it on the highest level of skills."
How important is it for women to lift each other up, and what does that mean to you?
"FlowerBazar is a team and we try to be as supportive to each other as possible. Creativity inside of us is not limitless. In the moments when you feel exhausted it's good to know that your teammates can cheer you up, or just be near when you need them."
On International Women's Day, what is the most important message you want to send out to young women thinking about their careers?
"Think outside the box, and listen to your heart. Nowadays there's absolutely nothing that women can not do. But don't go with the flow, and try express yourself in a unique way, because women were created to be inspiring."
Which powerful woman do you admire the most?
"My absolute hero is Mother Teresa. Being kind and open hearted, and yet so strong and stubborn reqires a lot of inner power."
Do you consider yourself to be a powerful woman?
Surely yes. I manage the team of designers, florists and project managers that creates stunning event projects. It won't be possible unless we stay consistent, honest, precise no matter how hard the circumstances are."
If you could pick a woman from any culture to talk to, which culture would you pick?
"I would love to meet the young women of the USA at the end of 60's and begining of 70's. Those times were truly changing, and they showed how open minded people can be. That phenomenon never happened again since then. So I'm very curious to know what was on those women's minds at that time."
What are you most proud of doing?
"I think I'm most proud of staying creative and true to myself whatever the conjuncture is. It's not that easy in your type of business. And besides, I'm a loving mother of two wonderful kids!"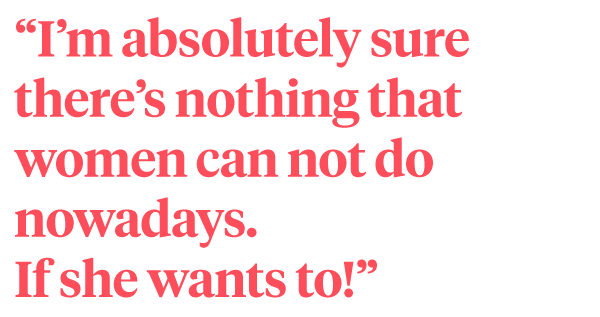 What barriers have you faced, as a woman, in becoming successful in your field? How did you overcome them?
"The main barrier is within you. That's what I realized through time. I'm absolutely sure there's nothing that women can not do nowadays. If she wants to!"