For master florist Saija Sitolahti, representing her country Finland at the globally acclaimed Interflora World Cup has always been her dream. The dream has, however, now come true as she goes to represent her country in the forthcoming Interflora World Cup 2023 in Manchester, UK this September.
She says the fact that she has lived among flowers all her life - as her home is in the countryside - has by extension influenced her artistry meaning natural elements are always present in her floral design work.
Saija Grew up in a Family Setting Enthusiastic About Flowers
The 51-year-old floral designer reminisces about her first experience with flowers while growing up in her native Finland where her grandparents lived and owned a large greenhouse just next door where they grew tulips. Whenever these flowers were cut, the growing boxes were tipped with mulberry and flower bulbs to the adjacent field which she always went to pick.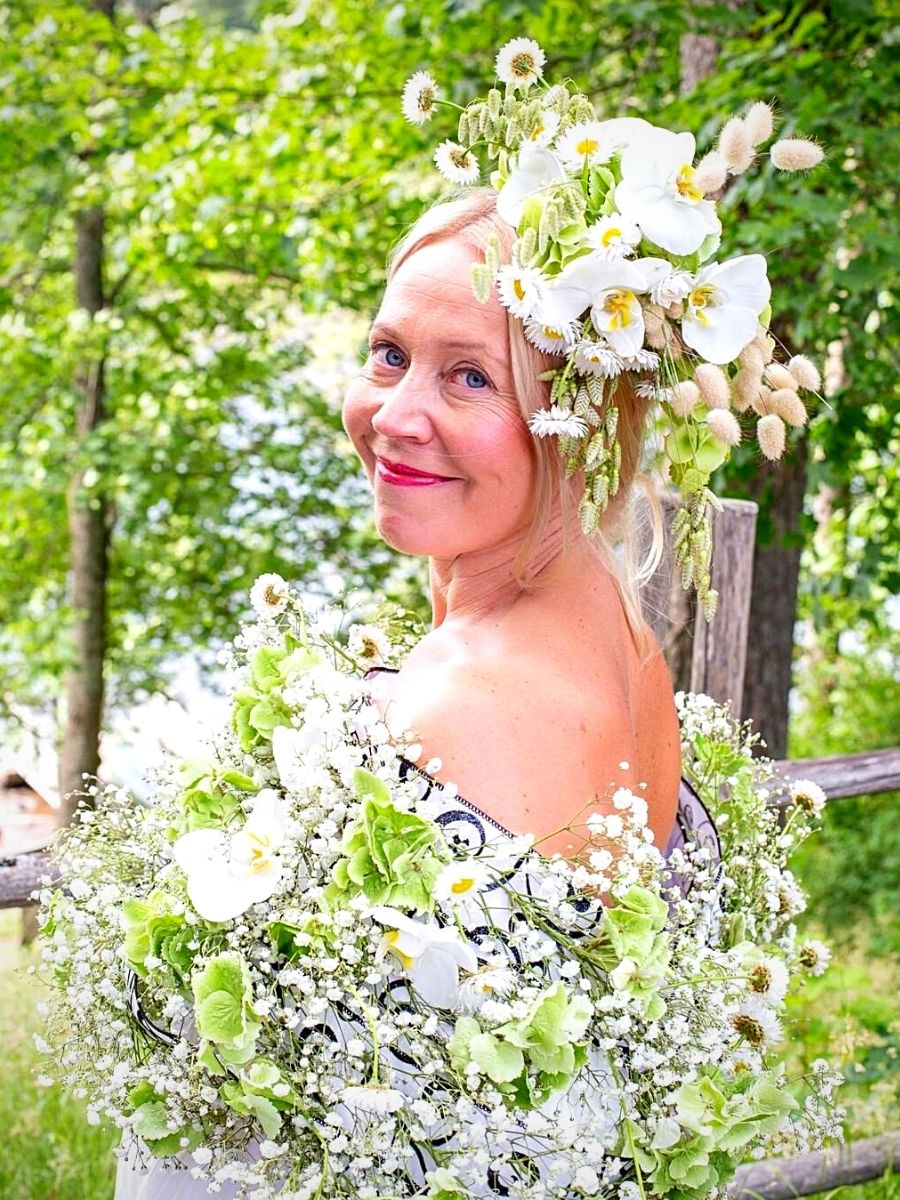 Her grandparents' home was in Mäntsälä while her parents had flower shops in Tuusula and Järvenpää, which further enhanced her affiliation with flowers. But it was when she was 19 that, together with her brother, Joonas Nieminen, they had the idea of starting a flower enterprise.
And thus, their establishment named Järvenpään Kukkatalo was founded in 1991, with the two owners, Saija and Joonas being third-generation garden entrepreneurs.
The siblings' career choice was facilitated by the family's dedication to the flower industry. Their parents already had founded a flower shop in the 1970s. They also had a garden in Mäntsälä's Ohkola, whose greenhouses, had as previously indicated, become already familiar to them in childhood.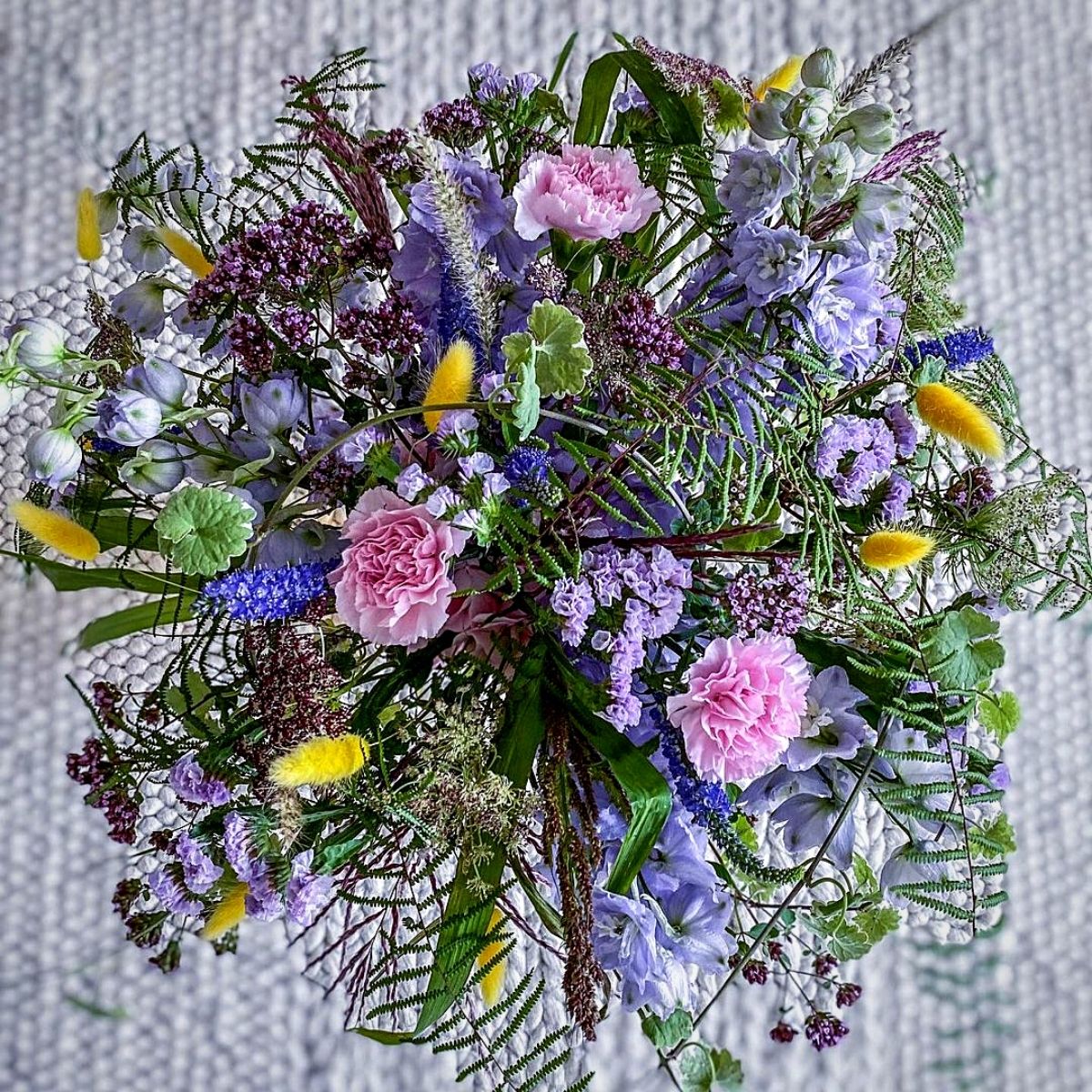 Saija explains:
"We started the entrepreneurial career in floristry with my younger brother when I was 19. The possibilities for success of the business were, then, enhanced by the professional staff that we had and my brother's input having been a gardener all his life."
Today, Saija together with her business partner Joonas, also own a funeral home, a garden shop, and a flower school, where they teach flower arranging. This is after she graduated from florist school in Keuda, Mäntsälä in 1997 and proceeded to obtain her Master Florist degree at Osao, Kempele in 2000.
Saija's Participation in the Interflora World Cup 2023
Taking part in the Interflora World Cup 2023 for Saija comes as no surprise. She already has had enough exposure to the floristry trade and floral designs in general. Previously, she also participated in numerous other floral competitions in different parts of the world.
For starters, her exposure to floral competitions began in the 1980s when her mother participated in Finnish florist competitions. Her father was also a talented bouquet maker and they would exhibit these designs in Helsinki during events organized by the country's Flower Dealers' Association, and held in Finlandia Hall. Here, different florists presented their design works.
Achievements in Her Floral Design Work
She has also participated - and won accolades - in other competitions including winning the 2018 Helsinki Open and coming second in the 2003 and 2000 Nordic Championships.
Further to these, she has been teaching and demonstrating in Finland, France, England, and Kenya for several years and has also worked on the other side of the competitions as a judge in Finland.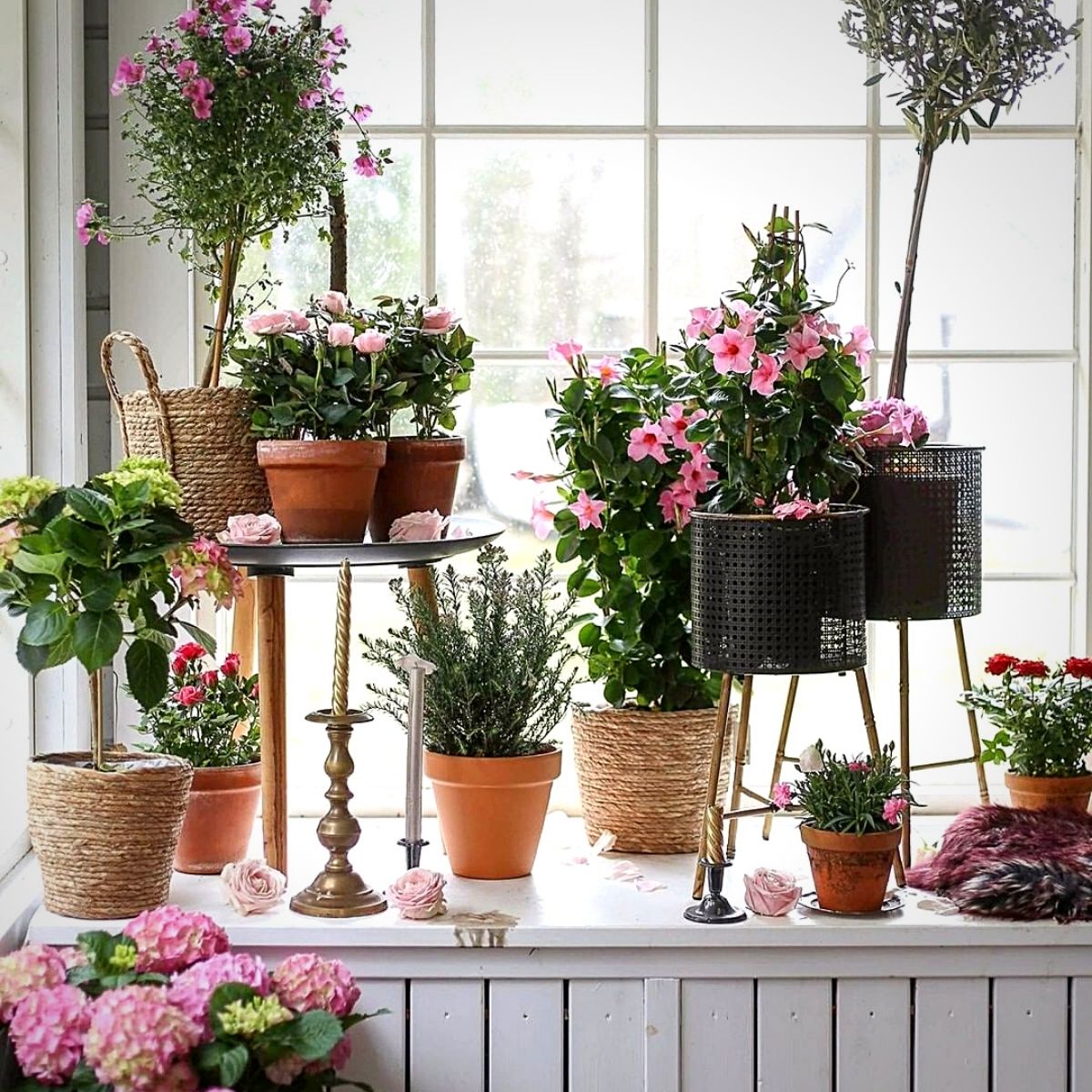 Other than competing, Saija says that she has decorated several prestigious occasions like the Finnish Sports Gala, the Presidential Independence Day reception, and many other beautiful events and weddings.
But her dream has always been to take part in the floral world cup as a representative of her country Finland, and hopefully to win it.
She says:
"It has been my dream to enter this international competition for years. I've always liked competing. Participating in the World Cup flower arranging competition has been a big dream for me throughout my career as a florist. My goal is of course to win!"
For her, participating in flower arranging competitions has been a secret fantasy in her long career as a florist. Her belief, therefore, is that over the years, she has grown more competent as a florist and therefore ready to venture into new and higher floral challenges.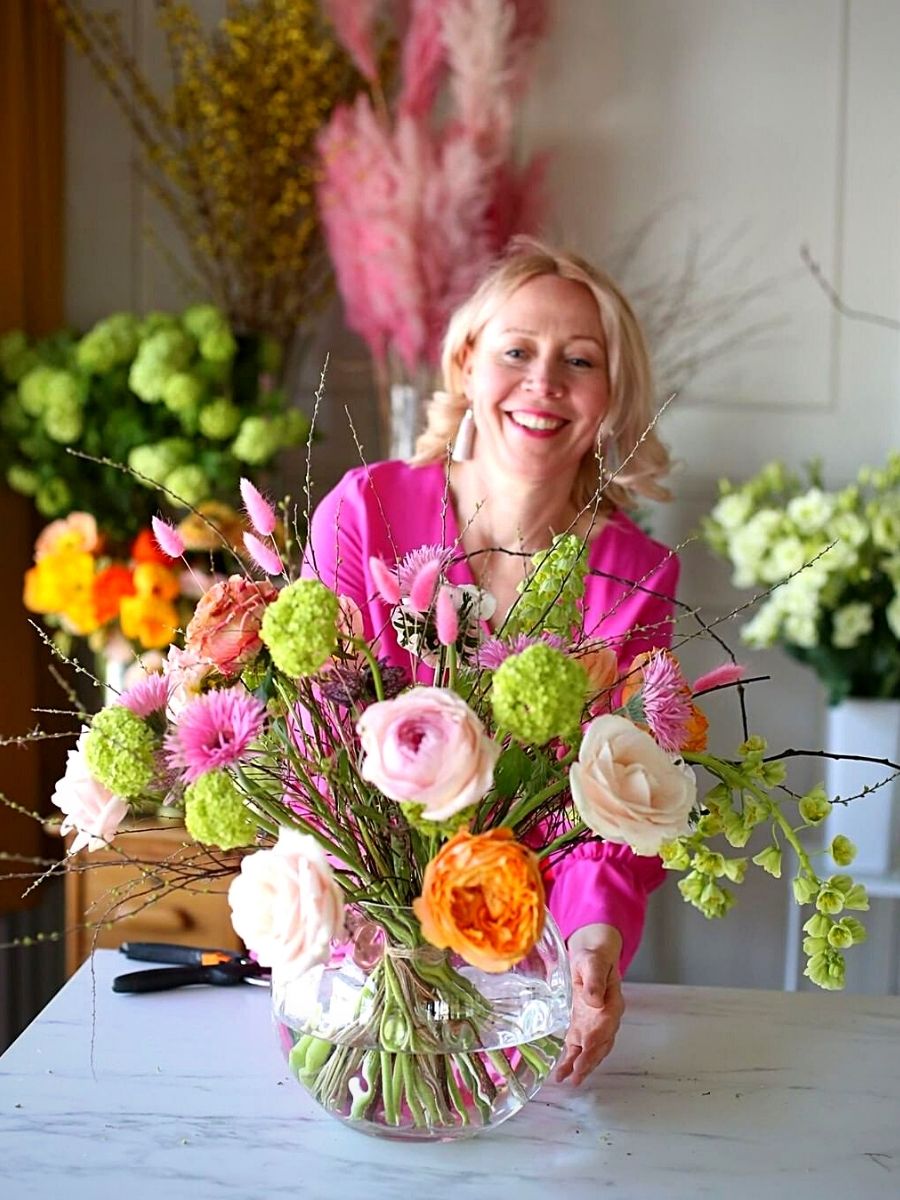 About the competition, she states:
"I want to succeed in this competition in the best way possible way."
And the prospects of her putting Finland on the flower world map is, therefore, creating enthusiasm and a bubbling experience among her family, friends, and fellow countrymen.
An Ardent Lover of Art and Nature
Saija has many hobbies but flowers remain her favorite. While at school, she played piano and the Finnish kantele. She even graduated from high school playing these instruments. Additionally, she engaged in sports in the local club and also loved jazz, folk dance, and tap-dance.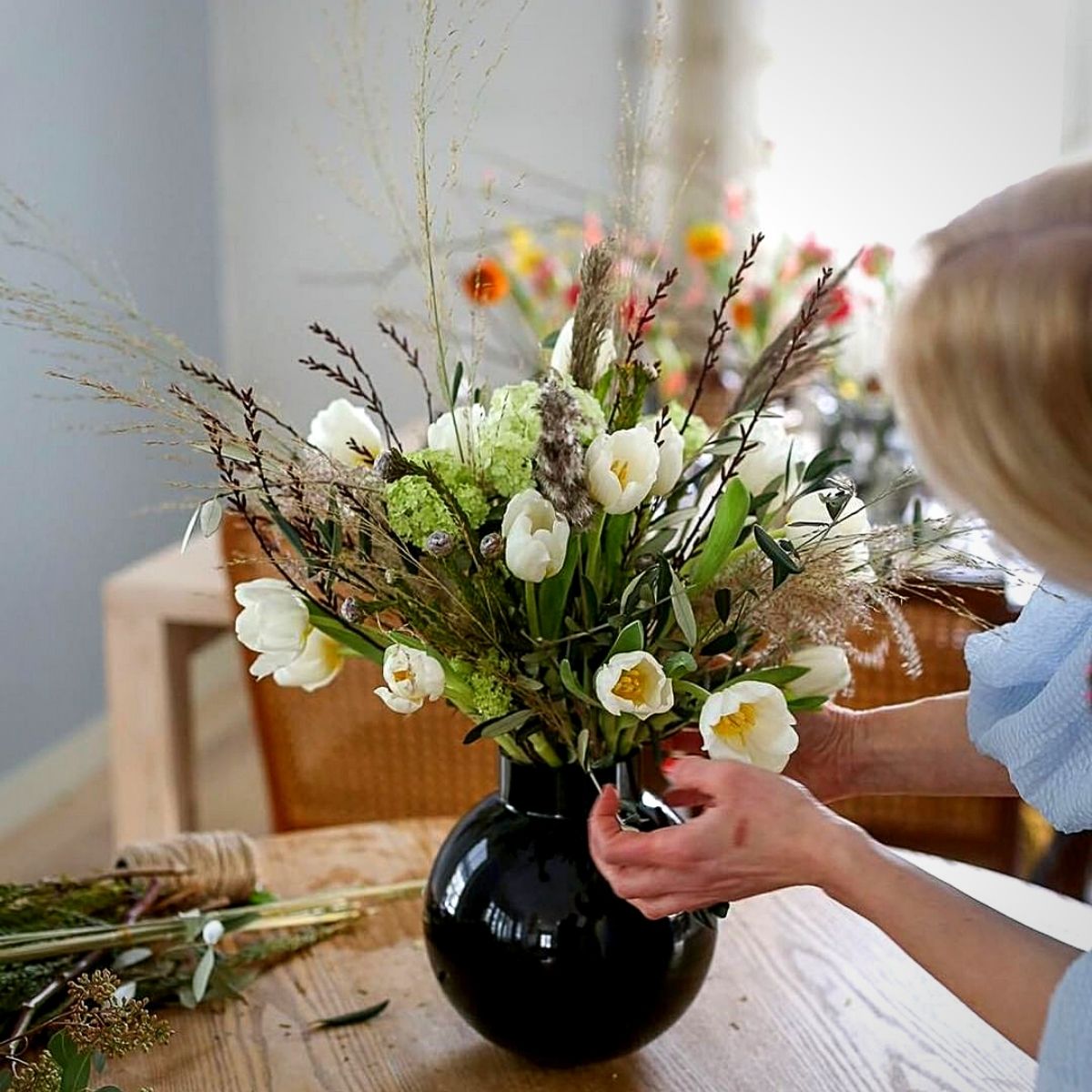 But now, her greatest joy comes from taking care of her garden, and a cottage by the shores of a small lake in Padasjoki.
Of her love for nature, she says:
"The best way to relax is to be in the woods or by the water or take a hike with a shovel and plant flowers, trees and bushes."
In essence, her main hobby is walking in nature. And this coincidentally ties in with this year's competition's theme 'Our Natural World', which calls for sustainable development, responsibility, and curbing climate change.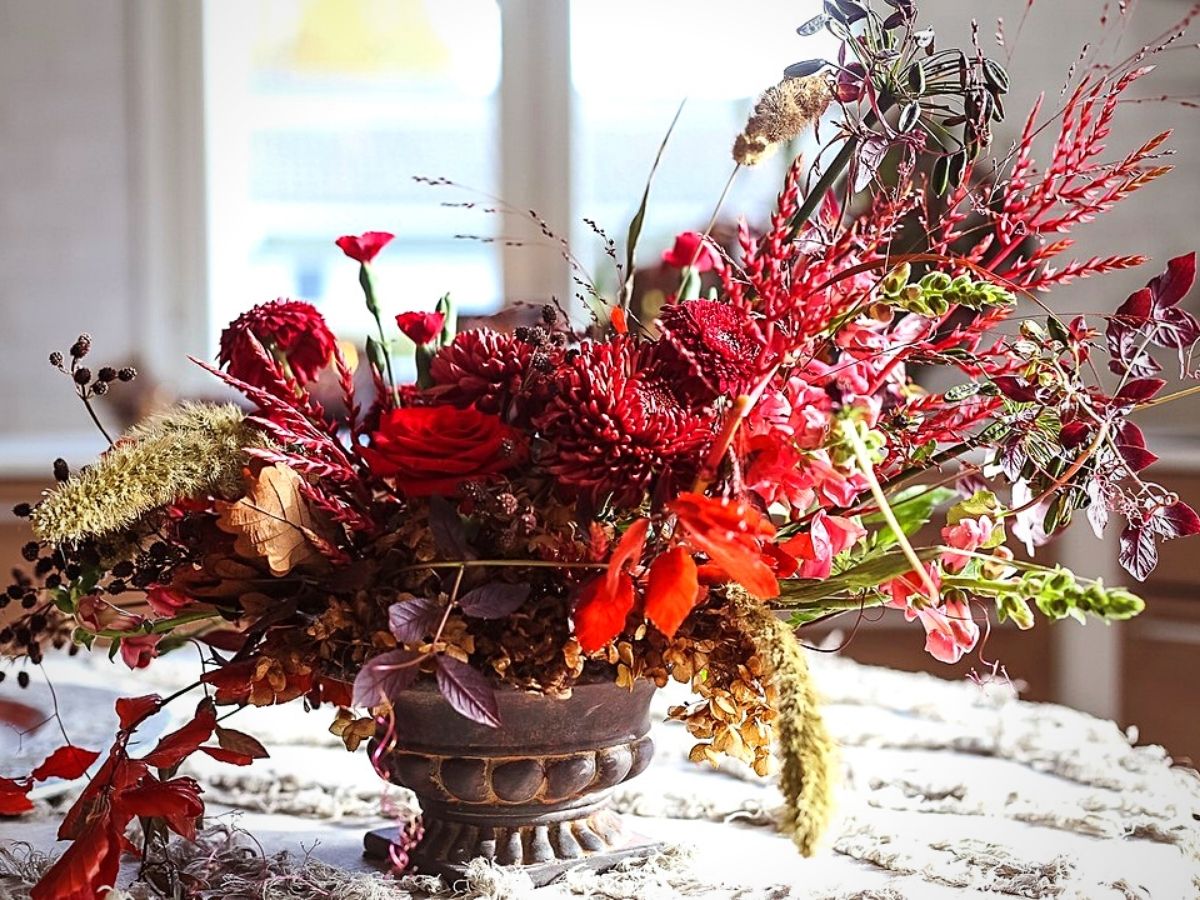 In the competition, Saija and the rest of the participants will be required to use as many nature-based and locally-produced materials as possible in their works. These materials will ensure that there is as little negative environmental impact as possible.
In conclusion, she notes that:
"I believe flowers bring a little bit of magic to this world which is sometimes very cruel. My wish is to show every people how beautiful our nature and environment is and how we have to appreciate it´s delicacy and tenderness."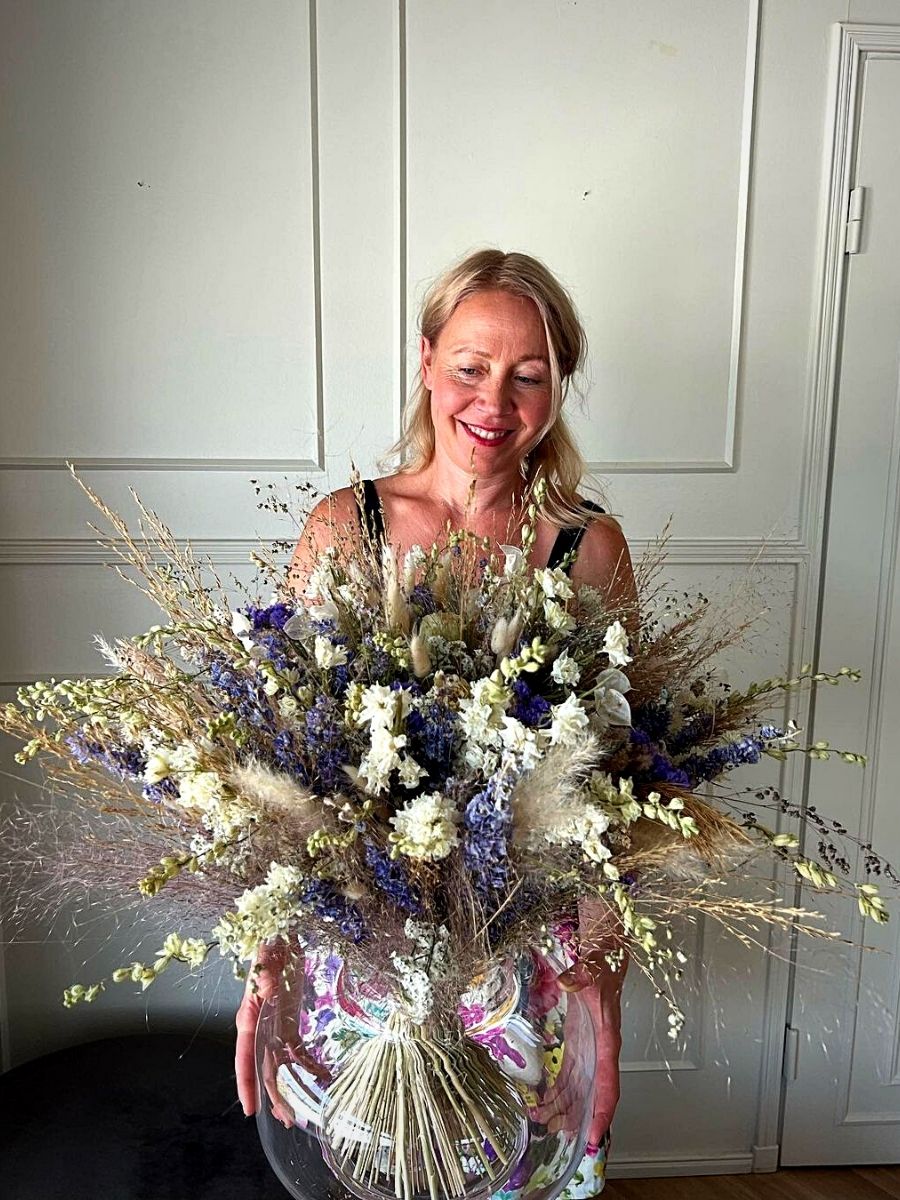 And hence, with her life revolving around flowers and nature, the talented master florist and experienced designer believes that flowers and plants - which are both natural materials and cultivated products - will enable her to develop her creativity and perceive flower art differently, from her career work as a master florist.
Photos by @saijasitolahti on Instagram.