Twenty countries will send a representative to the world's biggest floristry competition, the Interflora World Cup 2023 which will take place in Manchester, UK. This is your first glimpse at all the competitors, from France to Colombia, and from the USA to Japan. Read what drives them in their love for floral art.
Get Inspired
Get inspired by these twenty competitors. Incredibly talented florists who will meet in Manchester, UK in September to represent their country and battle it out for the title of world champion.
All winners of national competitions, these are the best in the business and they're here to create stunning floral art. Each and everyone has his/her own background story, desires, and beliefs.
Yes, it will get up close and personal, but you will love what they have to say about their motivations and participation in the Interflora World Cup.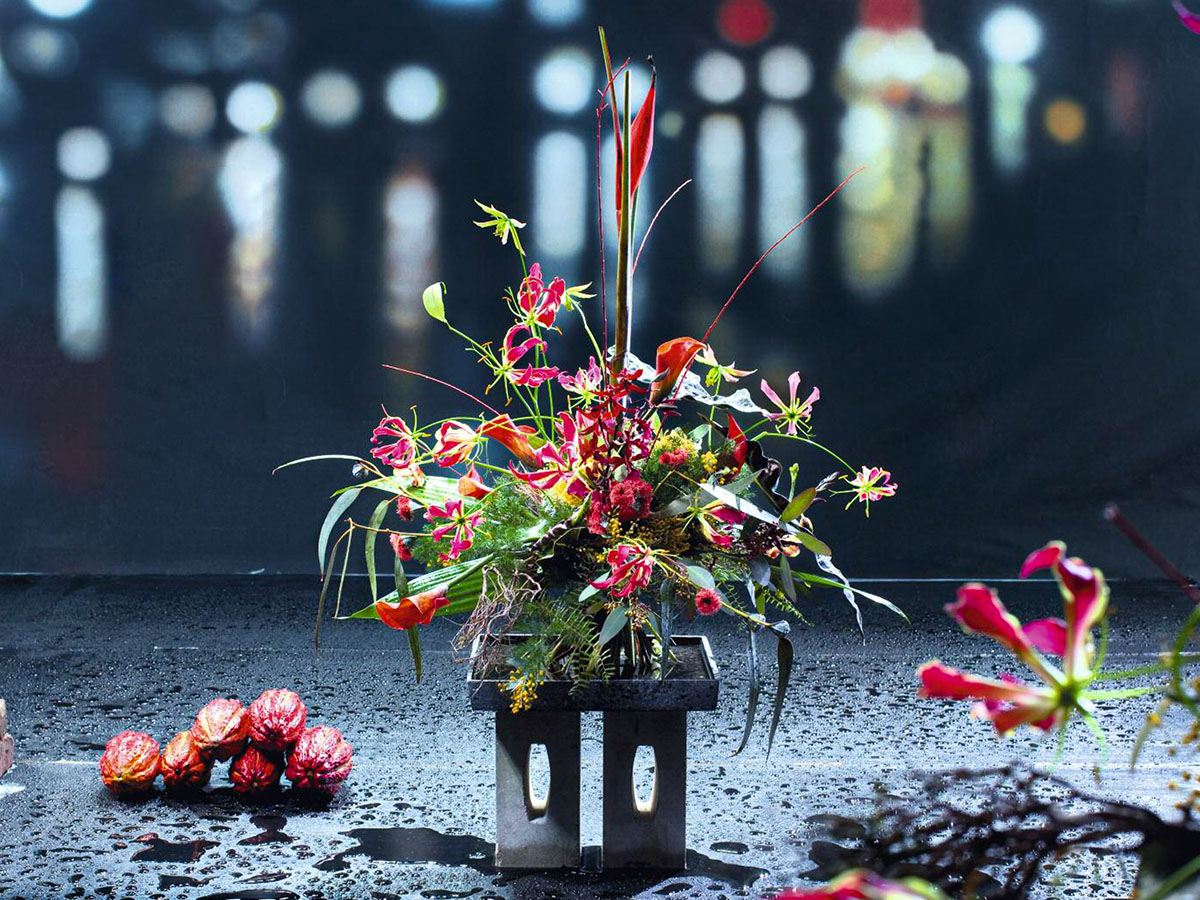 The Twenty Competitors of the Interflora World Cup
Lea Romanowski, Canada. Inspired by: "Interpretive themes which inspire creative and thought-provoking designs like in architecture where I am inspired by form, function, and beauty. I also love assemblage art and recycling old items and adding to them. Like a group of designers, when combined they become much more than the individual components; a true collaboration of art is born. This ties into my drive for more eco-friendly design. I know the strain the floral industry has on the environment and I can reduce this impact through my conscious choices." Read Lea's full bio.
Ivan Restrepo, Colombia. Inspired by: "The noble behavior of nature, the traces and lines produced by plants and trees, the humidity and the blossoming of life." Read Ivan's full bio.
Katharina Albrechtsen, Denmark. Inspired by: "Nature, definitely. I love how it changes week by week and the same place is never the same." Read Katharina's full bio.
Saija Sitolahti, Finland. Inspired by: "I have been living among flowers all my life and my home is in the countryside. so natural elements are always present in my work." Read Sajia's full bio.
Stéphane Chanteloube, France. Inspired by: "Nature and my garden. I like the opulence of flowers, my favorites are classic flowers: Peony, Ranunculus, Garden Rose, Anemone, and Dahlia." Read Stéphane's full bio.
Nicolaus Peters, Germany. Inspired by: "My hobbies and interests are what inspires me, so I try and incorporate gardening, ceramics, and woodturning into my floral designs and styling." Read Nicolaus' full bio.
Solomon Leong, Hong Kong. Inspired by: "I am certainly influenced by the English garden style and the European flower arranging ethos. Being a doctor of Philosophy in Cultural Studies, my knowledge of cultures and history in relation to floral art also makes its way into my work, paying attention to the meaning behind flowers." Read Solomon's full bio.
Attila Nemeth, Hungary. Inspired by: "I adore contemporary art and take inspiration from many of my florist colleagues. Experiences, colors, and smells from my travels also show up in my later work. I consider myself a sensitive person, I find that even the smallest shimmers of the world that surrounds us affect and inspire me." Read Attila's full bio.
Daniela Pighetti, Italy. Inspired by: "My inspiration comes from my experiences; from travel, from fashion, and from nature itself. With travel I am inspired by different cultures, from fashion it is the different lines and shapes you see, and in nature, it is in the colors you see." Read Daniela's full bio.
Hironori Komatsu, Japan. Inspired by: "Nature inspires me and I'm also attracted to the concept of Ying and Yang – equal opposing forces which are connected and balance each other out." Read Hironori's full bio.
Melissa Smedes, Netherlands. Inspired by: "I find hobby fairs and designs from other florists really inspiring – I like to interpret some of their techniques and styles in my own way. " Read Melissa's full bio.
Elisabeth (Lisa) Pålsson, Norway. Inspired by: "My inspiration comes with the different seasons and unique materials they offer, letting the materials I use in designs guide me. I also find inspiration from other crafts and techniques from art to furniture design, fashion, and more." Read Lisa's full bio.
Monica Garcia, Peru. Inspired by: "My love for nature plays a big part alongside my commitment to champion my country and represent local flower growers in Peru. In my designs, I use flower varieties that are developed, sown, and grown right here in the Peruvian market. This can sometimes be a challenge because the growers always want to introduce new varieties but I love the challenge of coming up with unique designs which celebrate them." Read Monica's full bio.
Emanuela Araújo, Portugal. Inspired by: "It just has to be everything in nature." Read Emanuela's full bio.
Hyung Hak Kim (Leo Kim), Republic of Korea. Inspired by: "Structural aesthetics, minimalism and accentuating traditional beauty. I take great inspiration from Gregor Lersch's work with structural beauty." Read Kim's full bio.
Patricia Aguín, Spain. Inspired by: "Nature is my main source of inspiration but I'm also inspired by other professional florists and other art forms like painting and photography, as well as different cultures." Read Patricia's full bio.
Elizabeth Newcombe, United Kingdom. Inspired by: "I often draw my inspiration from nature itself and the structure of plants, flowers, and contemporary sculptures. It's not until you really look at the detail within each flower and structure that you realize how truly amazing nature is!" Read Elizabeth's full bio.
Jennifer Thomasson, USA. Inspired by: "I get inspired when I give myself the permission to just play with flowers, with no objective or purpose. In these moments I have the unique opportunity to discover ideas and formulations that I haven't thought about or conceptualized. Following the flow and path of the flowers always unlocks some secret to me." Read Jenny's full bio.
Alejandro Figueira, Venezuela. Inspired by: "Abstract designs, because they allow me to be free to express my skills. I'm also inspired by contemporary art and architecture." Read Alejandro's full bio.
Thanh Tran, Vietnam. Inspired by: "I think nature is the biggest of all inspirations. Growing up in a small town it was the plants, trees, sky, and sea that surrounded me and inspired this love of the natural world. I aim to reflect this in my designs and support our natural environment, recycling as much natural material as possible." Read Thanh's full bio.
Once-In-A-Lifetime
To get two of these world-class florists in one room is rare, to get twenty is a once-in-a-lifetime event. These people are the best at what they do. Their astonishing skills are going to be put to the ultimate test, in timed challenges judged by tough critics – and you can be there for every heart-stopping moment.
Witness mind-blowing talent and serious competition – each of the international contestants will go up against the clock (and each other) in a bid for the cup. Get ready for drama, tension, and blooms like nothing you've seen before.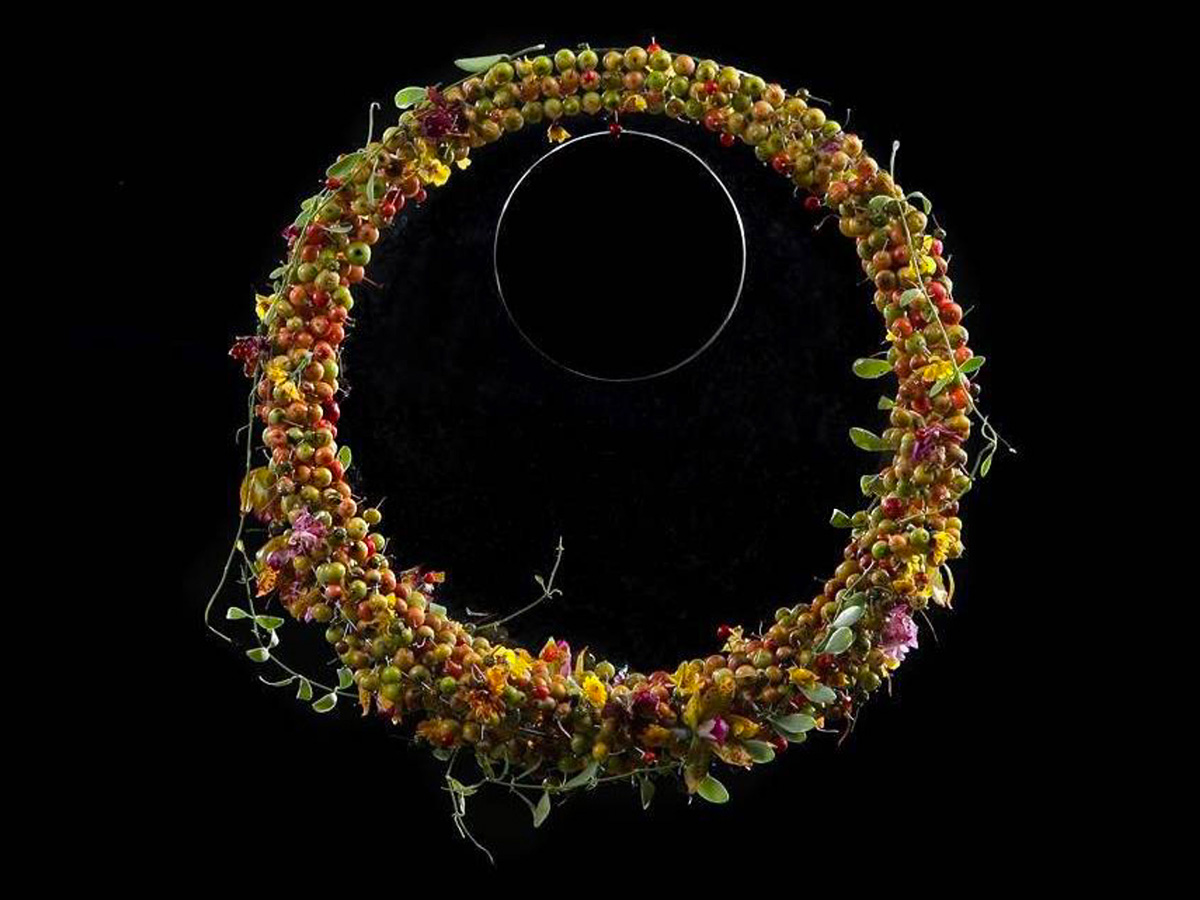 The Interflora World Cup will be a truly unmissable experience. There's so much fabulous floral fun to experience across the three days but the main event is the floristry competition itself. It's the world's biggest, bringing together exceptional florists from around the globe together to compete to be world champion.
See them in action! Buy tickets: https://www.eventarena.co.uk/interflora/interflora-world-cup-1/main-hub.
Header & Feature image by Thanh Tran. All photos courtesy of Interflora UK.