In Nootdorp, a quaint Dutch town near The Hague, lies the birthplace of Inca Orchids, steered by the passion and vision of André van der Goes. He does not grow your usual kind of orchids but chose to specialize in types with - for the big crowd - mysterious names like miltoniopsis, odontoglossum, and zygopetalum. Getting dizzy already by these outlandish names? Read on to learn everything about this exotic nursery and its passionate grower.
From Vegetables to Orchids
In 1997, André's parents leveraged a land consolidation opportunity to make a dramatic switch from vegetables to cymbidium orchids, setting up their operations in a shiny new 1-hectare greenhouse. Initially, the young 17-year-old André was not exactly brimming with enthusiasm about this change.
He admitted, "I found it not really exciting to grow orchids. Yes, cymbidiums are more beautiful than a head of lettuce, but too little happens while growing. I was missing the dynamic cultivation of vegetables."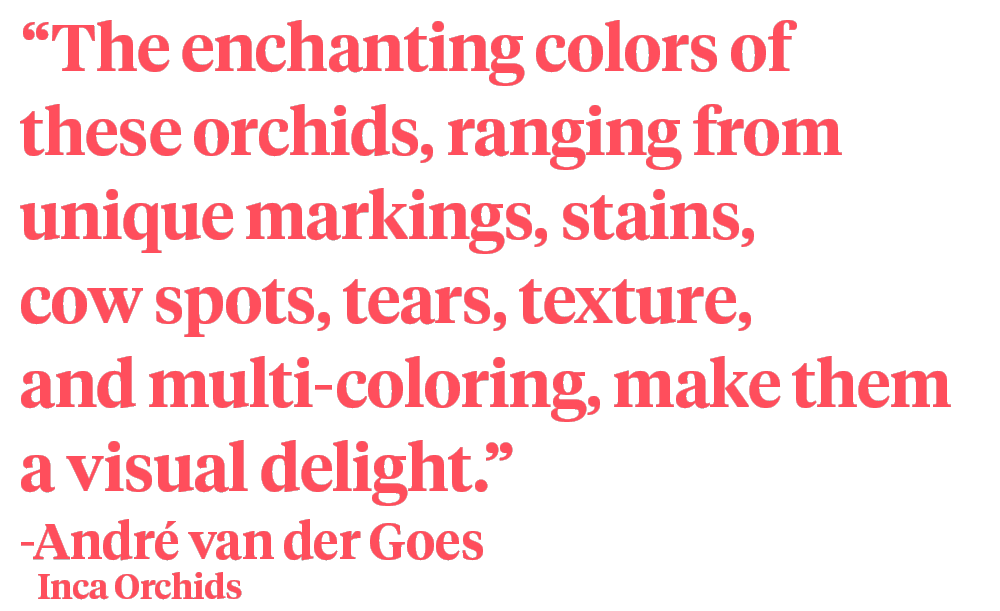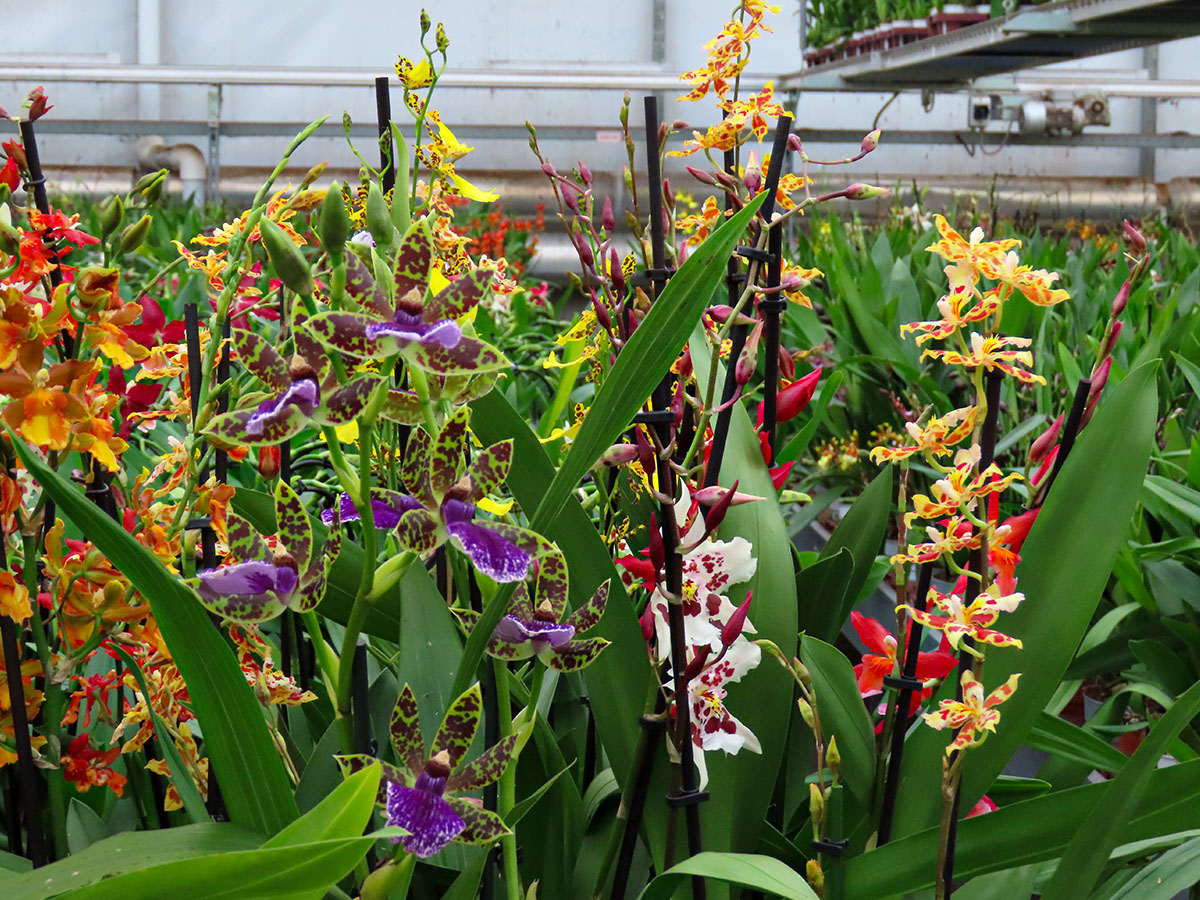 However, a transformative agricultural internship in Brazil's flower-rich region of Holambra sparked a newfound love for orchids within André. Upon his return, he successfully convinced his father to shift their focus from cut cymbidiums to pot plant orchids, marking the birth of their current operations in 2007.
Choices in Niche Cultivation
Becoming proficient in growing one product, whether it's vegetables or cut cymbidiums, does not immediately grant one the ability to grow anything. André invested the first five years into learning through trial and error while cautiously navigating investments and automation processes.
With time, he mastered the cultivation of cambria (varieties of odontoglossum), miltonia (although a different species, still often used as a nickname for miltoniopsis), zygopetalum, oncidium, and dendrobium varieties. These orchids captivated André with their niche appeal, intriguing cultivation challenges, and sheer beauty. Despite the rapid rise of phalaenopsis production, André chose not to follow this trend, instead focusing on his favorite species.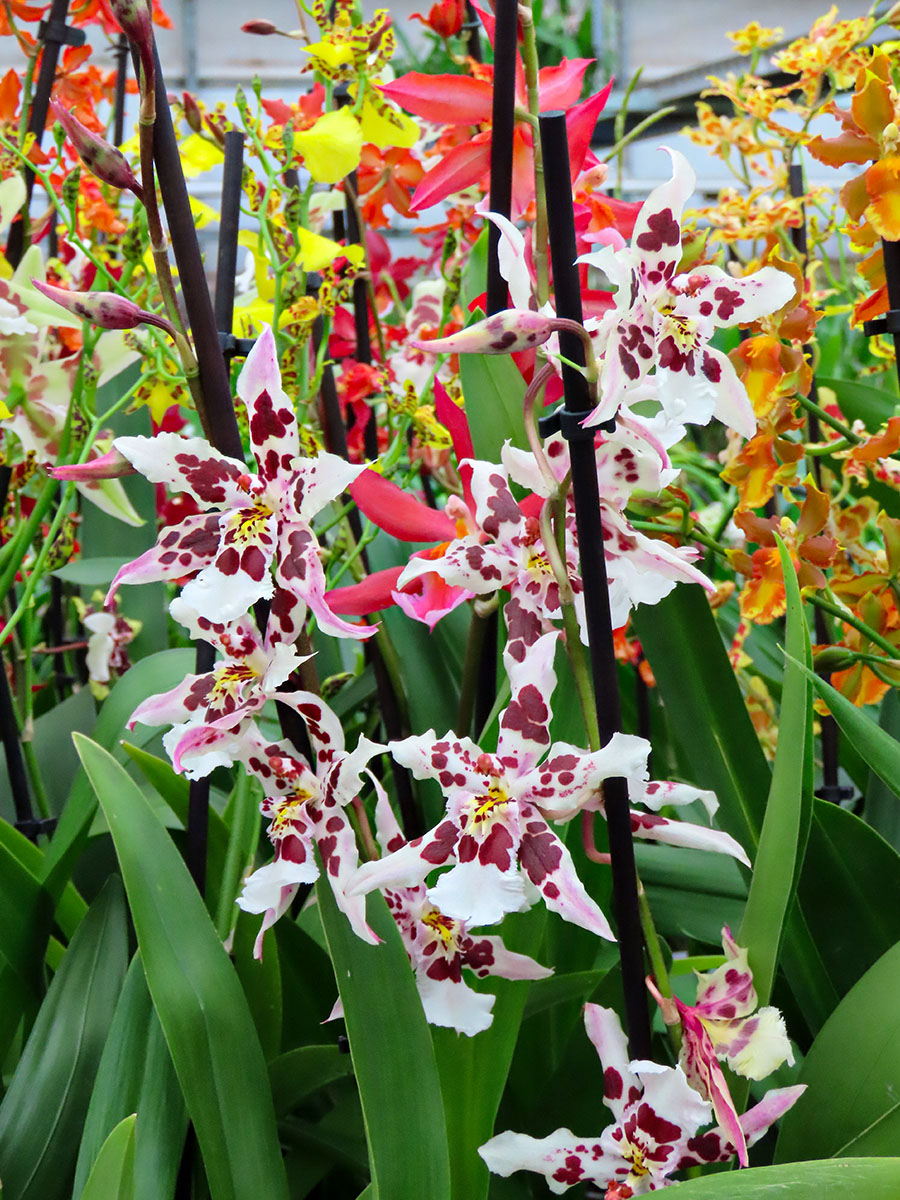 Inca Orchids From the Andean Wilderness
In the world of orchids, the combination of cultivating cambrias and miltonias is a rare phenomenon, not one you'd encounter every day. For André, it was the individual beauty and the allure of these niche orchids that tipped the scale.
"What's so special about these orchids?", you might wonder. "First of all, there's something extraordinarily captivating about the way they look. The enchanting colors of these orchids, ranging from unique markings, stains, cow spots, tears, texture, and multi-coloring, make them a visual delight as well," says André.
"And besides that, I simply love the subtle fragrance that is always sweet, like when you open a bag of marshmallows. Orchids tend to smell differently throughout the course of the day, depending on how they are exposed to sunlight." Their colors, textures, and unique patterns also add to their charm, offering an astonishing range of shapes from super tiny blooms to big-petaled ones.
André's favorite orchids often find a place in his home, offering a little slice of the Andean wilderness right there. This connection to the native lands of the Incas served as the inspiration behind the company's name - Inca Orchids.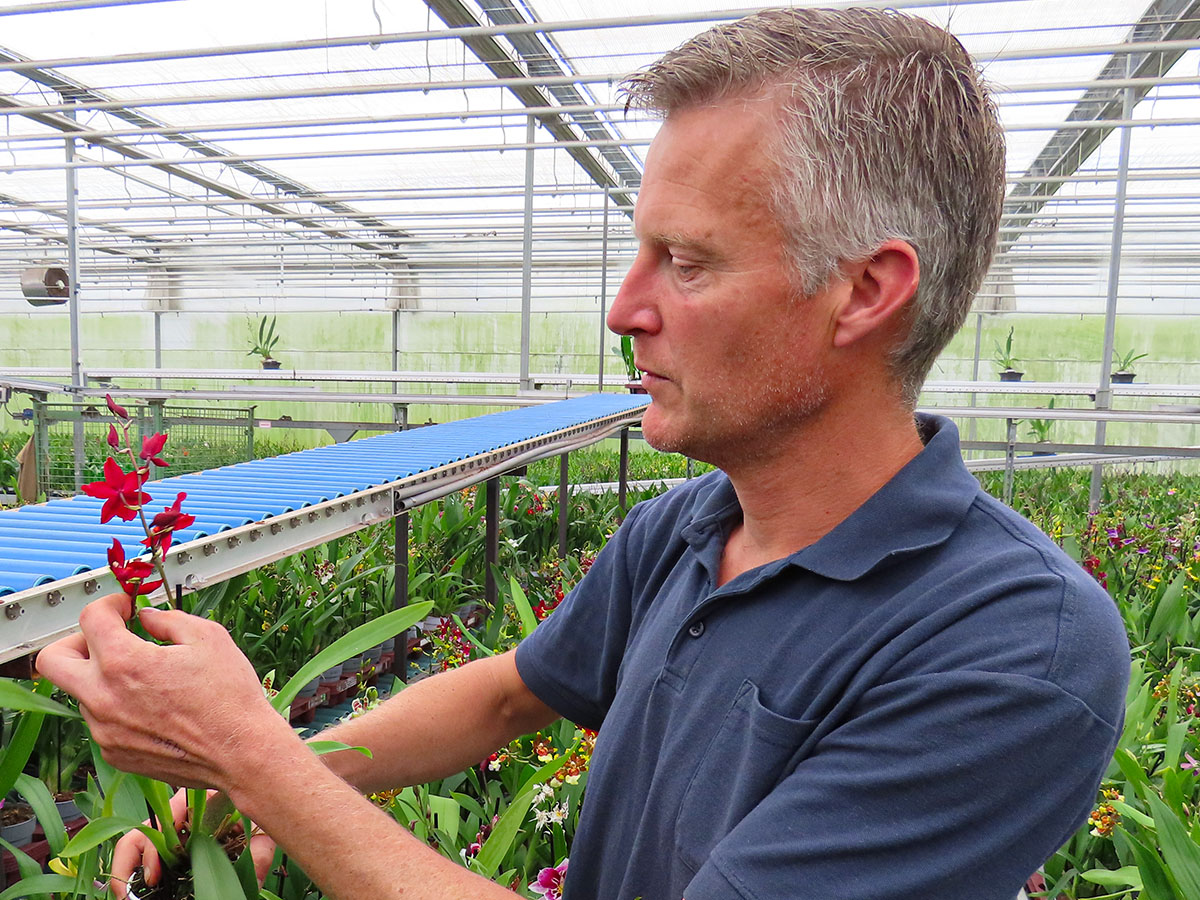 Cultivating Challenges
Despite the charm and allure of these orchids, cultivating them isn't a walk in the park. "There's so much to learn and so much to develop with these products. They never cease to challenge you," André admits. However, these challenges haven't deterred him; instead, they've fueled his determination to improve and innovate.
"They pose significant cultivation challenges that keep the process dynamic and engaging. And, most importantly, they're absolutely niche market products, not something that's being mass-produced."
While the journey hasn't always been smooth, André's confidence in his niche product line remains unshaken, stating, "Although it has never been easy to get good revenue on these orchids, the demand is there and increasing."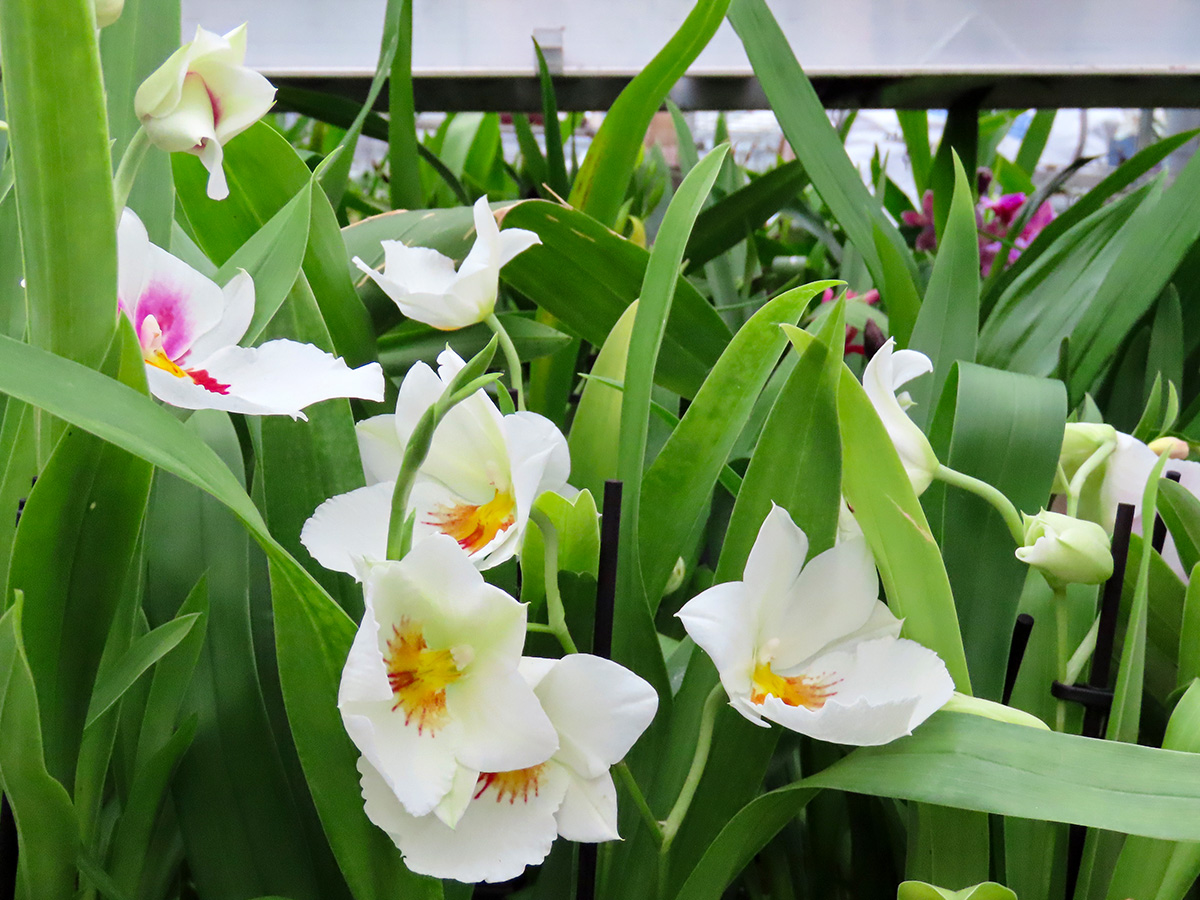 Collaborative Growth with Floricultura
Growth and success in the cultivation business are seldom a solitary affair. Inca Orchids receives strategic support and insights from its largest supplier, the breeder Floricultura. This collaboration has been pivotal since the onset of Inca Orchids' journey.
"We get a lot of feedback and strategic support from our biggest supplier, the breeder Floricultura. All miltoniopsis varieties that we have, and some odontoglossums and zygopetalums come from Floricultura. We are testing several of their promising varieties and giving information back about their growing habits. This way we support each other optimally in both our specialisms."
André continues: "Floricultura is a no-nonsense company with direct lines and is extremely driven to innovate. We share a sense of adventure when it comes to breeding and growing orchids," Inca Orchids and Floricultura weather the inevitable failures together, sharing in the triumphs, and continually discovering new varieties to explore new markets.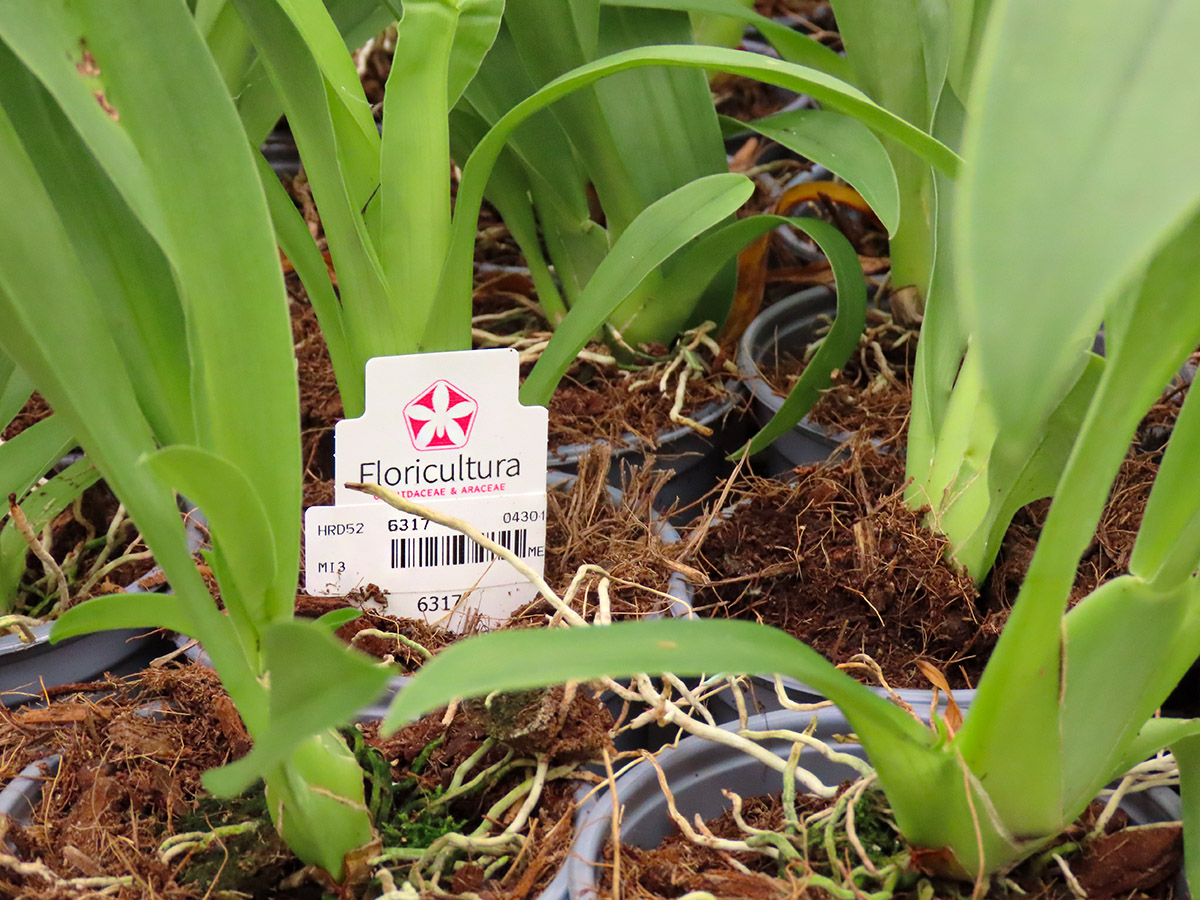 Navigating the Niche Market
André's unique approach and dedication to cultivating these rare orchid varieties have piqued the interest of a younger demographic, apart from the typical connoisseurs. These enthusiastic youngsters demonstrate a desire to explore beyond traditional choices, significantly contributing to the demand for Inca Orchids' unique species.
It might well be that one of the reasons for its growing popularity is the creative possibilities you have with these (mostly) epiphytes - which means they have the ability to grow outside the pot or on tree trunks, without harming these. The adaptability of these plants opens the door for numerous inventive applications and imaginative displays.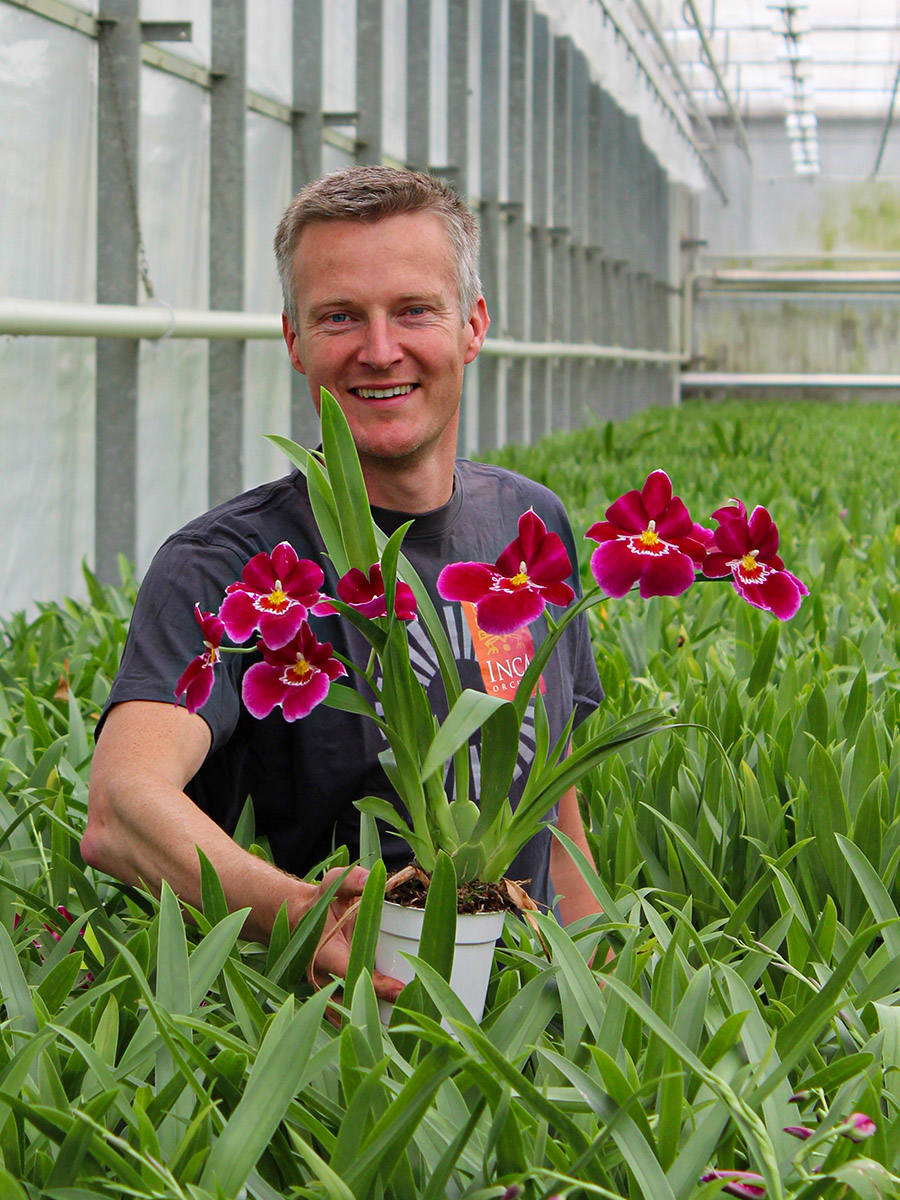 Where Can You Find These Exotic Beauties?
Inca Orchids have spread their fragrant charm all across Europe, from high-end florists and garden centers to retail channels. The most significant markets lie in southern Europe, especially France, and Portugal, though demand from Germany, the UK, and Scandinavia is also high, and Eastern Europe is gradually discovering these exotic orchids as well.
So, whether you're looking for the more exclusive, expensive varieties, or the more accessible one-spike varieties, there's an Inca Orchid for every taste and budget. Next time you're on the hunt for flowers and plants, keep an eye out for these wonderfully fragrant, vividly colored, and unique orchids. They may just steal your heart, as they did André's.