With summer nearly upon us, it is time for the seasonal beauties from the German grower
Wans Roses
. This third-generation horticultural company, run by Christian Wans and his wife Melanie, specializes in roses and focuses on bringing you the most beautiful varieties with English garden rose style appearances and mesmerizing scents.
Wans Roses - The Rose Specialist From Germany
Wans Roses has been producing cut roses since 1975. At that time, roses were one of the various cut flowers available from the farm but in 2001 they switched their focus completely to growing stunning and excellent cut rose varieties under glass. They specialized even further in 2011, by adding more special roses, especially varieties with the appearance of the classic English garden rose. Their portfolio currently consists of 32 rose varieties, all of which are characterized by particularly good quality and durability.
Growing High-Quality Cut Roses
The production of their cut roses takes place in Germany in the Niederrhein region in a modern greenhouse of 42,500m². During the cultivation period of approximately 5 years, the rose plants grow in a special coconut substrate on culture channels, which facilitates harvesting work. Every day, thousands of Wans Roses' products are auctioned at the Veiling Rhein-Maas in Germany and at Flora Holland in the Netherlands. With up to 5.6 million roses being distributed per year, Wans Roses are widely available to wholesalers and florists throughout Europe and beyond.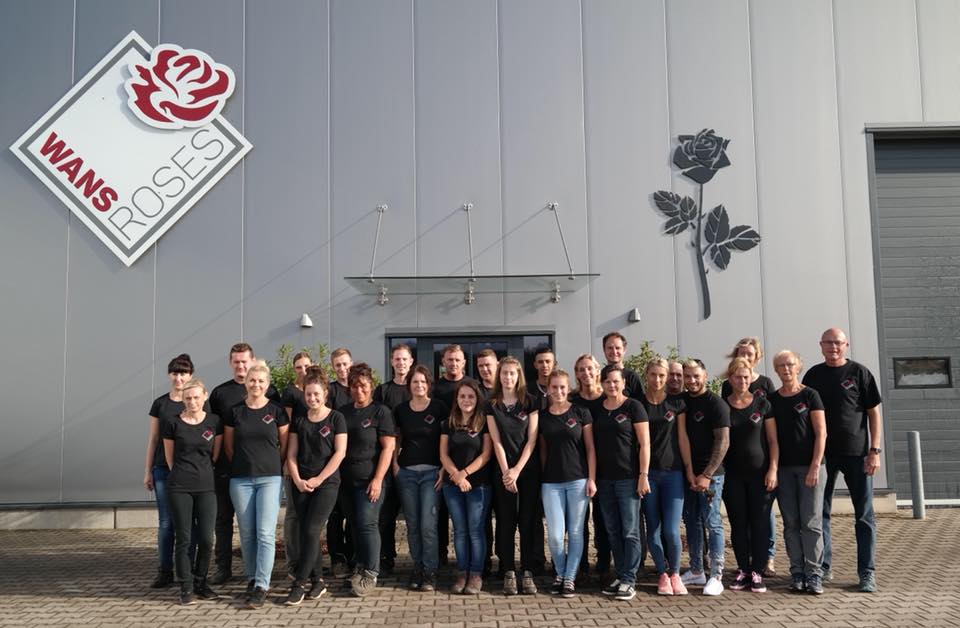 Sustainable and CO2-Neutral Production of Premium Roses
Wans Roses stands for sustainable and CO2-neutral production of their premium cut roses that are grown to celebrate special occasions in life. Sustainability in the production of consumer goods has more and more relevance in the last few years for both the trade as well as for end-consumers. Even in horticulture, this development does not stop and increases in importance. Wans Roses participates in the sustainability movement by constantly evaluating and improving their production processes, from energy supply and plant protection to wastewater recycling and ecological packaging. You can read more about their environmental efforts here.
Wans' Royal Beauties for 2021
Wans Roses can be called a specialist in growing roses that have outstanding shapes, colors, and scents. Whether it's English garden rose-shaped varieties, scented wedding roses, or roses with exceptional blossoms and colors, they love their products and grow them with the utmost care and attention. To underline the individuality of their premium roses, they market their varieties under the brand Royal Beauties®. With an ever-changing assortment of stunning flowers, they bring new Royal Beauties® to the market every year. Let's dive into some of the cultivars that are being introduced in 2021: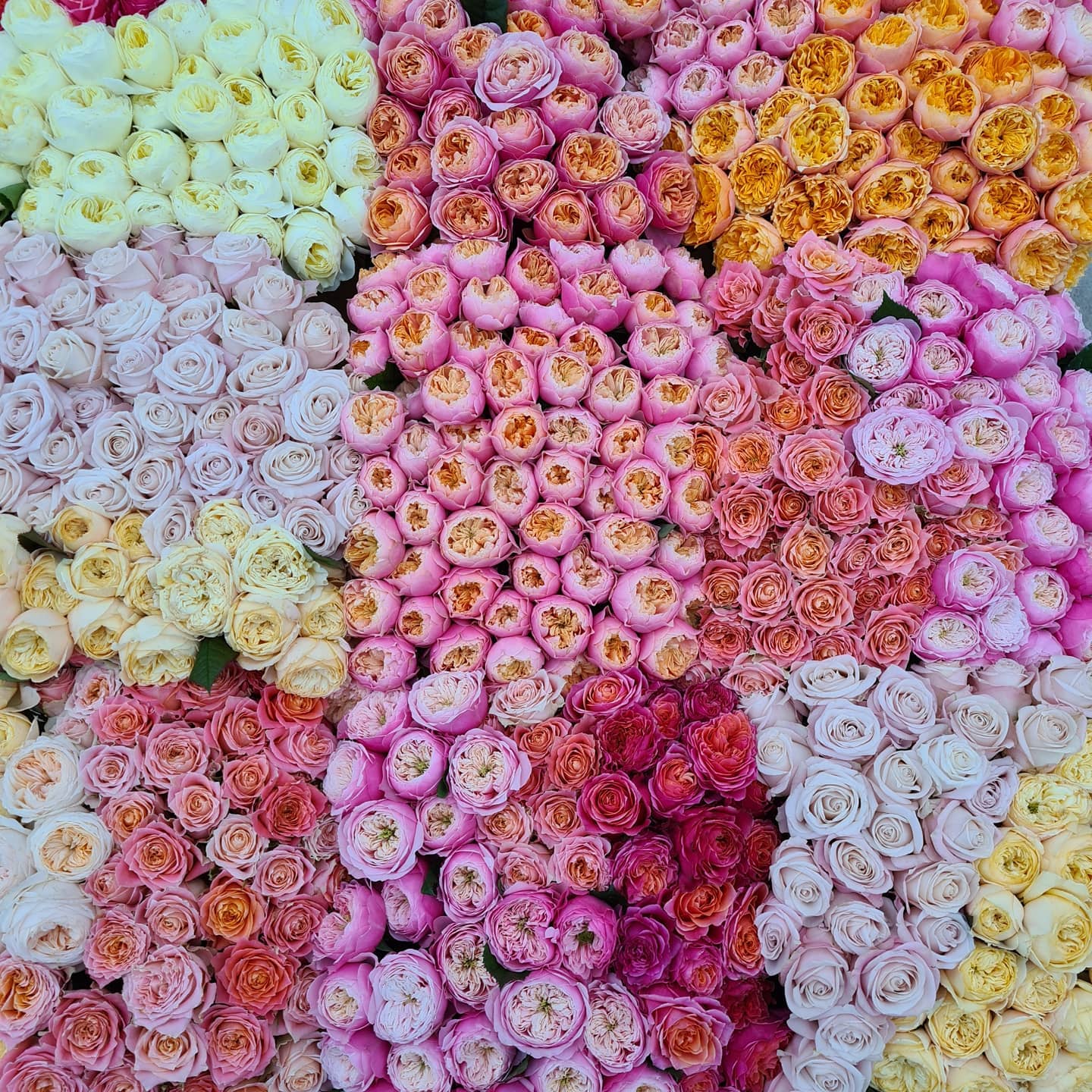 Cappuccino
This rose is representing the latest trend of brown, beige, and gray-colored roses. This variety is not new, but with it being a part of their portfolio since this year, it will be the first time that Cappuccino will be available made in Europe. No air fright needed and produced with 100% CO2 neutral energy.
Houdini Summerhouse
Houdini Summerhouse is also not new to the world but they fell in love with her because of her beautiful blossom shape and color and her really good vase life. Houdini Summerhouse is a great addition to their current portfolio and is a great fit with this year's color trends in the wedding and floral industry.
Living Coral
Living Coral, the name says it all. Her color is out of the ordinary, shining in different facets of coral. When she opens up, she shows her inflorescence. A beautiful English garden rose with special blossoms.
Magic Vuvuzela
This new rose variety in Wans Roses' assortment is now the 5th Vuvuzela they will include in their portfolio. With her strong red-pink color she is a completely new member of the Vuvuzela family. Other Vuvuzela roses that have won the hearts of florists for years are White Vuvuzela, Romantic Vuvuzela, and Golden Vuvuzela. Magic Vuvuzela is a beautiful English garden rose for all kinds of occasions.
Pinky Pie!
Pinky Pie! has a beautiful and big English garden rose blossom, her color changing from a fine creme tone in the center over a fine rosé to a light green at her outer petals. The perfect wedding rose for the romantic brides. Or for any other luxurious decoration.
Shades of Grey
A grey shining rose, that they could not pass by when they saw her for the first time. She comes with big and lovely ruffled garden rose blossoms, and is a star among their new varieties. With her soft silver-grey hues, she will fit seamlessly into this year's color trends and is a perfect rose for any kind of special bouquet.
Solsbury Hill
Solsbury Hill is a new white garden rose in the portfolio of Royal Beauties®. She opens up to a lovely flower plate filled with fine white petals and a small green blossom heart. She combines shy elegance and pure beauty. From weddings to last honors, she enriches all situations in life.
Wans Roses website
or their new
sales brochure
for 2021.