Betweenness Project
Stockholm-based designer Julia Olanders has used construction materials that are usually hidden in buildings to create a series of decorative vases for her Betweenness project.
The Toxic Vases by Julia Olanders are Reminiscent of an Ancient Greek Urn
The 15 vessels in the series were each made from fabric molds of the exact same shape. Although they range in size from small to large, each has a bulbous belly and thin neck reminiscent of an Ancient Greek urn or a headless bust.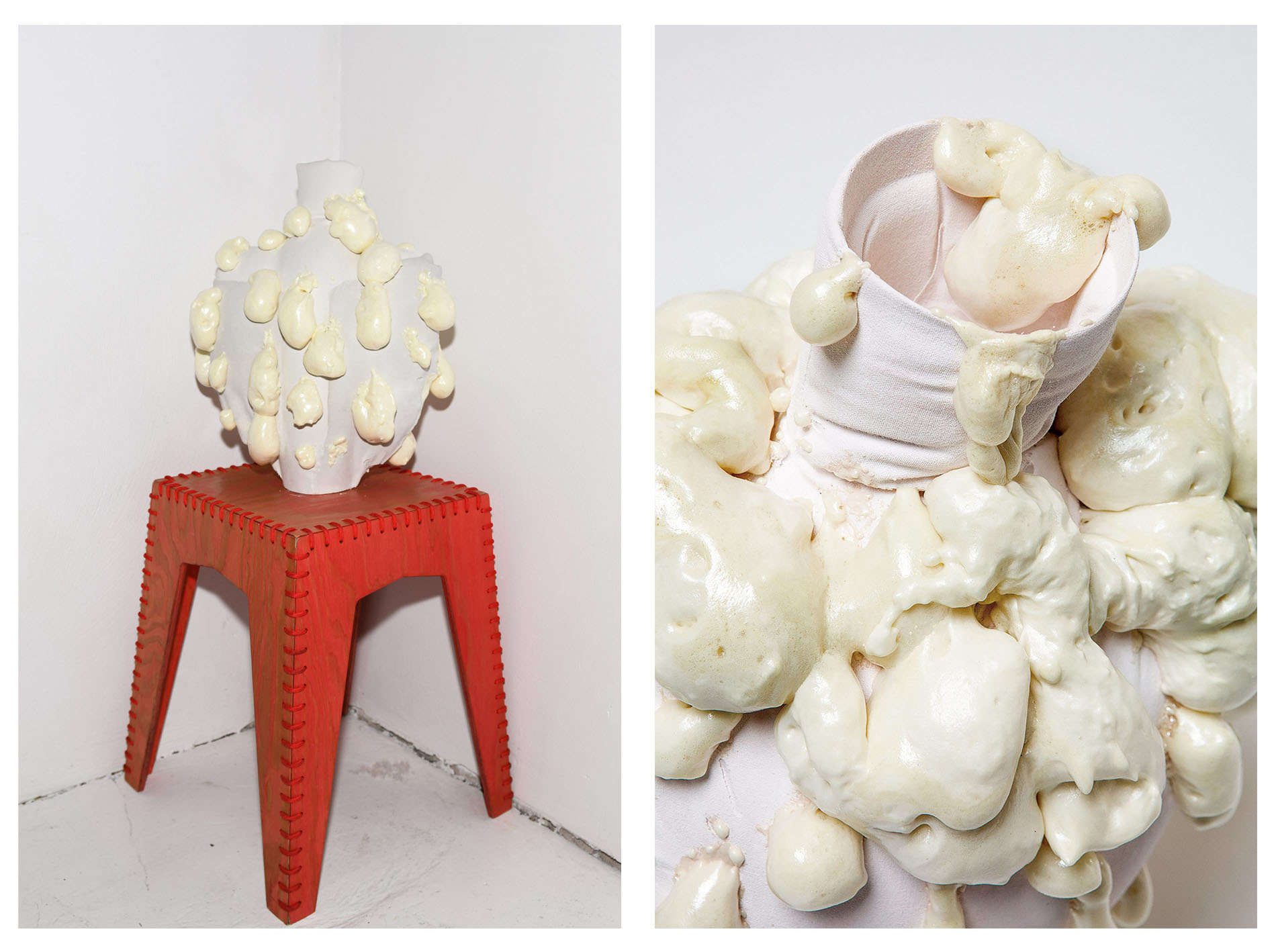 A "Blob of a Thing"
These molds were cast in plaster, concrete, and insulation foam to distort the classical shape into a "blob of a thing", that straddles the line between beautiful and ugly.
"I need to wear a protective gas mask and gloves at all times when working with these materials," Olanders told Dezeen. "They're very bad for my skin and for inhalation. And that's really where my fascination started in this project."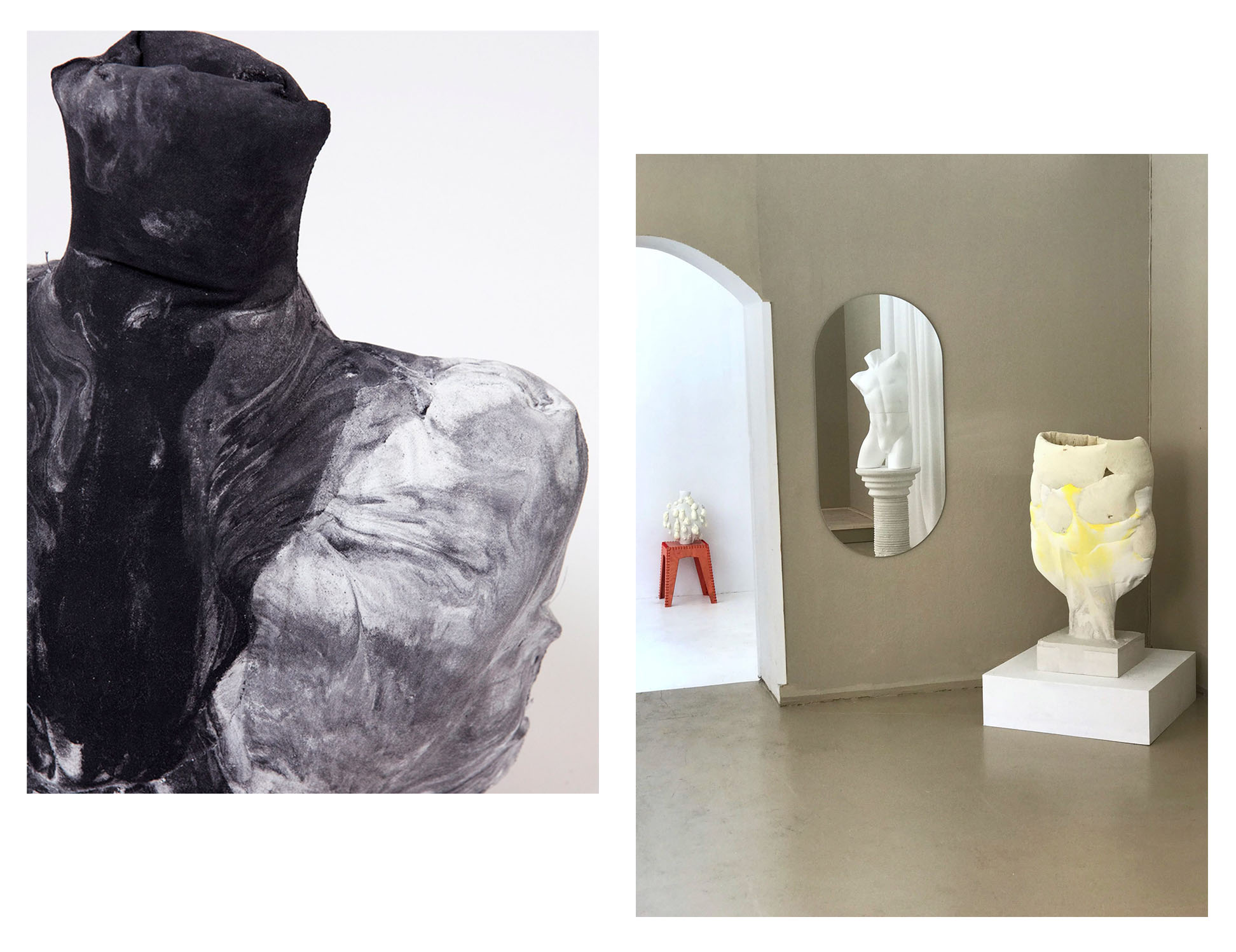 "Can something toxic become beautiful? Do we understand the impact these material pose on us and our surroundings when using them in architectural projects and as building materials?"
The focus of the Project is on Materials
With the main focus of the project on materials themselves, the designer decided to let them guide the production process. Rather than setting out to achieve a certain shape, for each vase, she added the plaster, concrete, and insulation foam into the double-sided fabric mold while it was hung upside down.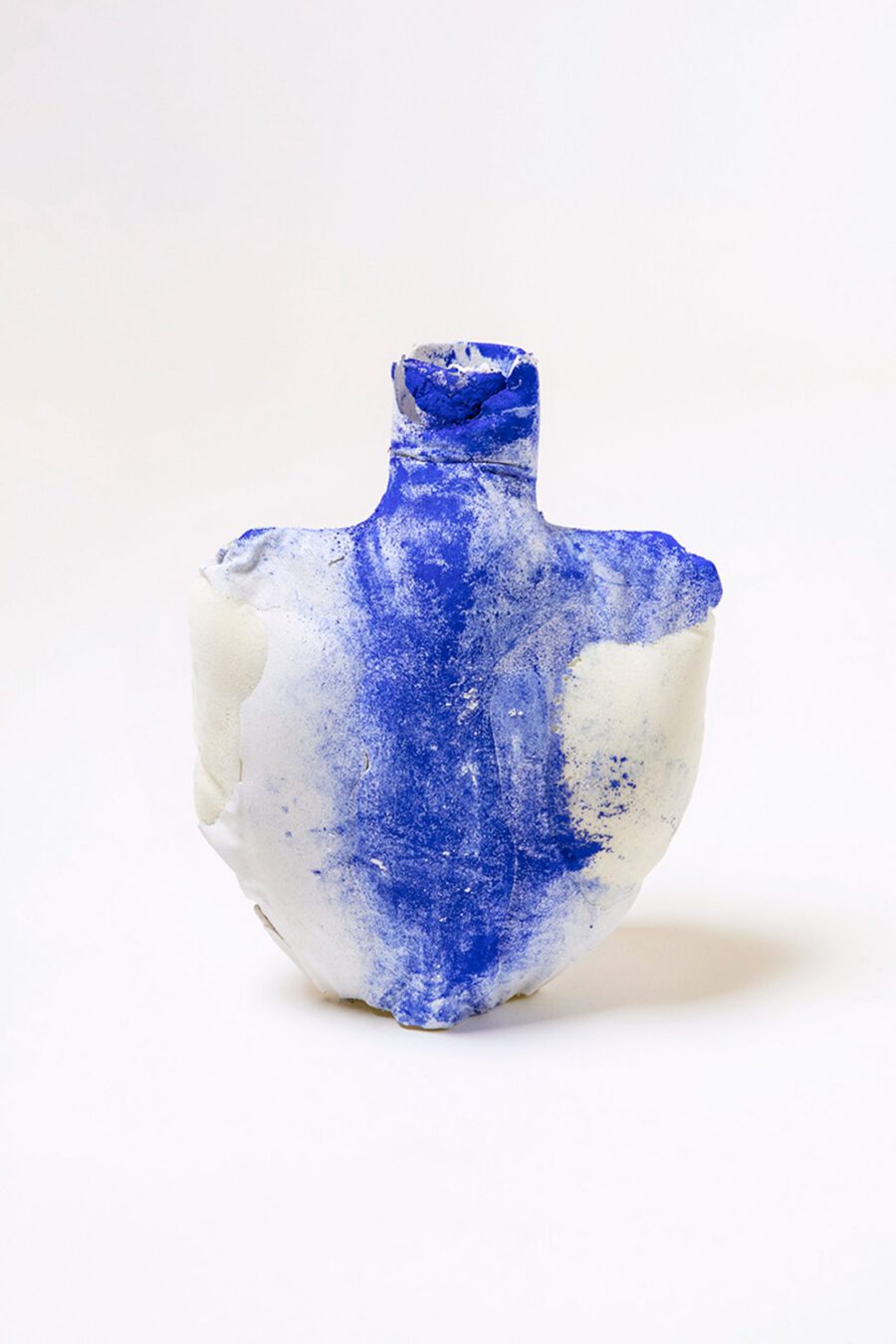 "I let the materials decide how much room they want to take up and which shape they want to take in the mould," she explained. "They guide me along, and I leave room for unexpected happy accidents or unforeseen bumps or shapes."
"The pieces become their own little individuals when I start decorating them with more layers of foam, plaster or concrete. I work on them until I feel that tug of uncertainty: is it a vase or a sculpture? Is it pretty or ugly?"
Colors
The colors, which range from pastel pink to deep azure blue are either added as pigments into the mold before casting or later using spray paint.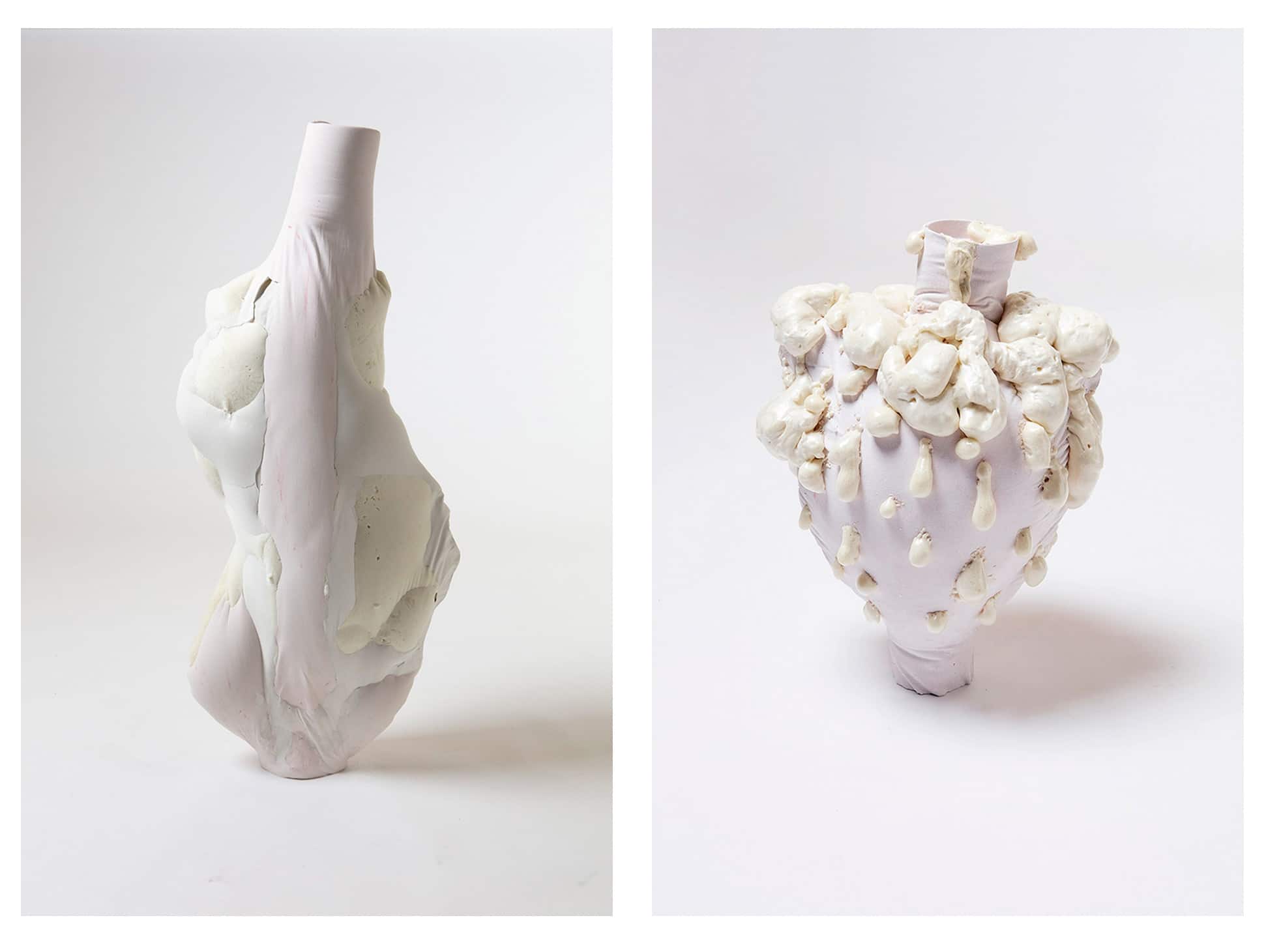 Betweenness
As the name Betweenness suggests, removing these materials from their original context hopes to question their easy, black-and-white categorizations as practical or decorative, something precious to be kept or something shameful to be hidden. Julia Olanders:
"Materials and objects have specific connotations that helps us categorise and relate to them. As a sewn piece of fabric, the mould is associated with craft and women's handiwork while the building materials come from heavily male dominated industries,"
"By combining them into this genderless blob of a thing – like a body stripped from its revealing skin, a fleshy equivalent of the antique statue – I hope to invoke a sense of confusion in the viewer, a way of interrupting our categorisation."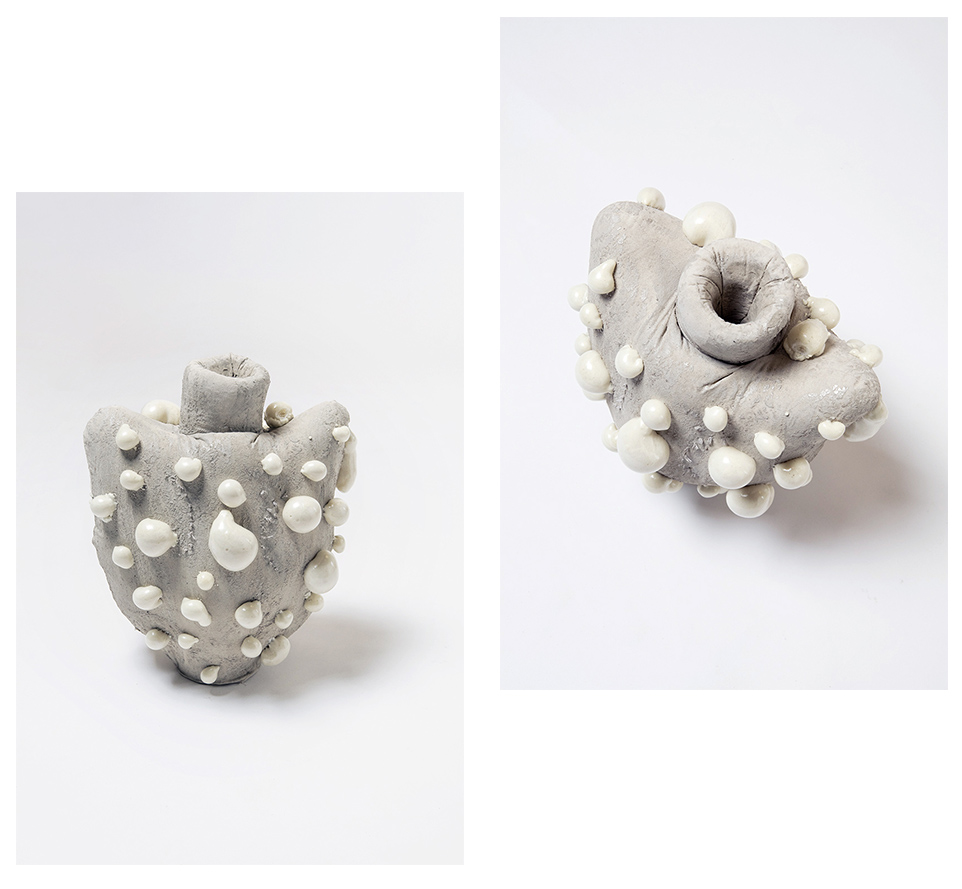 Young Swedish Design Award
The project was among 25 selected as part of the annual Young Swedish Design award and displayed at the ArkDes museum during Stockholm Design Week. With the aim of highlighting work from the country's most interesting, emerging designers, the exhibition will go on to tour both in Sweden and internationally.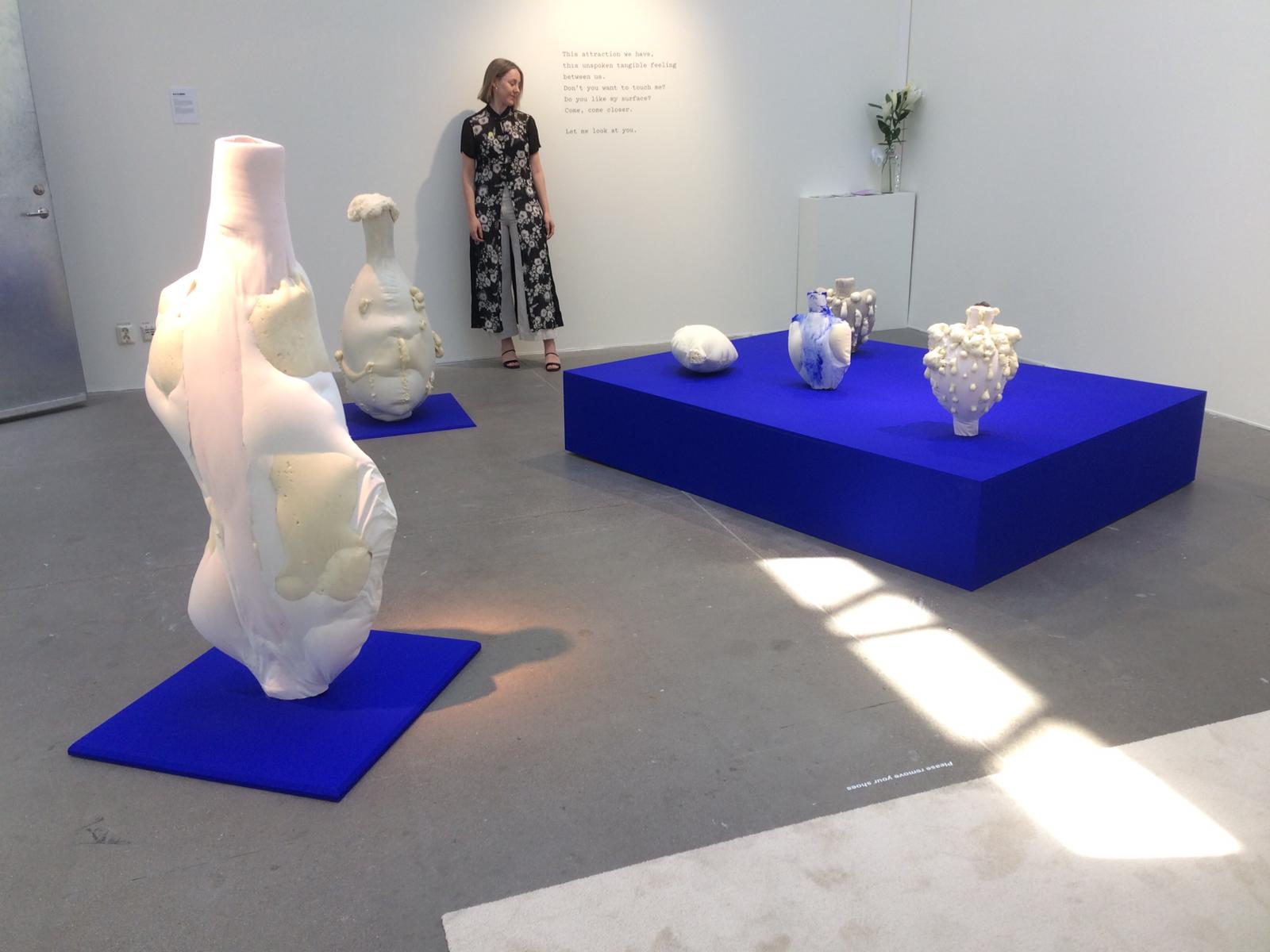 Another young designer that has tried to challenge our associations with the materials that populate our everyday life is Eindhoven graduate Dorian Renard, who has created a series of furniture by blowing plastic like it was glass. Still others, like Tessa Silva, focus instead on substituting potentially harmful materials with compostable alternatives, as in her series of vases made using surplus milk and chalk.