Talk about impressive! Korean artist Kwang-ho Lee uses his brushes to bring cacti to life on the canvas. He creates fascinating hyperreal paintings with strokes of paint scarcely wider than a hair. His favorite subjects are cacti that bristle with thorns and tangled branches.
Kwang-ho Lee Creates Hyperreal Paintings of Cacti
Kwang-ho Lee is a Korean artist and university professor working in Seoul. He has been widely represented within Korean fine art circles but is still relatively unknown abroad. Considered to be at the forefront of the contemporary Korean realist movement, his work deals with the sensory experience of touch.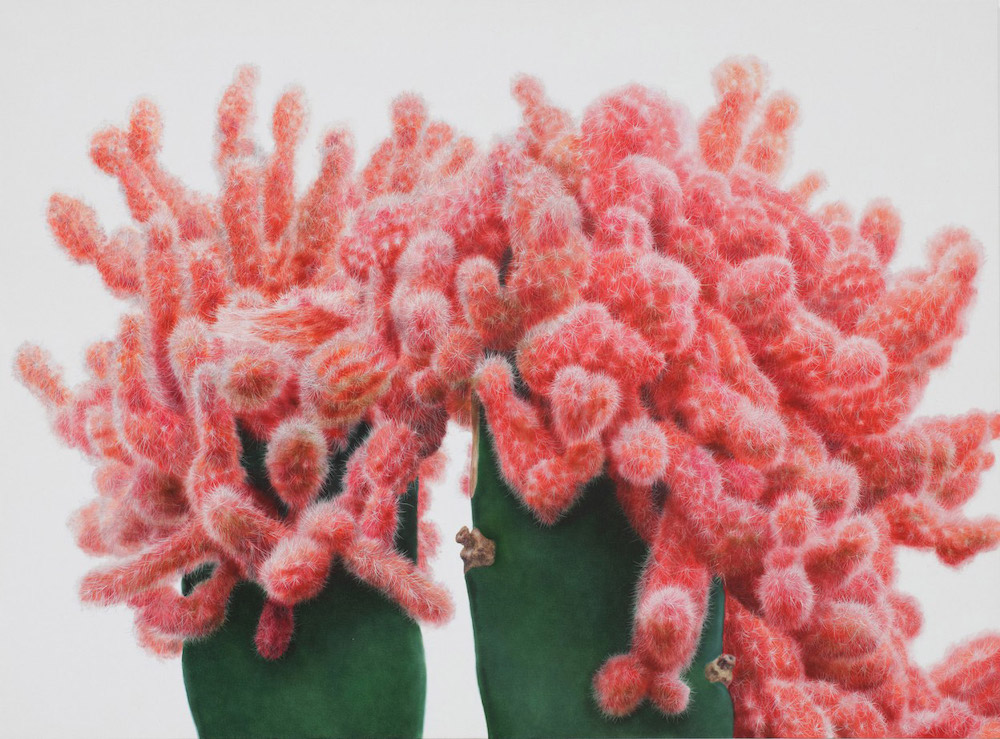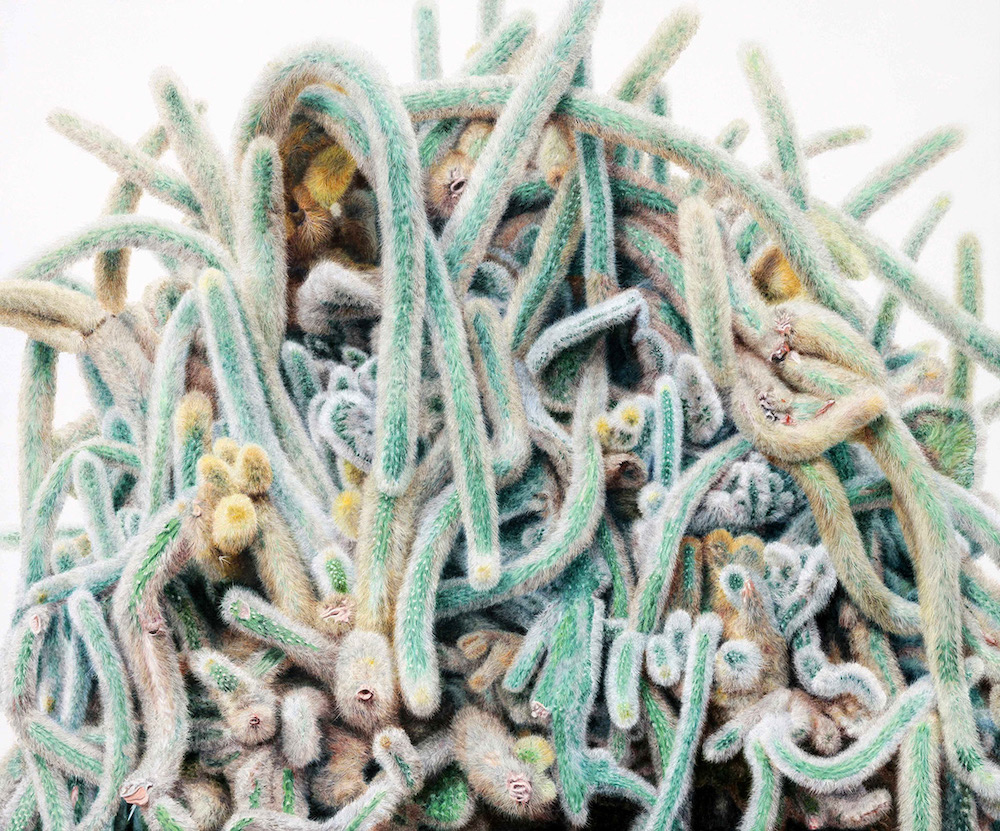 Paintings Up to 10 Feet Tall
Through his larger-than-life, hyper-realistic paintings he tries to make his viewers experience what it is like touch something, while merely looking at it. In his series, Cactus, the sheer size of the paintings – which measure up to nearly 10 feet – allows the cacti to take on a life of their own. The practice of painting the cacti as portraits pushes the viewer to search for a human gaze within the paintings, often resulting in a perceived reflection of oneself. In the words of Walter Benjamin, "To perceive the aura of an object, we look at means to invest it with the ability to look at us in return."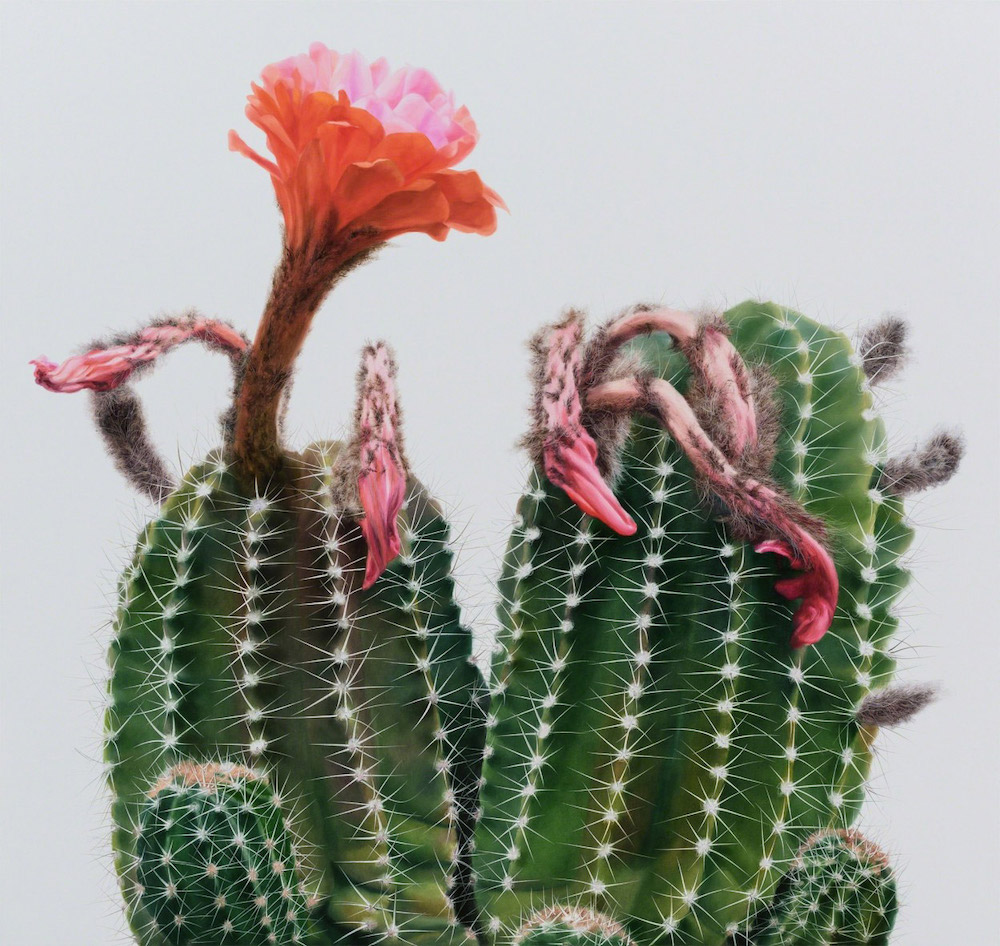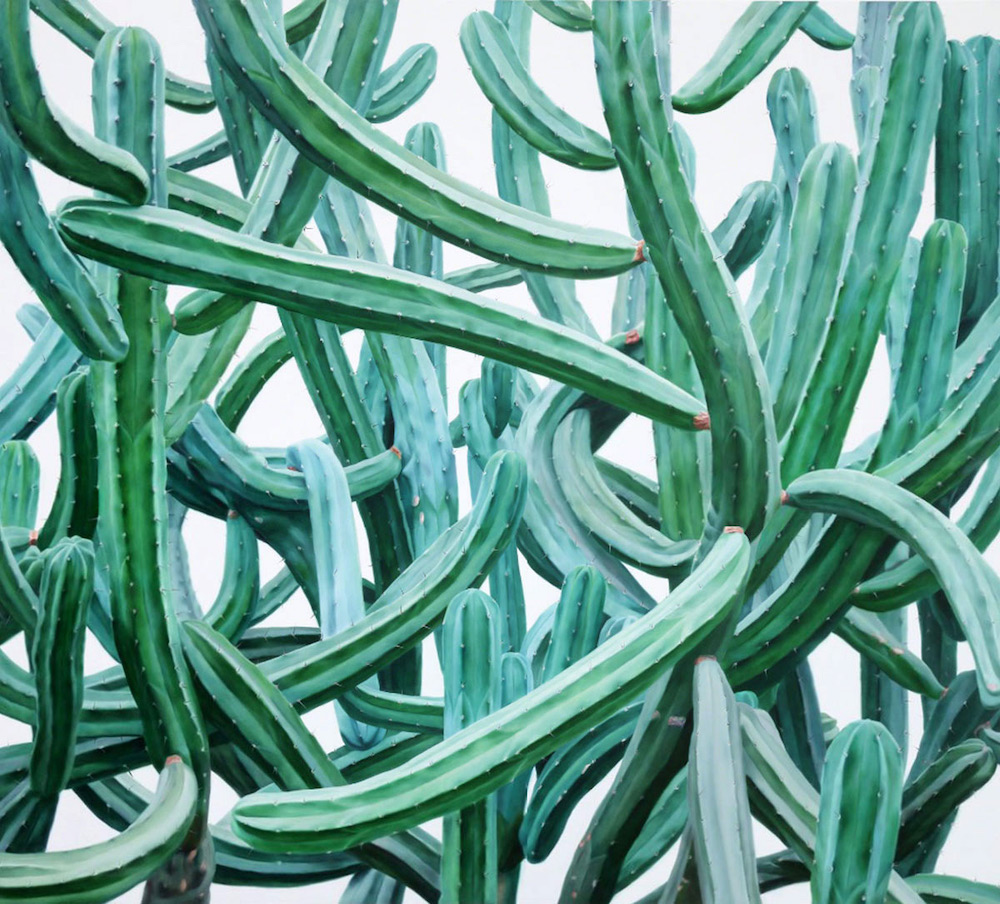 Work and Exhibitions by Kwang-ho Lee
Artist Kwang-ho Lee was born in 1967 in Seoul, South Korea. He studied painting and visual arts at Seoul National University. His work has appeared in many solo exhibitions throughout South Korea at prestigious galleries including the Kukje Gallery and the Hanjeon Plaza Gallery. Kwang-ho Lee lives and works in Seoul, where he is not only an artist but also a university professor.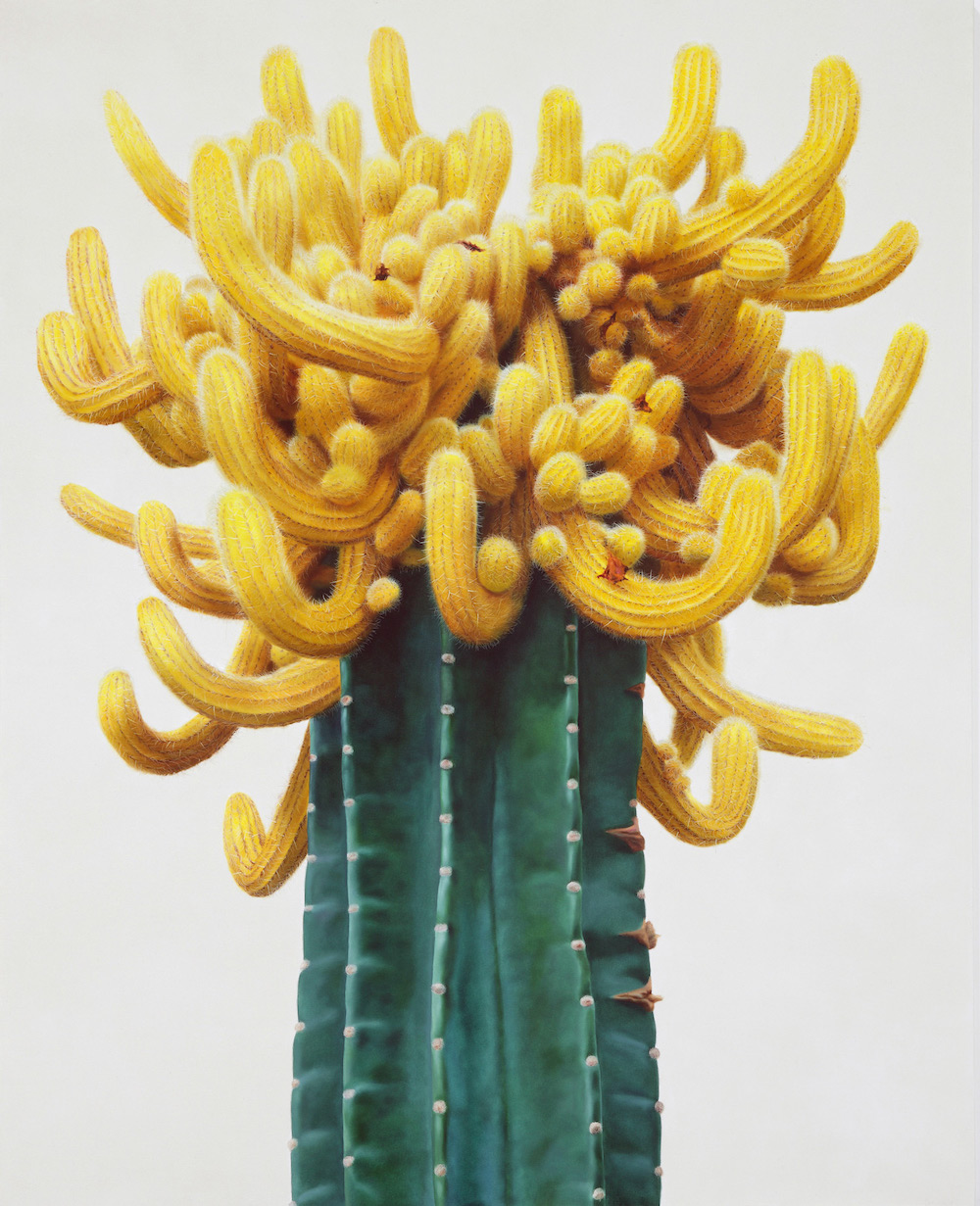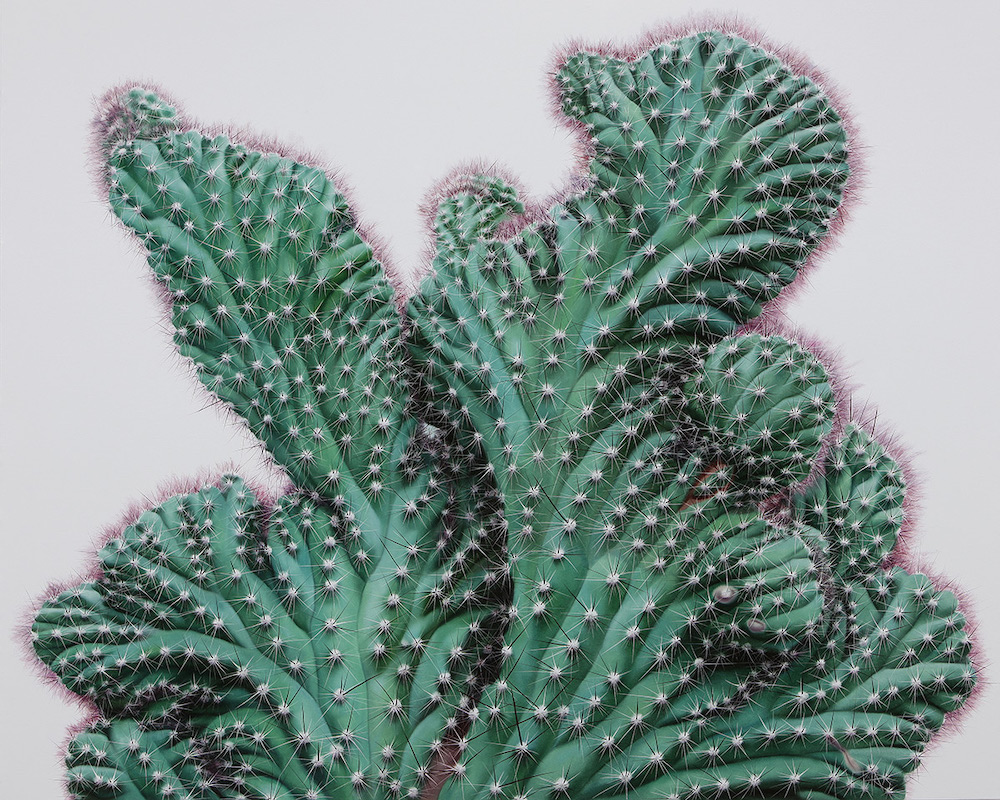 You can see more of Lee's work at 
Johyun Gallery
, 
Artsy
, and 
Atelier Aki
.