Looking just like the magical glass sculpture filled with a gorgeous bloom featured in 'The Beauty and the Beast', artist Lauren Pruen has managed to botanically wire flowers into precious shapes all inside glass cloches. Learn more about the delicacy of her work here.
Lauren Pruen Creates Botanical Textile Sculptures Inside Glass Cloches
Lauren Pruen's botanical specimens grow from root to bloom under tall glass cloches. Thin wire strands are formed into tubers and stems that support fabric blossoms, which she occasionally paints for variance in leaf color and extra complexity. Each exquisite sculpture is a homage to natural life forms and historical biological investigations, reconstructed as valuable three-dimensional specimens worth conserving.
Unique Textile Sculptured Botanicals
Pruen's pieces are all sculptured in fabric, wire, wood, and paint, which gives her work added value and differentiation when it comes to her method of work and artistic abilities. This continuous series seeks to portray the essence and details of the plants we live with. Plants that are celebrated, disregarded, or considered weeds are reframed in such a way that you look again and again.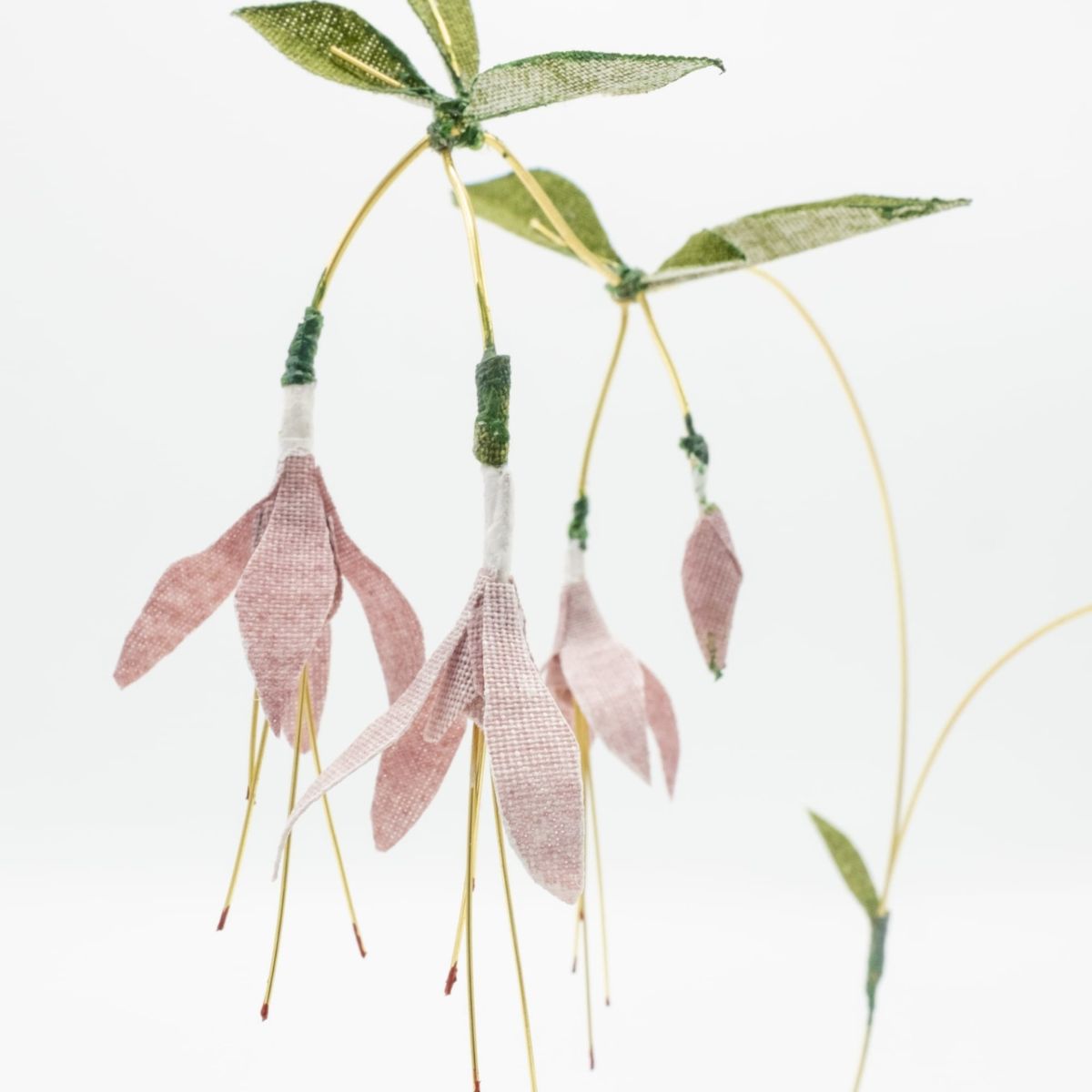 The Source of Her Inspirational Ideas
For Lauren Pruen, the golden period of floral art serves as her main source of inspiration for each and every one of her botanical pieces placed inside of glass, which gives them all a very heavenly appearance. Scientific investigations chronicled the entire plant, from blossoms to roots. These are my interpretations of living examples, with special emphasis on the form and balance of these natural structures.
An Artist That Is Fascinated by How Things Are Made
Lauren Pruen shares she has been lucky and blessed to be supplied with rich social and historical connotations by employing craft and textiles as an art medium. Her interests are in the tension between material, method, and subject matter, as well as the possibility to experiment with ideas and perceptions that these produce.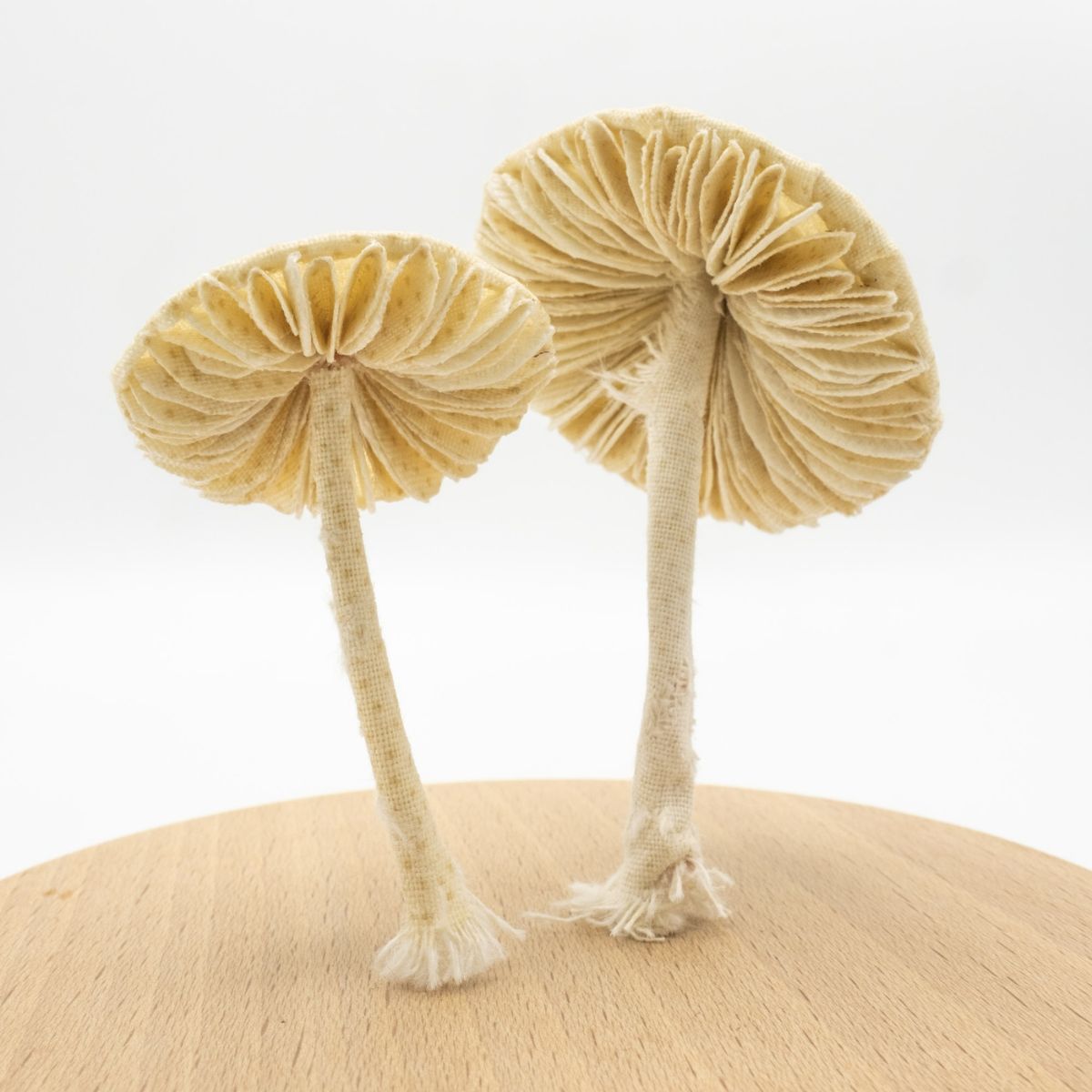 Her background started when she was awarded a degree in fine art from Bath Spa University back in 2006. She shares how much she wanted to get away from the typical gallery circuit and work with people after moving to London. However, she wasn't sure in what capacity and ended up working in horticulture. Pruen enjoyed this unexpected and often incredibly creative detour, but also knew she wanted to share her love of art with people who may benefit from it. This said, 'Botanicals' is inspired by her most recent experiences and interests in flora. Making, and searching for equilibrium all play a fundamental role in the pieces she creates.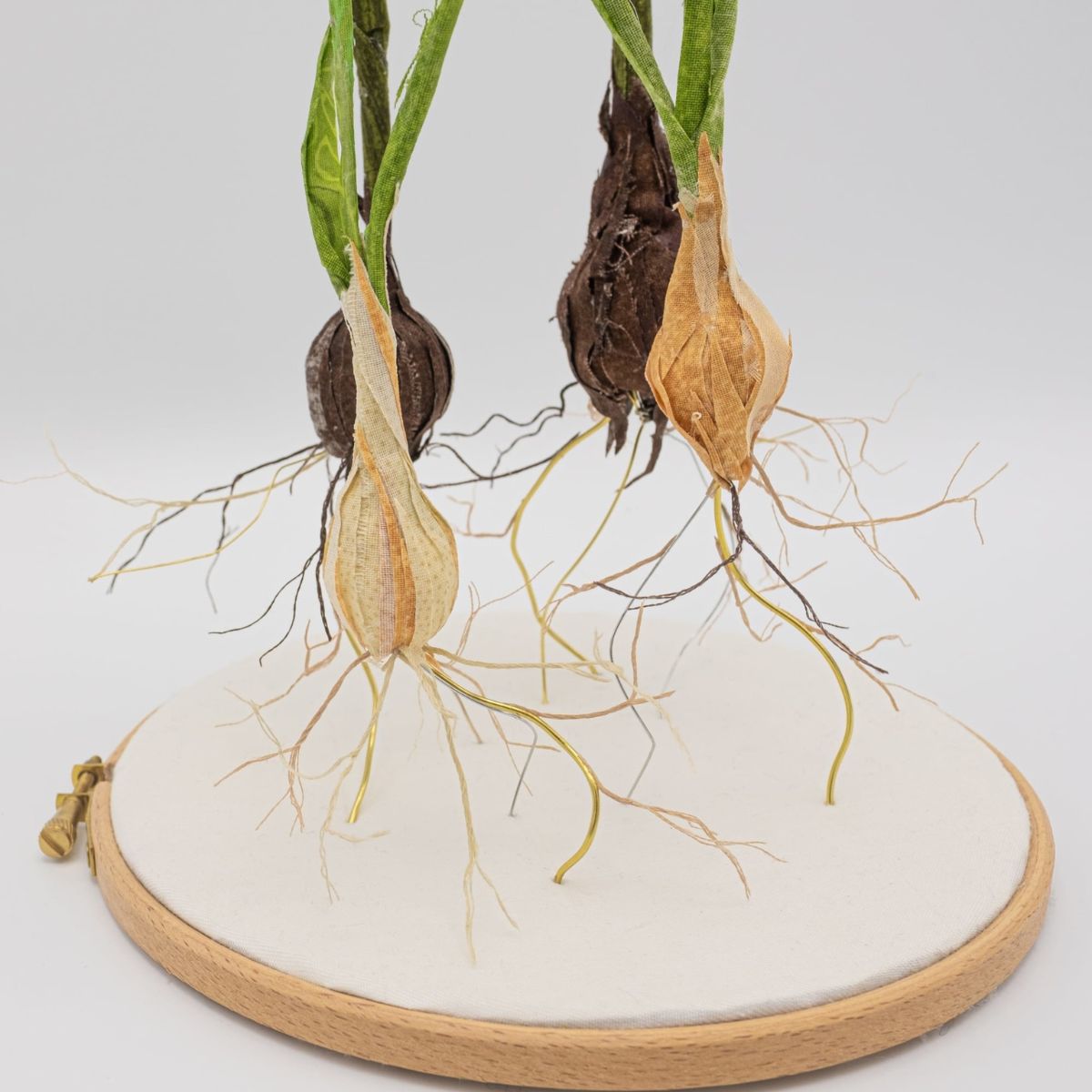 Find more of Pruen's ferns, lilies, and other works on her website and Instagram.