A leafy project that was born during the Pandemic is now a reality and Margaux from Leaflace Decor situated in the United Kingdom is extremely proud of what this project has turned out to be. If you've never seen or heard about Leaflace, this is your grand opportunity to let Margaux, owner of Leaflace UK explain this type of foliage that is a treat for your eyes.
Dried Foliage Is Trending in Interiors in the UK
Margaux, owner of Leaflace Decor in the UK shares intimate details on how her journey has been and why she loves Leaflace so much at the moment of choosing the appropriate foliage to work with. Margaux shares that the question most asked about Leaflace dried foliage is—is it really made from leaves? The sculptural forms are 100% natural and made from phormium leaves, a fibrous plant formerly used for rope-making. Each leaf is individually crafted to create the lines on the blade.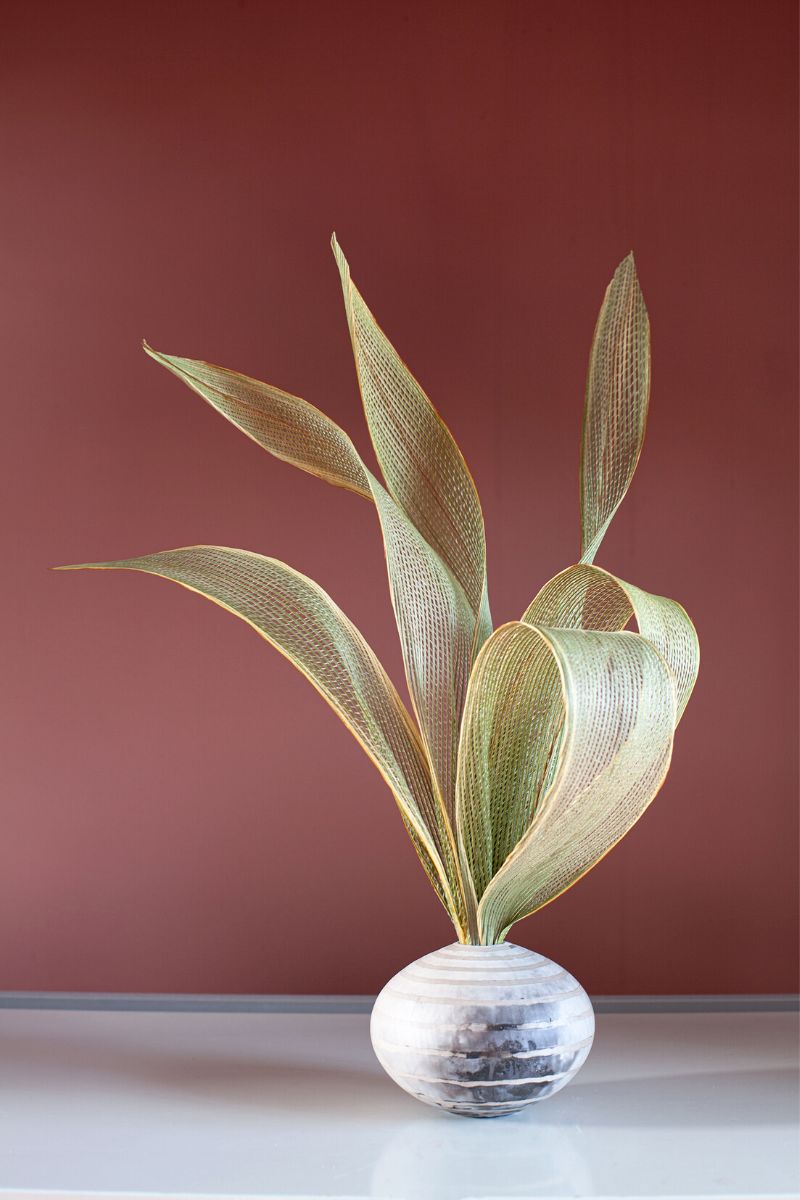 Since the UK launch in late 2021, Leaflace has been picked up by interior press including The Guardian, Livingetc, Homes, and Interiors, and The Stylist praised for its architectural quality. The best part of all is the dried leaves are low-maintenance and long-lasting, perfect for dark corners in homes.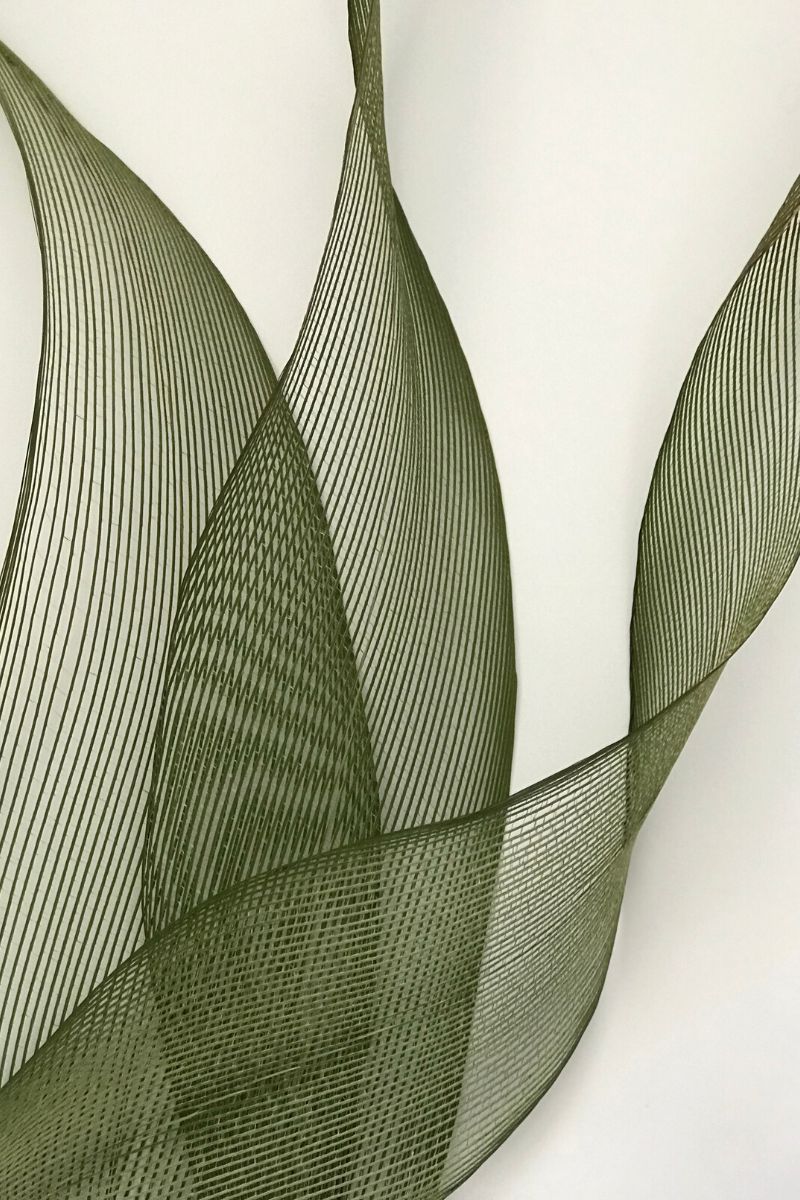 The Full Background Story on Laceleaf
The London-based founder Margaux says:
"Leaflace was born during the lockdown."
It was born with the dream aspiration to energize her family home by bringing nature inside, but she knew this was never going to work with her houseplant-killing tendencies. And so, Margaux's exploration into long-lasting, low-maintenance dried foliage began at this moment and she has made Laceleaf her forever favorite.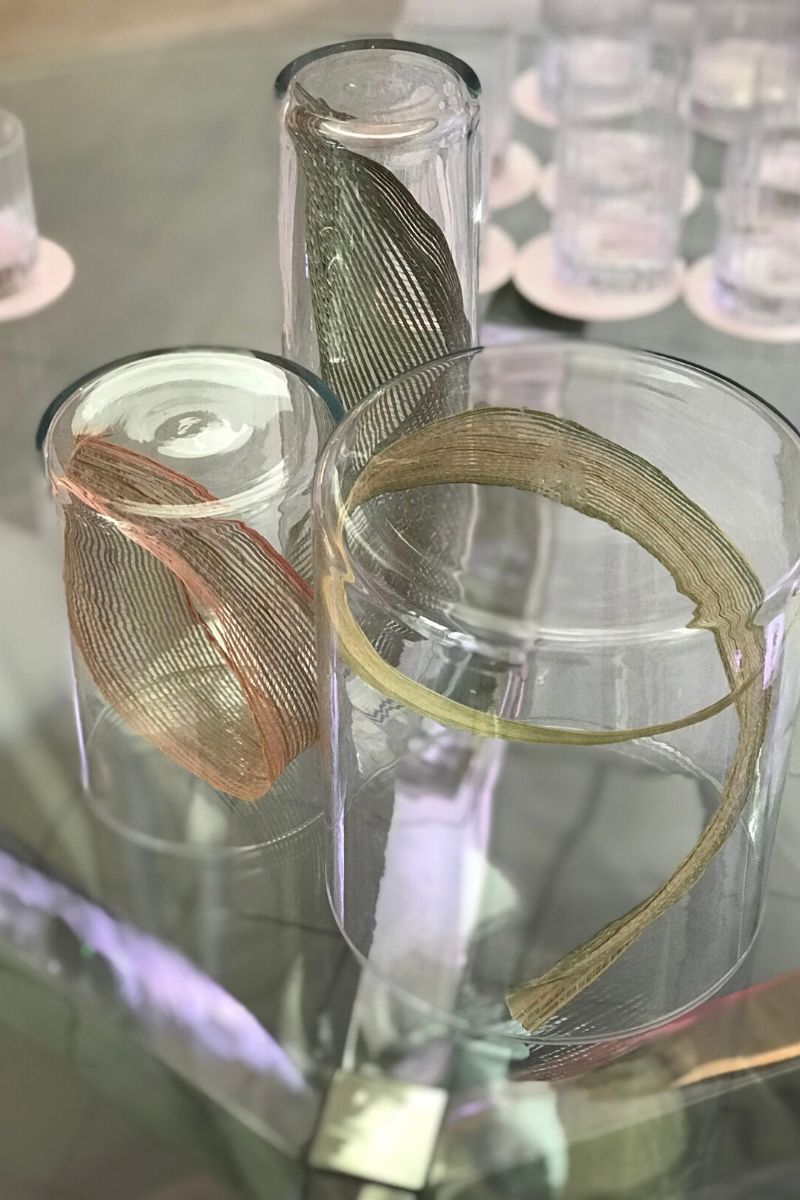 Margaux discovered the method of stripping fiber from leaves from an old rope-making technique. She was immediately taken by the striking look given to the leaves, and once dried, how easy they were to sculpt into her own arrangements. It was at this point where there was no turnover, Leaflace for decor purposes had definitely become her fave.
How Is Leaflace Used?
Leaflace comes in three sizes, from very large leaves right through to smaller versions, perfect for bud-vase arrangements. They look eye-catching on their own on coffee tables and shelves but also add a unique quality when put into dried flower bouquets. Ultimately, they are also flexible and can be shaped easily.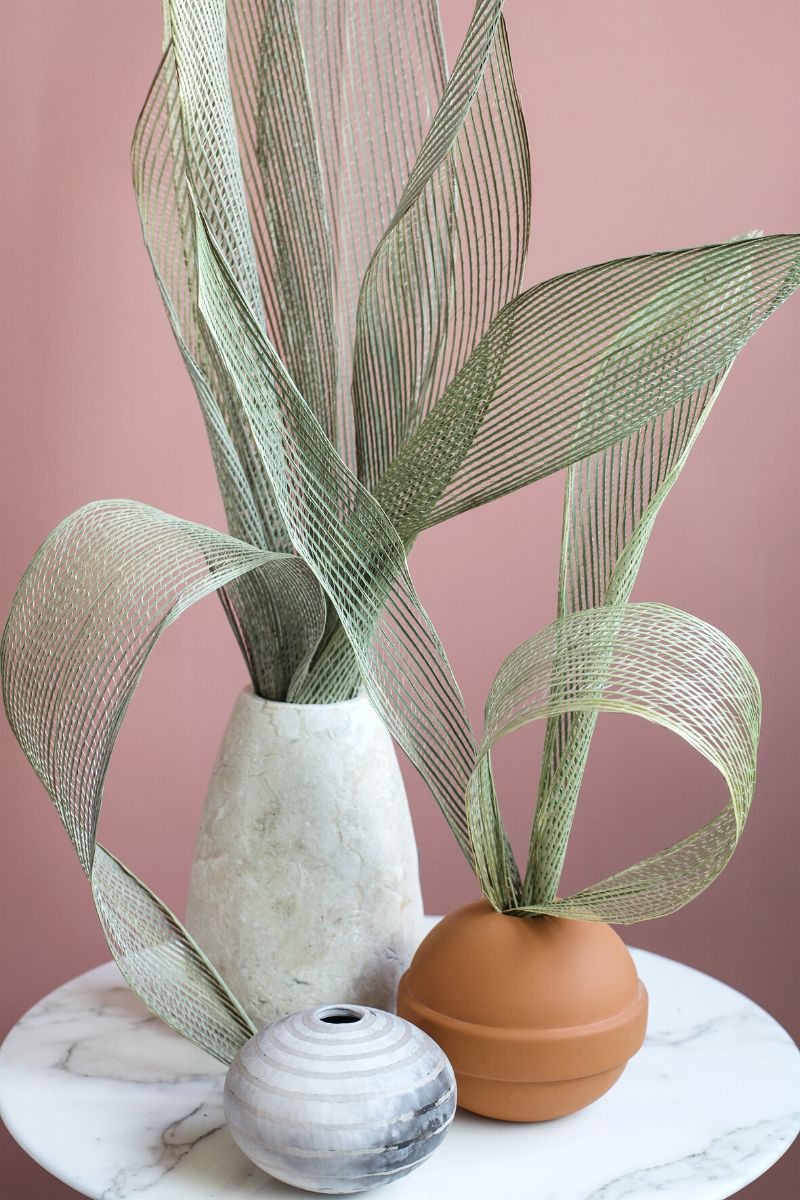 Leaflace has also been used by event planners. In its first week of launch, it became the main decorative feature at the London Cocktail Week's hub bar. The leaves cast incredible shadows when placed strategically in front of light sources, making them popular for evening events.
Leaflace Care Handles To Follow
Like all dried foliage and flowers, colors do change with time. According to Margaux, to preserve the color of the leaves, they are best displayed away from direct sunlight and radiators. Dust can be removed by blowing them with a hair dryer positioned 30cm away. And there you have it! A simple and very efficient type of foliage to have around.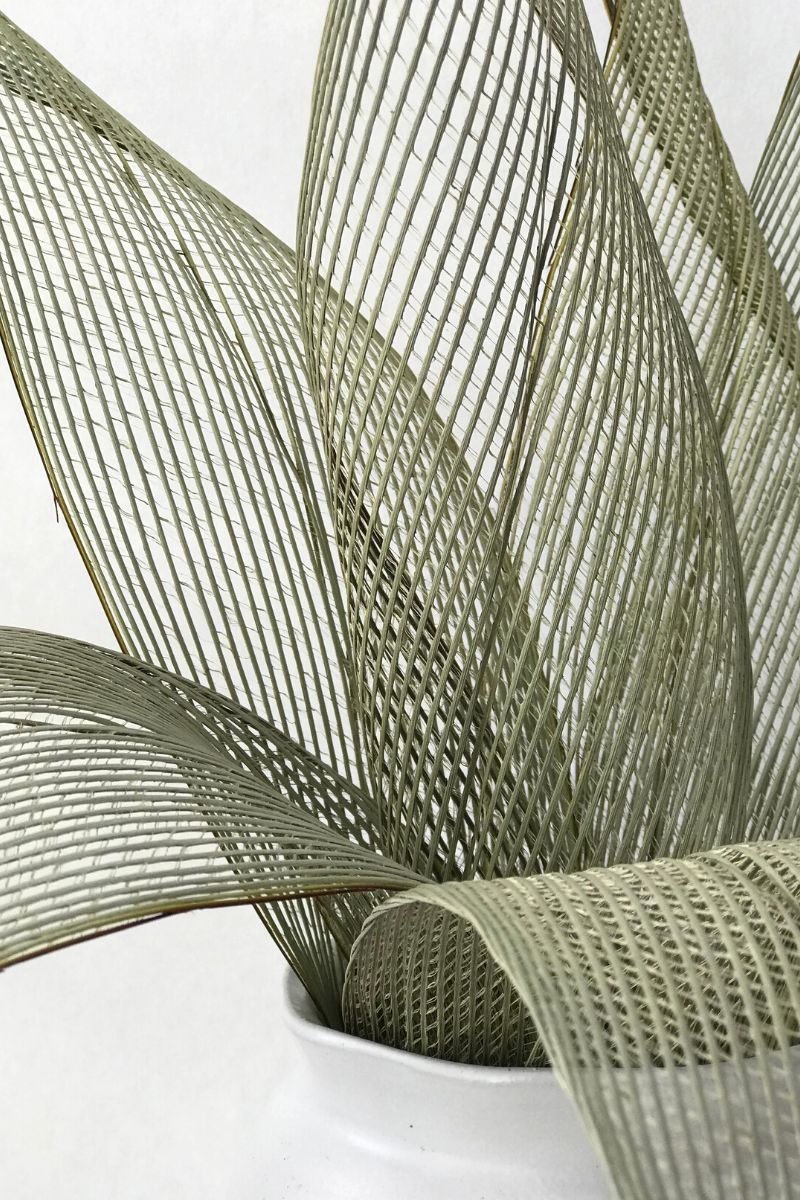 What Next for Leaflace?
The founder is now selling Leaflace wholesale to florists, retailers, event planners, and stylists both in the UK and internationally. She is also working through the 60 varieties of Phormium to introduce new colors – so watch this space!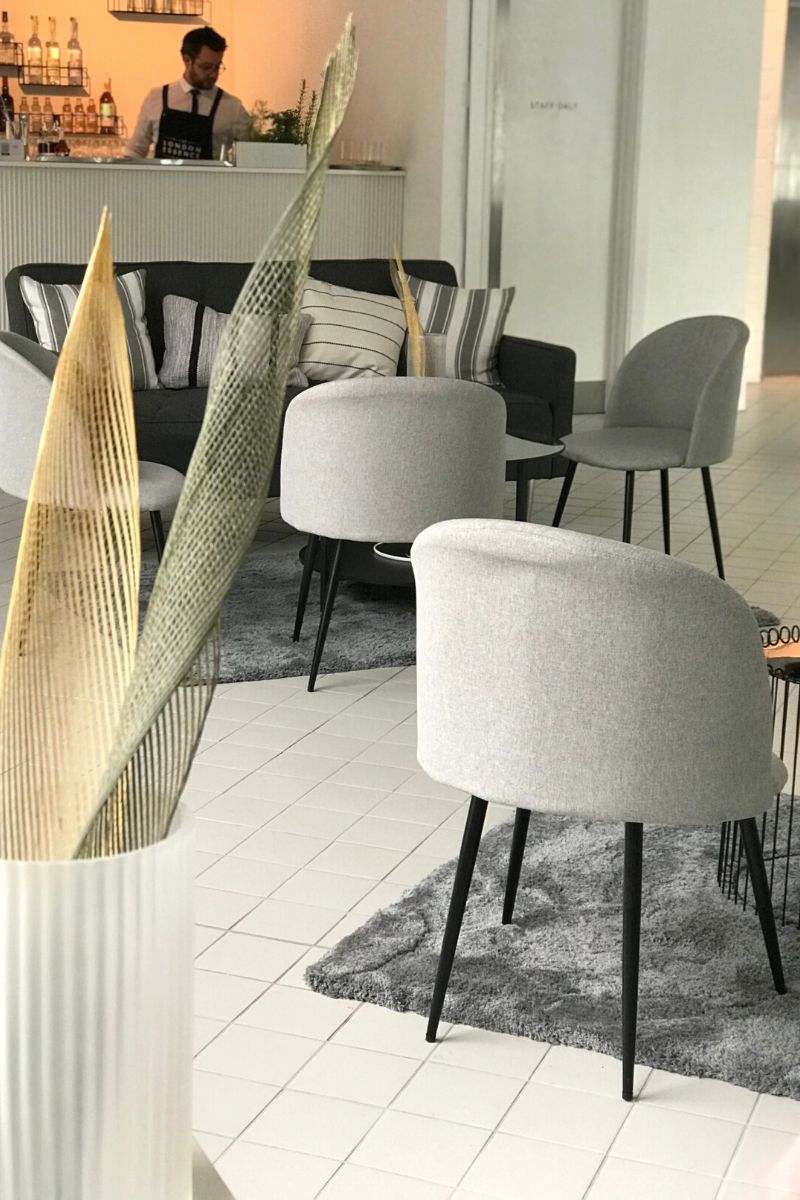 To learn more, and get your Leaflace adventure started, make sure to visit Leaflace, based in London, UK.