Who doesn't love a vibrant city filled with flower installations? New York is the perfect city for these given the fact it's one of the most walkable cities in the world. Walking and watching flowers bloom in all shapes and colors has got to be one of the best activities nowadays, and Lewis Miller has rocked this idea. Read on to be part of his entire floral display collection in the city that never sleeps.
A Splash of Flower Love by Lewis Miller
Lewis Miller, best known for his 'Flower Flash' floral displays in NYC, views phone booths and piles of pallets as vehicles to create massive floral arrangements. A crew of passionate floral team members accompany Miller and rush out of a truck with fanciful and bright flowers at the crack of morning, in a surrealistic scene of a tranquil city that never sleeps.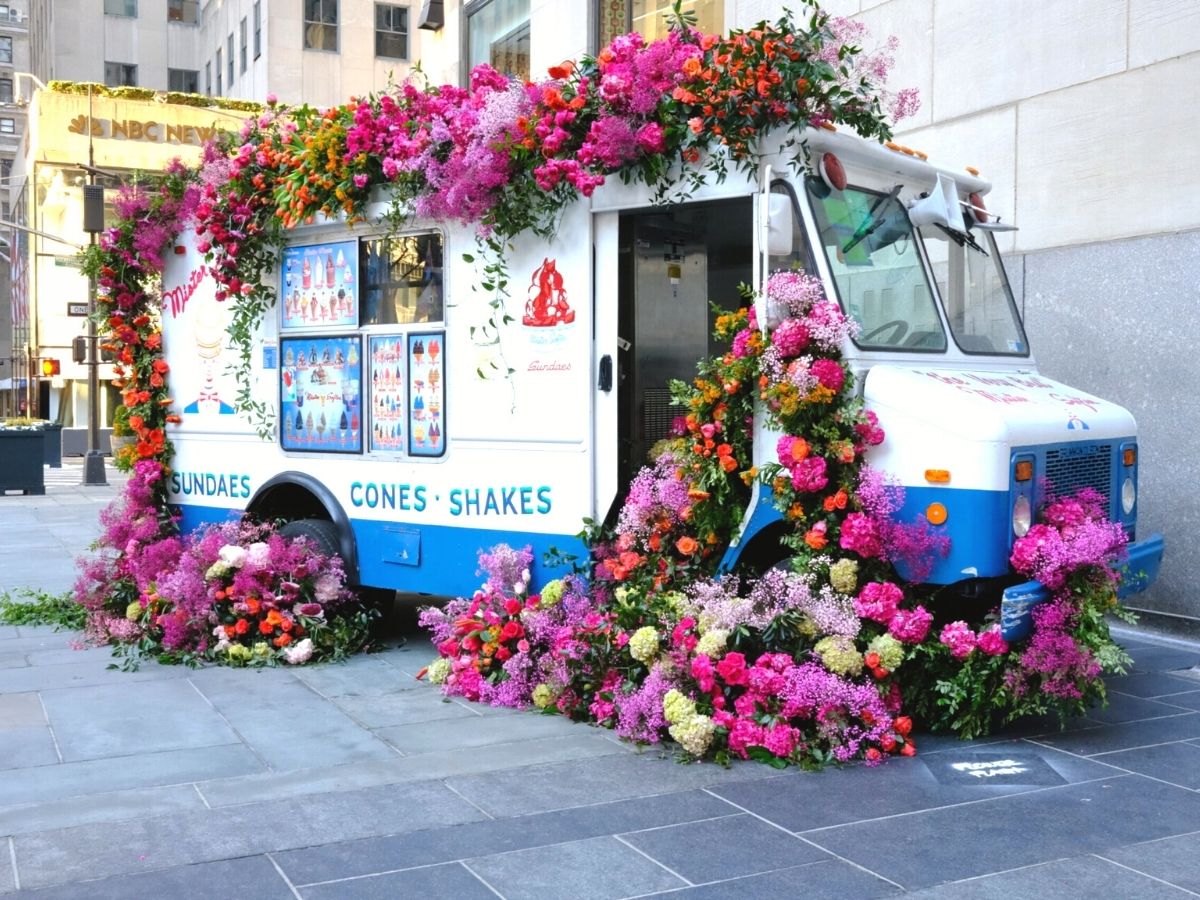 This flower designer from New York creates stunning flower installations to give back to the city that helped him start his profession. All of his works of art involving flowers have been eye-catchers without a doubt because you know that flowers make you stop and stare. Not only do they catch the attention of everyone walking through the streets because of their rich and colorful appearance but also because of the exotic and creative designs he elaborates. But only is he a floral designer... he's also managed to publish his own book titled 'Flower Flash'!
Lewis aims to spread a message that flowers are pure love for humans in every shape, color, and way possible. According to Miller, flowers are necessary and make a great part of people's daily happiness! They actually boost the serotonin we all need in our day-to-day.
Flowers Act as a Medium for Lewis Miller
Flowers are an unparalleled source of beauty for designer Lewis Miller. They are there to be lovely, to attract butterflies and bees, and to remind us that we deserve joy and beauty. It's a basic but incredible life mission. The purpose behind his city floral artworks is to express the message that every flower and plant has its own personality and they are all equally important.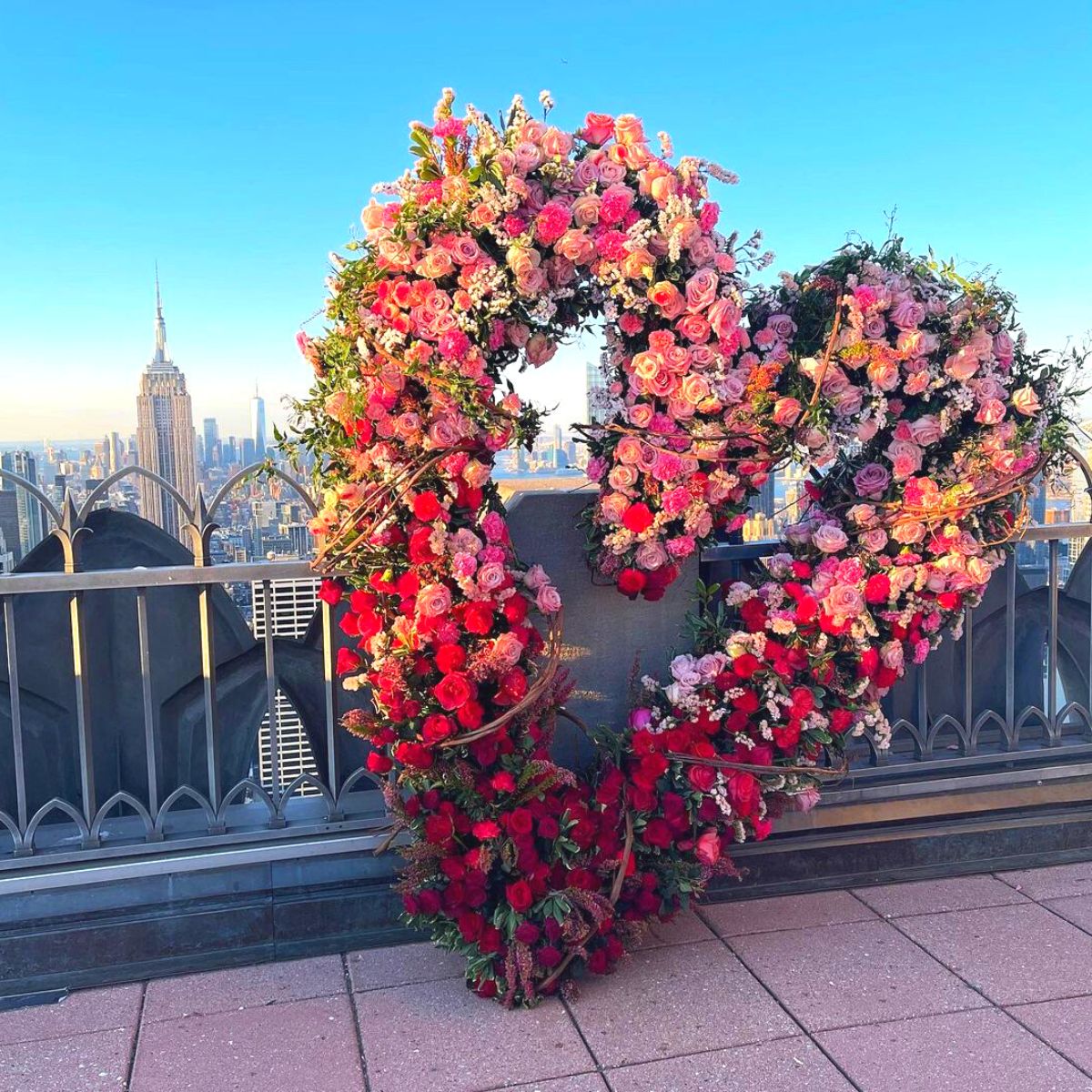 Some of them are 'Follow the Signs', 'Surprise Flash', 'Love is the Way', and 'A Special Invitation', among others. Lewis wants everyone to celebrate them with all of their flaws because, in the end, perfection is overpriced and boring. It's the stumblings and flaws in life and in nature that keep things fascinating.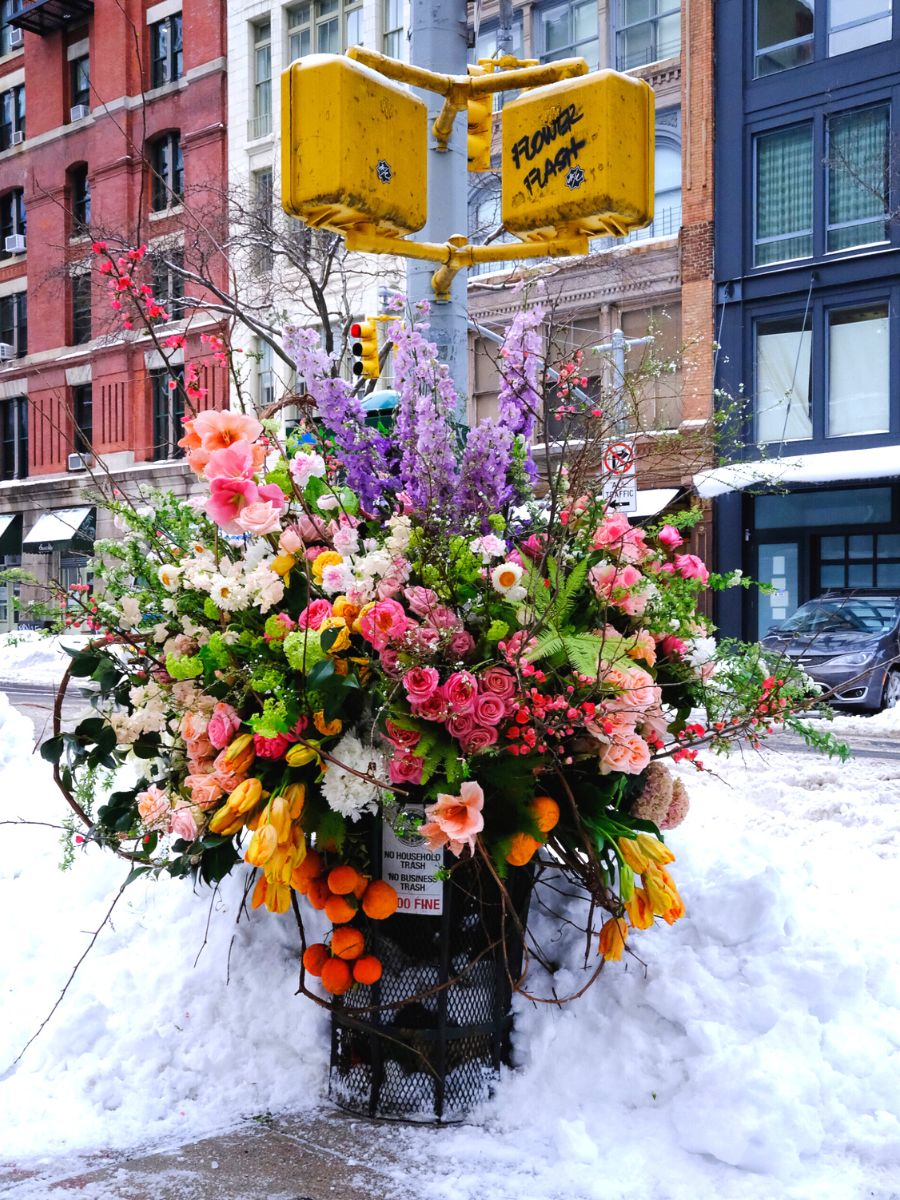 In Lewis Miller's latest floral installations through New York City, his floral arrangement creations frequently last only a few hours before dissipating. He enjoys creating unexpected encounters and often collaborates with local businesses, events, and other artists, such as in a series of cascading displays centered on artist Scott Froschauer's reinvented road signs for the L.E.A.F. Flower Show.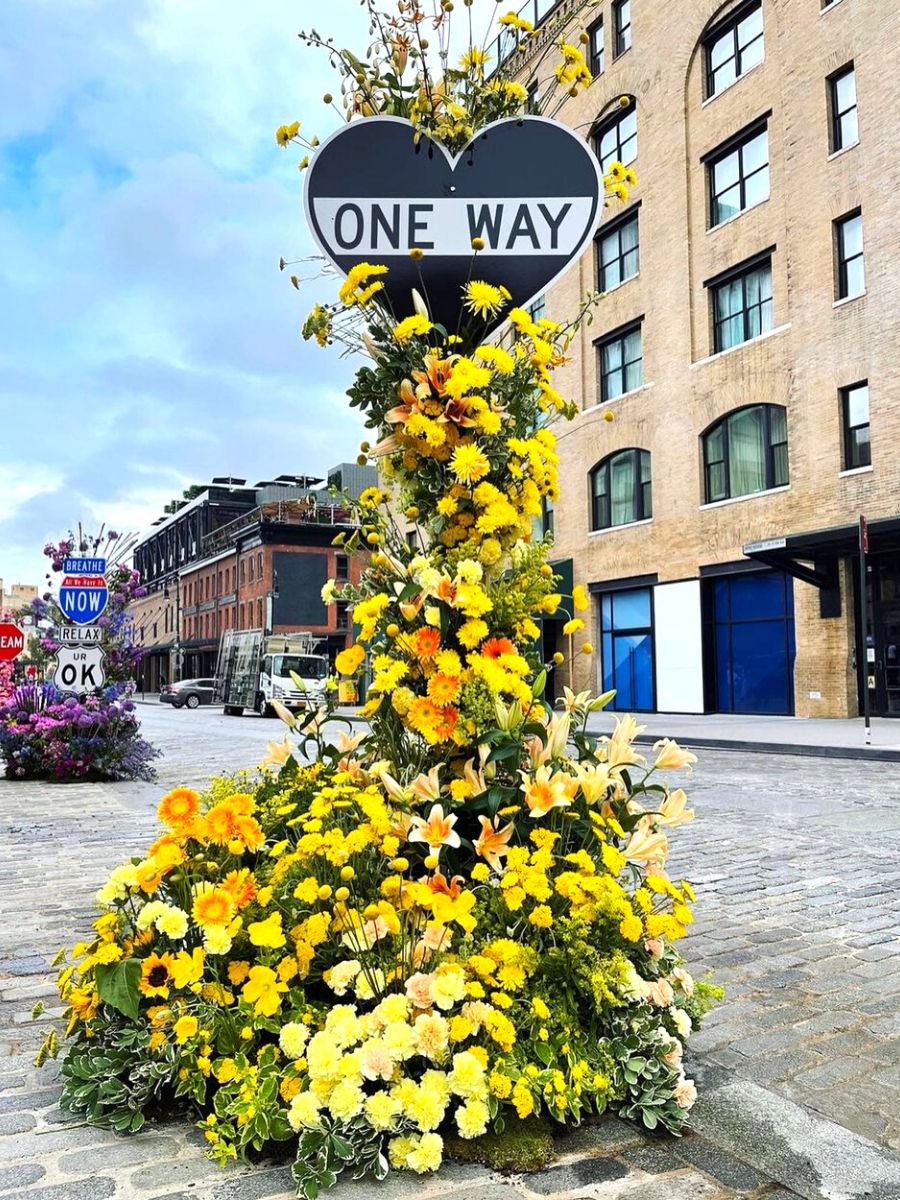 Lastly, the floral designer wants to spread an important message which is that sometimes, flowers can make a situation a lot prettier and forbearing, even in a trashcan. Or, nowadays, on a deserted street in one of the largest capitals in the world. Wherever, whenever, flowers just make everything better and prettier without a doubt.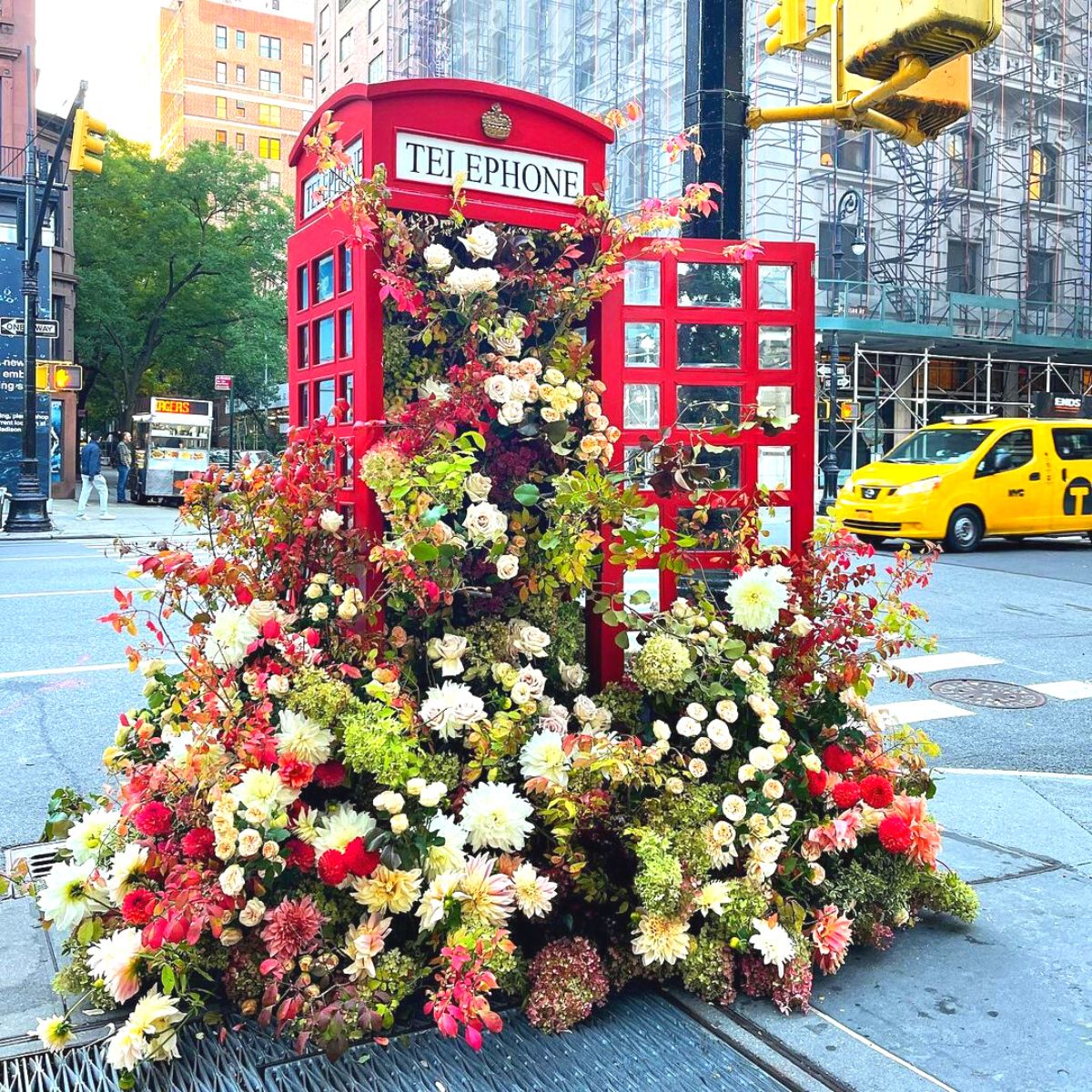 More About Lewis Miller Design
Lewis Miller Design is a New York-based floral and event designer. Born and raised in California farm country, he developed a deep respect for nature at a very young age. At 18 years old, Lewis moved to Seattle where he studied horticulture and landscape design. In 2000, Lewis moved to New York City where he worked for one of the city's well-known floral shops. Two years later, he started his namesake business and it quickly became one of the premiere floral design houses. With two decades of experience, LMD has grown into one of the most sought-after and well-respected multi-event production houses in the world and recently opened a second office in West Palm Beach, Florida.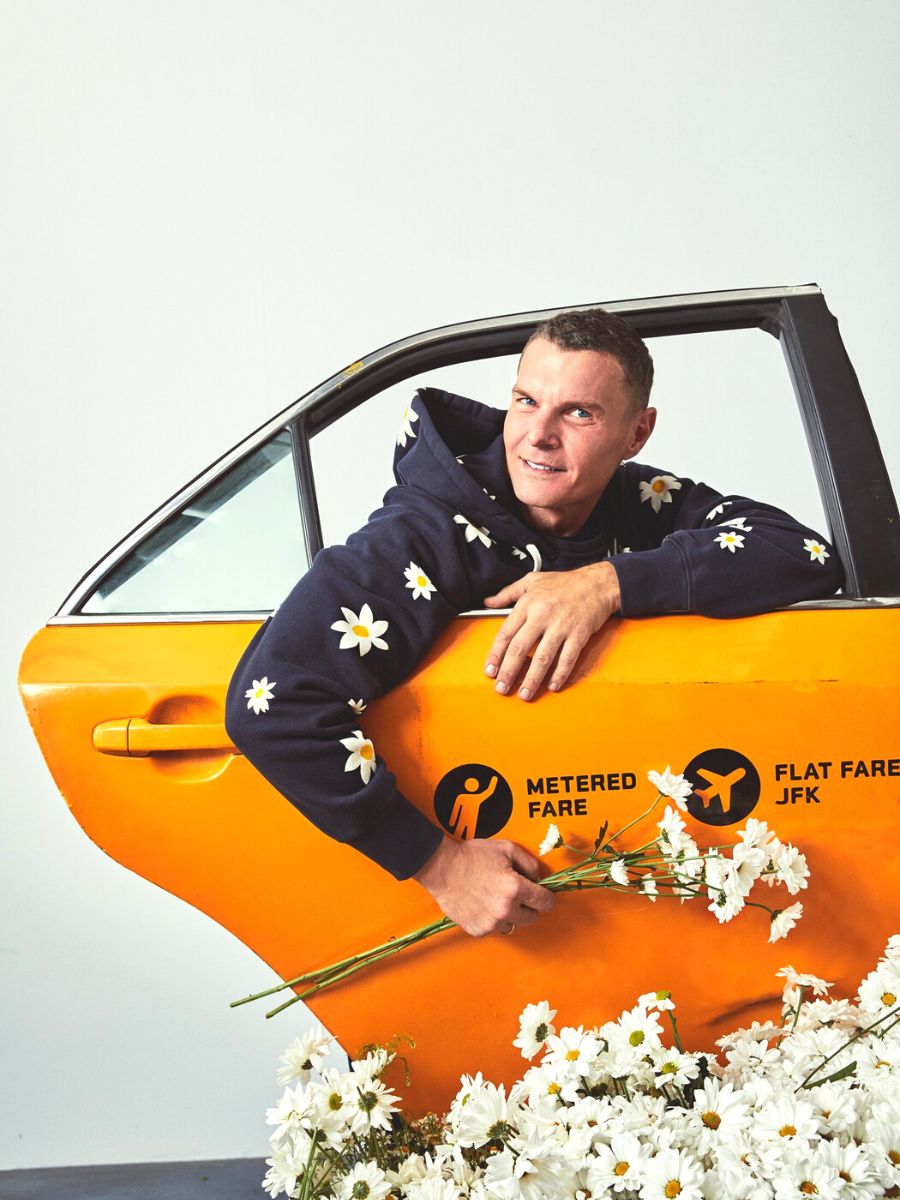 Since Lewis Miller agreed that floral art should be shown to the public, he created a reminder for us. A reminder that even in the darkest or most difficult times, together we can color the world with the power of flowers.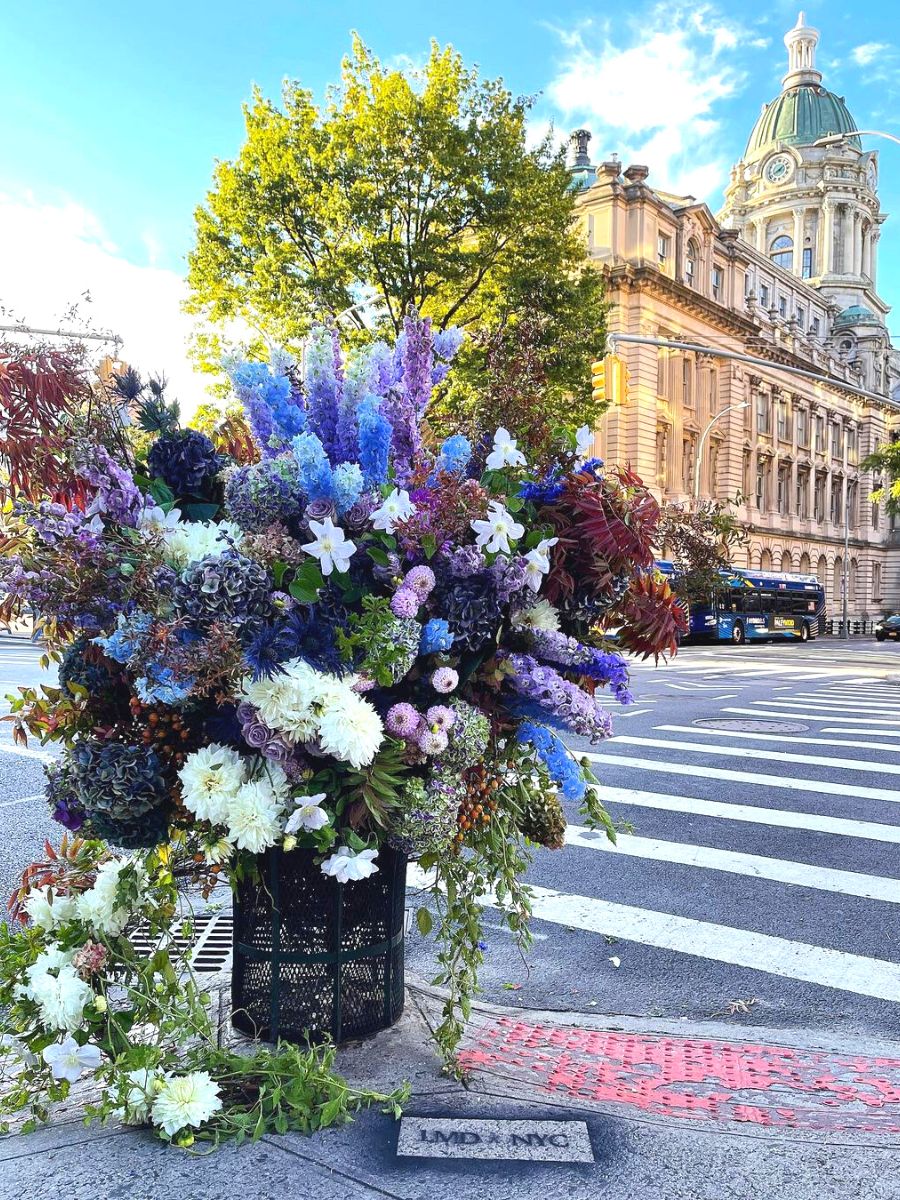 Check out more of his floral works on his website and Instagram account.
Photos by @lewismillerdesign.