At the top of this skyscraper, you'll find a world filled with greenery and plants, plus one of the newest and most delicious Asian fusion restaurants: Ling Ling in Mexico City. Join us for a journey full of trees, leaves, and different shades of greens while enjoying one of the most beautiful city views.
Ling Ling in Mexico City Is the New 'It' Restaurant
The theme thought about for this restaurant was having lots and lots of green all around to give visitors the sensation of being truly surrounded by pure nature. Having lunch or dinner with trees and hanging plants can never go wrong, and the masterminds behind this project, Sordo Madaleno Arquitectos crushed it.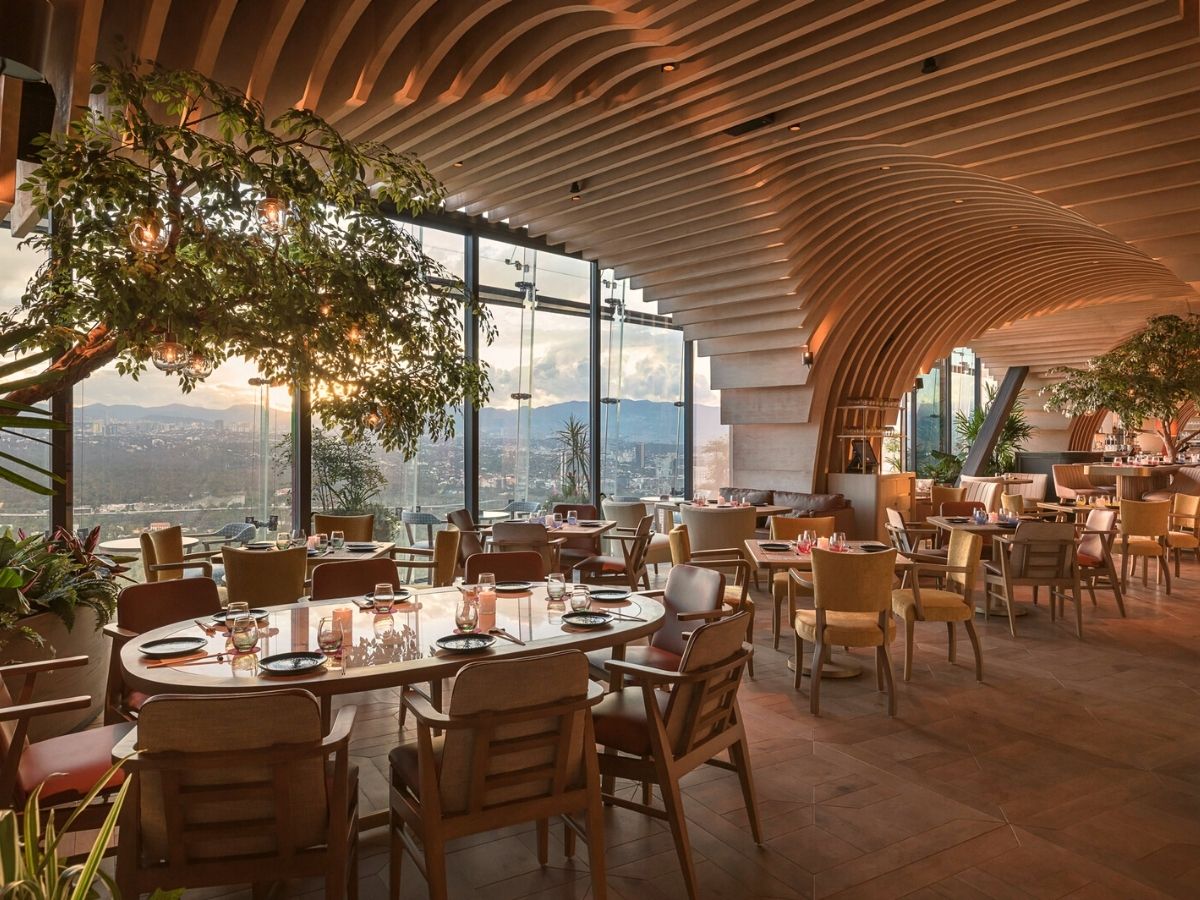 The green vibes, plus a side of gorgeously done interior decoration with beige tonalities and the city view make Ling Ling in Mexico City a must-visit location.
Impeccable Triple-Height Windows and Fully Grown Trees Inside Ling Ling in Mexico City
The Mexican restaurant, designed by a local firm as mentioned before, wanted to portray the idea that you are dining on a typical Mexican patio. Located on the 56th floor of the Chapultepec Uno building on Paseo de la Reforma, Ling Ling in Mexico City is an Asian fusion restaurant with nearly 360-degree views of the city.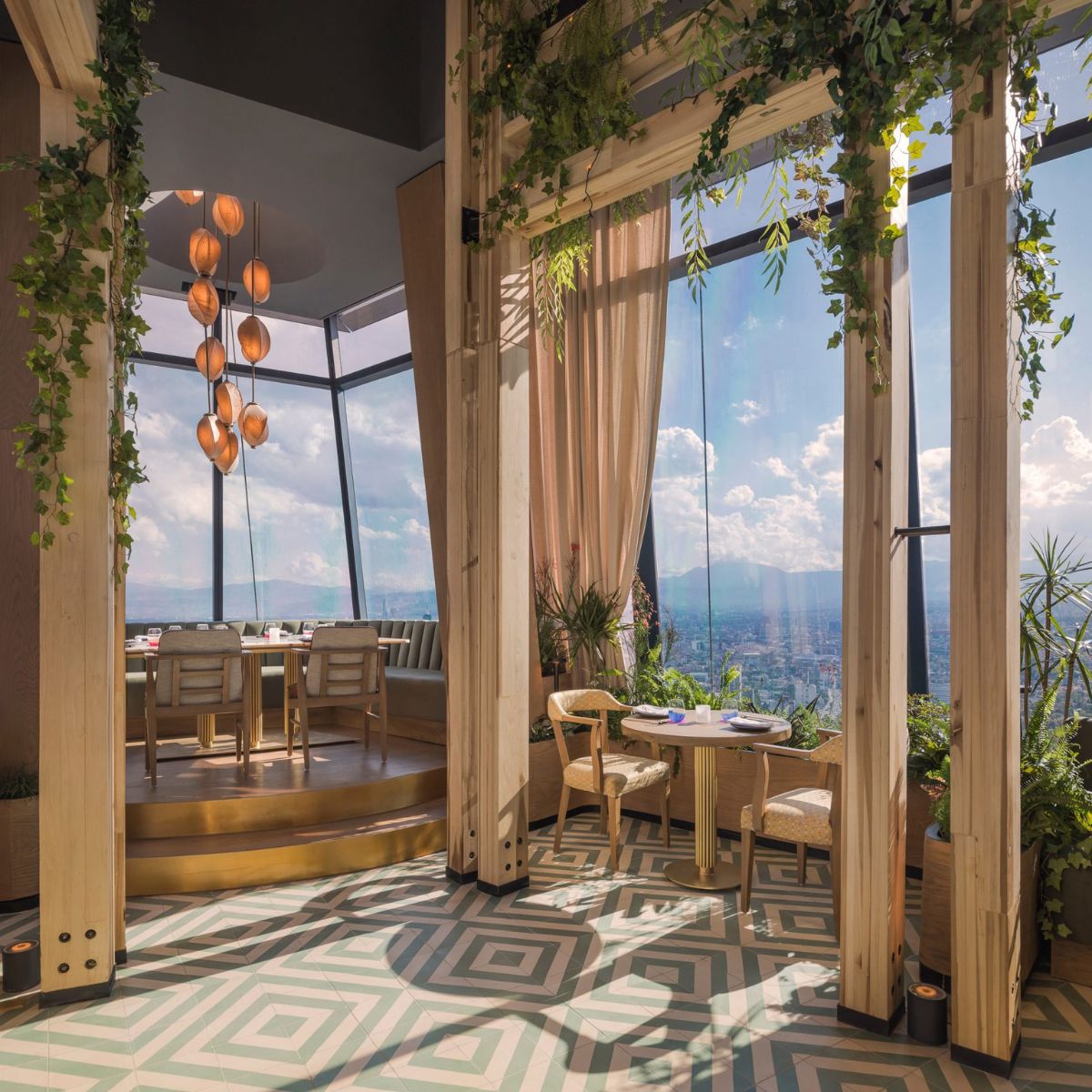 Whether you want to go on a romantic date, or simply eat with your besties, this place is strongly recommended not only for the food but for the incredible green ambiance it has. If you love plants, this place will be on your foodie list forever.
Immaculate Green Style For The Restaurants Interior
The "terrace in Ling Ling located in Mexico City has a triple-height atrium with glass walls and a portico-style roof, making it the restaurant's focal point.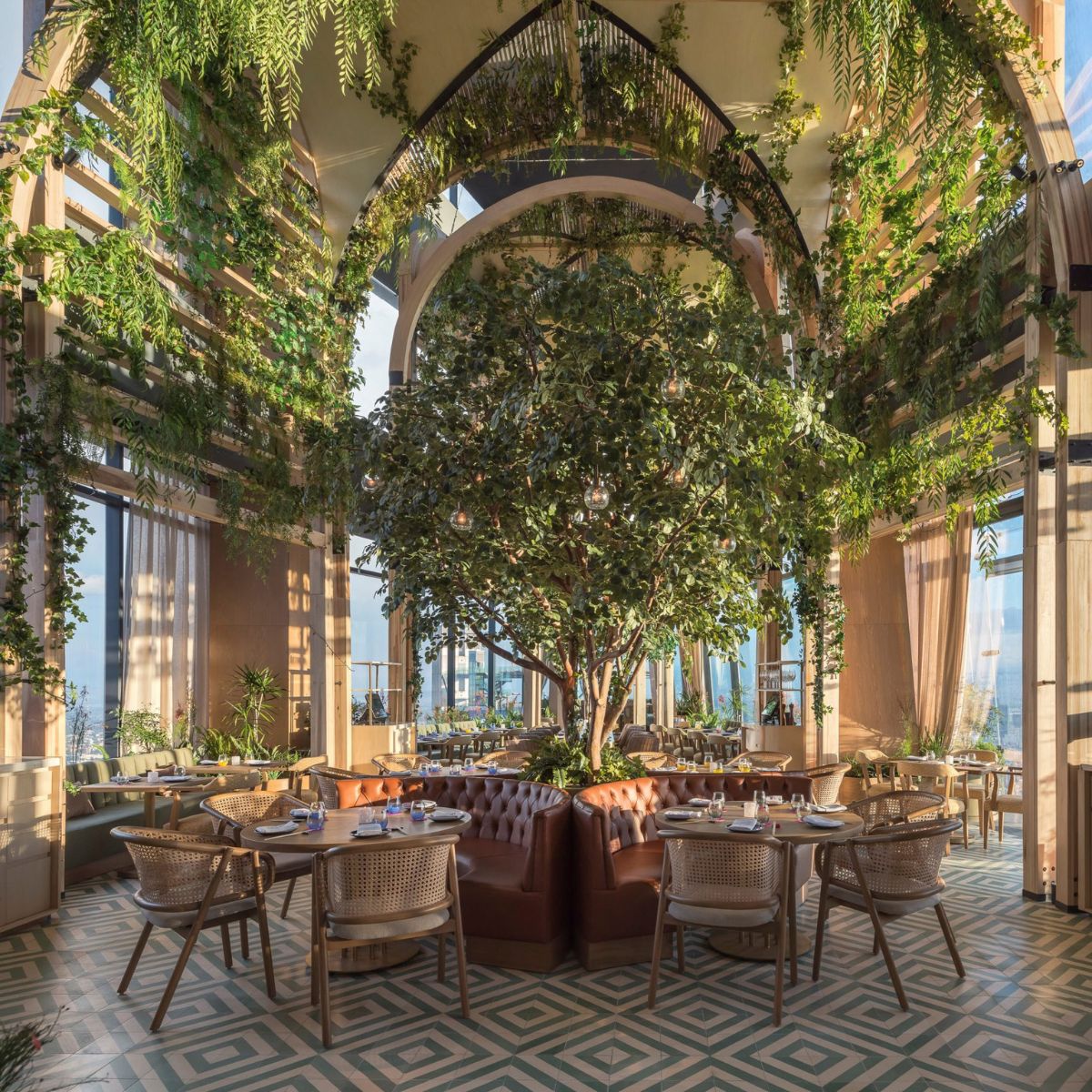 The tables are surrounded by planters containing mature trees, and the portico structure above is covered with climbing plants that cover the columns and hang from them. Whether you turn right or left, or tilt your head upwards, your view will be the delightful company of green plants and trees.
Color Scheme for Ling Ling in Mexico City
To go along with the abundant greenery used to decorate Ling Ling, the design team chose a color scheme of vegetal tones. The inner salon and dining room, which are encased within vaulted timber structures, have ceilings that have been lowered to human scale.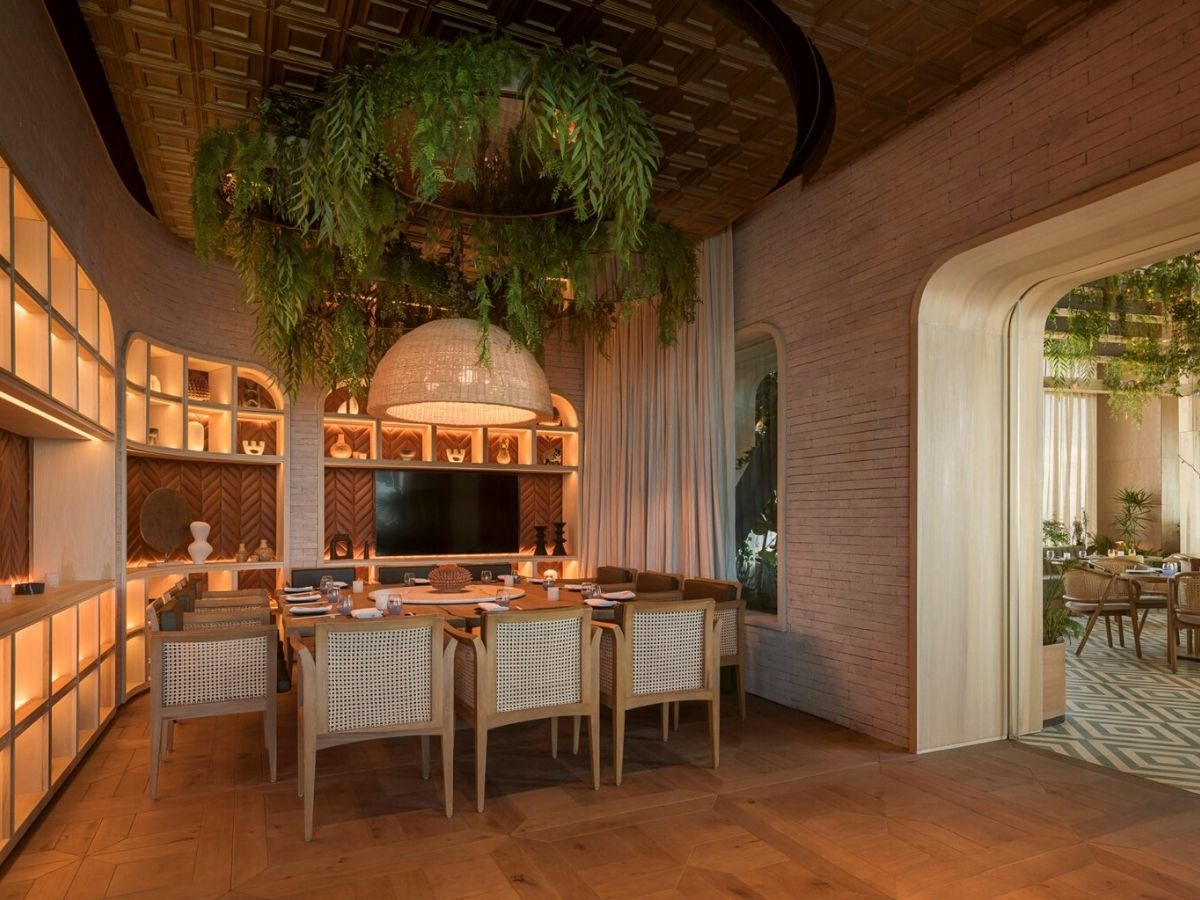 These more private, cavernous areas are furnished with furnishings that was specifically designed for them and are highlighted by soft lighting.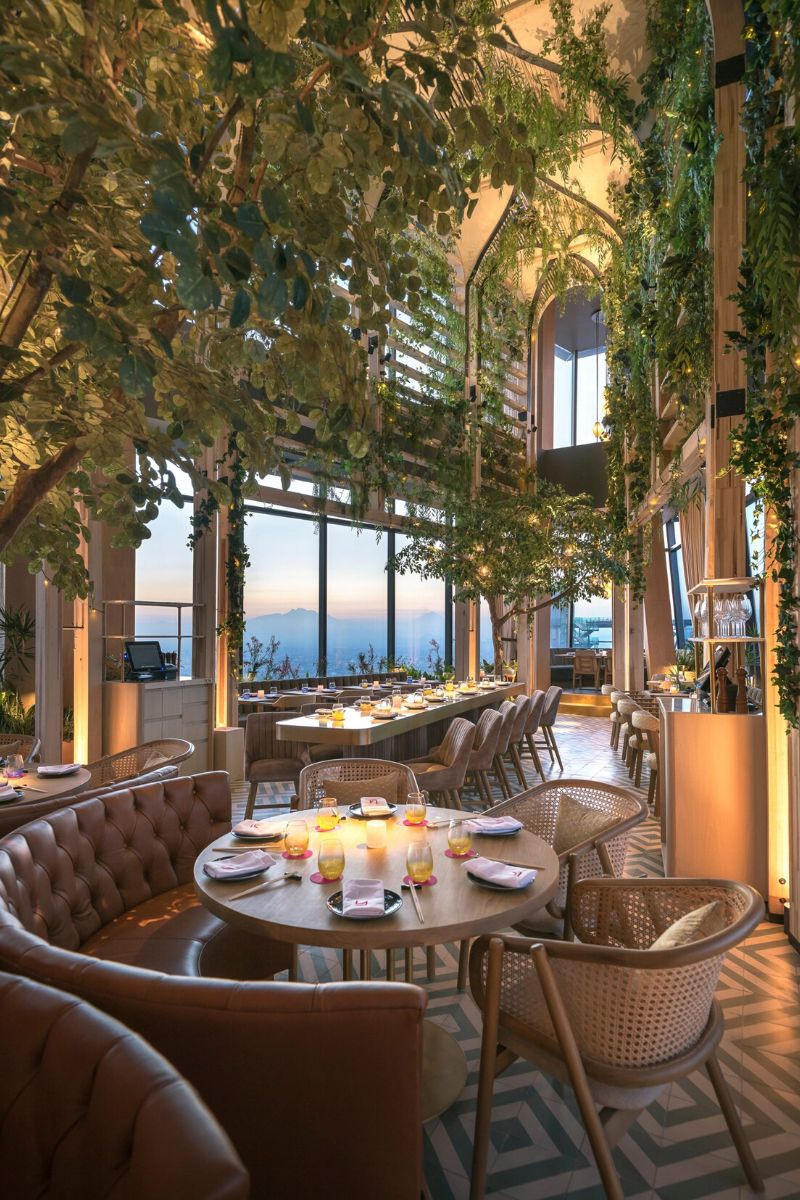 The result is just fascinating. Sordo Madaleno Architects has pulled off one of Mexico's most beautiful restaurants to enjoy a delicious meal while being accompanied by nature.
All photos by Sordo Madaleno Arquitectos.