Here is where the phrase 'imagination has no limits' comes in. Monsieur Plant, also known as 'Mr. Plant' has debuted a line of sneakers using tree bark and fungi that are in growth. How? With a set of creative hands and a brilliant mind.
Monsieur Plant Fuses His Sneaker Art With Fungi and Tree Bark
Following the journey of Monsieur Plant's odd 'sneakerium' and 'vintage flower sneakers' sculpture series, the artist rediscovers the beauty of nature with a new assortment of sneaker art pieces involving fungi and tree bark elements. The shoes look like they were plucked right out of a mushroom party in a fantastical universe, and were carved from plant-based natural materials that were obtained in the Breton region of France.
The artist molds five totally vegetated sneakers with mushroom growth after becoming fascinated by the variety and profusion of mushrooms in the neighborhood. The composition of the very popular shoes uses plant life to address the issue of the life cycle of common goods.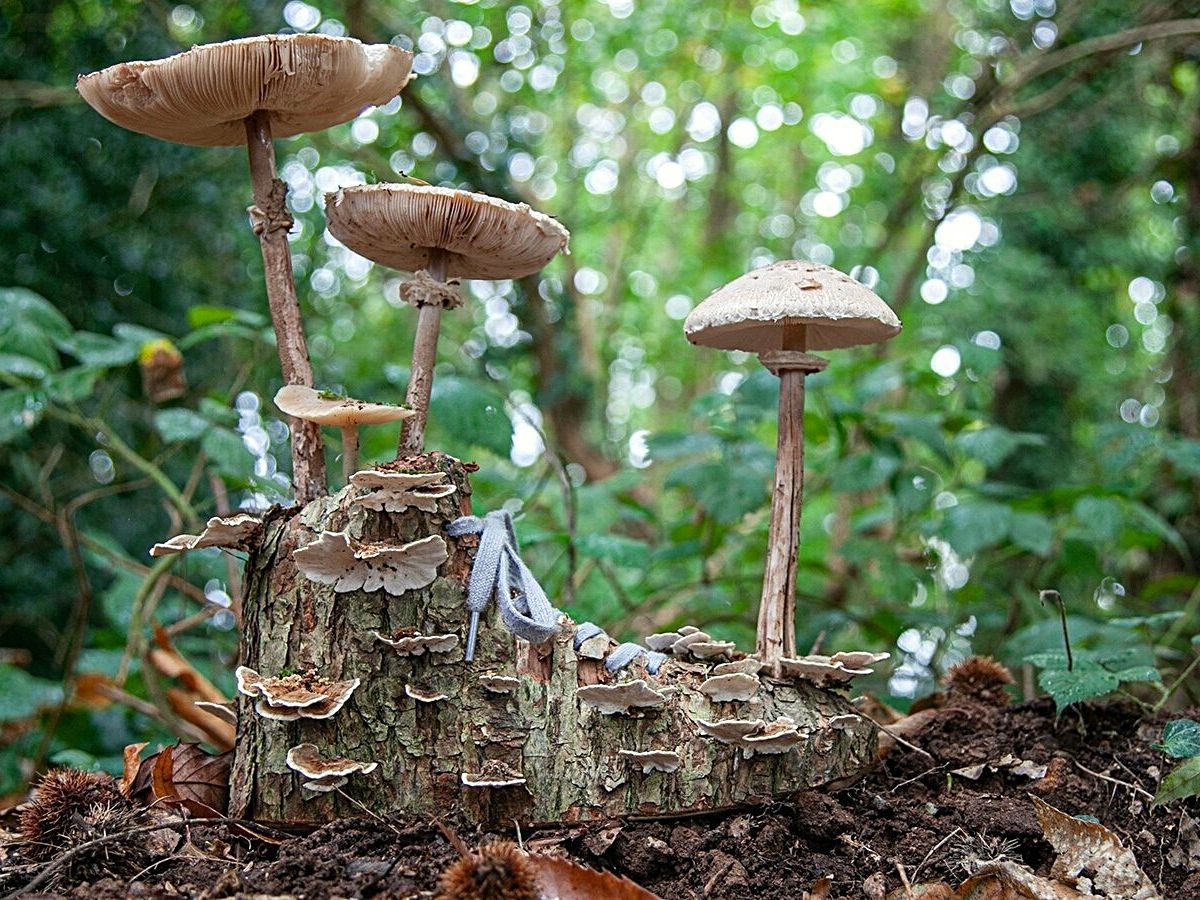 What Makes up These Extraterrestrial Sneakers?
A line of sneakers created entirely from plant cuttings and natural materials was unveiled by the Parisian designer known as Monsieur Plant. According to him, fungi have crucial ecological roles in natural ecosystems and without them, trees and plants would swiftly perish, choked by their own waste.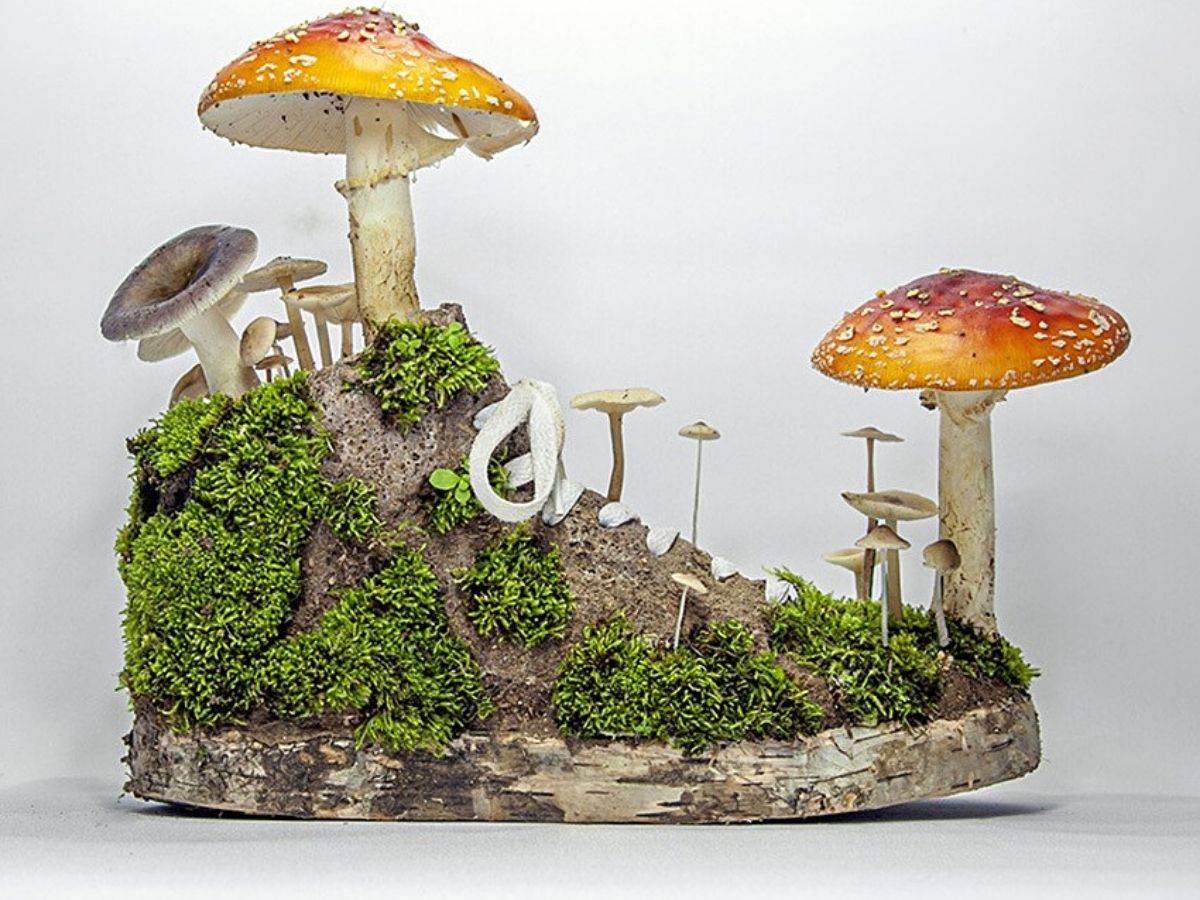 With the eccentric 'Mushroom Party' collection, which consists of five fully vegetated shoes with plants taken from the forest including bark, moss, autumn leaves, and mushrooms, Christophe Guinet winks at this amazing universe while simultaneously inspiring and awestruck. The artist shows nature's victory over contemporary consumption patterns by playing with man-made codes and giving icons like shoes a natural and ethical spin.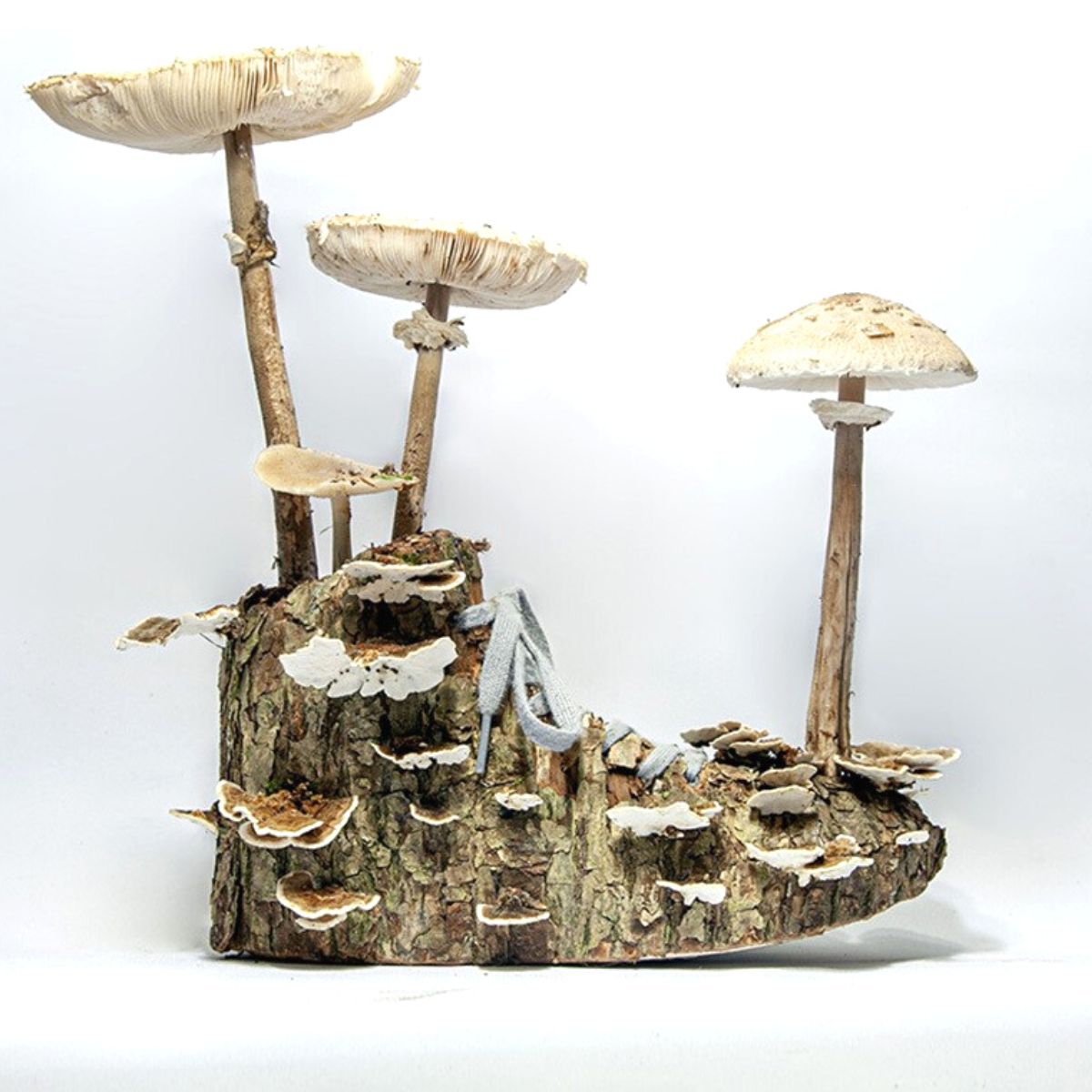 Monsieur Plant Loves to Think by Nature
Nature is like music to Monsieur Plants' eyes. He enjoys being surrounded by nature so much, that it is by this means he is able to get intensively creative with his series and art collections. Christophe Guinet was born in Paris and grew up between town and country, always keeping in touch with nature. As a teenager, he developed a passion for plants, especially the cultivation of orchids, being attracted to their exacting needs and rewarded by the beauty and delicacy of their flowers.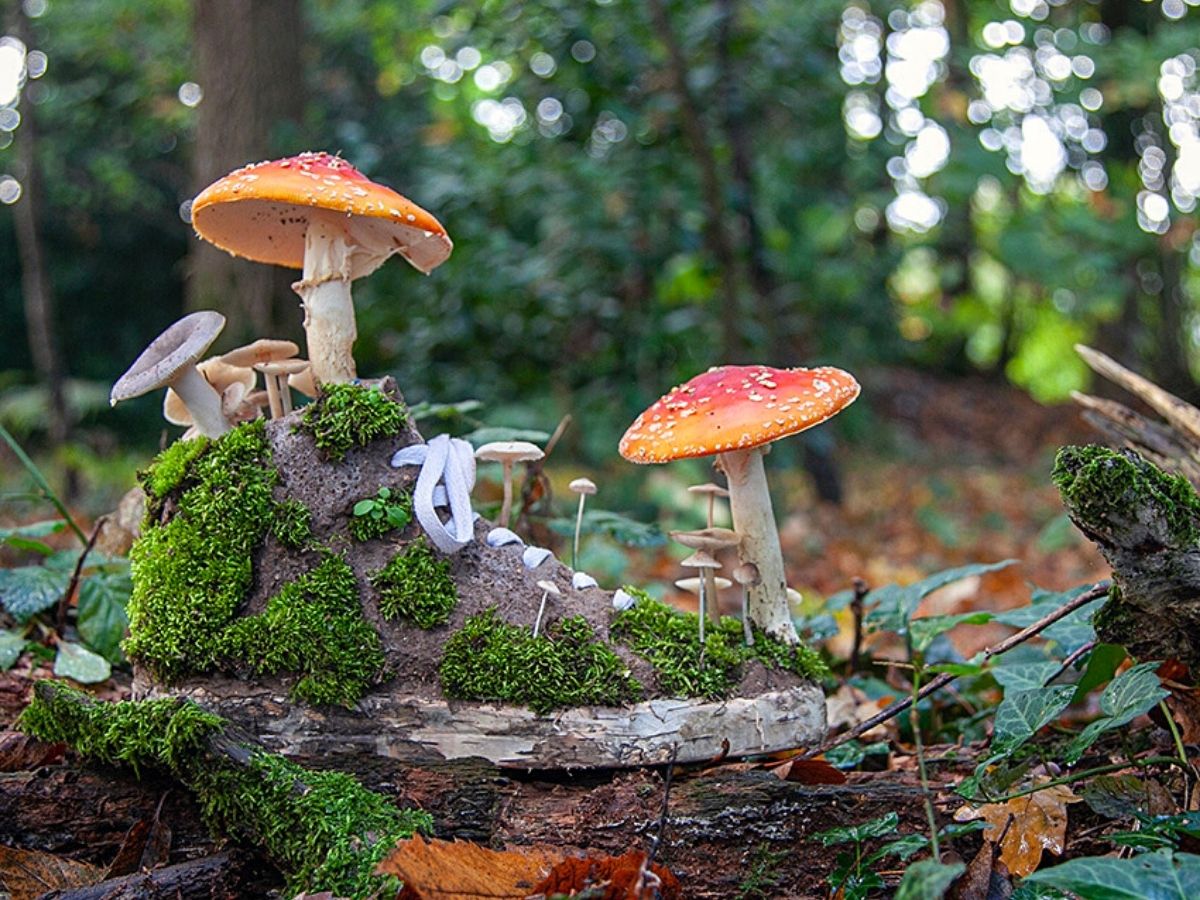 Later tastes evolved into urban cultures: skate, art, and especially street art, and fashion. At this moment in life, he was very eager to get more involved in creating in every aspect and area of his life as he could and gathered a team of creative talents to set up the 'SEIZE' project.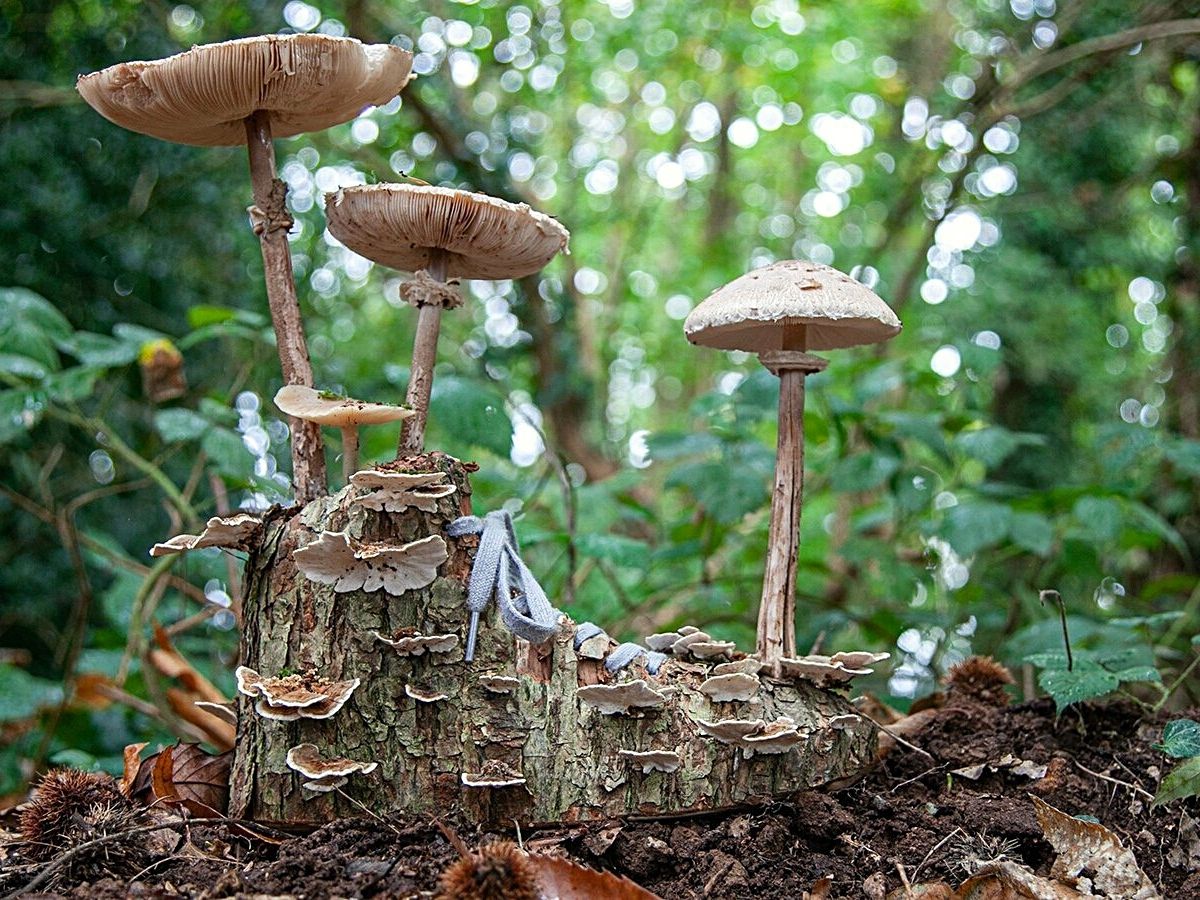 Projecting Nature Everywhere and Every Time He Can
The times life has allowed him to travel have made Monsieur Plant realize what kind of world we are living in. Worried by industrialization, manipulation, and how human thought was changing, he became more careful when collecting raw natural materials. As part of the contemplative and passionate aesthete of the plant world, he uses his findings related to places and seasons, to create works of art with care and a concentration close to the meditative state.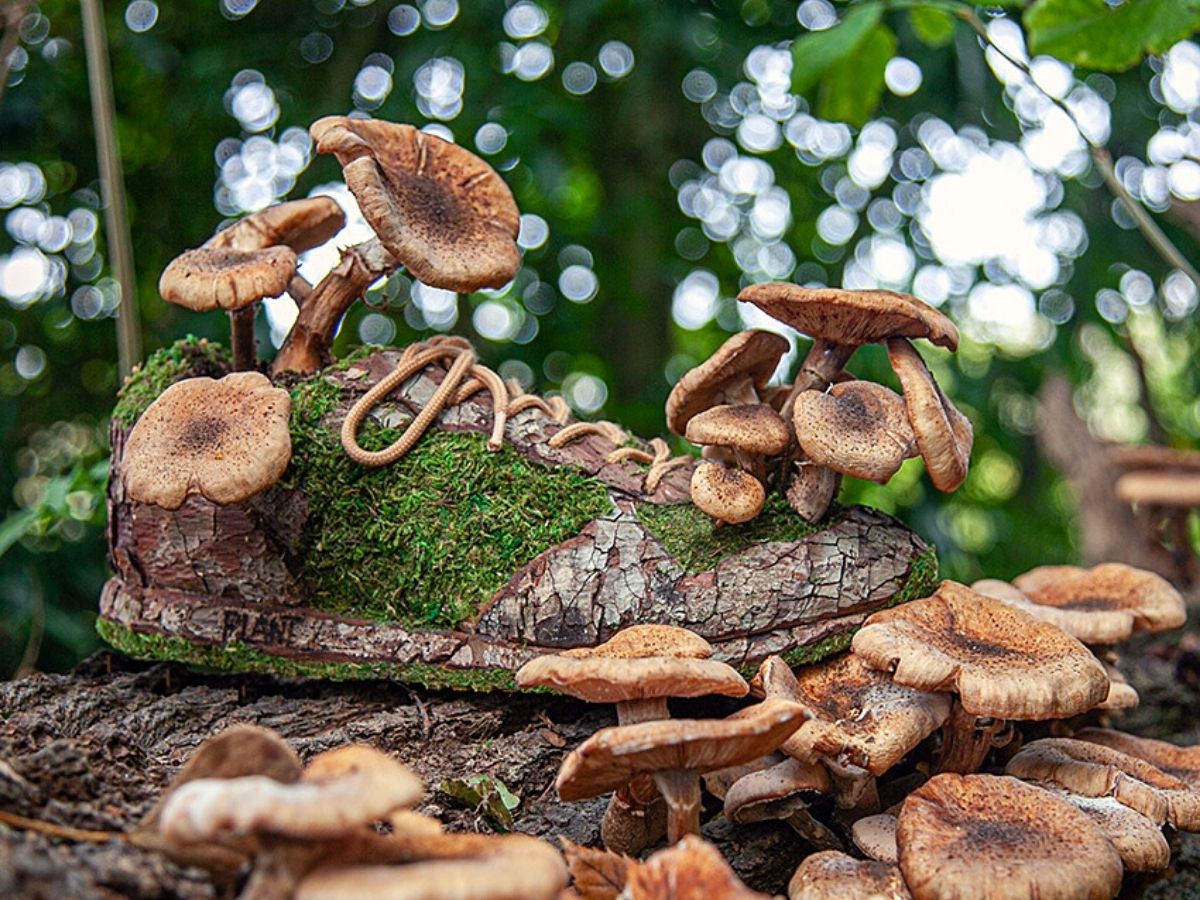 The artistic process is thus an integral part of the final work of art. As ephemeral and fragile as a bouquet of flowers, Christophe's compositions show us the beauty of nature through every day and cult objects. His creations represent what he 'loves' as well as what he 'hates'. There is in his works of art both love for objects related to urban culture and a dichotomy with the ethical logic in which it exists.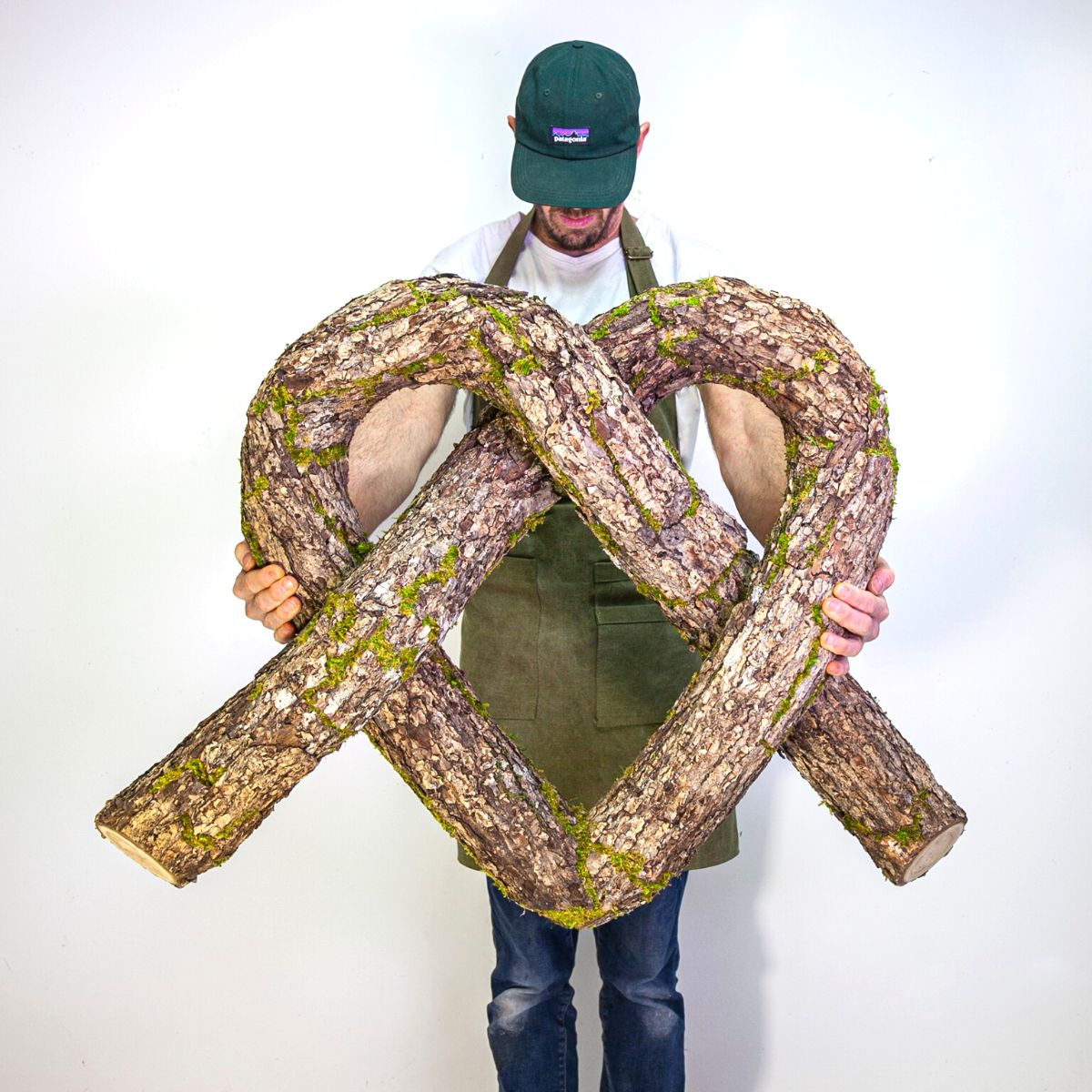 Monsieur Plant likes to say that in the end, nature will always triumph over man because of its strength and its beauty. Visit the website of Monsieur Plant to enjoy the nature of his art.
Photos courtesy of Monsieur Plant.