Colorful and playful compositions disguise the enthusiastic art form of Nele Bynens. Full of zest for life, this Belgian artist paints or pours her passion for birds and nature into fresh realizations under the name '
BYNELLAFRAMEWORKS
'.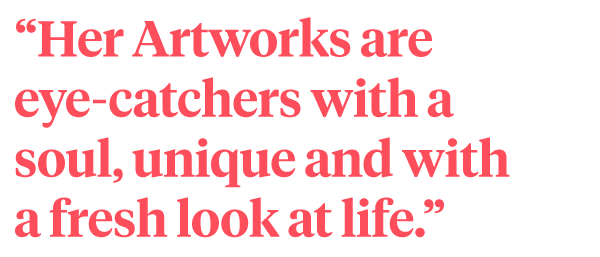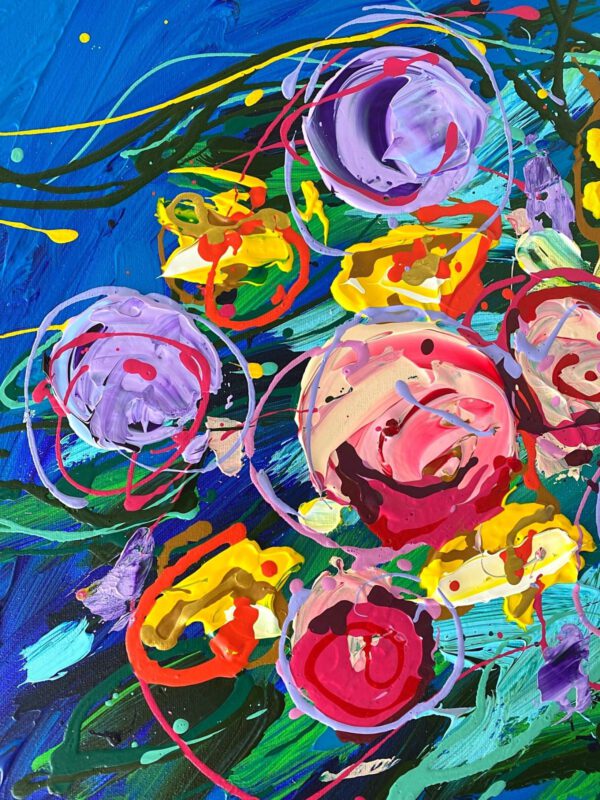 Bynellaframeworks
Bynellaframeworks is known for her Art pieces of birds with a special facial expression, but also abstract work, flowers, or very detailed painting tailored to the customer and the interior in which it ends up.
Nele:
"Give me the sound of birds, some wind and the windows open, my favorite music, and lots of empty jars. My colors really have to be perfect. Every nuance is precious!"
Nele makes all her colors herself, she never uses a color straight from the tube. She wants to create unique, own colors that completely fit into her paintings. Her canvases vary from 30x30cm to sometimes 200x200cm. Sometimes she spends days just mixing all kinds of colors, 50 variations of blue, or 30 different kinds of pink,… that's no exception. When making her floral paintings, she invariably opts for a combination of lots of color, style, and technique. Sometimes in acrylic paint, sometimes in oil paint. From coarse, pasty painting to pouring paint, a start with a palette knife or just a detail made with a very thin brush, it's all there.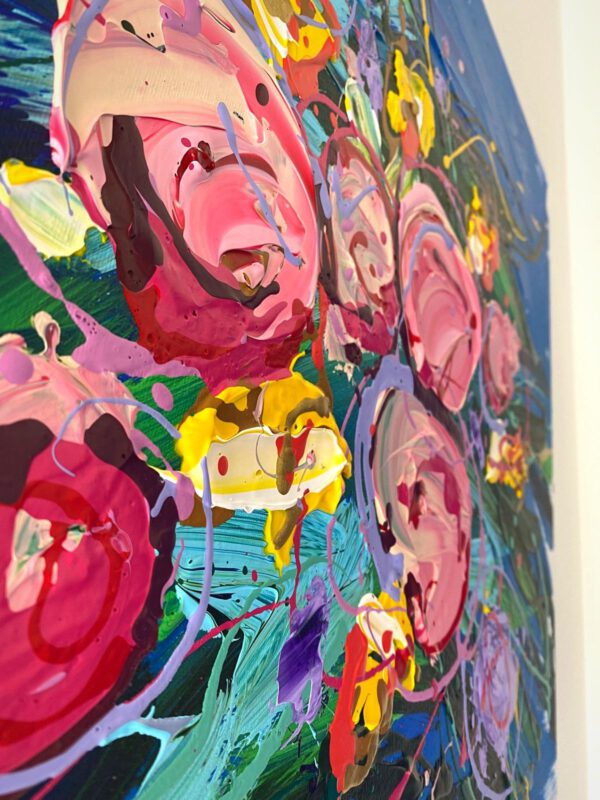 What Does This Artist Like the Most?
Nele:
"I always choose peonies, sunflowers, poppies, thistles, freesias, or wildflowers. I love a nonchalant wild bouquet, I can look at it for hours, the shapes and composition are so captivating!"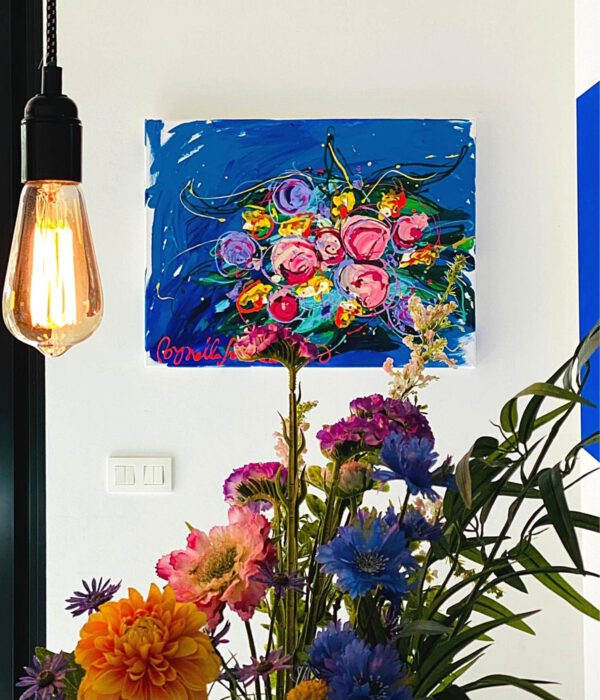 Time and again she succeeds in bringing positivity with her canvases, both in authentic and modern interiors. Her Artworks are eye-catchers with a soul, unique and with a fresh look at life. On her website, you quickly get an idea of ​​what Nele makes,
www.nelebynens.com