Internationally recognized for his otherworldly digital images and physical installations, Lyon-based French artist Cyril Lancelin has been exploring the potential of both our built and digital environments for over two decades. Using a primitive language of basic geometries such as spheres, cubes, and pyramids, he constructs architectures that confront its visitors with the sense of scale, wonder, and physicality within a greater urban or digital context.
Sculptures and Installations by Cyril Lancelin
It is from a plastic vocabulary based on primitive geometry that he links architecture and the human body, the everyday and the functional, the perennial and the ephemeral, science and nature. Cyril Lancelin began his career working for architects and artists in Paris and Los Angeles, using 3D modeling techniques and virtual images that he developed in the 1990s.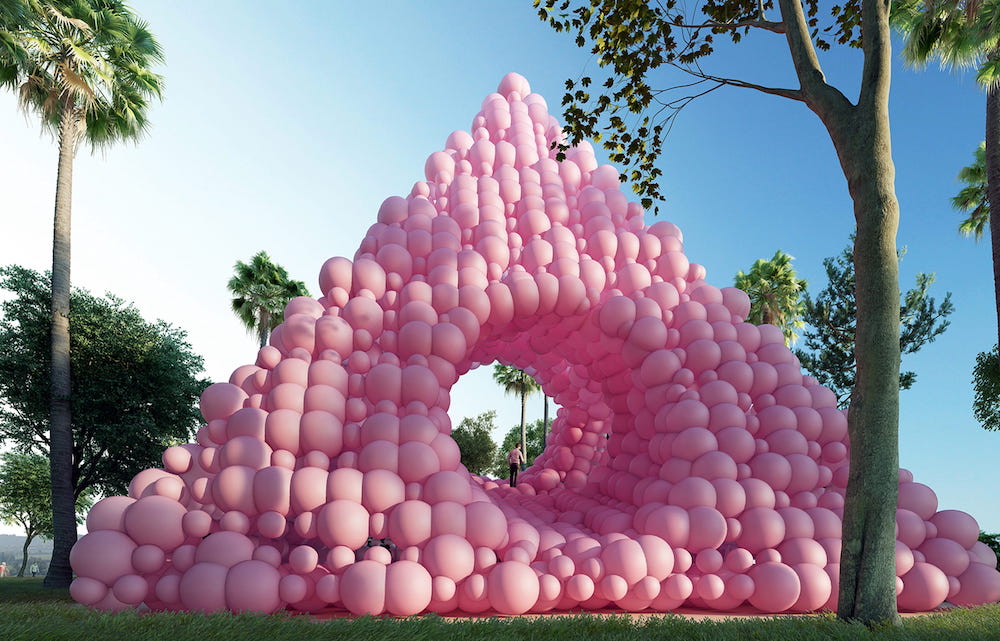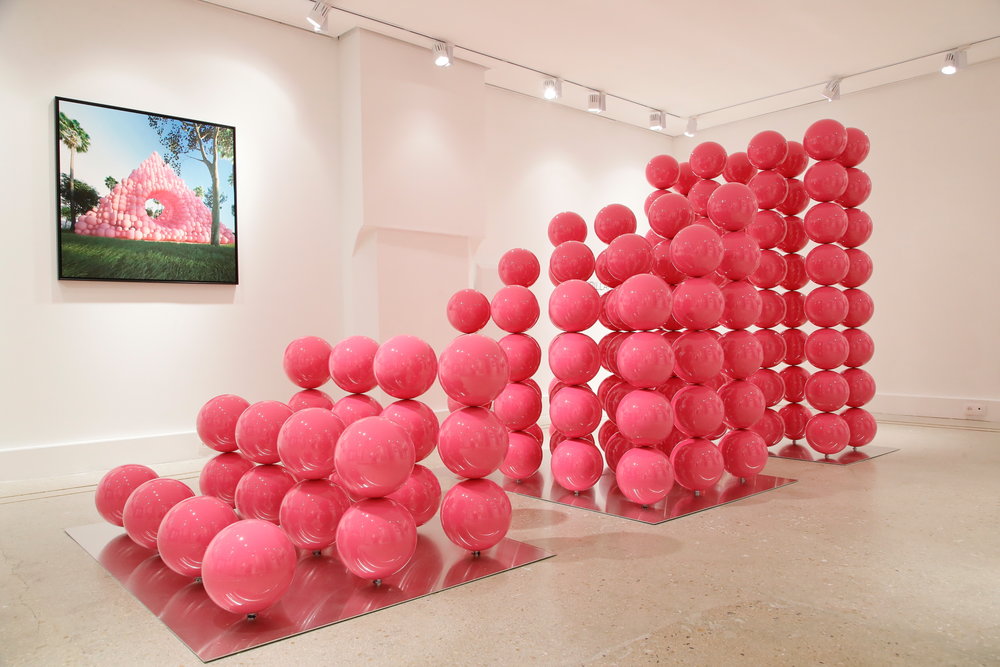 New Culture in Today's Concrete Jungle
If you travel to large metropolitan cities across the world, they tend to look quite similar in their landscape. High-rise buildings, multistoried glass-facade offices, and perfectly manicured hedges might offer some comfort to the traveling businessman but they also pose an imminent risk of destroying the local culture. With interventions in the form of colorful structures, French architect-turned-artist Cyril Lancelin creates space for a new culture altogether in today's concrete jungle.
Exploration of Tridimensional Matter Research
The artist uses virtual reality and augmented reality in his exploration of tridimensional matter research. His practice is shaped by immersion and movement, by the porosity of limits, by innovation, by a search for a world that is half data, half real. The notions of repetition and parametric generation are recurring themes in his work. It anticipates our passage into a world of multiplied and shared data. Lancelin sets up a connected territory through a conceptual dialogue between his practices and the experience of the public. Digital or real, his works offer an essentially optimistic vision, drawing an artificial and experiential landscape.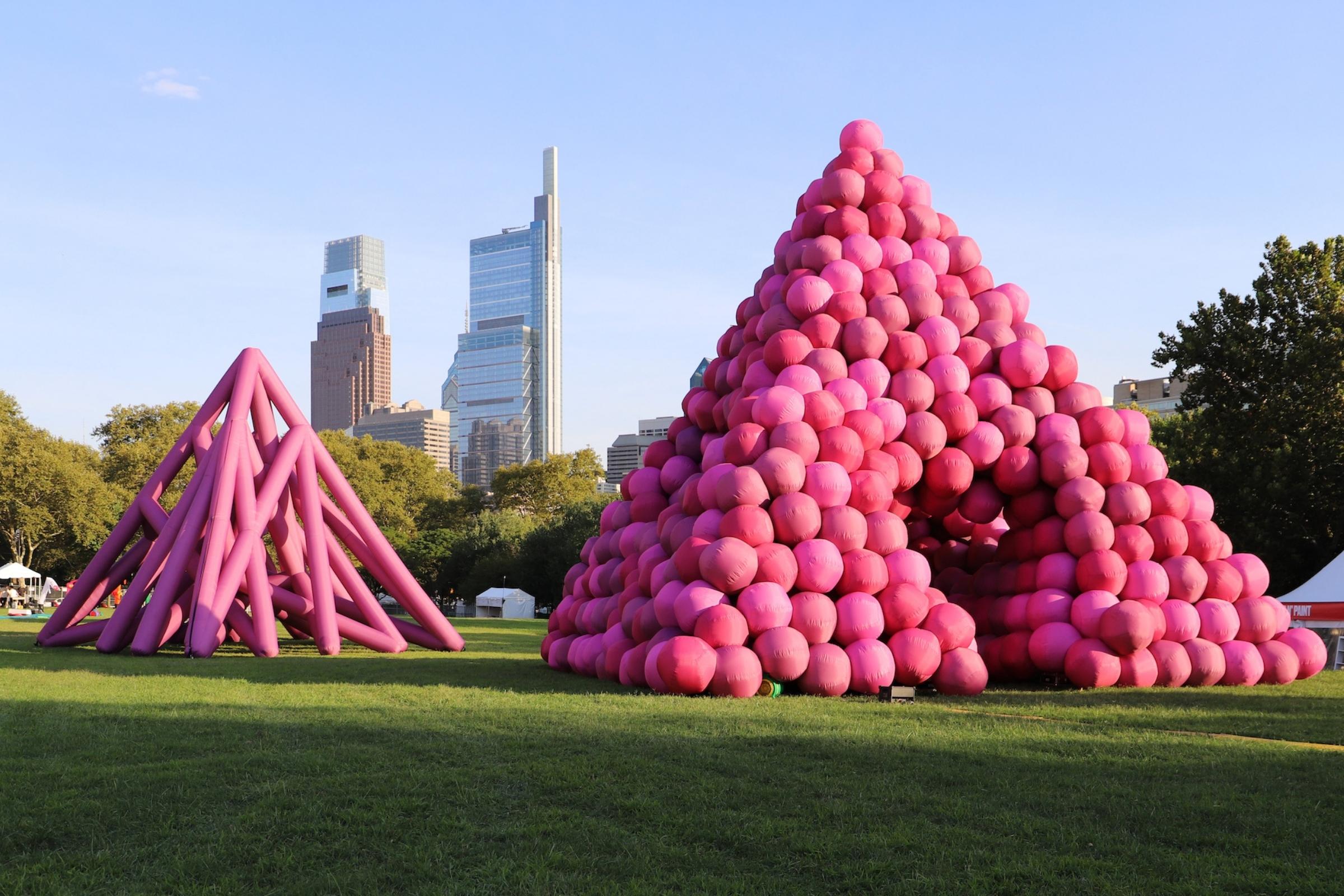 Immersive Installations
Lancelin's work uses what he calls "primitive shapes" like spheres, cubes, and pyramids to create immersive installations, which are bright and colorful yet minimalist in form, usually displayed in the midst of large glass and concrete buildings. This juxtaposition creates a stark contrast in the landscape, creating a sharp change in the surroundings. His sculptures are immersive yet open, playing with the boundaries of indoor versus outdoor.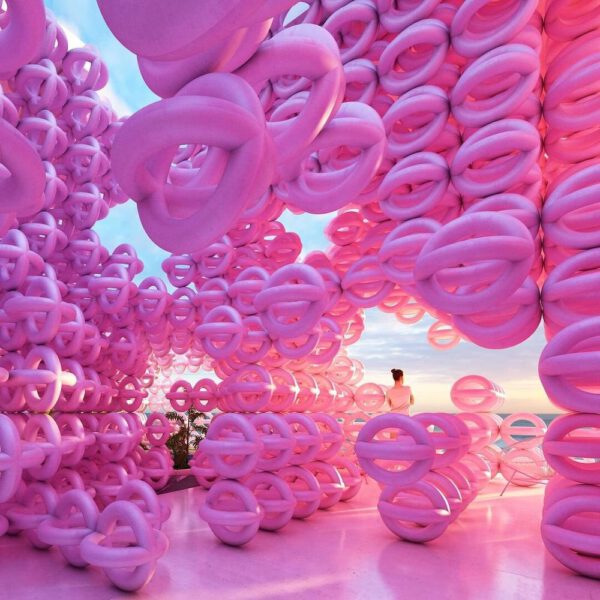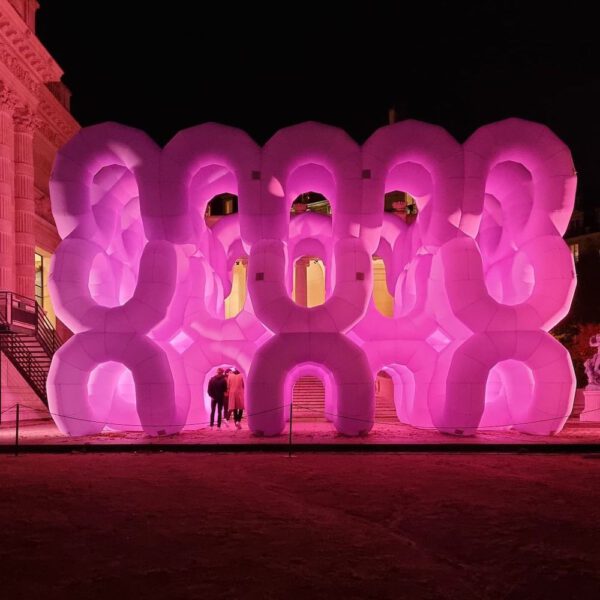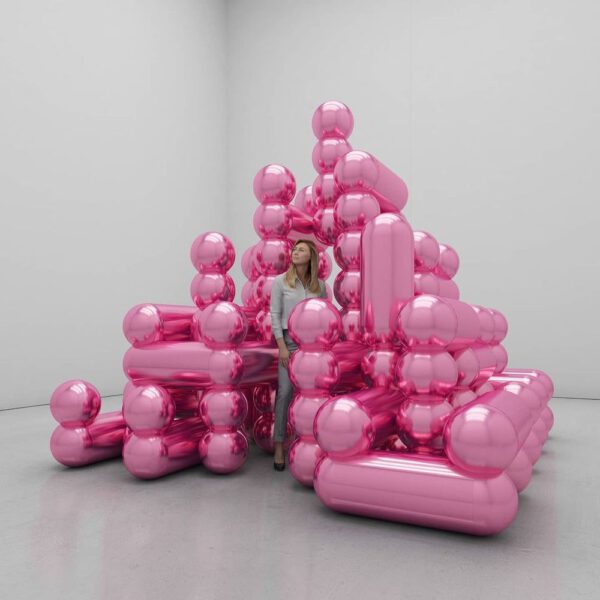 "I use a lot of inflatables. This allows me to make very large sculptures, and to be able to move them easily. I like it when a sculpture faces different sites. I work with the notion of artificial landscape. The change of site allows us to explore this theme. I also use metallic spheres for my half sculptures. The metal has reflective properties and can be more permanent than the inflatable ones. It is very complementary."
The World's First Interactive Environment NFT
His latest project is called
The Meeting Place
. Readymade and interoperable, The Meeting Place is a step into the future where our virtual experiences are as real as our moments in physical reality. It is a proposition for what the Metaverse can become. Created by artists Cyril Lancelin and Benny Or, the space is first and foremost art, and although intangible, it brings to life real-world connections, serving as the backdrop of reunions, spontaneous encounters, and breakthrough moments.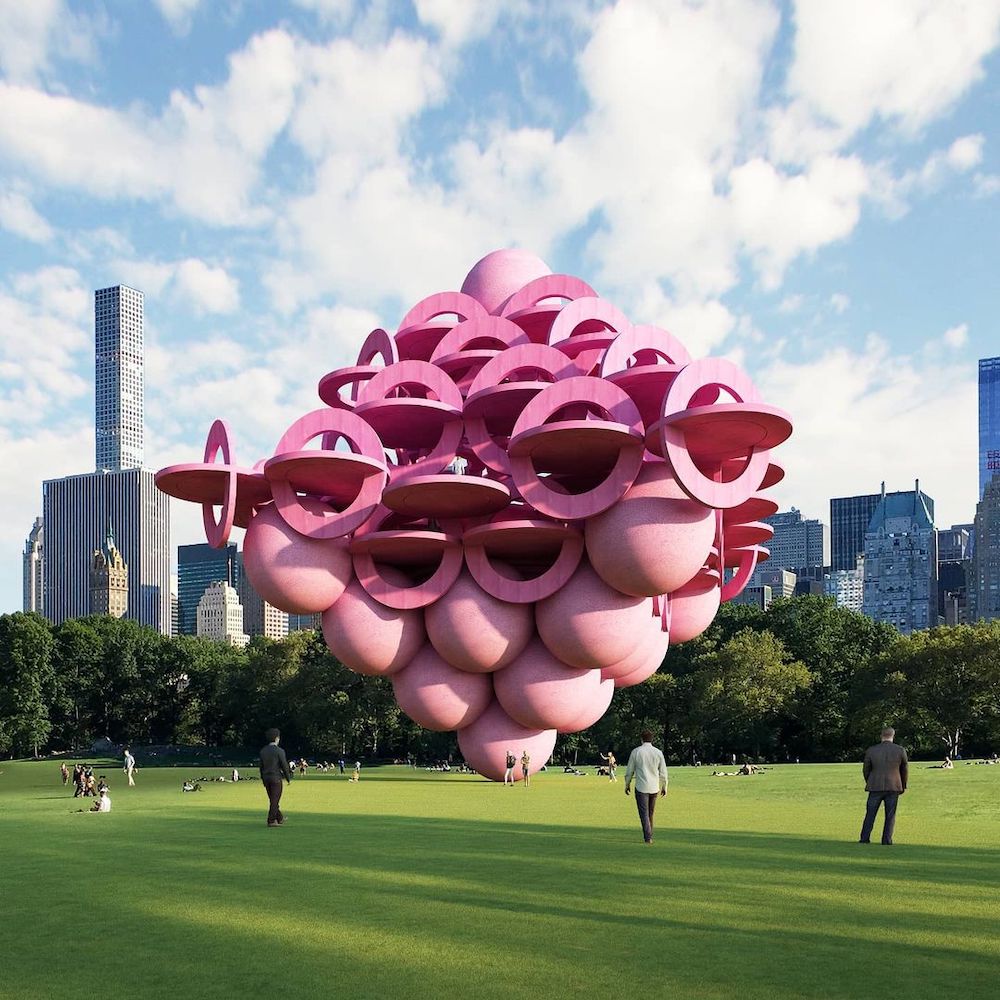 website
for more information or follow Cyril Lancelin on
Instagram
to discover more of his artworks.