Italian ruscus is like that famous Italian car brand with the prancing stallion: wild and seemingly untamable. Unlike other ruscus varieties from elsewhere, Italian ruscus moves in all directions, making any bouquet playful and joyful. Here are some tips from Dutch wholesaler Adomex.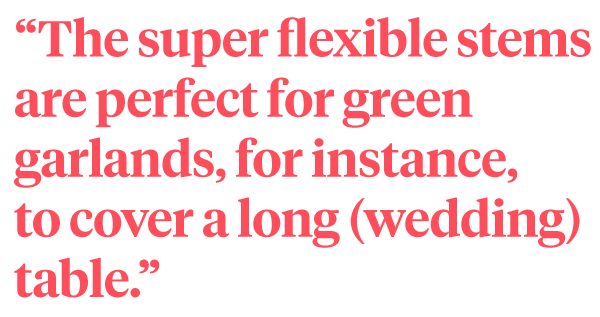 The Various Origins of Ruscus
It can be quite confusing to understand which 'ruscus' one means because there is a real distinction between the species. You would not want to get the wrong one for your floral purpose, so here's a brief introduction. There are some major varieties of ruscus that are used commercially in floral works. There are the straight-up ones, like the Israelian Ruscus Hypophyllum, and the originally Italian ruscus aculeatis. And there is the wild one that is native to Asia and has been adopted by Italian missionaries about five centuries ago. Its botanical name is not even ruscus, it's danae Racemosa, but we like to call it by its nickname: Ruscus Racemosa often referred to as simply 'Italian ruscus'.
Around 1920 growers from Liguria, a province in the north-west of Italy, began producing this ruscus Racemosa on larger scales to sell on the flower markets of Pescia and San Remo. The popularity of this ruscus resulted in new growing areas popping up, like the Toscane region.
When and How to Use
So, now that's settled, there's the matter of availability and usability. Because, when and how to use Italian ruscus? In a way, this Ruscus is very versatile and easy to use, both as a single product and mixed in an arrangement or bouquet.
Adomex is the specialized importer of all greens, including Italian ruscus. They import their selection of ruscus Racemosa based on a good grading stem quality, weight, and length. The super flexible stems are perfect for green garlands, for instance, to cover a long (wedding) table. And how about a nice hanging floral design with the ruscus as an enlargement? No worries about the size, because ruscus stems are widely available in sizes up to 90 cm. Since they are easy to braid, you have endless possibilities.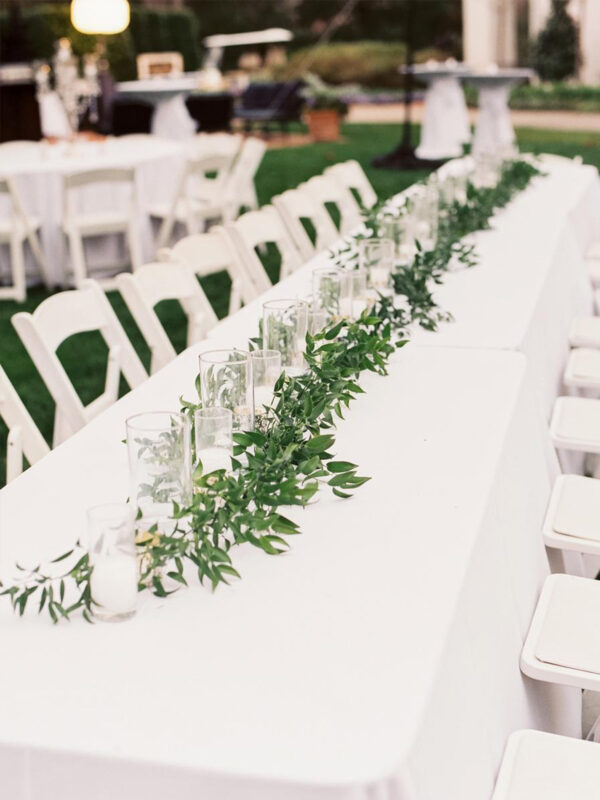 Year-Round?
The new season starts in June and continues until the following year in about April/May, depending on the weather. In the period from April to June, there is always a small shortage because of this. Still, we can call it a year-round product, so go get some of these nice cut greens. Indulge yourself in the tremendous possibilities by taming these lush real Italian greens.