When you think of poinsettias, images of Christmas probably flood your mind: red and green foliage, festive arrangements, and holiday spirit. But there's a new, radiant bloom in town—Princettia®, the autumnal princess, bringing with her a fresh palette of bright pinks and pure whites. Dubbed the princess of autumn, Princettia® offers a delightful deviation from the conventional poinsettia colors, effectively opening a new market and extending sales opportunities for growers.
Feel the Autumn Magic With Princettia®
Princettia® is a type of poinsettia, a.k.a. Euphorbia pulcherrima, developed by the breeders of MNP / Suntory. But what makes Princettia® so remarkable? Apart from its compact structure and early-flowering attributes, its striking hues of pink and white have drawn the attention of florists and consumers globally, way before the Christmas period even begins. And rightfully so!
So, who said poinsettias are only fit and available for the holiday season? Princettias are a treat for your home and outdoors already in autumn. Every year, as leaves start to fall and the air becomes crisp, Princettias light up homes with their fresh, modern appearance.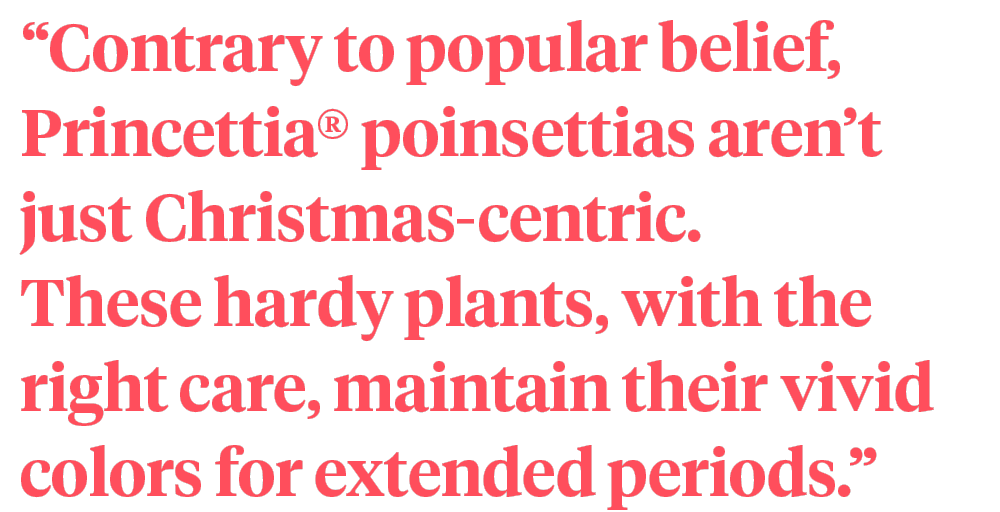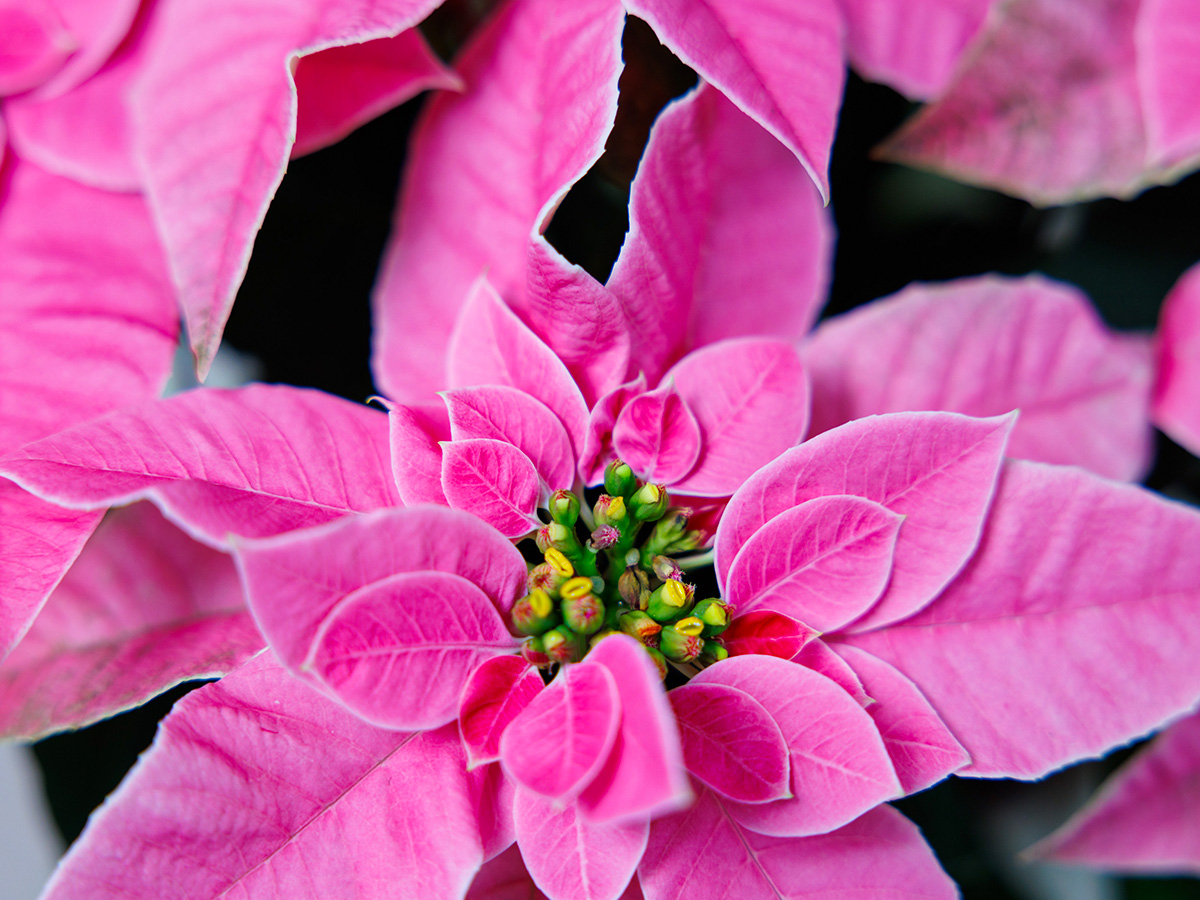 Indoors...
With a compact growth habit and strong branching, she is a gorgeous piece of potted jewelry, especially for your living room. These trendy plants don't just brighten spaces; they seamlessly integrate into any interior design, making them delightful gifts to give and receive.
Give these spectacular pink gems and white pearls a special place in your home and enjoy their lovely sight. She is an easy plant, manageable for everyone!
... and Outdoors
Princettia® types of poinsettias aren't limited to indoor displays. Their vibrant shades of pink—ranging from soft to intense—can make outdoor spaces equally enchanting. Whether it's the gentle touch of the Princettia® Pearl or the vivaciousness of the Princettia® Ultra Pink, there's a hue for every aesthetic.
Place these plants in borders or pots in your garden or on your balcony and enjoy these pink and white stars until the first frost in autumn. Princettia® can even be used for landscaping in mild climates.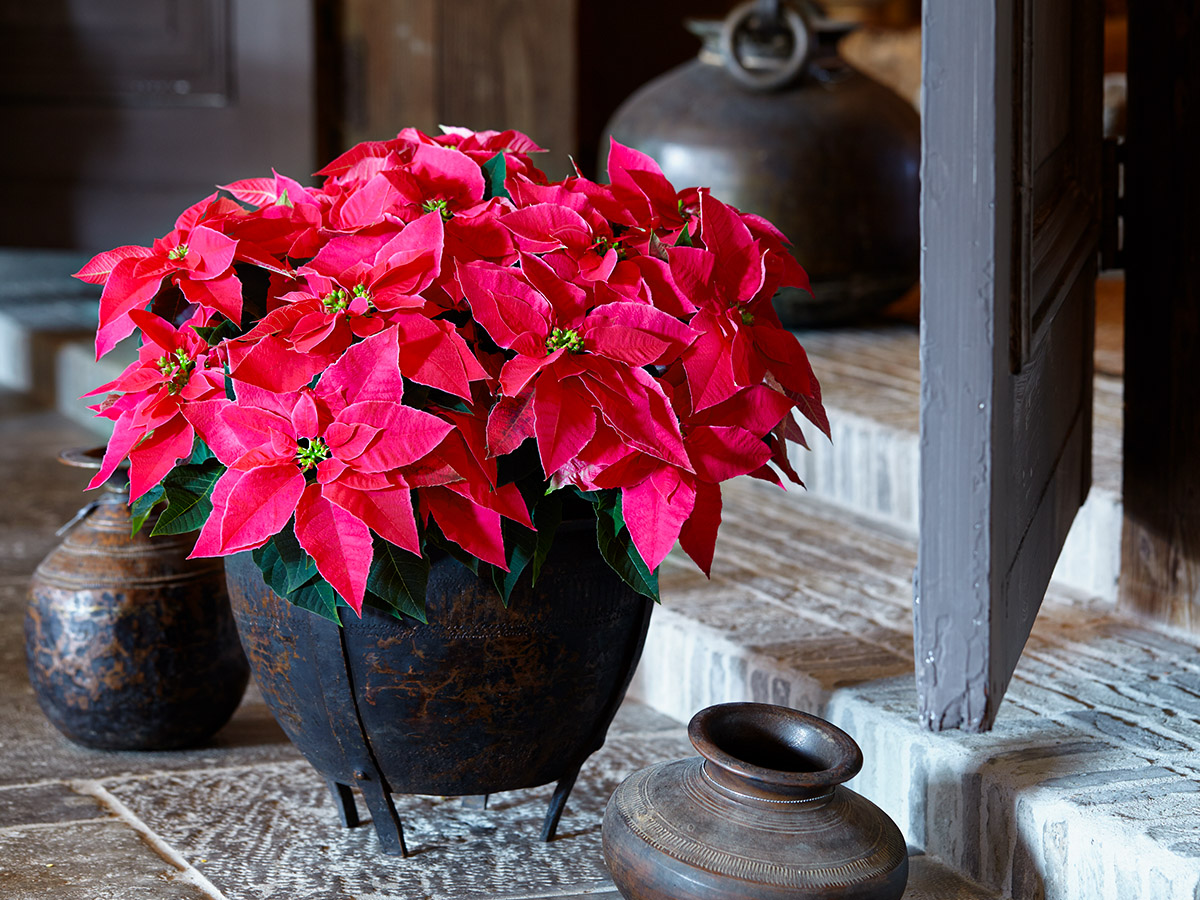 Meet the Princettia® Family
Always evolving, Princettia® recently introduced the Hot Pink Glitter, a radiant addition to the vast collection. This unique variant dazzles with its sparkling tones, joining other favorites like the pristine Princettia® Pure White and the rich Princettia® Indian Red. With such a varied range, enthusiasts and first-time buyers alike have plenty to choose from.
Princettia® Pure White
This variety has the purest white color ever seen on a poinsettia, combined with deep dark green leaves. Due to its naturally compact shape the Princettia® Pure White fits perfectly in the original series. This variety is an early bloomer, suited for both indoor and outdoor use.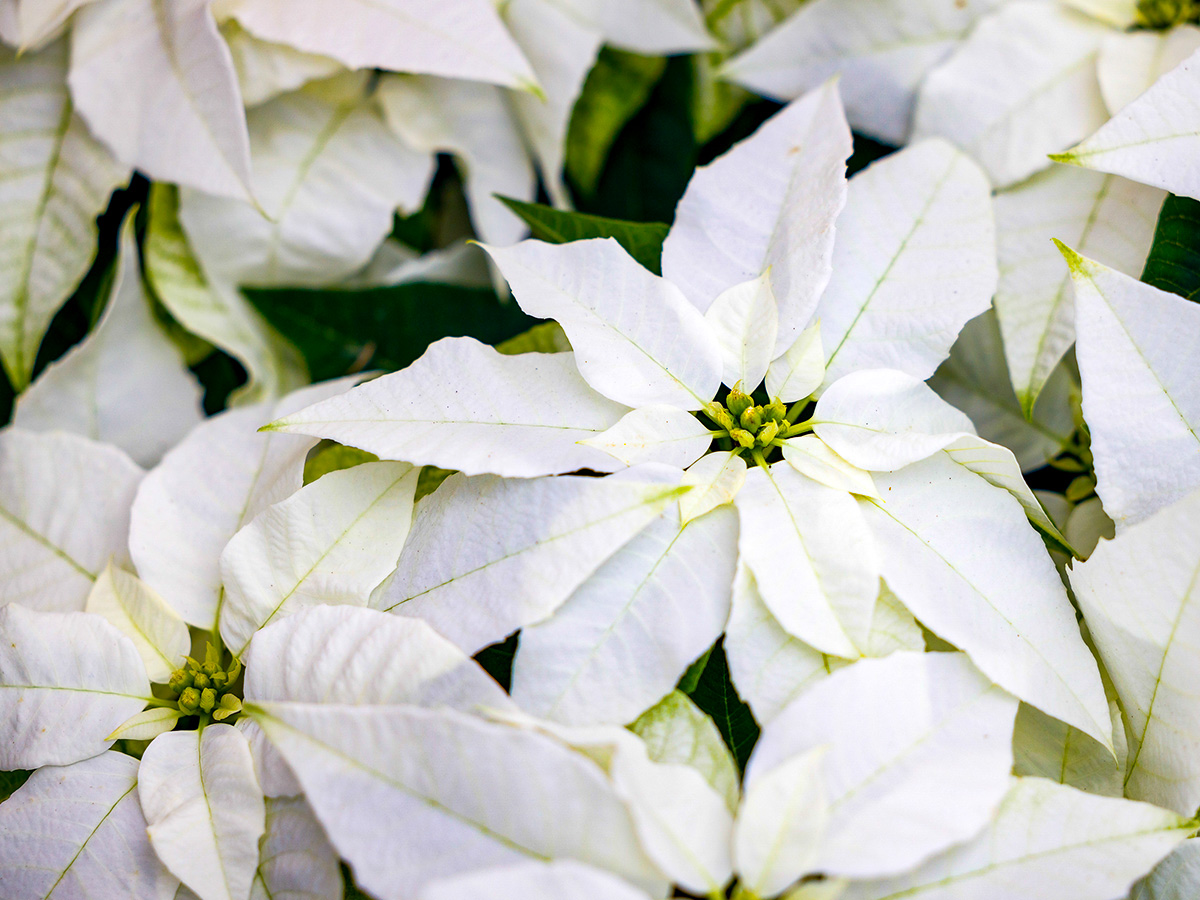 Princettia® Pearl
The Princettia® Pearl has a luscious look. She is softer looking than the truly white varieties and therefore perfectly suited for cozy interiors. The pinkish veins give her a warm, wintery feel and subtly hint. Princettia® Pearl is compact, early blooming, and suitable for indoor and outdoor use. Her bracts grow in a perfect dome due to good branching. An enchanting variety that will suit every space.
Princettia® Pink
This stunning Princettia® Pink variety is a special one. Originally all poinsettias were red, but then this truly pink princess conquered the European market. Princettia® Pink is your partner in crime to fight off those winter blues. Princettia® Pink has the most happy and bubbly appearance. Just in case you don't mind being reminded of sunny summer days during the darker autumn season.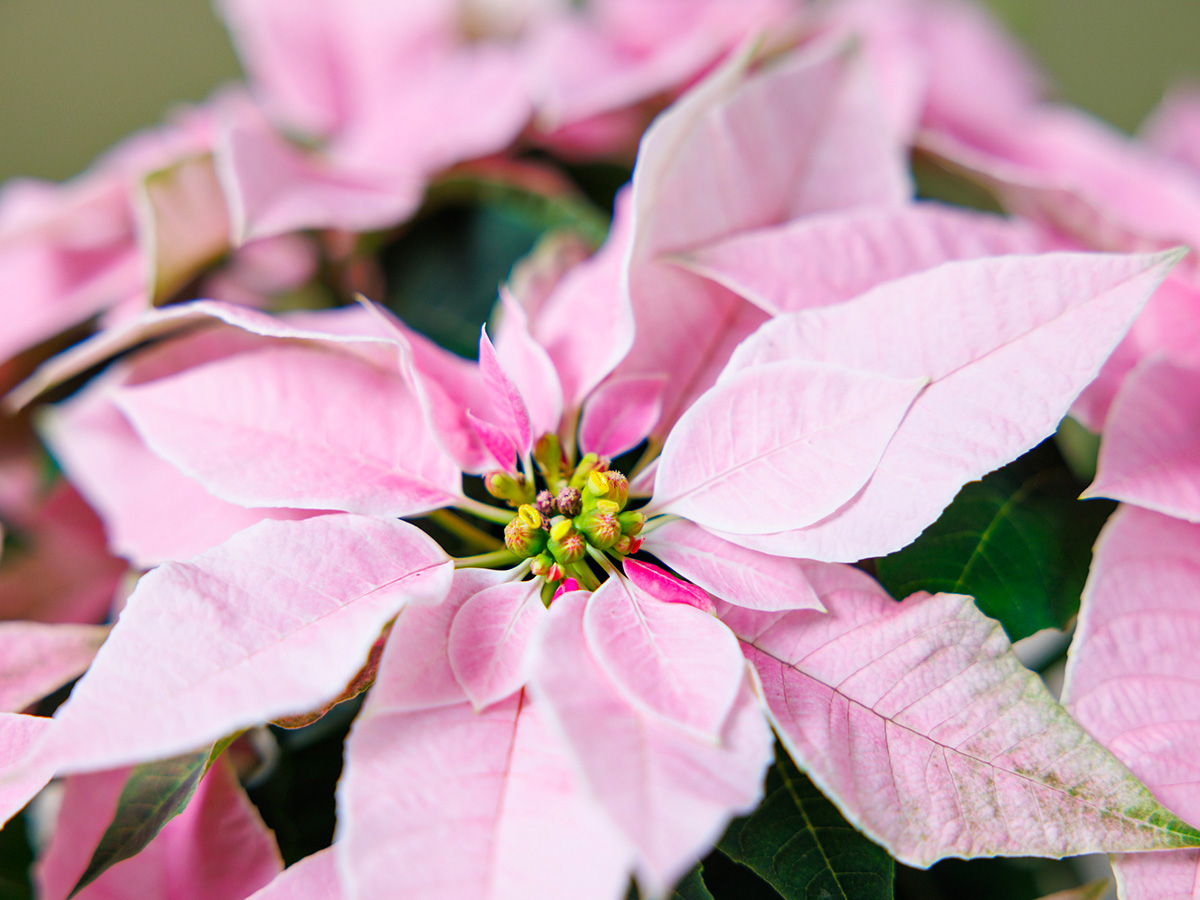 Princettia® Hot Pink
You can't go around Princettia® Hot Pink. She is anything but traditional and a plant that will pop wherever you put her, spreading warm feelings all over the place. With her compact growth, good branching, early blooming, and user-friendliness, she makes for the perfect gift.
Princettia® Ultra Pink
Is she red, or still pink, you might wonder. Well, to cut a long discussion short: this color is called 'ultra pink'. Ultra is also the way this spectacular gem performs in your home and - provided it does not freeze - outdoors. Looking at her, you may still wonder if there are tones of red in these stunning stars, but Princettia® Ultra Pink is truly a very intense pink that's shining your way.
Princettia® Dark Pink
If you thought the color of pink Poinsettia varieties couldn't get more intense, you were wrong. Almost like she knows 'star' is in her good-old nickname 'Christmas Star', Princettia® Dark Pink demands admiration. It's easy to comply as people keep wondering how nature provides such bright colors.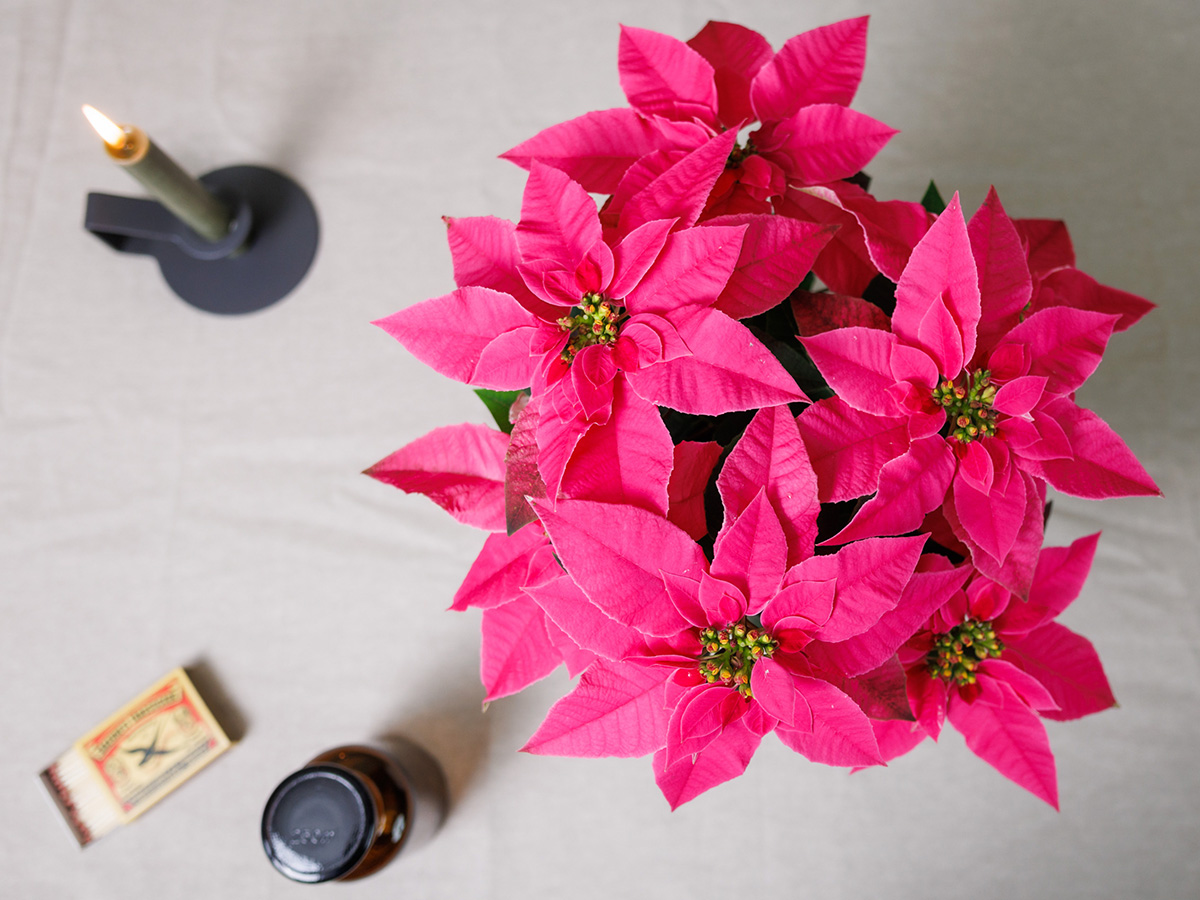 Princettia® Indian Red
Can you feel the warm and deep burgundy-like color of the new Princettia® Indian Red? This red poinsettia is perfect for both indoor and outdoor use and guarantees a lovely color splash in every home and garden. This one will do great in your garden too until the frosts of autumn.
Princettia® Midi Hot Pink
The fun of having pink varieties is that the use of poinsettia finally extends beyond the holiday season. Princettia® Midi Hot Pink is really just an autumn must-have, easy to style either traditionally or in a really modern way. Princettia® Midi Hot Pink is slightly different from Hot Pink and Dark Pink, but just as stunning.
Princettia® Hot Pink Glitter
Are you into the trend of spotted and specked flowers and plants? Then Princettia® Hot Pink Glitter is yours, for sure. Can you see how she glitters sparkly? This new variety is very special in its cheerful, sparkling color. It warms up the atmosphere in the house from autumn to Christmas. She grows compact enough to be perfect for a small pot, but is also up to the task of a nice mix pot!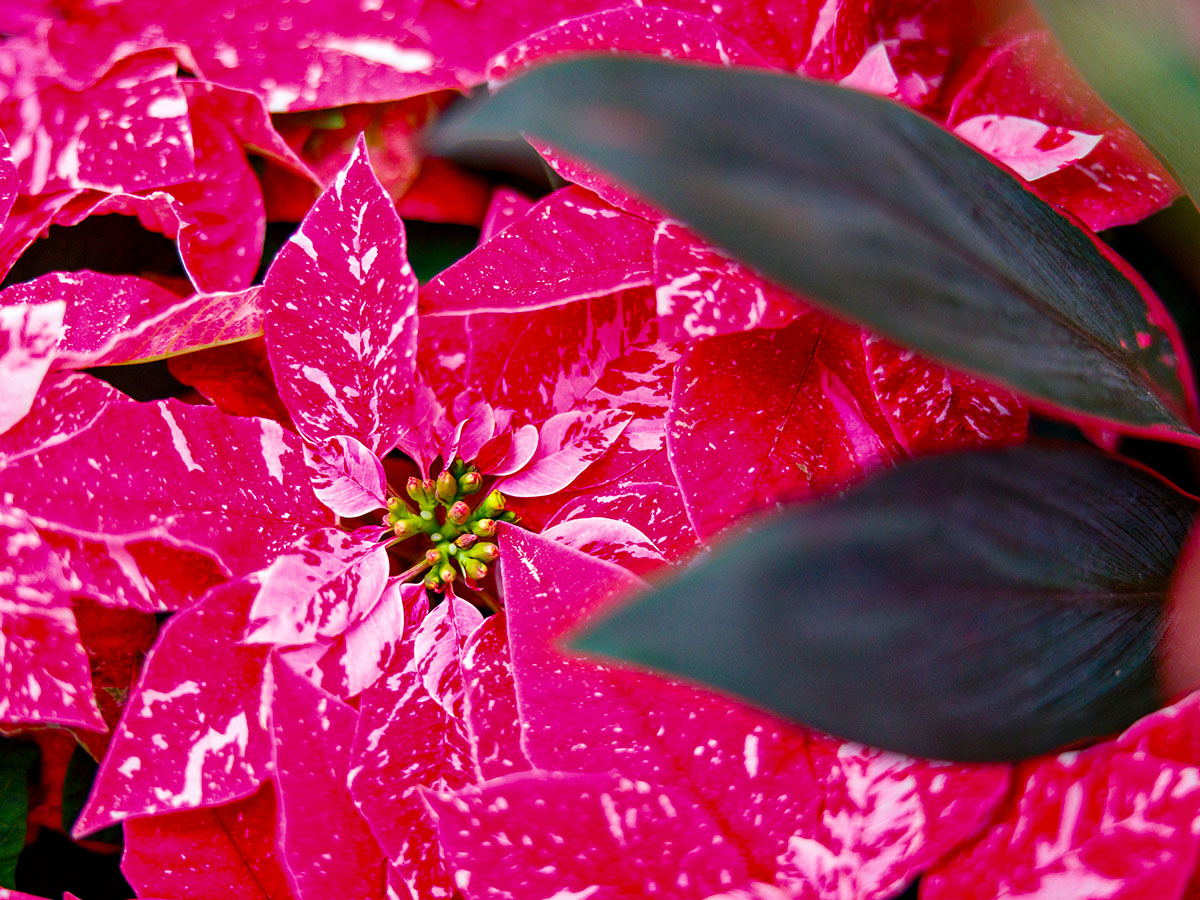 A Sustainable Success Story
Beyond its visual appeal, Princettia® represents a triumph in sustainable plant branding. The strategy behind its rise isn't merely about aesthetics—it's about informed cultivation, robust marketing, and fostering consumer trust.
Speaking of trust, there are a few biases around the Princettia® that ought to be addressed. Contrary to popular belief, Princettia® poinsettias aren't just Christmas-centric. These hardy plants, with the right care, maintain their vivid colors for extended periods. Additionally, they're not as finicky about water as some may think. By debunking such myths, traders can better inform consumers, ensuring the plants receive the care they deserve and flourish in their new homes.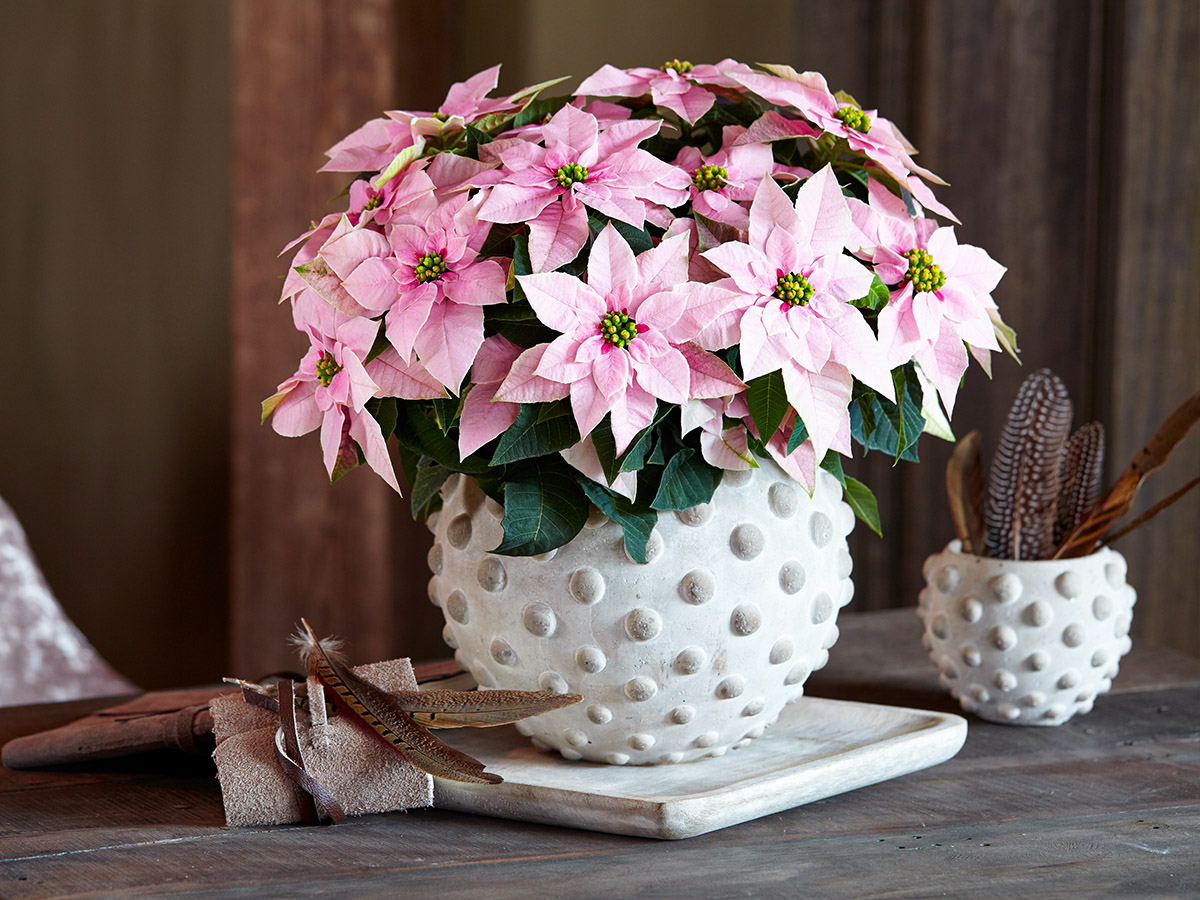 Mr Plant Geek Is the Princettia® Fall-Winter 2023 Brand Ambassador
The popular influencer and plant expert Michael Perry, aka 'Mr. Plant Geek'', with almost 50k followers on Instagram, has run an influencer and product marketing campaign for the Princettia® collection. Exploring all the indoor and outdoor features of Princettia®, Mr. Plant Geek with his reels and newsletter content has engaged national and international consumers, boosting the attention and awareness of this magical autumn species.
The Princettia® Revolution
The Princettia® revolution has only just begun. As it continues to reshape the poinsettia market, one thing is clear: this autumn princess is here to stay, spreading joy and color throughout the season. Whether you're a seasoned poinsettia lover or just discovering this vibrant family, Princettia® promises to brighten your days.
All photos and video courtesy of MNP / Suntory.