Poinsettias are... red! Of course, they still are. But these are not just red anymore. In recent years other colors were added to create more diversity and choice for this Christmas traditional. Pink and white poinsettias are no longer an exotic exception but have become more and more mainstream in modern Christmas decorations too.
Poinsettia Pink or White
Not the whole world knows the poinsettia by its botanical name 'Euphorbia pulcherrima', yet more by its more whimsical sounding nickname 'Christmas Star'. No problem, because who wouldn't wish that every day was a Christmas Day?
The cheerful bright colors of pink and white poinsettias bring a touch of summer to dark days. And since they are already available from the end of August you can have the best of both worlds: Christmas pre-joy and a summerly feeling in or outside your home until at least the end of September.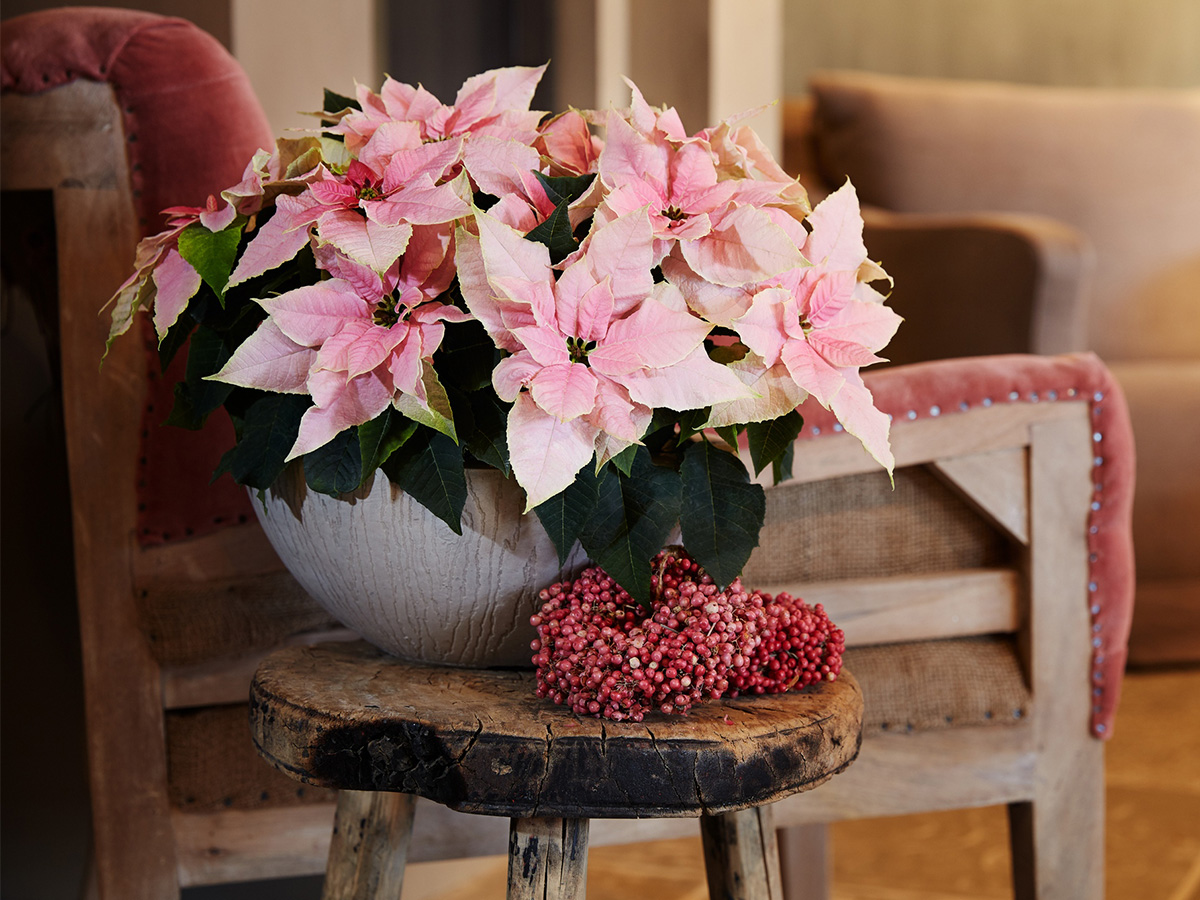 Pick Your Color or Mix & Match
Fight off the winter blues with pink or white poinsettias or their smaller, more compact version princettia. Pick your color in the growing range of pink and white hues. Over the years the big poinsettia breeders and growers have built a fantastic assortment waiting for you in a range from solid colors ton-sur-ton pinkish.
Instead of going for a mono color, you could simply put several colors together. You might as well include red in the blend as well. Or mingle with other plants for crazy designs. Anything goes, as long as you include the Christmas Star. Mix & Match for a fitting atmosphere in your shop, office, home, or wherever you think you hear those sleigh bells ringing.
The Biggest Breeders Added Pink and White
The world's biggest poinsettia breeders have discovered the need for more colors, even when it comes to a super traditional plant like the Christmas Star.
No wonder, the Christmas tree is blinking in a wide range of colors for years already. That one has surpassed the conventional white balls, lights, garlands, and other decorations. Every year the question already pops up before it's even summer: what are the Christmas colors for this year? Purple? Pink? Yellow? Passion Red to match the 2023 Thursd Floral Trend Color? Christmas World, one of the biggest exhibitions on this theme, in Frankfurt opens its doors already in February when the world is looking forward to completely other holidays like Valentine's and Easter.
So, yes, the assortment of poinsettia varieties is widening, not only because the breeders found ways to diversify the colors, but also there is a high demand for something new to show during the dark months of the year.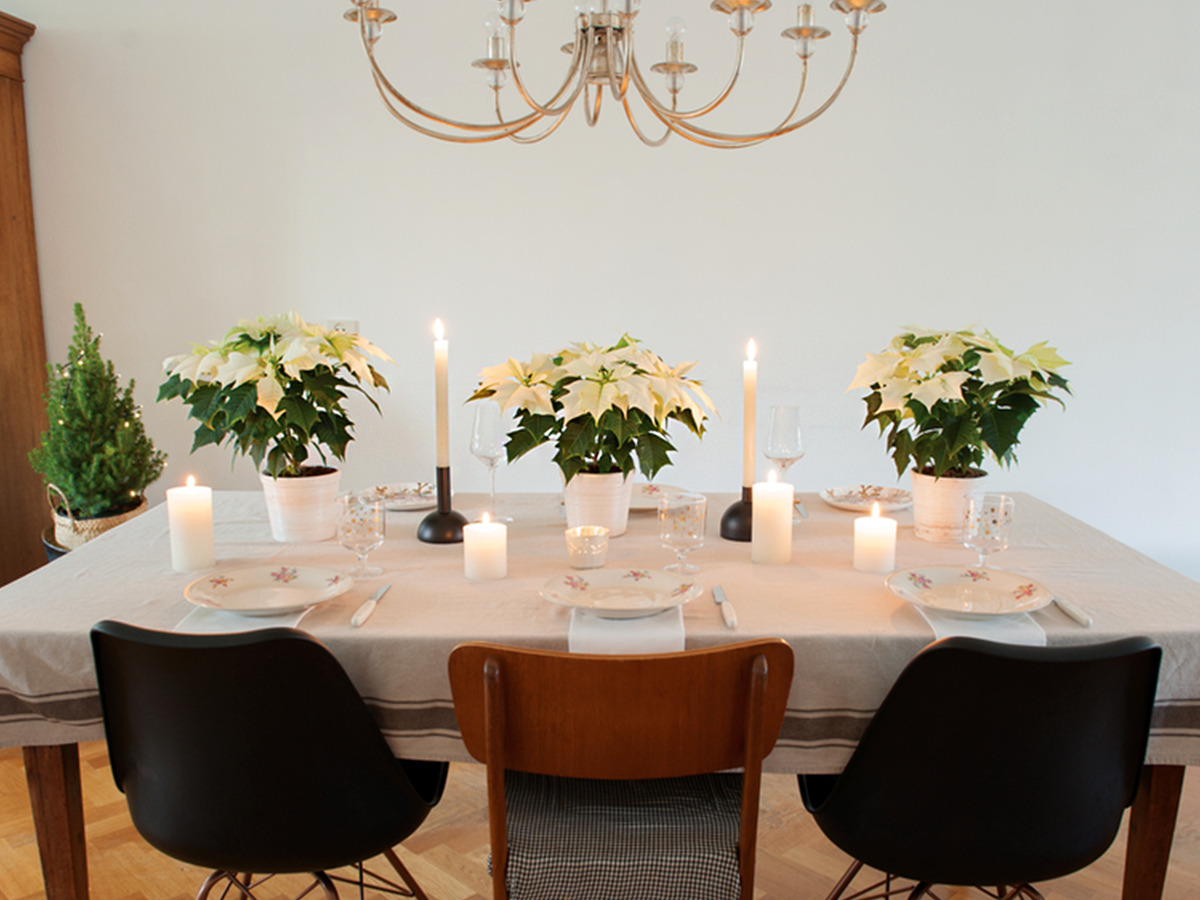 Tips to Enjoy More
Check also the Tips about how to enjoy your pink poinsettia longer in this article.