Floral creations by Róbert Bartolen are destined to impress you. How could they not? Róbert is immersing himself in creating such marvelous and unique pieces through the daily floral inspiration he finds in nature. His newest photographically work of art "Searching For The Soul" with stunning flowers by Marginpar, has all the flower magic you need to add that extra "wow" factor to your day.
Róbert Bartolen Creates a Special Project Named "Searching For The Soul"
When it comes to the floral art of Róbert Bartolen you must be aware and know you'll instantly fall in love. His love and undeniable passion for nature perfectly ensembles in every single one of his supernatural floral projects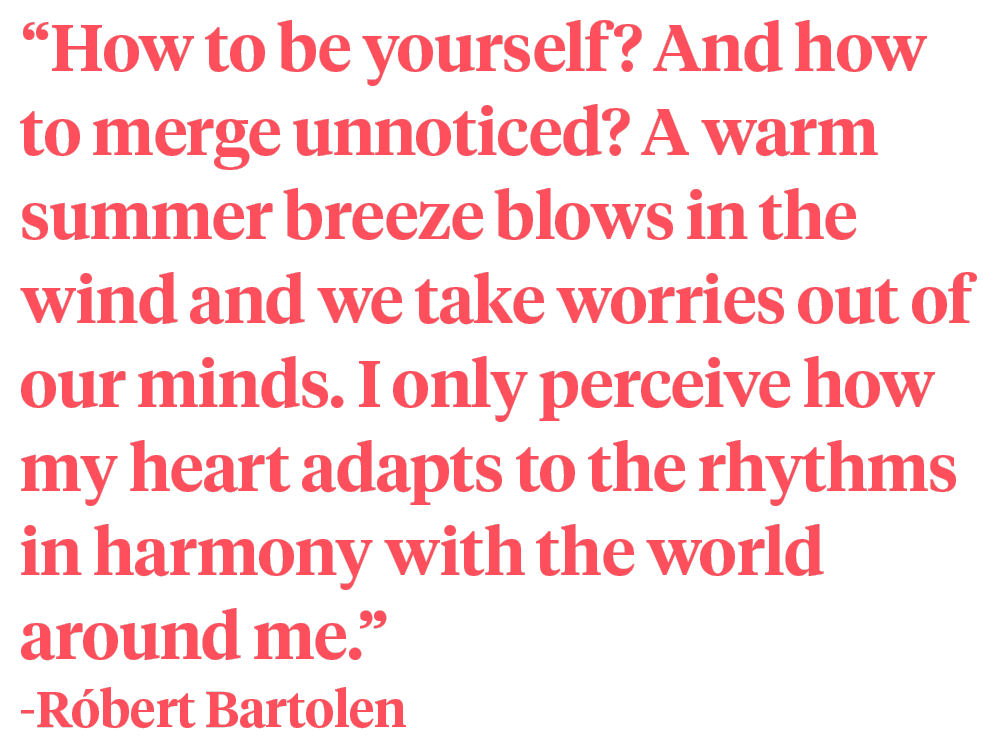 The collection is an expression of the need to return to his own self. The author uses it to express how often a person can get lost in front of their own soul today. For many of us, the moment of marriage is an event when we bring the person we love into our personality. But very often the current world around us deprives us of a real view of what our soul really needs and how it perceives this world itself. It is therefore very right to perceive our own selves at the right time and to try to understand ourselves.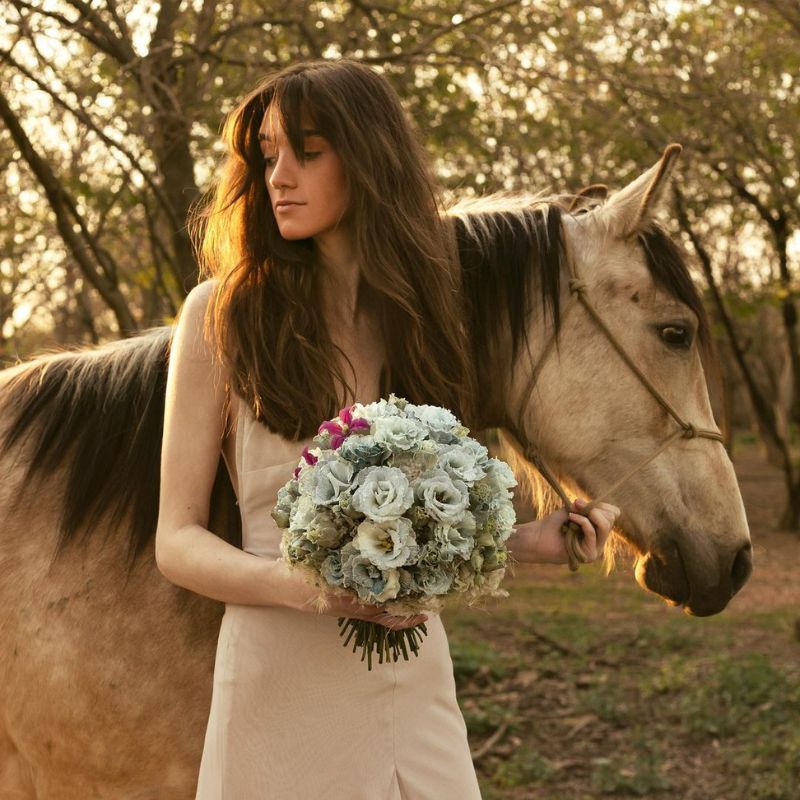 In one of his latest floral projects named "Searching For The Soul", Róbert pursues to expose the symphony and importance of the existence that lives within each of us. The connection between man and soul is the star concept in this work of art.
Róbert created a space in which he planted three objects. Woman, horse, and bouquet. The brutality of this space creates a contrast between it and the point of the collection. This opposing comparison creates a sense of a sure world. By combining three objects, he created one being who metaphorically searches for his true self. She is carried away by the number of feelings that mix in her.
It seems melancholy, but at the same time spontaneous.
It seems dominant, but at the same time very submissive.
She seems confident, but at the same time, she is on the verge of crying.
She looks romantic, but at the same time, hot blood flows in her veins.
Even this is the reality of personality today. Each of us was swept away by the river of time. Which sometimes carries him away with the waves, but sometimes he takes the ruthless way of suffering. It will take us into a whirlwind of events that we must overcome and we will forget about ourselves along the way. And especially for your soul.
6 Words That Describe Róbert Bartolen's "Searching For The Soul"
To make his floral work of art even more interesting, Róbert Bartolen has dedicated a special word to each floral arrangement exhibited in this project. Each word has a special symbolism behind it that reincarnates the purpose of the flowers and the type of arrangement used in each picture.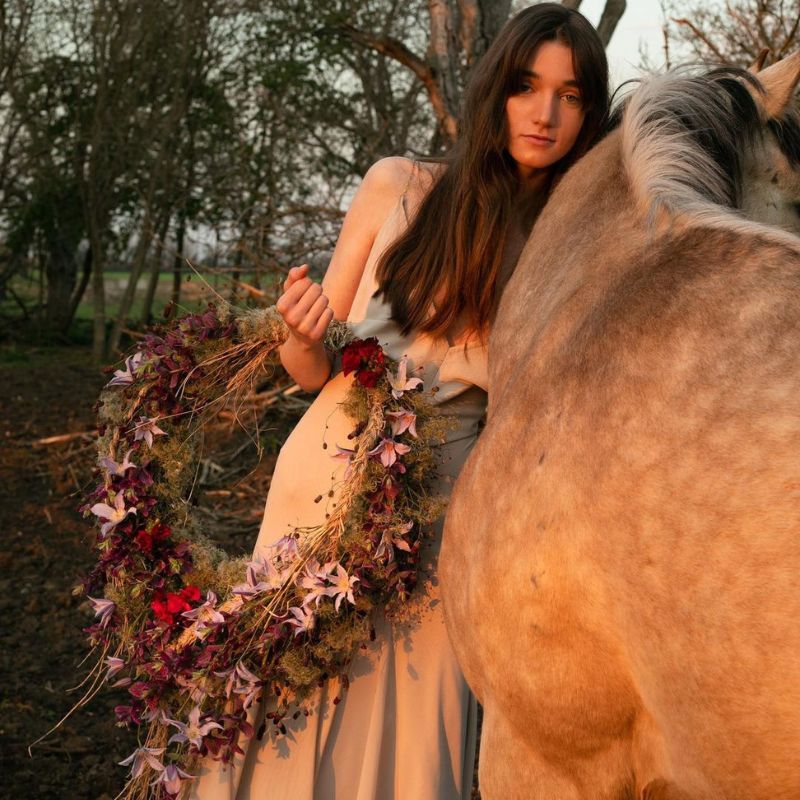 How to be yourself? And how to merge unnoticed? A warm summer breeze blows in the wind and we take worries out of our minds. I only perceive how my heart adapts to the rhythms in harmony with the world around me.
1. Symphony
The first of the wedding bouquets expresses the connection between man and soul. It is a symphony of existence that is in each one of us.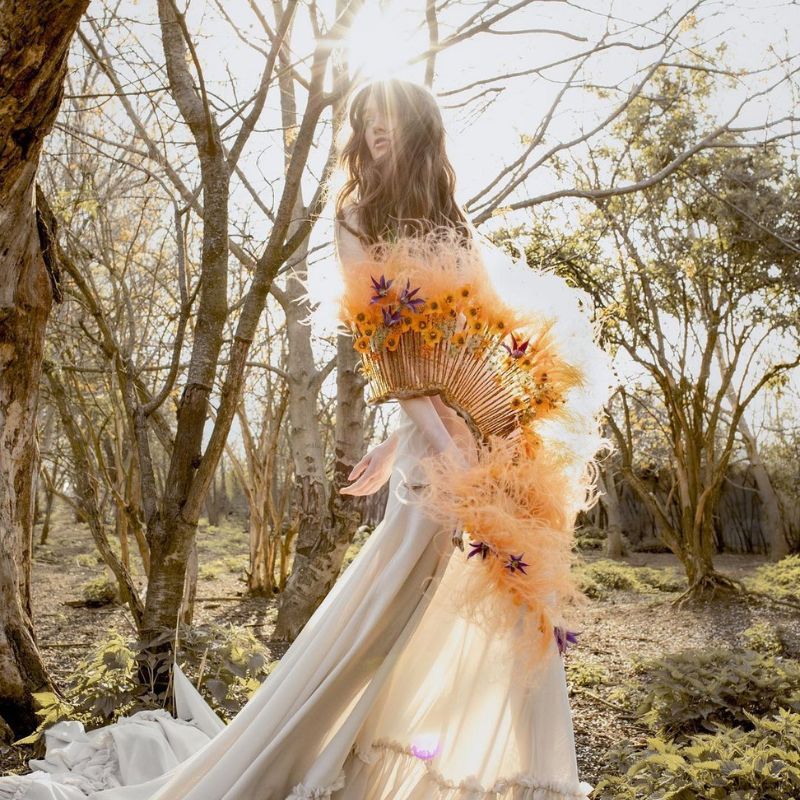 2. Connection
According to Róbert, beauty is not only a form of perfection, it is also self-knowledge and the connection of your soul with what you really are. And in these pictures, the connection of the human heart with that of flowers is absolutely foreseen.
3. Combination
In Róbert Bartolen's "Searching For The Soul", through the floral design, he aims to express that each of us longs to find another soul with which to merge into one.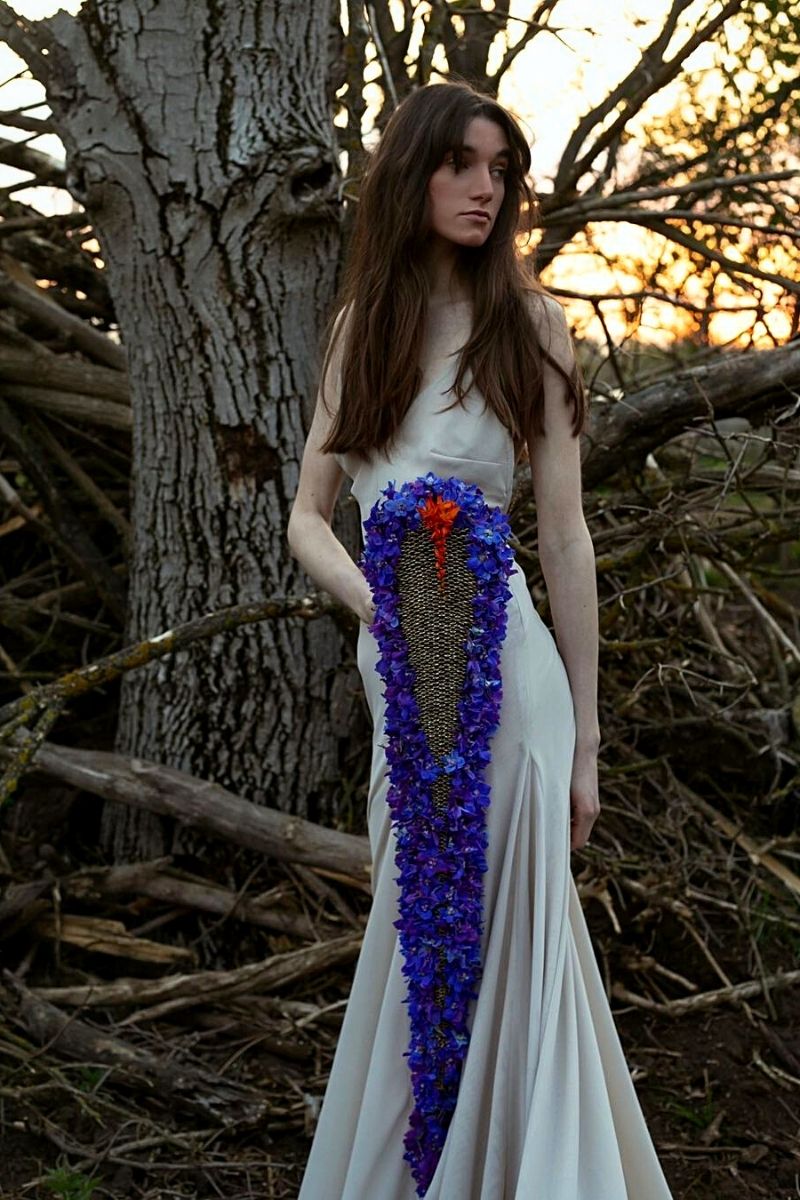 4. Bond
Flowers look to embody a moment that unites two souls into one being in this beautiful arrangement.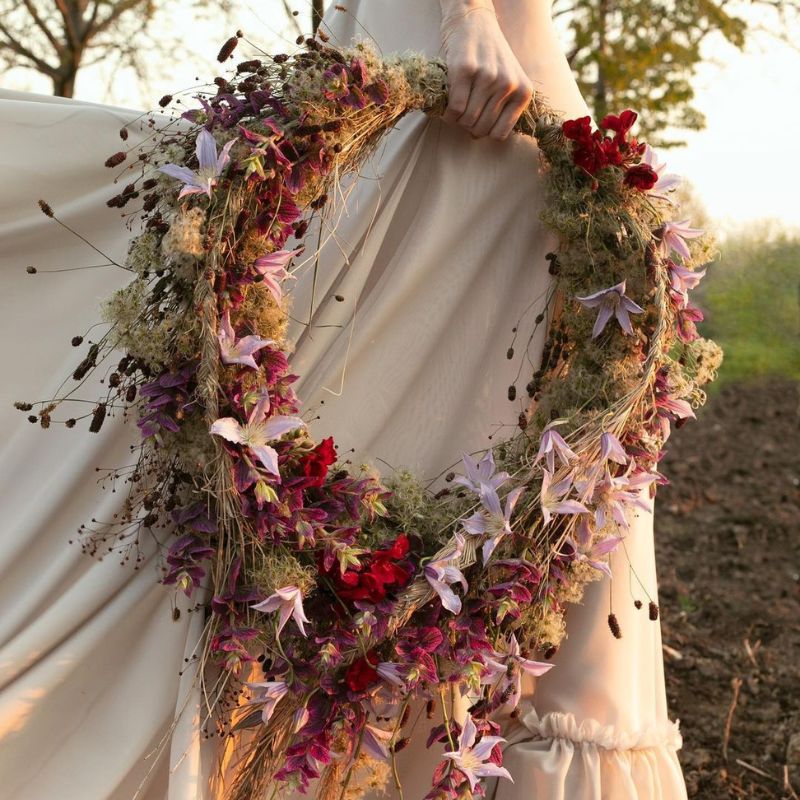 5. Bloom
"Searching For The Soul" is all about blooming from the soul, and in this floral arrangement, Róbert Bartolen looks to show when a heart blossoms for another.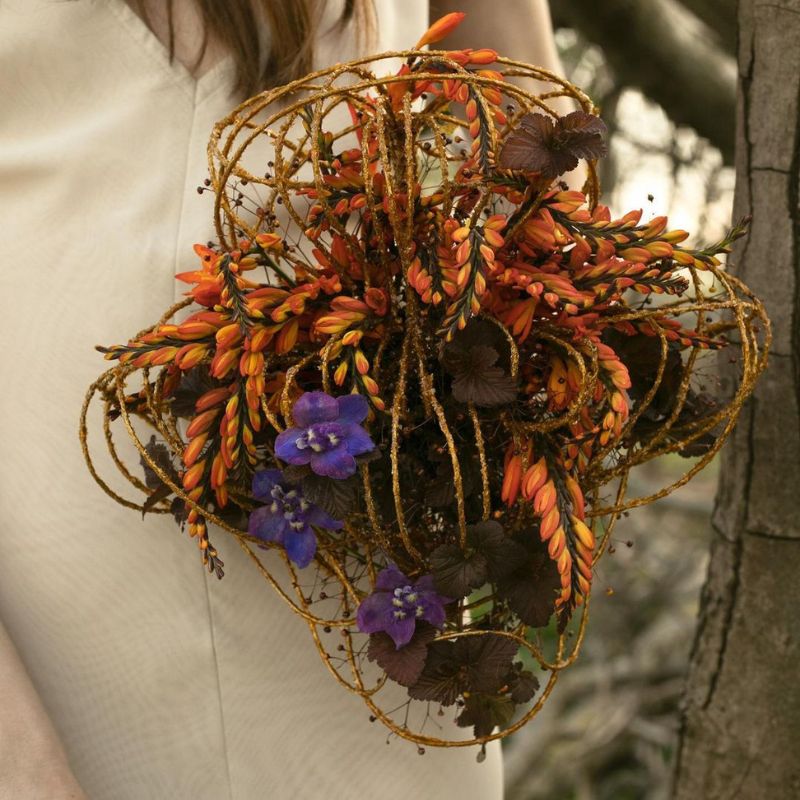 6. Spark
Through floral art, this beautiful design expresses the idea that when the heart burns with love, the jumping sparks ignite the desire for mutual combustion.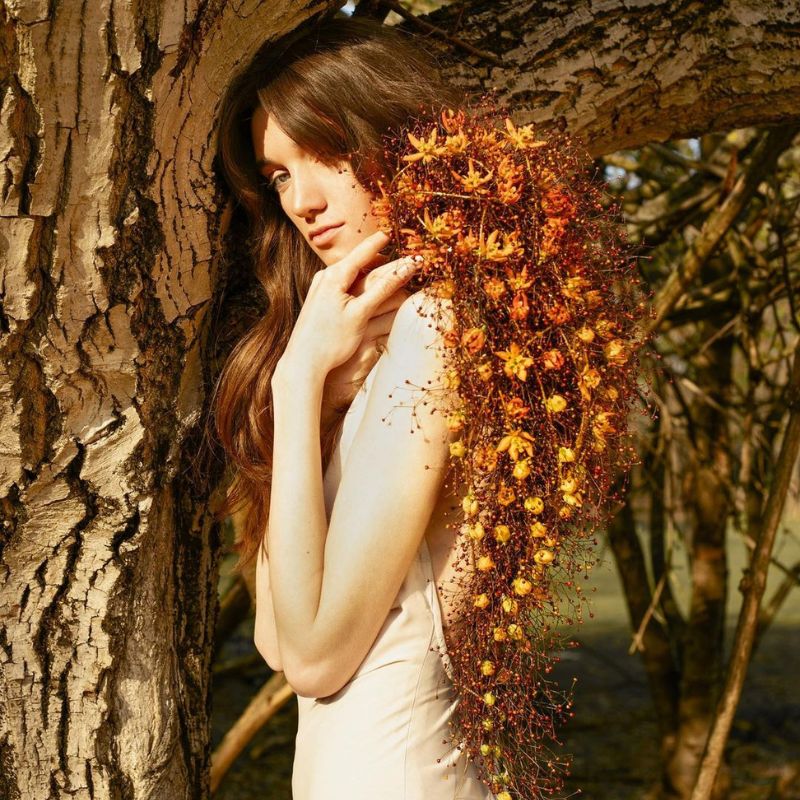 7. Thought
Sometimes a thought wanders into the mind that confuses the head. But sometimes it sends a signal to the other and brightens the gloom through the appearance of colorful flowers.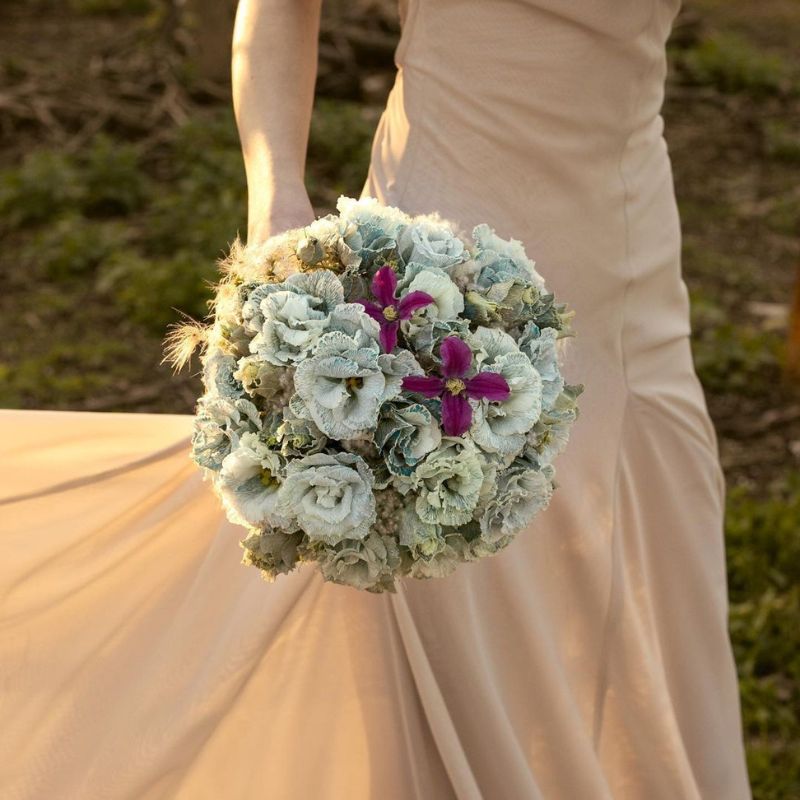 Colorful Flowers That Have a Notable Meaning Behind Them
Through the use of colorful, yet noticeably different types of flowers (predominantly fierce colors like bright purple, orange, red, and turquoise) the connection between man and soul is explored within each design, and without a doubt, Róbert's Bartolen has achieved it. The special bond between the human heart and flowers is unquestionably one of a kind.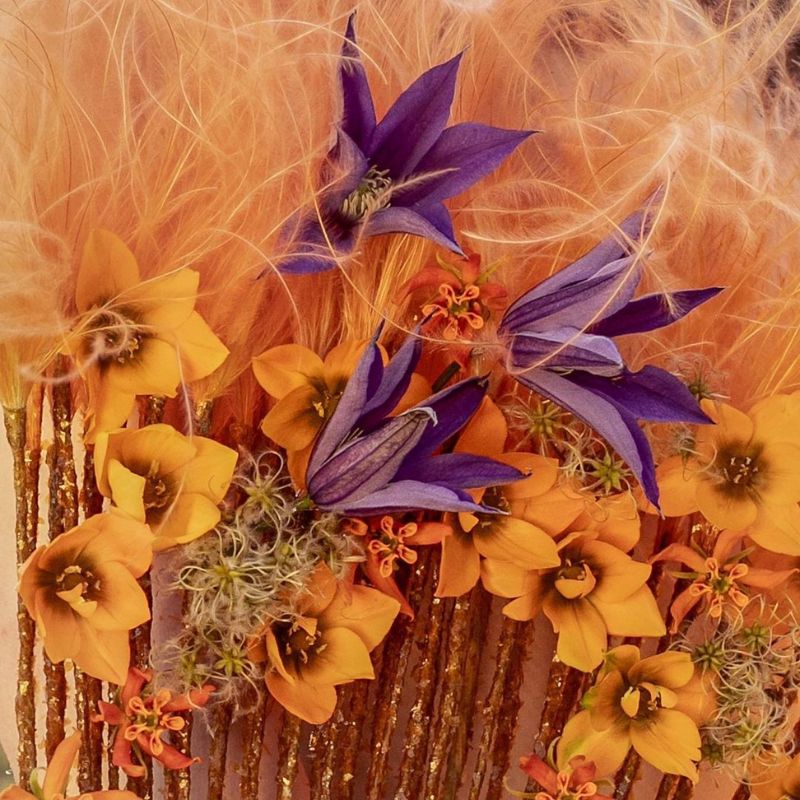 More About The Artist
Róbert Bartolen is a Slovakian florist, who is mainly inspired by Central European nature. He is currently pursuing a doctorate in floristry. Róbert's work has been featured in renowned florist magazines around the world.
Florist Teacher
He works as a florist teacher, florist trainer, and trend maker for floral media. He also creates large floral installations for hotels, receptions, or events. Róbert's work is characterized by unique shapes, lines, and structures. His passion lies mostly in transforming natural materials into artistic floristry.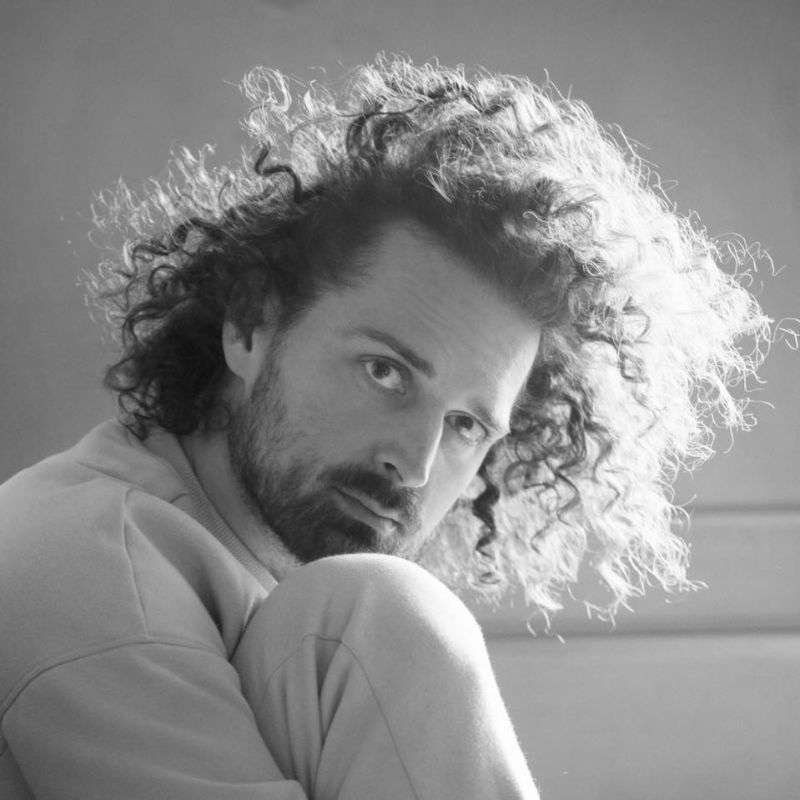 His works show the identity of the area he comes from. The Slavic theme is a frequent source of inspiration for his authorial work. Róbert has won several awards; one of the latest is International Designer of The Year 2019 for the magazine Fusion Flowers.
Author: Róbert Bartolen, photo: Natália Jablonková, assistant: Eva Baráthová, Bianka Crkoňová, Michael Vinš, model: Natália Trnková/ Heriett Models SR, dress: Róbert Bartolen / Beáta Hubinská