When you think of the word flowers, what's the first bloom that comes to mind? For many of us, actually, the majority will think of roses first. With its beauty and fragrance, it's no wonder the rose is considered the queen of flowers. Here's what you need to know about several rose colors and their significance.
8 Rose Color Meanings That We Should All Know About
Let's start with the facts: There's no better way to send a heartfelt message than with the classic rose. Whether you are selecting a rose for a friend, family member, or special someone, picking the perfect rose color can be a great way to send a message using no words at all.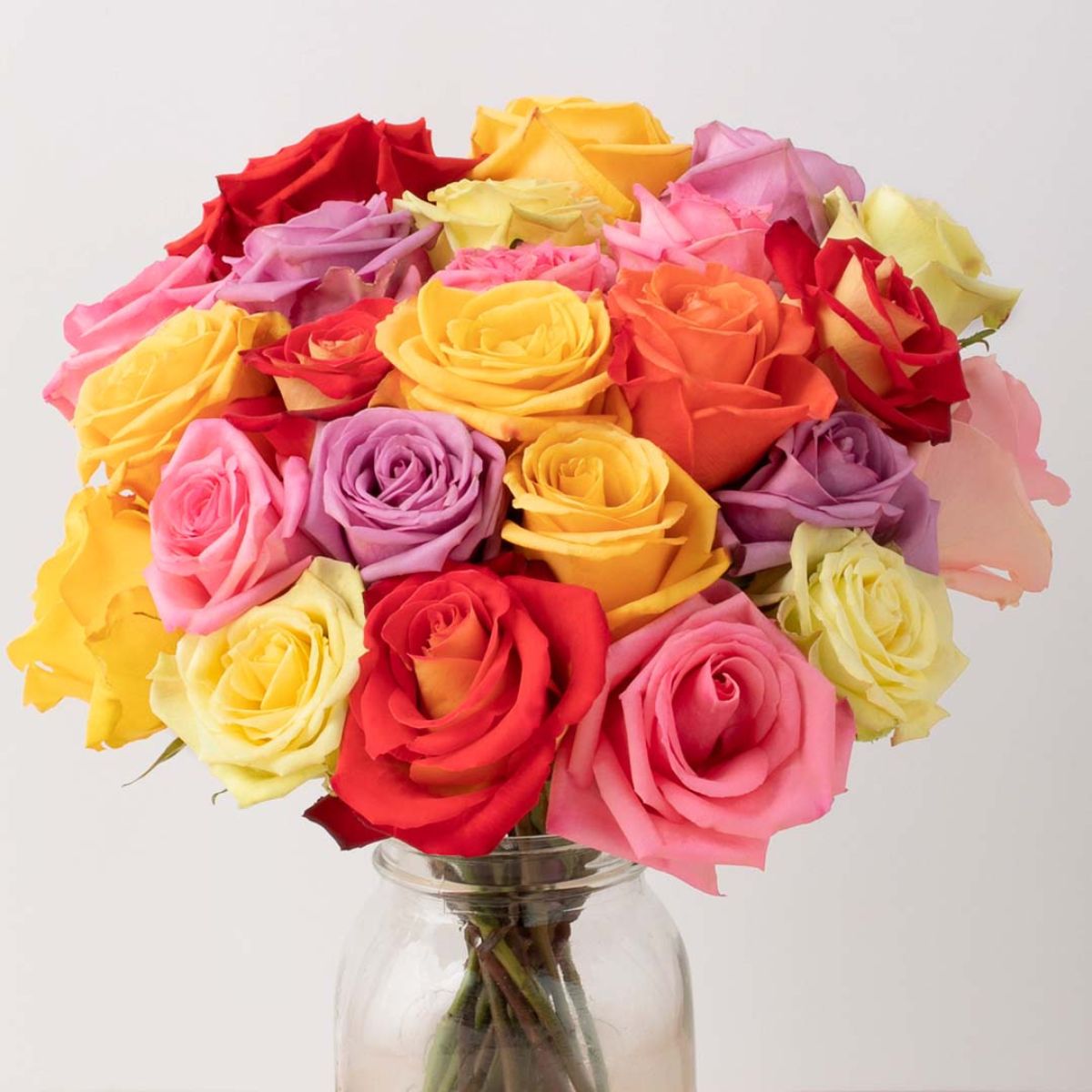 A rose by any other name may smell as sweet, but a rose of any other color may mean something quite different. In fact, this popular flower has many different meanings, depending on the color of its bloom. So, what are the rose color meanings of the eight chosen roses for this occasion? Here's a complete wrap of the eight most common rose colors and what they symbolize.
1. Red Roses
To start off the rose color meanings of eight different roses, the red rose makes a grand entrance as the first one. Red roses have captured the minds and hearts of lovers across the globe for generations. Giving a single stem or bunch of red roses on your anniversary, first date, Valentine's Day, or just because is the perfect way to express how much you care ad love someone when words are not enough.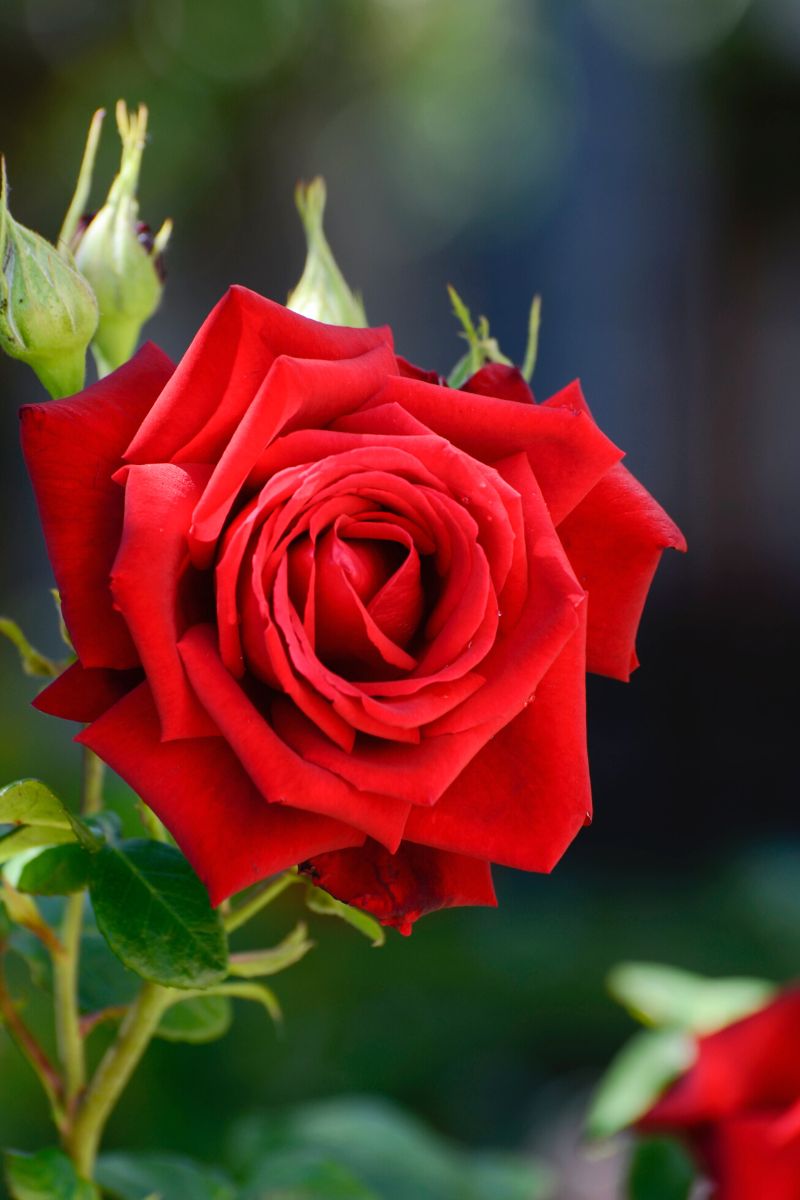 Red roses, or roses in general, symbolize passion, true love, romance, and desire. Red roses are a symbol of appreciation and sincere respect when they are used in a wedding bouquet. A rose in a deep shade of red might signify passion and readiness for commitment. The red rose is one of the few flowers with a timeless and universal meaning: love. However, the symbolism of flowers isn't always consistent because their meanings are vulnerable to change throughout time.
You can read more about the meaning of just red roses in the article 'The Meaning of Red Roses'. The symbolism and history of a true icon.
2. White Roses
White roses typically represent innocence, calm, and purity, but they are also occasionally referred to as bridal roses due to their associations with new love and enduring loyalty. White roses can also represent a fresh start and unending love. The white rose is an appropriate approach to thank a friend or loved one in appreciation of a fresh beginning or a farewell since it is appropriate for respectful occasions. A bouquet of white roses is the ideal method to convey your thoughts to someone.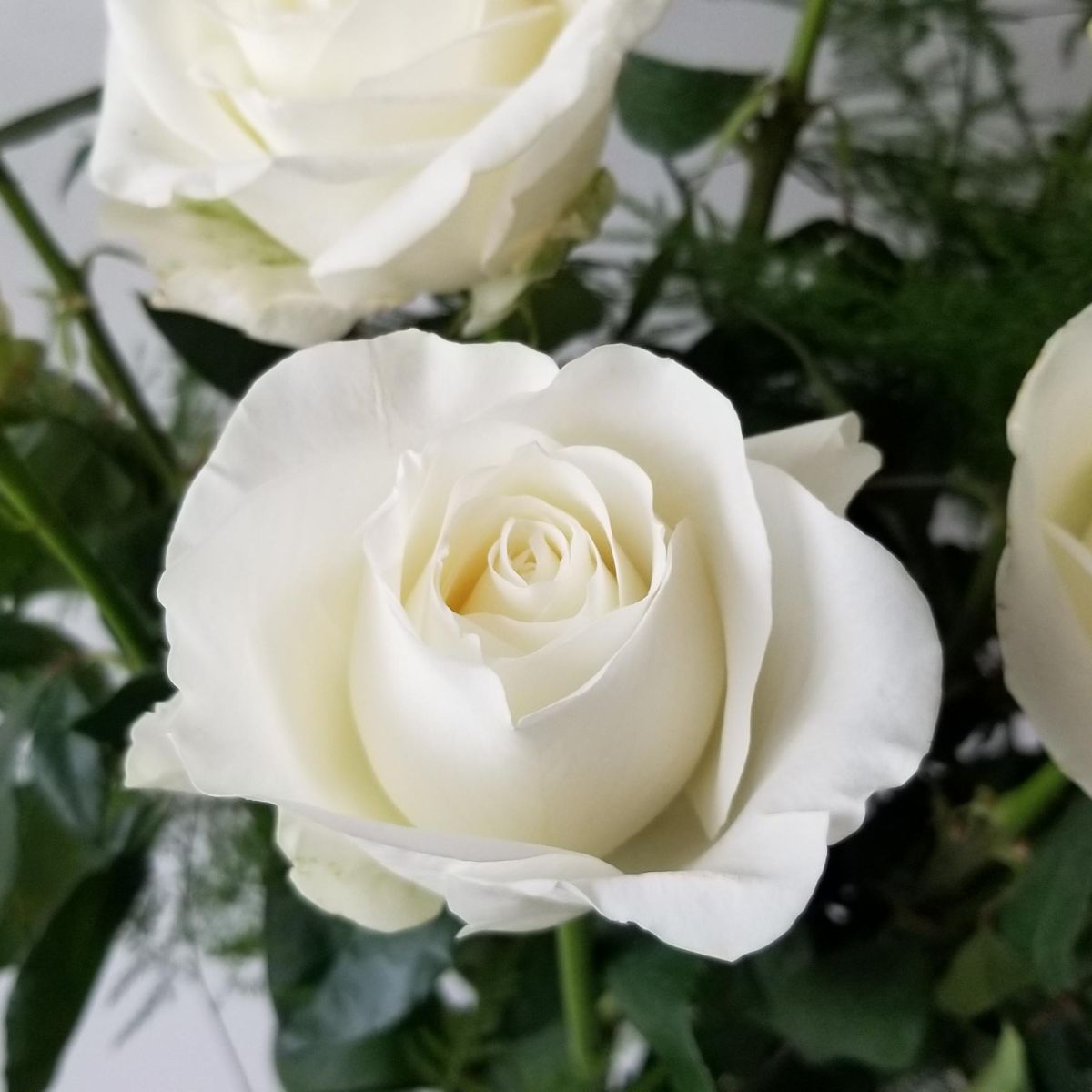 If you're a curious mind wanting to find out more about the symbolism behind these white queens, make sure to read the article: 'The Meaning of White Roses.'
3. Pink Roses
The pink rose is a traditional representation of elegance and is frequently offered as a sign of admiration and gratitude. They convey that message by their grace and are the gentlest of roses. Pink roses symbolize femininity, elegance, and sweetness in terms of rose hue. But depending on the pink color, they can represent different things. A very light pink or pale pink rose stands for grace, joy, and happiness, while a dark pink or hot pink rose can stand for thanks and appreciation and is a lovely way to express gratitude. It's no surprise that pink roses are among the most popular flowers in the world as they go with just about anything.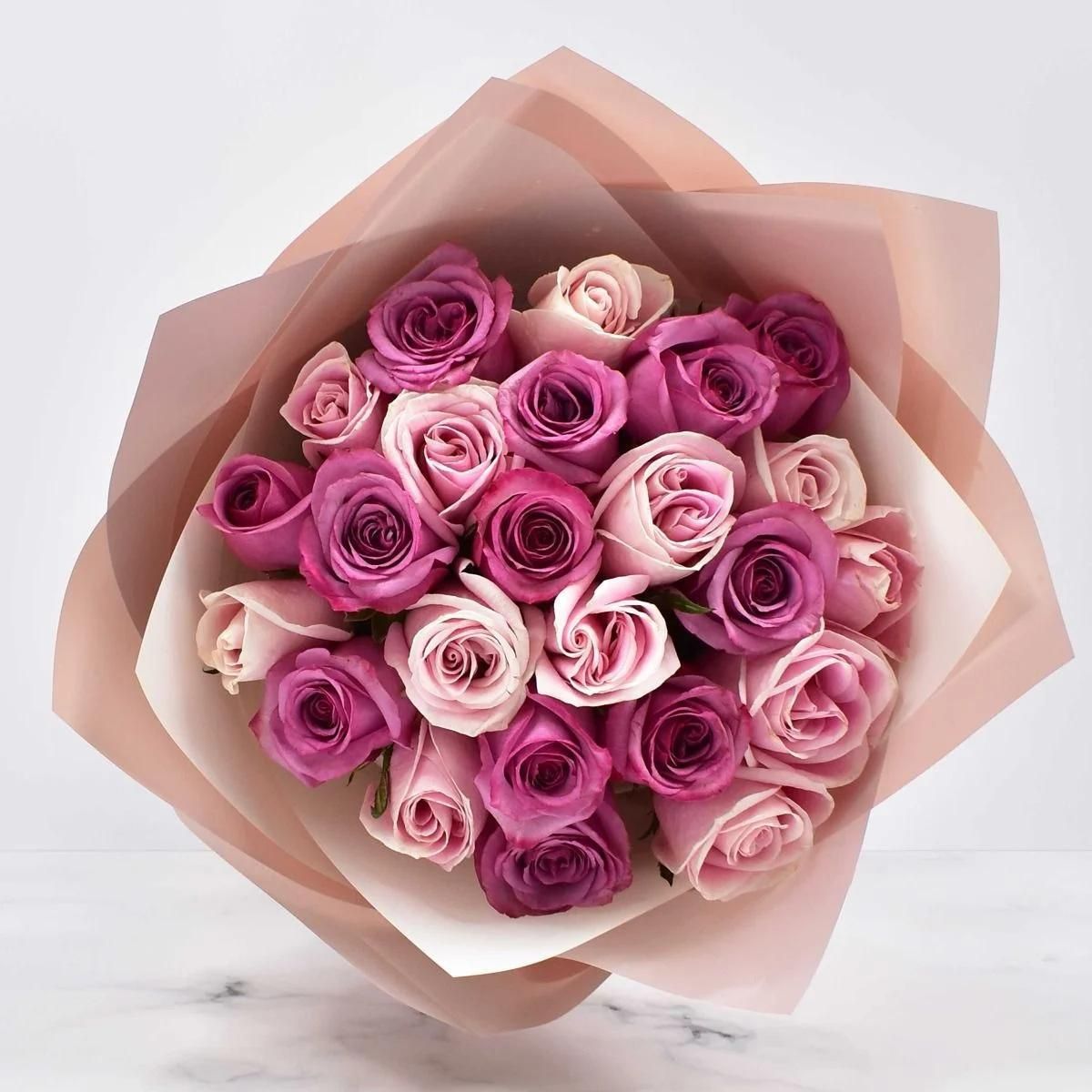 4. Lavender Roses
Lavender roses have specific connotations associated with them, just like all other hues do. They have changed over the course of their existence. The lavender rose frequently denotes enchantment or love at first sight. The lavender rose can be used by those who want to convey their romantic intentions after being overcome by feelings of affection and love.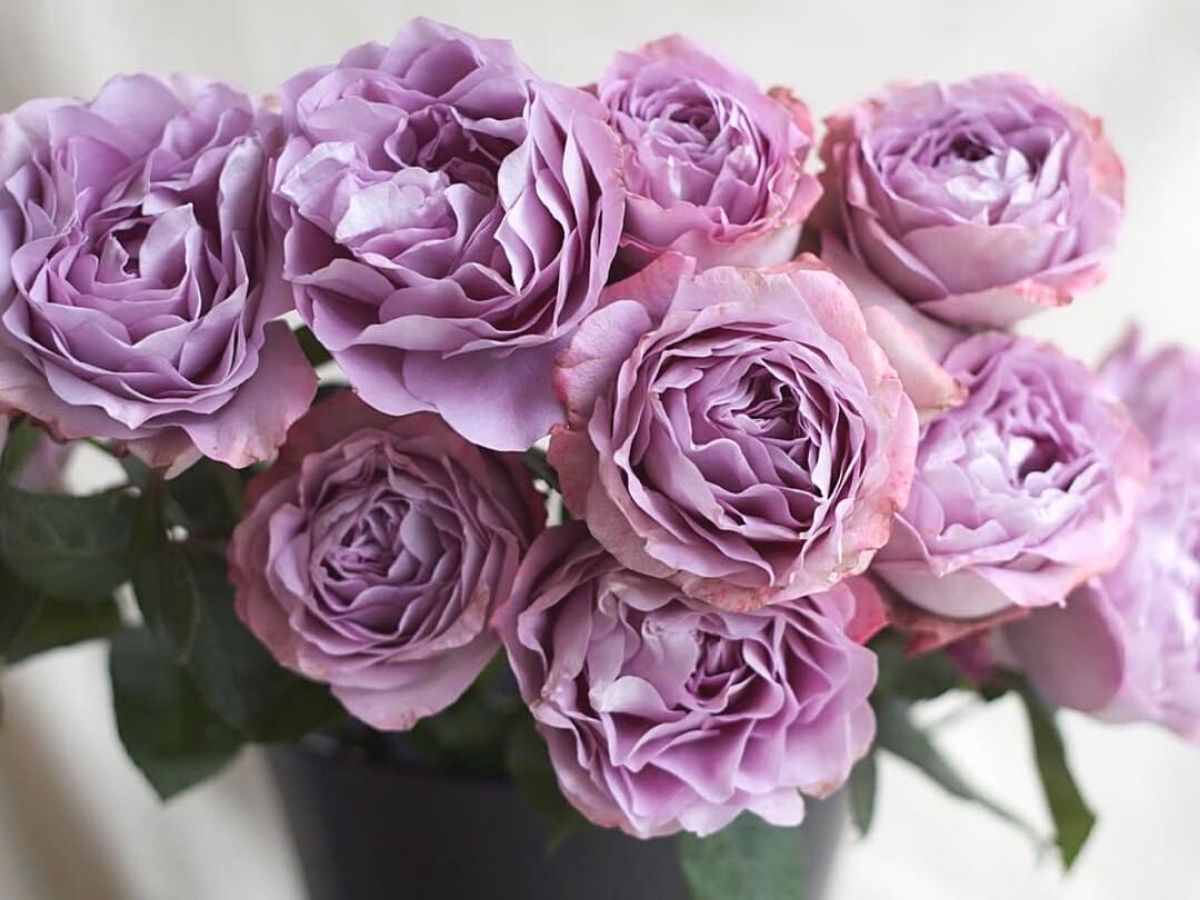 While a more striking shade of purple might be used to represent royalty, lavender's gentler shade conjures up beauty and a sense of regal majesty. Lavender roses are always a terrific decision because they will unquestionably leave a lasting impact on the recipient, rose meanings and all.
5. Coral Roses
Coral blooms, which are somewhat more pink than orange, arouse greater desire and intrigue. These vibrant flowers will reveal any underlying messages of excitement in a bouquet. These flowers' vivid coral color is the ideal approach to express your respect for someone's spirit. Additionally, it's a terrific way to express your general pride in other people. Your love life would surely get a boost from a lovely bouquet of these.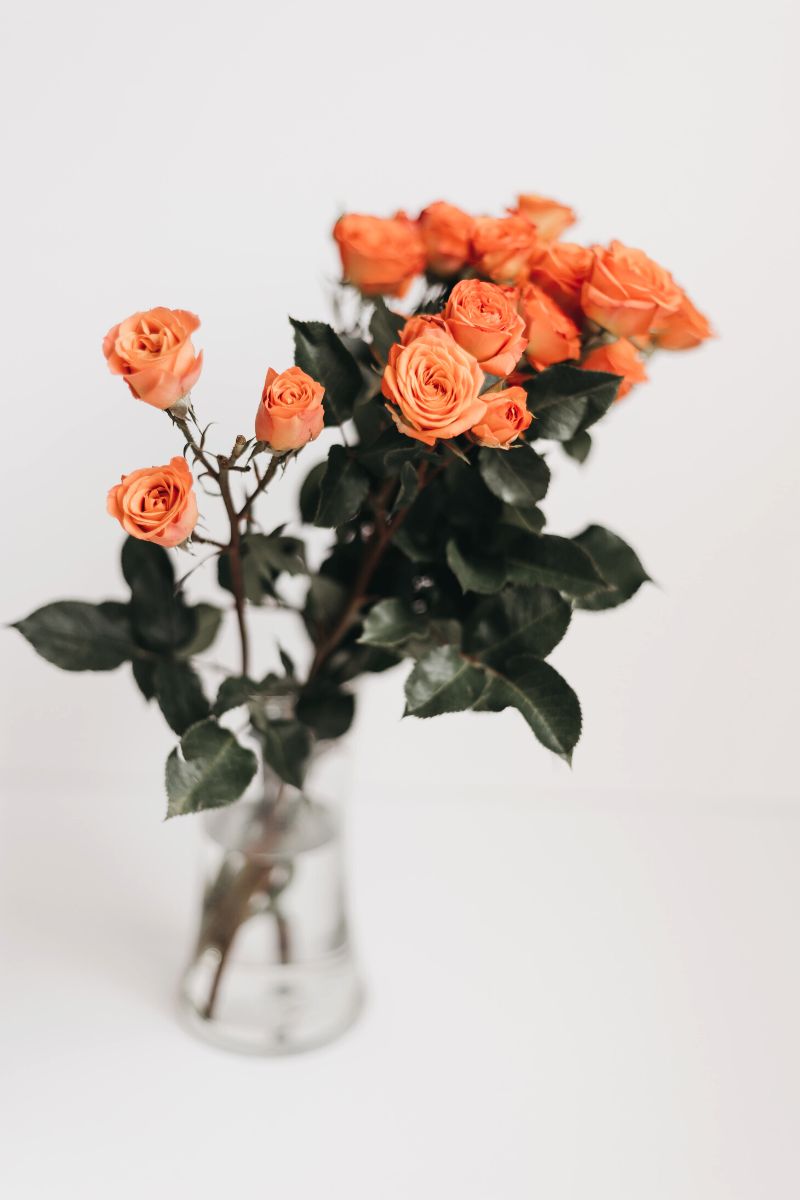 6. Yellow Roses
Each different rose has a different color meaning and it's time to tune in to what the yellow rose symbolizes. Consider carefully before giving a vase of these vibrant flowers as a present. It has an intriguing rose-colored significance. Yellow flowers used to be associated with unfaithfulness and jealousy.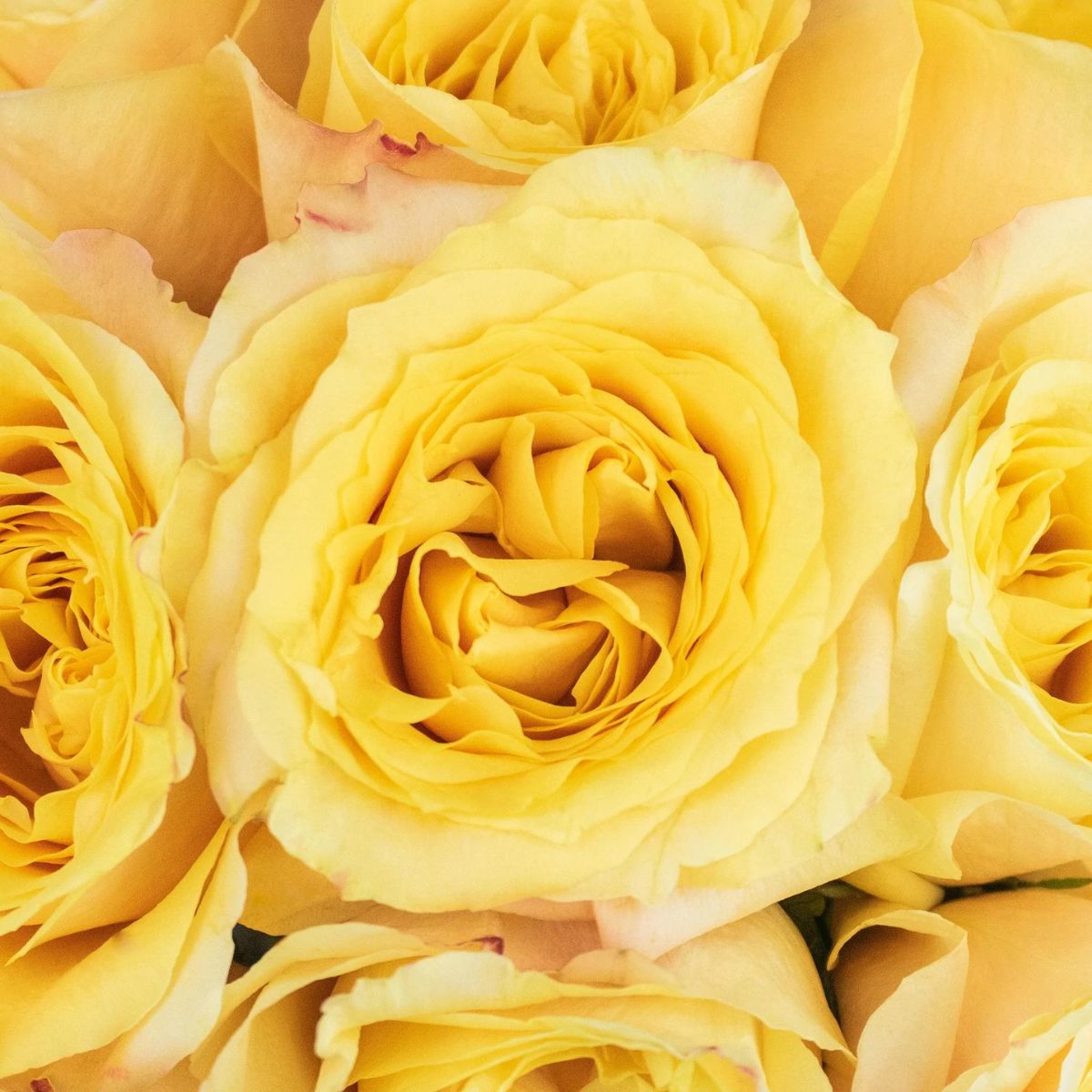 Fortunately, these cheery flowers have taken on a far more joyful significance in recent times and have come to stand for friendship. Giving a yellow rose to a friend can be a wonderful way to express your joy and offer warmth and care, just like the warm sunflower. Yellow roses are a further representation of remembrance, a fond memory, or a sign of appreciation.
7. Orange Roses
These flaming orange roses of the rose family radiate enthusiasm, vitality, and even admiration. With a bouquet of comforting flowers, let your loved someone know how you truly feel. The coral rose and the orange rose both convey the sentiment 'I am extremely proud of you.' However, the orange's vigor is unparalleled, which is why these roses are sometimes referred to as the rose family's 'crazy child.' Sending a bouquet of tender flowers will let you express your feelings to that special someone.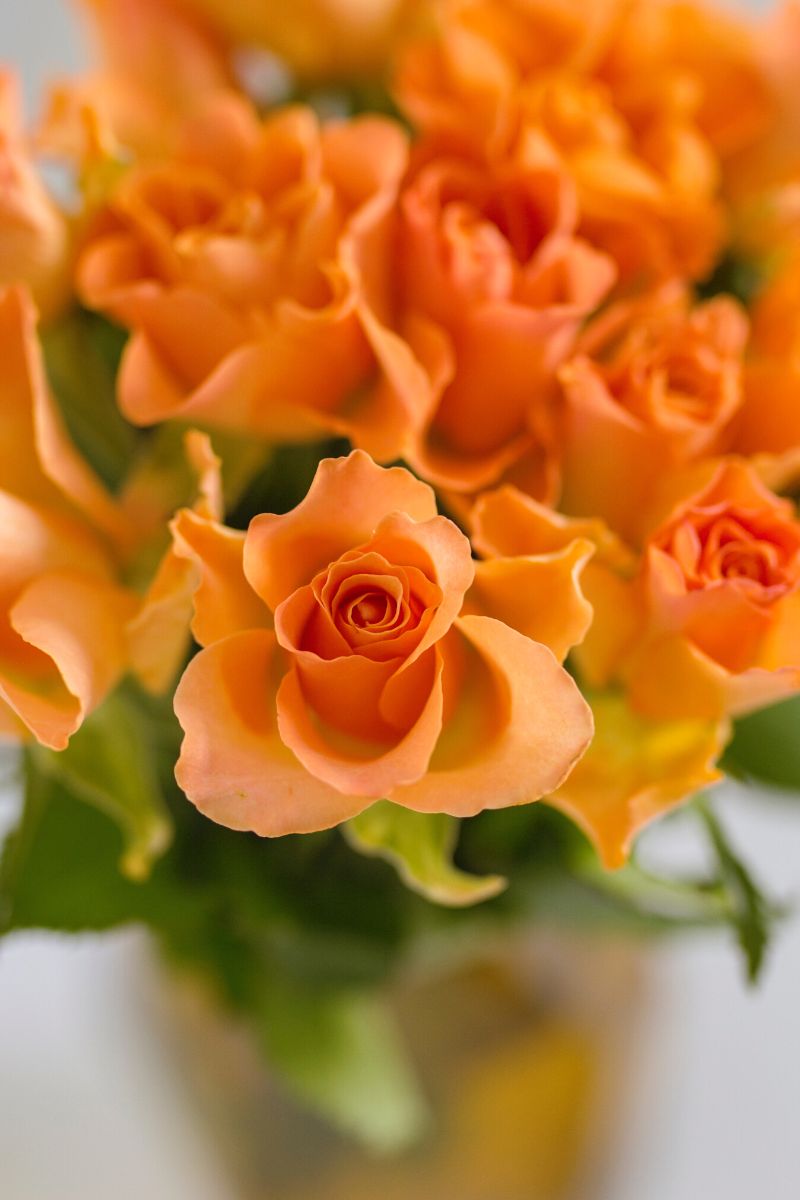 8. Peach Roses
Peach flowers are frequently used to express gratitude and give thanks. They can be an expression of loyalty and are frequently given to mark the completion of a business deal or agreement. Another symbol for sincerity and the sincerity of your sentiments is a bouquet of peach roses. These flowers are a very meaningful way to express compassion for a friend or family member as well as the ideal way to say 'thank you.'