She's enchanted to meet the world, and her fellow rose varieties, but most importantly truly enchanted to be introduced to florists from all over the world. Meet Rose La Vida Loca, Decofresh's addition to their rose family. Renowned florists give their reviews while creating floral designs with this spectacular charmer.
The Love for New Rose La Vida Loca Is Felt by Popular Florists
A new rose variety in the market gets floral designers superbly excited and here's a great one on the horizon. Get ready to see it conquer the trends and color schemes throughout the year. Rose La Vida Loca is no exception as florists have already let this divine rose make part of their phenomenal and imposing floral arrangements.
These renowned florists get excited when a new rose variety comes out because it offers them a fresh and unique option to get their hands on and pursue their magical florist skills. Because every rose variety has its own unique features such as color, scent, and size, Rose La Vida Loca has without a doubt stolen the hearts of these designers. Here's what they have to say about this rose with a special color.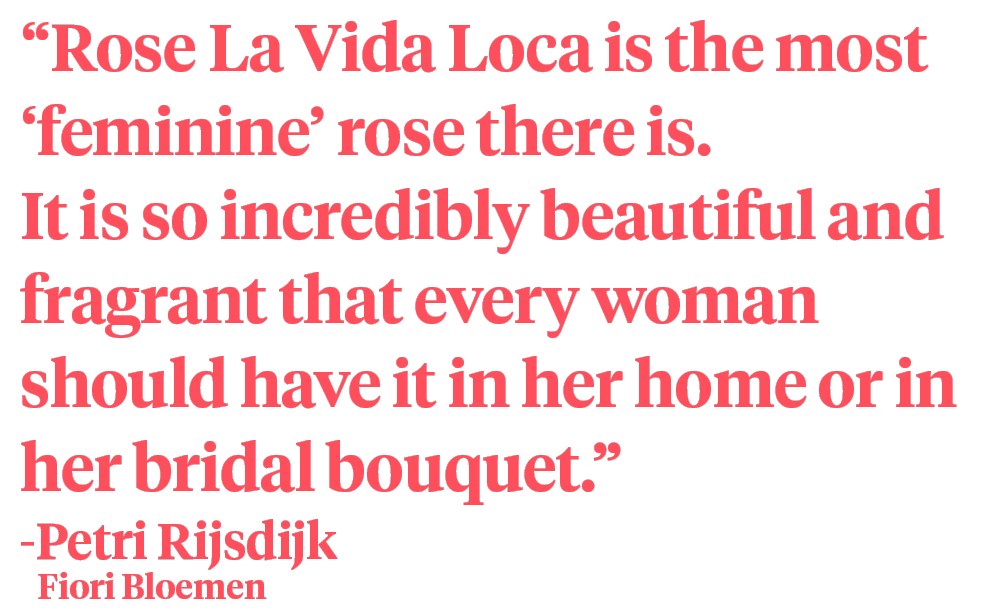 Linda Hansson of Årstidens Bästa Loved Working With Rose La Vida Loca
Årstidens Bästa is run by inspiring florist Linda Hansson. Linda gets the most satisfaction from being able to design, inspire and be creative. This time, she had the chance to play around with this delicate rose, turning out a stunning floral creation. She shares:
"La Vida Loca is a romantic flower dream and of course fits just perfectly in every flower bouquet."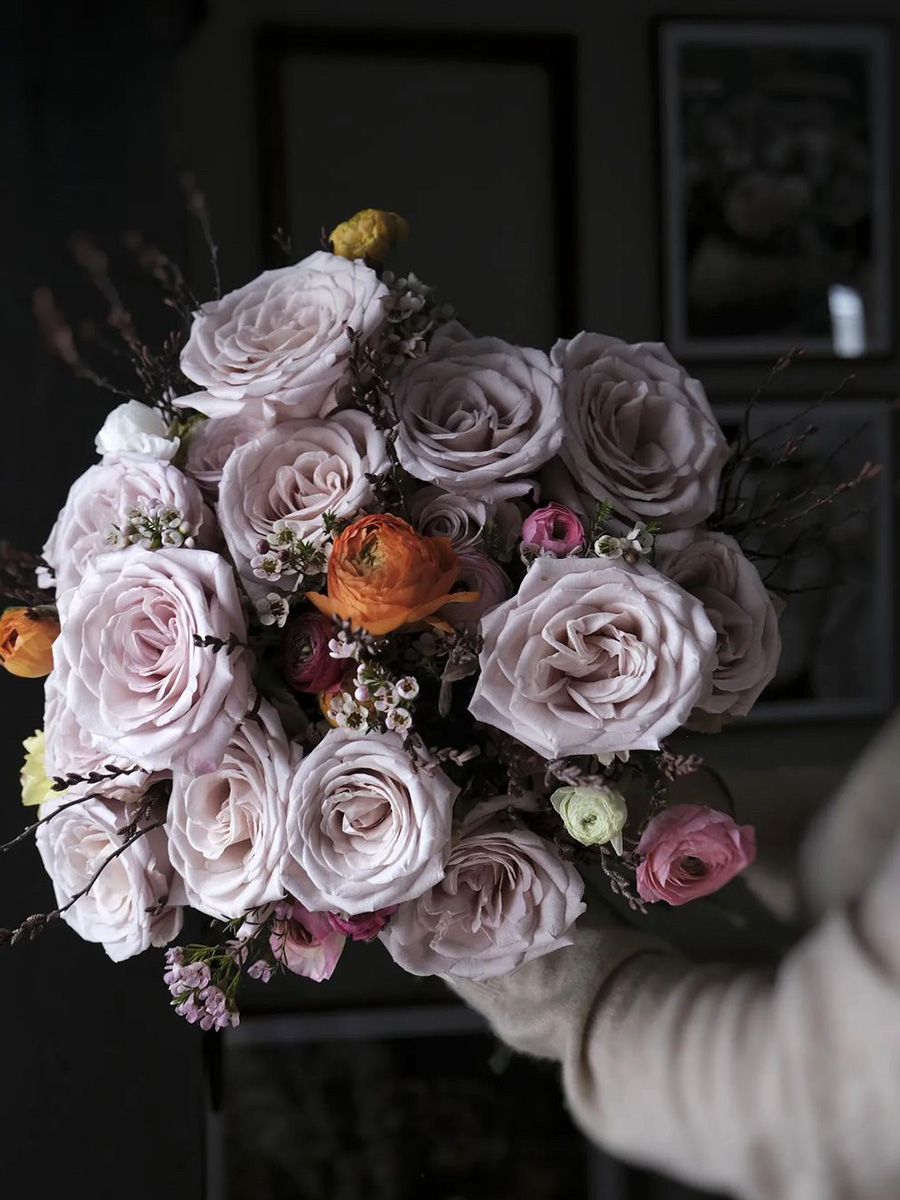 Kat Bass of Passionate Flowers Shares Her Thoughts on Rose La Vida Loca
Kat Bass is an independent florist based in the Fenland village of Over, a few miles from the city of Cambridge. Kat's hand-tied bouquets and arrangements are personally made by her. Kat is the owner of Passionate Flowers and only uses top-quality flowers and foliage that will bring many weeks of floral happiness. In this case, she has only great comments about Rose La Vida Loca (not to say she absolutely adored it):
"A stunning blush rose delicate in color but outstanding in its size and quality. What a delight of a rose to create fabulous bouquets, great fitting for blush style or boho style. The petals in it center its like a wedding dress of princess ruffles and ruffles of fabric. Surly a wonderful rose to design with."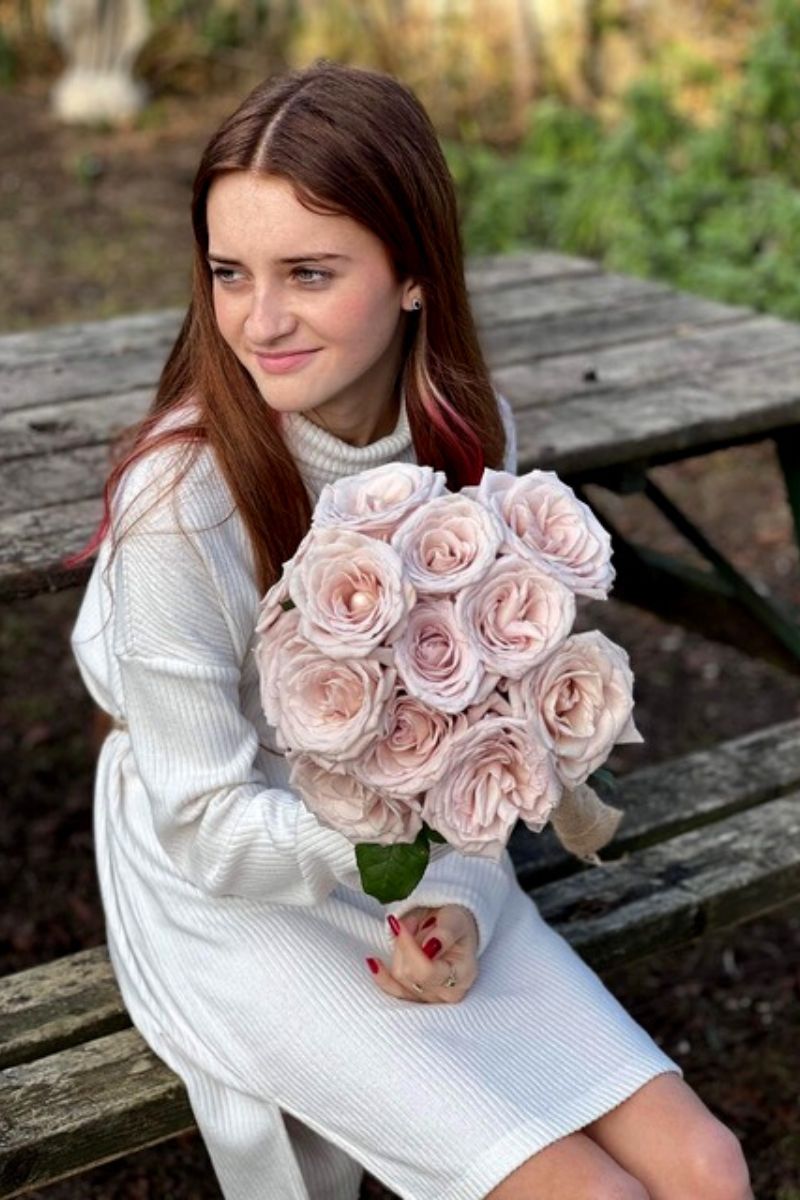 Andreas Frank's Impression of Rose la Vida Loca
The German floral designer Andreas Frank from Blumenwerk Neudenau loves to show the world, and most importantly the potential and effect of flowers through his eyes. In this case, he used Rose La Vida Loca to create floral magic and this was the result, as well as his positive comments about it:
"Beautiful rose, very soft color that plays easily, especially exciting for weddings, but it can also be used in a variety of ways in mourning. The flowers appear 'soft' in a positive sense."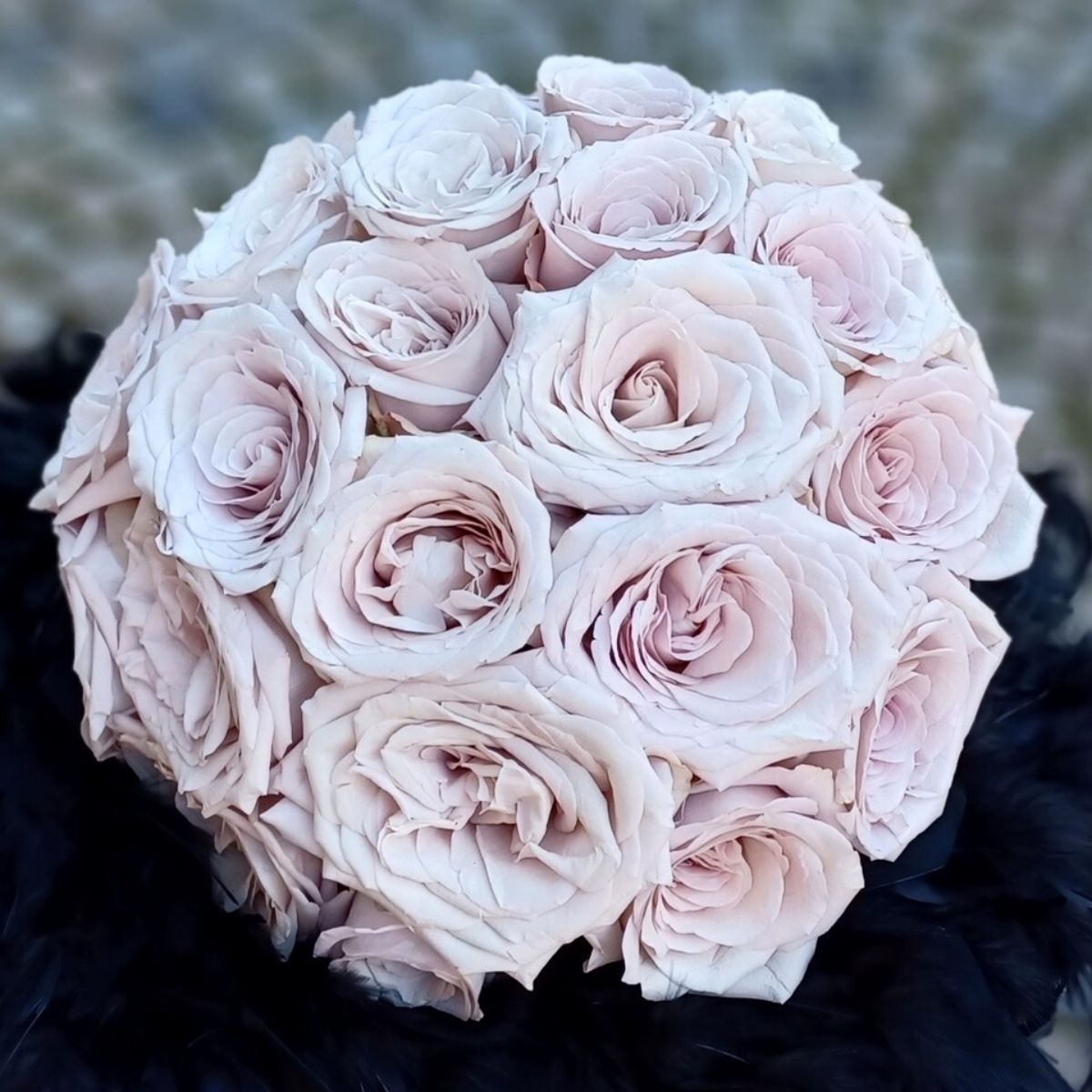 Skogskyrkogårdens Blommor From Stockholm Uses Rose La Vida Loca to Create Floral Dreams
This is what they have to say about this beauty and why they've loved it so much while creating floral designs:
"It's a beautiful rose for a bridal bouquet. It was a perfect size, not a lot of thorns, perfect size steal, not too fat or too thin. Opens up beautifully! When you think it's done, the rose opens even more. All in all, it is a fantastic rose that we will definitely order more often."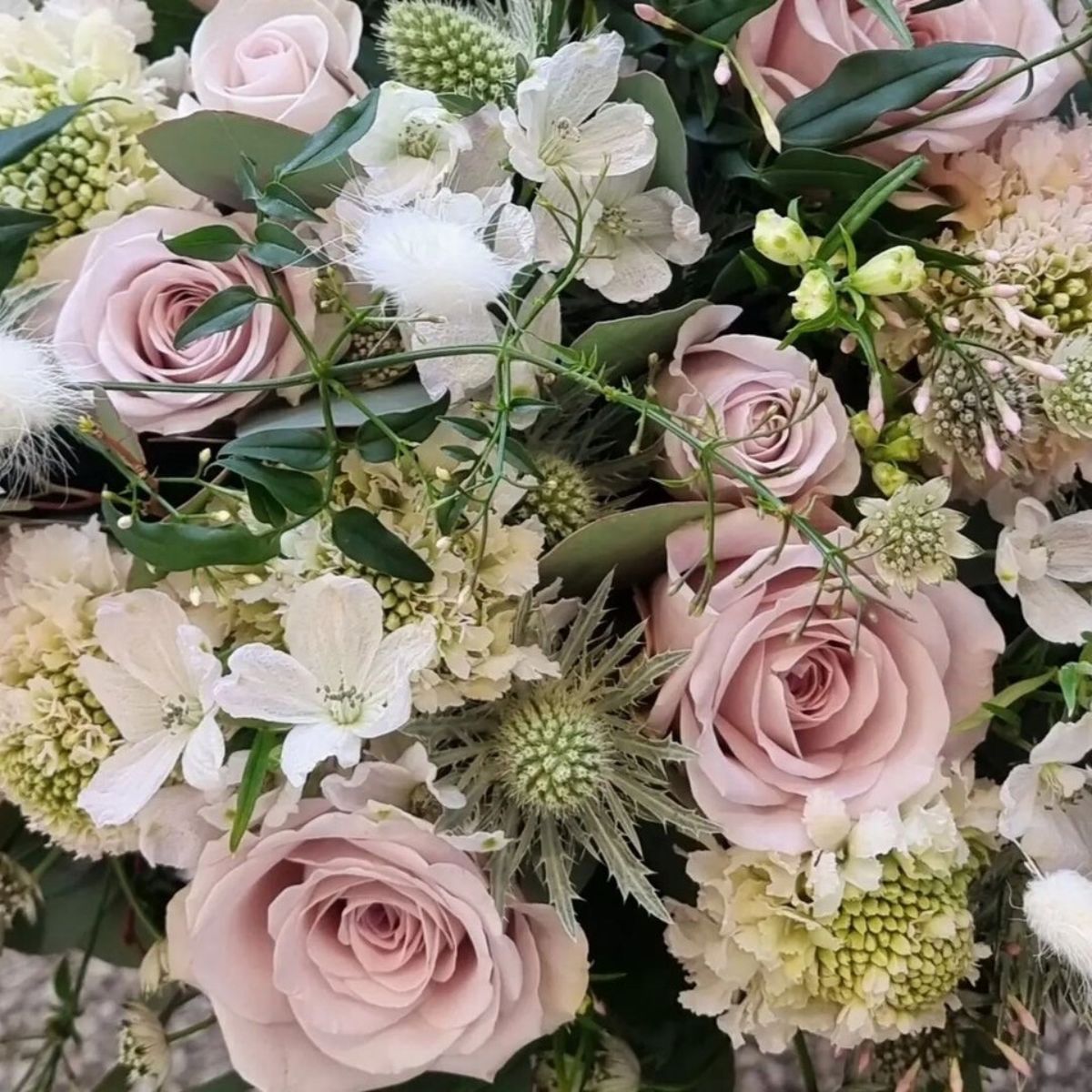 Petri Rijsdijk From Fiori Bloemen
Unique and driven; Fiori Bloemen by Petri Rijsdijk exudes a unique combination of thorough craftsmanship and characteristic creativity through her creations. When it comes to his experience using Rose La Vida Loca, here's what she has to say:
"Rose La Vida Loca is the most 'feminine' rose there is. It is so incredibly beautiful and fragrant that every woman should have it in her home or in her bridal bouquet. It opens nicely and evenly. Definitely a must-have!"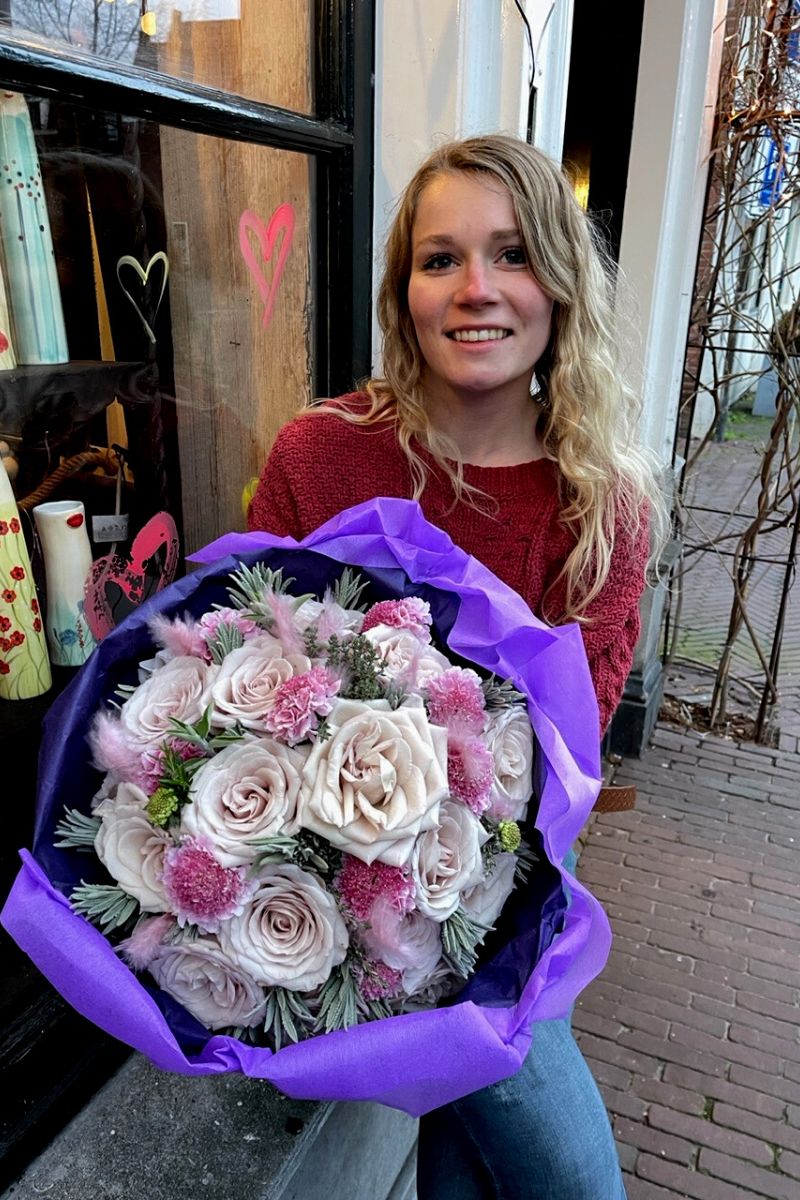 Rose La Vida Loca is ready to enchant your floral creations with its graceful shape and special color!