Once again, Decofresh is here to prove that love at first sight really exists with the newest addition to their garden rose family: Rose Red Jack. With a dreamy red passionate color, it's here to add a statement and bold color to any floral bouquet, and most importantly, add more color and love to your life.
As you may know, red roses represent the universal symbol of love, and Rose Red Jack is ready to pour immense amounts of love into your life. Let's see what top floral designers like Kristina Rimiene, Claudia Tararache, and Petri Rijsdijk say during their first encounter with Red Jack.
Meet Rose Red Jack
Life just keeps getting better when roses are included, right? And with so many red rose varieties, here comes a very special one by Decofresh Aalsmeer. Rose Red Jack is a double-colored charming reddish garden rose with hints of dark fuchsia which ensembles pure perfection added anywhere, anytime.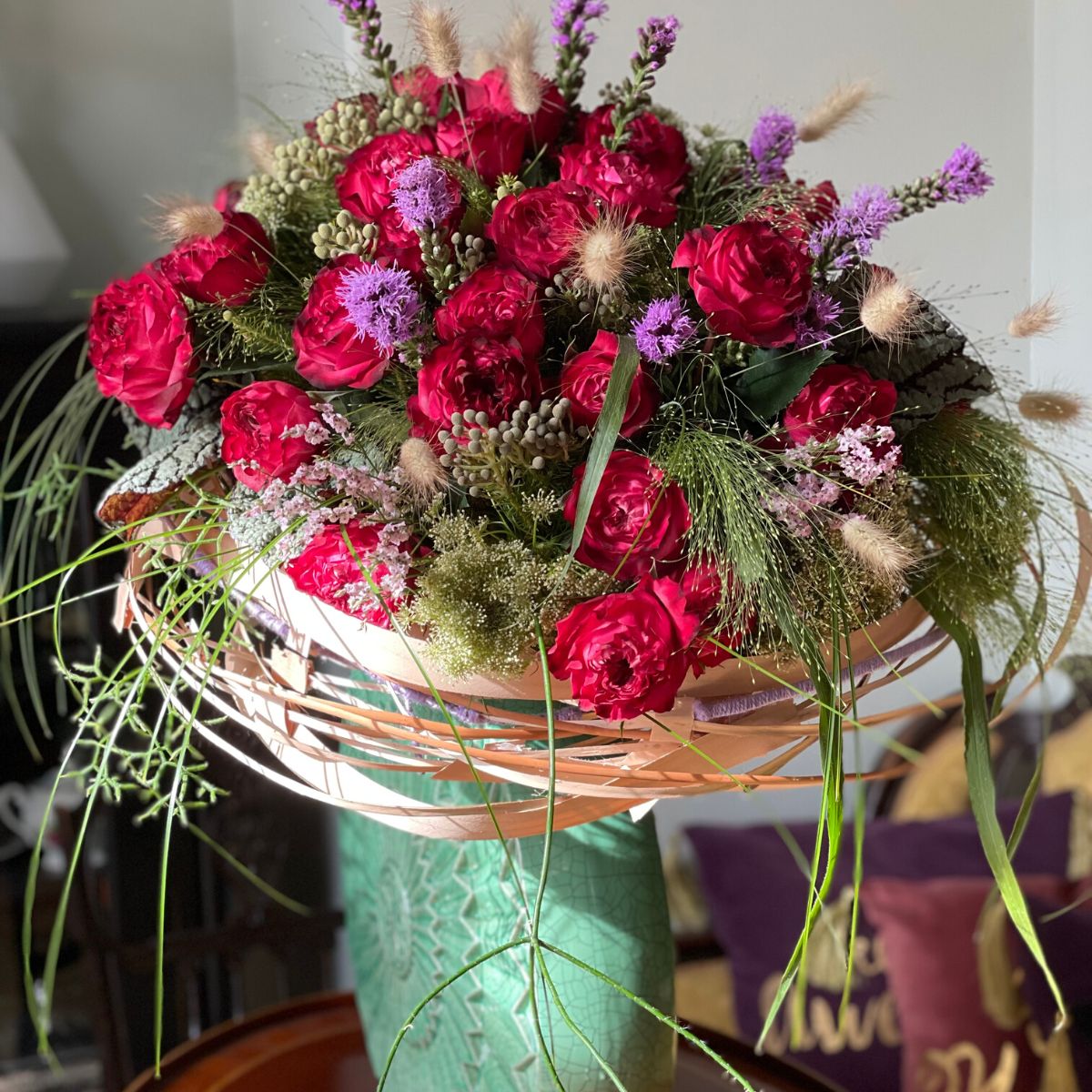 Starring very dark red bordered petals, then melting its red color softly towards the middle to become a dark fuchsia color. Rose Red Jack has caused a sensation among a few floral designers like Claudia Tararache, Kristina Rimiene, and Petri Rijsdijk, and they've definitely approved it as one of their new garden rose favorites to work with.
Big Garden-Type Rose
Rose Red Jack by Decofresh is a very big, nurtured garden-type rose and a mutant from Apple Jack, a dark variant with a dark cerise color featuring Bordeaux accents. Want to know why this rose will become your fave? Rose Red Jack has a delightful and amusing head size and an extraordinary vase life. Yet one more reason to make Rose Red Jack your new everyday favorite flower.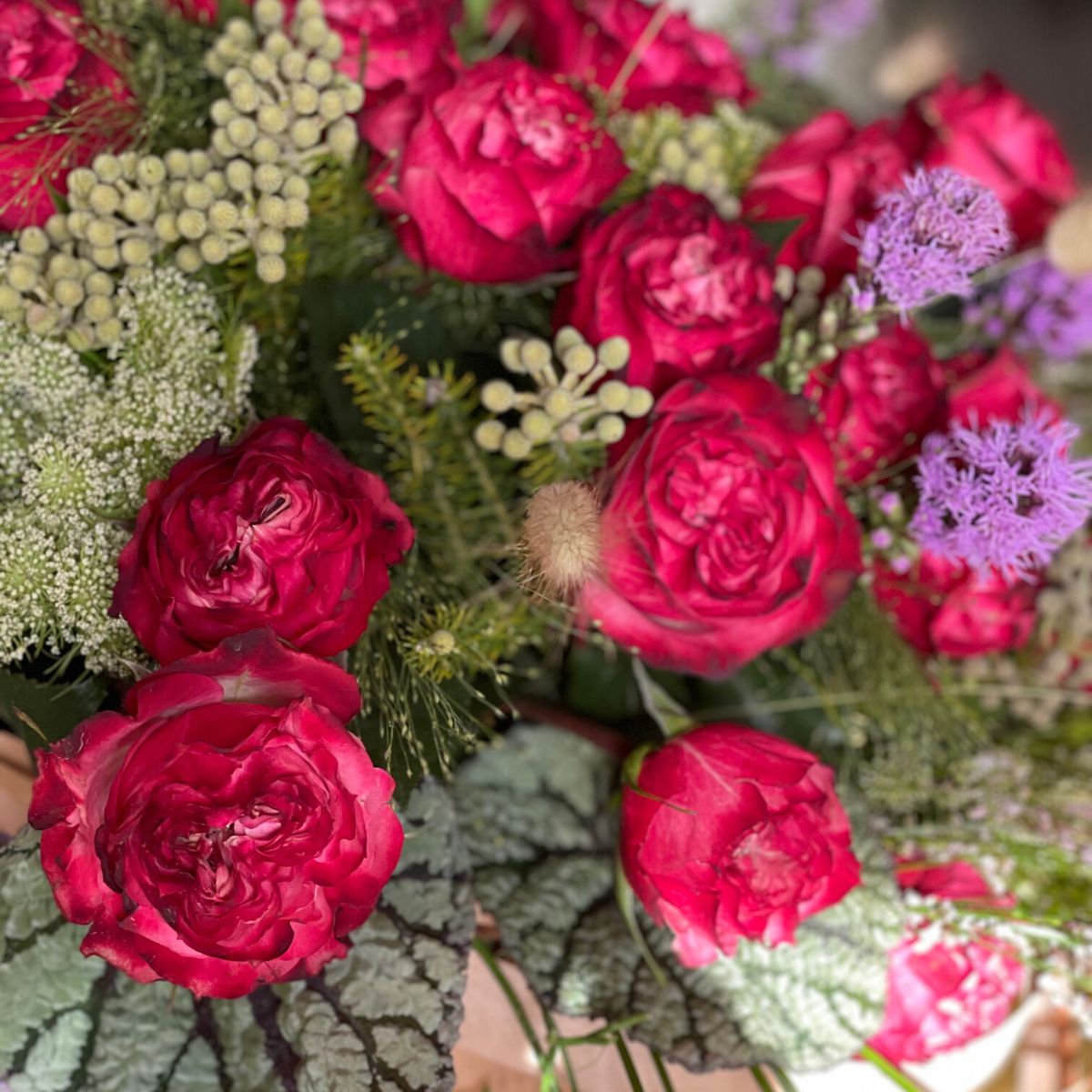 Here's What Floral Designers Have to Say About Rose Red Jack
You're about to find out why floral designers only have great things to say about Rose Red Jack. Lately, this red striking garden rose has become their staple rose in their floral works and the result has been nothing but stunning! Here's what three renowned floral designers have to say.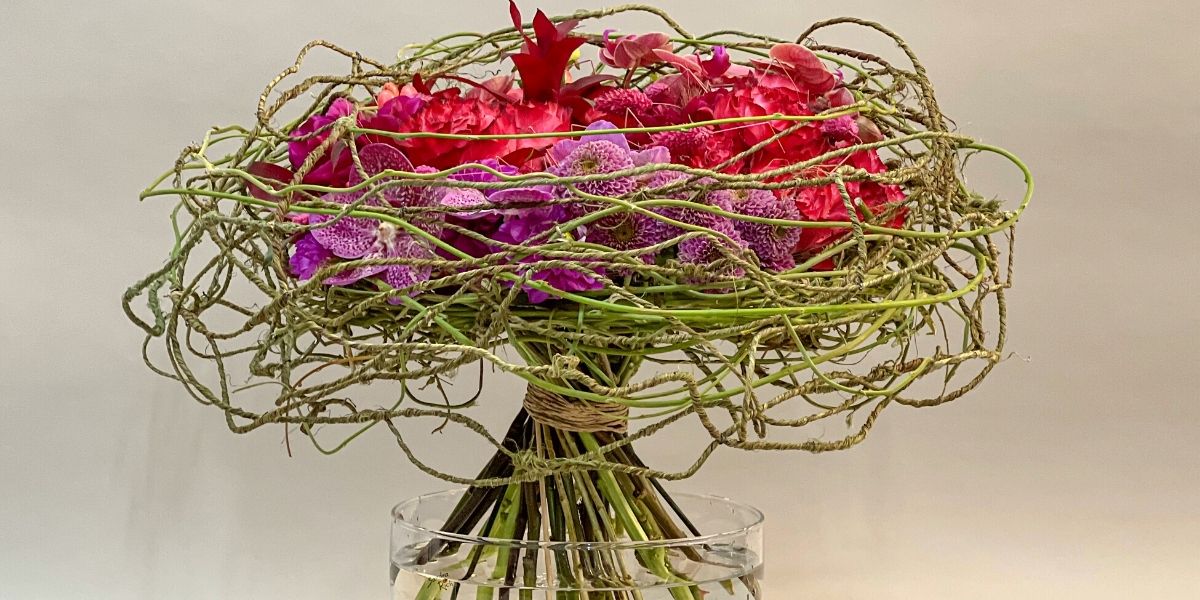 Claudia Tararache
"Rose Red Jack is like a mysterious lady in a dark magenta dress, giving you feelings of passion. When it is in full bloom and reveals all its beauty, you can find soft shades of a light-fuchsia pink. I love the feeling this rose can give anyone."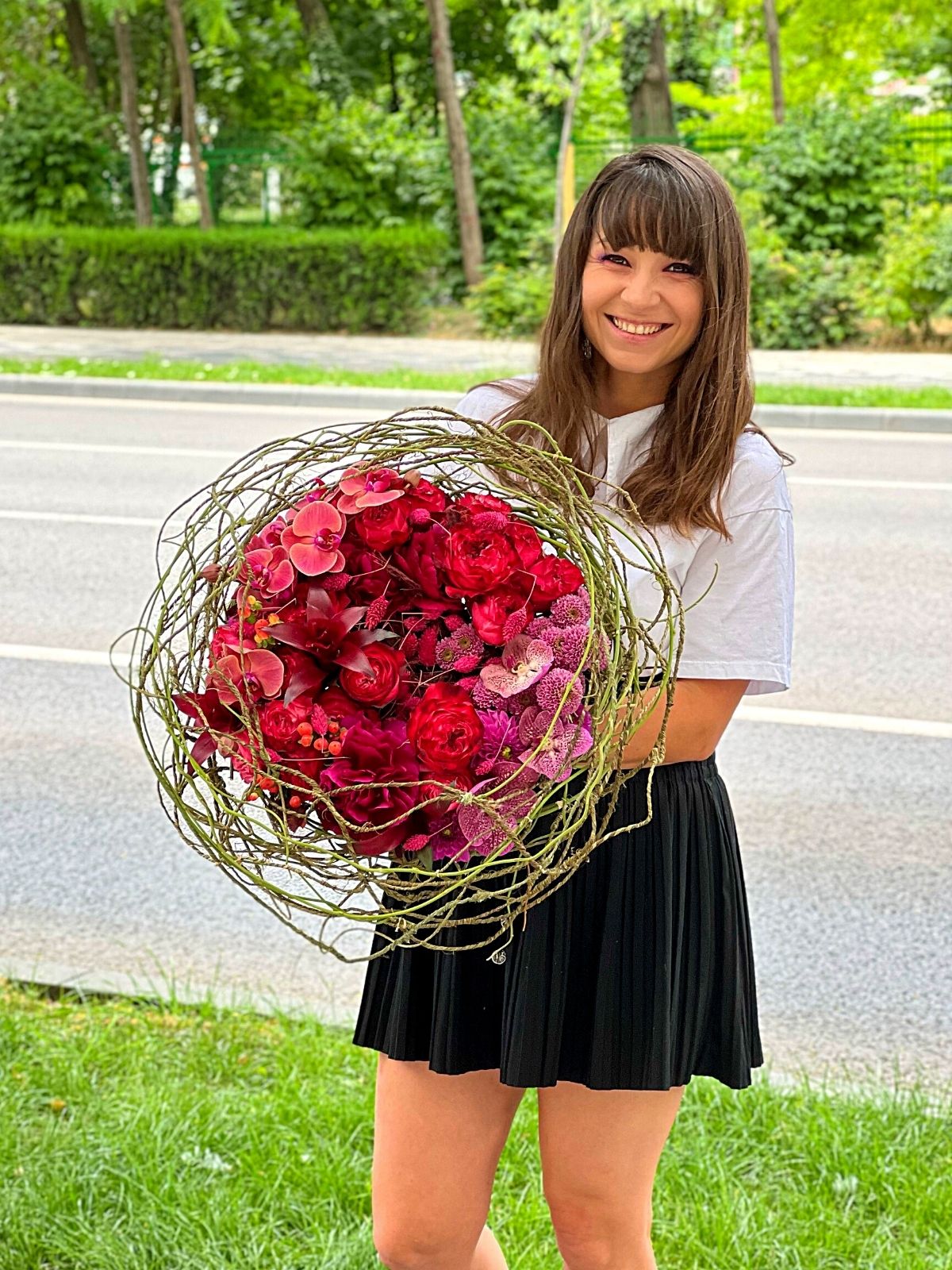 Kristina Rimiene
"I was lucky to be among the first floral designers who had a chance to get to know Rose Red Jack. If you need a strong statement – this rose will be the best of your choice! The rose of a special structure, size, and weight. It's a very strong flower with a very special color. No efforts need to be put to keep this rose as the focal flower. Designing with it allowed me to use various kinds of flowers, have a wide range of patterns, and even different colors. But nothing could change the story Red Jack rose tells – it is to be noticed and play the main role in an outstanding bouquet or any floral design."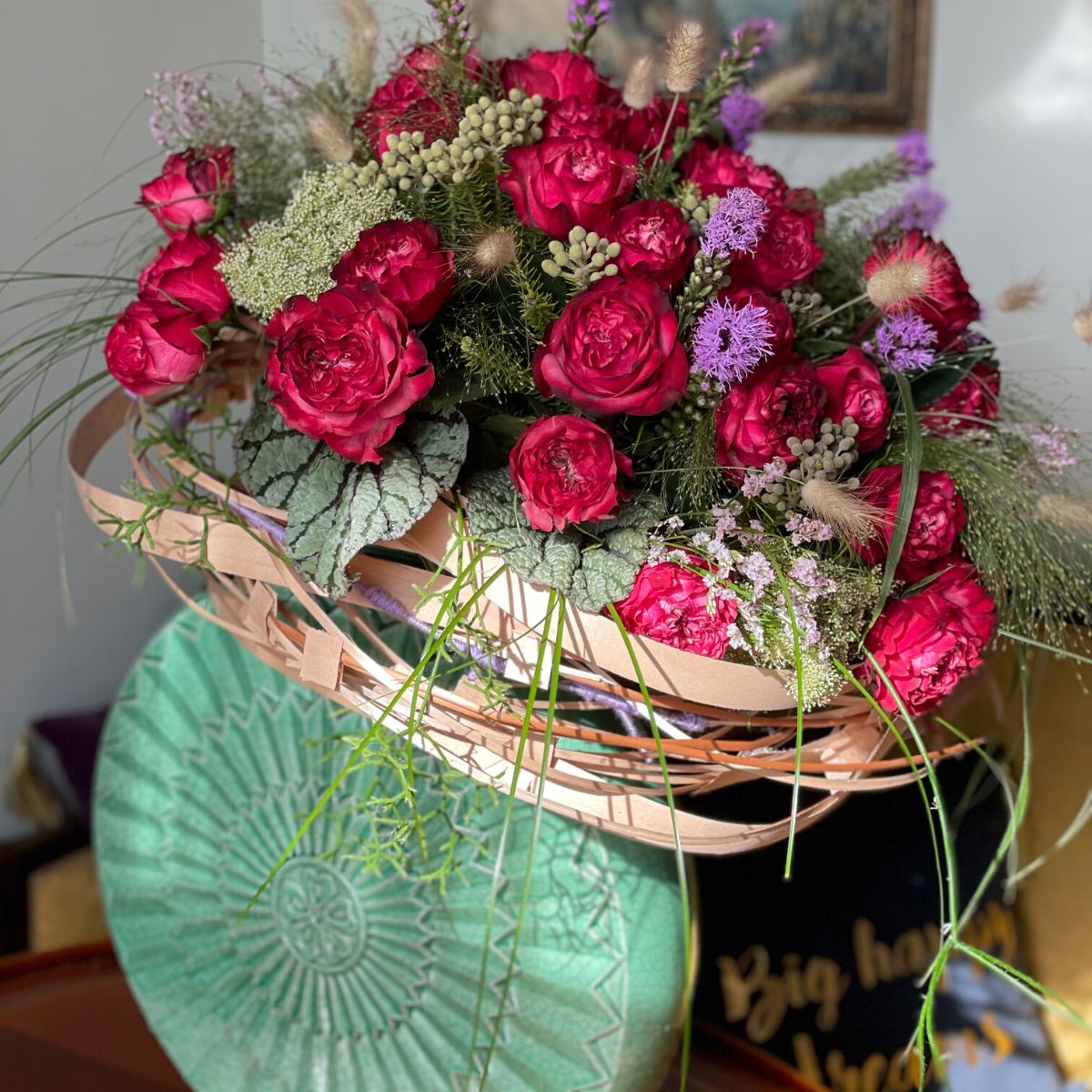 Petri Rijsdijk
"What a gorgeously stunning rose this is! Really a beautiful full strong rose that you can process well in bridal work in both autumn and winter."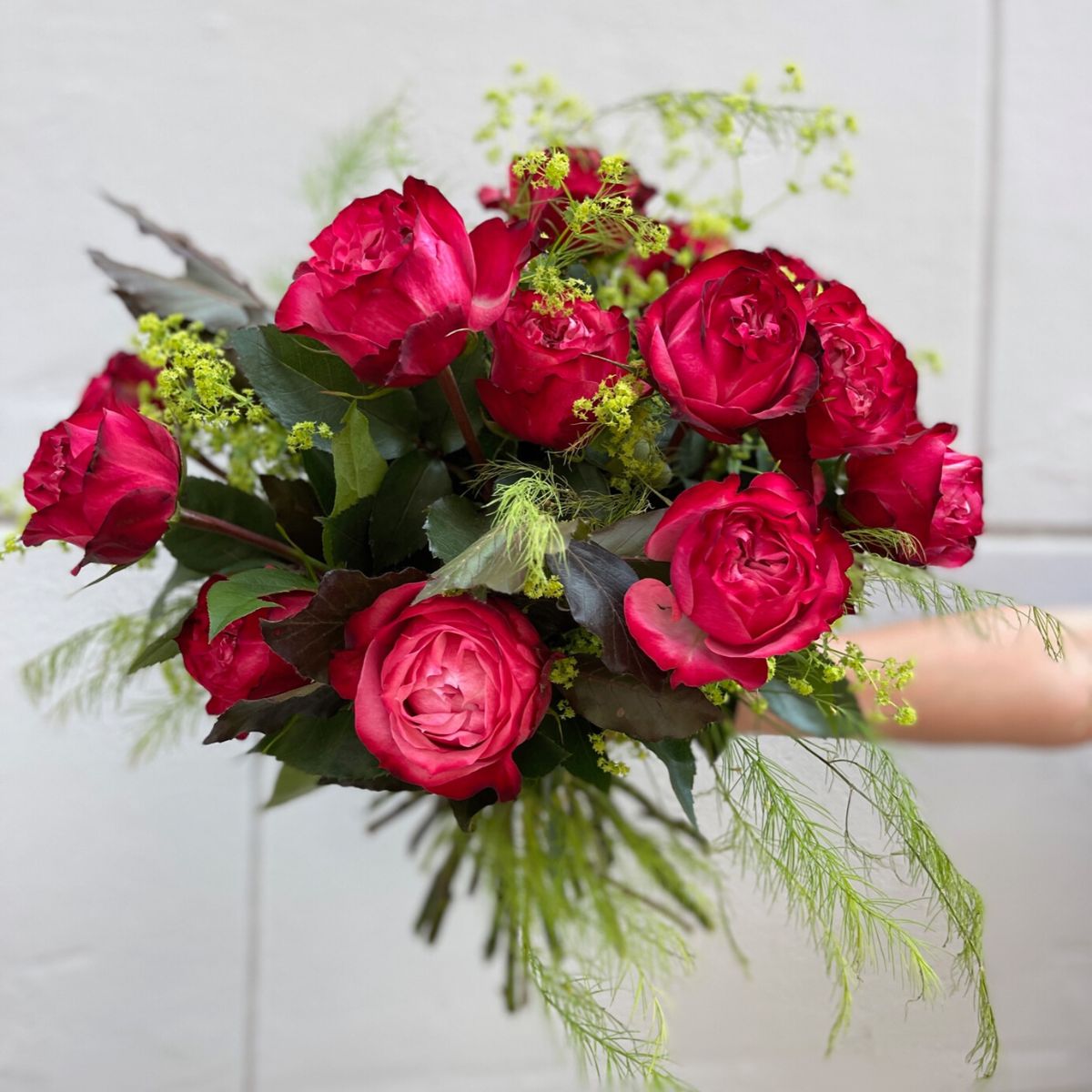 Gorgeous Dominant Color and Versatility Is What Makes Rose Red Jack Shine Amongst Others
As you already read the testimonials of top floral designers on Rose Red Jack, you cannot lose with this rose. If anything, it'll add a dominant strong red, pinkish color, both colors that are incredibly trending this year, plus a side of versatility, given the fact they can be used to create a unique floral bouquet, or even as a gift. With Rose Red Jack you get the best of both worlds, literally! If you're looking to stand out from the crowd, Rose Red Jack is living for it.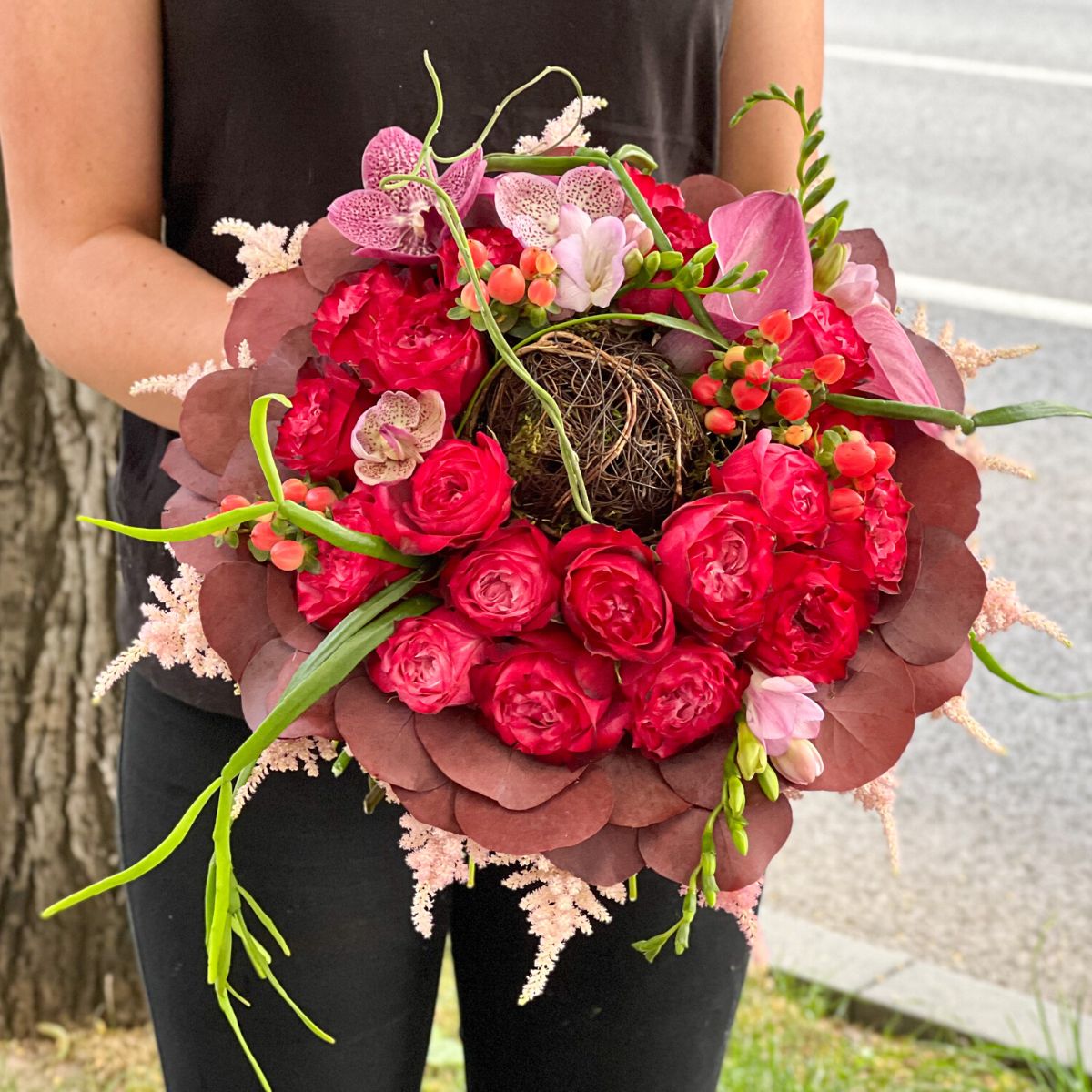 Learn More About the Breeder-Jan Spek Rozen
Jan Spek Rozen is a rose breeder that demonstrates timeless values and at the same time modern breeding and selection methods. This is time and again accomplished ever since its foundation in 1890. The new Rose Red Jack is breeder by Jan Spek Rozen, a member of Decofresh Aalsmeer, a company that plays a leading role in the research and development of new special varieties.
Creating Roses
Jan Spek Rozen's specialty is creating roses for professional growers wherever in the world, from Europe to Africa, and from South America to Asia.