Halloween is almost upon us and that means it's time to start crafting your Halloween gardens with the best, and most spectacular option: pot mums. There's no way of comparing the color, beauty, and volume that Royal Van Zanten's plants bring to any garden.
Spooky Season With Mums by Royal Van Zanten
There's a way to fill up your garden with Halloween flower goodies, and it all starts by adding Royal Van Zanten's mums to your outdoor spaces. Curious about what the result would look like? We've got you. Imagine a garden full of bright yellow and orange tones, with striking opening blooms making you happy just with their presence.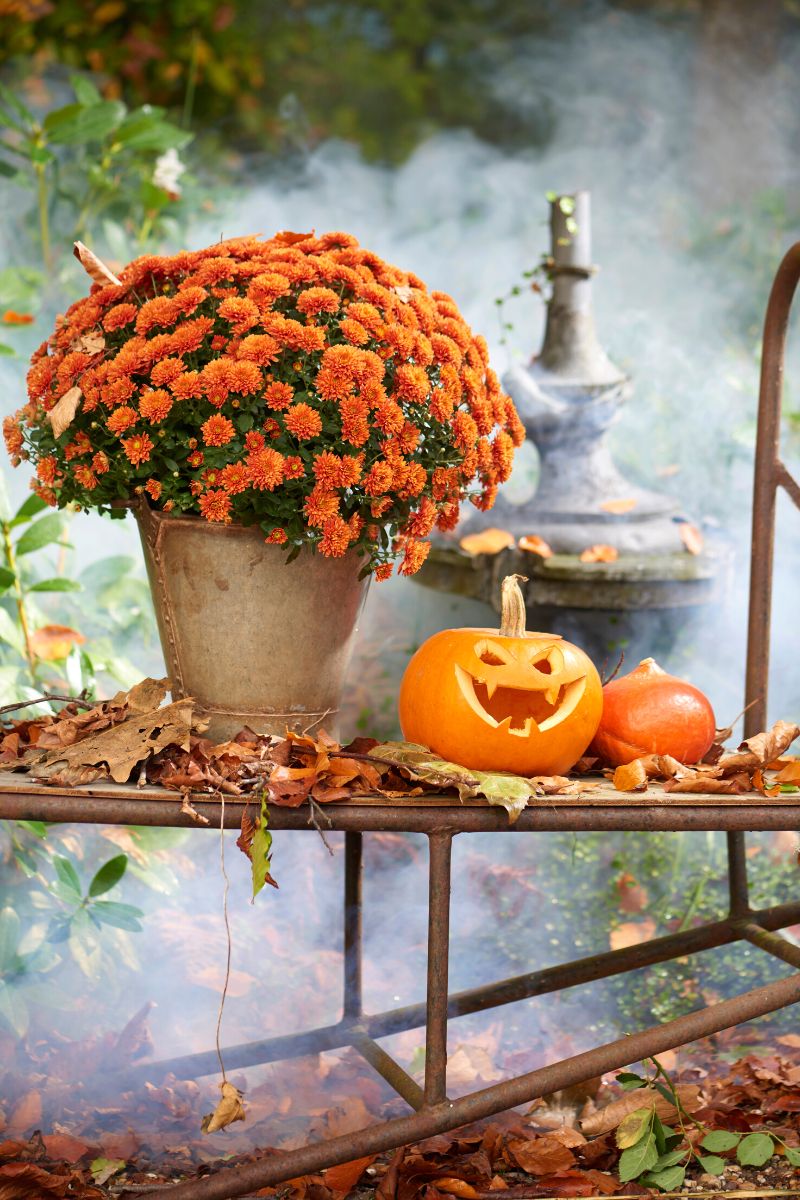 That's the flower power of pot mums by Royal Van Zanten. Although these colors make the best floral garden decor any time of the year, now that Halloween is right around the corner, they stand out even more. Make the most out of your spooky garden with chrysanths!
Halloween Pot Mums to Embellish Your Garden
While Halloween to most people is all about trick or treating, parties, and copious amounts of candy, some have another reason to be celebrating Halloween: gorgeous-colored plants to make their garden the most beautiful, especially for a haunting holiday like this one. If your garden is already looking spooky, you can certainly balance that aspect with a full dose of yellow and orange beauties.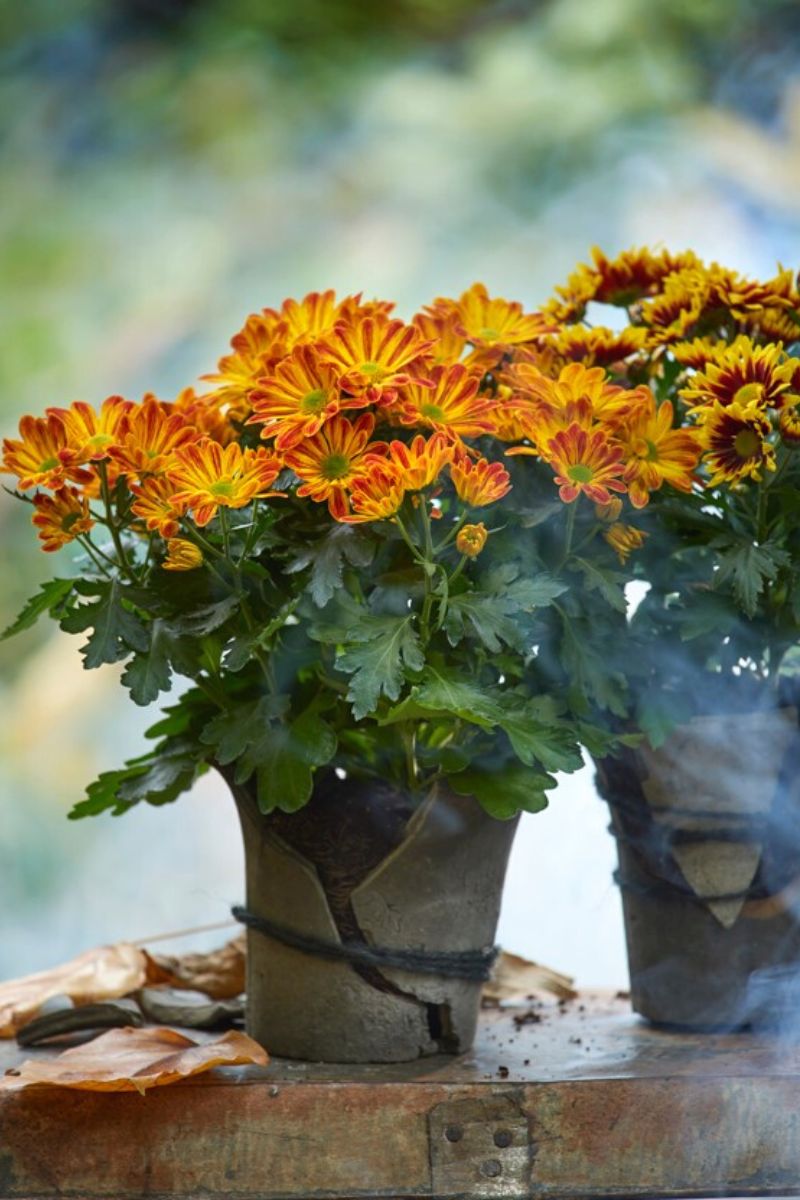 Some of Royal Van Zanten's Favorites
These are some of Royal Van Zanten's favorite mums for an incredible Halloween celebration!
1. Chrysanthemum Ciao Splendid
Chrysanthemum Ciao Splendid is a multi-colored pot mum with deep orange color in the center, working its way towards salient yellow petals.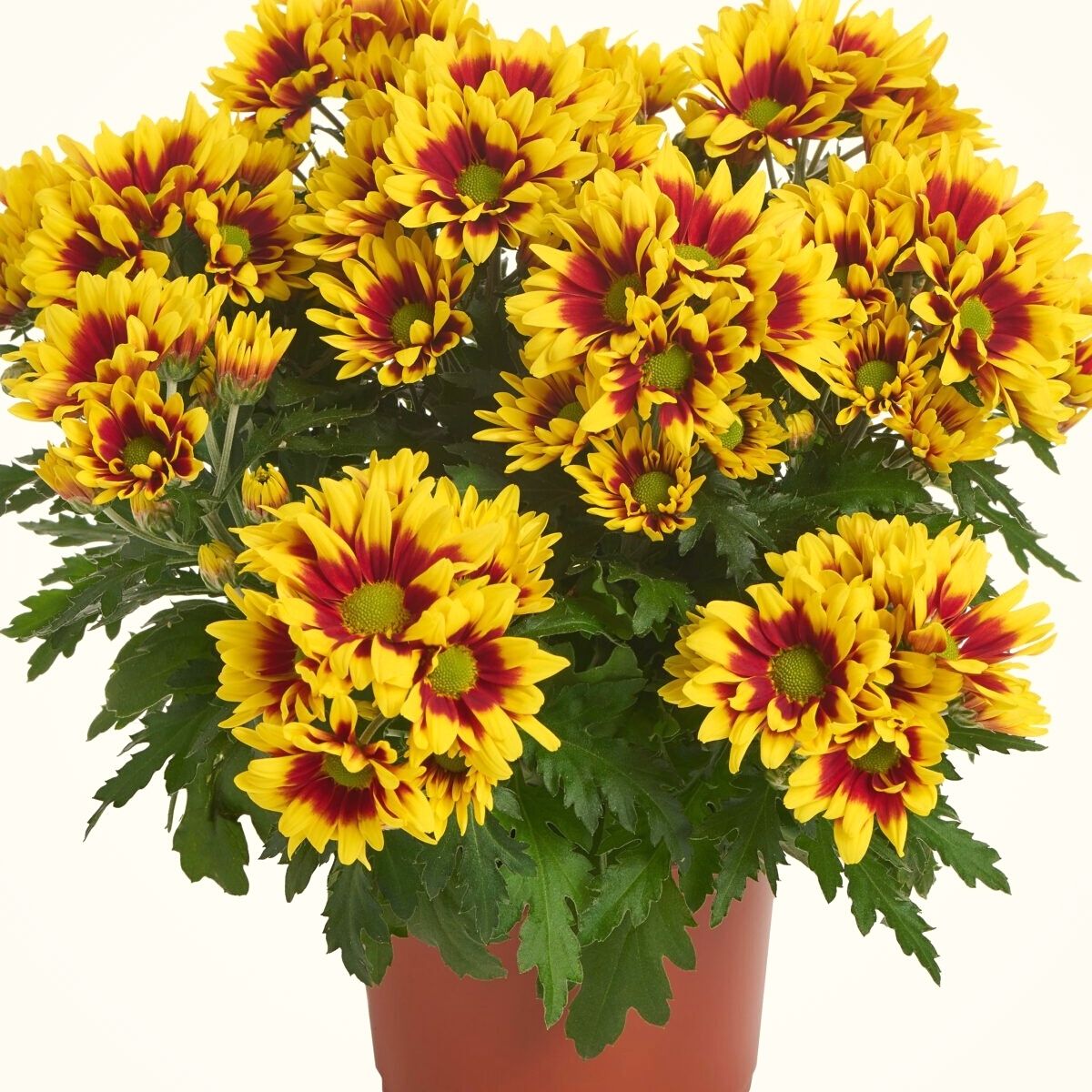 2. Milkshake Papaya
Milkshake™ Papaya is an orange-brown variety in the Multiflora Milkshake series of garden mums. It is a blooming garden plant that has bold colors, compact shapes, and steady growth, and together they form a true garden mum family.
3. Chrysanthemum Embera
Featuring unusual pointy-shaped petals, the different tones of yellow in the Embera pot mum create a harmonious color combo for a great holiday celebration, as well as to place them inside your home or make them part of your patio.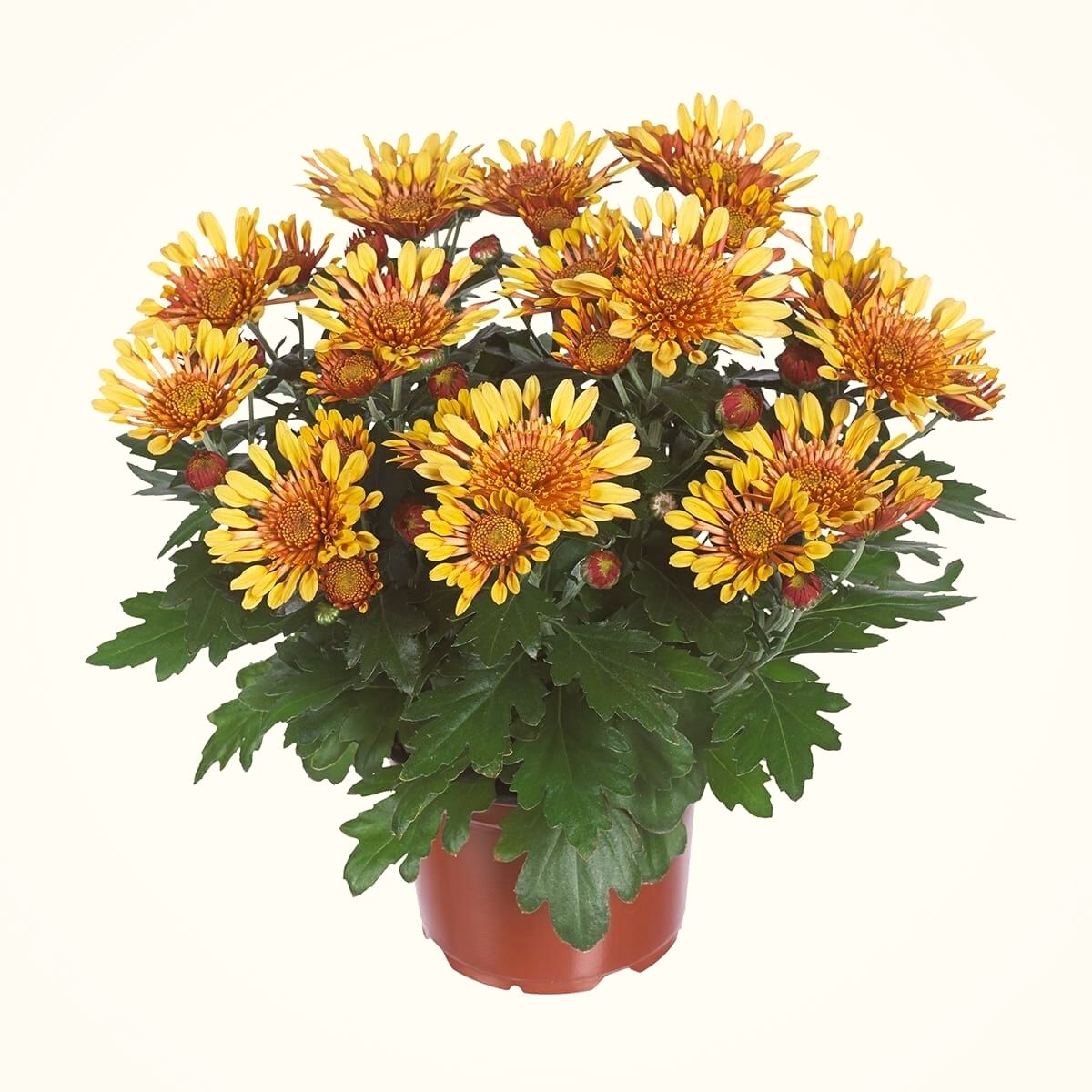 4. Chrysanthemum Amadore Orange
Working perfectly as an indoor and outdoor garden mum, the dark orange color in this Chrysanthemum Amadore Orange will definitely make any Halloween decoration stand out.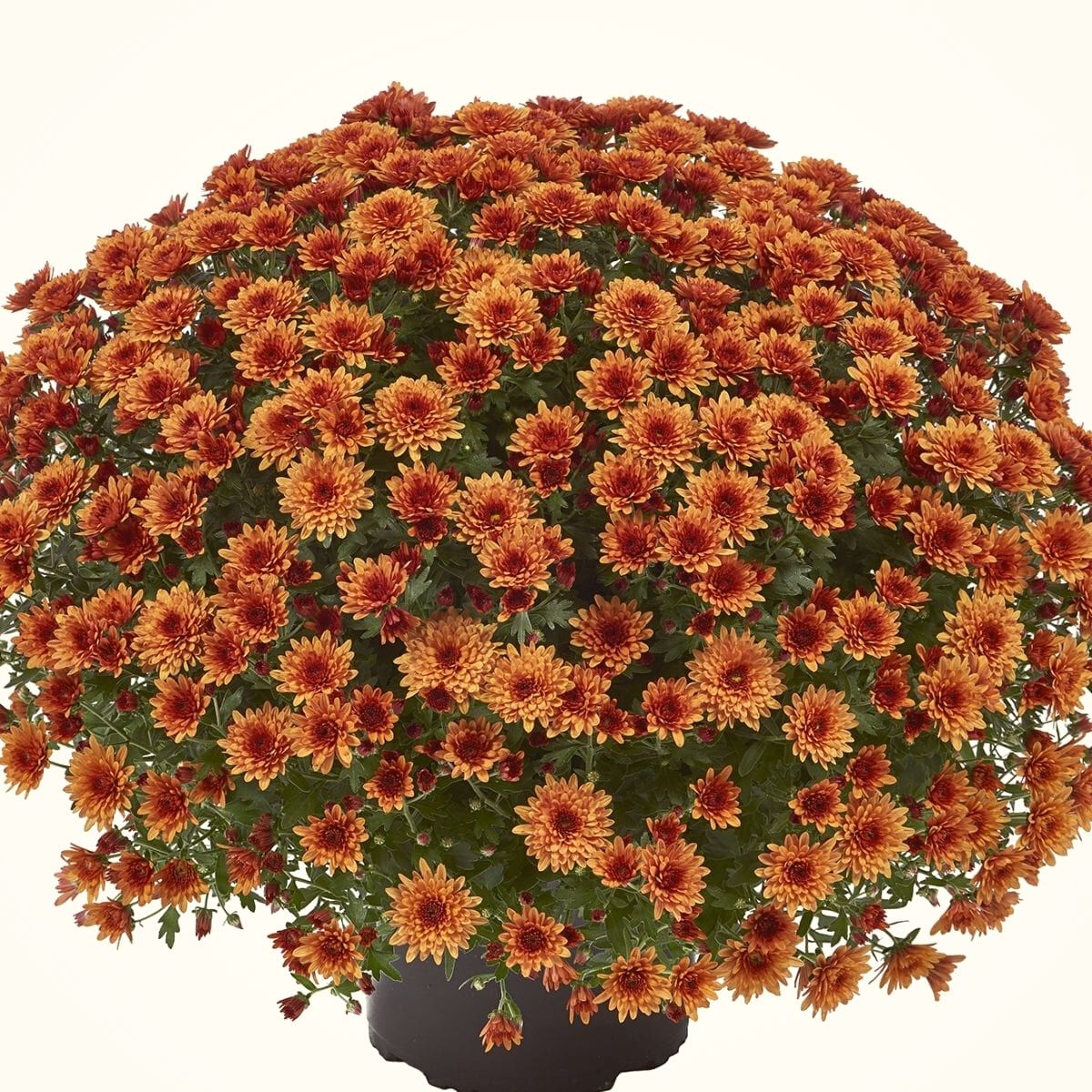 The Perfect Chrysanthemum Color Match
Yellow and orange are two colors that go amazingly well together and these mums can clearly prove it. Adding an extra fun feature, aka a bright orange pumpkin, these beauties will look good anywhere, anytime when they're placed in outdoor spaces.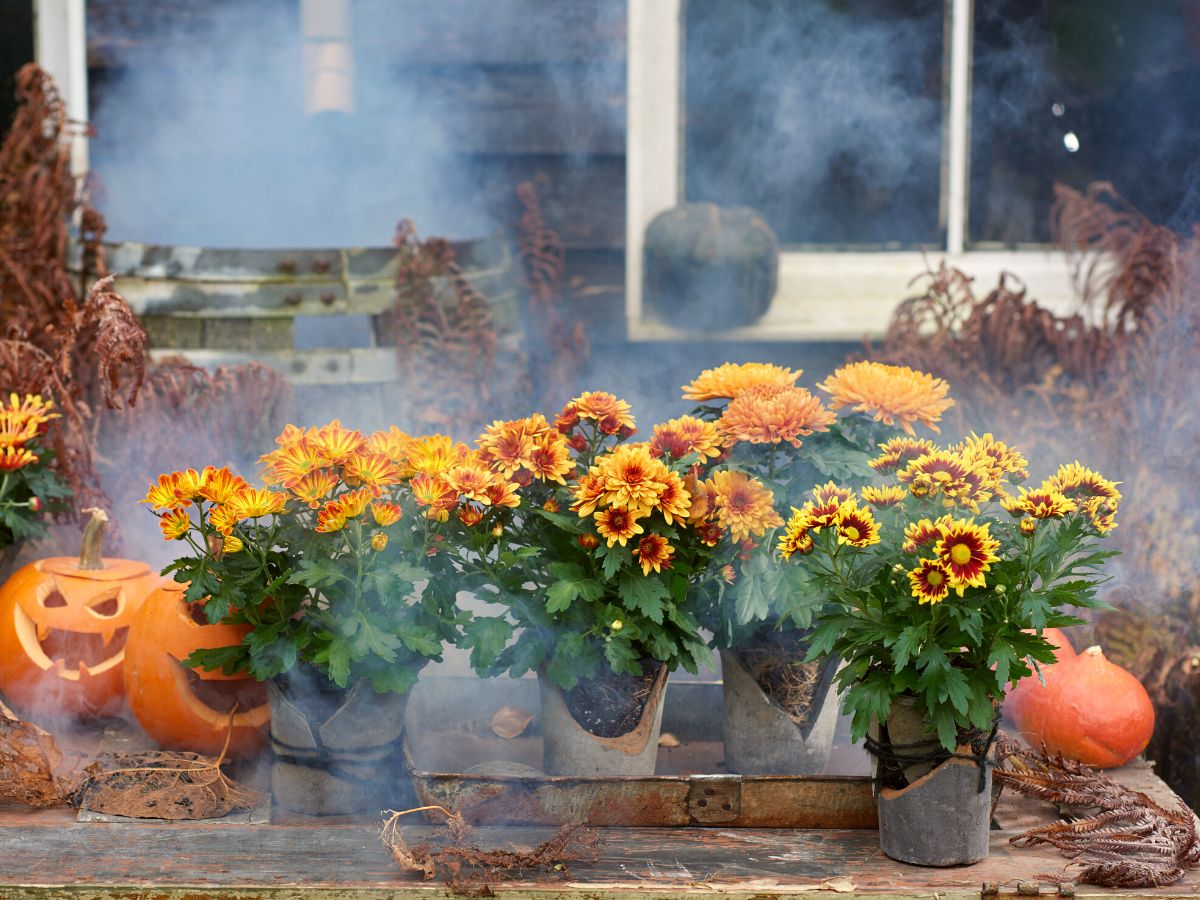 Most people say their favorite moment during the autumn and Halloween season is experiencing the magic visualization of bright colors and definitely, their saying is right. What is your favorite chrysanthemum color? We can't take a pick! Royal Van Zanten has definitely made a statement with their Halloween pot mums.
Why Choose Outdoor Pot Mums by Royal Van Zanten?
You'll be benefited from the lovely company and amazing shelf-life of these spectacular chrysanthemums. Royal Van Zanten is the leading breeder of a wide, colorful range of pot chrysanthemum plants for patios, balconies, and outdoor home spaces.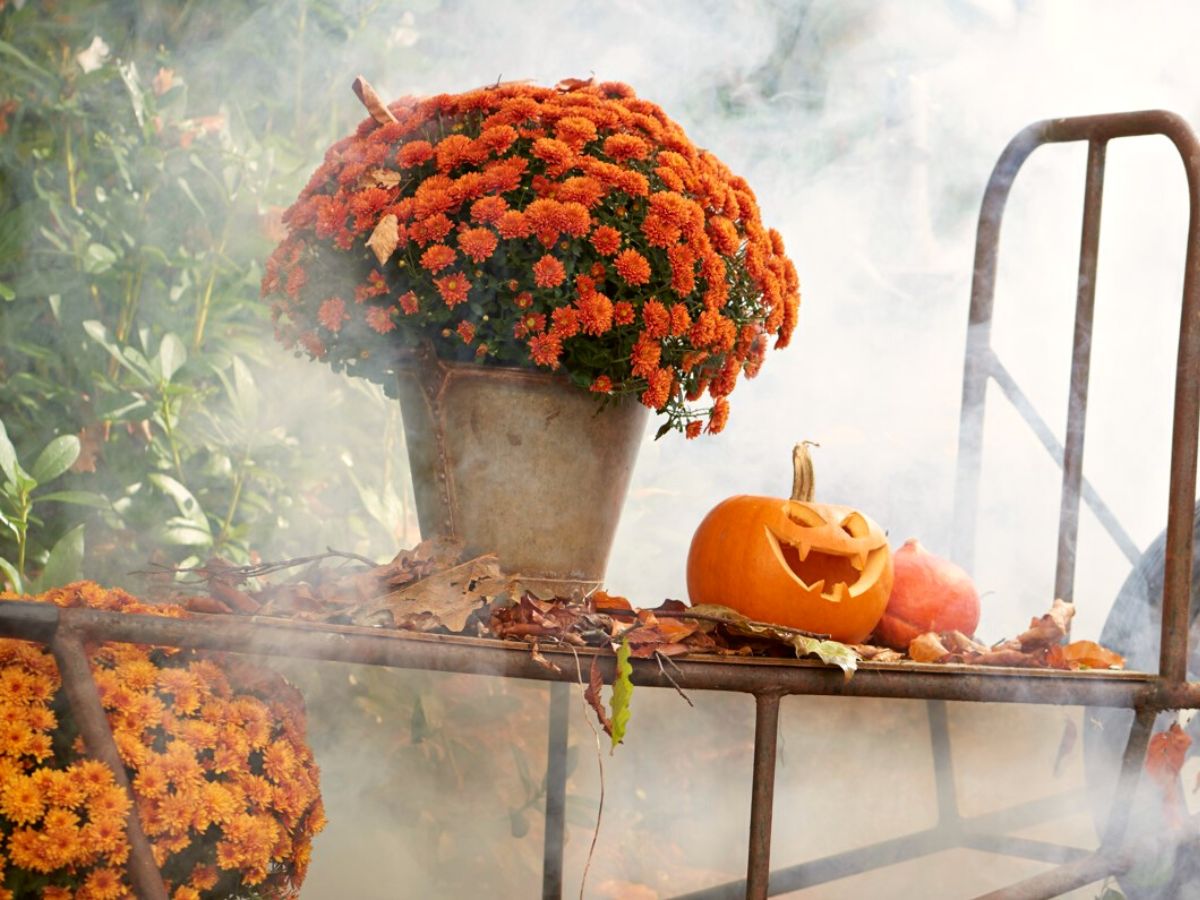 Their breeders work on the development of innovative varieties of the highest quality and with reliable growth, for long-lasting and colorful enjoyment. Now for Halloween, their yellow and orange mums are more than ready to decorate your favorite outdoor spots. Ready for some Halloween mum fun?
More About Breeder Royal Van Zanten
Royal Van Zanten is an innovative company with a wide and attractive range of source materials. New types and varieties are developed and crops are improved. Royal Van Zanten strongly focuses on the market and has customers all over the world. The company provides its customers with added value through specific sales concepts in order to increase the demand for the product.