Did you know Royal Van Zanten has a range of garden mums that are made to flower for weeks, due to their natural flowering period? Garden mums never go out of style, and these four beautiful varieties are up to prove it to you. Royal Van Zanten's PaX, Tribeca, Skyfall, and Milkshake series can make your garden look the dreamiest in full color.
Royal Van Zanten Has the Ultimate Garden Mums for Your Garden
Ever thought about how much flowers can really change your outdoor spaces? If there are no mums around, your garden will definitely look dim. These stunners are here designed to save your garden and give it extra color for the changing seasons.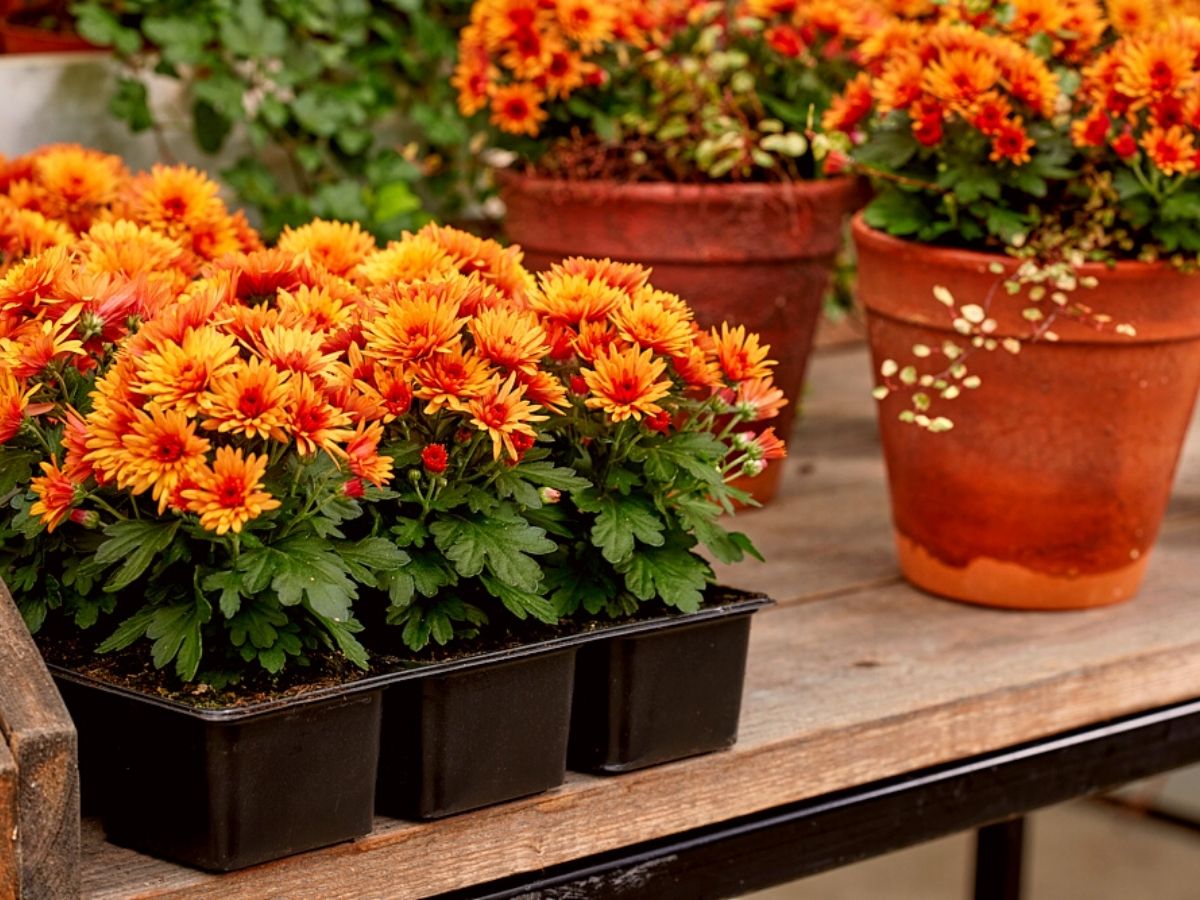 Why Are Garden Mums So Popular and Loved?
Mums are easy-to-grow, herbaceous perennials that can live for years and continue to bloom. Everyone who has garden mums as part of their plant-loving outdoor spaces agrees that mums, with their rounded mounds, feature the most beautiful blooms that burst with different colors. No wonder they're cataloged as a plant favorite for many aficionados. The time has come to get a peek at the four Royal Van Zanten garden mum series favorites.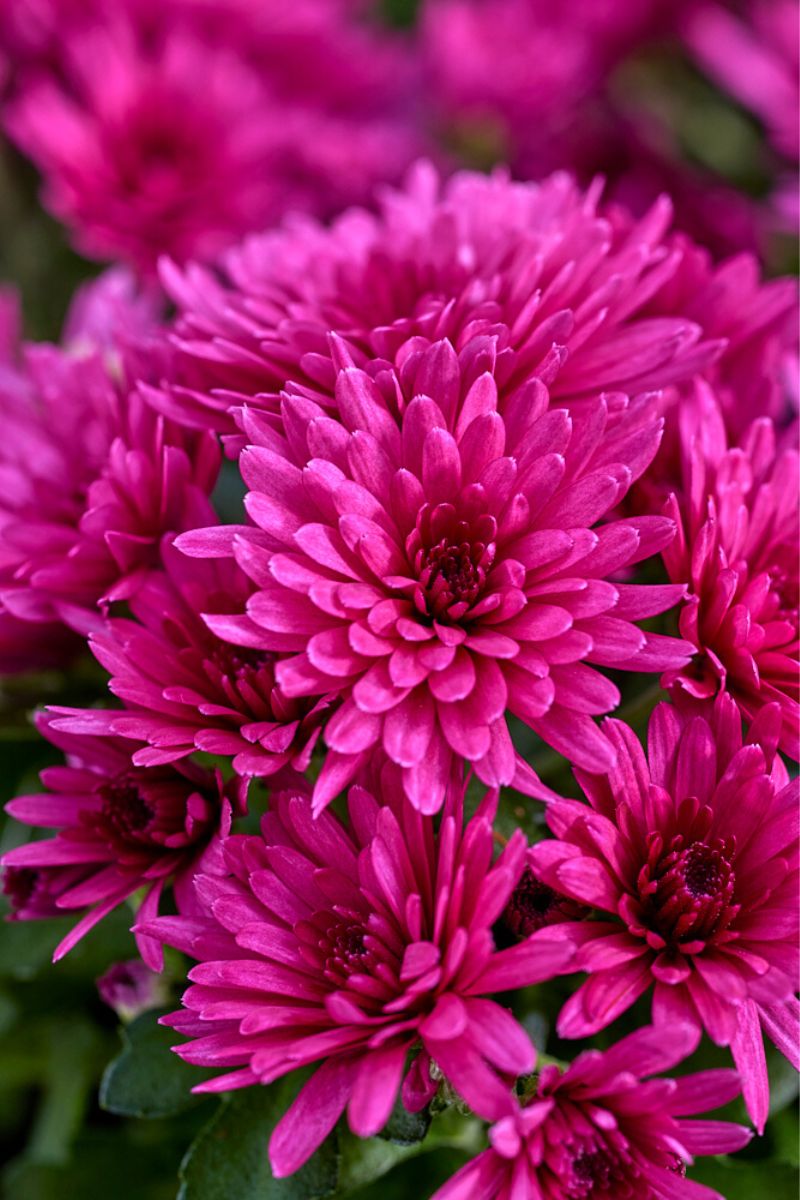 1. PaX
You're about to get a sneak peek at one of the most beautiful garden mums. Even if you don't have your seasonal garden completed and embellished as you'd like, the PaX series by Royal Van Zanten will be your designated new plant favorite. Here are some of the reasons why you'll adore them:
PaX have small colorful flowering plants grown in 'packs' (hence its name).
Perfect for small pot sizes in packs of 6, 8, or 10 plants.
A handy option for florists or people who love to explore their DIY abilities to make arrangements.
2. Tribeca
It's not too late to get your hands on Royal Van Zanten's garden mums. They're great to include as part of your garden as they have spectacular and even growth with very strong colors.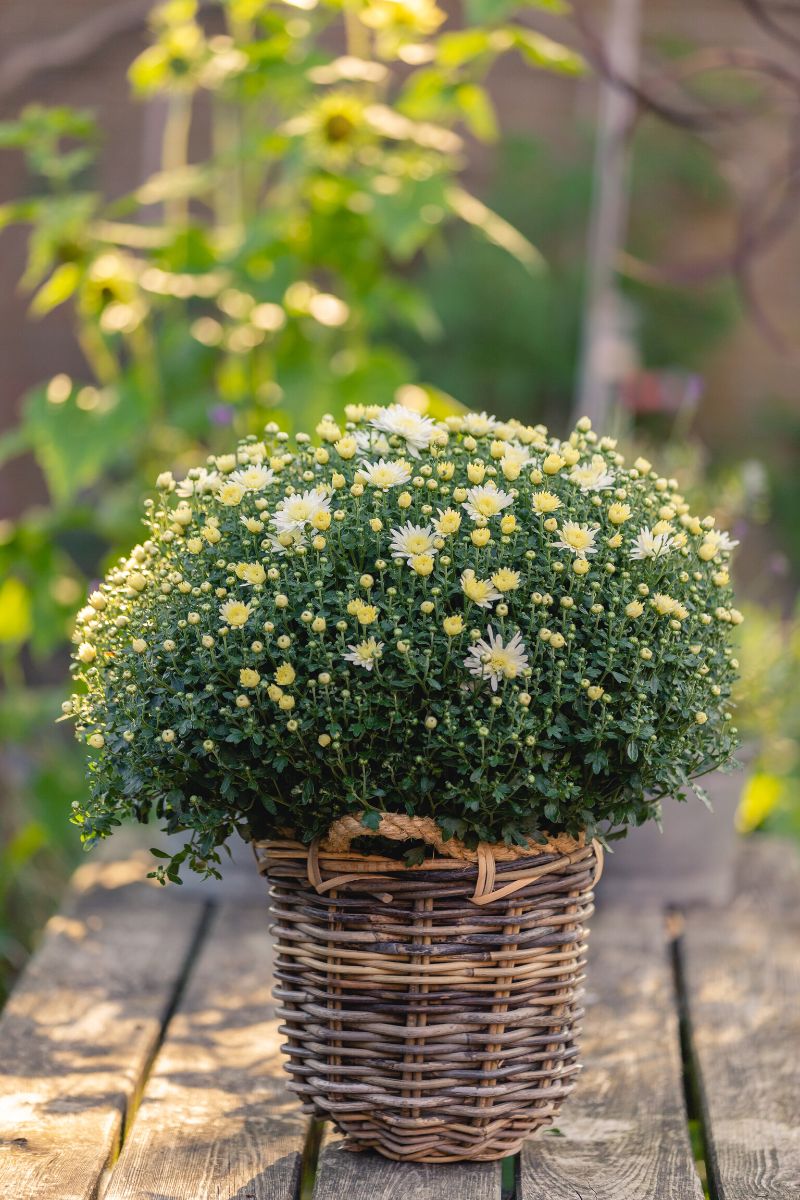 Tribeca is one of those traditional 19cm garden mums you will want to have around because of its tremendous quality. This type of mum is a firm plant that beneficially does not drop open, and besides has very strong colors to choose from and drop-dead gorgeous green leaves.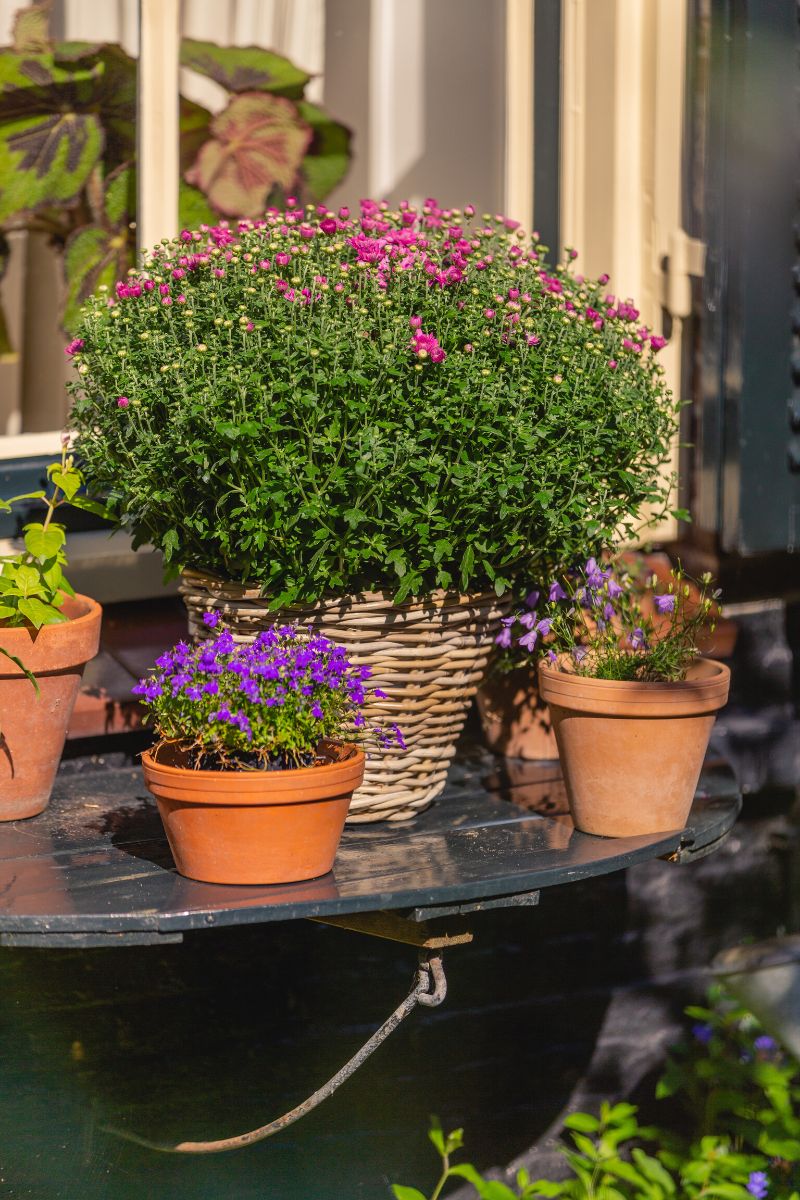 3. Skyfall
Looks like a plant fallen from heaven, literally. As part of the range of the Royal Van Zanten garden mums, the Skyfall series is also a great option to decorate and color your outdoor spaces.
What makes these distinctive? You're about to find out if you keep reading!
It is a unique trailing garden mum.
You can place Skyfall in 19cm hanging baskets.
Lots of flowers for a long, long time.
Skyfall is the perfect answer to making your garden even more inviting during every season, including autumn.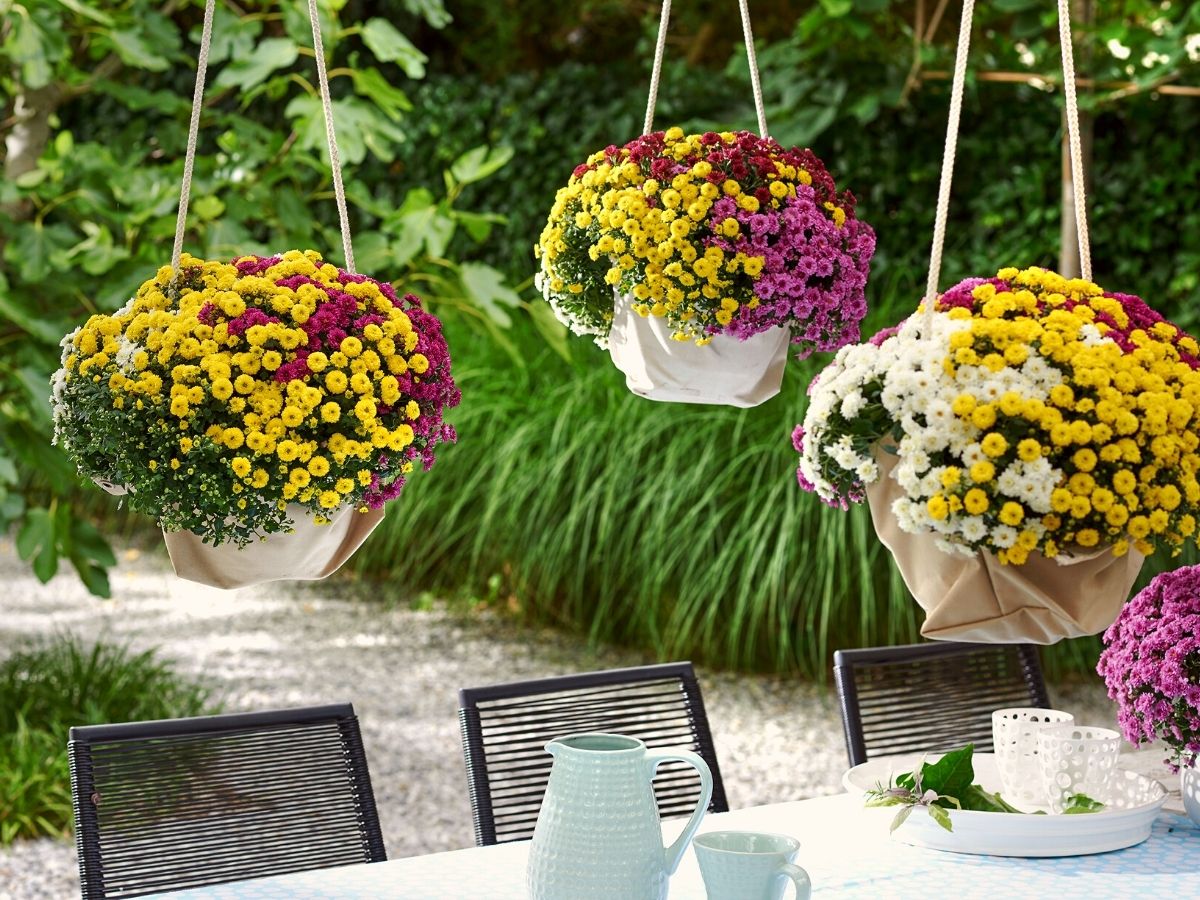 4. Milkshake
Whatever the season may be, Royal Van Zanten's Milkshake range has the colors your garden strives for. It's as simple as mixing and matching your favorite tones and you'll instantly have a magical garden filled with precious garden mums.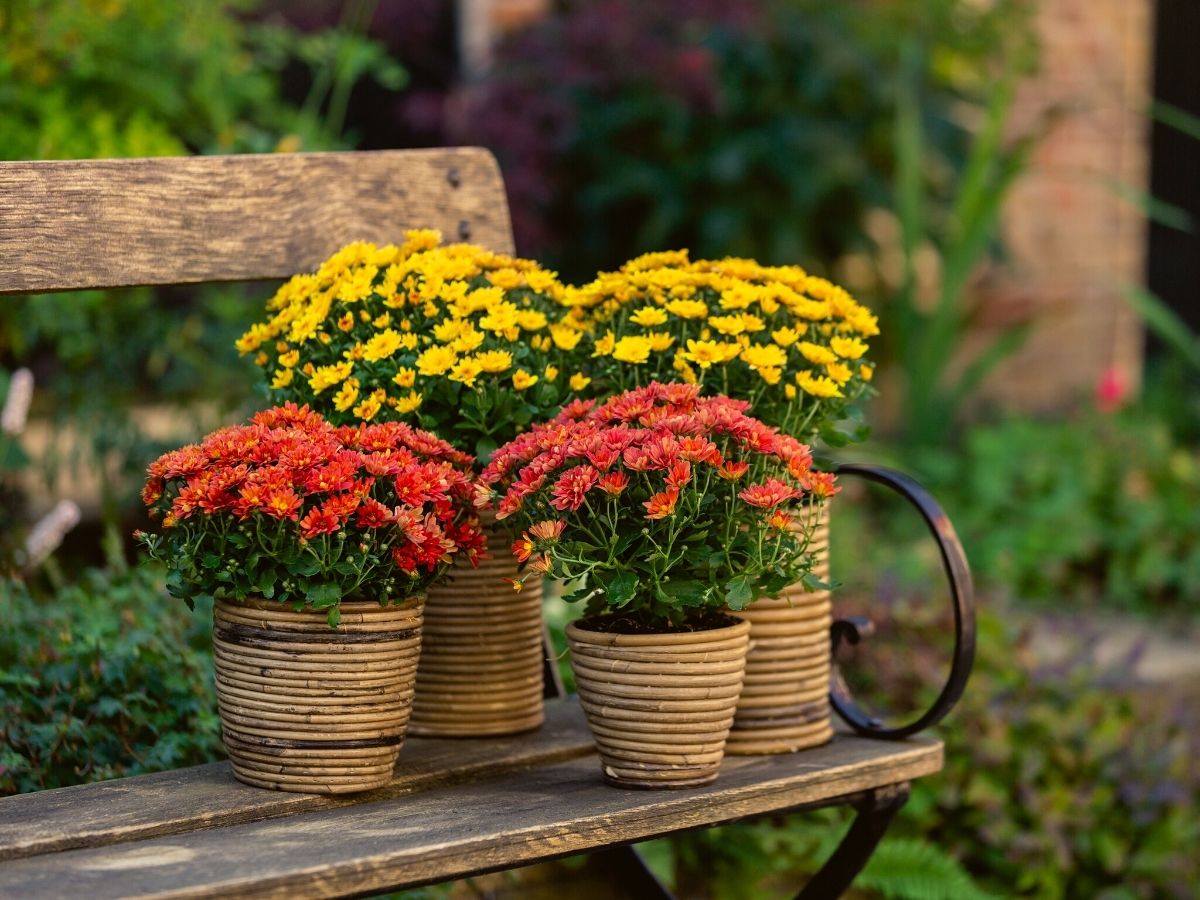 The key features of the Milkshake series certainly promise a great deal of pleasure for growers. The plants have a very fast reaction time of only six weeks. All colors have an equal growth cycle which provides you with uniform plants that bloom simultaneously. You can grow them up to pot size 14-15cm.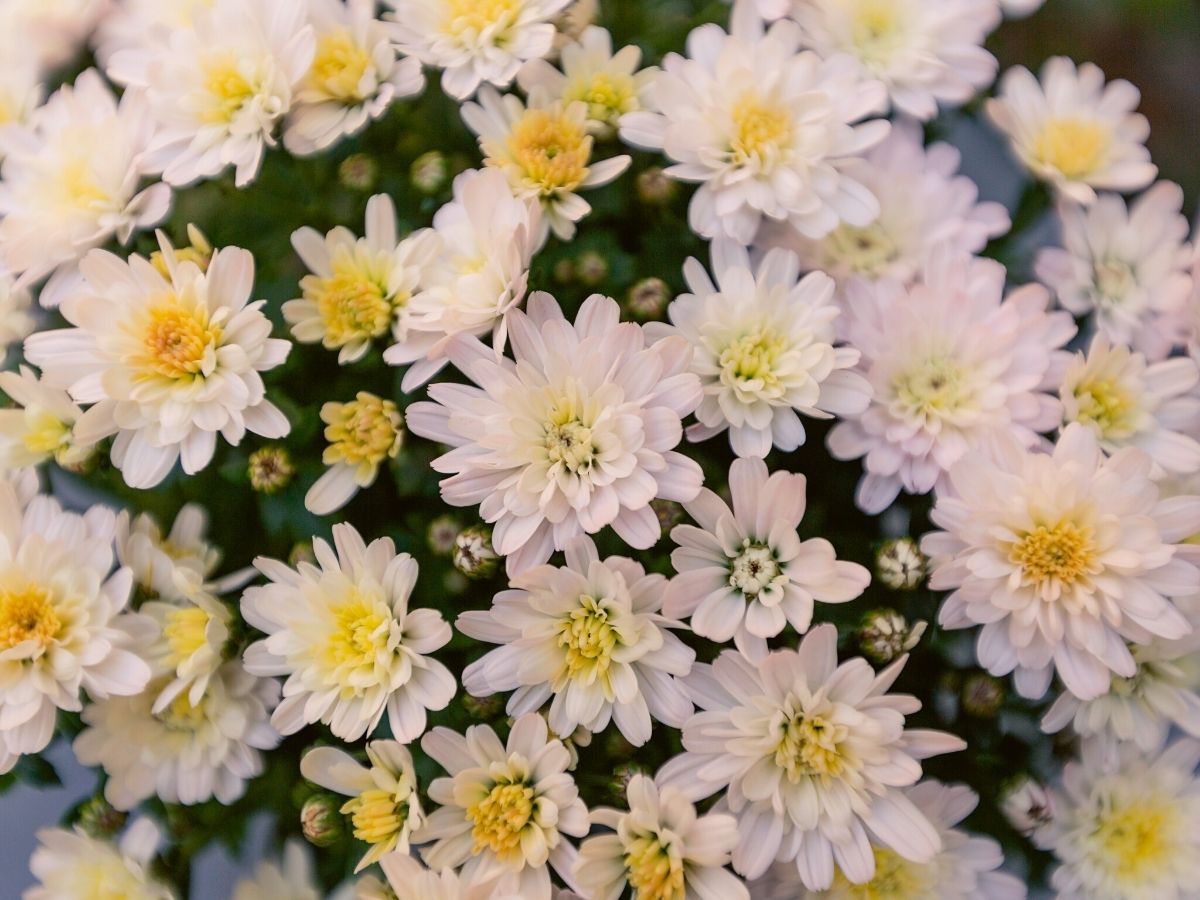 But that's not all yet. After the growing period, when it's time to market your plants, they present their set of unique selling points: All Milkshake garden mums are easy to handle and package due to their flexible shape. This will save you transportation costs. You can safely promise your customers and the end consumers a great shelf-life and a beautiful and equal blooming experience.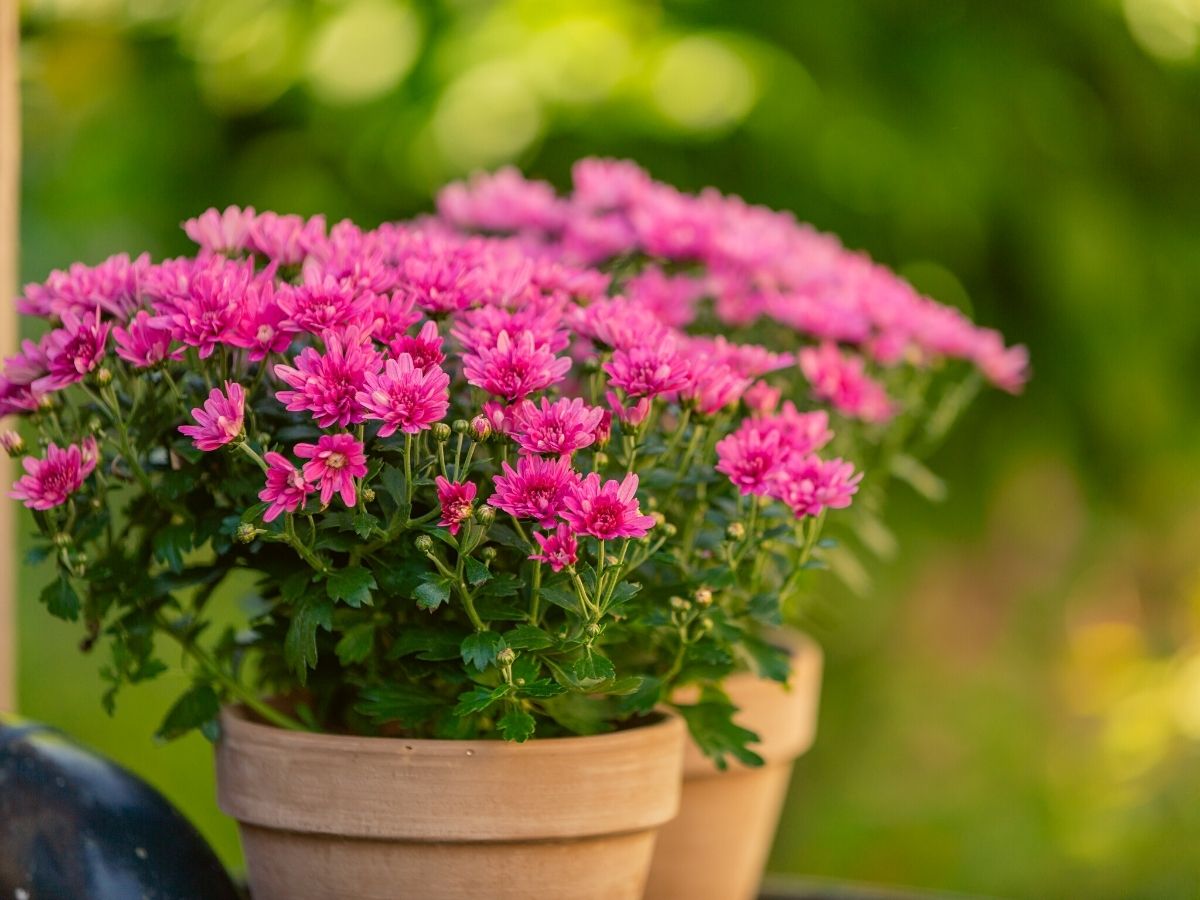 Time to get your hands on the full series of Royal Van Zanten's garden mums. If you haven't got yours yet, you're still on time. Your garden is calling and needs a dose of colorful garden mums.