Asters stealing the show? You bet! A new season starts with Royal Van Zanten's newest edition of Showmakers®. Beware, because they're here to take the lead and steal the show to make spaces at home feel more vibrant, colorful, and elevated. The more sun, the more Aster flowers, and now that the summer solstice has officially given this season a start, it's the perfect time to add Royal Van Zanten's Showmakers® to your garden.
Royal Van Zanten's Showmakers® Are Show Stealers
Whether placed on its own pot, on your terrace, or in your garden as an outside bloom, Showmaker® Asters excel every standard of floral beauty out there. Their double flowers are filled with rich quality, plus embrace a varying color palette ranging from blue to violet hues. Royal Van Zanten 's Showmakers' growth is naturally compact, and perceive contrasting dark foliage to add more uniqueness to the flower. Garden lovers, these blooms are your number one choice! They're here to make your gardens shine, burst with bluish-purple colors, and add more texture to your environment. The name 'Showmakers'® is, therefore, more than deserved!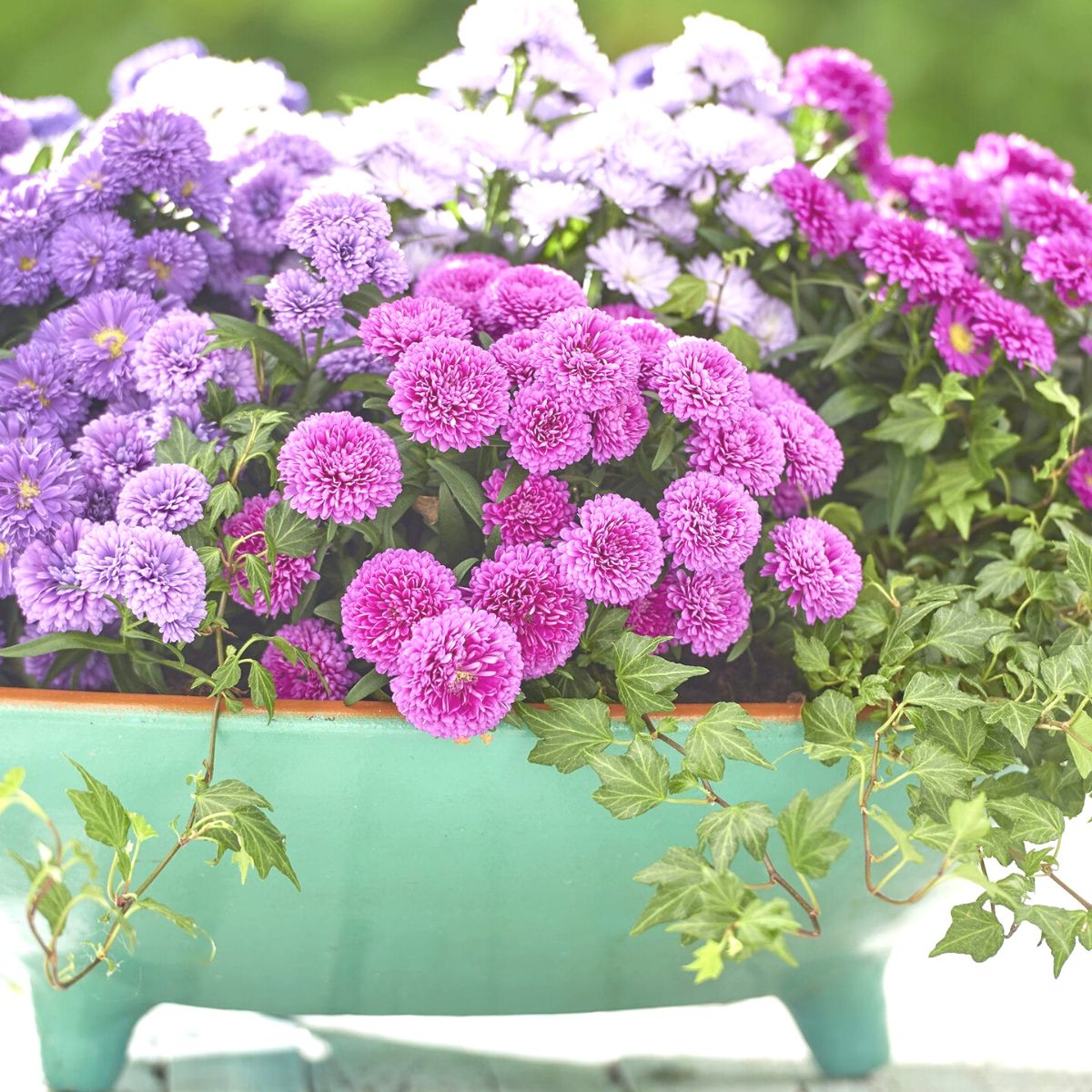 3 Benefits of Having Showmakers® in Your Garden
As if their gorgeous, charming-looking appearance wasn't enough to convince you why you need them in your garden, the Aster Showmakers® have the flower power to make them your new favorites. What gardeners and floral designers love most about Royal Van Zanten's Showmakers® is firstmost the flower's strong character which allows it to perform well under a variety of different climatic conditions. In addition to its abundant and plentiful floral display, in addition to the remarkable amounts of greenery, Aster Showmakers® continues to flourish where other garden flowers usually wilt and yearn. Last but not least, their pompon looking like flowers adds lots of volume to make them look fuller and succulent, allowing them to continue to bloom until late into autumn. Did someone call the queen of autumn plants? Royal Van Zanten Showmakers® representing right here!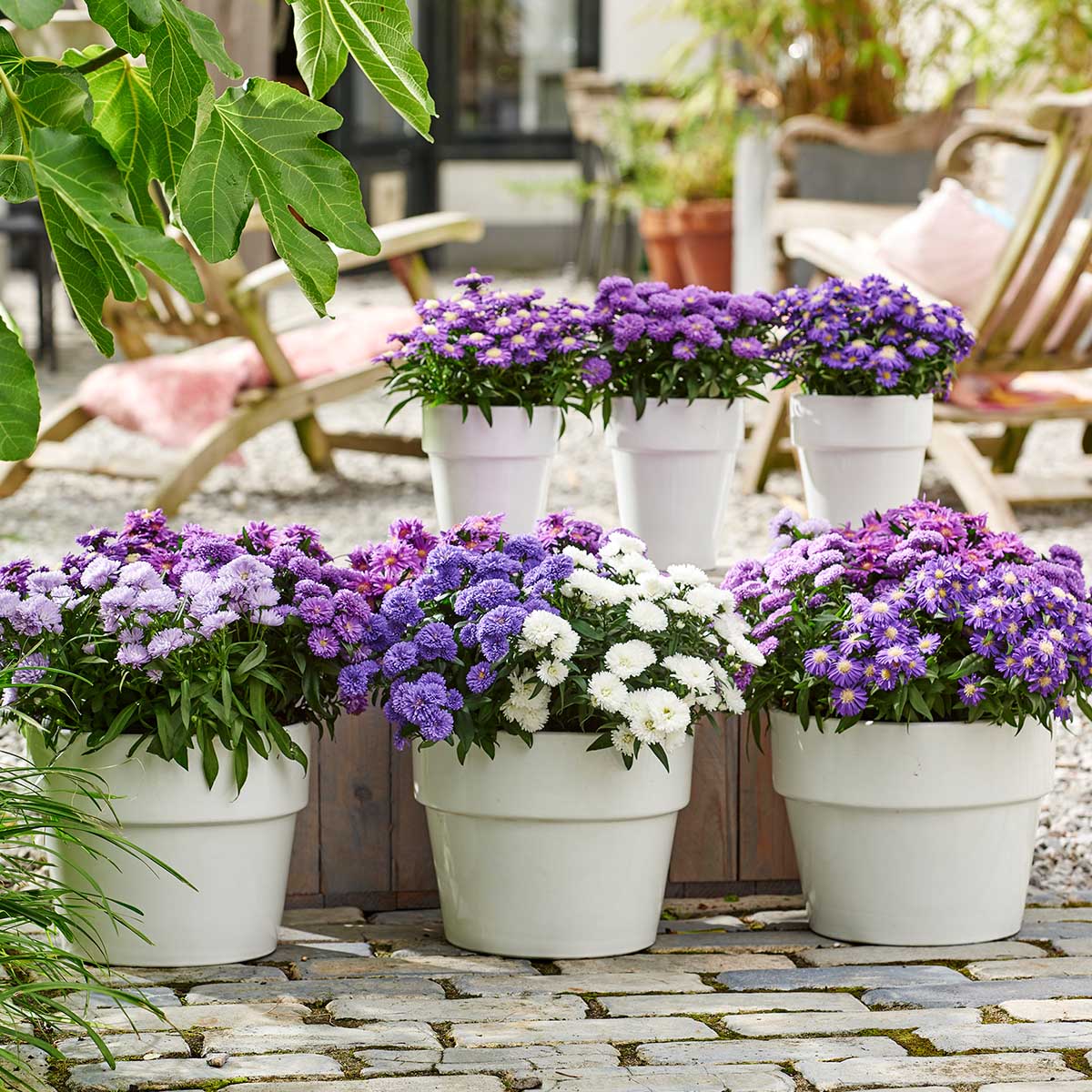 Best Care Tips For Prettier and Longer-Lasting Asters
Showmakers® are the ultimate show-stoppers and will make an utter beauty statement when placed in any environment, especially in gardens or outdoors. Follow these three care tips to have them keep you company during the warm, sunny summer days!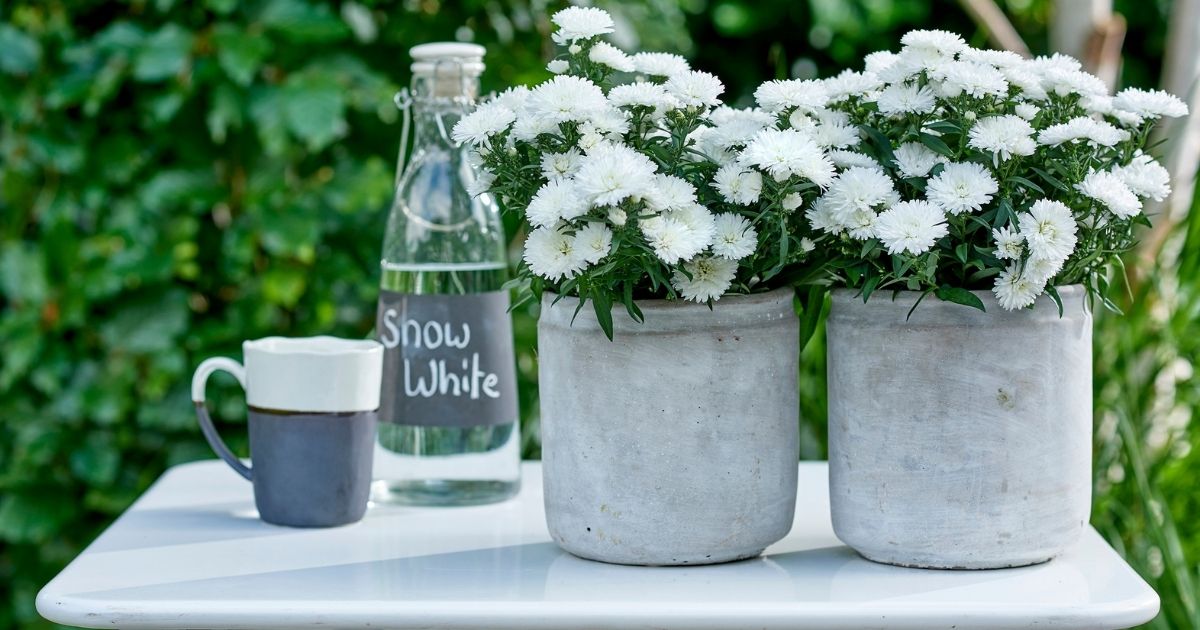 - A little shade along with a little sun will keep your flowers in perfect condition. However, if they are placed in a direct spot where the sun really hits, it's best to give them a little more H2O and watering overall.
- Avoid having a "drowned" pot, since Showmakers® do not like having wet roots.
- To enjoy your beautiful flower for a longer time, make sure to remove faded flowers on a regular basis. This will only make them bloom better, and more nice-looking.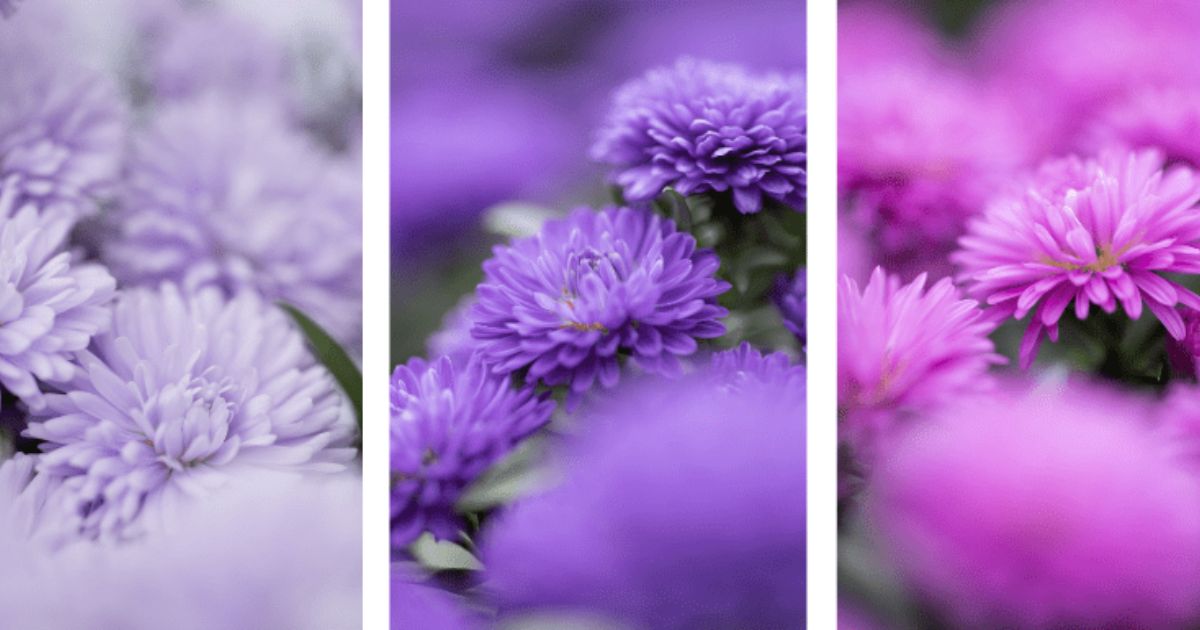 High-Quality Aster Showmakers® by Royal Van Zanten
Royal Van Zanten has made sure this Aster Showmakers® collection is suitable for both terrace or garden use, making it a very versatile type of flower. Not only that, but by giving Showmakers® a dose of love, affection and attention, you'll have the secret formula for a longer-lasting flowering plant that meets the high-quality standards that Royal Van Zanten sets for its products.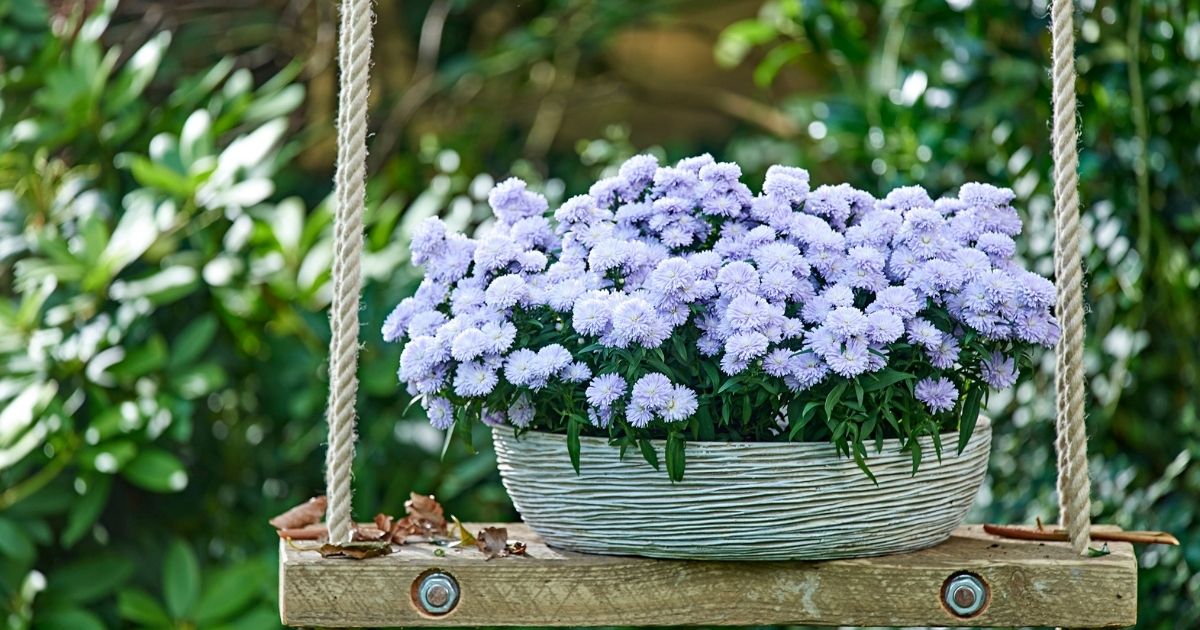 But these are not the only advantages. Royal Van Zanten is investing heavily in the further development of the unique characteristics of Showmakers® and is ready to further demonstrate the distinctive power of this range. This coming period the Showmakers® will be available at Endhoven Flower Plants, Montis, Plantise, and WPK House & Garden. Check also the current availability via Floriday.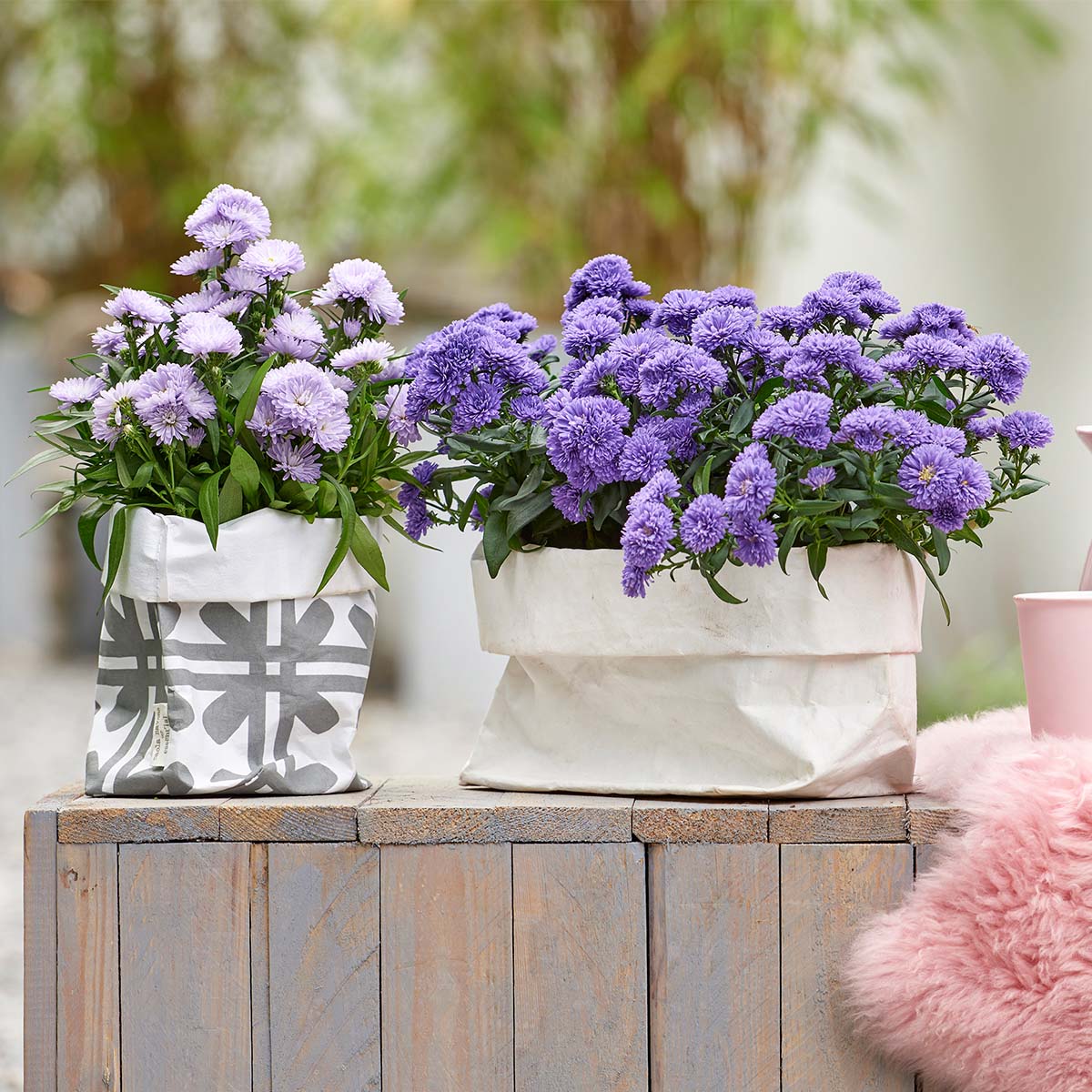 About Royal Van Zanten
Van Zanten breeding, part of Royal Van Zanten, has played a crucial, yet active role in the international ornamental horticulture sector for almost 160 years. The innovative floral company specializes in breeding cut flowers and pot plants and holds very strong knowledge in cut flowers (Alstroemeria, Statice, Chrysanthemum, and Bouvardia) and pot plants (Aster, Celosia, Limonium, Chrysanthemum, and Multiflora). For Van Zanten breeding, improving their genetics is a crucial factor and contributor to the creation of future products and flower ranges.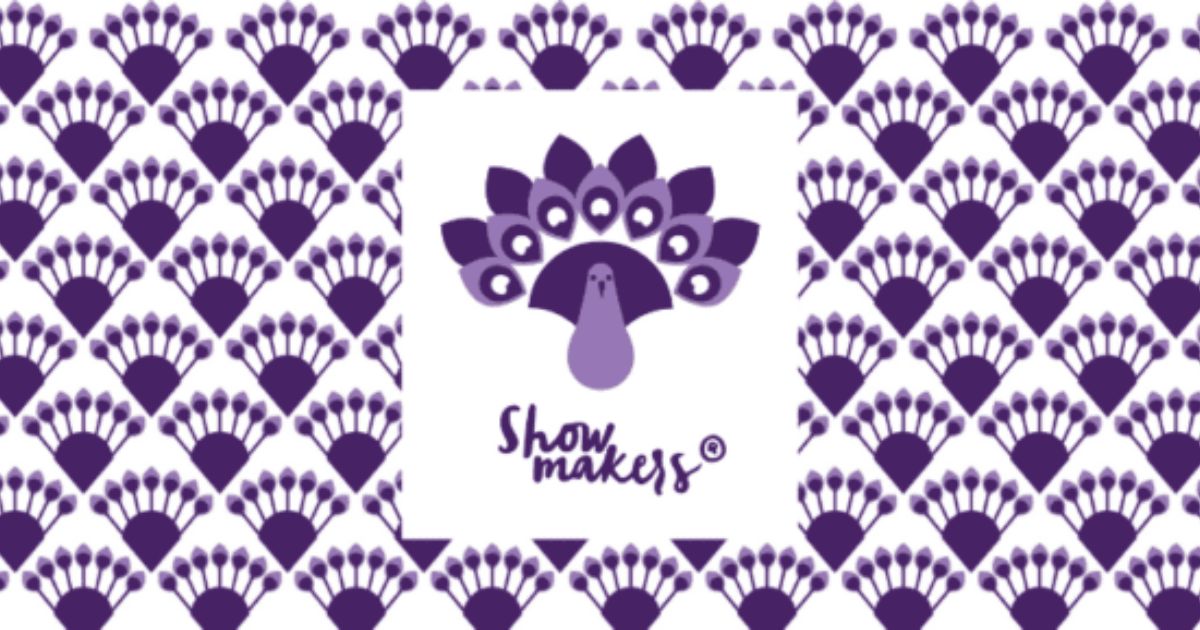 Generating synergies in breeding and propagation technologies pursuing innovative marketing strategies and working closely with supply chain partners makes Royal Van Zanten who they are.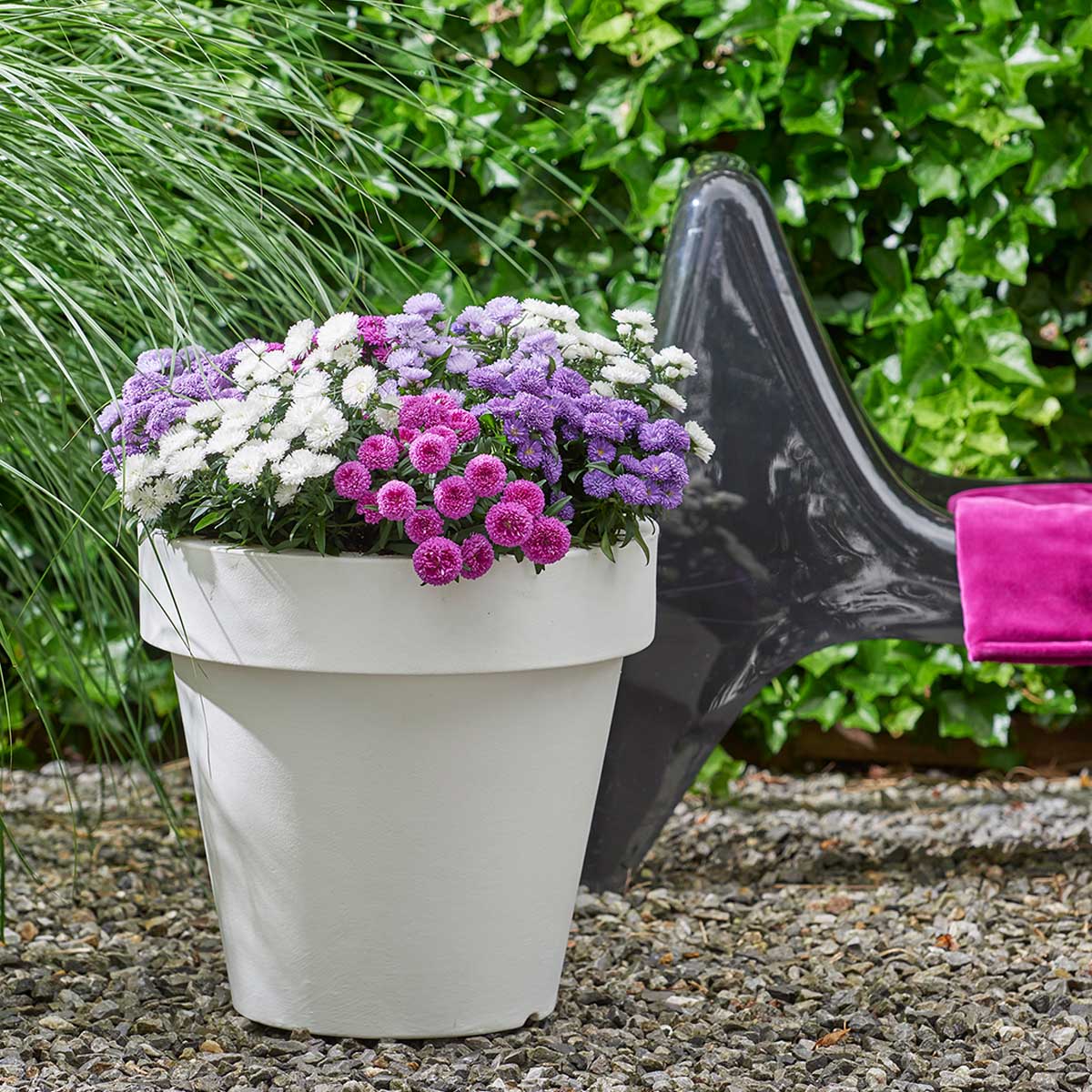 To learn more about the amazing Dutch breeding company, make sure to check out all their products, and be the first to know about important news and events in the Netherlands and surrounding close countries.