In the world of wedding planning, few names evoke images of luxury using the appearance and strong presence of flowers like Ryohan and Anne Jang. This dynamic Korean duo has carved a niche for themselves in the industry, turning dreams into reality through their elegant use of flowers to transform weddings into memorable experiences.
The Story of Wedding Planners Ryohan and Anne Jang
With a unique style that blends flowers in all their splendor, luxury, and personalization, they have redefined the concept of wedding planning. Learn more about the story behind Seoul-based Ryohan and Anne Jang, their distinctive style, and the ways in which they use flowers to elevate weddings with their sophisticated touch of magic. You're about to see floral decorations that'll steal your heart and eyes, 100% guaranteed.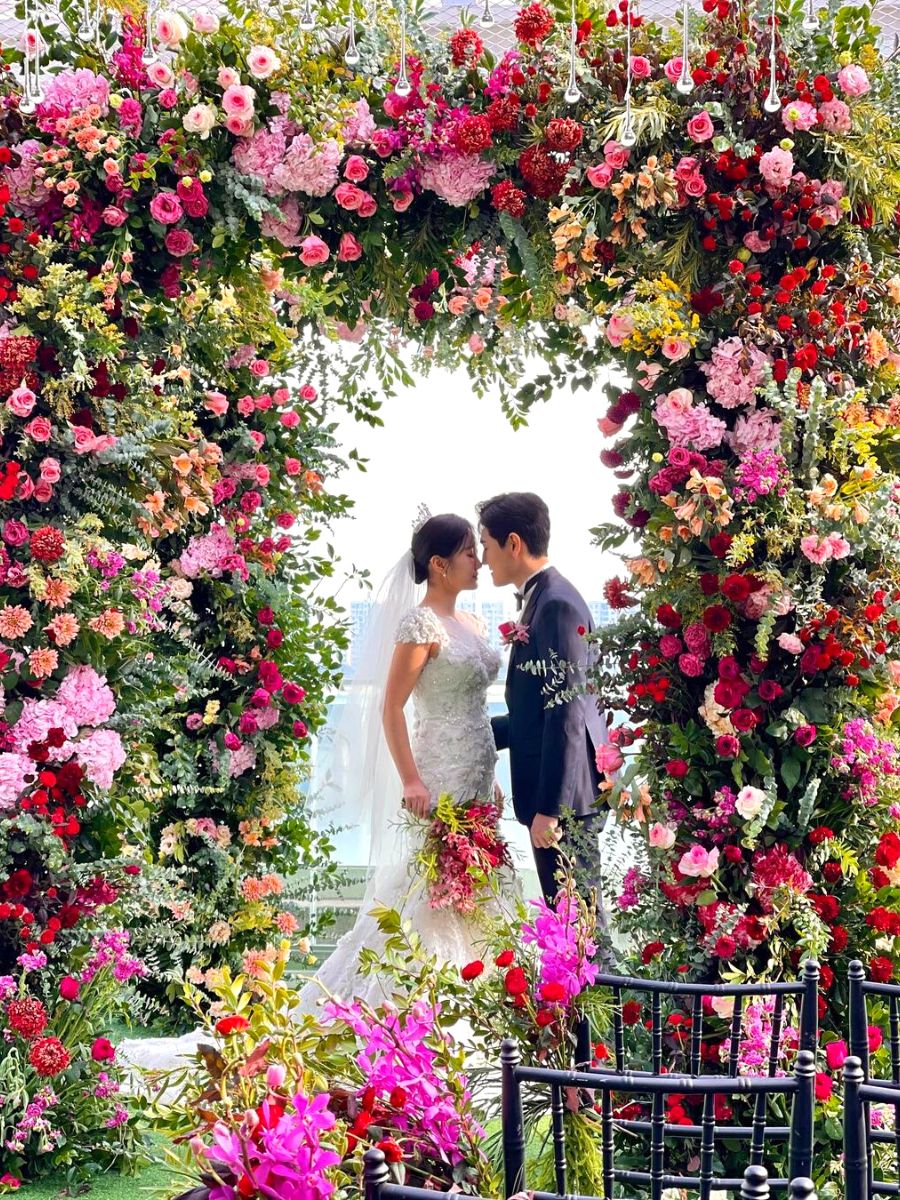 Ryohan and Anne Jang's journey into the world of wedding planning began with a shared passion for creativity and design. Both seasoned professionals in their respective fields, Ryohan in floral design and Anne in event planning decided to combine their talents and hop on an adventure to develop an exceptional idea. Their journey began with a modest wedding for close friends, which soon garnered acclaim for its innovative use of floral arrangements and careful attention to detail.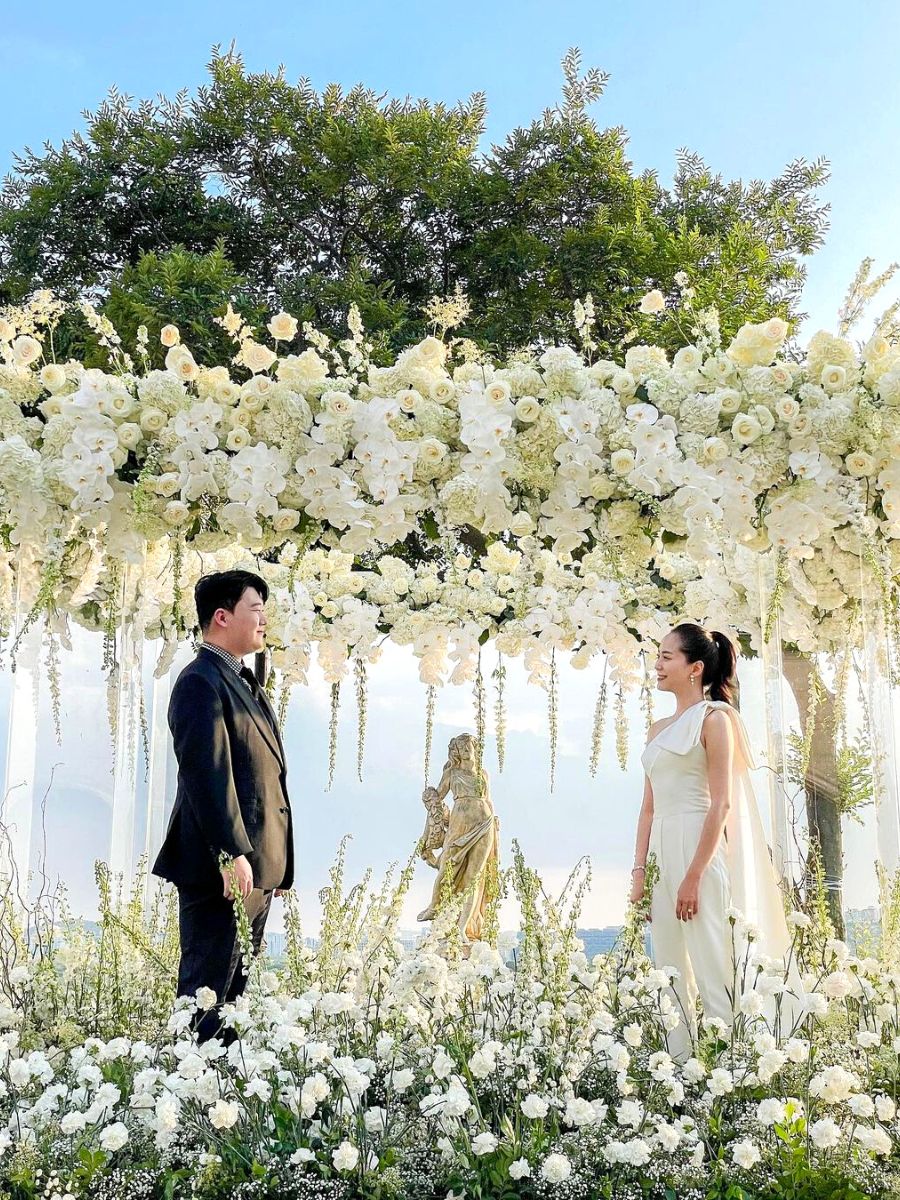 Their passion for flowers goes beyond what would be normal. They describe themselves as 'curators of love stories', emphasizing their dedication to crafting weddings that reflect the unique love stories of each couple they work with. Their mission is to turn dreams into reality, and their portfolio showcases their ability to do just that repeatedly.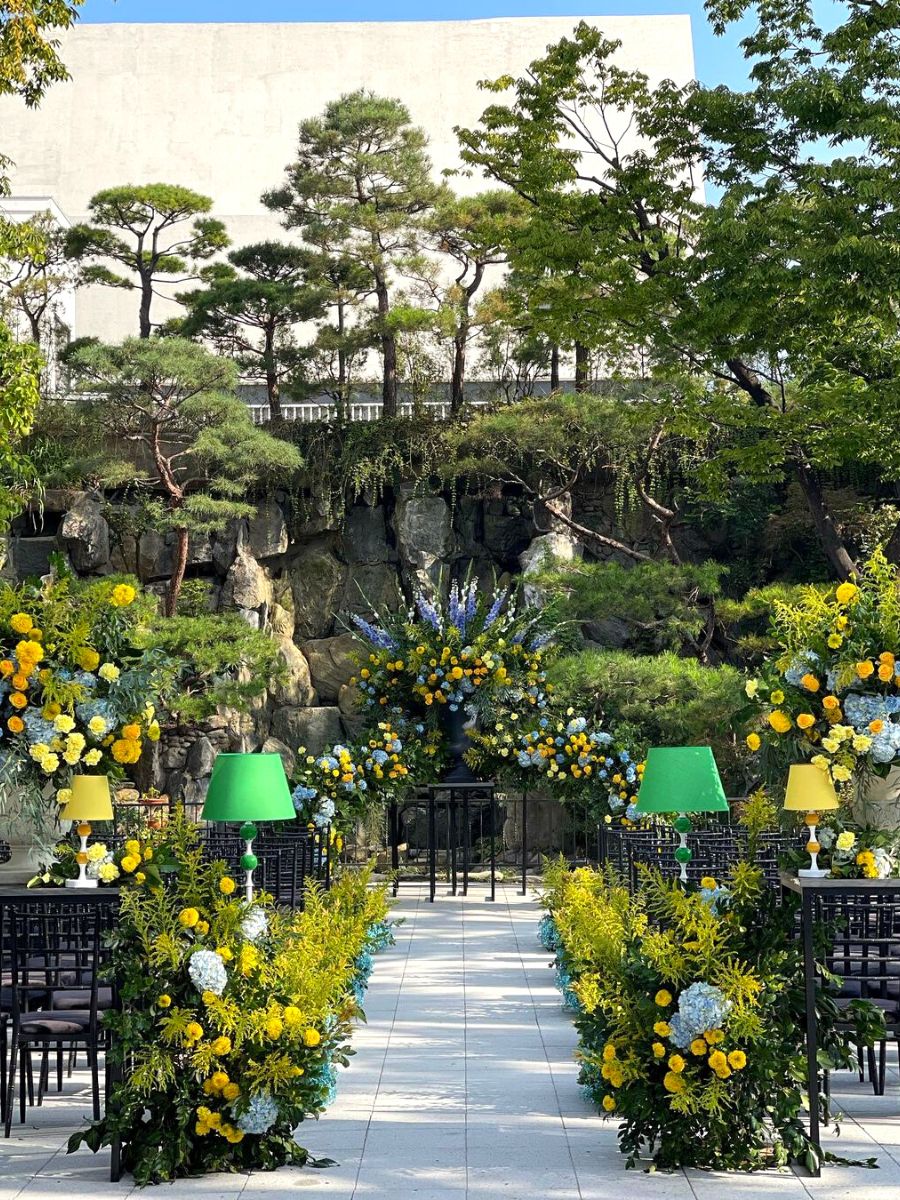 The Signature Style of Ryohan and Anne Jang
One cannot discuss Ryohan and Anne Jang without deepening into their signature style, which can be summarized in one word: opulence. Their weddings are nothing but breathtaking, characterized by an abundance of lush, high-quality flowers that transform venues into floral wonderlands. Not to mention the fact their style also combines classic elegance with modern trends, resulting in weddings that are timeless yet contemporary.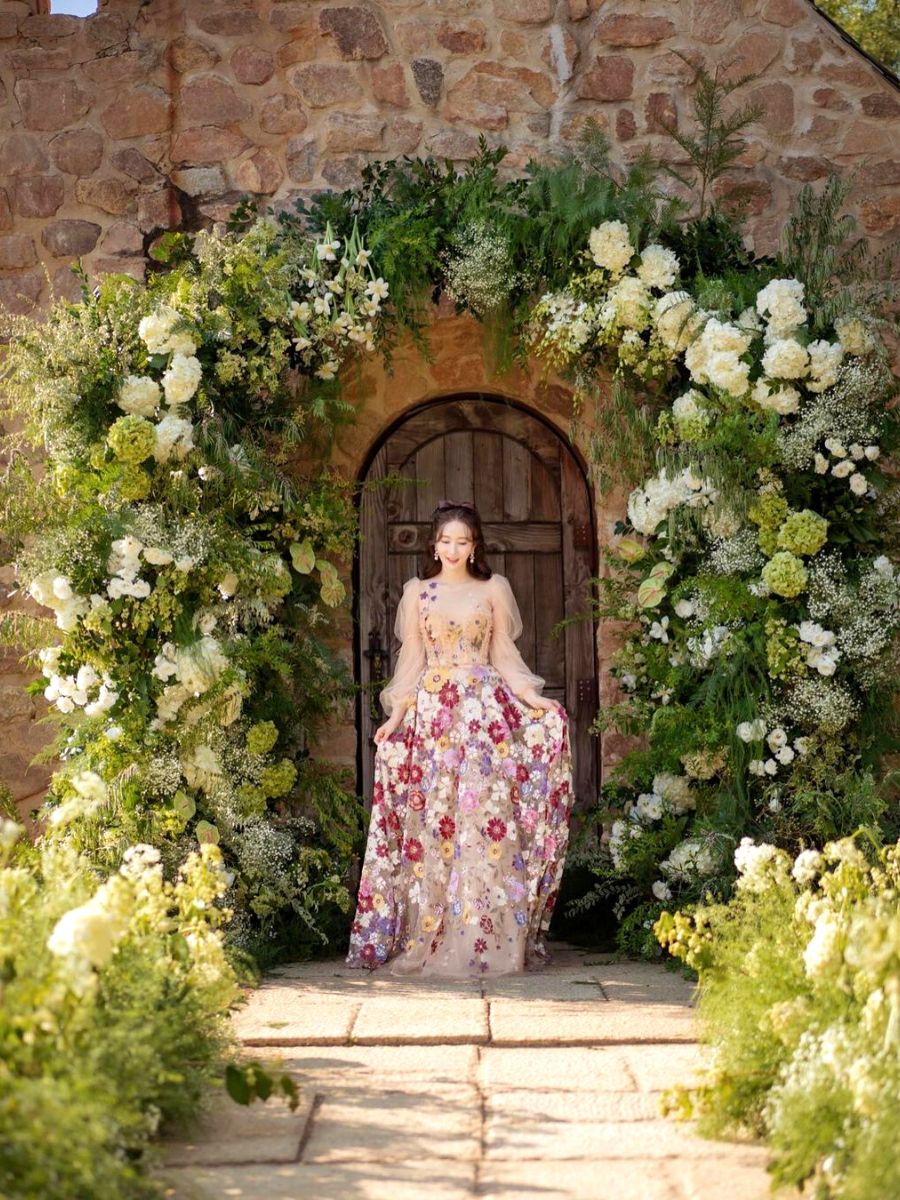 On a greater note, the hallmark of Ryohan and Anne's style is their intelligent use of color palettes. They have an innate ability to choose colors that not only complement each other but also resonate with the couple's personalities and love story. Whether it's a romantic pastel palette for a spring wedding or bold, vibrant shades for a summer celebration, they curate each color scheme with utmost care.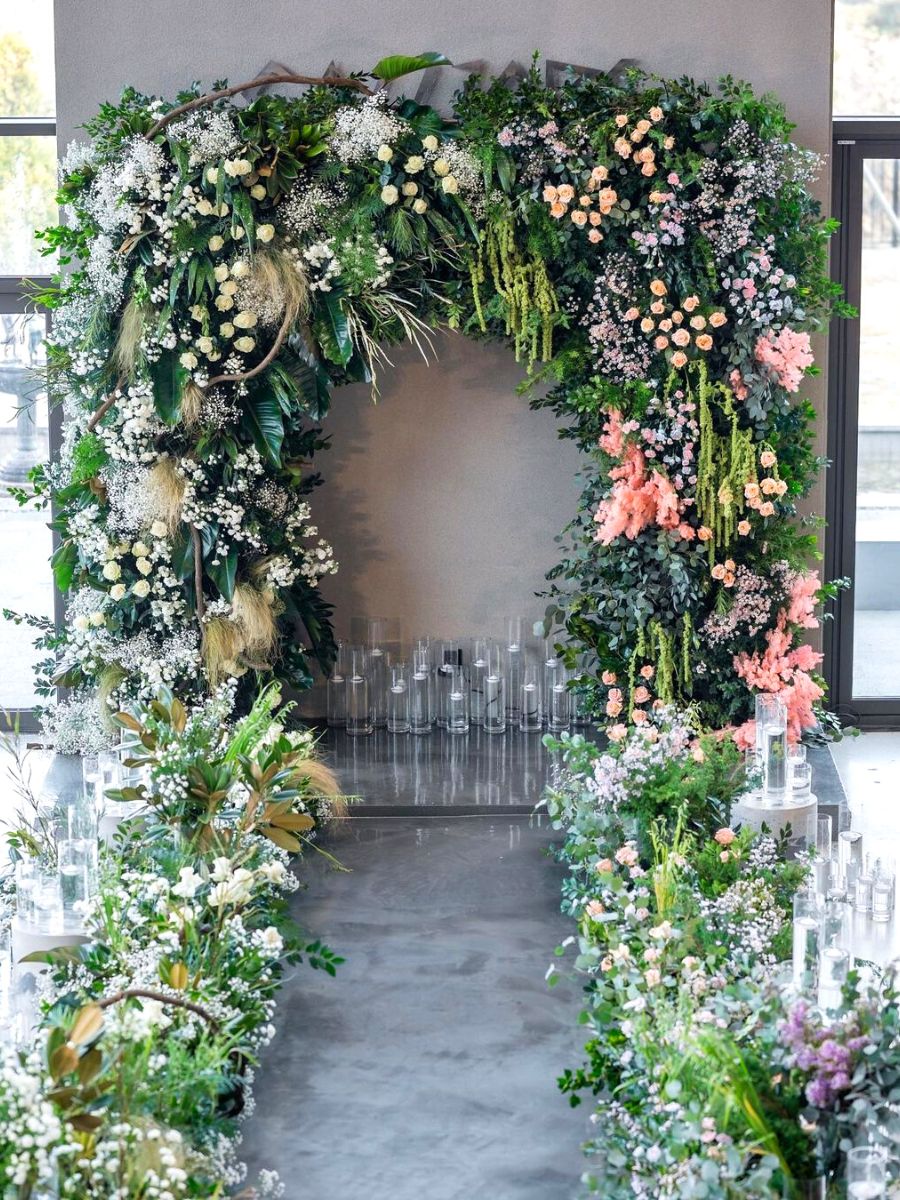 Flowers in Weddings Are the Central Characters
At the heart of Ryohan and Anne Jang's weddings lies their impressive use of flowers. They see flowers not just as decorations but as storytellers, each bloom conveying a unique emotion or message. From cascading floral arches that serve as eye-catching entrances to intricate tablescapes that leave guests in awe, their floral designs look as if they're out of this world, literally.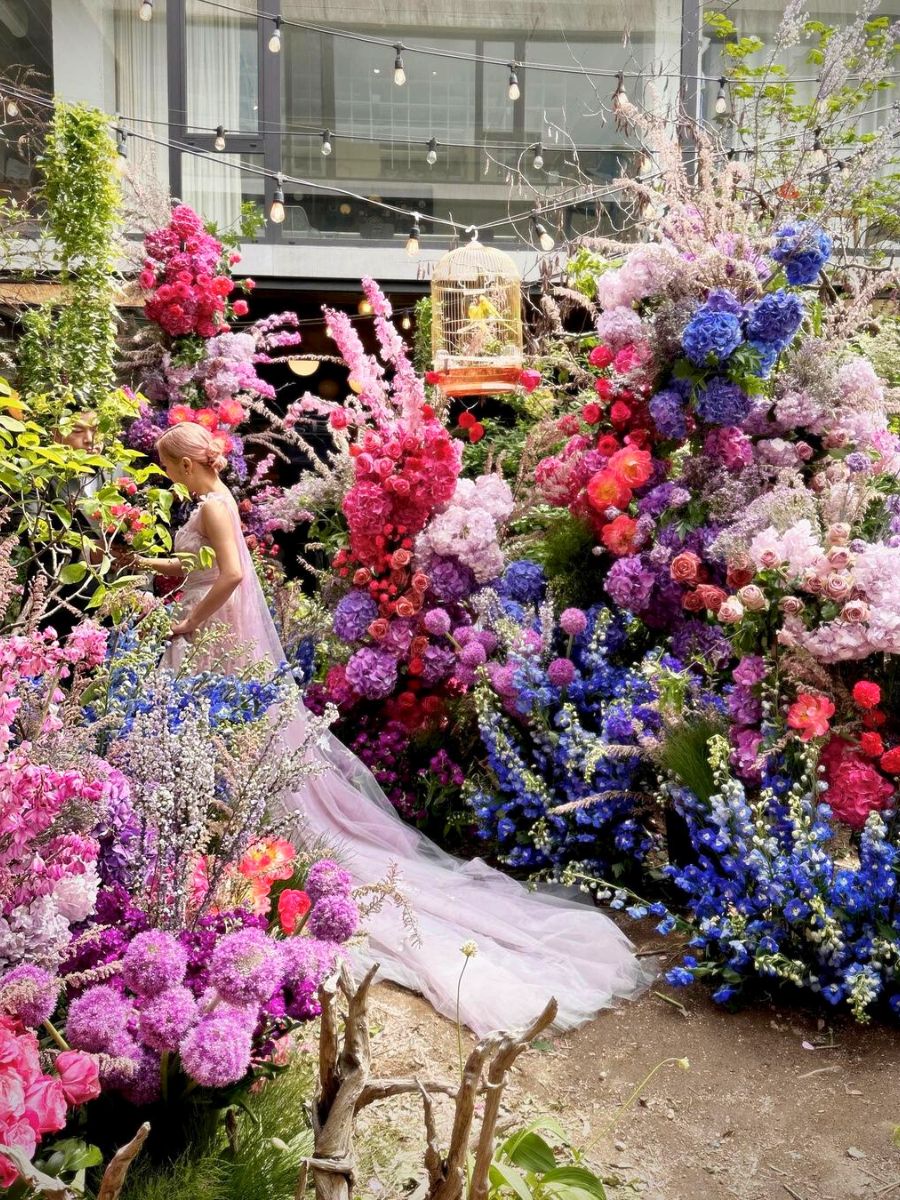 One of their most elevated techniques when working with flowers involved the integration of floral installations. Hanging floral chandeliers, living flower walls, and suspended blooms that appear to float mid-air are just a few examples of their innovative creations. These installations not only add a sense of grandeur to the event but also create grand experiences that guests will cherish forever.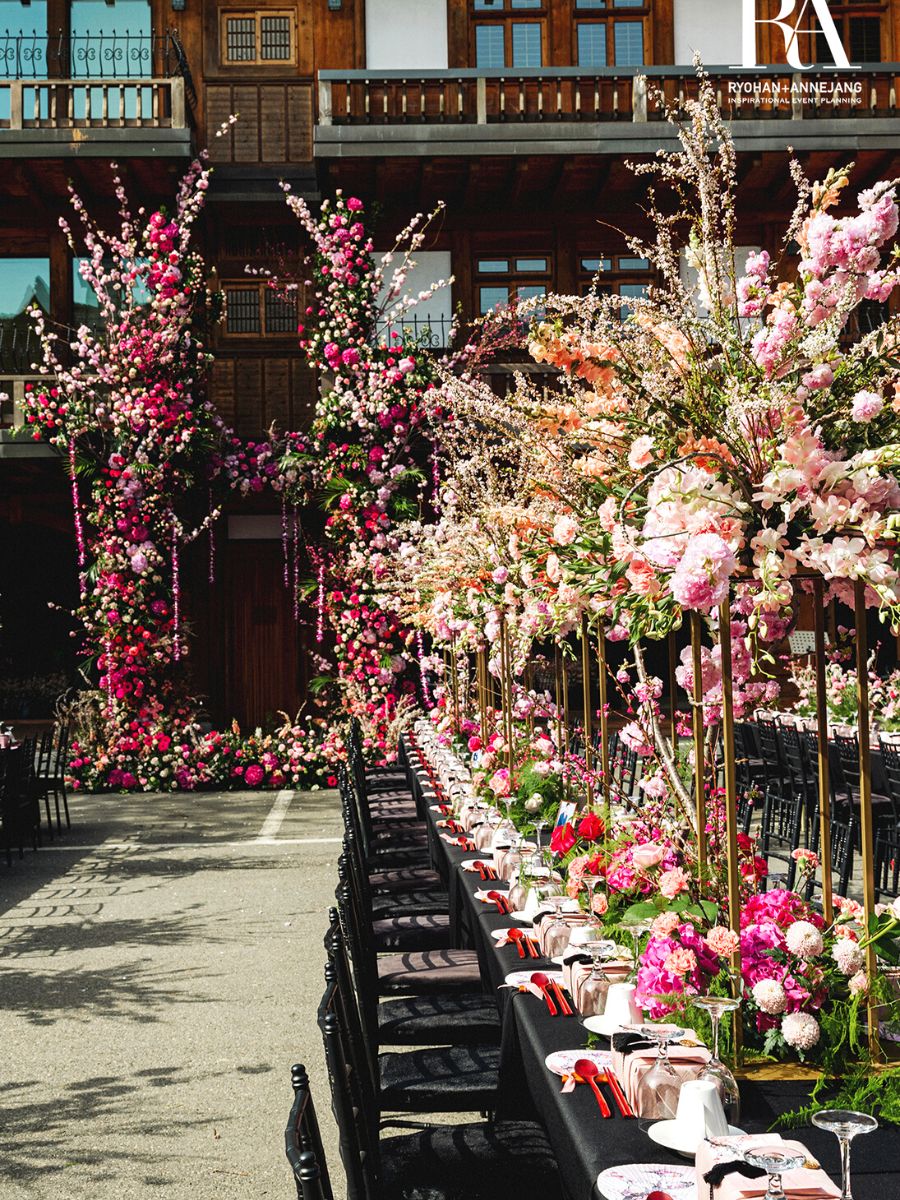 Ryohan and Anne's commitment to sustainability is another noteworthy aspect of their approach to floral design. They work with eco-friendly suppliers and prioritize locally sourced flowers, reducing the carbon footprint of their weddings. This dedication to environmental responsibility adds depth to their already impressive portfolio.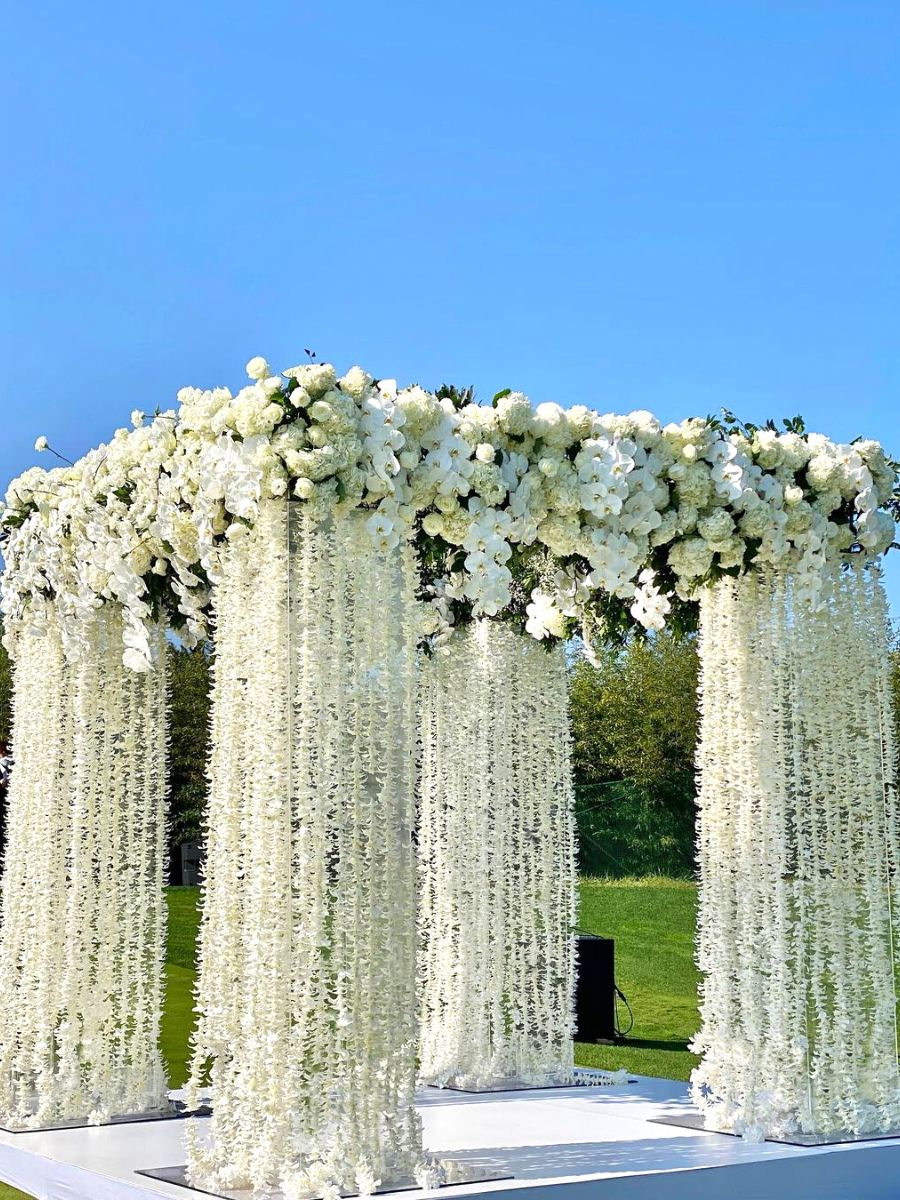 Turning love stories into unforgettable celebrations is their expertise for sure. As they continue to push the boundaries of wedding design, the future looks even more radiant for this dynamic duo, ensuring that love stories will continue to blossom in their care. To check out more of their impeccable work, visit their Instagram account.
Photos by @ryohanannejang.