The alchemy of the natural world occupies many of Sasha Duerr's daily thoughts. For this California-based artist, designer and educator, the world of plants and the myriad colours that can be extracted from them, provide an endless source of inspiration and wonder, experimentation and play. The author of several books on the subject of natural dyeing and a passionate voice for slow-fashion and regenerative design, Sasha is widely regarded as one of the leading voices working within the world of plant-based palettes. We recently caught up with her during her sabbatical in Morocco to find out all about her life of colour.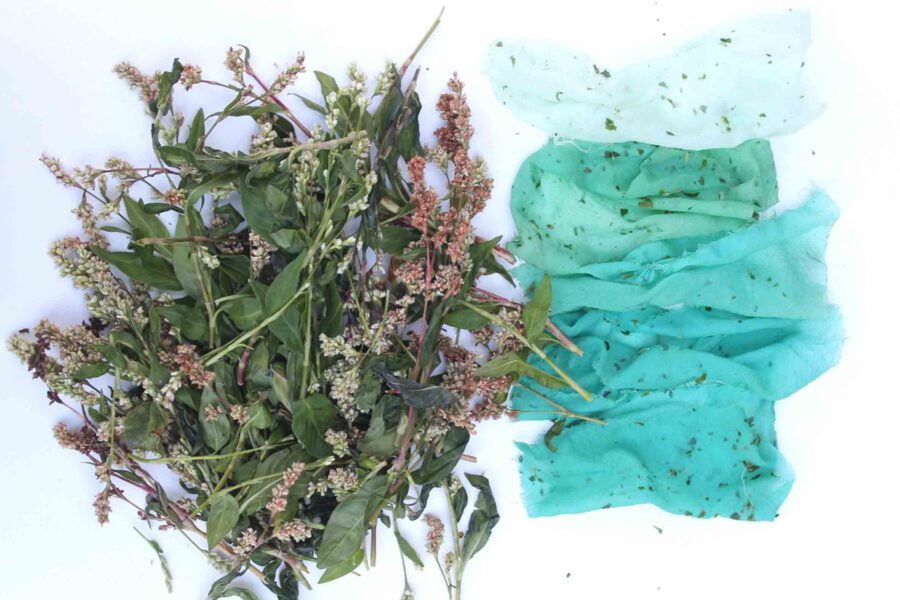 Dye garden. Image by Sasha Duerr
Please tell us about you and your life with plants.
In my practice as an artist, I am always fascinated by natural colour and its ability to surprise. Brilliant hues can be found in everyday surroundings – from compost colours after dinner with friends, to a rainbow produced from the weeds we pass by every day without a second thought. There are so many ways in which working with natural colour can connect us deeply to people, place, and to the planet. I'm constantly aware that I am working on nature's schedule, not just my own. This allows me to be directly involved with the natural world, communities and individuals, as well as with a plant life-cycle in relationship to my own.
What were the landscapes you grew amongst as a child, and how did they shape the person you are today?
I was fortunate to grow-up spending most of my time outside, splitting every six months for a few years as a child between the northern coastal woods of Downeast Maine and the volcanic rainforests of the Big Island of Hawaii. Connecting with these very different ecosystems at a very early age deepened my love, respect and relationship with plants.
When do you first remember feeling a connection to the natural world?
I have always felt a strong connection to the natural world. As a very young child, I would spend hours in the woods and especially loved experimenting in puddles. I loved the smells of spruce branches when wet in the water and the mauvey-pink and inky purple colours that would seep out from the inside of their green cones.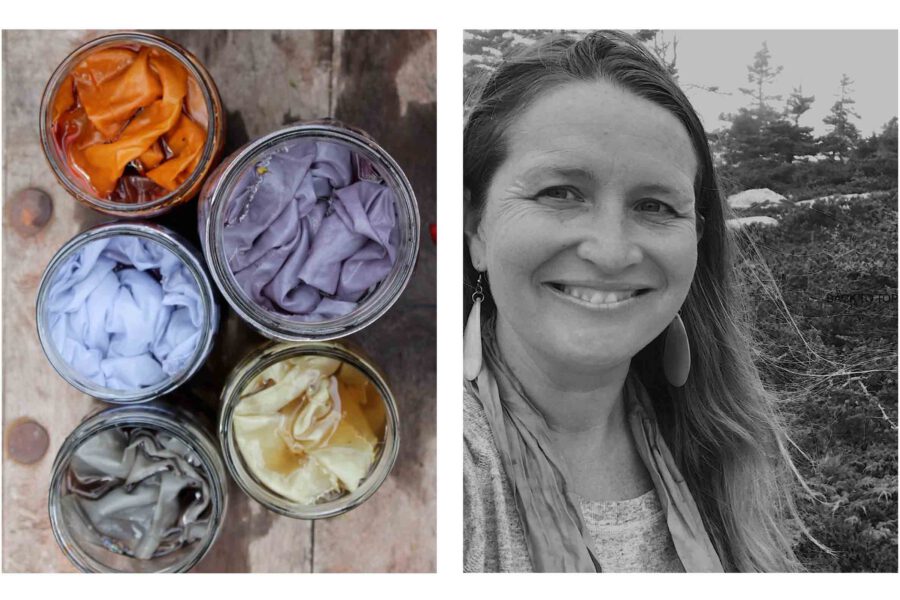 Natural plant dyer, artist, author & alchemist, Sasha Duerr
Words by Lucy Munro