When it comes to flowers and exquisite scenery, Kenya is a land that has an abundance of both. The country possesses both floral beauty and breathtaking landscapes in equal measures. Kenya's flower-growing areas not only provide a stunning array of blooms but also offer adventure seekers and nature enthusiasts the perfect opportunity to explore its great outdoors.
From the capital Nairobi to regions around Mount Kenya, and others like Uasin Gishu and even beyond, floral trekking experiences will take you on an exhilarating journey through some of the most scenic trails near the country's flower-growing regions. It wouldn't matter if you're a flower tourist seeking to connect with nature, or a florist pursuing inspiration for your designs. These trails are sure to kindle your passion and definitely enrich your innovativeness.
Flower Growing Areas in Kenya Where Blooms and Nature Converge
Some of the key flower-growing areas in Kenya, where there is a variety of blossoms flourishing and in abundance are:
Naivasha
As beautiful as it comes, the Lake Naivasha region is renowned for its thriving flower industry, producing a vast array of roses, lilies, and other flowers. It is practically home to the largest population of flower farms in Kenya.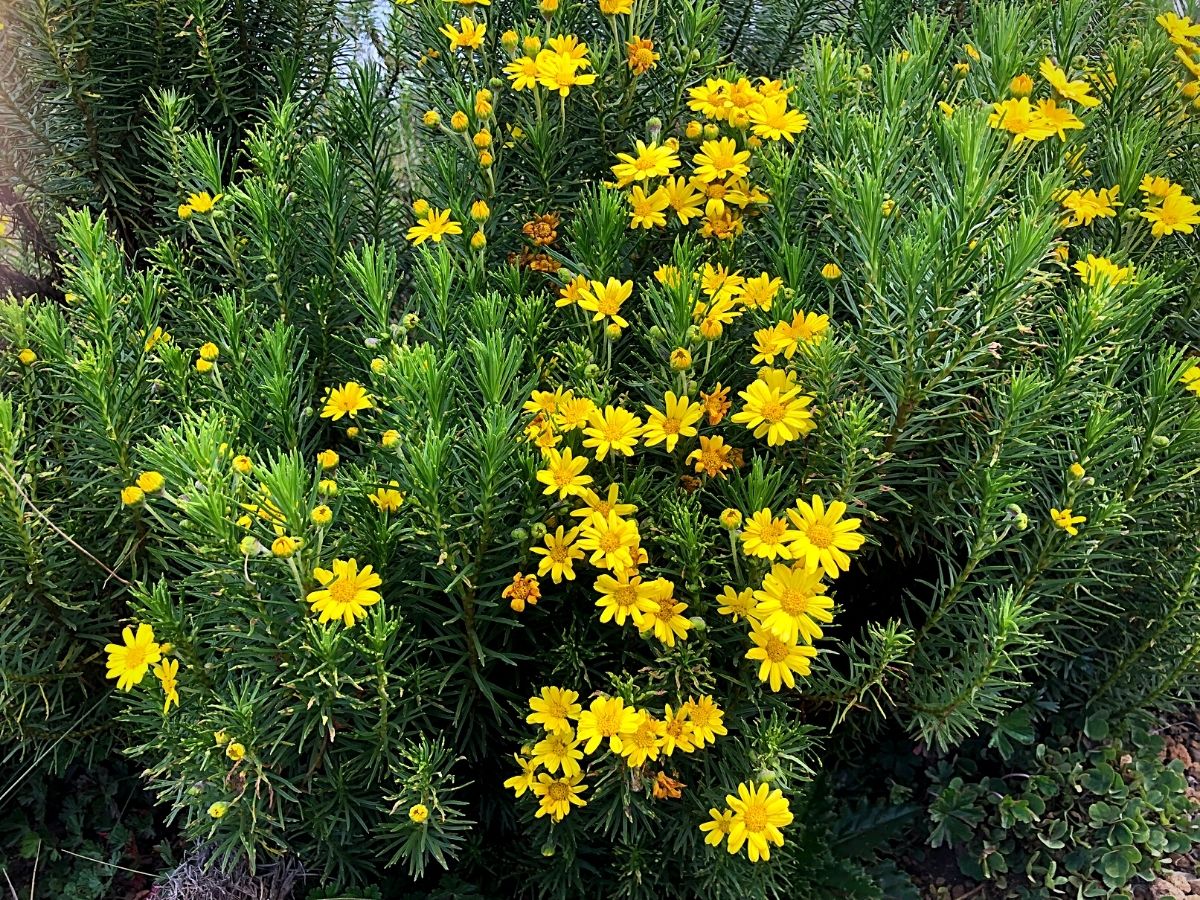 The fertile soils and favorable conditions create the perfect environments for flower cultivation here. Plus, the lake provides all the water that may be required.
Rift Valley Region
The Great Rift Valley's temperate climate and highlands provide an ideal environment for flower farming. Regions like Kajiado, Mau, Narok, Nakuru, Eldoret, Njoro, Molo, Turi, and Elburgon among others are dotted with vibrant flower farms.
Nairobi
Kenya's capital city, Nairobi, and its surrounding areas are also significant contributors to the country's flower industry. Flowers are grown in areas like Ruiru, Karen, Isinya, Kitengela, Thika, Kiambu, Limuru, and other parts of Kajiado that fall within Nairobi's metropolitan area.
Mt Kenya Region
This region has quite a significant number of flower farms sprawling across some areas like Nanyuki, Timau, Naro Moru, Meru, Nyeri, Laikipia, and Nyandarua, among others.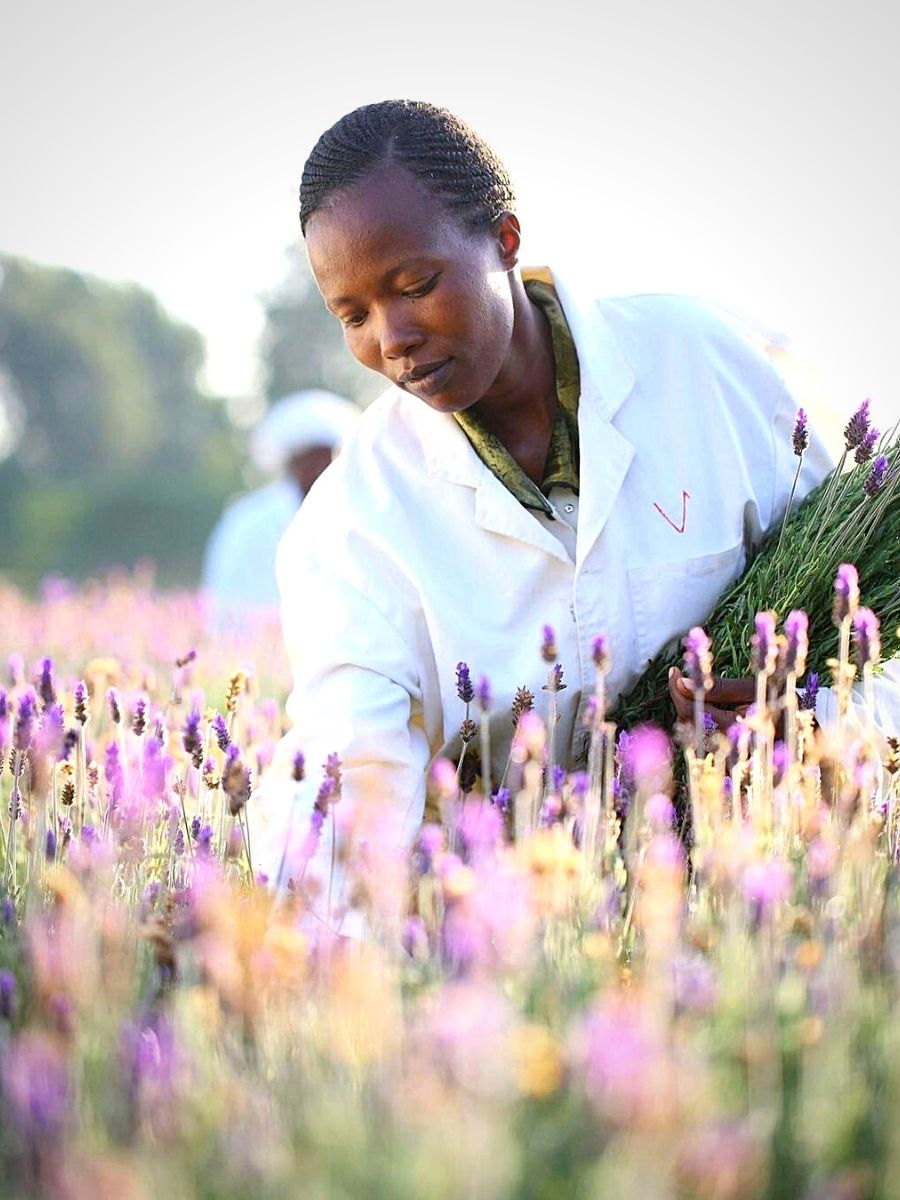 Some flower farms here include Uhuru Flowers, Batian Flowers Ltd, Timaflor, Tambuzi Roses, Kariki Group, Equinox Flowers Ltd, Fresco Flowers, Marginpar's Bondet Flowers Ltd, and many others where any flower enthusiast can visit for an unforgettable experience.
Seven Hiking Sites Offering a Mix of Blooms, Wildflowers, Exotic Plant Life, and Adventure
Now, that you know some of the key flower-growing regions in the country, you can proceed to set foot on the trails that will lead you to incredible views of plant life and wildflower encounters, which in turn give more insights into the world of flower-growing in the country. Some of the most popular of these trails include: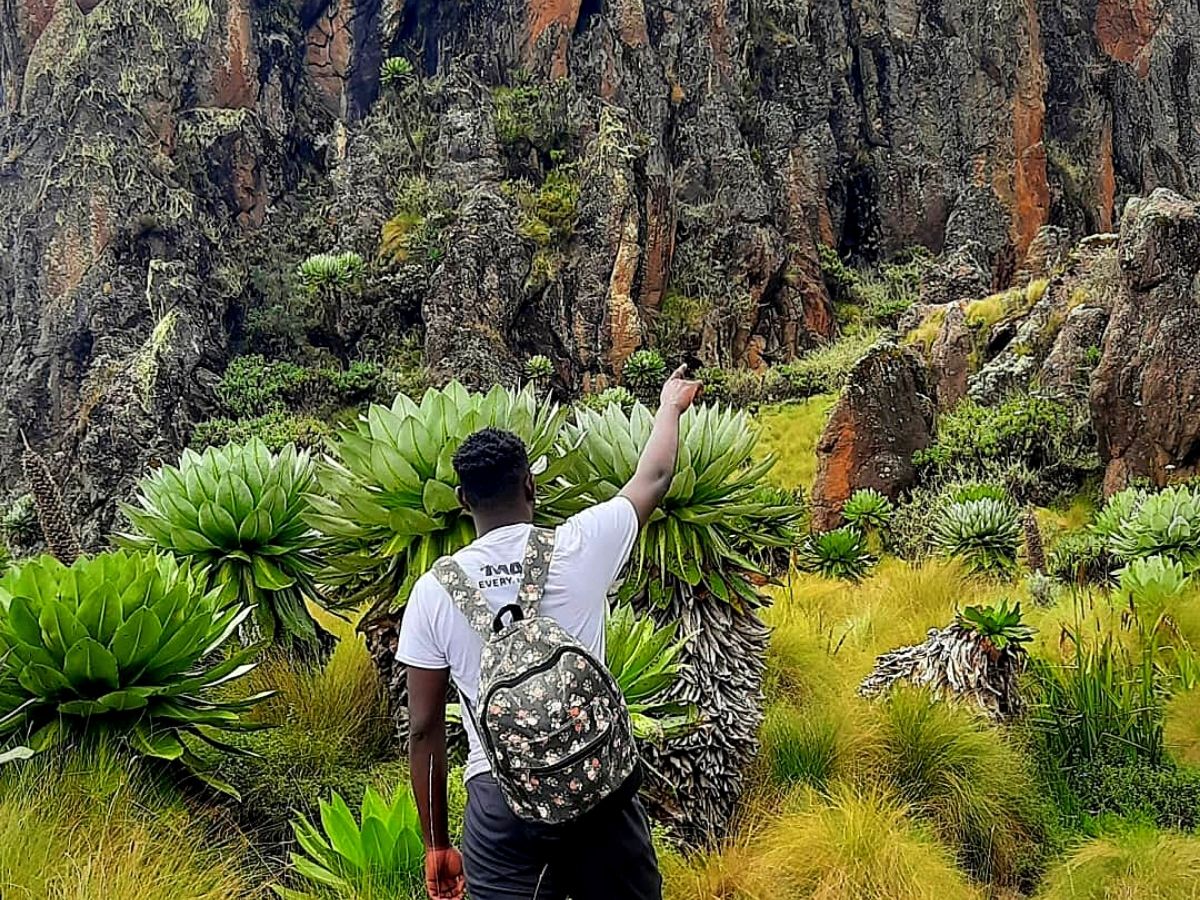 Mount Longonot Hiking Trails
Located near Lake Naivasha, the Mount Longonot hiking trail is an excellent choice for flower tourists and nature enthusiasts seeking adventure. The trail ascends through rugged montane bushlands, where you might spot Lobelia deckenii and other wildflowers.
As you ascend the trail, the landscape transforms into a savanna, that offers panoramic views of the flower-growing regions at a distance. Here, the greenhouses that host roses can be seen from afar, and the lake's waters lazily shimmering not far from them
In ways, keen-eyed floral enthusiasts and florists can draw ideas from the different scenes and settings that they pass along the way and transform them into inspirations for unique floral designs.
Hell's Gate National Park (The Fischer's Tower Trail)
For a truly awe-inspiring hiking experience, you can head to Hell's Gate National Park near Lake Naivasha. The Fischer's Tower Trail leads you through cliffs and towering columns of volcanic rock.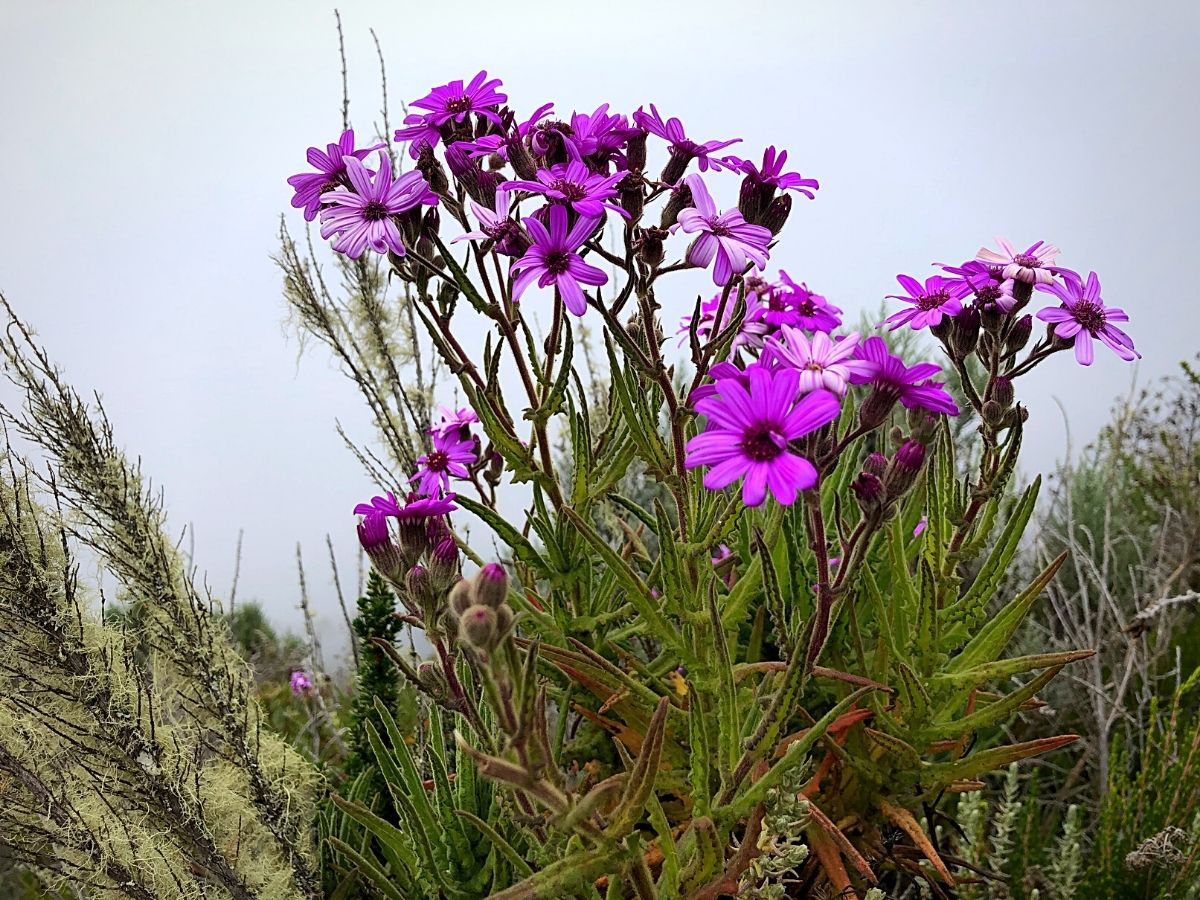 And along the way, you'll come across fascinating wildflowers like Helichrysum species (everlasting flowers), adding splashes of yellow, pink, and white to the already dramatic scenery.
Then as you traverse this almost surreal landscape, the contrast between the rugged volcanic terrain and the delicate blooms could, perhaps, spark your creativity, and provide fresh perspectives for floral arrangements that blend strength, resilience, and elegance amid adversity.
Mount Kenya's Numerous Trails
Venturing deeper towards the high-altitude areas, the experience leads to the flower-growing highlands of Mount Kenya, where the Chogoria Route beckons with all its rugged beauty. This is quite a challenging trek that takes you through dense montane forests, where Hagenia abyssinica (African Redwood) and Giant Groundsel (Dendrosenecio keniodendron) thrive.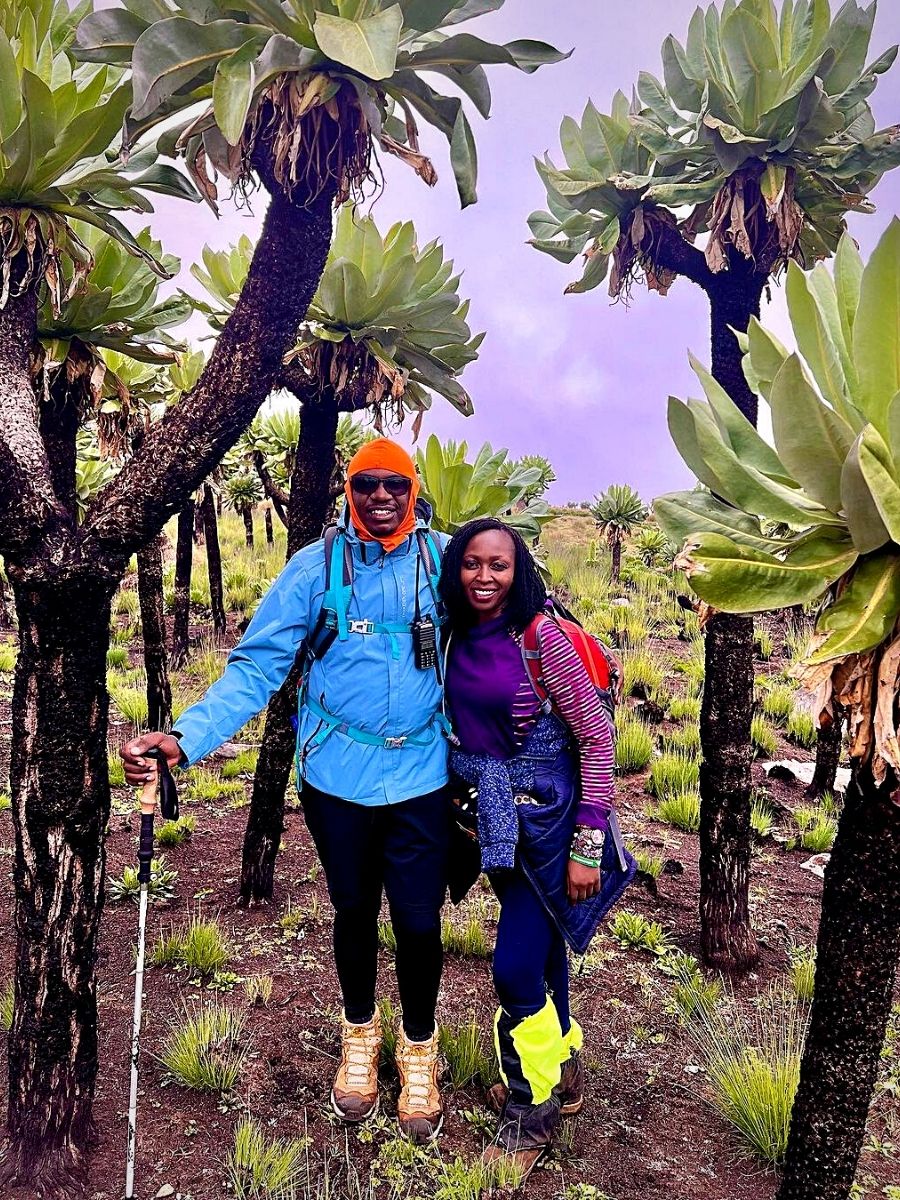 And who knows, perhaps the sight of these towering giants amidst the lush greenery will not only fill you with awe and appreciation for the resilience of life at altitude but also afford you inspiration for a floral design.
Additionally, here you'll encounter unique alpine flora as you ascend, which provides insights into how these high-altitude blooms brave the harsh conditions. Further uphill, Lake Elise awaits with its mystic quietude. And if you're still strong enough to continue with the clime, lakes Alice, Michaelson, Rutundu, Höhnel, Carr, Hidden Tarn, Hall Tarn, Teleki Tarn, and Enchanted Lake, await you as you head to the peaks, plus numerous cataracts and waterfalls that flow with crisply clean waters.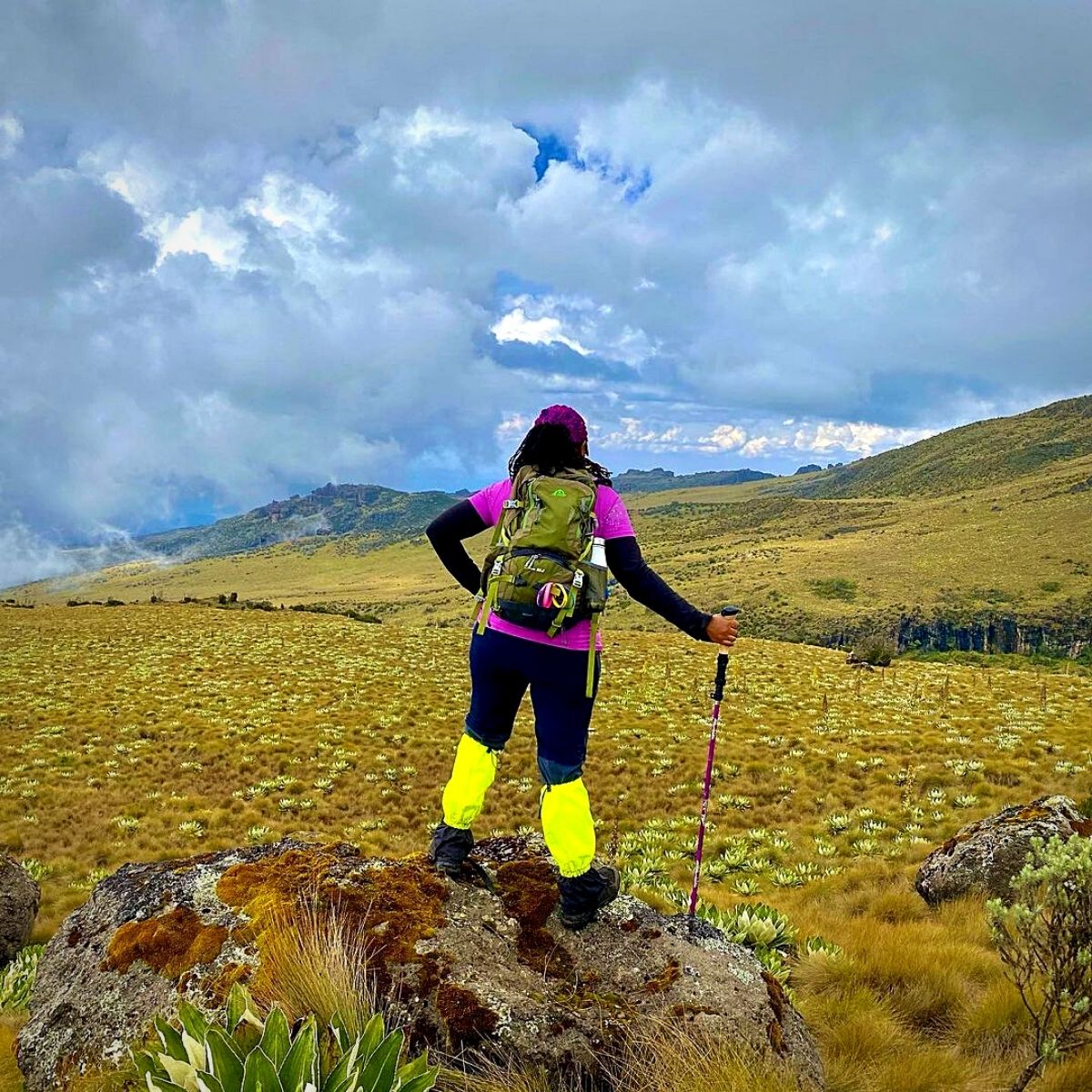 Other trails on Mt Kenya include the Naro Moru, Sirimon, Burguret, Timau, Meru, and Kamweti. The experience on all these trails is sure to infuse your floral designs with a touch of adventure and boldness.
Menengai Crater Rim Trail
In the Rift Valley's flower-growing regions, the Menengai Crater Rim Trail offers an unforgettable hike with stunning views. The trail leads you to the rim of an extinct volcano, where the vast expanse of flower farms in the valley below creates a breathtaking sight.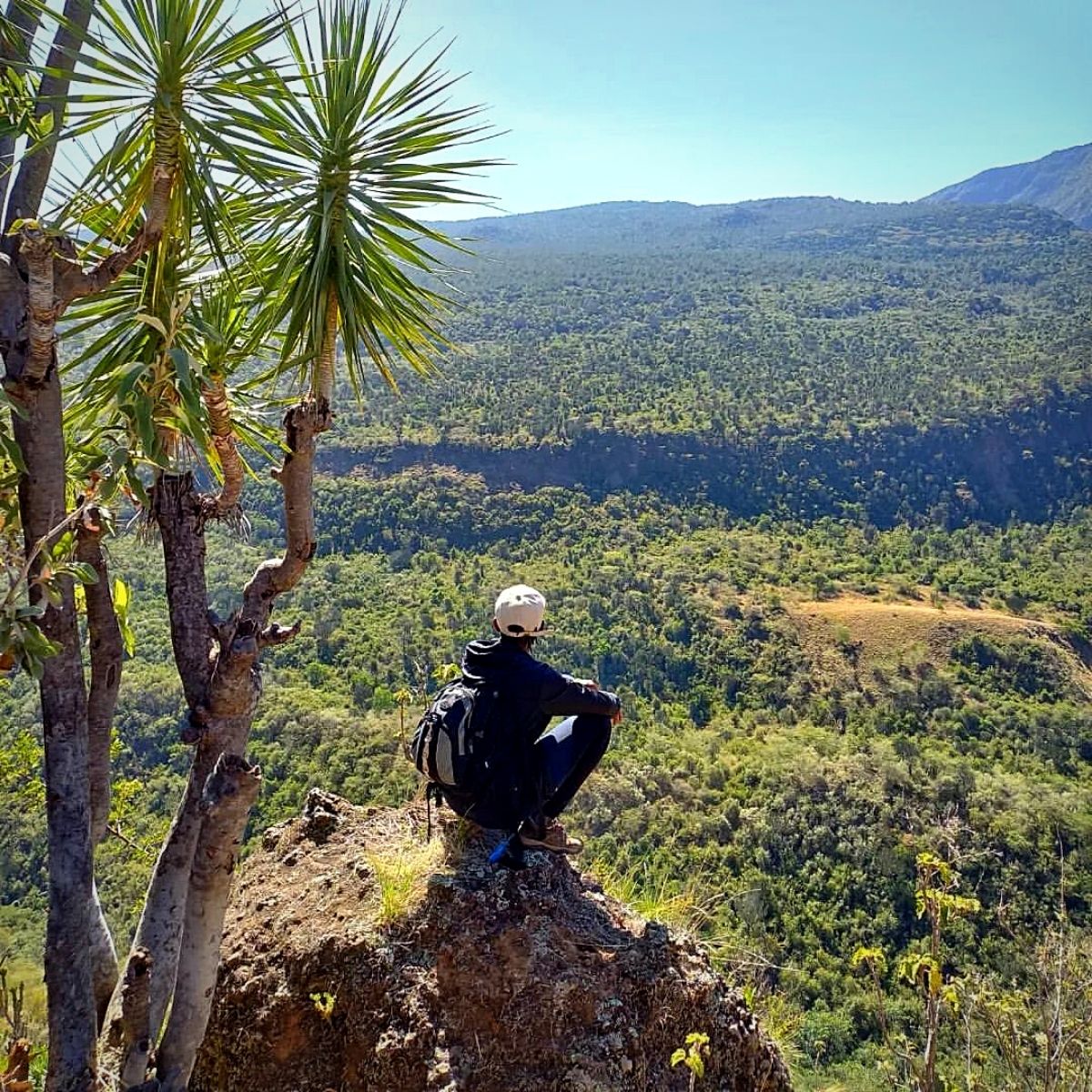 From this vantage point, you'll witness the harmony between human habitation and cultivation, and nature's beauty. The scenic mix of the elements of nature down the valley will definitely inspire your artistic vision, stimulating you to experiment with color palettes and arrangements that reflect the harmony between man and nature.
Aberdares Hiking Trails
The Abaerdares are a roughly 160-kilometer volcanic range of mountains stretching approximately 100 kilometers north-south of Nairobi and Thompson Falls. They are a volcanic range resting on the eastern wall of the rift valley and support a majority of the country's Afro-alpine moorland and Afro-montane forests.
This mountain range contains several hiking trails that are sure to fascinate flower tourists and also provide some kind of inspiration for floral designs for those plying the trade.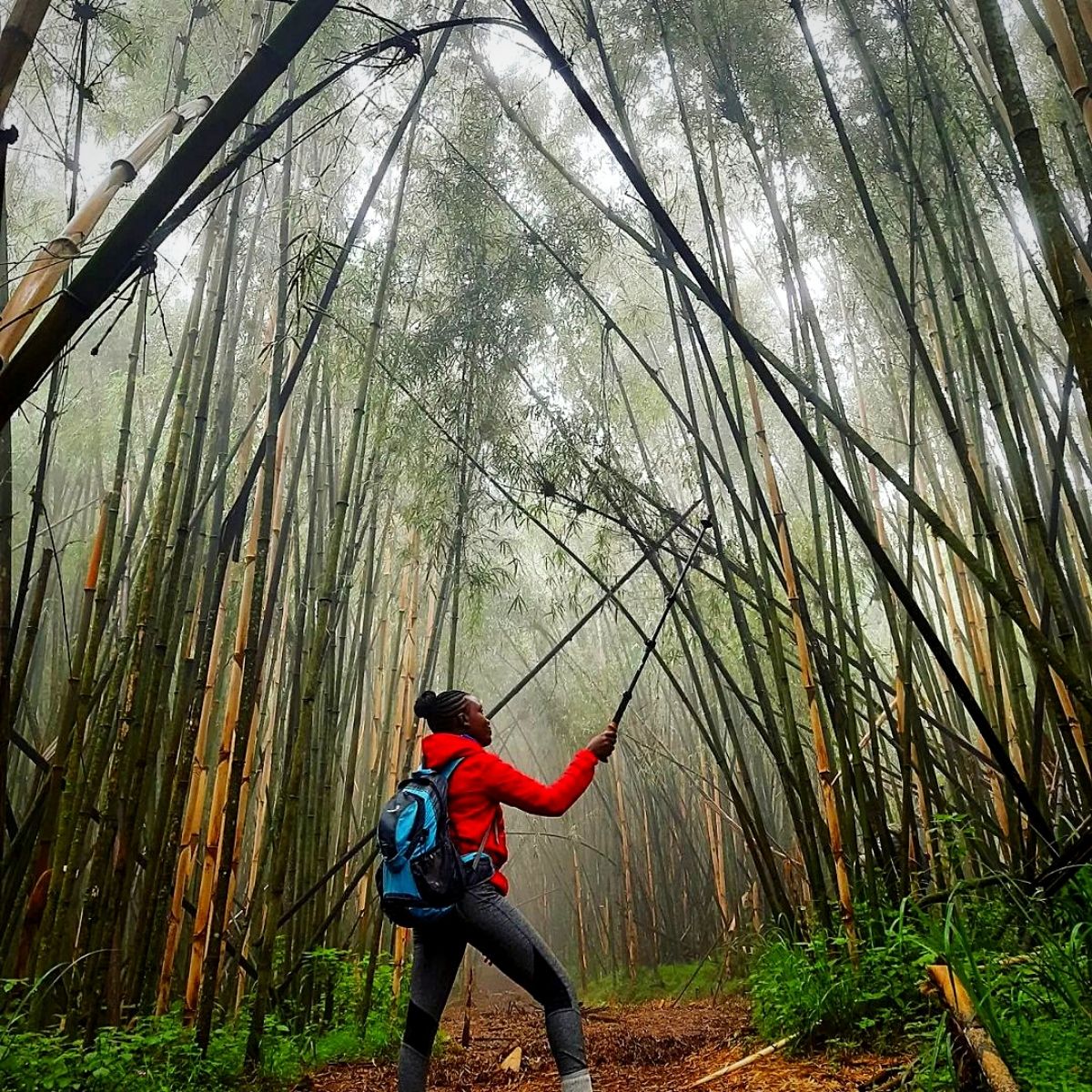 Such trails include Mount Satima Aberdares trail which leads to the third-highest mountain in Kenya, Le Satima Wandare Gate Trail, Le Satima Dragons Teeth Trail, Mt Kinangop (Tulaga) Aberdare Range trail, which hosts Kenya's fourth-highest mountain, Rurimeria Trail, Table Mountain Trail, Seven Ponds/Tarns Trail, Elephant Hills, Mt Kipipiri Trail and others.
Wildflowers and other indigenous plant life thrive on these trails which is sure to inspire any flower and plant enthusiast.
Karura Forest Nature Trail
Just near the heart of Nairobi, Karura Forest offers an oasis of serenity and natural beauty. The forest's well-maintained nature trails wind through lush greenery and alongside serene rivers. You can encounter the delicate blooms of Alchemilla mollis (Lady's Mantle) and other wildflowers that flourish in this urban haven.
Karura Forest's scenic trails are sure to revitalize your senses persuading you to find fresh inspiration for floral designs that celebrate the fascinating interplay between urban life and the beauty of nature as they exist side by side.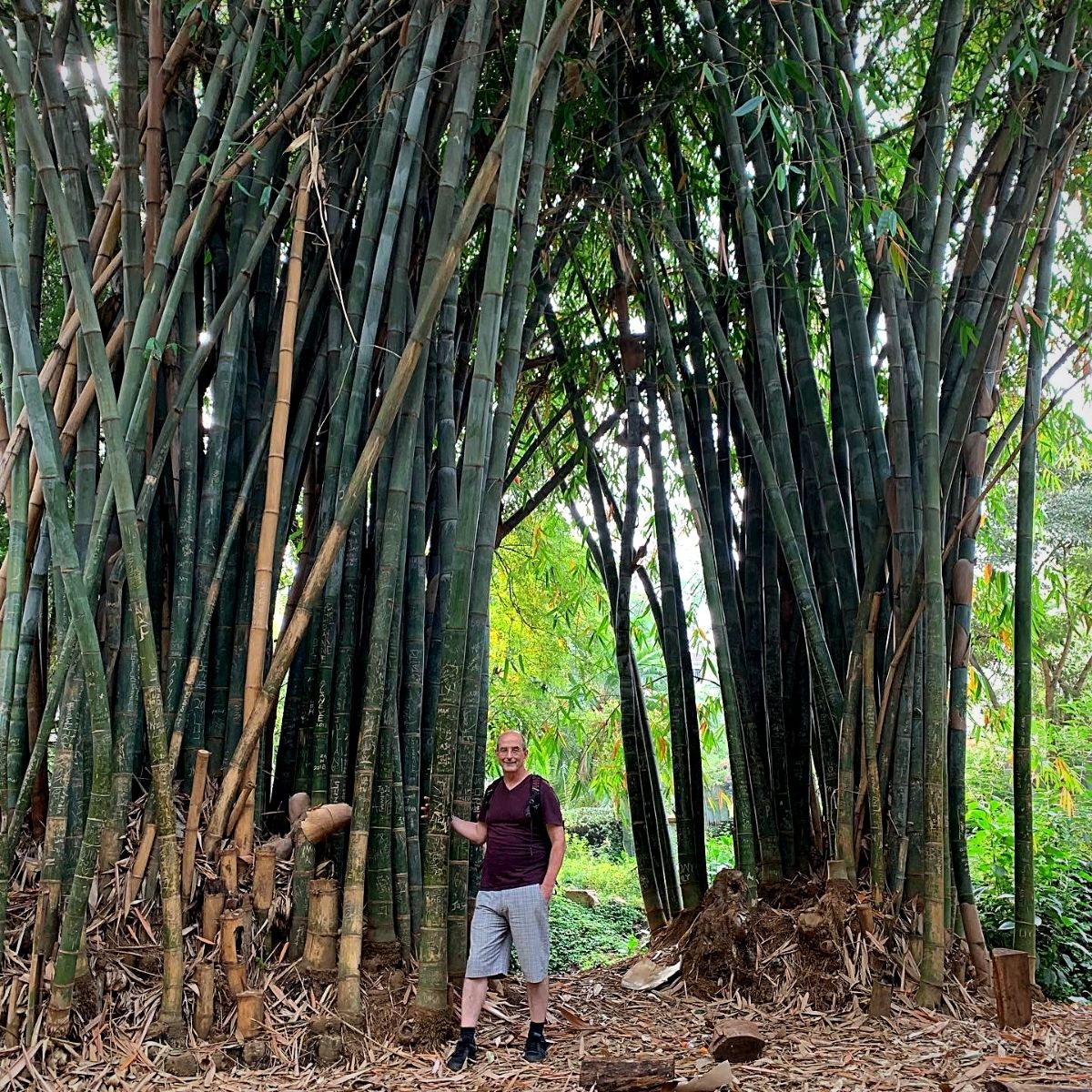 Nairobi Arboretum Trail
Located just three kilometers outside Nairobi's city center, the Nairobi Arboretum is a great place for an accessible walk as it has short, level paths. It hosts more than 350 exotic and native trees, as well as more than 100 bird species.
The 74-acre arboretum was established in 1907 by Mr. Batiscombe, the then Deputy Conservator of forests as a way to try out introduced forestry trees for Kenya. And now, a significant population of Sykes and Vervet monkeys has found habitation in these trees.
This Is Where Blooms and Adventure Unite To Spark Your Innovation
An exploration of Kenya's flower-growing areas and the adventurous hiking trails offer deep inspiration from the fusion of blooms and nature. These trails unveil a new aspect of the floral landscape that encourages innovativeness and how to incorporate the beauty of the outdoors into artistic floral creations.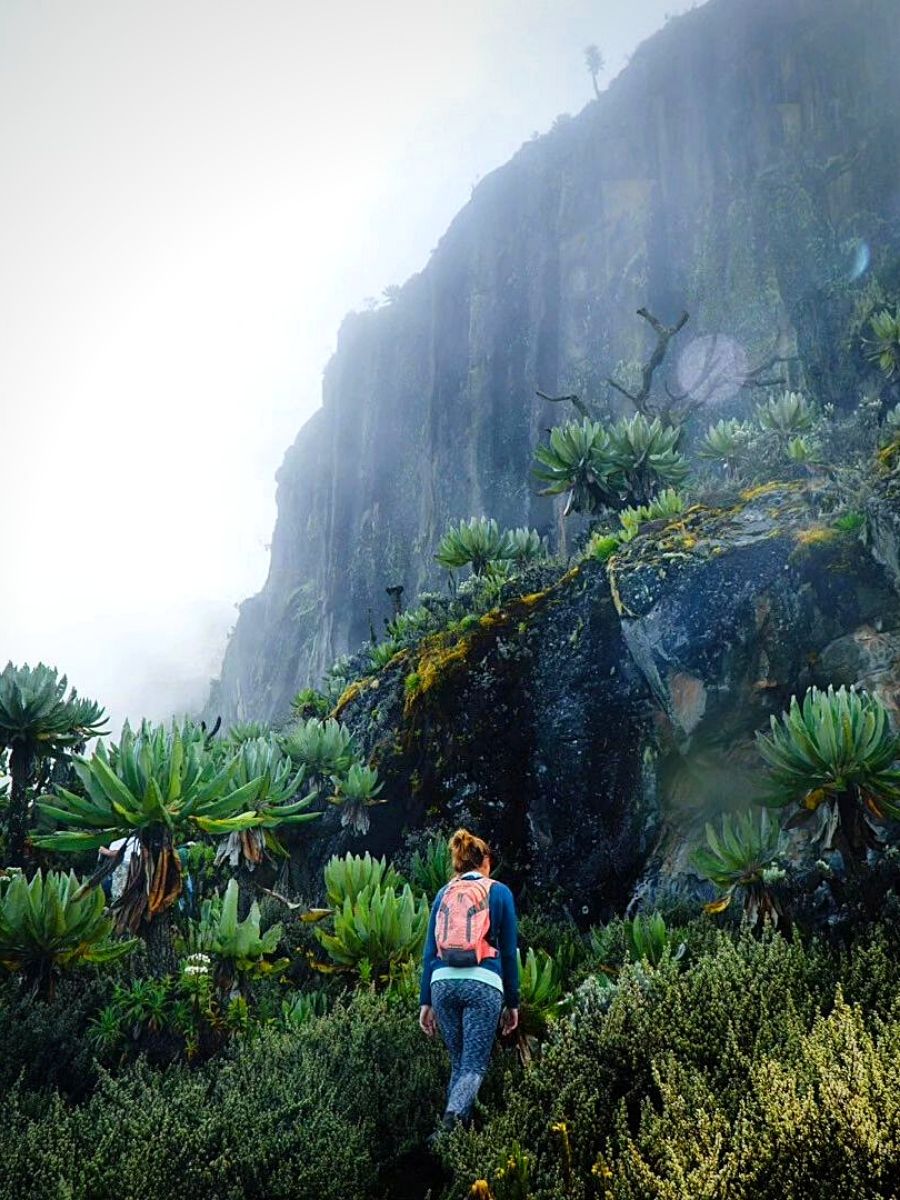 As a florist or flower designer seeking to bring into your designs the spirit of the wilderness, or a flower tourist looking to connect with nature's palette, or just a nature enthusiast seeking adventure within a sea of blooms and wildflowers, Kenya's flower-growing areas and their adjoining hiking trails offer quite an experience that is as engrossing as it is enlightening.