In the Netherlands, many breeders of pot and bedding plants join the FlowerTrials, which is an event to present novelties, range in assortment, and creative concepts. It's a great week where you will be bedazzled with the latest new breeds and creations of the best plant and flower breeders in the world. The FlowerTrials 2022 event will be held from 14 to 17 June at different locations in the Netherlands and Germany (Rhineland-Westphalia). Visitors also come to check up on technical cultivation information, and sales inspiration and will have a look at the latest breeding trends.


FlowerTrials 2022: an Iconic Event
The FlowerTrials 2022 event will take place at 29(!) individual locations at participating companies in three key geographic floriculture regions in the Netherlands and Germany: Aalsmeer and the surrounding area plus Westland in the Netherlands, and Rhineland-Westphalia in Germany. In total 61 breeders of pot and bedding plants from Europe, Israel, Japan, and the United States will present their latest news. Most locations host multiple participating companies. The FlowerTrials are an iconic event in the world of pots and bedding plants, and the last episode of the Flower Trials, held in 2019, the event was attended by professionals from seventy countries.
So Much to See at the FlowerTrials
Visitors come for the latest developments in bedding plants, container plants, and indoor and outdoor potted plants. They get cultivation information, retail concepts, and inspiration about trends. A visit to the Flower Trials not only offers a preview of what is available, but breeders show their extensive range of assortments. Also, the future in breeding, as many test varieties will be shown as well.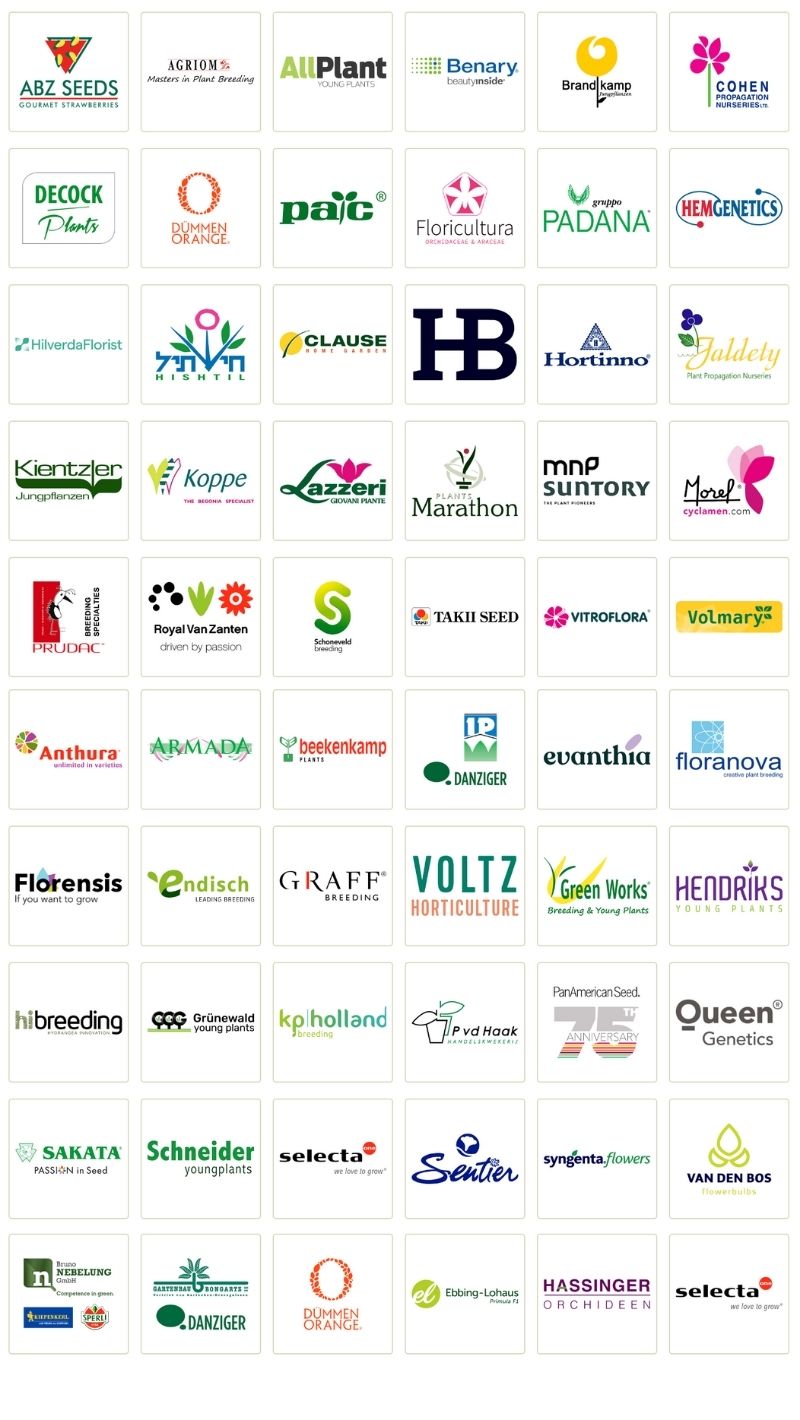 FlowerTrials 2022
Where: Open house at 29 locations in 3 regions: Westland & Aalsmeer in The Netherlands, Rheinland-Westfalen in Germany.

What to see: Bedding plants, container plants, indoor & outdoor pot plants, crop information, retail concepts, and trends. For an overview per company of what is on offer see www.flowertrials.com

Who: Open to all ornamental horticulture and retail professionals

When: 14th to 17th June 2022.

Opening times: Tuesday - Thursday from 08.00 - 18.00 hours and Friday from 08.00 - 16.00 hours

See you at FlowerTrials®!
For Professionals in Floriculture and Retail
The FlowerTrials are visited by professionals in floriculture and retail from all over the world. For growers, the event provides insight into the latest novelties for the coming season, with first-hand cultivation technical information from the experts present. For wholesalers and retailers, the Flower Trials can meet breeders and get to know leading varieties and concepts for the next season, so that they can influence trends.