The possibility of creating with flowers and giving them a second chance to be used for creative purposes is infinite and Shannon Clegg can confirm it. Her imagination has soared through the skies and she's the mastermind behind the incredible sculptural vessel moldings you're about to see, using only dried and pressed flowers.
Dried and Pressed Flowers Are Molded Into Sculptural Vessels
Never-before-seen sculptural vessels created out of dried and pressed flowers by Shannon Clegg are what's trending at the moment. If you haven't yet seen these works of art that look almost surreal, you're missing out on floral art big time. Her sculptural vessel designs using dried and pressed flowers are works of art full of creativity and inspiration. If you want to know where her inspo comes from, make sure to keep reading to be completely amazed.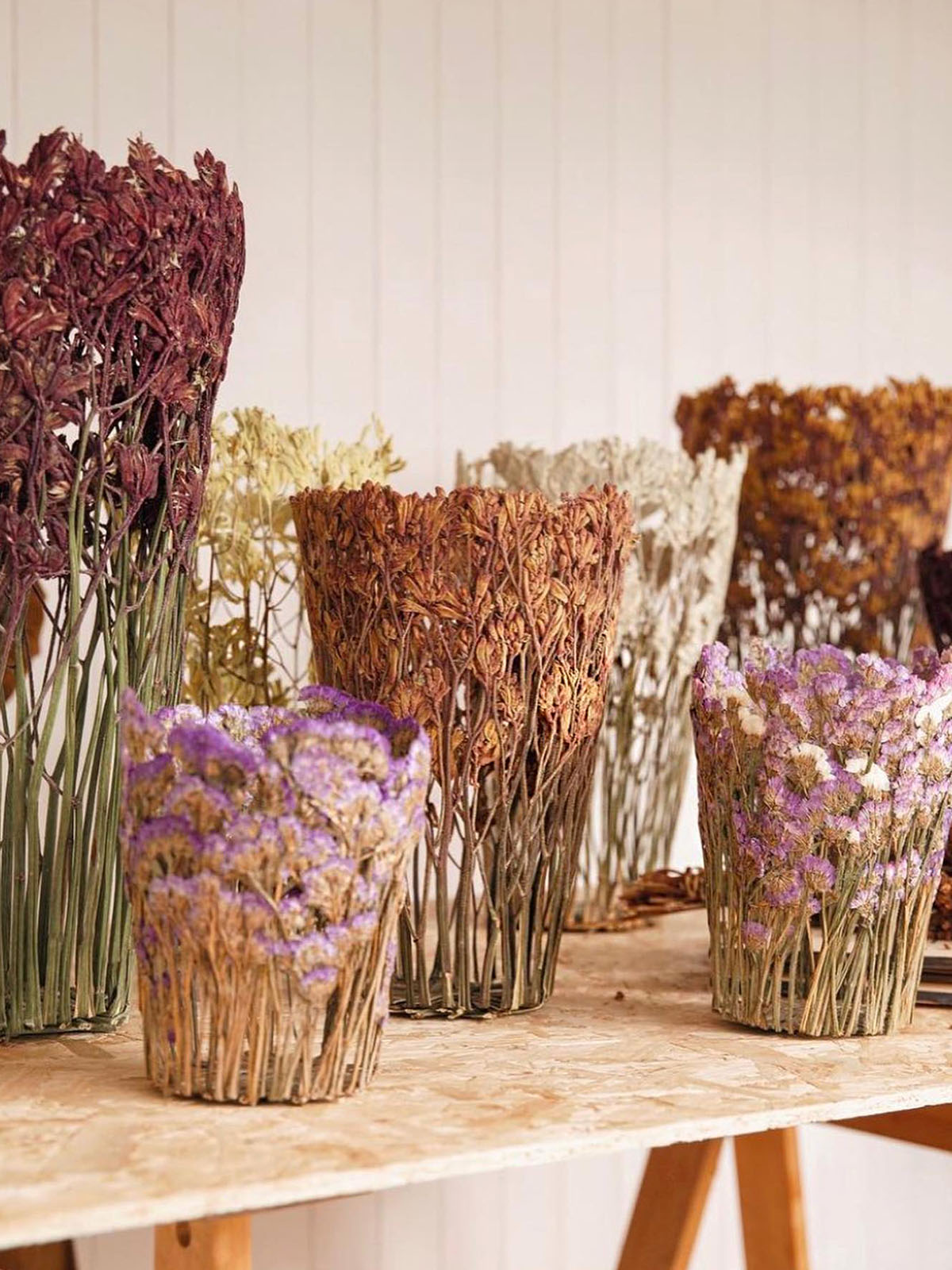 What Inspires Her to Create Sculptural Vessels Made Out of Dried Flowers?
Shannon can clearly remember up to this day the beauty embodied in her head as she remembers the charming, yet magical flora of beautiful Cape Town's Table Mountain. Even as a child, South African flower artist Shannon Clegg has always had an affinity for unembellished, humble materials, particularly those harvested naturally and intrinsically found in her environment. It is through nature's forms and flowers that she gets her undivided inspiration to create sculptural vessel moldings using dried and pressed flowers.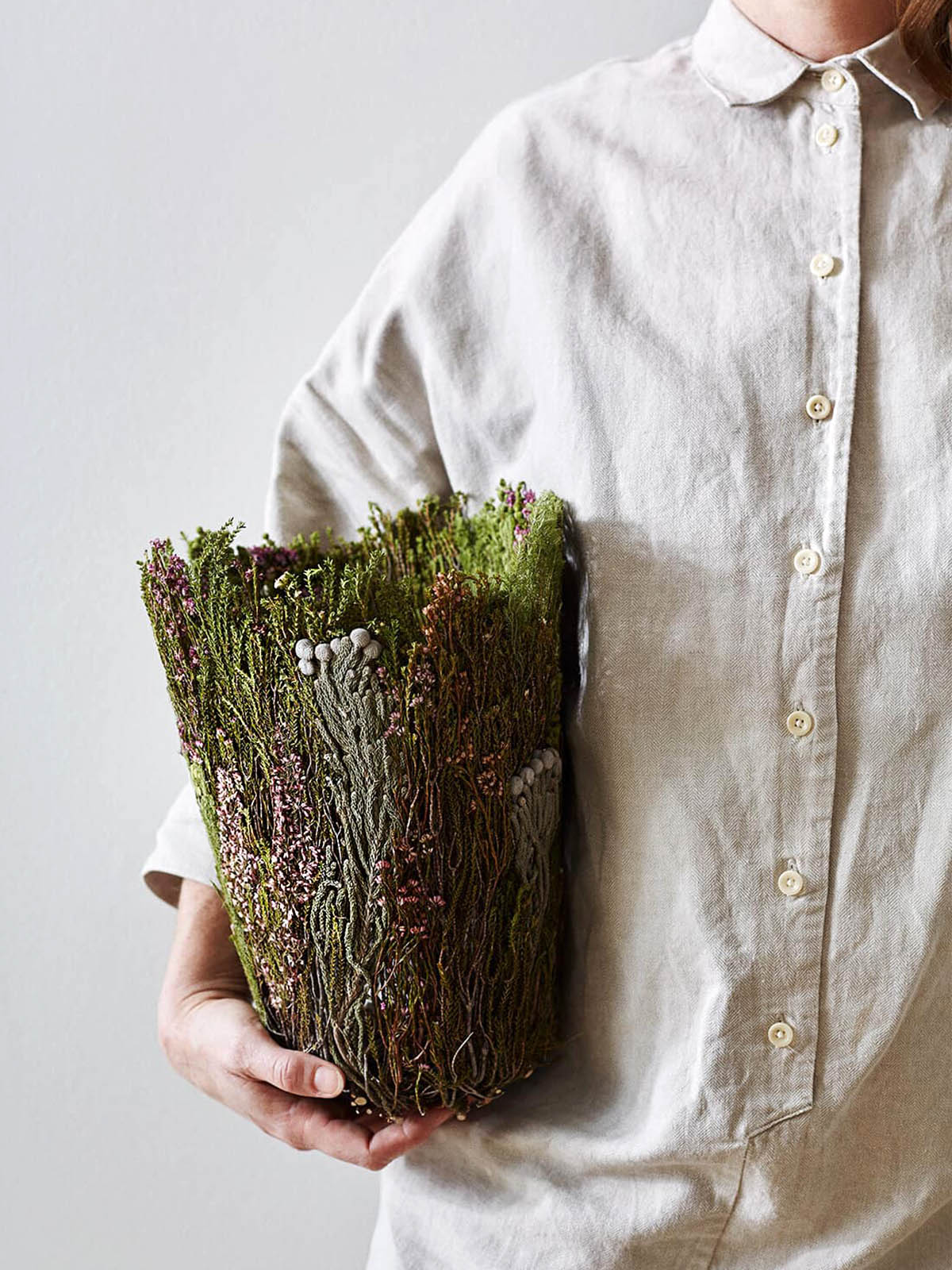 Bouquet- The Name of Her Biophilic Series
Shannon's passion to create sculptural vessels using dried flowers emerges in her series of biophilic sculptures comprised of dozens of beautiful dried flowers pressed directly into a base of mesh. "Bouquet" features hollow and vase-like shapes while exploring different colors of kangaroo paws (anigozanthos) that can last up to five years: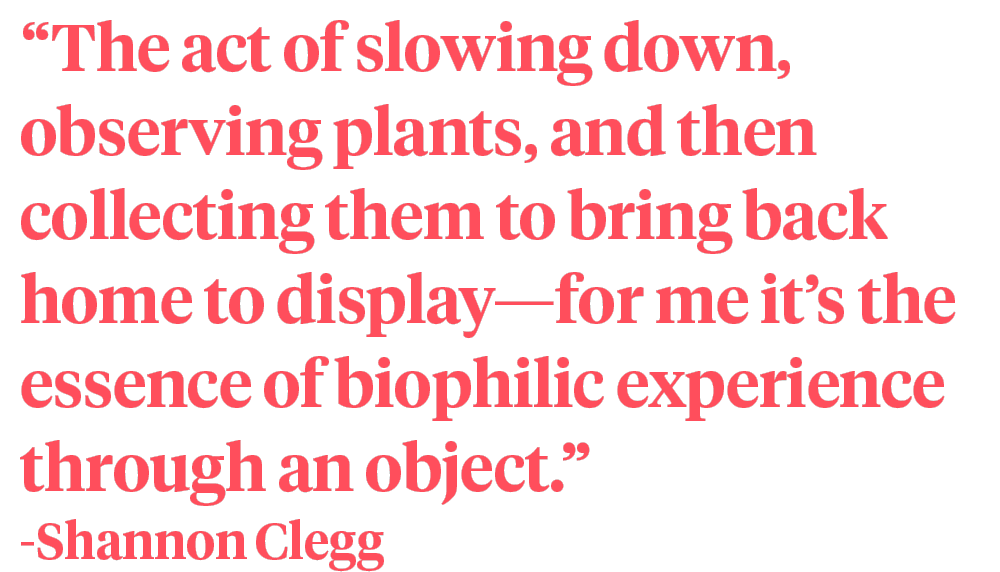 This is the sign you've been waiting for to introduce sculptural vessels made of dried flowers because besides being incredibly stunning, they'll last for a very long time.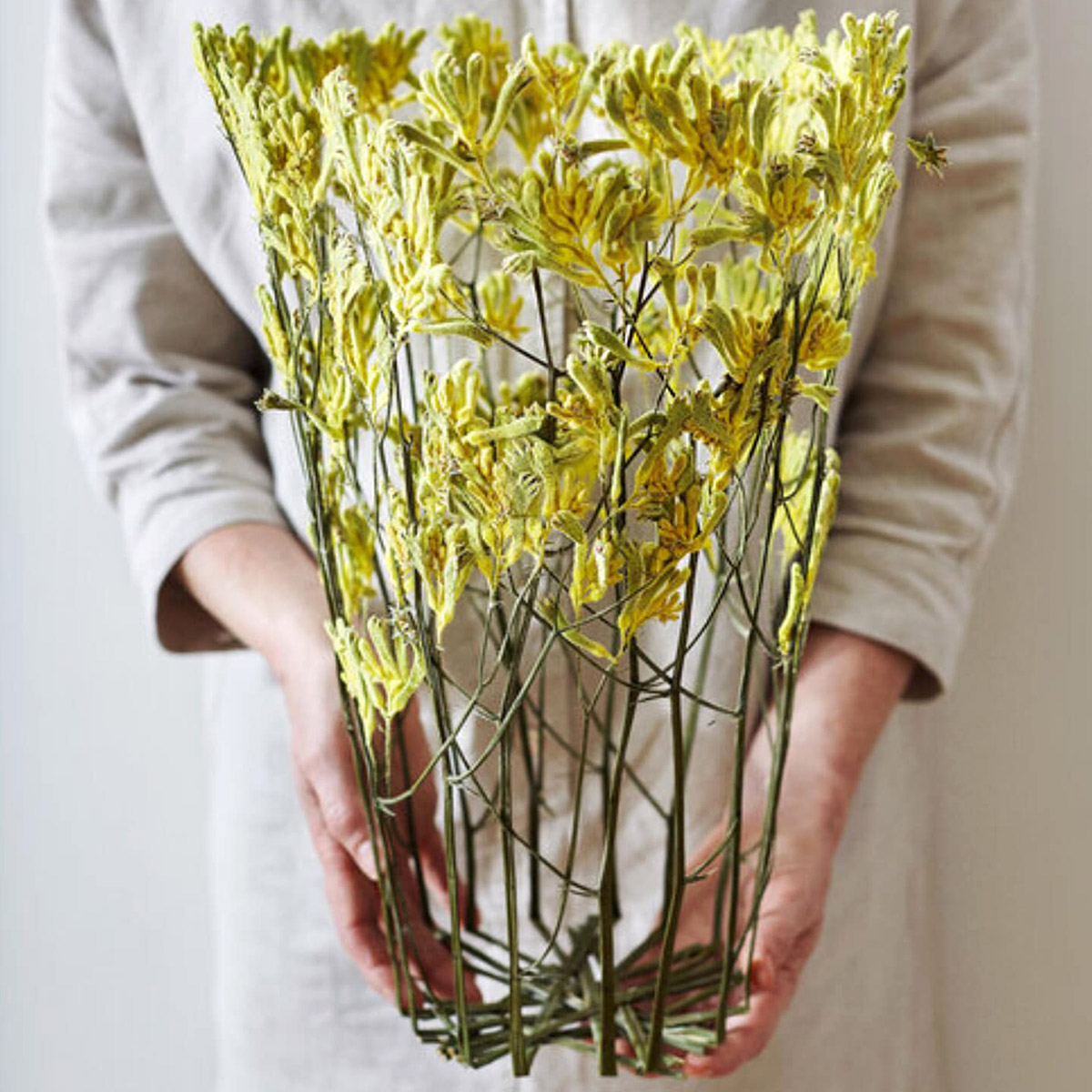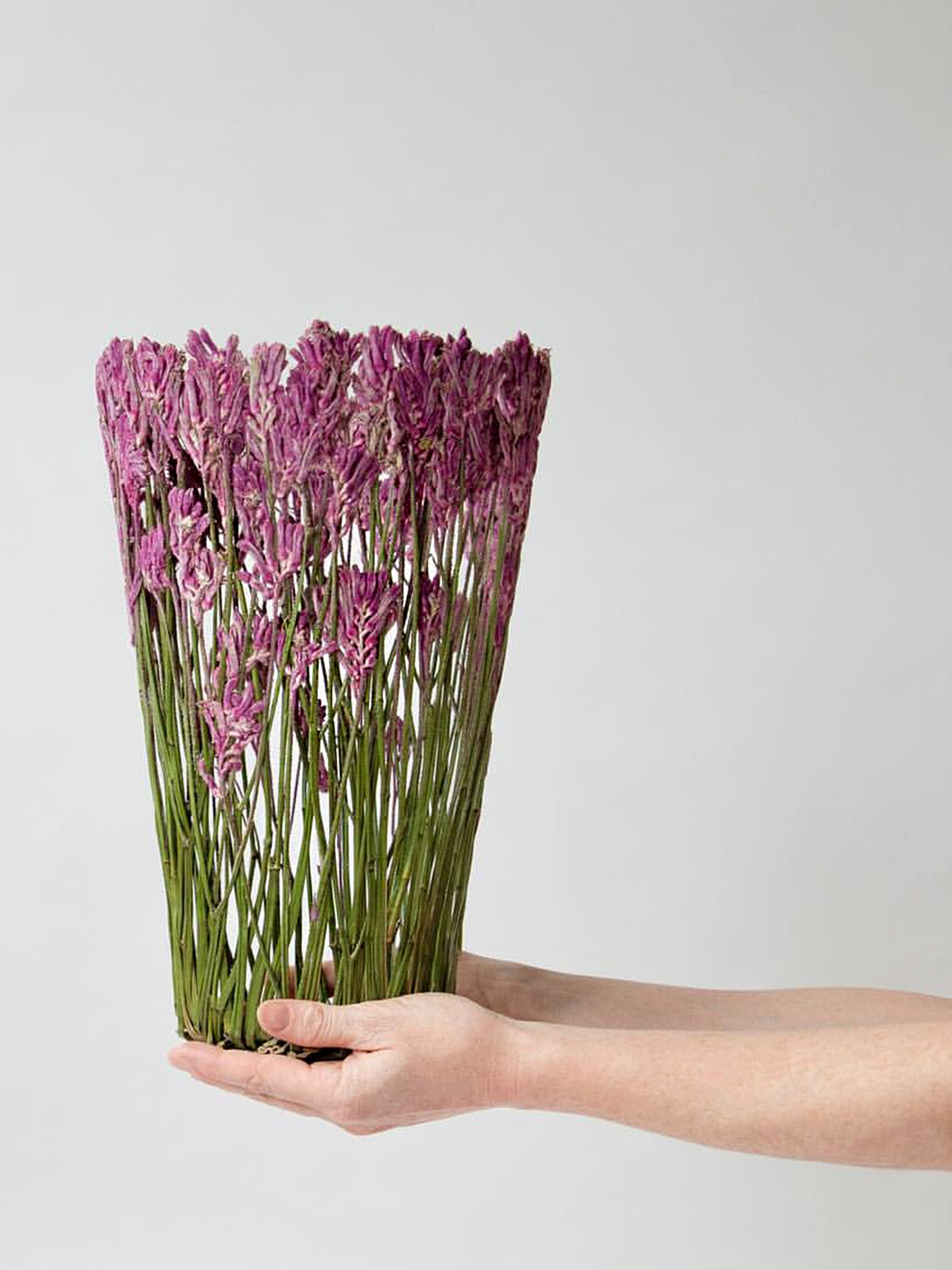 Hard Work Put Behind Every Single Flower Design
To create the dried flower sculptural vessels, Shannon Clegg was in charge of doing her own thorough research at the Herbarium at The Royal Botanic Garden at Kew, London UK. To get to where she is now with her unique dried flower designs took her a lot of dedication, time, and effort.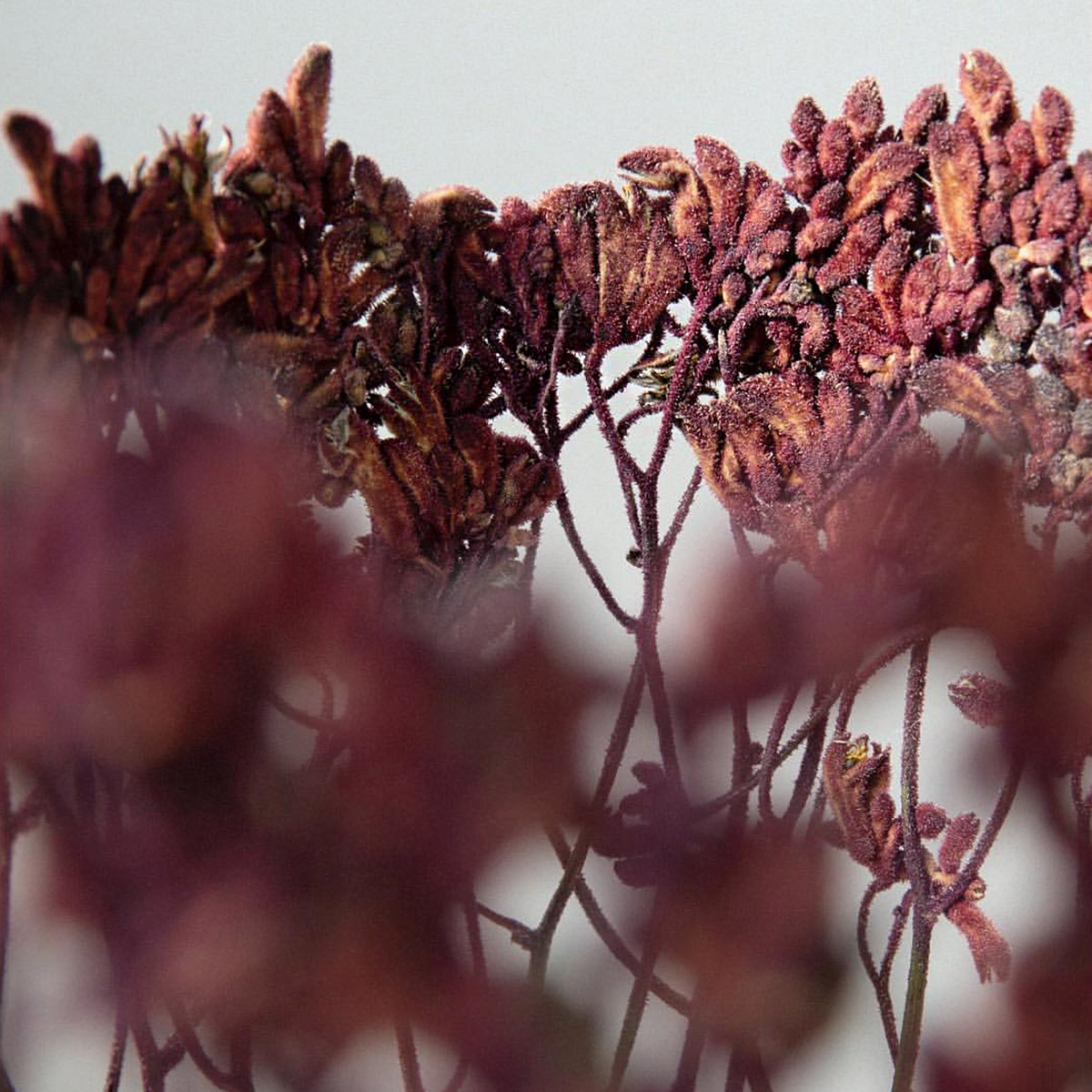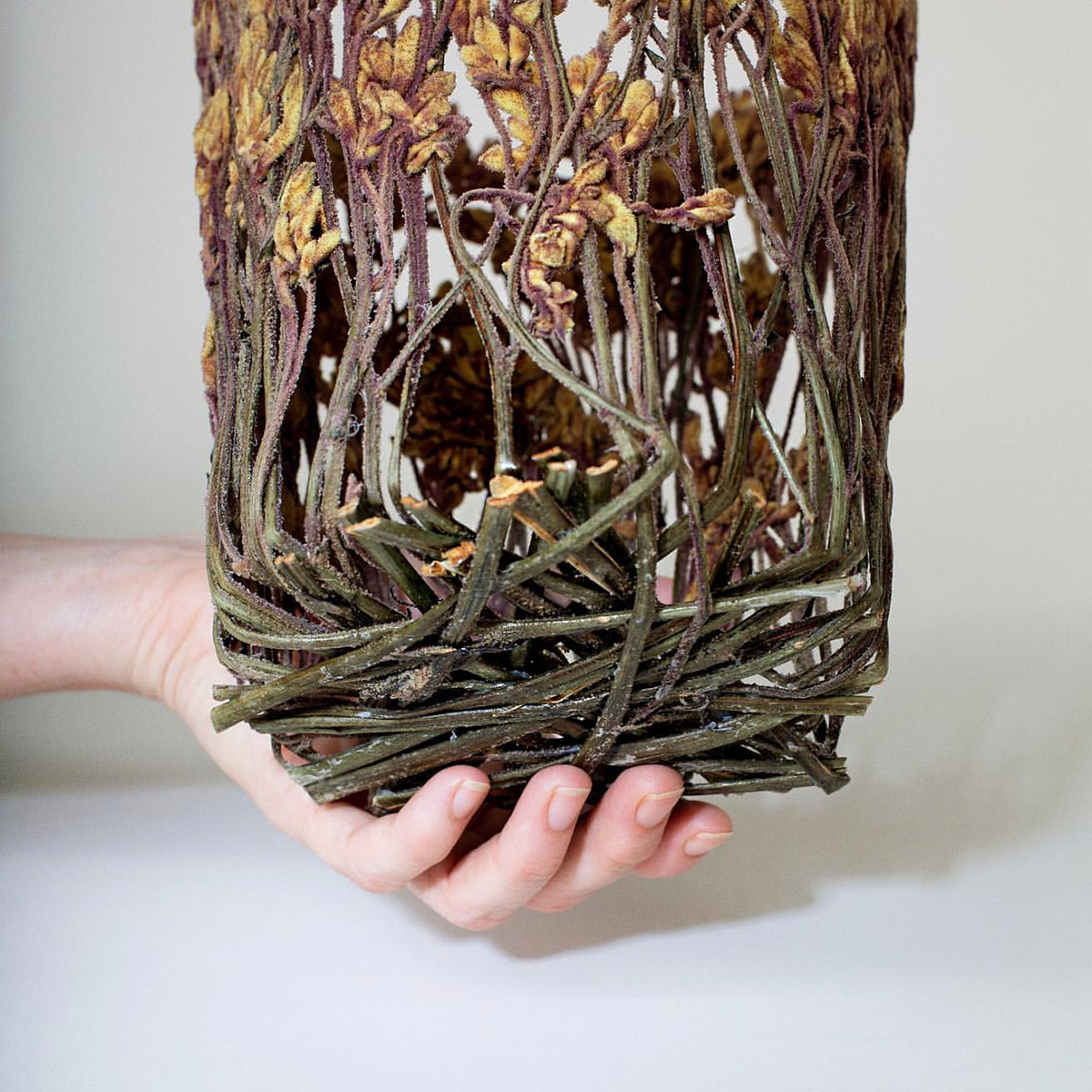 She describes looking back through archival methods for storing flowers pressed by botanists around the world and the types of equipment they use to collect and press flowers. Nowadays, her artworks are a pure success.
More About Shannon Clegg
Shannon Clegg is a South African-born designer and part-time educator whose works of art emphasize and adopts the principles of biophilic design. It is through each and every design that she aims to create a deep connection between us and nature for well-being purposes because as you may have already heard, having the presence of flowers around you can be incredibly beneficial for your mental health.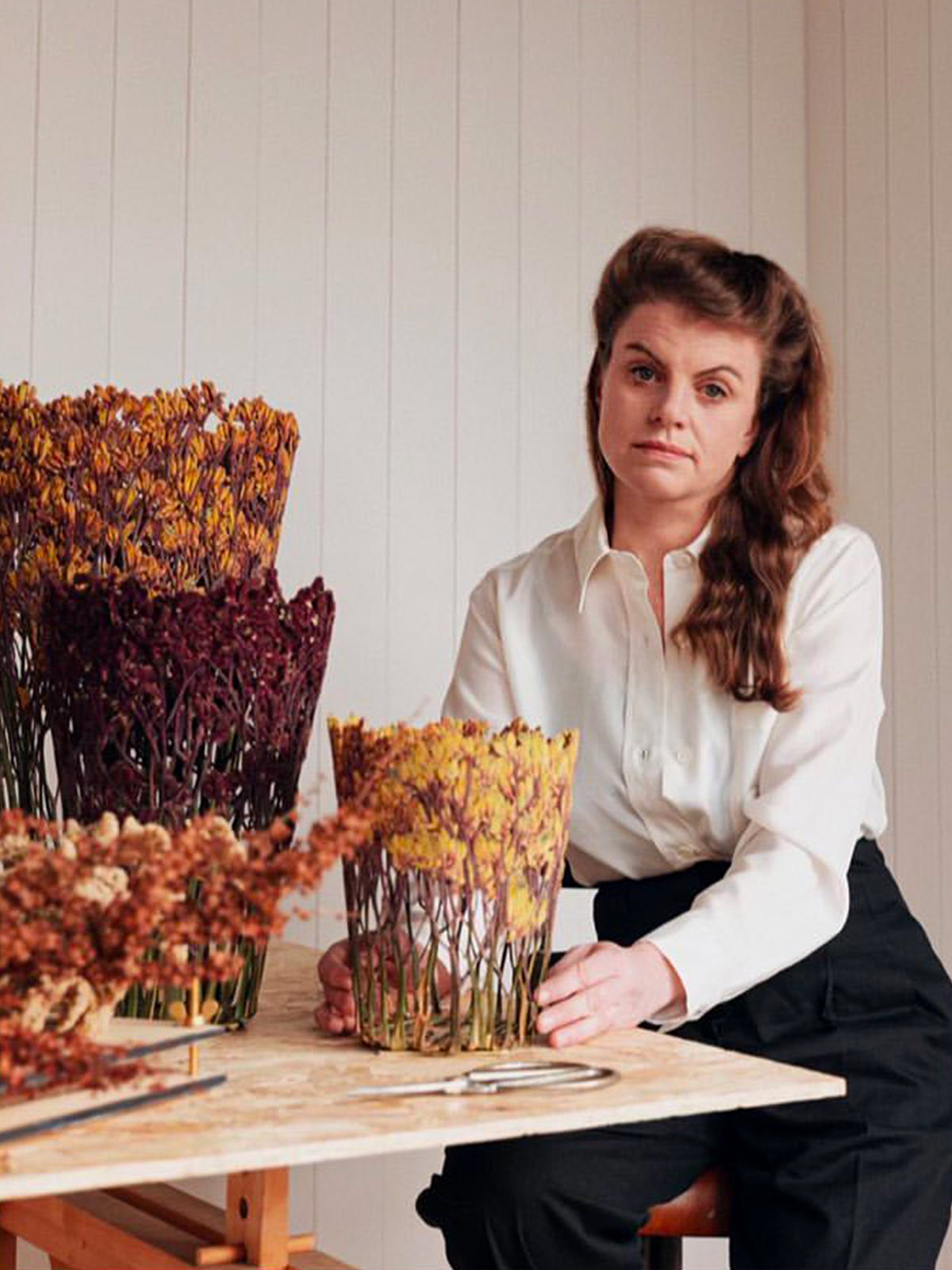 Through the implementation of her very talented crafting skills, her practice investigates the potential of nurturing once again, the relationship between humans and nature. Clegg currently lives and works in London, United Kingdom, creating and innovating for dried flower lovers. If you want to see more of her sculptural vessel moldings using dried and pressed flowers, make sure to visit her website or Instagram account.
All photos by Shannon Clegg