You can definitely say that Dr. Solomon Leong is one of the most active Floral Designers of the world, and for sure the most active in Hong Kong.
Dr. Solomon Leong Aifd Pfci
Dr. Solomon Leong is the award-winning owner of
Solomon Bloemen design studio
. He is influenced by the English garden style and the European flower arranging ethos and is described as 'extraordinary' and 'striking' by international media such as the BBC. As a doctor of philosophy in cultural studies, Solomon's extensive knowledge of cultures and history in relation to floral art has turned him into a successful commentator of floral designs. Cosmopolitan Bride Beijing named him 'One of the 50 influential Chinese voices in the wedding world'.
Videos by Solomon Leong
With a lot of enthusiasm, and skill, Solomon gives his audience a lot to choose from. As well as on
Facebook
and on his
YouTube channel
you can find more than 100 videos about different topics and subjects. There's much to see at Solomon Bloemen:
Omakase
The first is Omakase. Solomon and his team created a '
Omakase Flower Menu
'. 'Omakase' means chef's recommendation in Japanese cuisine and it involves a whole dining experience revolving around seasonal ingredients and the artful combination of the chef. Inspired by this concept of a well organized and curated storyline we ventured out and created our own floral Omakase.
Short Sharp
A kind of Tik-Tok style bitesize floral knowledge videos for beginners.
Live at Five (only on Facebook)
Entertaining and informative sessions with Solomon Leong and guest floral designers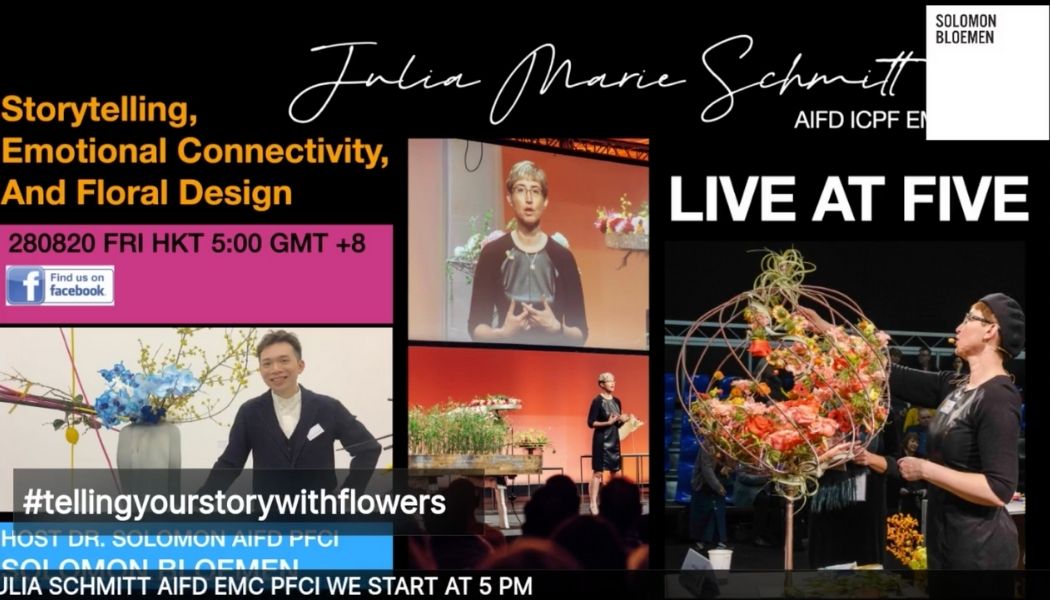 Quick Steps Tutorials
Solomon creates stunning designs in short and easy to understand videos. So, there's much to see at Solomon Leongs' Solomon Bloemen channels. Enjoy! You can go to his
Youtube channel here
and see all the videos listed.