Solomon Leong loves England and loves competing. So it made absolute sense to him to compete again for the Interflora World Cup. Solomon is in total awe of flowers. Without flowers, his life would be so different. Almost impossible to live without flowers. Flowers are your companions and friends, and as a Doctor of Philosophy in Cultural Studies, Solomon is convinced flowers make life more beautiful.
Solomon Leong Is Competing Again for the Interflora World Cup 2023
His floral design work has been described as 'extraordinary' and 'striking' by international media such as the BBC. Solomon's unique approach to floral styles and aesthetics has made him a regular contributor to fashion and lifestyle magazines such as Elle, Cosmopolitan, and Marie Claire. He is certainly influenced by the English garden style and the European flower-arranging ethos. And of course extremely happy to go to the UK and represent Hong Kong in the Interflora World Cup 2023.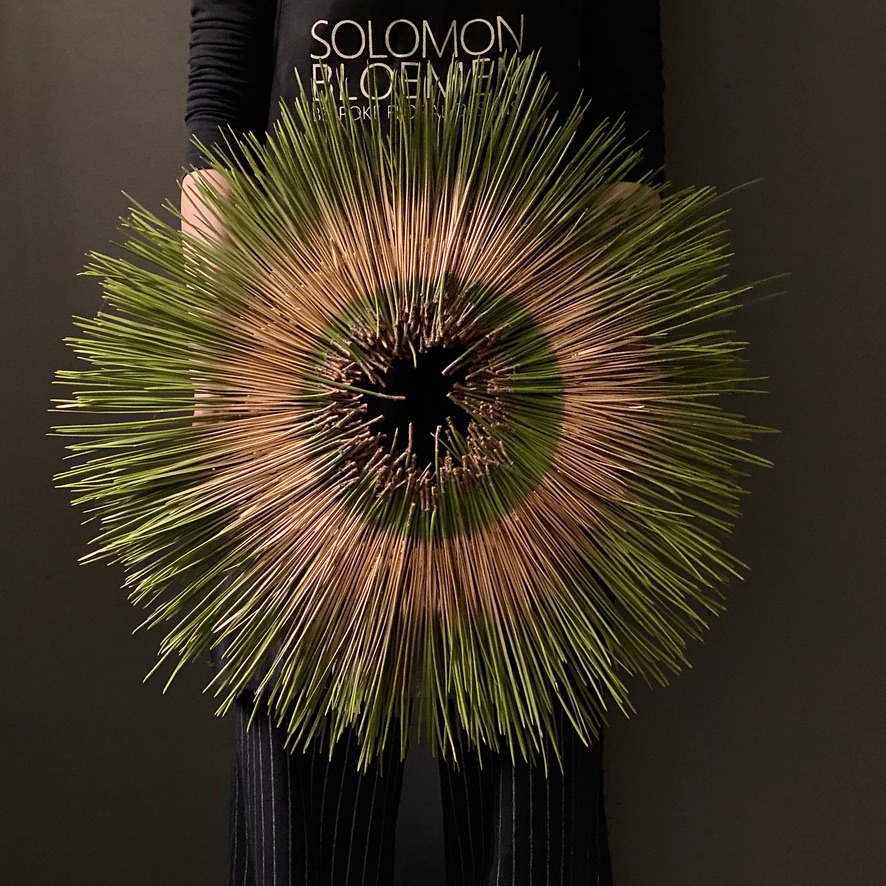 Who is Solomon? A flower lover, who held a deep love with and respect for flowers. He is based in Hong Kong and Director of "Solomon Bloemen" a renowned bespoke floral design studio. His studio provides expert floral services for a distinguished clientele. Solomon is a member of AIFD, the American Institute of Floral Designers, and a Professional Floral Communicator International ( PFCI ). Solomon is also a member of the Technical Advisor of Employees Retraining Board HKSAR and an Honorary Advisor of the Hong Kong Flower Club.

Thursd is the platform to learn everything about all the participants in the Interflora World Cup 2023 in Manchester.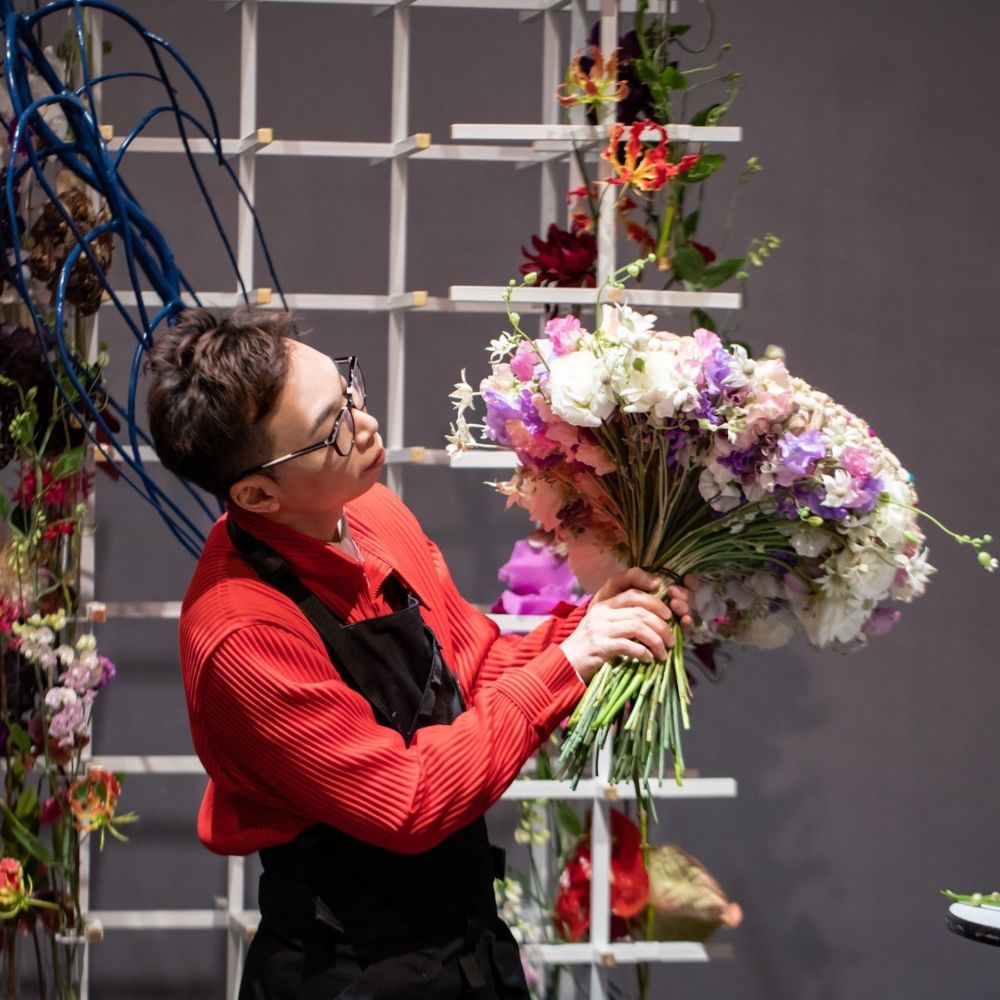 All There Is To Know About Solomon
Why Solomon Leong has a career as a florist and floral demonstrator is a result of many things.

Q.: How did you end up in the floral industry?
Solomon:

"It all started when I was just a little kid. I always had a green thumb and loved growing plants. But it wasn't until I started observing the way flowers bloomed that I truly fell in love with them. The process was so fascinating to me that I even studied roses in university!

While I was in university, I took some floral design courses and loved every minute of it. When I graduated and returned to my hometown in Hong Kong, I was lucky enough to meet some celebrities who invited me to design their wedding flowers. The designs were so stunning that they were featured in magazines and received rave reviews from the public.

Before I knew it, more requests for my floral designs started pouring in. I decided to open my own floral studio to cater to the demand for wedding flowers and eventually expanded to support hotel floral designs as well. But that wasn't enough for me. I wanted to share my knowledge and passion for floral design with others, so I set up my own floral design school."

Competitions Are Like a Red Line in My Career
Those who heard about Solomon Leong before probably know he competed in several contests throughout the years.
Q.: Did you participate in competitions before? And prices?
Solomon is happy to say:
"Competitions have formed an important part of my professional life as a floral designer. I won my first medal at the Royal Horticultural Flower Show in Chelsea, London. At the same show, I was awarded the Gold Medal and the Best Floral Arrangement Award in 2006, 2008, and 2014, and the Gold Medals for 2011, 2015, 2016, 2017, 2019, and Silver Gilt for 2005, 2007, 2010, 2012, 2013, and 2018.

In 2014, 2015, and 2016, I was invited to be one of the leading international designers at the World Flower Garden Show in Nagasaki, Japan, where I won a Gold medal. At the same show, I also received a series of awards, including the 'Best Use of Colours Award' (2014), 'Best Innovative Design Award' (2015), and 'Best in Show Award' (2015).

I feel incredibly fortunate to have had the opportunity to represent Hong Kong in the last FTD World Cup in 2019. It was an unforgettable experience, and I am grateful for the chance to compete on an international stage and showcase my skills and creativity as a floral designer."
So Solomon earned many awards and enjoyed competing a lot.


Q.: Why competitions?

"To me, competition is not just a mere activity, but an integral part of my being as a professional floral designer. It runs through my veins, urging me to constantly strive for excellence in every aspect of my craft, including honing my floral techniques, pushing the limits of my imagination, and transforming my visions into unique floral masterpieces.

Competition is more than a challenge - it's a way to express my deepest emotions and share my personal stories with others through the language of flowers. It's a way to pour my heart and soul into every creation, infusing each petal and stem with love, passion, and meaning.

Competition is not just about winning or losing, it's about the journey of self-discovery and growth. It's about pushing myself beyond my own limits, exploring new horizons, and discovering the beauty that lies within every single bloom."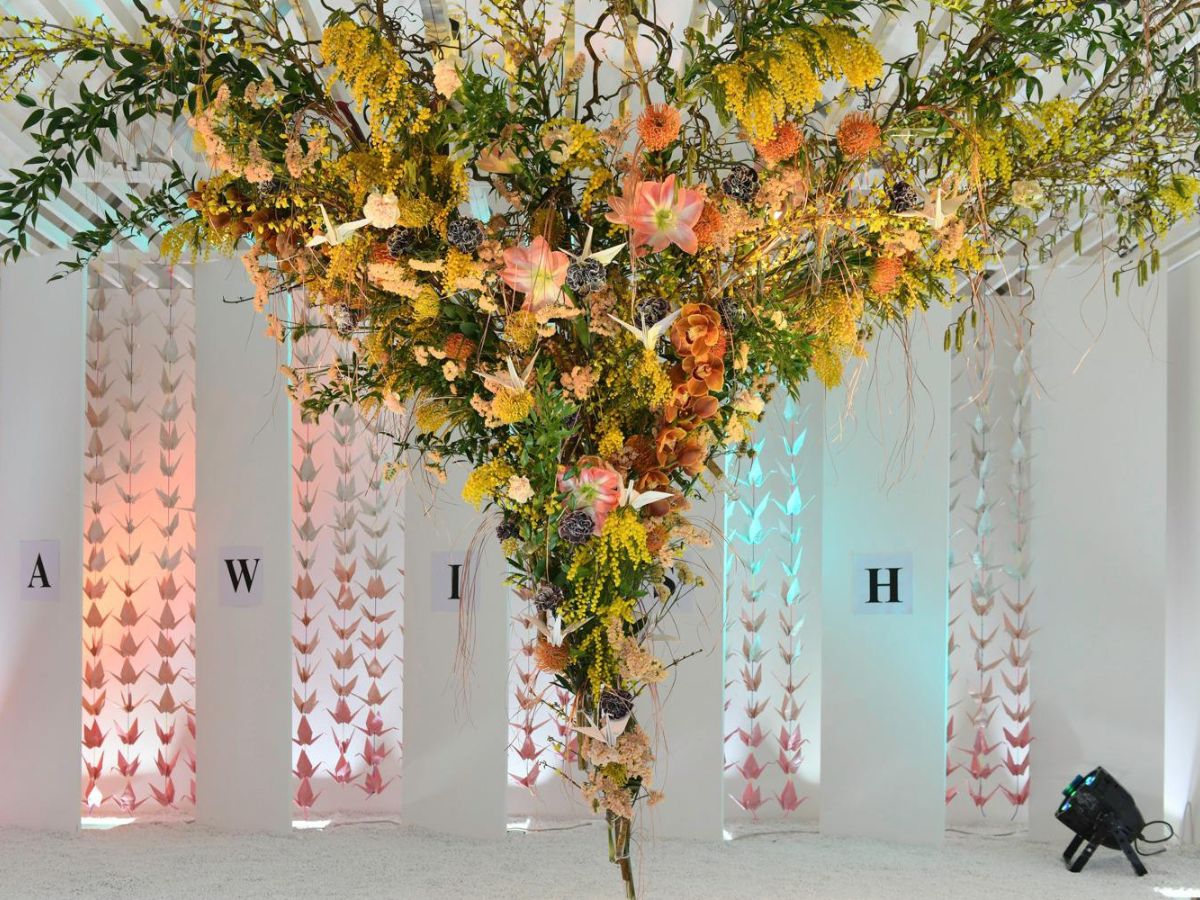 Why Is the World Cup Special?


This is World Cup, What's so special about it? Keep reading why it's special to Solomon Leong.
The World Cup is a very special event in the floral industry. It's as important as the Olympics. It only happens once every four years, and the best floral designers from around the world gather to compete.

Solomon is thrilled to be representing his hometown at the World Cup. It is such an incredible honor to be chosen to compete, and he's excited to meet and compete against the top floral designers in the world.
This event is not just about winning a competition. It's about showcasing skills and creativity and learning from other talented designers. To Solomon, it's an opportunity to push himself to new heights and inspire others in the industry.
Solomon:
"I am truly grateful for this once-in-a-lifetime opportunity, and I am looking forward to making my hometown proud."

Support From Home Country for Competitors
Some floral designers have to pay the whole amount to participate themselves, some get support from there home country, friends, family, and so on.
Q.: Do you get a lot of help from your country?
Solomon answers happily:
"I have received tremendous support from the people around me, including my family, friends, and colleagues. They have encouraged me to pursue my passion for floral design and have always been there to provide a helping hand when I needed it most.

I must also acknowledge the role that Mother Nature has played in my success. She has provided me with an endless supply of inspiration through her diverse and captivating beauty. From the colors of the sky during a sunset, to the intricate patterns found in a single leaf, nature has always been my greatest muse.

Of course, I am grateful for the opportunity to represent my hometown and showcase my skills on an international stage. But, at the same time, I recognize that my success is not just a result of the support I have received from my townhome, but also from the people and the world around me."

It's All About Skills
Many florists have skills, but educating yourself more to become more skilled is always a good investment.
Q.: What skills are important?
Solomon Leong:
"As a floral designer, several skills are crucial to success. Firstly, solid craftsmanship and skillful hand are paramount. The ability to create intricate designs and handle flowers with precision is essential.

In addition to craftsmanship, strong execution is also vital. It's one thing to have an inspired idea, but it's another to bring it to life. The ability to execute a design flawlessly is what sets a great floral designer apart from the rest.

Furthermore, problem-solving skills are crucial when facing unexpected hurdles during the design process. Being able to think creatively on your feet and find solutions quickly can make all the difference in creating a successful floral piece.

Lastly, a great floral designer needs to be able to communicate emotion through their designs and connect with their audience. This is an important skill that sets truly great designers apart from the rest."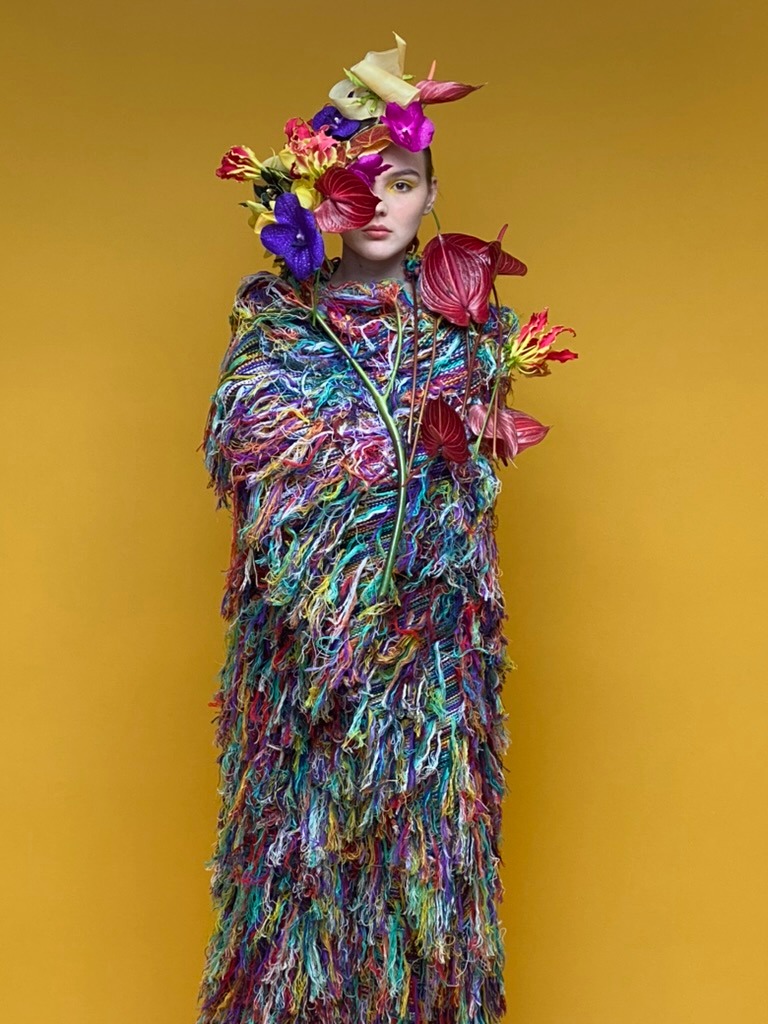 In short, a successful floral designer needs a combination of technical skills, problem-solving abilities, and emotional intelligence to create stunning floral designs that capture the essence of the occasion and connect with the audience. Solomon Leong looks forward to bringing what he has to the Interflora World Cup 2023.