Summer is already upon us, bringing with it the irresistible allure of sunshine, outdoor adventures, and, most importantly, the chance to flaunt our unique style. While summer means trading in cozy layers for breezy outfits, it's essential to keep up with the hottest trends that showcase your personality while ensuring comfort.
But worry not if you are not sure where to start. In this article, we explore summer trends of 2023 that go beyond your grandma's brooch collection to ensure you celebrate the season in style.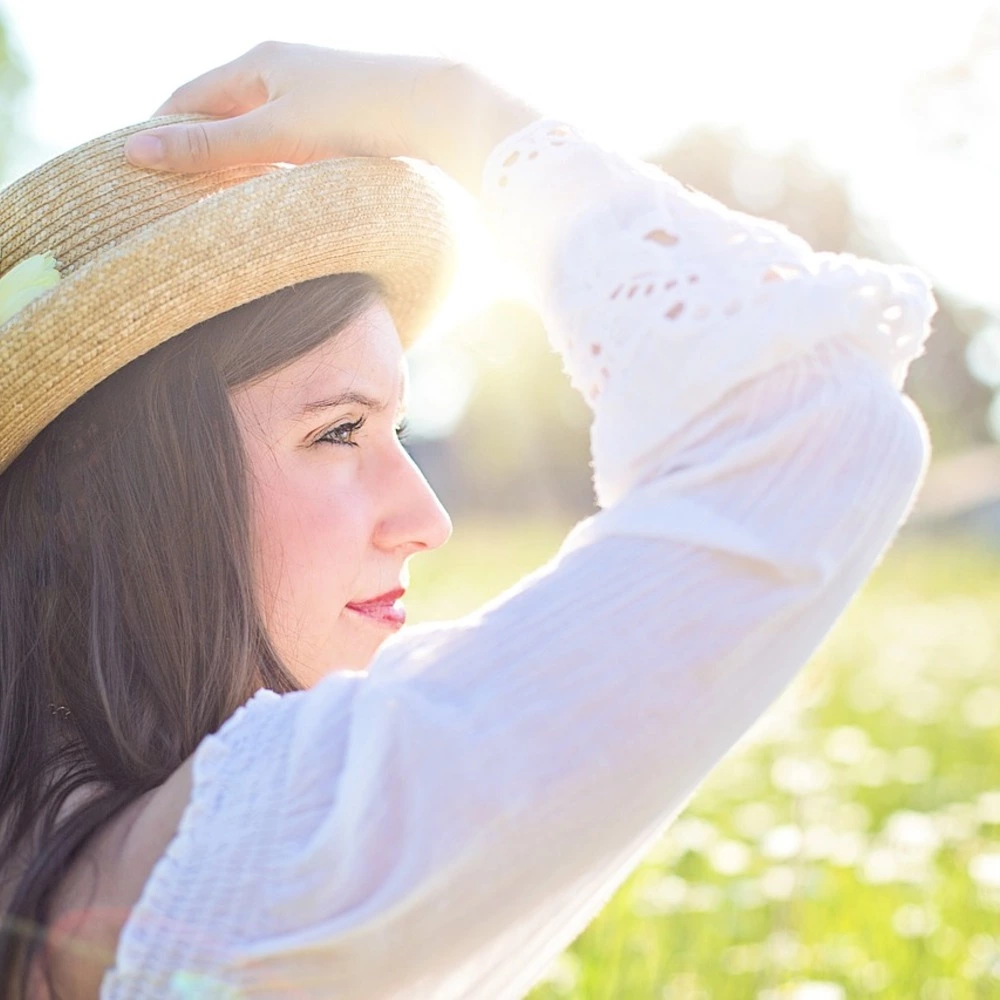 Tie-Dye Textures
One of the standout trends for summer 2023 is tie-dye textures. While it has long been associated with the hippie counterculture movement, tie-dye has made a triumphant return to mainstream fashion in recent years, and this year is no exception.
The appeal of these eye-catching patterns lies in their uniqueness. Every piece of tie-dye clothing features a distinct design, ensuring that no two garments are precisely alike. This organic element adds a personal touch to your wardrobe and makes every outfit feel special.
In taking on this trend, fashion houses have also brought innovative techniques to the table. Many utilize modern dyeing methods like ice dyeing or marbling, which result in exciting new patterns and color combinations. The possibilities are virtually endless, from soft pastels to vibrant neons.
To incorporate tie-dye textures into your summer wardrobe, start by choosing pieces that suit your personal style. If you prefer subtlety, opt for garments with smaller patterns or muted shades. Alternatively, those looking for more dramatic flair could turn heads with bold swirls or electrifying colors.
Remember that tie-dye isn't limited to just clothing. The trend extends into other areas of fashion as well, like swimwear and activewear. Rocking a tie-dye bikini or yoga pants will keep you looking stylish both on and off the beach.
Puffed Sleeves
Another summer trend of 2023 that has made a fashionable comeback with an updated charm is puffed sleeves. The reinvention of this classic style blends the perfect amount of retro-inspired design and contemporary aesthetics, delivering effortlessly chic looks to suit a variety of tastes.
One reason for the resurgence of puffed sleeves is the way they elevate a simple outfit with minimal effort. By adding volume at the shoulders, these garments instantly create an eye-catching silhouette that's both fashionable and flattering.
Fashion designers have been notably creative in their approach to modernizing puffed sleeve styles. We see many incorporating unique details like pleats, ruffled edges, or dramatic oversized proportions – making each piece feel fresh and captivating.
To incorporate puffed sleeves into your wardrobe successfully, consider pairing them with more understated pieces. For example, try wearing a puffed-sleeve blouse paired with slim-fit trousers or skinny jeans for a look that flatters your figure while showcasing your fashion acumen. Similarly, a dress featuring playful shoulders could be styled with minimal accessories and neutral-colored footwear to let the design shine .
It's important not to forget about your body type when embracing puffed sleeves, as different styles suit different shapes. For example, those with broader shoulders might prefer smaller puffs that don't add too much extra volume, while individuals with narrower shoulders can experiment with more pronounced puffiness and eye-catching details.
Crochet Clothing
Crochet clothing is another delightful fusion of handcrafted artistry and fashionable attire finding its way in the summer of 2023. Surpassing traditional crochet accents, the summer of 2023 embraces full garments made from this mesmerizing technique, making them a must-have trend this season.
The versatility of crochet lends itself to diverse styles, from boho-chic dresses to edgy geometric patterns used in tops or skirts. The intricate designs exude an unmistakable charm that catches the eye and sets you apart from the crowd.
To rock crochet apparel without feeling overdone, consider layering these pieces with solid-colored clothing items. A crochet top layered over monochrome pants or paired with a neutral skirt crafts an effortlessly stylish ensemble.
More importantly, keep comfort in mind when choosing crochet garments for steamy summer days. Opt for breathable materials like cotton or linen-blend yarns to stay cool while looking chic.
Wrap-Style Garments
Wrap-style garments present an appealing blend of elegance and adaptability in the summer of 2023. Characterized by flowy designs that gracefully hug the body, wrap-inspired pieces create a flattering silhouette for various body types.
Dresses, skirts, and tops with wrap elements offer versatile wardrobe additions that transition effortlessly from day to night. A simple change in footwear or accessories can transform a casual daytime look into a sophisticated evening ensemble.
For an instantly polished outfit, opt for wrap dresses in solid colors paired with minimal jewelry and comfortable shoes. When experimenting with patterned options, choose complementing hues to maintain coherence within your ensemble.
Equipped with adjustable fits tailored to your specific shape, these garments ensure unparalleled comfort without compromising style. Opt for lightweight fabrics like cotton or viscose for those hot summer days when breathability is crucial.
Cartier's Home Front Brooch
This rundown wouldn't be complete without exploring Cartier's home front brooch, a classic example of enduring style.
Cartier, known for their luxury jewelry and accessories, expertly crafts this exquisite brooch with intricate detail and unmatched craftsmanship. The design typically features elements reminiscent of traditional military insignia or beautifully crest-shaped motifs, giving it an air of sophistication and heritage.
While the brooch may seem like an item your grandma would wear, you can seamlessly incorporate Cartier's home front brooch into your modern wardrobe for a chic vintage touch. An excellent option to add this elegant accessory to your outfit is by pinning it on a plain blazer lapel or structured dress, instantly elevating the whole ensemble.
Another tip to make this classic piece contemporary is to use the brooch as the focal point when styling monochrome or minimalist outfits. Doing so adds a touch of glamour without compromising the simplicity and polish associated with such looks.
Wrapping Up
The summer trends of 2023 offer endless opportunities to refresh your wardrobe. From tie-dye textures and oversized hats to puffed sleeves or crochet clothing, there's something for everyone looking to make a stylish statement this season.
So don't be afraid to experiment with these innovative looks. However, be sure to embrace your individuality by mixing and matching the hottest trends that make you feel fabulous while staying true to your personal style.