There's always space for more colorful santini chrysanthemums in your life and in any flower arrangement because after all, this is Floritec's expertise - making flower arrangements stand out happy with colors and perfect-looking flowers. They provide the finest range of colored santini for your floral creations, and with that said, these are the must-haves you should definitely have around!
Floritec's Special Range of Beautiful Chrysanths
People are fascinated by the quality of Floritec's cut and pot chrysanthemums and it is no wonder they are because candidly, they are amazingly well-bred, resulting in one of the most fantastic ranges of mums out there.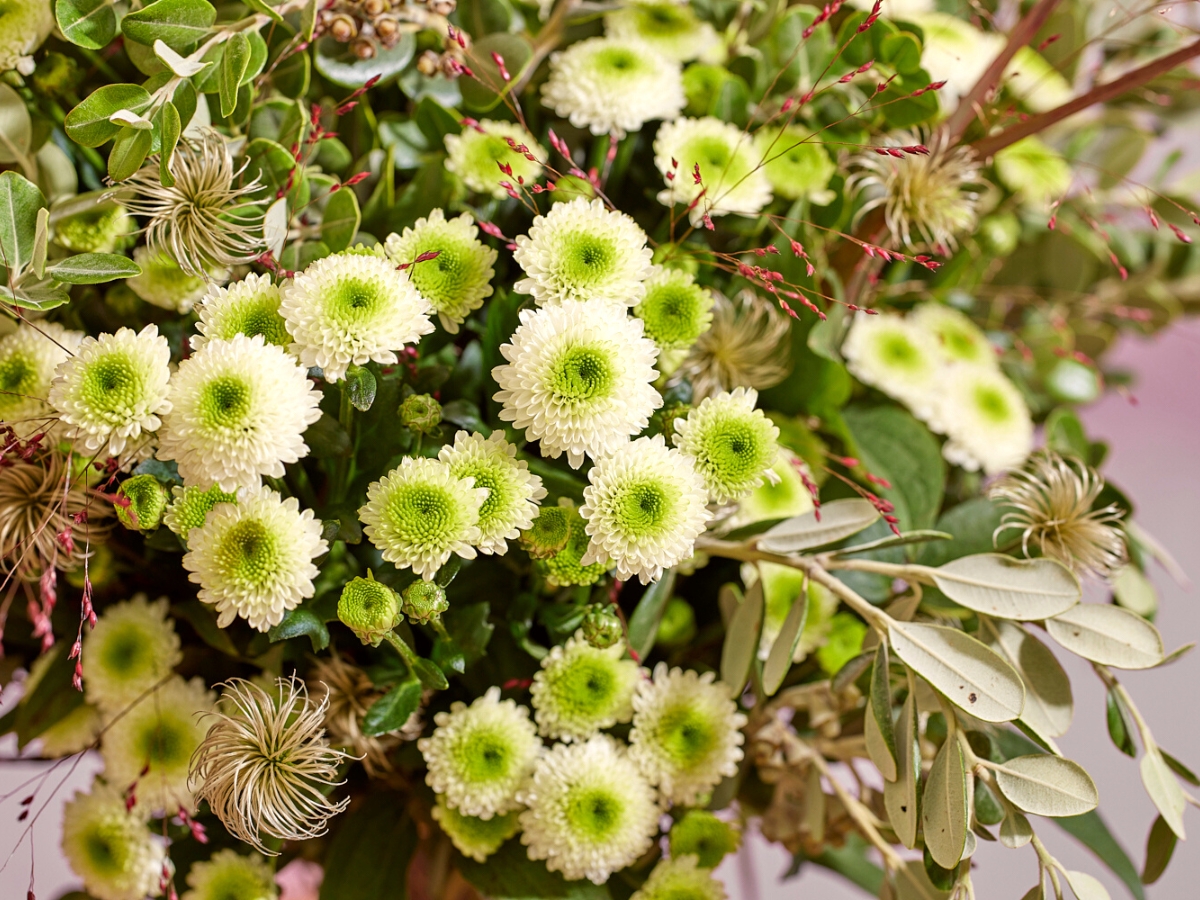 To start off the chrysanth news and updates, as you may be very well aware, the Santini Maverick White is already in the market, known as one of the most popular varieties bred by this Dutch company that is known for its hand-in-hand customization with its growers.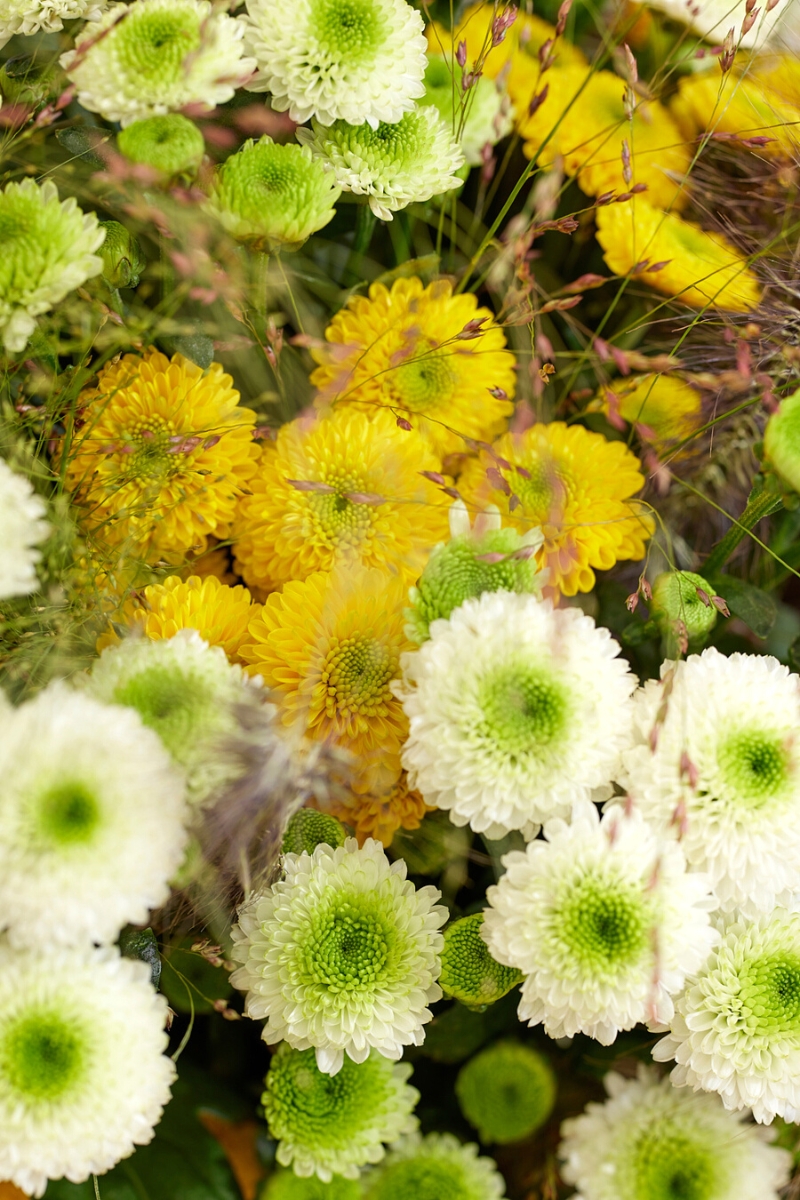 They are grown by renowned Dutch growers: Richard van Schie, Van Steekelenburg, and Kwekerij Chrywijk, with one grower, LS Santini joining the Santini Maverick program journey soon! These cut-flower white mums are definitely always ready to keep adding color and perfection to any arrangement and these growers are excited for you to have them in your hands.
Here's a Glimpse at Santini Maverick Sunny
Chrysanthemum Santini Maverick Sunny is an expressive bright yellow pompon santini with a fresh green center. It is a very long-lasting and absolutely perfect flower to make special arrangements. The most impressive characteristic of this cut flower is its vase life. With an outstanding duration of about 12-14 days, it is the reason why this stunning flower has rapidly become one of the favorites among floral designers because of the nice texture and color they always resemble no matter what.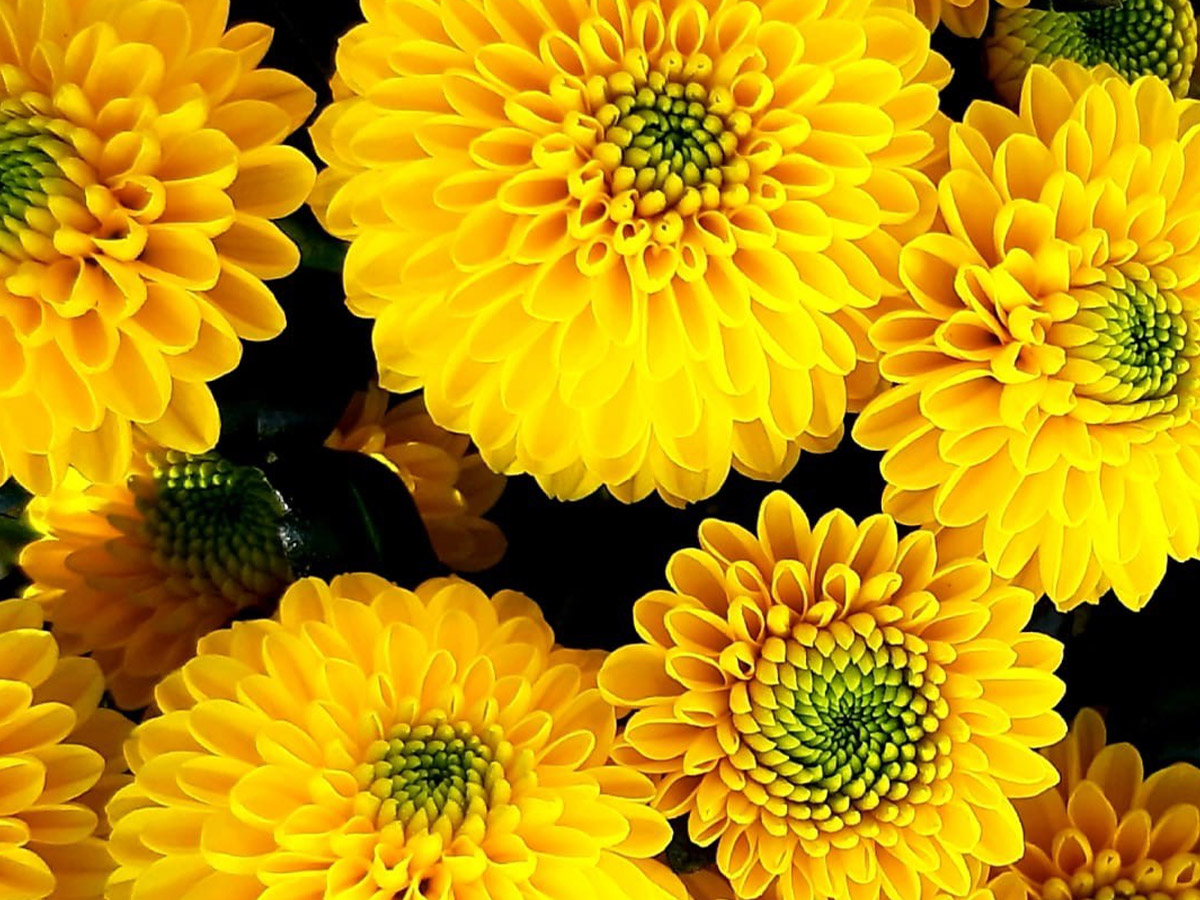 Making Nice Arrangements With Santini Maverick Sunny
With this family member of Maverick White, you are guaranteed to make nice arrangements in various creative forms and shapes. There is no better way of adding pops of color than with Santini Maverick Sunny. Just like the sun, it shines, and shines hard and bright!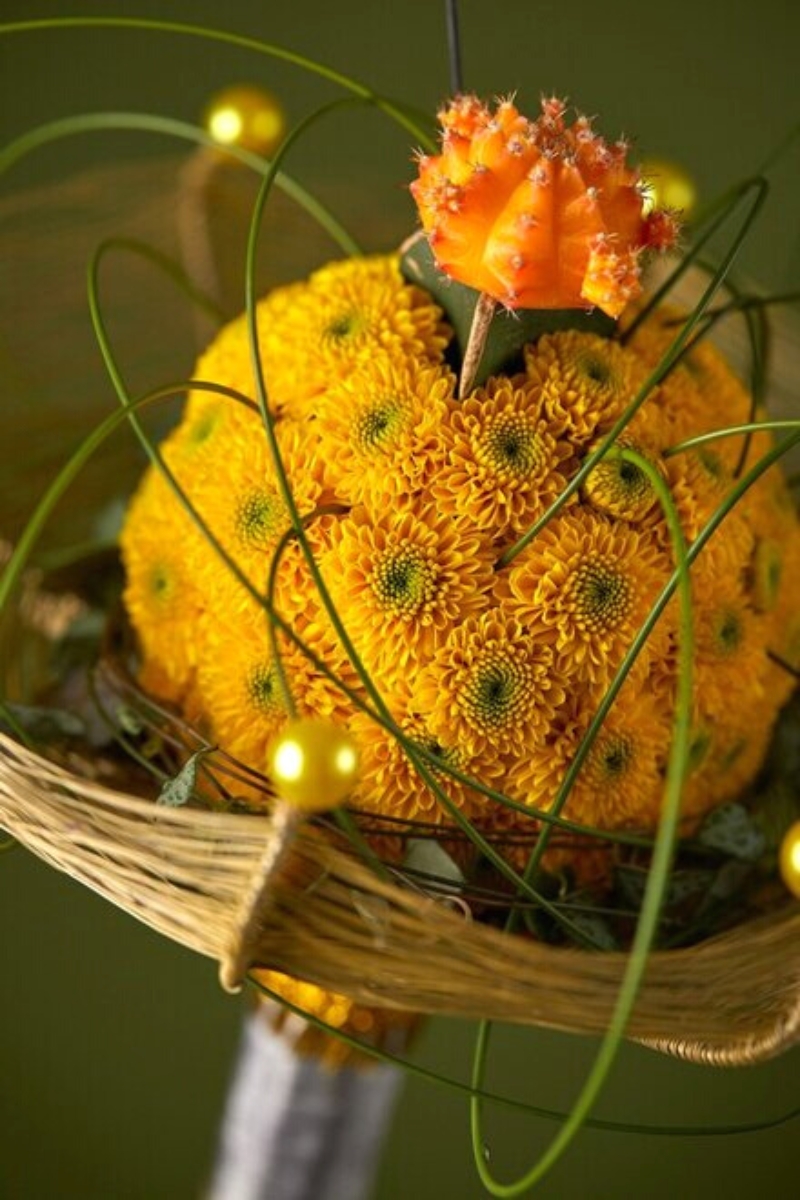 These vivid santinis are grown by Van Steekelenburg, Kwekerij Chrywijk, and Richard van Schie and are 100% available for anyone who loves mums and is ready to make the most divine flower arrangements using them. Some ideas of what you can do with Maverick Sunny can be found in the article 'What Are You Going to Create Today With Maverick Sunny?'.
Santini Maverick Orange Is Coming Soon
Attention mum fans! If you were looking to add a different dose of color to your arrangements and are a huge chrysanthemum lover, this new color is one you'll adore big time. Santini Maverick Orange is coming soon and ready to make quite a statement piece in floral creations and designs. Floral designers are very excited to have this color around, as orange can very well complement other flowers and overall design.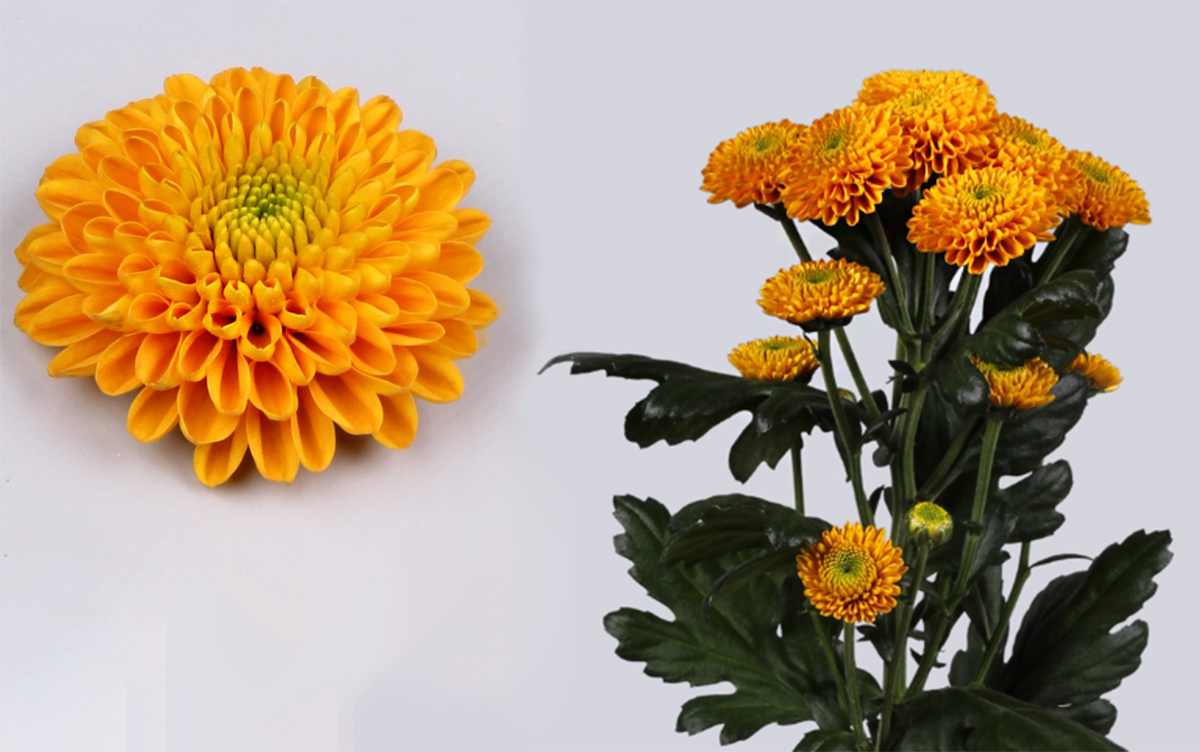 Floritec has made the chrysanth power feel strong and they are here to stay for a very long time. Long live the chrysanthemum.
About Floritec Breeder
Floritec is a Dutch company specializing in the breeding and distribution of varieties of cut-flower chrysanthemums and pot plants. Its breeding offers a complete and wide range of chrysanthemum varieties in spray, santini, pot mums, and garden mums. Also, Floritec has its own breeding in pot celosia and pot aster.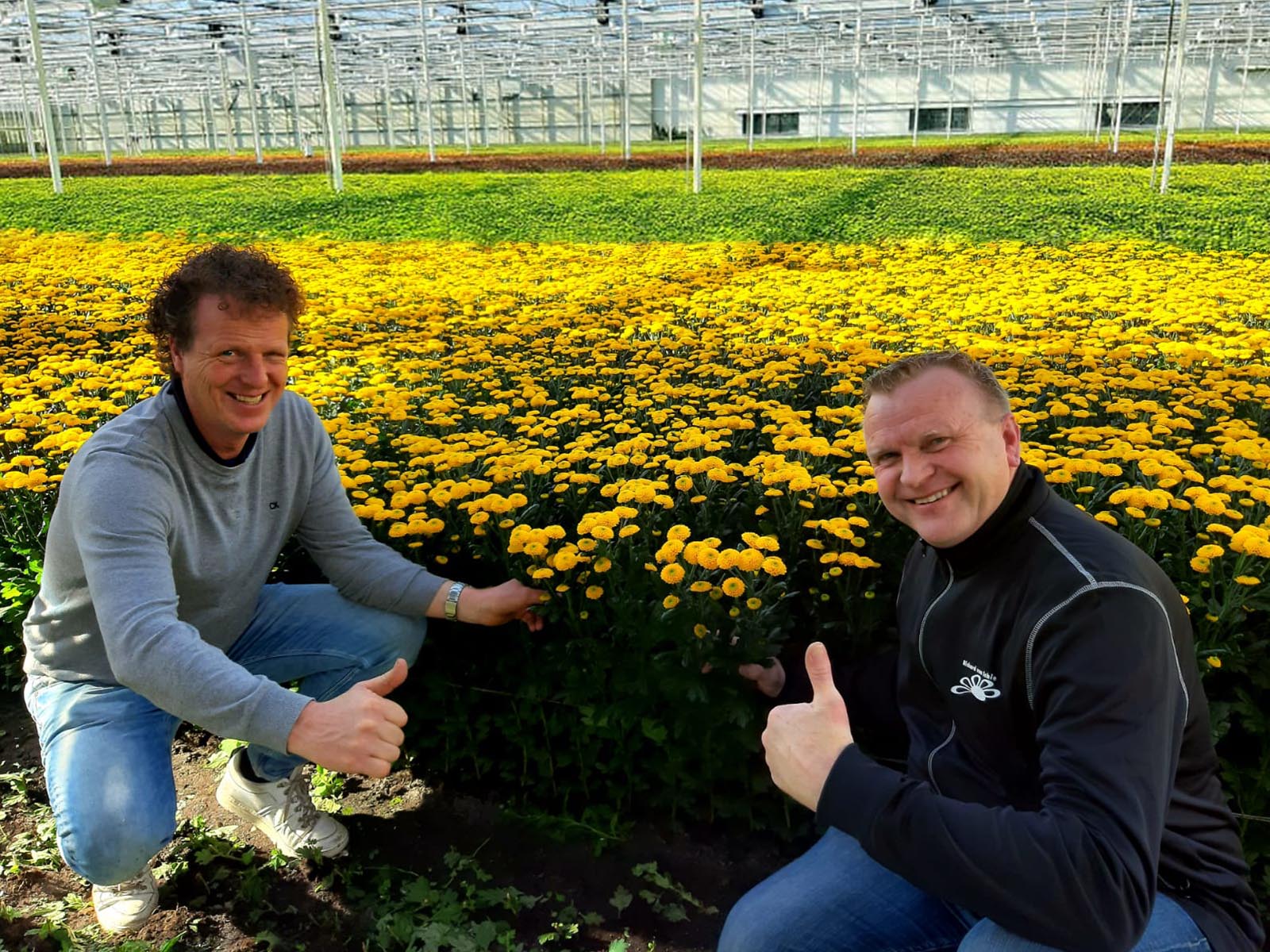 A Worldwide Network
Floritec's head office is located in Woubrugge in the Netherlands and, since 2019, part of Inochio Seikoen, the oldest and most prominent chrysanthemum breeder in Japan. Floritec organizes its sales through a worldwide network of dedicated business relations and strategic partnerships. The breeder is constantly active to create new innovative varieties with good added value to growers, the trade, and the final consumer.