Sustainability in the floral industry is a constantly changing subject. As more products are created for florists to use in their designs, sustainable floristry will evolve. Businesses are shifting away from importing and focusing on local sources to retrieve their flowers. Florists are abstaining from using chemicals and plastics that would be harmful to the environment and are focusing on reusing their packaging, containers, and whatever else can be reused.
Sustainable Floristry is Shaping the Industry
The flower industry is growing and so are the sustainable initiatives in floriculture. From certifications in sustainability to choosing to work with locally grown flowers; many things have been achieved in all aspects of the flower industry but there is also still a lot to gain. All throughout the floral chain, sustainable improvements are being made, whether that's at the grower with its CO2 emissions or at the end of the chain in the flower shop where the floral design is created.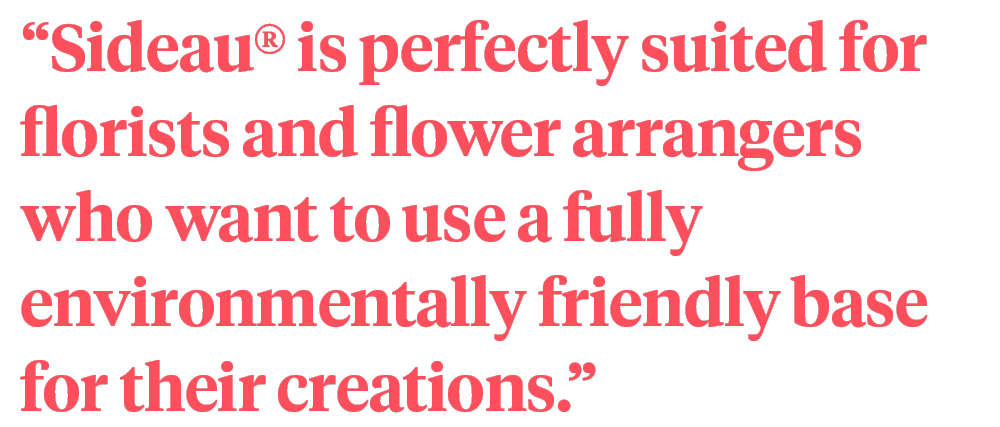 The 'but that's how we've always done it' excuse for business behavior that is harmful to the environment isn't valid anymore nowadays. We have developed bad habits and practices over the years - whether that was born out of convenience or for economic profit - that we are now trying to shake. Just look at all the excess packaging, non-recyclable plastic sleeves, use of floral foam, or the fact that we transport flowers all over the world because 'that's what we're used to' instead of sourcing more locally grown flowers.
Creating Sustainable Solutions
Yet most florists start a career in the floral industry because of its connection with nature and are thus looking for solutions to make their profession more sustainable. Florists should be environmentalists by default, and by example. That's where Sideau® from Agra-Wool International comes in, helping florists and floral designers by creating sustainable floristry solutions.
Sideau®
You might already know or have read about the fact that Agra Wool International from the Netherlands has developed a 100% biodegradable floral foam alternative in 2018: Sideau®. Together with florists and floral designers worldwide, Agra Wool aims to change the world with a plastic-free floral block - a 100% biodegradable floral foam alternative.
Sideau® is perfectly suited for florists and flower arrangers who want to use a fully environmentally friendly base for their creations. It has the same characteristics as floral foam in terms of use. In contrast to the original floral foam, which is made from oil derivatives and phenol resin - which is plastic - Sideau® is fully biodegradable and made of Earthwool®, a natural product made from basalt, a volcanic igneous rock.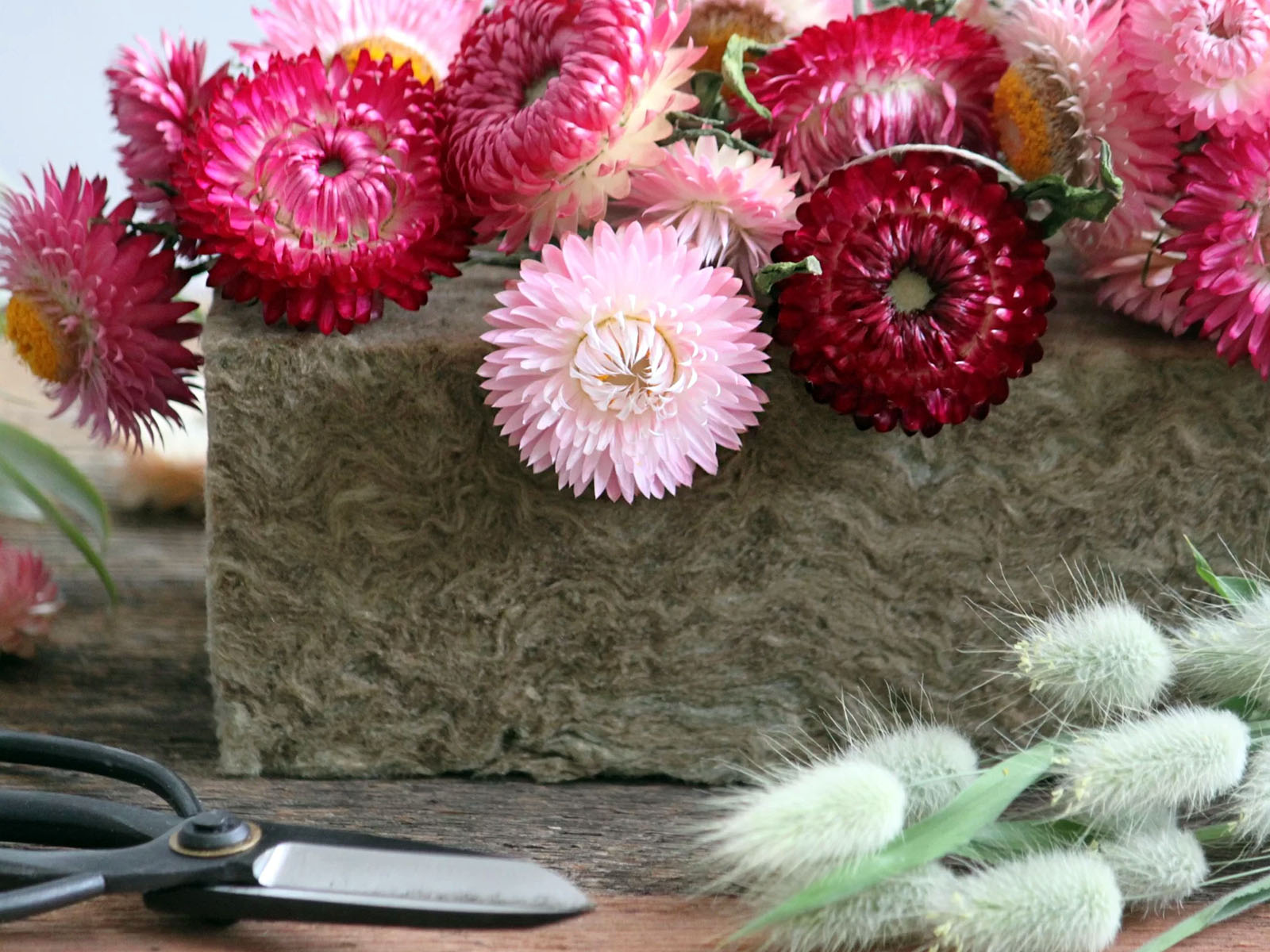 Sideau® is made of Earthwool®, a natural product made from basalt, a volcanic igneous rock, and Ecose®, a natural binder, free from acetylates and formaldehyde. This makes Sideau® noticeably soft but still very dense, and it does not emit any odor or discoloration in the water. Sideau® is therefore friendly to people and the environment. It does not crumble and is therefore pleasant to process.
Plastic is a Big Problem
About 100,000 tons of plastic is produced for the floriculture industry each year, of which only about 30 tons are recycled. Plastic film, plastic pots, plastic labels, plastic packaging, floral foam – ironically, the industry is awash in the artificial. And that's to say nothing of the waste from flowers that die in transit or arrive damaged.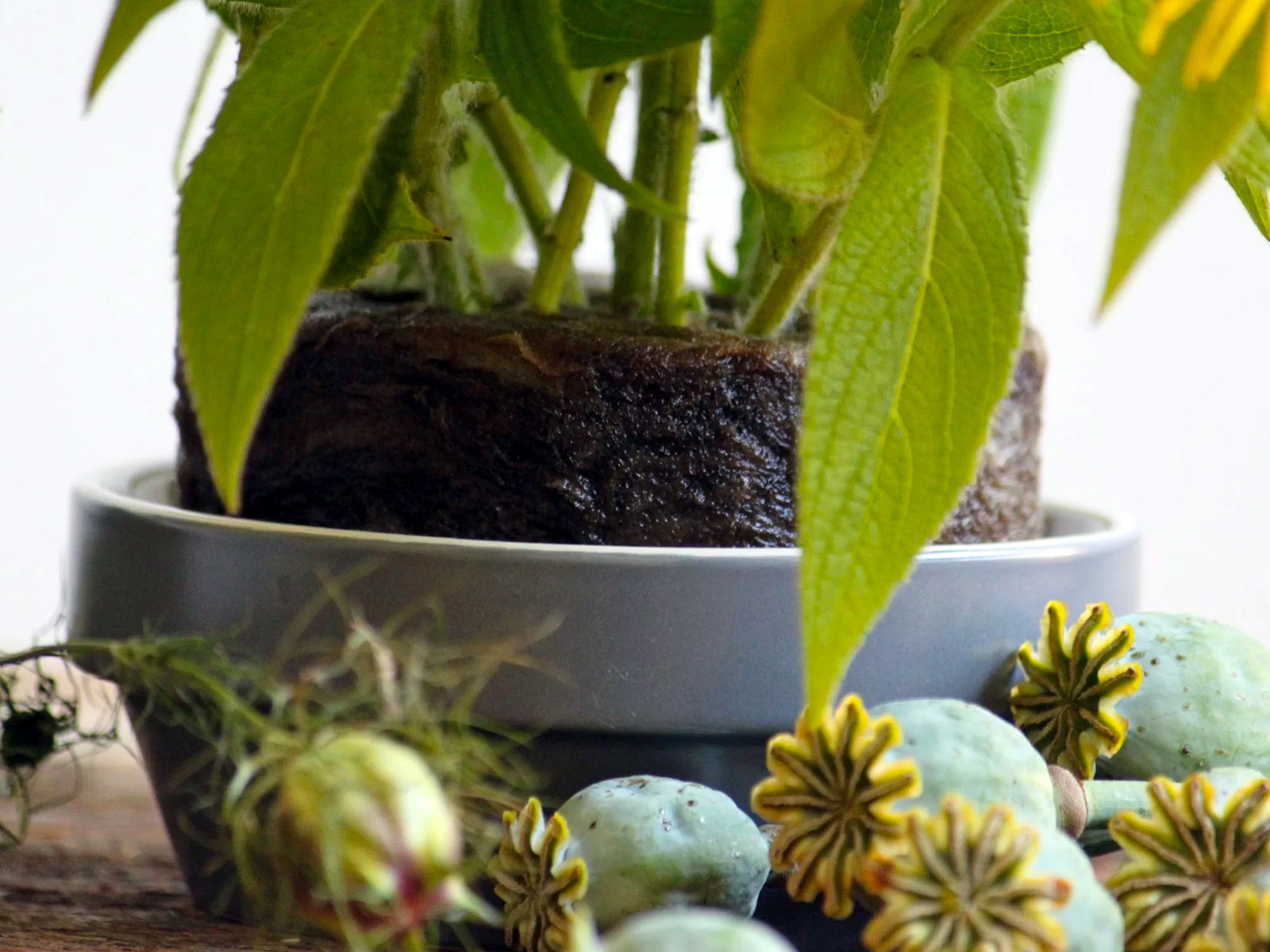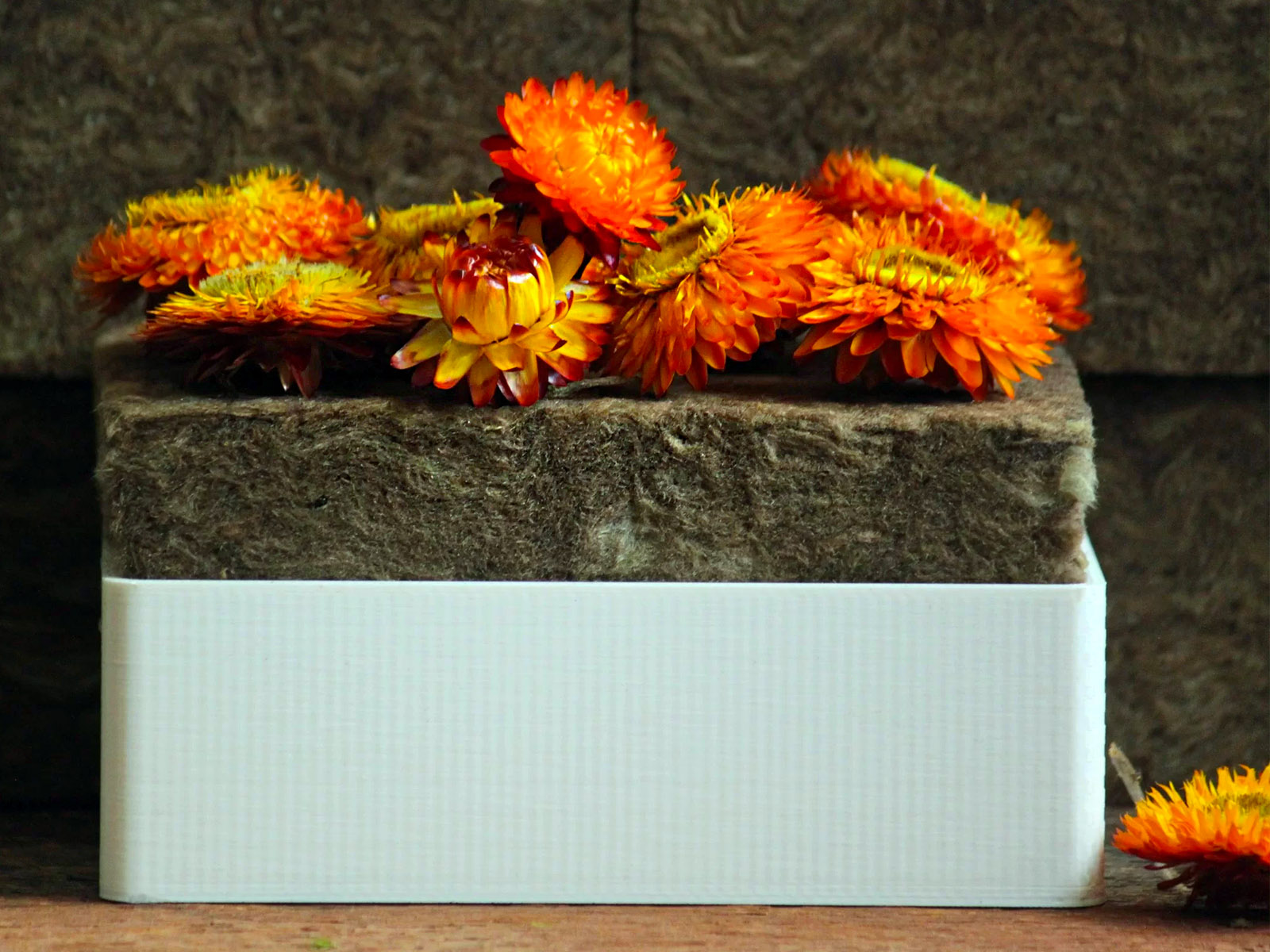 Plastic pollution is becoming an increasingly bigger problem, not just within the floral industry. Just look at the amounts of facemasks that have ended up in nature since the start of the pandemic. Not all plastic pollution can be helped - for instance, it is so easy for a facemask to fall out of your pocket unnoticed while you're trying to retrieve your keys - and that's why it's extra important to implement sustainable solutions and alternatives wherever and whenever we can.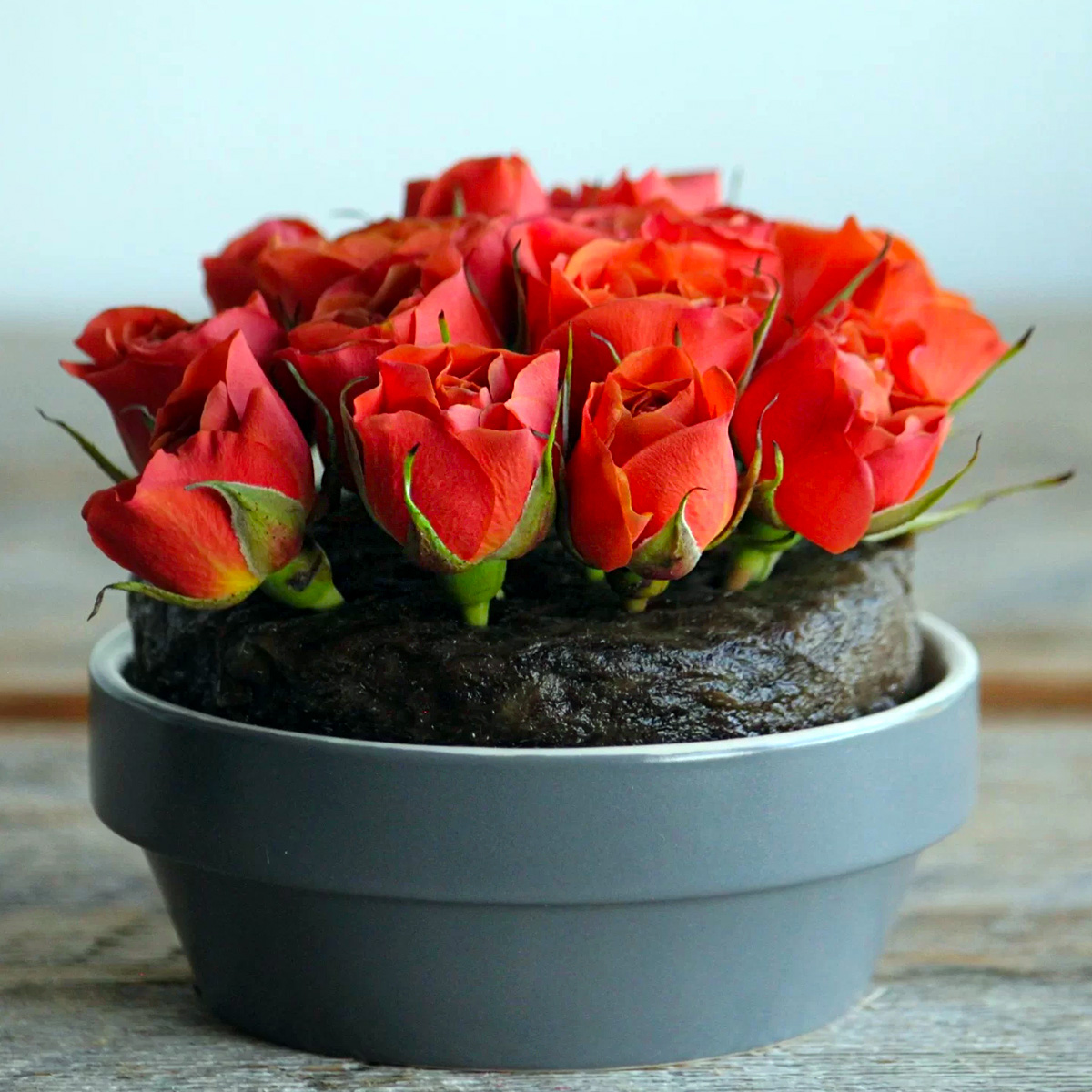 Let's Make the World Green Again
Sideau® is going to change the world of environmentally conscious florists and flower arrangers and for sure is the 100% biodegradable floral foam alternative. Agra-Wool's worldwide clientele consists of flower designers with an ECO and environmentally friendly attitude. Together we can make this world green again!
If you want more information about Sideau®, the availability of the product in different shapes and sizes, the product characteristics, and pricing, please don't hesitate to Agra-Wool International.